Home » Design Software & Tools » 15 Best Free Room Design Software of 2023
Room Design Software
When planning a remodel, the biggest challenge faced by interior designers is to explain their design ideas to homeowners. Whether it is a single room design, or furnishing a new home or simply redesigning an existing home with modern touches, the client may simply have a hard time envisioning what you have planned.
It can get tricky. Even if you are a homeowner embarking on a home improvement project of your own, you need to accurately visualize the design plans. The alternative is to make mistakes, learn from them and start over, which, let's be realistic, costs money and time.
Fear not. We actually have a solution to help you out.
There are a series of interior design software programs that not only simplify the task of decorating and furnishing a home but also allow you to create 3D images and 3D models. These 3D rendering options enable you to share accurate visualization of the design plans. You can create 3D views or walkthroughs so the clients can explore the design ideas inch by inch in real-time.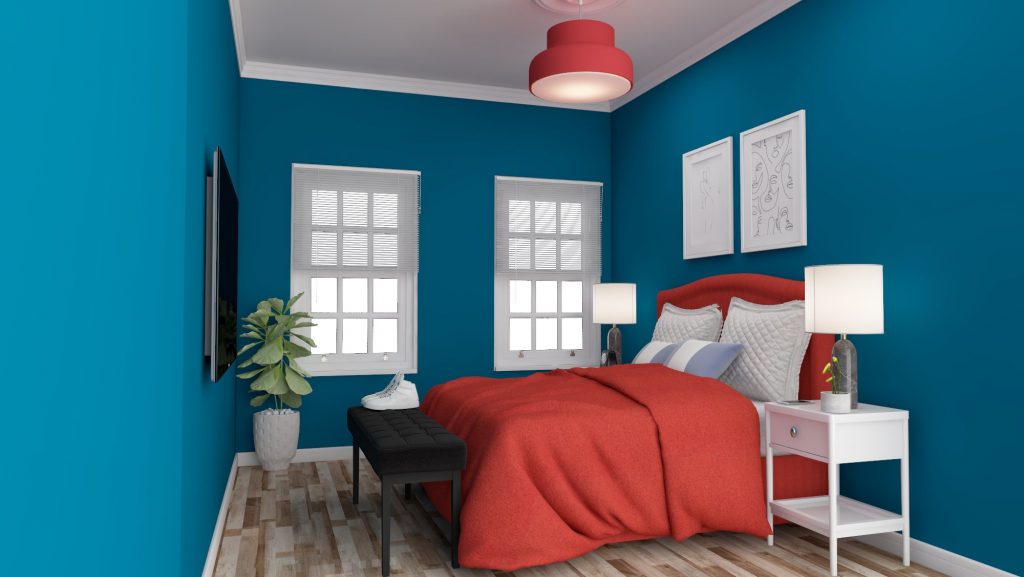 "This room design render was created on Foyr Neo"