Home » Design Software & Tools » 15 Best Free Kitchen Design Software To Style Your Dream Kitchen in 2021
Kitchen Design Software
Setting up a new house or a new room can be tedious but designing one is pretty fun. Modern software programs have made styling your own house a lot easier than it used to be.
A kitchen can be one of the clumsiest of places in the house and keeping it organized is very important and in your hands. Whether you are moving into a new place or renovating an old one, take special care of the kitchen styling with island renovation ideas and you don't have to rely on the designers and architects for the job anymore.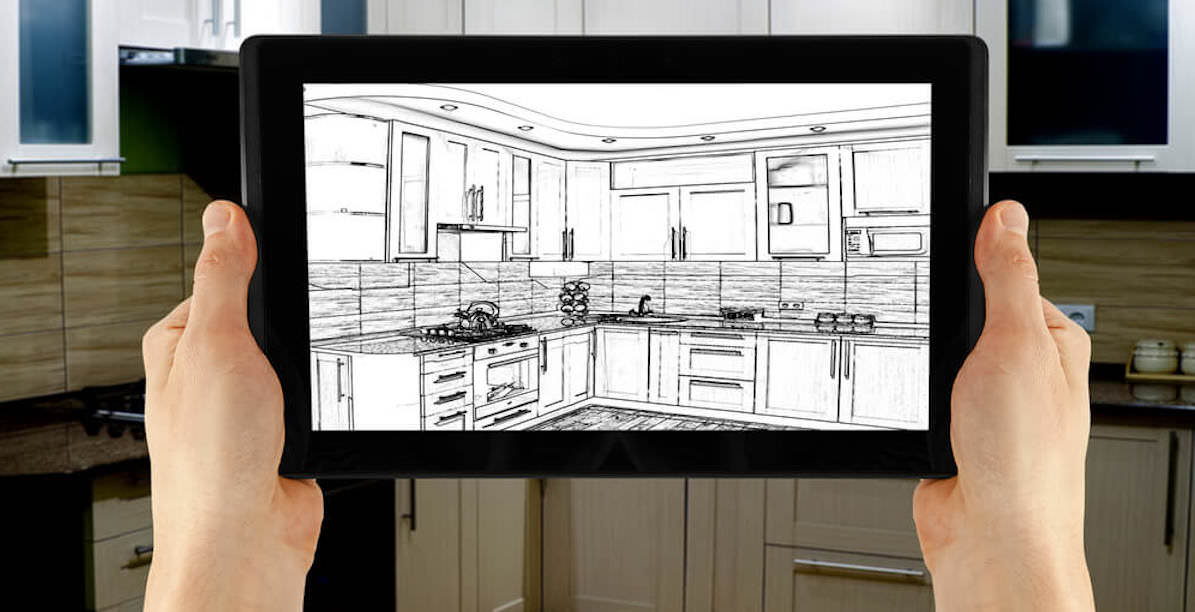 Image credits: google.com
15 Best Kitchen Design Software
Here is a list of the best free kitchen design software available in the market. You can begin as soon you would like and design a kitchen you have always dream it of having.
1. Foyr Neo - Free
Foyr Neo's all-powerful rendering engine is paired with unbelievably easy 3D rendering controls. AI-assisted features like auto docking and the drag and drop capability for furniture, textures, and colors enable you to work faster. You can also get the perfect lighting for your render and create professional-grade photorealistic 3D renders in minutes. From drawing up a 2D floor plan to easily switching to 3D view and customizing your space, its easy 3D visualization lets you decorate and start kitchen design with furniture, textures, and colors by just dragging and dropping everything you need on your canvas.
Offering Free Version / Free Trial Available : YES
2. Homestyler - Free
This is a free online 3D home designing software which is very popular among people who are not professionals yet are trying their hands on designing their perfect rooms. Its popularity can also be attributed to its quality of the 3D output results it displays when you are done.
Creating the layout of the kitchen is extremely easy. All you have to do is drag and drop the available shapes and add on extra shapes to expand the kitchen. once the layout is ready, you can head to the kitchen module section.
While Homestyler can be used to design a house, it does have a specialized new kitchen module that lets you install kitchen wares like cabinets, sinks, microwave ovens and other appliances. It also has a mobile version which lets you complete and accesses your work on the go.
Image credits: google.com
3. IKEA 3D Kitchen Planner - Free
This is the best free kitchen design software if you are planning to get all your furniture from IKEA. Nevertheless, if you decide IKEA is not your choice for everything, you can still manage to snuggle up similar items and you would still have the perfect you designed and dreamed of.
The layout arena offered on the software is pretty neat and it doesn't require any architectural expertise. You can mention the dimensions of your kitchen and the planner will take care of building you the best kitchen layout ideas.
Next up, from the side menu select the cabinets, appliances, and all kitchen-specific items, which are obviously IKEA products in this case, and voila! Your dream kitchen is designed in no time.
4. Lowe's Virtual Kitchen Designer - Free
The simplicity in the User Interface that Lowe's kitchen design software offers decor ideas to make your kitchen stunning is commendable. You can zoom in to look at each of the items in the kitchen to be assured of the detailing you can expect in the final kitchen design.
The rendering and loading speeds of the software are a bit slow but that sure would get better with time and given how easy it is to use this software for styling your kitchen, you would not want to miss out on it.
The Lowe's Kitchen Design Tool permits you to make a 3D rendering of your kitchen with a delightful choice of cabinetry. Get inspired and explore an immense selection of tones, styles, and formats for a complete kitchen plan you had always wanted.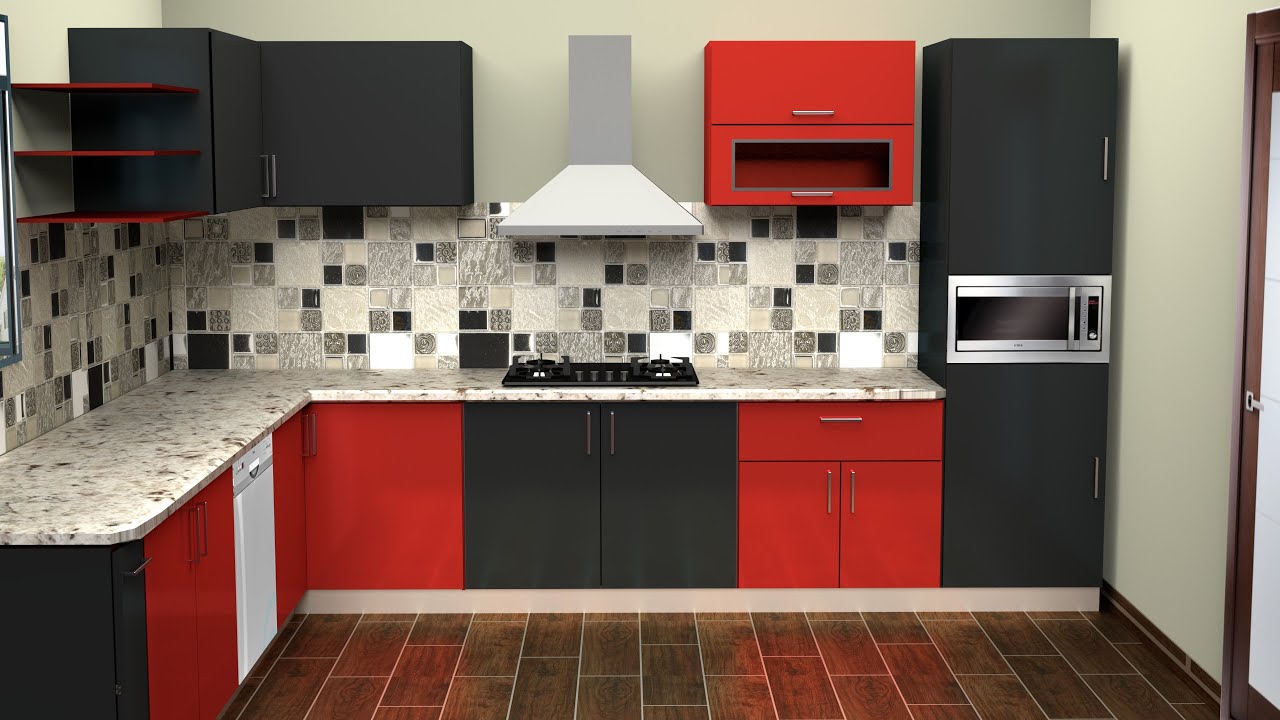 Image credits: google.com
5. Backsplash and Cabinet Design Software - Free
This is one of the best free versions of kitchen design software to help you with designing a backsplash and matching cabinets. It is a great tool to check backsplash designs against the colors of the cabinet and the countertop with home remodeling and renovation ideas.
The graphics aren't great but it's enough to ask for in free software. It is still a great platform to help you design the intricate details on the wall and make your kitchen aesthetic as well as organized.
6. Prodboard Online Kitchen Planner - Free
Prodboard's 3D renderings are not very crisp but it loads and does the work much faster than its counterparts. It offers tons of options and a complete array of cabinet designs, appliances and color themes in a side menu.
The software is great for those who do not have high-resolution graphics card on their systems and want to do an entry-level task for personal level designing. There is also a licensed version for businesses but at an individual level, it's free of cost.
7. Home Hardware Kitchen Design Software - Free
This is another great software saved for the last. You can either start working from scratch or start with one of the amazing templates they have to offer. This is a dedicated kitchen planner so the options offered are great. Home Hardware's online kitchen design software has been made to make your design process easy. 
Home Hardware also offers hardware that you can get from them and integrate it in the initial design as well along with templates to work from in order to create a kitchen design from scratch. 
8. Planner 5D - Free
Planner 5D is a simple to-utilize home design device, which is extremely user-friendly so you can make 3D floor plans and interior designs without requiring any special training or skills. The plus point of the product lies in a blend of the inconceivable basic interface and incredible innovations (AI, AR, VR, and so on.). Planner 5D helps clients with moving, redesigning, purchasing another home, changing the interior design, picking furniture, and beautification.
9. Chief Architect - Paid
Chief architect is a cad software created for architecture professionals and interior designers, to achieve 2D and 3D rendering. This software program architecture layout is easy to use, with a good mastering curve. If you don't know 3D model making or are a DIY home enthusiast, this chief architect software program may be beneficial, especially when you have a home design challenge. The interface is truly intuitive and the software program gives clever constructing equipment. It'll create the 3D view and generate robotically the building gadget of your mission. Moreover, you could export 360° photorealistic rendering that can be shared together with your clients.
10. Roomstyler - Free
Roomstyler is a simple to-utilize online 3D design software option with a kitchen module too. Like many other platforms, you start with the format/blueprint and afterward include the individual design components. With Roomstyler, you essentially pick the kitchen module with which you can finish the plan according to your design ideas. Curiously, Roomstyler is one of the main alternatives that offers cookware, utensils, china, different dishes, little kitchen appliances, and so on. You can truly plan the kitchen to the last detail.
11. ProKitchen - Paid
Prokitchen is a paid kitchen design program alternative that chips away at both Mac and PC. It produces plans in 3D. One decent component is that it incorporates items from many manufactures and appliance catalogs. This way you can picture precise items in your kitchen before focusing on any buy. This product likewise creates plans in 3D. The degree of detail in the delivery is off the chart with this product. You can also get an a 360-degree view of your kitchen with this software.
12. FloorPlanner - Free
Floorplanner is a free floor plan software and aimed greater at real estate dealers who want to create a brief floor plan to present a potential client with simple information of ways the remodel would appear.
In case you need to try it first, floor planner has a demo on their website that enables you to tinker with the software program while not having to download anything. Its apps in google chrome and iPad are an exquisite addition to the net tool. The most valuable clients are real estate brokers, drawing services, and project developers. 
13. HGTV Kitchen Design Software - Paid
HGTV is an American pay-TV station owned by Discovery Inc. It basically broadcasts reality programs identified with land and home improvement. Along these lines, regardless of whether you're new to the world of planning, you can depend on this channel for home style, landscape design plans, and renovating ideas. Presently, HGTV has come forward with a few interior and exterior design programs too! It is paid for, but it isn't expensive. You can quickly download it, and get new and creative plans to design your kitchen.
14. Floors And Kitchens Today Virtual Room Designer - Free
The Floors and Kitchens Today Virtual Room Designer Software is very much like Caesarstone's Visualizer. It permits you to use the "blend and match" strategy to make a design that is visually and tastefully satisfying.
For this, you should simply click a region of the kitchen you wish to design, and the design alternatives will show up instantly. You can likewise test the flooring surface, kitchen cabinets, backsplashes, and countertops to check whether these items mix well with your general kitchen style. If not, you may make changes too.
15. Home Stratosphere Kitchen design software - Free
Home Stratosphere offers you kitchen plan programming that permits you to make both 2D, top-down view floor designs and extraordinary 3D floor plans. With nothing to download, you essentially simply need to join and begin the Kitchen planning space. Only a click away, you can save your task en route and fare all the choices you like.
Best Free Kitchen Design Software
Foyr Neo

Homestyler

IKEA 3D Kitchen Planner

Lowe's Virtual Kitchen Designer

Prodboard Online Kitchen Planner

Planner 5D

Backsplash and Cabinet Design Software

Roomstyler

Home Stratosphere Kitchen Design Software

Floorplanner

Floors and Kitchens Today Virtual Room Designer
Top 5 User-friendly Kitchen Design Software
1. Foyr Neo
Foyr Neo is the best alternative to complicated interior design software tools hence, no more dependence on years of CAD experience or technical drawing abilities. Foyr Neo has an intuitive interface, drag and drop functionalities, and a vast in-built library of 50,000 render-ready models, which makes drawing up 2D floor plans and furnishing a space a cinch.  Foyr Neo is the online design app you need to express your creativity. You can try the free version for 14 days to experience the software. No download required.
2. Homestyler
Homestyler is an exclusive kitchen and inside plan, suite has simple to utilize intuitive highlights that let you fill up a room with installations, cabinets, furniture, windows, and other lighting fixtures. It is a free, and decent beginning stage for individuals who are as yet attempting to discover their way into the interior design industry.
3. IKEA 3D Kitchen Planner
Despite the fact that this planner made by IKEA lacks some tools and highlights for rendering purposes, it is ideal for architects and designers who would like to recreate a lovely kitchen on a restricted budget. Using custom cabinets can be pricey since they must be made by hand-measured, drawn, assembled, and afterward installed by an expert. IKEA, through this kitchen planner, adopts an adaptability strategy to the cabinetry art. It is a decent choice built upon an easy-to-use interface that is utilized to manufacture cabinets uppers and bases into the kitchen space. 
4. Chief Architect Designer Suite
Some creators consider the chief architect designer suite to be the absolute best kitchen plan programming in the market. All the more explicitly, the program is user-friendly, can create 3D perceptions that show the right portrayal of what the completed work will resemble, and it is very quick. The program is fitted with a tremendous material library, and a lot of 3D highlights to drag as you plan your optimal kitchen space. The program's rendering of minute detail for kitchen design is the best in the market. 
5. Smart Draw
SmartDraw is not just a kitchen design program; but a tool that can make more than seventy sorts of flowcharts, charts, visuals, and schematics. Designers and programmers have managed to come forward with a designated section for home and kitchen plans. It is clean and has a user-friendly interface which makes it worth the investment.
Why Choose Foyr Neo?
Because we have
Team of professional designers who are available 24×7 to listen and sort out your query

Almost a 50,000+ Décor choices with 3D modeling and texture choices along with unlimited trending styles and furniture combination

The AI-assisted home design tool

Photo-realistic renders in minutes 
All the software programs listed here are free and you do not have to pay any additional costs to use them. Moreover, they are all online programs and can be accessed from anywhere with an internet connection.
These software programs are hard to build and even harder to maintain and hence to be able to provide it for free, they urge you to use their products and it is only ethical if you can reciprocate the favor. While it is not mandatory, it would be nice if you can do it.
Click to rate this post!
[Total:

0

Average:

0

]