Home » Design Software & Tools » 20 Best 3D Modeling Tools for Interior Designers in 2021
What Is 3D Modeling Software?
3D modeling software is software that allows one to create a mathematical representation (or a 3D model, as it is usually called) of any 3-dimensional object. Creating the best models requires the best tools. How amazing would it be to find softwares that are available with a free version!
Which Software is Best for 3D Modeling?
For all novices and professional designers, there exist a wide number of 3D modeling and rendering software (some of which are even free) with specific strengths and uses. Finding software that fits all the requirements is never simple. And even if you luckily find software available for no price, it'll take some time before the environment becomes familiar and comfortable to use.
So have a look at some of the finest options of softwares available for 3D modeling, some paid and some free for 30 days, that can be learned with the right dedication.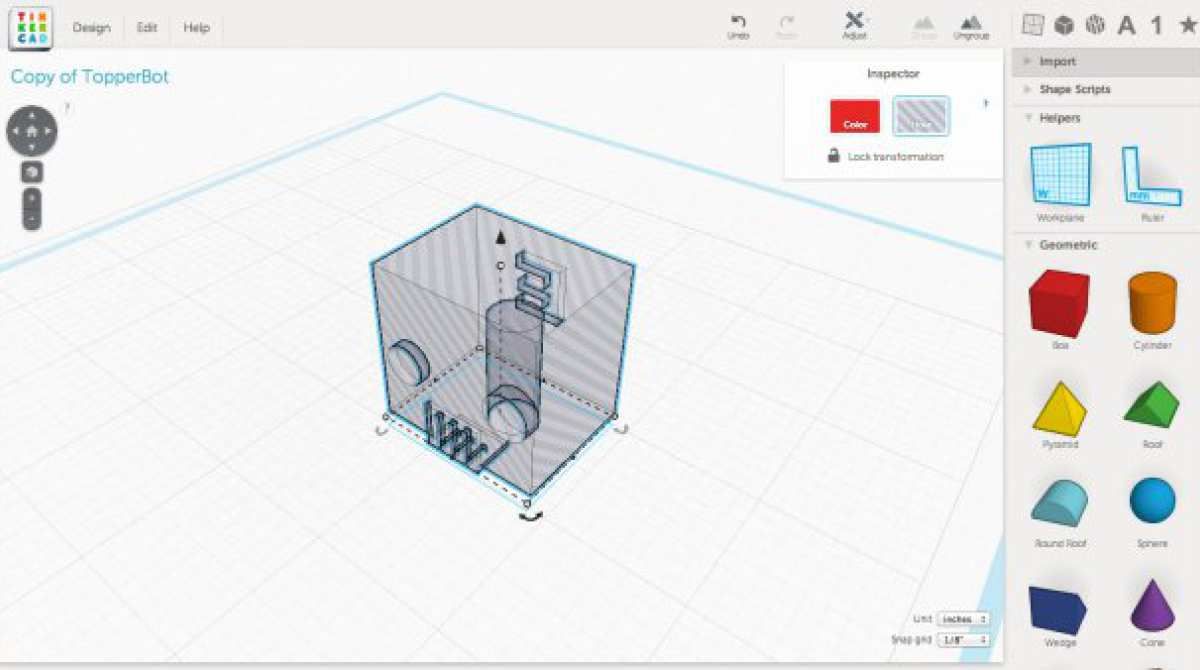 Image credits: makezine.com
Best 3D Modeling Software
Foyr Neo

TinkerCAD

LibreCAD

3D Slash

SelfCAD

SketchUp

FreeCAD

Meshmixer

Blender

3DS Max

Onshape

Autodesk Maya

ZBrush

Sculptris 

AutoCAD

Modo

Fusion 360

OpenSCAD

Daz

Mudbox

Cinema 4D
Best Paid 3D Modeling Software (For Professional Use)
Many of the above-listed software requires the purchase of the license for use. This paid software are better suited for professional use. Here's  a list of some of the top paid 3D modeling software that has managed to gather a compelling market: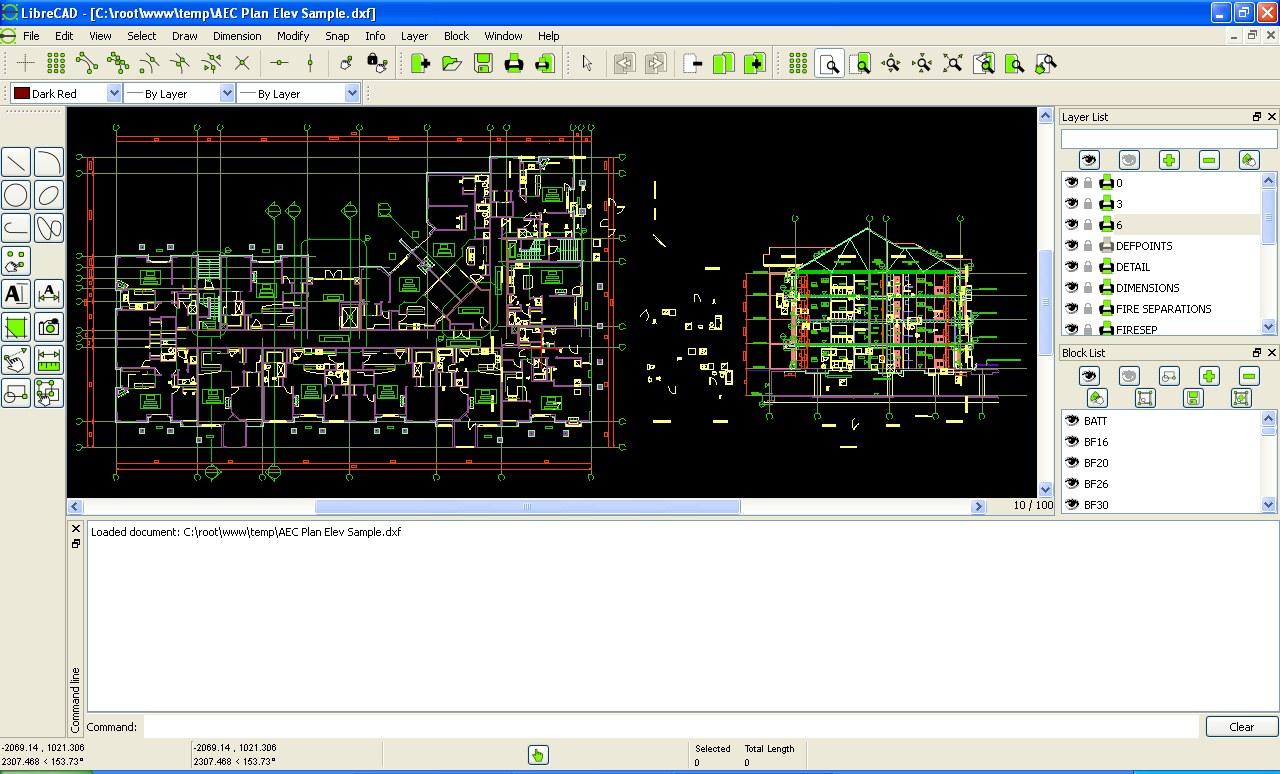 Image credits: slideshare.net
1. Foyr Neo®
Foyr Neo is the best all-in-one software that covers Interior Designers' workflow from floor planning to rendering. Apart from a vast inbuilt catalog of over 50,000 render-ready models, a newly launched Foyr Shapes module allows users to create their own 3D models using industry-standard features like drawing tools, push/pull, offset tools and follow me. 
Foyr Shapes, the 3D modeling module built within Neo allows users to create 3D models using a powerful yet intuitive interface.
Foyr Neo boasts of industry-leading features like Render Preview, Auto Lighting, and Auto Docking which enable powerful and simple workflows

It is completely web-based, saving costs on multiple licenses and high-end workstations.

Foyr Neo has a substantial 14-day free trial. Paid subscriptions start at $49/mo
2. SelfCAD
SelfCAD packages the complete design-to-print workflow under one umbrella and is an excellent robust 3D modelling application. Users can create intricate designs and 3D printable objects.
The software has an intuitive GUI with a level of simplicity that matches TinkerCAD. Users can upload even a flat image and work on it to create 3D models.

Its the best ability happens to be a platform that allows for a simple transition to

3D printing of houses

and cutting short the requirements for slicing and piping the g-code directly to your computer.

A number of pre-installed RepRap 3D printers are available from a drop-down which expertly stores every detail, edge, mesh and design.

All this is available from a web browser through the SelfCAD website.

SelfCAD costs 39$ per year but offer a free trial to students and teachers specifically.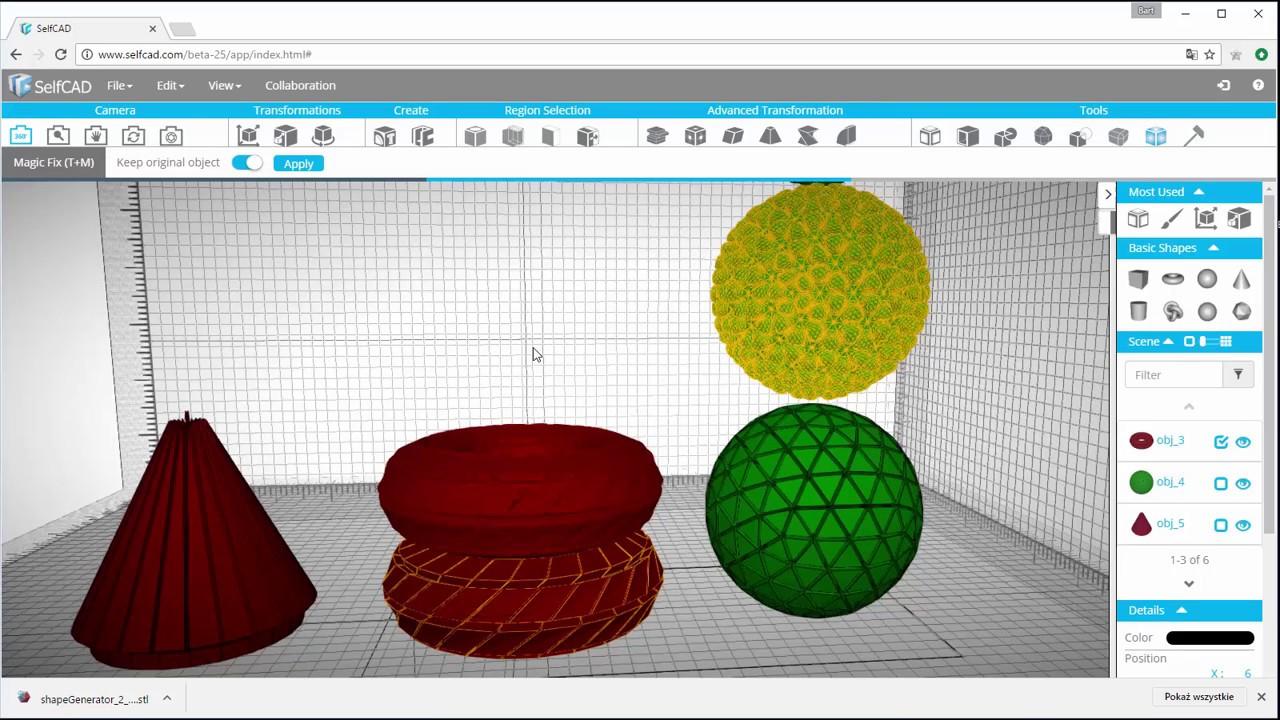 Image credits: pinterest.co.kr
3. Autodesk Maya
Another one by Autodesk Maya is a 3D computer graphics application. It is a paid software and a costlier one at that. Despite of that, it is one of the most preferred choices among animation or VFX industries.
Best known for its visual effects and does an amazing job at texturing.

It comes with the most elaborate variety of tools and features.

Toolset assists the user in focusing minutely on character animation, clothing, and bodily details.

Autodesk Maya costs about 1620$ on a yearly subscription.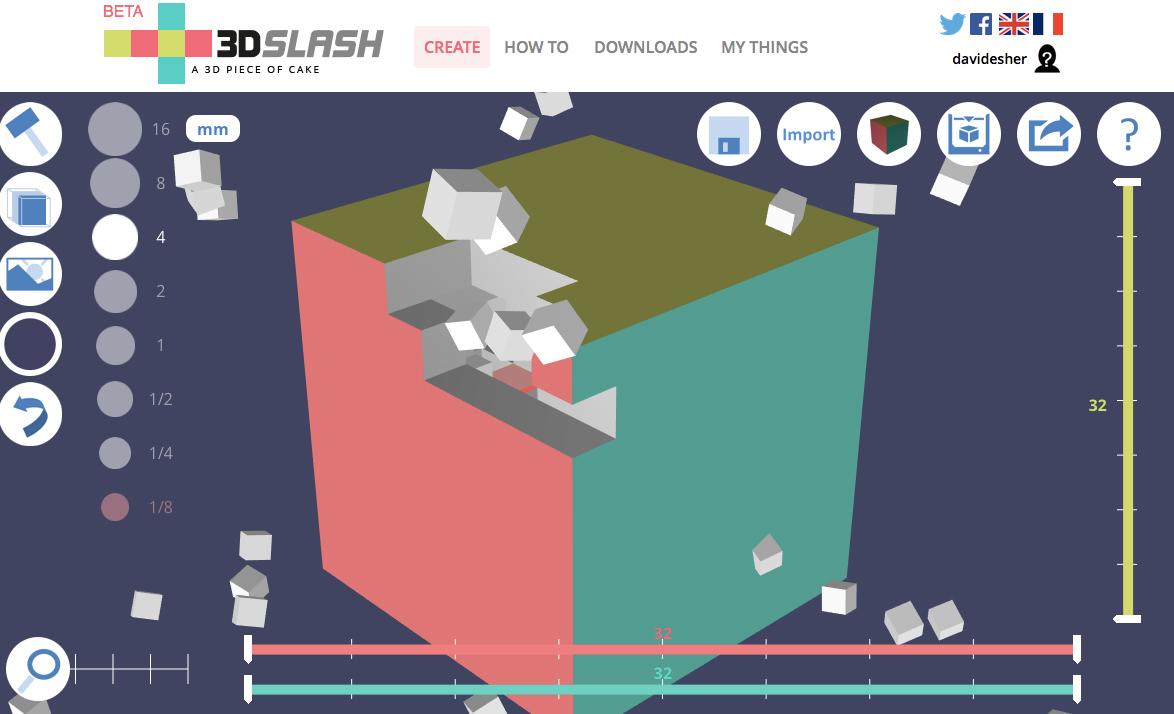 Image credits: fotolia.com
ZBrush is a paid digital sculpting tool. It is often considered to be a bit difficult to learn and requires constant use and engagement. However, once the user becomes proficient in its workings, the resulting models can be wondrous.
An advanced 3D sculpting software known for its ability to generate remarkable resemblance to the traditional clay sculpting in the virtual space.

Pixologic technology helps in creating a real-time environment.

With the recent introduction of dynamics along with controlled cloth sculpting and snapshot3d additions in the software, ZBrush has turned out to be an ace in the field.

Its clientele includes Epic Games, Weta Digital, ILM, and Electronic Arts.

The cost of ZBrush is 895$ for single-user license.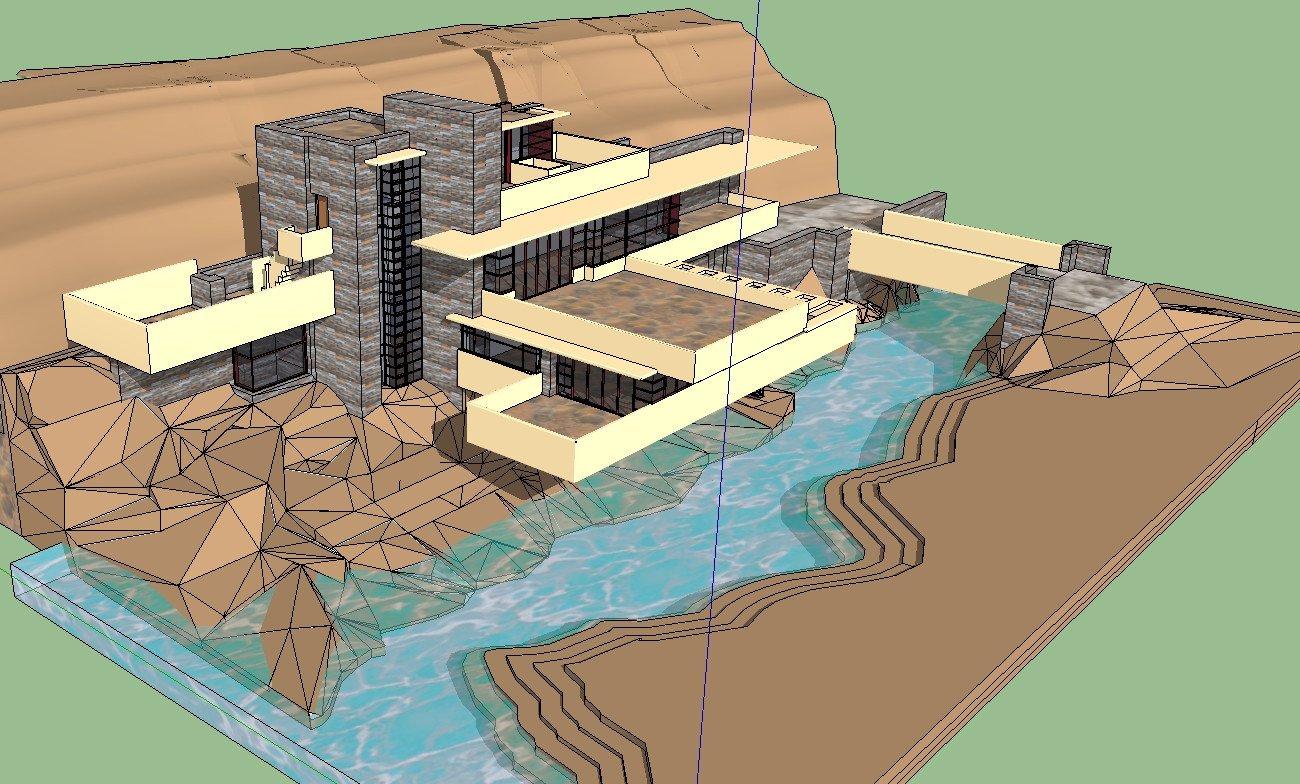 Image credits: cadblocksdownload.com
5. Cinema 4D
Whether you want to build, animate, render, model or texture, you can do it all with Cinema 4D. The software gives the space to render unique and distinctive 3D creations. 
Cinema 4D is hailed for its easiest learning curve. 

It is the most popular tool for 3D animation and motion graphics. 

It comes with an efficient toolset of its own and also offers a range of add-on plugins which are not very expensive. 

Cinema 4D comes with monthly subscription of about 95$. It also has a free version reserved for educational purposes.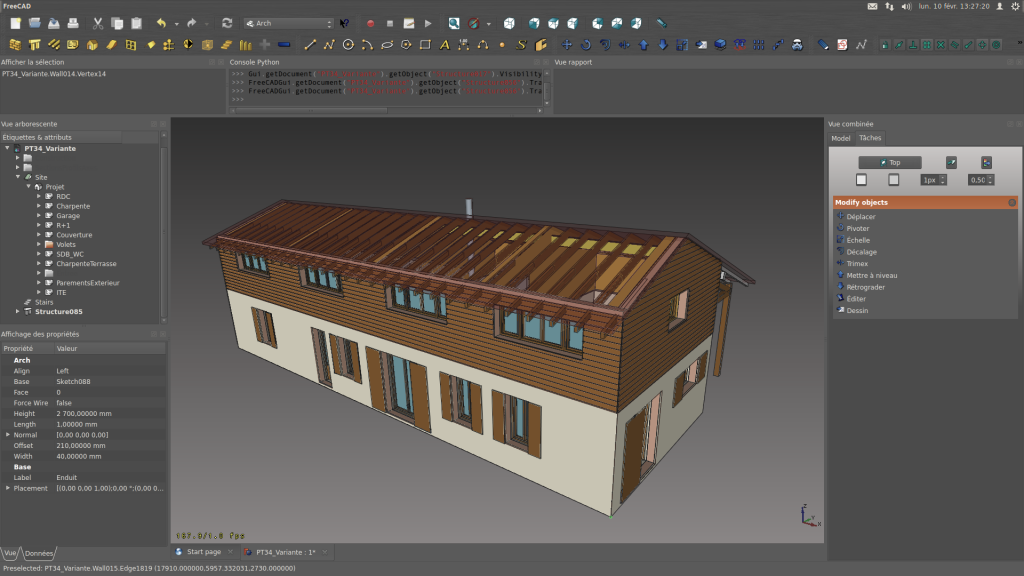 Image credits: carwirringdiagram.herokuapp.com
6. 3DS Max
3DS Max is a PC-only 3D computer graphics program developed by Autodesk. It is mostly used in the production of video games and TV and feature films.
3DS Max is known for building remarkable architectural visualisation studios.

 The built-in Arnold renderer feature of 3DS Max helps in handling the complex characters and scenes of the virtual world. 

3DS Max requires one to spend as much as 1620$ on a yearly subscription. However, it has a free version reserved for educational purposes.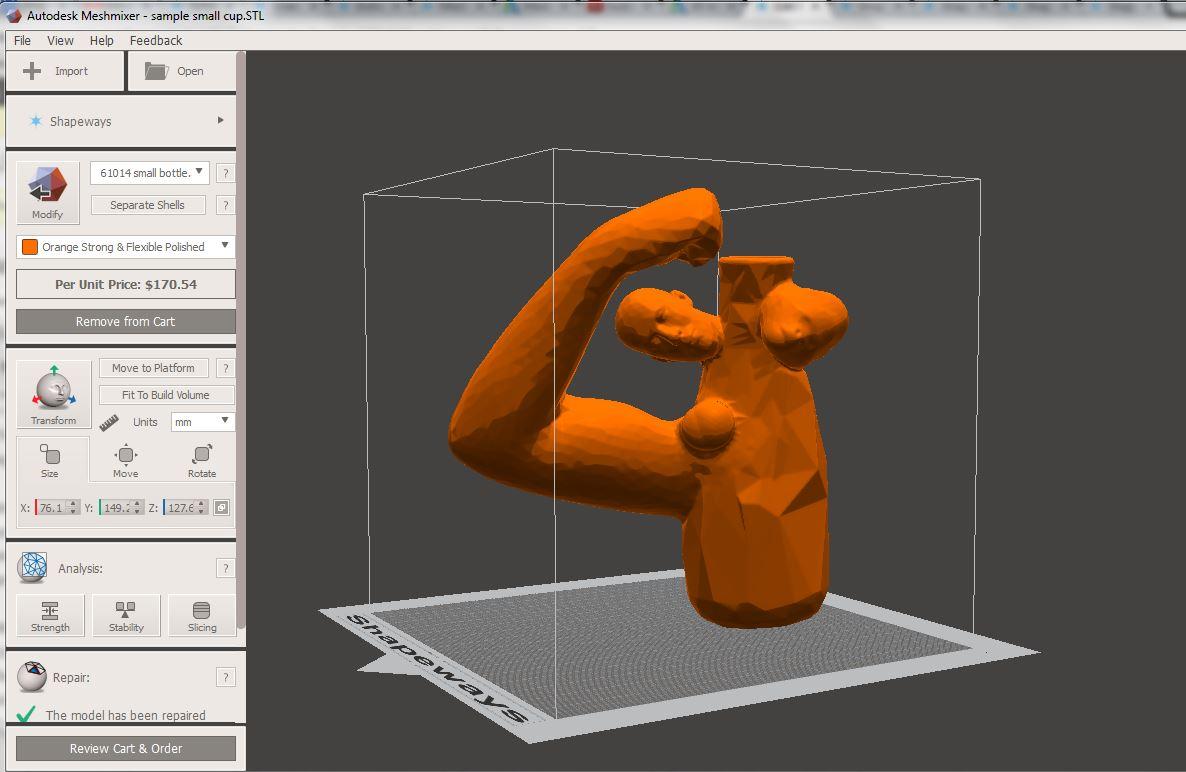 Image credits: americanlisted.com
7. Mudbox
Mudbox is a famous 3D sculpting and painting tool. It allows its users to create 3D layers to store multiple levels of details. 
The multiple layers feature of Mudbox allows users to make changes in the different levels without affecting the entire model altogether.

Its toolset includes brushes, stencils ad stamps that allow the sculpting of the models created by 3D modeling tools. 

Mudbox is available for 85$ per year. 
8. AutoCAD
AutoCAD is one of the earliest CAD software in the industry. 
Believed to be more appropriate for 2D drafting.

It is not very convenient to use as a 3D modeling program unless the user is efficient in programming models algorithmically.

Paid software charging about 1470 $ per year. However, a free version of AutoCAD is also available for students and faculties.
9. Modo
Modo is a polygon and surface division modeling software used in animation, 3D painting and sculpting. Modo is preferred by both artists and designers for its fast speed and efficient results.
Is easier to use causing a minimal struggle with technical hoops.

Its comes with distinctive features such as n-gons and edge weighting.

For a customized experience, users can create a toolset of their own using Modo.

Paid software that charges 359$ for yearly subscription. 
10. Fusion 360
Fusion 360 is another one of the cloud-based CAD software that assists in making 3D models. 
Allows multiple teams to collaborate on complex project with the use of cloud computing. 

Fusion 360 is known for its ability to store the entire trajectory and history of the model up till its completion. 

And offers multiple design options such as freeform, solid, and mesh modeling.

Suitable for multiple platforms allows its user to access the information as per their will and convenience. 

It comes in both paid and unpaid versions with the unpaid version reserved for educational purposes.
Best Free 3D Modeling Software (For Beginners, Amateurs and Aspiring 3D Modelers)
Apart from these paid software listed above, there are some amazing 3D modeling software available which can be accessed for free. These unpaid software work better for amateurs and all aspiring 3D modelers. Here's a list of 3D modeling software that you can use without having to pay a single penny:
1. TinkerCAD
A computer-aided design software, TinkerCAD allows the user to combine simple shapes much like what toddlers do. But it's much more than that.
By using basic modeling operations, TinkerCAD helps users to join the shapes and create intricate models.

After mastering the platform, even new users can create masterful designs like Raspberry Pi cases in no time.

It supports a number of file types including 123dx, 3ds, c4d, mb, obj, svg, stl and serves as a great starting point for new modelers in home remodeling and renovation.
2. LibreCAD
LibreCAD is an open-source free 3D modeling software with basic, easy to use cases and features. It displays only 2D views(causing it to be lightweight software) but can be adjusted to support 3D file types.
It can display isometric views and unlike other CAD platforms, the user interface isn't too sluggish or tough to get around.

LibreCAD's UI is heavily uncluttered, allowing for easier navigation.

Supported file types include dxf, dwg and many common extensions.

Available for all commonly used operating systems and comparison with

3D model and mesh

.
3. 3D Slash
If you've ever played Minecraft and ever wondered about its potentials in modeling, then 3D Slash is the answer to that question. It is a free software serving all types of 3D modeling where models are created using simple building-block concepts like those in Minecraft. Conventional features like extrusion, revolution, or sweeps are not in-built, and the program instead uses a cuboid centred modelling with a solid block that can be subdivided into smaller blocks of identical size.
By working around the cuboid with tools such as a hammer, trowel, chisel, pulpwood, and drill, the design is thus created.

The software can also be used for importing and modifying existing 3D designs. By default, the tools will result in pixelated prints.

It also has 3D desktop printer options along with STL options. 

Common file types include 3dslash, obj, stl etc.
4. SketchUp
SketchUp is most familiar among designers as a tool for architectural landmarks crafted by Google Earth and not for its 3D printing strengths. SketchUp is an excellent tool for visualization and planning in a variety of industries such as interior design, urban planning, engineering, and modeling structures. Its features are:
Clean and tidy user-friendly interface with easy to use features.

Simple 3D printable models can be created from scratch within the first few hours of learning due to a number of intuitive tools that allow for great navigation and sculpting.

Available with a number of extensions such as Curviloft which can be used to model complex organic structures.

Users utilize designs from drawing layout functionalities with surface renderings called "styles".

SketchUp does not support STL files straight from sources but has a "SketchUp STL" extension that can be used.
See – 3D Visualization Software – Professional tools for designers
5. FreeCAD
FreeCAD is a parametric 3D modeling software used primarily to bring 3D designs to real-life. Parametric modeling allows users to easily modify 3D designs by going back into the model history and change its respective parameters.
It is open-source and highly customizable with working scripts and extensions. Built to some extent on Python, it consists of many features for modeling.

Plugins can be mounted to the core application easily and allow for users to employ Sketcher with constraint-solver that studies 2D shapes.

FreeCAD also has a robot simulation to study robot movements, and a module dedicated to mechanical machining systems such as milling (CAM).

The output is available as G-code. Working file extensions include step, iges, obj, stl, dxf, svg, dae, ifc, off, nastran, Fcstd.
6. Meshmixer
Often referred to as the "Swiss Army Knife" for 3D modeling, Meshmixer fully equipped 3D modeling software with much emphasis on the mechanical aspects of the 3D designs.
Meshmixer designed to create meshes and models for 3D printing. The benchmark for its success is its use of solid prosthetics with mechanical parts.

3D scans are commonly used along with optimization tools used in industrial-grade programs. Designers and modelers can cut down on unwanted storage and space needs from other softwares and reduce printing costs significantly.

It's not exactly a beginner's tool but jam-packed with various modeling basics and dynamics that seamlessly immerse with the Autodesk® family of modeling softwares.

The software is available for all major operating systems
7. Blender
Of all the available 3D Modeling software, Blender has hailed as one of the best free 3D modeling software. It is most commonly used in the making of animation films, video games, motion graphics, and interactive 3D applications. Its distinctive features include:
It assists in carrying out all sorts of functions that come under the umbrella of 3D modeling such as video editing, rigging, animation, compositing, motion tracking, etc.

Blender allows you to design, customize and create 3D models using a 3D engine.

It comes with a range of 20 different brushes that help in the sculpting of 3D models.

It supports several file types including JPEG, TARGA, PNG, MPEG, AVI, LWO, BVH, FBX, DAE, 3DS, OBJ, PLY, STL, etc.

Earlier, users used to object to its slow rendering process but with constant revisions and reforms, the latest version of Blender is at par with any paid 3D modeling software. 
See – 3D Rendering Software – Professional rendering tools for interior designers
8. Onshape
Onshape is the only product development program platform that offers a combination of CAD, data management, collaboration tools and real-time analytics. It focuses on the product design process of the businesses and helps in modernising it. 
Onshape makes use of cloud computing to assist its users in collaborating on a single shared design as a team. 

For its delivery over the internet, onshape makes use of SAAS (Software as a Service) model.

This software does not require much maintenance as its upgrades are delivered to the web interface itself. 
9. Sculptris
Sculptris is a 3D sculpting software developed by the same company as ZBrush. It is an unpaid version of ZBrush with limited but similar basic features. It serves as a good trial for someone planning to buy the complete pro version of ZBrush.
In addition to being unpaid, sculptris is simpler to use as it provides a default shape to which additions and subtractions can be made in order to sculpt a model.
10. OpenSCAD
OpenScad is a 3D modeling software used in the making of 3D CAD objects. It is different from other CAD software like AutoCAD and Solidworks in being script-based that uses its own description language. 
It is an entry-level CAD tool efficient in making simple and parametrically defined shapes.

Constructive solid geometry (CGS) and extrusion of 2D outlines are two main modeling techniques that it provides.

The script-only feature of OpenSCAD makes it suitable for users that are fluent in programming. 

The compatibility of its 3D models with a 3D printers makes it fit for 3D printing applications.

It works well with LINUX/UNIX, Windows, and MAC OS X. 
11. Daz
Daz is one of the best 3D modeling software that comes for free. It is a rendering application that aids in the production of images/videos. 
It provides access to two free render engines: 3D Delight and Iray, namely. In addition, allowing the purchase of several add-on render engine plugins from other vendors that are used in Daz studio. 

Best suited for making realistic human models with special attention given to clothes and scenes. 

Daz offers studio-class processing that makes photo-realistic images and animations.

Allowing its models to use in other 3D modeling programs such as Maya, 3DS-Max, etc. 
See – Interior Design Software – Professional tools for interior designers
Click to rate this post!
[Total:

1

Average:

5

]