Maya® 3D often tops the list for the best designing and animation softwares on the web, but can be somewhat of a deal breaker due to its complex navigation and hefty price. If you're on the lookout for some to enter the design industry but want to look for other options, then read on.

A number of alternatives exist to Maya® 3D, many of them free, but only a few have the same rendering and animation capabilities that would make them worthy of surpassing the industry giant.
So let's take an in depth look at some second choices and alternatives for Maya® 3D that won't leave you confused and star-struck.
Wings 3D
Wings 3D achieves the right balance between an exhaustive feature set and reasonable learning curve. It has no support for 3D animation which makes it a pure modeling suite.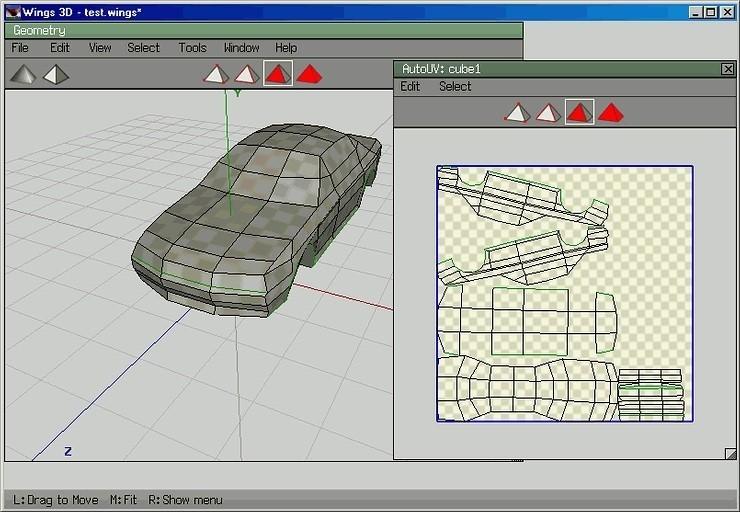 The greatest advantage to Wings 3D is its advanced subdivision tool that smoothens surfaces at a low resolution mesh, thus cutting down on time.
It also has an AutoUV feature that allows users to export an unfolded image of any surface design for painting and texturing using an image-editing program.
Wings 3D is available for free and is compatible for major OS systems.
It has a great user interactive design palette and toolbox.
Clara.io
Clara.io is another simple to use file extension that can be used on almost any web browser.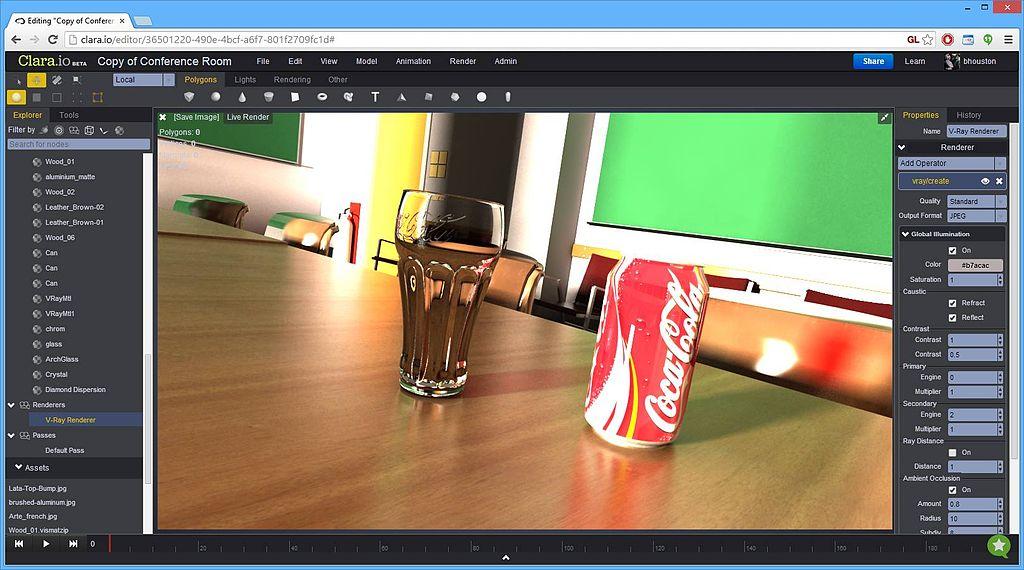 Image credits: doityourself.com
It is a fully fledged 3D modeling software that covers all the basic needs for design and animation, available at a simple sign up.
Its modeling features include extrusion, beveling, slicing, cutting, and looping.
It is a good and light weight software with basic keyframe animation features making it a good choice for animated movies. Animations can also be rendered in the cloud using the sophisticated V-Ray engine.
It is available for all common OS systems and has various toolboxes specific to the type of animation required.
Houdini
A fantastic procedural software tool that comes with a free version. Used by many top industry leaders in design, it is compatible with a number of plugins but suffers from a complex learning system.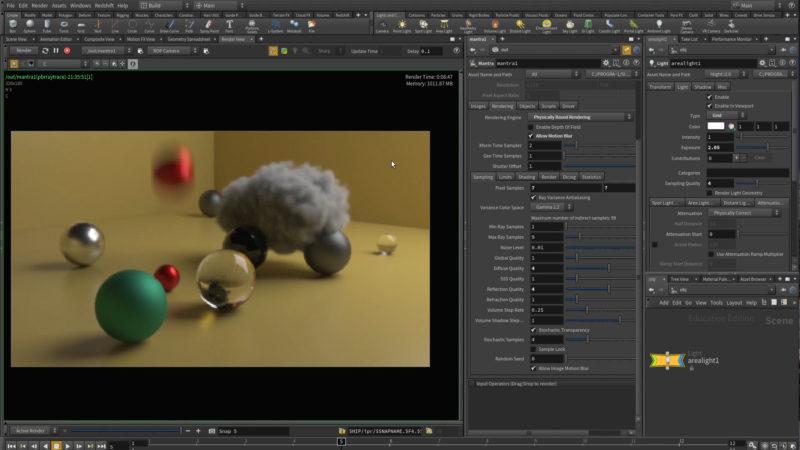 Image credits: diyphotography.net
It is used wisely by the visual effects industry for creating tremendously detailed 3D arts and effects.
It uses a node-based procedural approach that provides an astounding level of power, flexibility, rendering speed and control.
The free version allows access to virtually all of the features which is compatible with all operating systems.
It is suitable for both presentations(commercial projects) and personal designs.
Blender
Commonly a first choice among users due to its freeware nature and frequent community updates feature. Blender has quickly gained a name for itself as a premier software that rivals even Maya® 3D. It is compatible for all commonly used OS systems.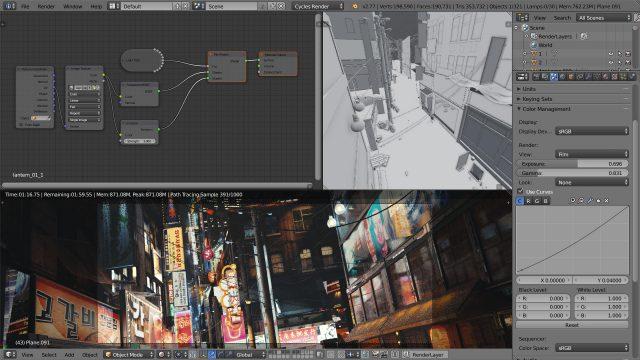 Image credits: blendernation.com
Blender supports a number of file types for importing and exporting options.
It has features to mold, sculpt, remesh, paint and add texture to designs. Particle, demolition, fur, fluid, solid body and soft body effects can be produced easily.
Comes with an extensive library of tools and rendering systems. It has a dynamic interface for adding scenes, cycle systems and node editing as well. Glass, glossy and lighting effects can be added to great degrees.
Tough to learn at first but powerful if mastered.
Cinema 4D
A brilliant 3D modelling software developed by Maxon, perfect for beginners and professionals alike. Users might be disheartened by the CPU spacing it takes up bit will be mesmerized with what all it can do.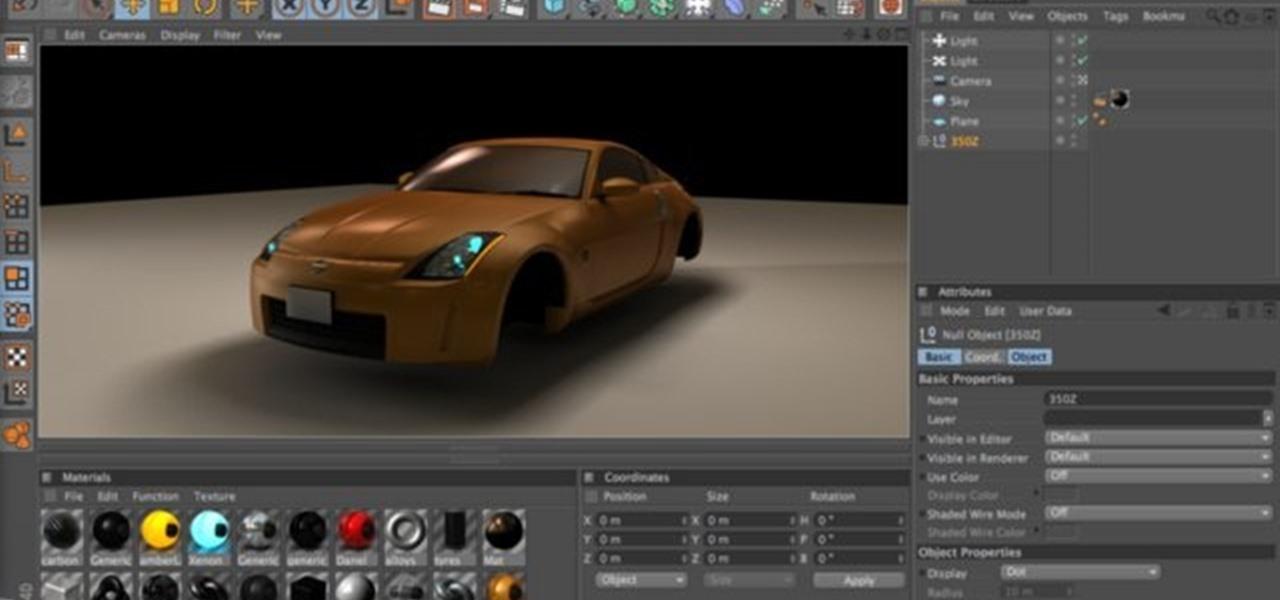 Image credits: cinema-4d.wonderhowto.com
It is downloadable for free after signing up for Windows and Apple OS systems.
Simple to learn with free packages for students and non commercial projects.
Cinema 4D is an excellent rival to Maya® 3D and is worth any priced bundles that can be bought and added to the actual software.
Comes with both a complete desktop platform as well as an app that can be linked together quite easily.
A great choice for creating motion graphics. Cinema 4D also has great compatibility with Adobe After Effects. Large number of tutorial videos are provided by the software for ease and convenience.
Cinema 4D also allows users to create detailed movie sequences with a highly advanced renderer that can perform multiple effects at the same time.
Modo
A highly powerful and flexible 3D modeling software that works great for texturing and rendering as well.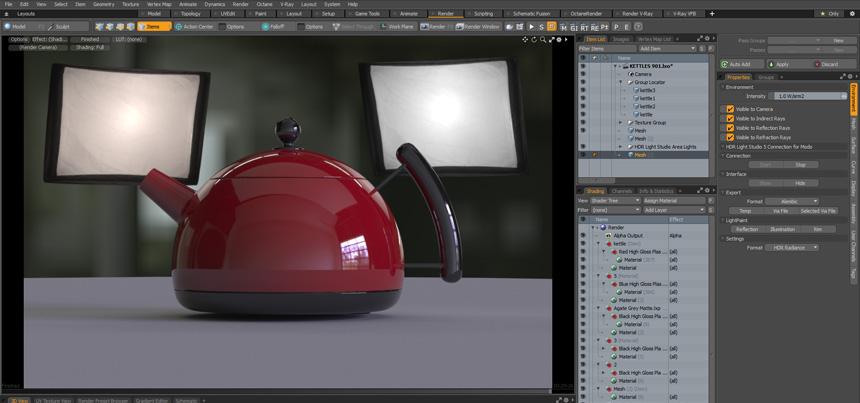 Image credits: newscaststudio.com
It's best that users stick to creating digital content using Modo but can move on to more advanced animations and designs as the environment becomes familiar.
It is available as an app which can be learnt easier than other platforms.
Working with large and robust scenes can be tricky as the software tends to take up high rendering spaces on the disk.
Earlier versions can be buggy to use but can be fixed using patches and updates.
Dynamics and simulation tools are simple to use with the occasional rendering lags.
Autodesk 3ds Max
Autodesk is definitely a modeling software to pick if you're a Windows user. With a robust toolset and an interface easier to learn than Maya®, this is a great alternative to it.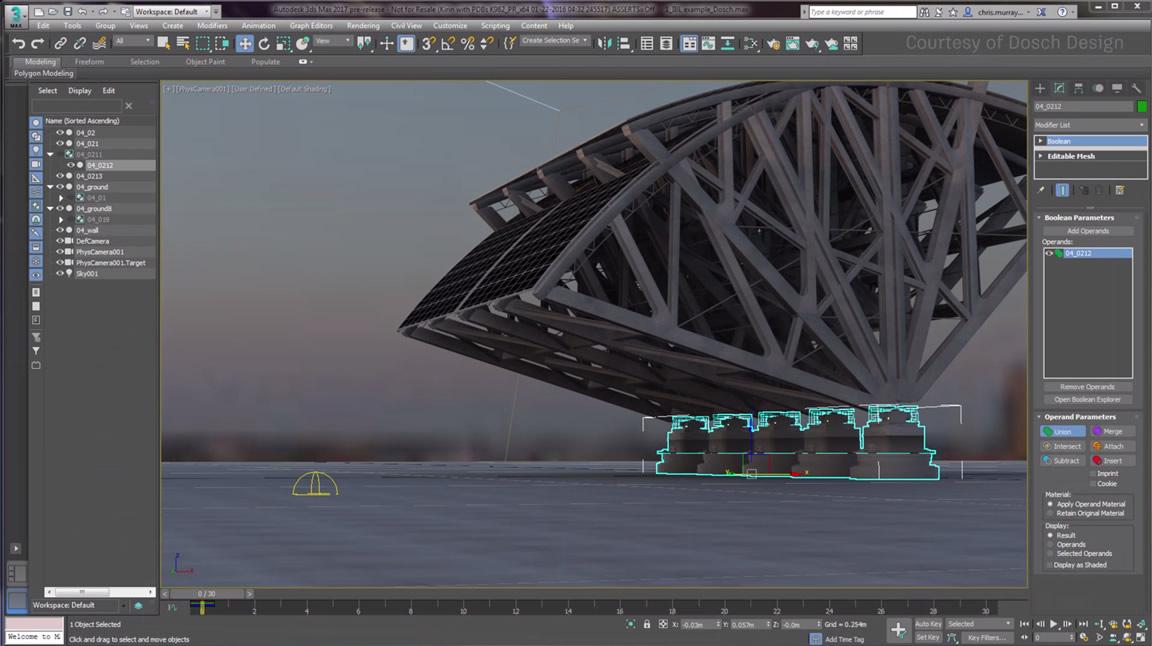 It is not supported for Mac OS but can be added through extendible programs.
Has a very robust toolset for 3D modeling that makes the design process easier for new or mid level 3D artists.
Students can obtain the software for free and also obtain its libraries and packages.
ZBrush
ZBrush is a first rate 3D sculpting software that is great for 3D printing and creating 3D printed models to high clarity.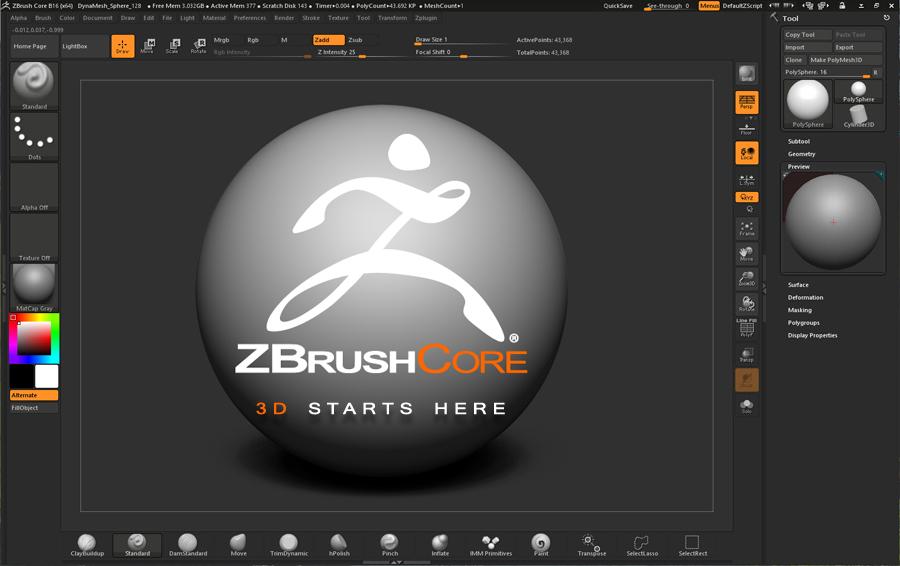 Image credits: 3dartistonline.com
Free versions for the software exist that can be accessed by signing up for no cost.
A great choice for artists who want to create 3D-printed vinyl toys and figurines.
Has a great rendering developed by a team of animators and industry leaders.
Difficult to learn at first but has excellent teaching tutorials.