Home » Design Software & Tools » 15 Best 3D Floor Plan Software Tools in 2021
3D Floor Plan Software
Today, we're going to review the best floor plan design software options that are on the market today.
3D floor plan software is highly important for design professionals like architects and interior designers, as it enables them to quickly and easily draw a commercial or home floor plan, depending on the project. The faster this planning stage is completed, the sooner the professional can move into designing, and then to real-world construction.
Thus, floor plan drawing software allows designers to complete more projects for more clients, which ultimately leads to a more successful business. However, because there are so many options of 3D floor plan software to choose from, it can be challenging for architects and designers to find one that works for their needs.
That's why we're going to tell you the 15 best floor plan software to choose from if you're looking to make floor plan designs quickly and easily. But first, let's review some key information about floor plan drawing software.
See also – How To Draw A Floor Plan?
What is a 3D Floor Plan Software?
3D floor plan software is a special computer-based tool that allows design professionals to create, edit, and share their floor plan designs.
This software highly augments this first step of the design process. As every home or commercial space that professionals are looking to design requires an accurate floor plan, it can certainly be tedious and time-consuming to start from scratch and work by hand each time. This is especially true because these floor plans must provide a detailed idea about the interior and exterior space, and how the final version of the floor plan would look like in real application.
Why Do Professionals Use 3D Floor Plan Software?
3D floor plan software has become an increasingly important and useful tool for architects and interior designers, as it is a much more scale-able alternative to creating floor plans with just paper and pencil.
When architects nowadays create a floor plan at the beginning of their design processes, many use 3D floor plan drawing software as their basis. Not only does this software help them make faster and easier floor plan designs, but creating a detailed 3D plan of the proposed space also helps clients better understand their vision. In turn, this enables clients to provide more constructive and instant feedback, to ensure that the ultimate design fits their needs and desires.
The 3D floor plans created within a floor plan drawing software are often incredibly lively and detailed – they can include colors and textures, in addition to accurate representations of dimensions, spatial relationships, and fixtures. This is especially helpful when it comes to working on a project with multiple parties – for example, developers and electricians – to ensure that everyone is on the same page in executing the final design.
How to Choose the Perfect Floor Plan Software for You?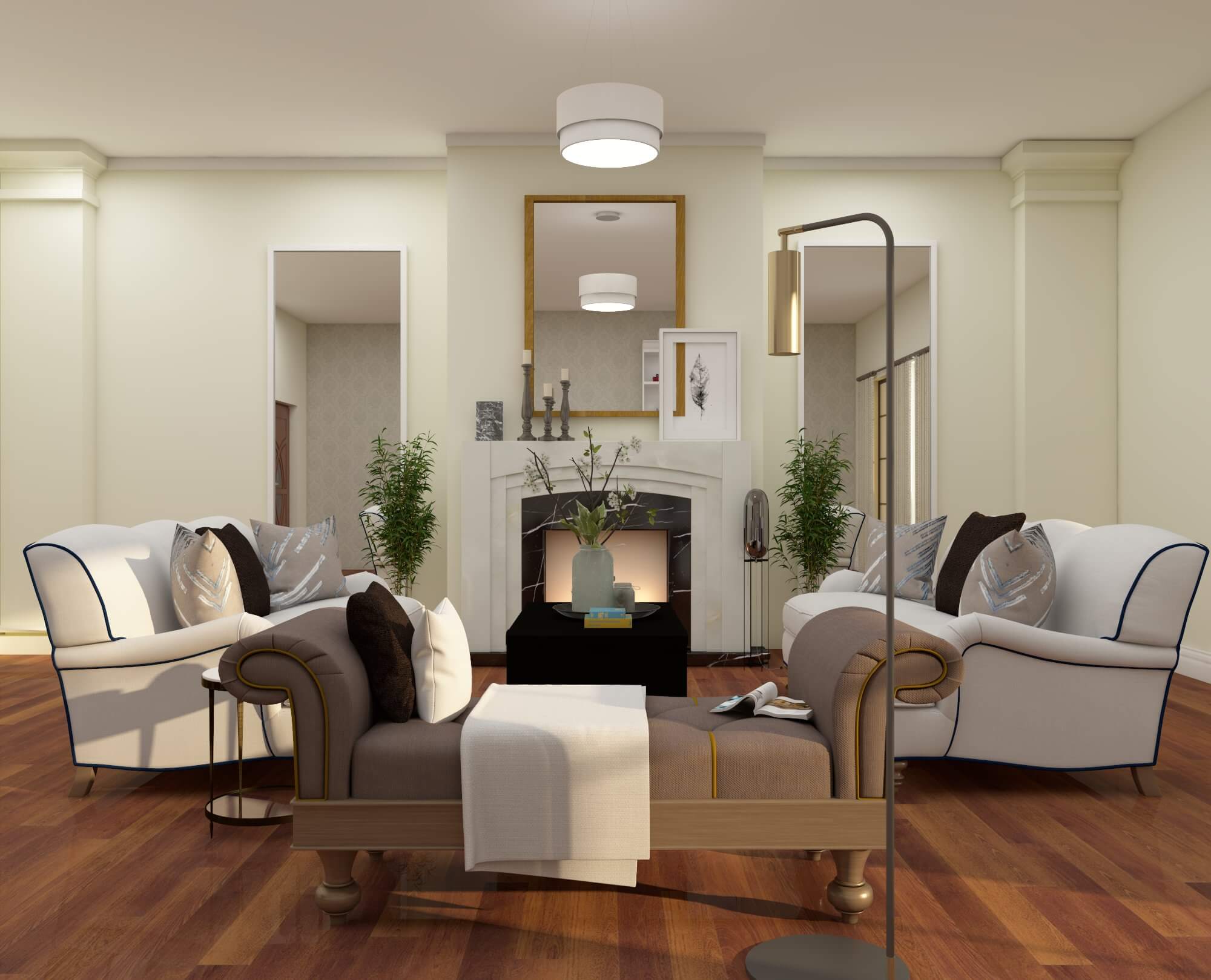 There is a variety of 3D floor plan software available in the market today. Depending on your specific needs and requirements, you can browse our list below and find the perfect software for you.
First, consider your skill level, as this will affect the kind of software you should choose:
Website-based floor plan drawing tools (like Foyr Neo) can be used for quick floor plan needs, and also by people who have little to no knowledge about designing within more complex floor plan software.
Some software like SketchUp can be used by both professionals and people with basic knowledge, as they are completely user-friendly. The software can be easily learned with the help of basic video tutorials and guidebooks.
Other software like AutoCAD and Revit are most suitable for professional architects and designers, as they are extremely complicated with a large number of layers and tools. They also involve the use of algorithms and coding.
15 Best 3D Floor Plan Software
1. Foyr Neo®
2. SketchUp®
3. Vectorworks®
4. Autodesk Revit®
5. AutoCAD®
6. ArchiCAD®
7. Floorplanner®
8. Planner 5D®
9. Homebyme®
10. Roomle®
11. Roomsketcher®
12. Sweethome3d®
13. Smartdraw®
14. Planningwiz®
15. AutoCad Architecture®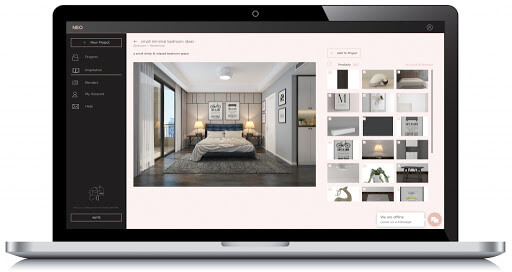 Foyr Neo is interior design software that accommodates every need for an architect and other people wanting to use rendering software for floor plan conversions, 2D to 3D conversion, and much more. Neo is one of the only rendering and visualization software out there that provides you the luxury of almost all tools provided by the above-mentioned software, and for a cheaper price when compared to full-time subscription costs of other software like Revit, AutoCAD, etc.
As one of our clients shared- "Prior to Neo I had to hire multiple designers to design and model my projects, but now with Neo I could cut down on my additional resource costs and also outsourcing costs. With Neo I am able to save more and earn additional profits."
See also – 3D Visualization Software
SketchUp is a 3D floor plan software that is majorly used in the field of architecture, interior design, and landscape architecture. It is also used for creating models for Civil and Mechanical engineering departments. Along with this, it is also used for creating video games and graphic design. SketchUp software is an intermediate software that can be used by both, professionals, and people with basic architectural graphics knowledge.
It is user-friendly, and architects use this software for creating a floor plan and floor plan conversion. Every floor plan is initially constructed in a 2D model, and later, with the help of the software, they are converted from 2D to 3D models. The SketchUp software is also available in a free version and is mainly suitable for people who are planning to learn and use this technique for the first time.
See also – SketchUp Alternative Software
This is a 2D/ 3D CAD and BIM software that can be used in both Windows, and Mac-based platforms. This software is faster, with an increased number of tools that are used for floor plan conversion, 2D to 3D conversion, and for creating various designs in 2D and 3D. This software can be used to sketch a model in a fully integrated BIM workflow. It is mainly used for making floor plans, landscape designing, and industrial planning.
This is modeling software that is used widely by architects, structural engineers, designers, contractors, and other landscape architects. This is also a BIM-based software with a number of tools that support the construction and conversion of the models from 2D to 3D.
It is widely used by professional people, and hence, it is not suitable for normal people who do not have knowledge of the software. The software provides a free trial period of 30 days after which, the user can buy the product based upon their requirements. This is one of the most widely used software for floor plan conversion.
See also – Best 3D Modeling Software
AutoCAD is one of the most commonly used software with a wide range of toolsets and applications that can be used in all types of operating systems like Windows, Mac OS, and mobile applications. This software is also available as a free trial for a particular time, and if satisfied, the user can buy a paid version to obtain some premium features and tools.
AutoCAD is mainly used by architects and engineers for creating 2D and 3D drawings, and also for the conversion of models from 2D to 3D. It has various features like drafting, editing, dimensions, and customization with the help of various add-on apps and API. This software for professional designers and architects. Even though it is user-friendly, the software requires some basic knowledge in graphics for creating a perfect model.
This is BIM-based CAD software that is widely used by various engineers, architects, and interior designers, along with people related to construction. It can be installed in both Macintosh and Windows operating systems. It provides various features like 2D and 3D drafting, visualization, and other building modeling functions with the help of a number of tools.
The 2D basic software is used for creating an accurate technical drawing, while the 3D modeling software is used for creating various building forms. It also has architectural rendering and visualization software to provide photo-quality images. The DTP software is used for pixel-based drawings. Software that is being used is the building information modeling software that contains the collection of all the along with features like 2D to 3D model conversion and floor plan conversion. Specify the document management tool to store all the data in a particular location along with backup facilities.
7. Floorplanner®
Floorplanner is a free floor plan software and aimed greater at real estate dealers who want to create a brief floor plan to present a potential client with simple information of ways the redesign would appear.
In case you need to try it first, Floorplanner has a demo on their website that enables you to tinker with the software program while not having to download anything. Its apps in google chrome and iPad are an exquisite addition to the net tool. The most valuable clients are real estate brokers, drawing services, and project developers.
Planner 5d is geared toward non-specialists who want to create unique home plans and interior designs. The device works online, or you may download apps on devices that use ios, android, or os x. Planner 5d enables you to visualize your task by means of drawing it up, after which rendering the design right into a "photorealistic" high-definition 3d representation.
Homebyme describes itself as a free (for the first few projects), online 3D planning tool. Other people's tasks are published inside the gallery for inspiration. Like Floorplanner, you may use the software once on their website to get an experience of how it works.
The motive of homebyme is to create a digital model of a home before you make a shopping or remodeling selection. The software enables the user to create a detailed floor plan and then take a look at one-of-a-kind furniture styles and ornamental factors.
Create interactive floor plans – combine them into your internet site or share them with clients, the circle of relatives, or friends. Explore your Roomle floor plan creations in virtual reality. Along with your mobile device and a virtual reality viewer you could visualize and enjoy your deliberate Roomle undertaking on an entirely new stage!
Roomle is the primary cloud-based digital furnishings platform for configurable furniture available through all channels. The goal is to provide the furniture industry with a generation that seamlessly depicts the digitization manner – from customers to manufacturing.
Real estate professionals use roomsketcher to create 2d or 3d floor plans they are able to print or exhibit on the web to wow their clients. The software program creates distinctive 3d designs and 3d walkthroughs ideal for showcasing a property.
Not like most home layout gear, roomsketcher offers you the choice of either drawing the floor plan yourself or having them do it for you. In the latter case, you could add a blueprint, sketch strip, or existing floor plan after which let a professional illustrator draw up the floor plan for you.
Sweet home 3d is a free interior design application that is used for drawing up a brief house plan, arranging furnishings, and then having a 3d view.
The software lets you go beyond in reality visualizing a space and into the execution of a remodeling project. You could annotate a plan with room areas, measurement lines, and different information, with a view to being helpful to contractors running on it.
The software also has a blueprint import alternative, allowing you to alter and build upon a present design, after which print and export them as pdfs, bitmaps, or vector graphic images. The software program additionally interprets nicely to maximum operating structures, because it runs on windows, mac os x 10.4 to ten.12, Linux, and Solaris.
Smartdraw is an org chart maker that offers a web floor plan creator layout tool for easy use, sharing, and collaboration. SmartDraw's chart and diagram templates are used to create visuals for companies that are simple to visualize. Its floor plan creator may be used by anybody with the internet and geared up with architectural design symbols and file-sharing programs.
Planningwiz floor planner is a 2d/3d floor planning software for interior designers, real estate agents, property builders, and furnishings retailers. It is an easy-to-use floor plans design tool that enables users to deliver floor plan ideas to clients. The answer is available on each free and paid variation. Its restrained free plan allows you to create 2d/3d projects and, relying on the kind of the project; you may no longer print or even export the plans.
Autocad structure is yet another software on our listing that is designed by Autodesk. A unique model of AutoCAD software is stripped-right down to match the way architects work. It's far an enterprise-specific solution completely designed to streamline and accelerate architectural design and drafting.
Did you get all excited and found it interesting, If you are interested in fast and easy 3D floor plan designing, try out Foyr Neo free trial for 14 days!
Click to rate this post!
[Total:

1

Average:

1

]