What is 3D Visualization Software?
Today, we're going to tell you about the top 12 software for creating 3D visualizations.
In the past 30 years, as technology has grown more advanced, interior designers and architects worldwide have adopted 3D visualization into their workflow.
3D visualization requires special software and allows professionals to create photo-realistic images of their designs – before any real-life work takes place. This helps designers communicate their ideas to clients and get feedback right away, instead of making changes later and wasting time and money.
There are numerous 3D visualization software, however, which begs the question:
What is 3D Visualization?
3D visualization is the process of creating renderings and virtual models to explore, review and envision 3D designs. Architects can use 3D visualization software to create interactive experiences to show owners and potential buyers what the final design of space will look like once the intended project has been completed.
Why is 3D Visualization Software Used?
3D visualization software and 3D rendering, help software architects, designers, and 3D artists to manipulate designs in real-time, quickly conceptually and concrete. Exploring different options, refining, and creating numerous versions of the design has never been easier. With these tools, architects and designers are not just able to gain a much clearer understanding of both, the qualitative and the quantitative nature of the spaces they are designing, but they are also able to communicate ideas more effectively and work collaboratively.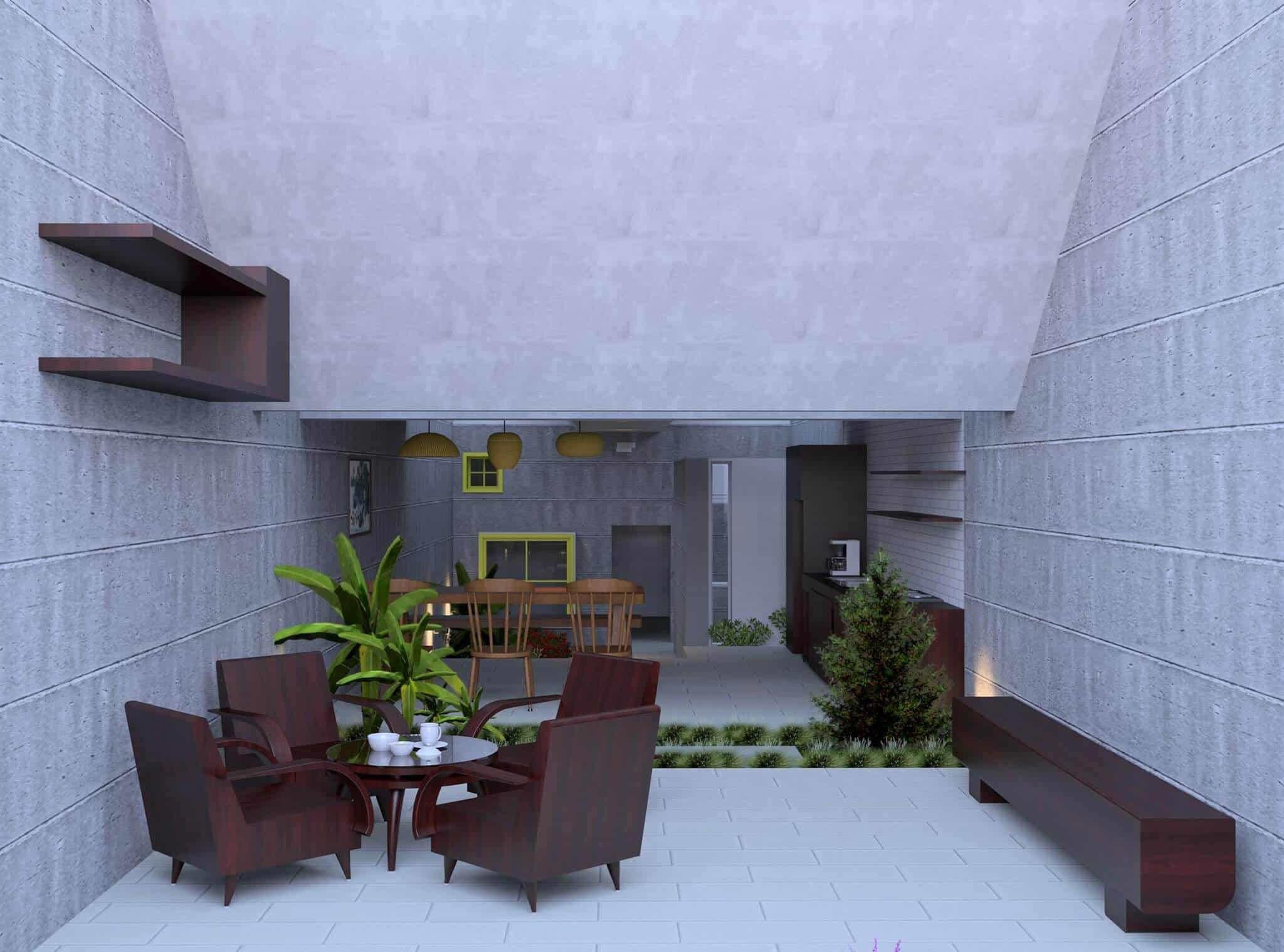 Common Uses of 3D Visualization
3D visualization designs are used in the field of architecture and interior designing to provide an advanced version of the final output. Architects and interior designers with the help of this 3D visualization designs provide various structures that can be used for reference and guidance throughout the process of construction.
3D visualization designs help in the process of manufacturing and implementing the design changes while keeping up with evolving ideas.
3D visualization designs are also used in the field of media and entertainment for providing animation movies and creating various characters in games along with effects.
Various Studios like Play Games Development and various other studios that involve in the production of VFX animations for TV programs make use of 3D visualization designs to create various animated characters and graphics designing.
Difference between 3D Camera and 3D Visualization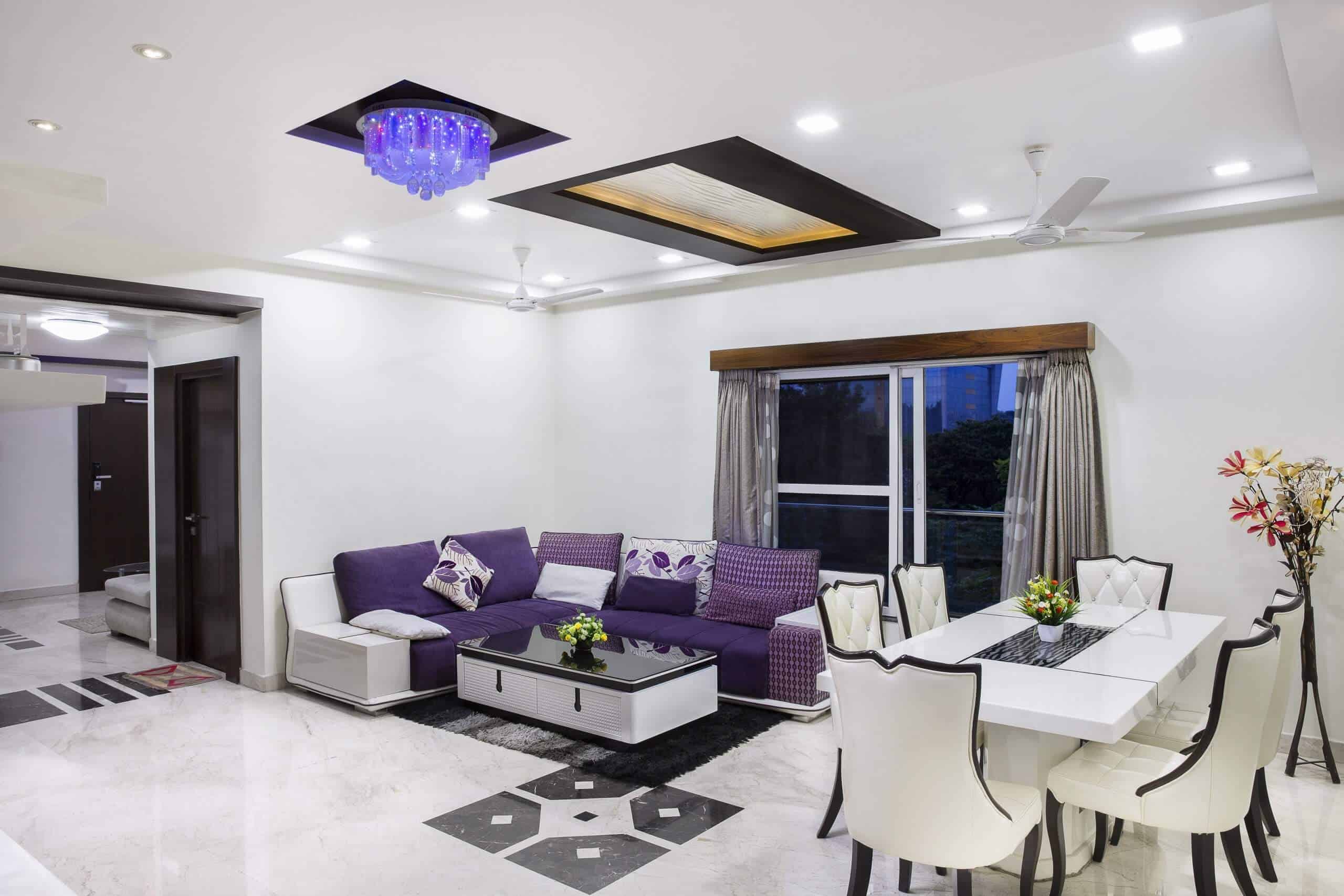 A 3D camera is an imaging device that enables the perception of depth in images to replicate three dimensions as experienced through human binocular vision. Some 3D cameras use two or more lenses to record multiple points of view, while others use a single lens that shifts its position. The combination of the two perspectives, as with the slightly different perspective of two human eyes, is what enables depth perception. A 3D camera can be used to create an immersive frozen-in-time moment for stills or video content that seems real enough to touch.
How To Choose the Best 3D Visualization Software?
3D visualization software is abounding all over the industry and on the internet. Picking out the best one can be a bit of a tedious task especially if you're looking for some software to help you with your learning or designing needs. Before deciding what software is best for you, consider the following:
What will the software be used for?
How many 3D software programs have you used before?
What features do you specifically need when using the software?
What your budget is?
Best 3D visualization Software for Professionals:
Foyr Neo®

Blender®

SketchUp®

Wings 3D®

Autodesk®

Keyshot®

Octane Render®

Lumion

Revit

Cinema 4D

ArchiCad

VRAY
Foyr Neo is a newly launched software that makes it easy for all kinds of users the process of understanding and using 3D visualization design software. This software comes packed with most of the features of the above-mentioned software, along with a comprehensive guide for users in all kinds of landscapes. Moreover, this software comparatively costs less when compared to other software for the same services, which makes it one of the most practical options to choose from this list.
As one of our clients shared: "Very happy with Neo; it has almost replaced most other 3D visualization methods I had been using so far. My team is loving the 10 times enhancement in speed and costs, as well as the zero learning curve. I can log-in anywhere, anytime, and start creating high-quality renders on a MacBook air. Now that's quite a leap!"
For all types of 3D visualization designs, Blender is one of the most common software that is being used by both professionals and beginners. The software can be installed in both Windows and Mac-based systems. It contains various 3D visualization tools that can be used to create various models and animations. This is one of the very few completely free and open-sourced interior design software in the web space. The only disadvantage of the software is that it has a slow rendering process.
This is also a 3D visualization design software, but it is much less complicated when compared to Blender software. This software is also free for a particular amount of time after which, the users need to recharge it. It is mainly used for architectural modeling with a large number of library models. The process of the interface might be a bit difficult to grasp for the new users. It also supports third-party plugin programs. Sketchup is the simplest 3D modeling software to use.
This is an open-source 3D visualization design software that uses polygon modeling techniques, and this software is much easier to use. It makes use of some basic techniques, and hence, this is one of the best software for learning 3D designing. This tool can be used for learning the concept of 3D modeling easily with the help of professional-grade software packages. The major disadvantage is that it cannot be used for animations and doesn't provide other features apart from the basics.
See also – Best Floor Plan Software
This 3D visualization design software is contributed completely for non-commercial purposes, especially for students and other community members. Everyone can make use of this software because learning this software is a valuable skill. It is a free top-tier 3D design software and has some powerful rich features, along with some high range software tools belonging to them. One of the major disadvantages is that it has certain complex software packages which would be difficult to learn initially and demand some critical system requirements which are sometimes difficult to arrange.
See also – Best Kitchen Design Software
KeyShot is all centered on providing users a quick experience in design. It comes with a powerful and quick wink renderer that gives users an in-depth view of every element in the design such as lighting, materiality, camera angles, and geometry. It is A great tool if you're dealing with workflow issues as it eliminates problems related to drafting and drafting views. It's a streamlined software less cumbersome in navigation than most other software and users would find learning the software to be fun as they work on a scene and simultaneously watch it being rendered in real-time. The real-time 3D rendering displays results instantly and lessens the time to create realistic product shots.
Another lesser-known rendering software that is an excellent addition to any designer's list for visualizing and designing needs. As its supreme name would suggest, critics and users have called it one of the fastest software on the market that has a smoothly built graphics card and render engine. It also animates at a fraction of the time at which other 3D visualization software takes up, employing more optimized techniques for producing results. Octane supports over 21 plugins and has tremendous backup capabilities, ensuring compatibility with other mainstream and lesser-known modeling programs.
Another popular rendering software on the list is Lumion. Its easy user interface and set of powerful tools let you create distinctive designs with minimal effort. Apart from that, it is compatible with almost every rendering software available in the market. This feature is especially useful when you have to deal with students or other fellow architects who prefer other software for rendering. Lumion is a real-time rendering software that integrates with CAD software.
Lumion creates images, videos, and 360 panoramas and communicates the real-life possibilities of your design ideas with architectural visualization. Lumion LiveSync is another feature that creates a seamless, real-time connection between several modeling programs and Lumion.  LiveSync, lets you make any changes which are simultaneously visible in your project, while you can still view your Lumion's breathtaking environments. 
Lumion LiveSync is available for SketchUp, Revit, ArchiCAD, Rhino, and Vectorworks.
Revit is a design software, developed by the makers of AutoCAD and Maya – Autodesk. This 3D visualization software has a powerful rendering engine along with a wide range of powerful design tools, textures, and models to experiment with. As is the case with other professional structural design software, Revit has a steep learning curve if you have no prior knowledge of architecture and structural engineering.
Experienced professionals in this domain will be able to work efficiently and effectively and rear beneficial results. Revit is meant to be downloaded and used offline on your computer. This means you must have a system with a high-performance configuration to meet the RAM, storage, and processing requirements of the software.
Compatibility may also be an issue since the tool is majorly developed for Windows. However, an additional software called 'Frame' allows MAC users to run Revit through it. It is a Building Information Modelling (BIM) tool that is widely popular not only among interior designers but also in structural engineering and architectural design.
Users love using Revit because it offers an easy way to create models and collaborate with their colleagues while being involved in current interior design trends like energy analysis and sustainable floor plans, to name a few. Even though the subscription for Revit is paid, a free version of the software with limited features reserved for educational purposes.
See also – Best Home Design Software
Whether you want to build, animate, render, model or texture, you can do it all with Cinema 4D. If you have invested enough time in learning tips and tricks for using Cinema 4D, then you will find no other rendering software better than it. The software gives the space to render unique and distinctive outputs.  If you want to create advanced 3D graphics but need a helping hand to ensure you create the most realistic graphics quickly and easily, then this is the choice for you.
See also – 3D Presentation Software
ArchiCAD is an architectural CAD software created by Graphisoft. This Open BIM (Building Information Modeling) is a complete tool for architects, allowing you to do 3D and 2D drafting, visualization, or building modeling. It is especially best in class in the field of visualization, as it offers designers and architects high caliber and photorealistic architectural rendering. This CAD software is additionally known for its capacity to store a lot of data in your 3D models. This product gives a wide scope of design tools uniquely made for architects and interior designers.
See also – Best 3D Architecture Software
VRAY has been one of the most sought-after rendering software in the market. It was introduced by 3ds Max, a powerful 3D modeling and 3D animation software. It has a very powerful rendering engine along with a long list of tools and features for easy visualization, ranging from a small room to a skyscraper. New learners can find it a little bit intimidating, but it is worth the time, money, and effort spent on it. The advanced features have a steep learning curve. VRAY is competitively priced; Twin-engine performance, Global illumination, Real-world cameras, Denoiser, One-click VR, Frame buffer, and Network rendering are some of its salient features.
See also – Alternative Software for VRAY
Artlantis has amazing lighting features for creating numerous lighting possibilities for both, indoor, and outdoor scenes. Built-in render manager helps you in dealing with computing load and evenly distributing on local PC's, which makes rendering extremely fast. You can create both high resolutions still images and high-resolution animation and 360-degree panorama on two versions of this rendering software. The materials inside Artlantis are programmed in order to achieve photorealistic results.
Why Choose Foyr Neo?
Neo can be your dream software that helps in visualizing things better, a one-stop software that takes care of all needs regarding designing, from creating a floorplan, auto lighting, rendering, designing and creating a 360-degree walkthrough, this software saves you the hassle of switching tabs and helps present the ideas in an amazing way to help clients understand it better. 
3D Walkthroughs are the future, especially when virtual reality is becoming so popular. A good software like Neo ensures that your 3D walkthrough can be accessed from any device and render animations as smooth as possible. Neo also provides the opportunity for the user to create the complete walkthrough in a one-stop software, without these complicated steps. The applications of 3D walkthroughs are going to increase immensely in the near future and is going to do wonders in the field of real estate. 
The real estate industry has been changed a lot due to the use of 3D visualization. It is imperative that people involved in it make the best use of it and keep looking for incremental improvements. The exciting journey has just begun, and the future holds immense possibilities. 
Try your 14 day Trial today!