What is Home Design Software?
Home designers – both amateur and professional – have greatly benefited from home design software. Home design software is a computer-powered tool intended to help architects and designers create projects more quickly and efficiently. These tools are especially helpful in previewing design implementations in order to showcase the vision to a client and make changes before any actual work is done. These tools contain a vast number of features including:
360-degree rendering of the 3D home design.

Transforming the look of any room with virtual furniture and accessories.

Changing colors, textures, and lighting of the room.

Creating multi-story 3D floor plans.

Designing elements like stairs and roofs.

Viewing cross-sections, elevations, and facades.
Best Free Home Design Software
Here's a list of the best home design software used by designers all over the world:
Foyr Neo

Floorplanner

Gliffy

Floor Planner by Small Blueprinter

Homestyler

Revit

Chief Architect

DreamPlan

Home Designer Suite

SketchUp

Sweet Home 3D

TurboFloorPlan Home

Virtual Architect Ultimate
| Software | Price | Average Score |
| --- | --- | --- |
| Foyr Neo | $49 / month | |
| Floorplanner | $24.95 / month | |
| Gliffy | $7.99 / month | |
| Small Blueprinter | $38 / month | |
| Homestyler | Freemium | |
| Revit | $193 / month | |
Choosing the Best Home Design Software
Choosing the best home design software for your dream home can be tricky, especially when there are plenty of amazing options available. In order to ease your task a little, we at Foyr have compiled a list of the top home design programs available in the market. In addition, we've identified three main criteria to evaluate each software by:
Ease of Use
How quickly you can pick up the software if you've never used it before.
Technology Requirements
Whether you need a large amount of computer storage or processing power to use the software.
Key Features
Elements that make the software unique and separate it from others.
So, here's the list of best home design softwares to choose from: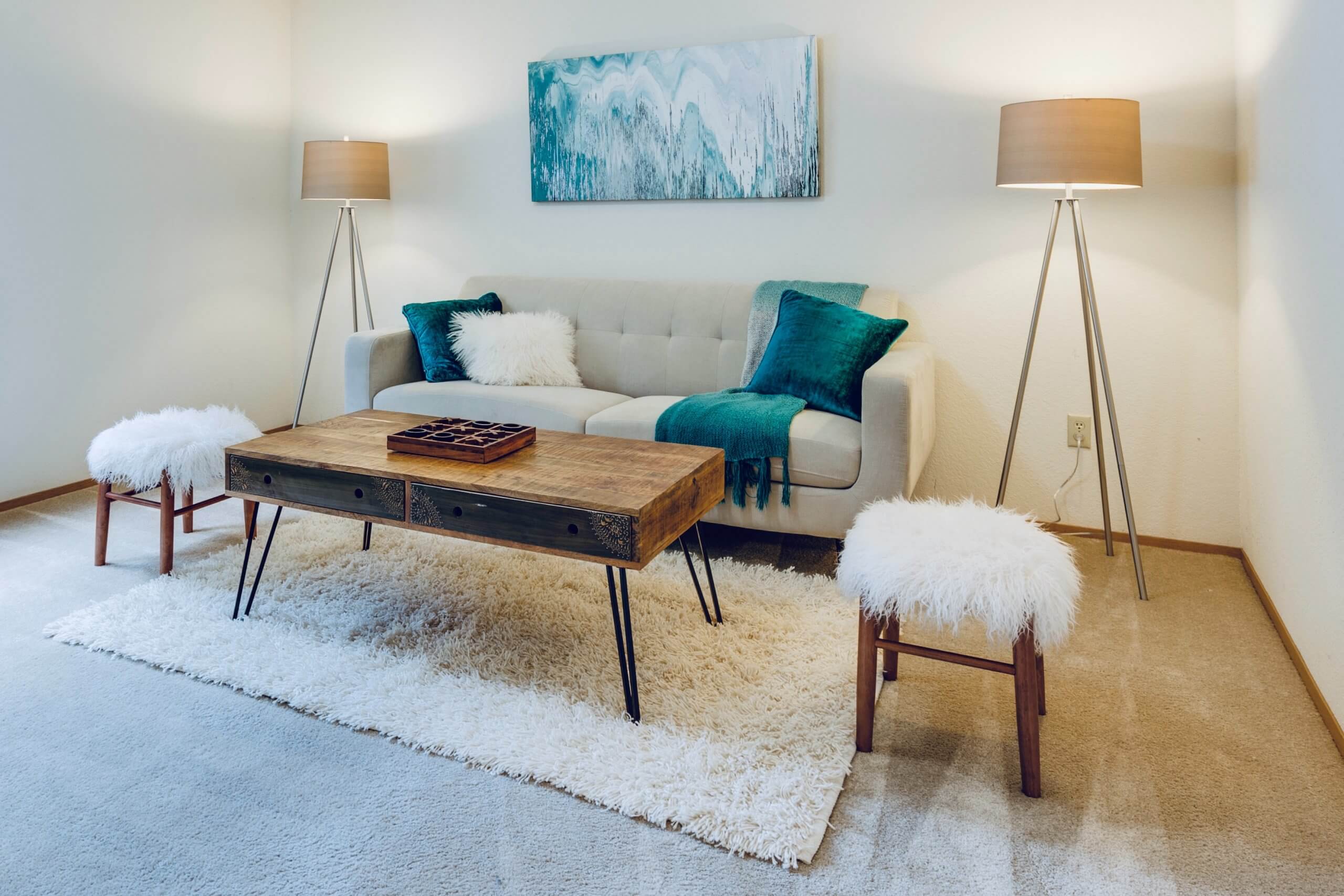 1. Foyr Neo
Cost: $49/M
Free Trial: Yes
Our first software on this list is Foyr Neo, which offers a complete end-to-end interior design experience. With Foyr Neo, users can plan and design 2D and 3D spaces, and create high-quality renders (with AI-powered auto-lighting!) in under 10 minutes – all from a browser.
Sounds too good to be true? They offer a 14 day free trial with full functionality. Try it out today for a smoother interior design experience.
Ease of Use
 In terms of learning feasibility, Neo is top of the line. This software is easy to use regardless of experience with home design software, as the drag and drop feature allows users to design pre-modeled, render-ready products in an instant. Neo also offers users a wide variety of tutorials as well as access to the customer success team who is quick to answer any questions.
Technology Requirements
 Foyr Neo is a completely cloud-based program allowing access from any device. This is perfect whether you have a computer with limited storage and processing power, or you are on the go and can't be tied to your desktop. This tops other software that requires devices with large amounts of data storage and has lengthy download time.
Key Features
One of the key features of Neo is its lightning-fast rendering engine that transforms your designs into photorealistic, 4k images that are sure to impress clients. Another important feature is the program's ability to convert designs and floor plans from 2D to 3D quickly, which provides clients an idea of what the final space will look like. Perhaps the most notable feature is the ability to create 360º tours of your unbuilt space, which clients can access on their phones, laptops, and even VR.
Foyr Neo comes with a 14-day free trial with full functionality to give its users a preview of the awesome features that this software has to offer. Try it out today for a smoother interior design experience.
2. Floorplanner
Cost: $24.95/M
Free Trial: Yes
Floorplanner is a simple to use home design software tool. It allows you to create entire rooms, balconies, garden designs, walls, and drag and drops windows, skylights, fixtures, and furniture with ease. An extensive library gives you a large selection of drawing tools, vehicles, garages, and a lot more. 
Ease of Use
 Perhaps the most notable trait of Floorplanner is its user-friendly interface. The software allows beginners to input a sketched image and structure the establishment around the image by scaling it to size. The program is supported in several different languages and it allows users to choose the design dimensions in metric, American, SI and many other units.
Technology Requirements
Floorplanner is a cloud-based room design software which means you don't have to download and install the program to use it. It is available on all major operating systems and mobile devices. You just sign up for an online account and start designing almost instantly without leaving the web browser. It is supported on several systems such as Windows, Mac, iPhone/IPad, and Android. It has, however, been reported that the mobile versions can be clunky to use and at times glitchy, which is not ideal for working on the go.
Key Features
 When designing the homes, you can easily toggle between 3D rendering and modeling modes, and make edits with the multipurpose toolbox. With a Floorplanner account, you can save, print, or email your design, or post it on Facebook and Twitter. A downside, however, is that you can only see one floor at a time, so visualizing an entire home is difficult. Floorplanner offers a basic version with limited features that can be accessed free of cost. As for its Plus and Pro version, one has to buy a subscription. 
3. Gliffy
Cost: $7.99/M
Free Trial: Yes
Gliffy is an online free home design software that extends way beyond its capabilities as a design tool. In addition to designing floor plans, users can create interface diagrams, Venn diagrams, flowcharts, network diagrams, and more. 
Ease of Use
Gliffy provides the user with a simple to use drag and drop format. Charts and graphics can be made within seconds. With a number of searchable items and icons, the program allows the user to quickly snap elements into the design without struggle or readjustment. However, users can face difficulty in extending adjacent walls in order to create rooms since rooms in this software are created through an individual wall. 
Technology Requirements
Designs on Gliffy can be swiftly accessed from a simple login, and the program tests and supports the latest versions of all web browsers. Gliffy does, However, recommend the use of Firefox or Chrome for the best experience. While Firefox and Chrome are the suggested browsers, at times the program has been reported to face bugs that make diagrams inaccessible and issues with saving. Even for operating systems, it is available on most of them but its functionality can be limited by glitches at times. However, the Gliffy support team is quick to respond to any disturbances in the functionality of the software.
Key Features
While the main focus for Gliffy is its floor plan feature, where users can create detailed designs, the program also enables the creation of flowcharts, organizational charts, ven diagrams, and network diagrams. These are especially important for design teams that wish to have more well-rounded design software that gives them several tools. Gliffy also provides an instant collaboration feature granting file access to a specific set of users.
Unlike Floorplanner, Gliffy does not come with a free version with limited features. However, it offers a free trial to make an informed decision regarding the purchase of the software.
4. Floor Planner by Smallblueprinter
Cost: $38/M
Free Trial: Yes
Not to be confused with Floorplanner, this home design software also has a drag and drop features, allowing you to resize all elements to the size that you desire. 
Ease of Use
Smallblueprinter's Floor Planner can be a great starting point for designers who have little experience with design software. The program offers pre-made design options that can be adjusted to preference, which makes the learning process much faster. Like much other design software out there, this Floor Planner allows you to drag and drop items easily onto the interface. Items can also be easily located on the menu on the side of the screen. The only glitch with it that there is no feature to straighten adjusted lines and doing it manually can be a bit frustrating.
Technology Requirements
The program is web-based, and you can create designs or continue working on the previous ones without even signing up. The program does, however, require that Adobe Flash Player be enabled, which some feel makes their device vulnerable.
Key Features
While Smallblueprinter does not offer many complex features, they are still effective in creating stellar designs. The program offers two versions; 2D & 3D. While the 3D version offers users a virtual experience, only walls, fences, doors, and windows can be put in place. The 2D version grants users the ability to input furniture, stairs, and even plumbing designs. The program gives users the opportunity to print designs or export them as JPEG images. 
Floor Planner by Smallblueprinter comes with a basic free version which can further be enhanced through additional plans.
5. Homestyler
Cost: Free
Free Trial: No
Imagine a software where you can simply drag and drop rooms to create floor plans on a wall-to-wall basis. Well, that's what Homestyler allows you to do, along with designating the colors of whole rooms as well as the walls and baseboards, floorings, and more.
Ease of Use
Once an account is created, users are given access to the Homestyler dashboard that has a simple layout. What is not so simple is navigating yourself around the interface. Finding items takes a lot of searching and time to learn the layout, and the program is oftentimes very slow to load items or saved designs. Placing items in spots is very tedious and can be frustrating for new users.
Technology Requirements
Homestyler is a web-based application that uses flash programming. Any computer system capable of accessing the Internet and using Flash is able to use this application. Android and iOS mobile apps are available as well. It should be noted, however, that mobile versions render images slow and input icons slowly.
Key Features
Unlike Floorplanner, levels can be cloned to create upper and lower levels which give a better idea of what the whole home will look like. You can also simply dimension drawing but unfortunately, you are not able to choose what is dimensioned and what is not. They offer a decent size selection of colors and furniture, although it is a bit strenuous to locate and place these things on the interface.
The saving grace of HomeStyler is that it can be used for free. One just has to sign up on their website to begin creating designs for their dream home. 
6. Revit
Cost: $193/M
Free Trial: Yes
Revit is a design software,  developed by the makers of AutoCAD and Maya – Autodesk. This 3D rendering software has a powerful rendering engine along with a wide range of powerful design tools, textures, and models to experiment with.
Ease of Use
As is the case with other professional structural design software, Revit has a steep learning curve if you have no prior knowledge of architecture and structural engineering. Experienced professionals in this domain will be able to work efficiently and effectively and rear beneficial results. 
Technology Requirements
Revit is meant to be downloaded and used offline on your computer. This means you must have a system with a high-performance configuration to meet the RAM, storage, and processing requirements of the software. Compatibility may also be an issue since the tool is majorly developed for Windows. However, an additional software called 'Frame' allows MAC users to run Revit through it.
Key Features
 It is a Building Information Modelling (BIM) tool that is widely popular not only among interior designers but also in structural engineering and architectural design. Users love using Revit because it offers an easy way to create models and collaborate with their colleagues while being involved in current interior design trends like energy analysis and sustainable floor plans, to name a few.
Even though the subscription for Revit is paid, a free version of the software with limited features reserved for educational purposes.
7. Chief Architect
Cost: $199/M
Free Trial: Yes
A chief architect is a cad software created for architecture professionals and interior designers, to achieve 2D and 3-D rendering. 
Ease of Use
 Chief Architect is better suited for professional use. If you don't know 3D model making or are a DIY home enthusiast, this chief architect might be a little difficult to catch up on.  
Technology Requirements
 Chief Architect can be used by downloading it on the desktop and is compatible with both Windows and Mac. It requires a minimum of a 15″ screen and does not support ARM processors. This software has a home design app version that can be downloaded on Android and iOS devices.  
Key Features
 Chief ArchitectHome Designer Suite will let you select from a huge library of building tools for roofs, cabinets, colors, and other features. The interface is truly intuitive and the software program gives clever constructing equipment. It'll create the 3D view and brings home design projects to life. Moreover, you could export 360° photorealistic rendering that can be shared together with your clients.
The Chief Architect does not offer a free version but allows the user to test the software through a free trial before making the actual purchase. The software is available on Amazon for purchase. 
8. Dreamplan
Cost: $24.99
Free Trial: Yes
If you have taken up a small project, at that point, you would prefer not to spend a fortune on a complex set-up of design applications that incorporate features you'll never utilize – which is the reason NCH Software DreamPlan is a superb decision. It gives you everything the devices you require to rapidly prepare designs for small projects.
Ease of Use
 It is one of the easiest home design software to work with. It can be used by not only professional designers but by users wanting to design their own homes. It gives the users option to choose from either the pre-designed samples or start from scratch.  
Technology Requirements
 It can be downloaded free of cost on PC and MAC. 
Key Features
This program lets you design not only your living room but allows to build landscape designs and garden designs. In case you're going for an enormous venture – like an all-out redesigning of your dream home – then this isn't the tool for you. Its object library is rather limited. 
A free version of DreamPlanhome design software is available for non-commercial use.
9. Home Designer Suite
Cost: $59/M
Free Trial: Yes
For DIY home enthusiasts, Home Designer Suite comes as God's grace. This software, created by Chief Architect, lets its users remodel their home or design a new home altogether with much ease by offering an array of samples to choose from. 
Ease of Use
 Home Designer Suite has been built with the purpose of assisting those users who wish to design their own homes all by themselves without taking professional help. For this reason, its features are the easiest to pick up on. It is beneficial to use Home Designer Suite especially when you have a perfect home design for your new home in mind.
Technology Requirements
 It is compatible with Both Windows and Mac and requires a minimum of 15″ screen and 4 GB RAM. 
Key Features
 The best part about Home Designer Suite is that even though it targets aspiring enthusiasts in the field of home design, its features are at par with any top professional home design software. It not only offers tools and samples to construct suiting home designs but calculates the estimated cost for your dream home.
Home Designer Suite does not offer a free version but a free trial can be availed before making the actual purchase.
10. Sketchup
Cost: $299/Y
Free Trial: Yes
SketchUp is most familiar among designers as a tool for architectural landmarks crafted by Google Earth and not for its 3D printing strengths. SketchUp is an excellent tool for visualization and planning in a variety of industries such as interior design, urban planning, engineering, and modeling structures.
Ease of Use
SketchUp offers a clean and tidy user-friendly interface with easy-to-use features. Simple 3D printable models can be created from scratch within the first few hours of learning due to a number of intuitive tools that allow for great navigation and sculpting.
Technology Requirements
SketchUp is compatible with both Windows and Mac. It is available with a number of extensions such as Curviloft which can be used to model complex organic structures. SketchUp does not support STL files straight from sources but has a "SketchUp STL" extension that can be used.
Key Features
SketchUp offers a variety of tools for navigation, drafting, and editing. Users can utilize designs from drawing layout functionalities with surface renderings called "styles".
SketchUp offers a free version that can be run online using a web browser.
11. Sweet Home 3D
Sweet home 3d is an interior design application that is used for drawing up a brief house design, arranging furnishings, and then having a 3d view.
Ease of Use
The software is quick to learn and easy to use.
Technology Requirements
The software also has a blueprint import alternative, allowing you to alter and build upon a present design, after which print and export them as PDFs, bitmaps, or vector graphic images. The software program additionally interprets nicely to maximum operating structures, because it runs on windows, mac os x 10.4 to ten.12, Linux, and Solaris.
Key Features
The software allows you to annotate a plan with room areas, measurement lines, and different information, with a view to being helpful to contractors running on it.
The software comes in two versions with the free version offering a limited number of furniture pieces and textures to choose from. The paid version offers an extended library of options. 
12. Virtual Architect Ultimate
Cost: $99.99
Free Trial: No
Virtual Architect Ultimate is our pick for the best by and large the ultimate home design software. It has an easy-to-utilize interface that helps a user plan a new home, studio, or workspace in a matter of seconds by any means.
Ease of Use
It's extraordinarily easy to utilize because of various wizards that make you stride by and venture through the way toward designing each room. 
Technology Requirements
It is compatible with Windows operating system and requires a minimum of 1024 MB memory.
Key Features
It has a huge object library for you to add to your design plan. It likewise naturally computes what materials you need. There's a calculator also which gives an idea of how much will the cost be to build your design.
Virtual Architect Ultimate does not offer a free version or a free trial.
13. TurboFloor Plan Home
Cost: $149.99
Free Trial: Yes
TurboFloor Plan Home and Landscape Deluxe is our pick for the best-worth home design software. It is because it is easy on the pocket and lets it user have a fun time creating designs for their dream home. 
Ease of Use
It is easy to learn as it comes with an immense library of instructional videos to guide the users through its workings. For this reason, it is well-suited for the novices.
Technology Requirements
It is compatible with both MAC OS X and Windows.
Key Features
It offers a vast array of paint colors and designs of doors, walls, windows, stairs, and floors to choose from. It even provides an estimated cost for the design that the user wishes to create. However, there's no bit by bit wizards to assist you with making rooms – not at all like Virtual Architect Ultimate Home Design. 
TurboFloor Plan does not offer any free version that has a range of paid versions starting from $49.99.
From the home design software listed above, one can choose the best-suited option based on their specific requirements. If you ask us, we can suggest top picks based on their learning curve and the budget-friendliness.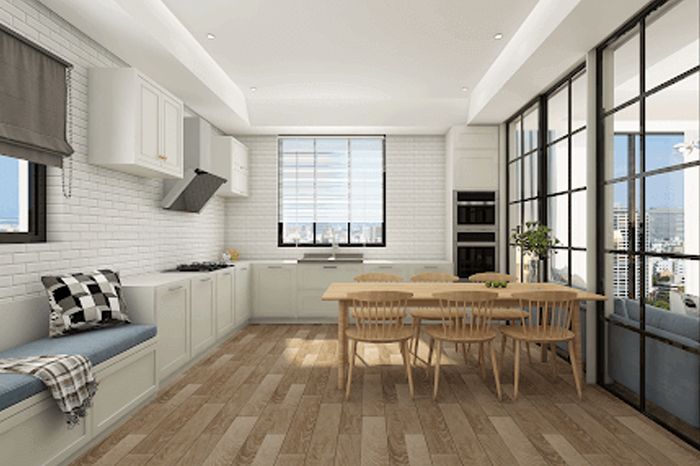 Best Home Design Software that are Easiest to Learn (for Amateurs and Aspiring Home Designers):
Foyr Neo

Home Designer Suite

Floorplanner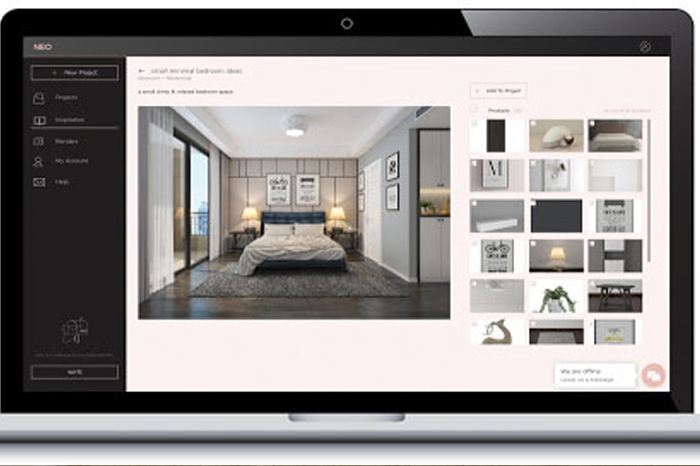 Foyr Neo

Gliffy

Floorplanner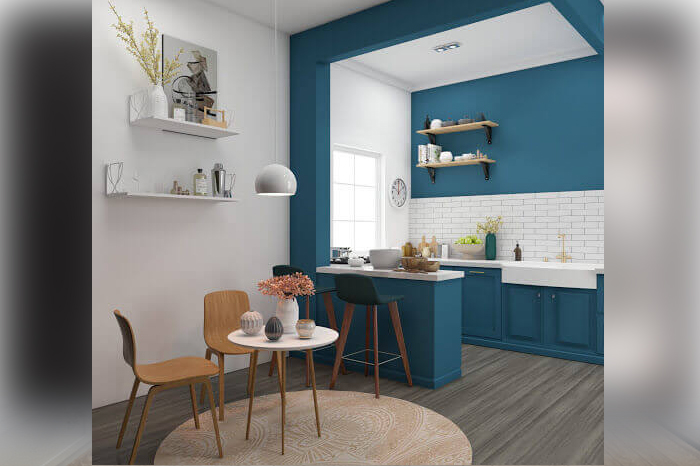 Why Foyr Neo is the Best Home Design software?
Neo is an amazing interior design software that helps in visualizing things better. It is a one-stop software that takes care of all needs regarding designing like creating a floorplan, auto lighting, designing 360-degree walk-throughs, and many more. It offers professional-grade features along with a vast library of render-ready models. Its powerful rendering and saves you from hassling with complex render settings. 
Not only does Foyr Neo has offer these amazing features, but it is the easiest to learn as well. It comes with in-built product tutorials that you can use to understand its functioning. To be double sure that the user's experience with Neo is hassle-free, we offer Live Chat support. In case of the minutest of the issue, you can contact us and we assure you the best possible assistance. 

See also – 9 Best Floor Plan Creator
Click to rate this post!
[Total:

1

Average:

5

]