Home » Floor Plans & Layouts » 3D Floor Plan in Architectural and Interior Design
3D Floor Plan
These days every profession comes with a competitive market. You need to keep up with the running trends and developments in the design process in order to impress potential clients. There are new design software programs developed and introduced in the market every day.
The best utilization of design software for home design, interior design, exterior design, garden design, etc. is the use of floor plan creators. These revolutionary 3D rendering visualization of a home remodel at the architectural design level helps made critical changes to the infrastructure of the house to be fit the interior design plans.
Read also – How To Read A Floor Plan?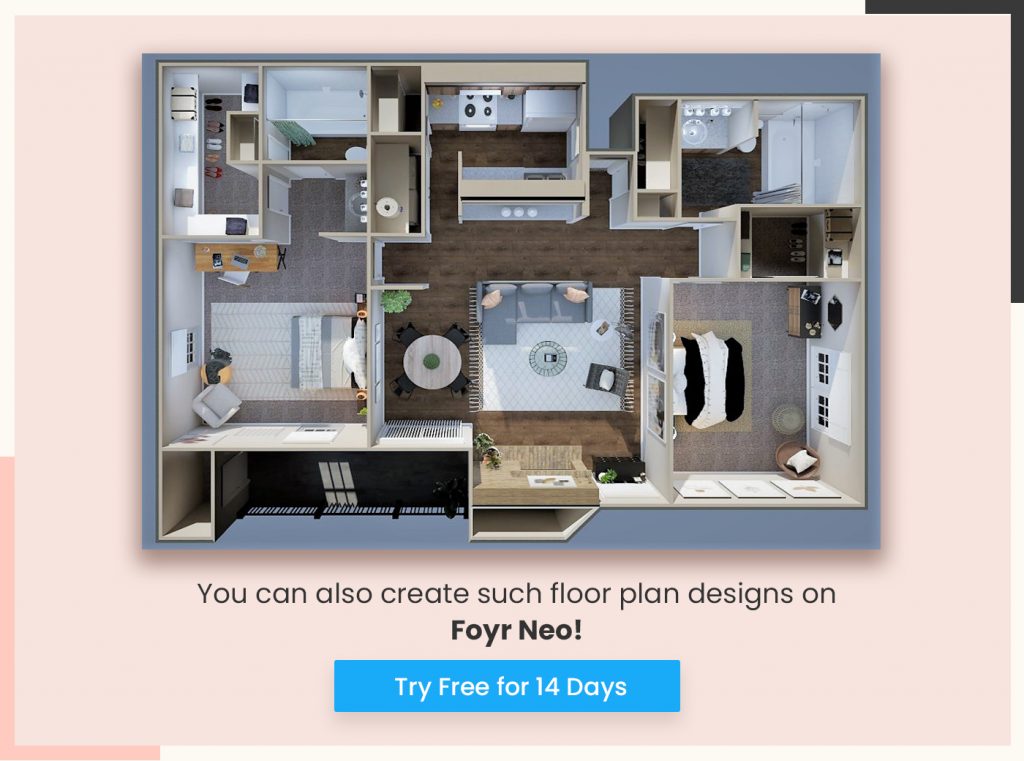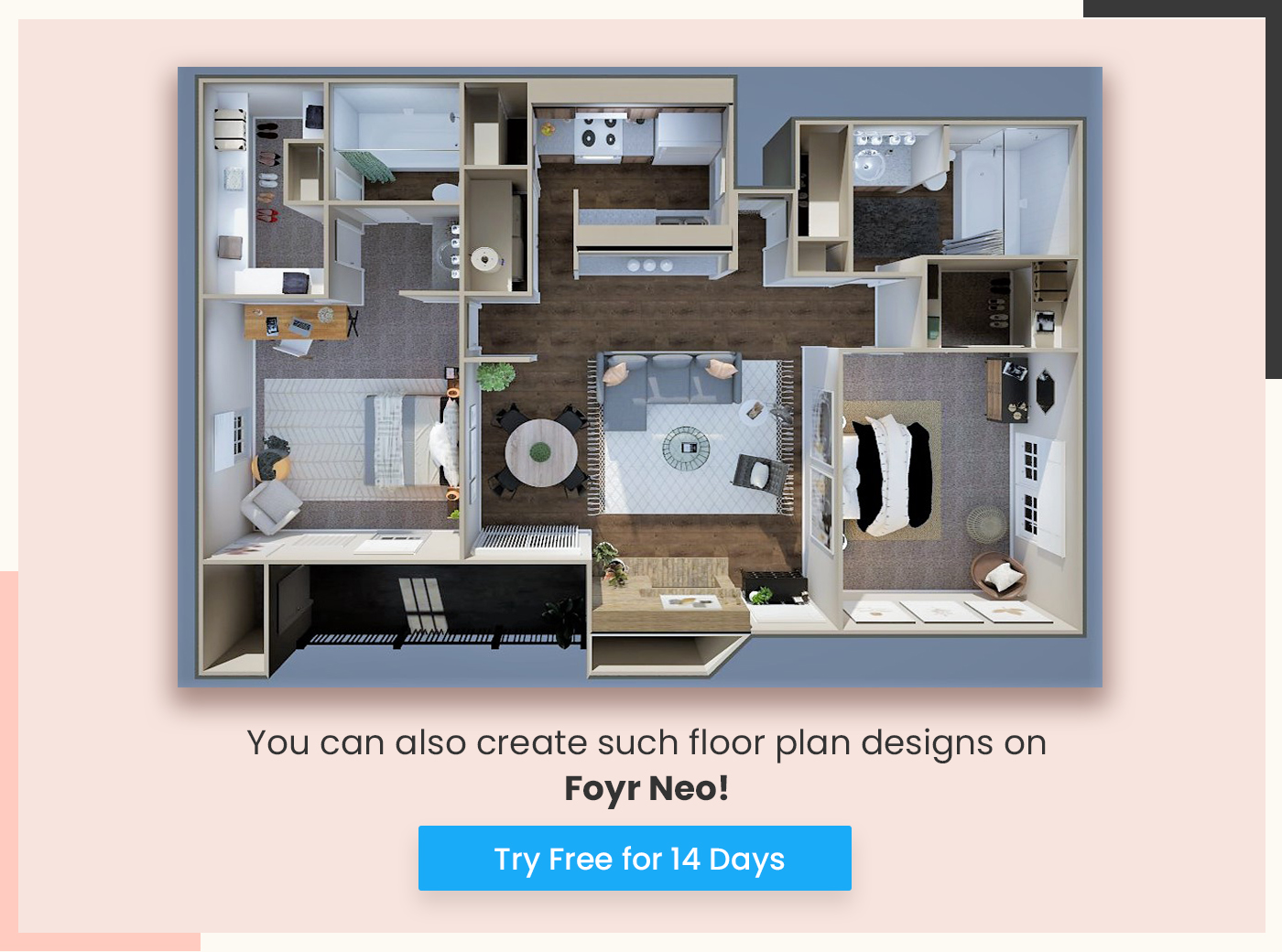 Home 3D floor plans represent the virtual model of the interiors of your dream home. When created in high resolution using design software that supports augmented reality to generate walkthroughs and virtual tours, they are a blessing for real estate agents, architects, and interior designers alike.
Floor planners are a big part of your house plans. With the help of high-quality visualization templates, you can create 2D floor plans for your remodel. You can also create 3D models and 3D renderings of your architectural design for the remodel using 2D JPG and PNG images. You can create photorealistic 3D views of the home design for the real estate property. This would help express to the client how your interior design plans befit the new architectural design for the floor plan during the remodel.
There are several home 3D floor plan creator design software programs that you can use to represent the functionality of the revised flow plans introduced during the design process of your dream home. You can use floor plan creators such as Foyr Neo, Planner 5D, RoomSketcher, etc. to create 3D floor plans for photorealistic visualization of the remodel.
Foyr Neo is by far the best floor planner that you can use to create high-quality augmented reality house plans on mobile devices as well as on desktop sites. As the design software runs on a cloud platform it is easy to share your design process and plans with clients and design teams. Watch the tutorials to learn how to use this incredible home treaty design software to your advantage and impress clients.
Read also – 20 Best Floor Plan Apps To Create Your Floor Plan Layout
What is the Purpose of Using a Floor Planner?
There are multiple benefits to using a high-quality floor planner to represent your design process in top view, walkthroughs, etc. Here are some of the reasons you need to use floor planners for your interior design plans:
It is used in architectural design to represent space management and explain the new house plans all the plans for the remodel.
It serves a great purpose to help homeowners and real estate agents visualize how to place furniture, decor, and even plan for DIY projects in advance.
It helps both clients and designers come to an agreement regarding the house plans. It is easier if you use interactivity so both parties can contribute to the design process.
It also helps architects and interior designers explain their plans to contractors before the design plans are executed.
Read also – 19 Floor Plan Mistakes To Avoid
How 3D Floor Planners Help with Architectural Design and Interior Design?
Floor plan theaters make it easier to share the talents of designers across various platforms. Regardless of whether you're an architect or an interior designer you can create JPG images, PNG images, and the top few 3D models of your design plans. You can share these images and animations across social media platforms to attract venture clients with visualization tools.
They are low-cost solutions that benefit architects, interior designers, real estate agents, and homeowners alike. With minimum effort former you can demonstrate to clients how well-thought-out the design process is for their dream home.
It is a great way to ensure that you meet the clients' expectations of the design scheme for their dream home by sharing beforehand what you have planned before it is actually executed. Clients can easily share their feedback based on the visualizations and functionality of the home 3D model.
Read also – How To Draw A Floor Plan?
Conclusion
In conclusion, using design software programs to create 3D views of the floor plans and share the design process with contractors, clients, architectural designers, as well as interior designers is a boon that has benefited many.
You can start using the best 3D view home design template for floor planners, I.e., Foyr Neo by watching the many tutorials available online. This photorealistic design software will help create high-resolution virtual tours in augmented reality that you can easily share with all parties involved in the design process.