New home buyers are always on the run to visualize how their newly purchased house would look.  How would the spacing be? Various such questions always haunt them. A 3D home plan sheds sufficient light on this aspect and helps the potential client get a satisfactory view of their home.
But what this 3D visualization designs plan is and how does it work. Let us know about it in more detail
1. What is the 3D Floor Plan?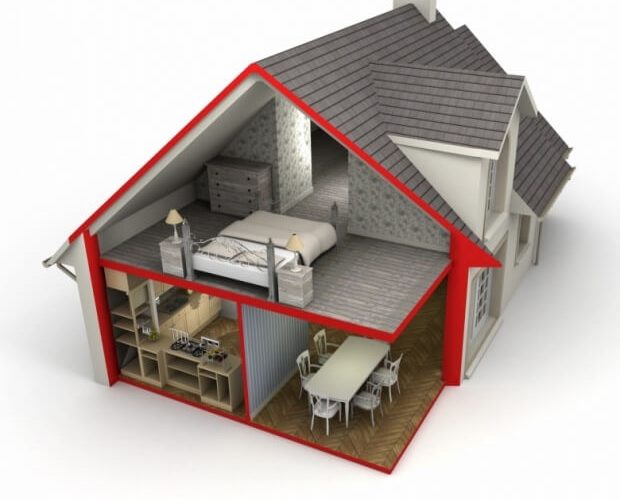 Image credits: pinterest.fr
A 3D plan/ Creation of a 3D floor plan is better described as a virtual model of a building floor plan or build your own home. It is widely used in the architectural industry to convey the construction plans with a bird's eye view. A 3D floor plan is made to include the walls and floor general and exclude the windows, doorways and exteriors. Furniture is sometimes a part of the plan so that effective home staging and interior designs can be conveyed to the client.
2. Purpose of a 3D Floor Plan
The concept of the 3D plan comes to the aid of architects to explain the floor plan to the clients.
Floor Plans play a pivotal role in space management and to make a dream home.
It helps the homeowners to carry out proper planning concerning furniture placement and space adjustment in a 3D floor drawing for each area of the house with expert advice for example, where the sofas and other pieces of furniture must be placed in the living area so that there is ample space and so on.
3D floor plans help the architects and designers to indicate accurate measurements and hence they can convey all other details to the client with near perfection with gardener architects green living home planners.
Most importantly, once the 3D floor plan is ready, architectural experts and end customers can see the classic designs before construction, and the necessary changes can be made to the design, spacing, etc. without making a hole in the pocket.
Floor plan designs make it easier for the architect and engineers to convert the visuals into the real thing.
3. Benefits of 3D Floor Plan
3D floor plans can be used for marketing purposes- 3D floor plans fit in various formats like snapshots, animation and 3D displays. Also, they are feasible to be used in advertisements or marketing campaigns. They can be used across many different industries. The best part is that the goal is to floor you for such floor plans  that can be shared via all the social media tools, which makes an effective marketing strategy.
Effective results against minimum investment- Maps make the picture clearer as compared to normal photos. 3D floor plans incur a low cost as compared to the sales that they generate. Additionally, it gives an insight to the customer about the potential layout and structure of the house.
Increase Customer Satisfaction- The best way to make the client happy is to show them what they are getting for their money. Nothing better than a 3D floor plan can help in achieving client satisfaction. With the help of 3D floor plan, customers get to see the best of your property without having to visit physically

Image credits: a1procad.co
4. Benefits to Architectural Firms
Enables your listing to stand out- As more and more architectural firms are turning towards advanced technologies, the 3D floor plan is no newcomer. It helps in making your marketing agenda a successful one. With the aid of 3D floor plan, architectural firms get a competitive edge over the opponents with interactive 3D presentations and highlight the listing. It is better to make the most with the help of this by attracting the customers and achieving the desired goal.
Thus, the above benefits prove that 3D floor plan is an essential part of the architectural industry. Packed with so many benefits, it would be a great loss for any firm not to take advantage of such wonderful technology.
With the current economic conditions, it is almost impossible to bring down costs. In such a scenario 3D floor plans work wonders regarding cost-effectiveness and optimal space utilization.
Click to rate this post!
[Total:

2

Average:

4

]