Home » 3D Design, Modeling & Rendering » How to Create 3D Walkthroughs
3D Walkthrough
This era of unbelievable technological advancement has something to offer to literally every profession. Information technology has created a plethora of handy tools, especially for real estate, architecture, and interior design. Now, you can sit in the comfort of your own home, and purchase a property that is miles away. You don't even have to visit the place, you can just take a 3D walkthrough of the land, house, what have you. And architects and interior designers can display their designs with a 3D walkthrough in all its glory.
If you have not yet experienced it first hand, let us introduce you to this beautiful, revolutionary tool in the field of high-quality architectural visualization.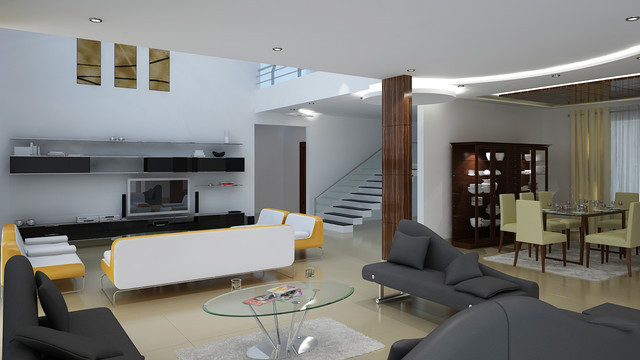 What is a 3D Walkthrough?
A 3D walkthrough is a process of taking a virtual tour of any structure, through the medium of internet connectivity, from anywhere at any time.
Basically, if you are considering a real estate purchase, or designing your house, or office, or literally anything, you can take a virtual tour of your design ideas before implementing them. Trust us when we say it saves a lot of time and money.
For instance, if you wish to buy a house during this pandemic as the estate rates are considerably lower due to a looming depression. But of course, you don't want to leave the safety and comfort of your home to venture into an open house with other people swarming around. So what do you do?
You take a 3D walkthrough, that's what you do. The estate agents or developers simply upload a virtual tour of the house and you feel like you are walking around from one room to another, checking out the layout and the floor plans, and every detail that matters to you. You can also review it as many times as you want to before you have to decide on the purchase. And the best part is, you can do all of this while sitting comfortably on your couch while enjoying a nice glass of Sauvignon Blanc.
Now, let's say you purchased a house, or you are thinking about redesigning the current one, or maybe you are an interior designer who is designing someone's dream house. Wouldn't it be much easier to have a high-resolution interior walkthrough before you implement the ideas?
You can design the house, or room, or anything you want and literally get a 3D architectural visualization of the space before you buy the expensive carpets or remodel the kitchen. You can create a 3d architectural animation of the entire space and look at 3D exterior designs to get an accurate idea of what the outside of the house would look like.
You can look at the floor plan and see if there is anything you don't really like or would like to change. You can walk around in the space, and so can your clients before you even pick up a paintbrush. All this is a gift of a 3D walkthrough. You can review your designs through high-quality 3D architectural rendering and get a feel of what it would be like when it is finished.
Now, at this point, you are surely wondering, what kind of software can you use to create a 3D walkthrough?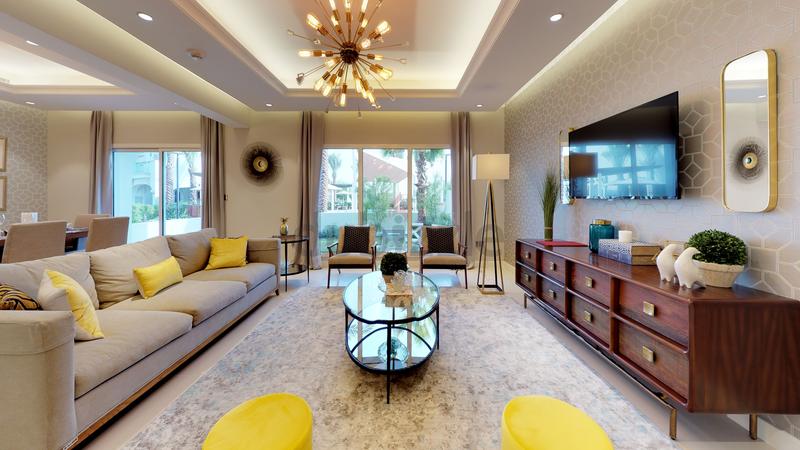 Well, there is a multitude of software packages that offer the benefits to introduce your architectural genius with a 3D walkthrough. BIM software Revit and ArchiCAD are popular choices to create an architectural walkthrough animation. There are also the 3D interior rendering packages provided by Sketchup and 3Ds Max that are increasingly growing in popularity. You can use these software packages for the walkthrough animation services, and then complete the process with Lumion and Twinmotion.
However, we recommend Foyr Neo. It is a one-stop solution that provides end-to-end service in creating fantabulous 3D walkthrough animation services for your interior design and architectural rendering. The high-quality virtual walkthrough provides the best 3D rendering services. Additionally, its cloud-based 3D rendering and architectural visualization marketing tools do not take up space on your system either.
What are the Benefits of a 3D Walkthrough?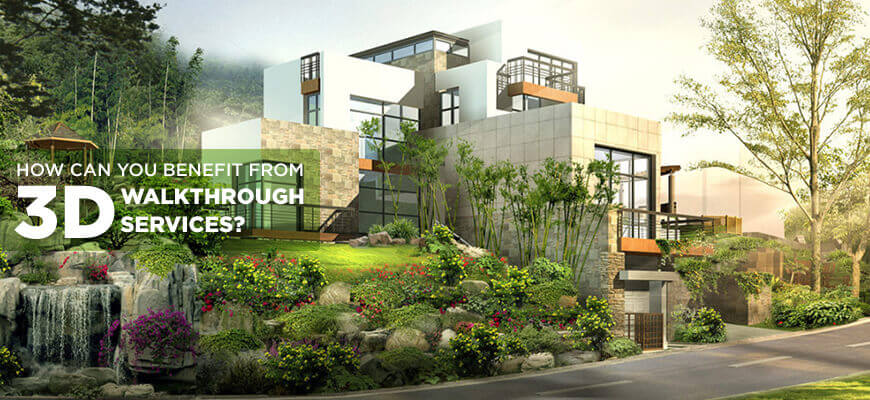 There is a multitude of benefits of using a 3D walkthrough. It is particularly helpful in creating various learning packages for specially-abled individuals to ease their synergy in society. However, today, let us focus on the real estate aspect of this beautiful tool.
1. Designing Exteriors and Landscapes
The 3D walkthrough animation services bridge the much-needed gap between imagination and execution. With this incredible tool, especially the featured Foyr Neo marketing tools, you can create 3D renderings of your design services and portray them in an even more realistic fashion.
For example: when you are creating the beautiful landscape of the town to show city officials, you can create a 3D walkthrough animation so they can see what the entire region would look like. They can view the landscape in its entirety as if they are really there.
2. It Saves Time and Money
Creating architectural and interior designs are subjective to people's penchants. Creating a 3D walkthrough saves time and money for both the interior designer as well as the owner or city administrators. With this all-powerful tool, designers can create 3D architectural visualizations and interior walkthrough for clients.
They can then choose any segments they would like to change, so there is minimum wastage of money and materials. The completion of the projects is much faster as the plans are viewed and approved with 3D architectural rendering thus eliminating any causes for rework.
3. It Provides Realistic Visualization
3D walkthroughs take out the guesswork. When an architect or designer tries to explain their ideas on a 2D platform, the client needs to visualize everything in their mind. However, a 3D walkthrough displays the design ideas with a 3D rendering so clients can see, rather than imagine, what the actual results would be.
4. It Creates Transparency
The 3D walkthrough design tools are ideal for clients and designers to get on the same page. Each one can pitch their ideas and make appropriate changes before actually implementing anything. The 3D walkthrough provides functionalities to zoom and view every part of the floor plan so clients can pick specific pieces of the design that they want to change.
Now that you know what these incredible design tool can do, let us talk about how to create these incredible 3D architectural animations.
Steps to Create a 3D Walkthrough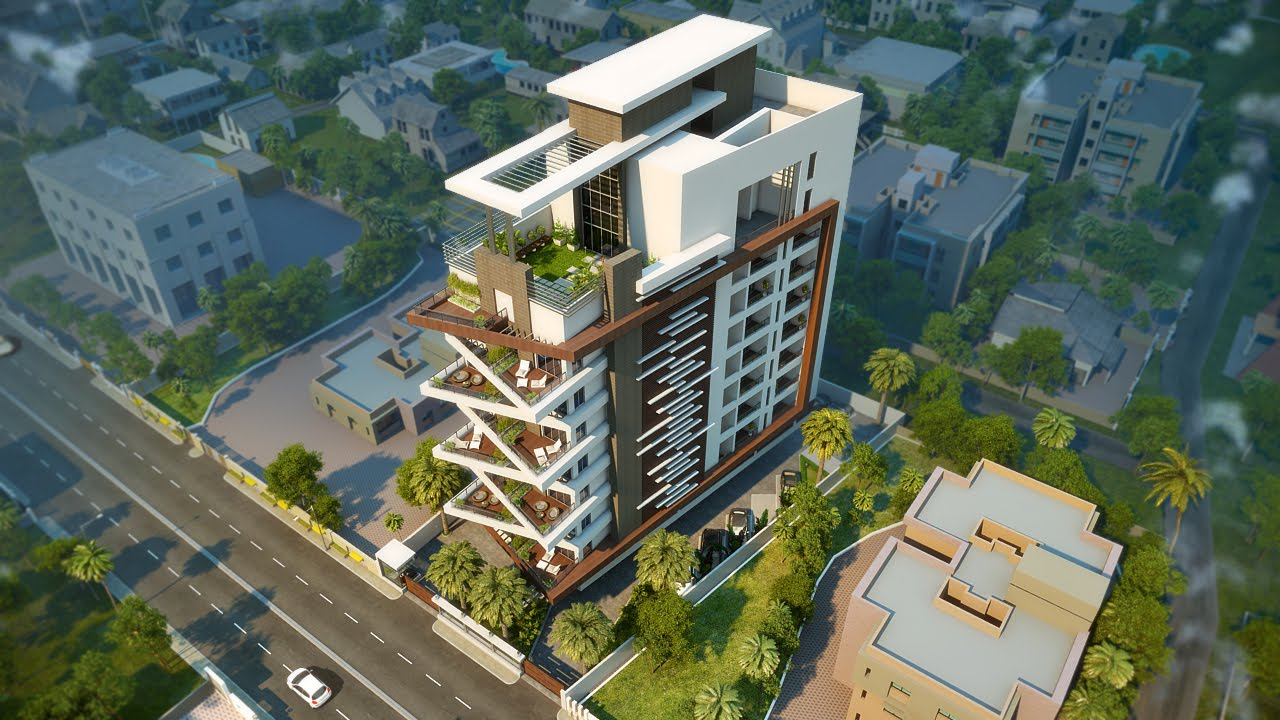 Let us look at the standard set of steps you can take to create fabulous 3D walkthroughs to implement your design plans:
1. Outline The Route
The first and possibly the most important step to take in designing a 3D walkthrough is to define the waypoints. If you're wondering what they are, waypoints are the specific points that you define in the walkthrough, that is clickable to proceed through the architectural visualization. Starting with a 2D drawing, you must define the waypoints at appropriate intervals with possible horizontal and vertical movements. You can start at a given location and follow a well-defined route with waypoints for maximum convenience.
2. Define Camera Settings
This is another extremely important feature of the 3D walkthrough animation. The focal length and frame rate must be clearly defined in order to avoid any blurriness during the walkthrough. Additionally, the time parameter for each frame must also be closely configured. You see, the walkthrough must look smooth and realistic. If the camera configurations are not set correctly, the resulting architectural walkthrough animation will not be of the expected high quality. That is not the kind of walkthrough design you want to share with clients. Precision is key here.
3. Keep Provisions for Vertical Movements
Vertical movements in a 3D architectural walkthrough animation can be quite tricky. For one, it is a necessary implementation when there are higher floors to consider. You must define the height up to which the vertical movement function will be applicable. While designing stairs, you must pay special attention to these features for a high-quality architectural rendering.
This is a very important step for the real estate industry. If you are a developer working on real estate projects, then you should definitely consider integrating your 3D walkthrough animations with your website and uploading them. This is a helpful feature to attract clients who do not want to take the trip, at least till they are absolutely certain, especially during a pandemic. It helps generate genuine leads for your real estate projects.
Potential clients will check the walkthrough animation to determine their level of interest. Those who are looking to flip a property or investments can get a clear idea of the property with a high-resolution, interactive virtual tour. They engage with the realtors due to the transparency created by the 3D walkthrough.
Possible Flaws in 3D Walkthroughs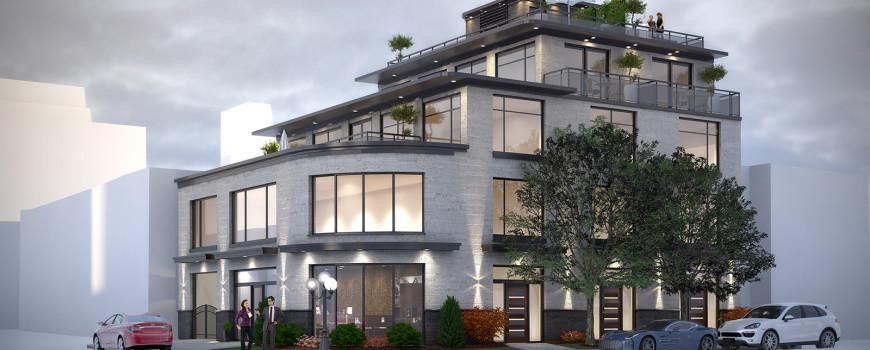 Nothing good in life comes without some possible imperfections. It is possible to create the most outstanding designs with some flaws that you may have overlooked. Here are a few that you can look out for and correct while you implement your 3D architectural visualizations:
The most common problem with most design packages is the limitation of compatibility. Most software may only run on Windows thus creating a real nuisance when you are trying to share your design plans. Foyr Neo being a cloud-based platform bypasses such problems.

Most 3D rendering software takes up space and slows down the systems. Therefore, creating an architectural walkthrough may take longer than usual.
Several design tools pose an expense factor that smaller firms may find inconvenient. Taking on real estate projects can be quite hectic as it is. The expensive software for 3D walkthroughs can be quite stressful. That is why we recommend Foyr Neo as their service is fast and the costs are very nominal, making it an optimal choice for professionals, amateurs, and personal designers.

Problems could arise due to miscommunications between the design team and the constructors. The ideal floor plan may not be completely comprehended thereby creating quite a hassle for the contractors. You can always make sure to communicate your 3D walkthroughs precisely in order to avoid any misunderstanding in design and implementation.
Conclusion
In conclusion, 3D walkthroughs are a helpful set of design services that can assist you in creating remarkable 3D animations of your ideas. Foyr Neo provides a particularly smooth experience for both the client as well as the designer. The clients can discuss and sort out any flaws or dislikes they may have with the designers at an early stage. This creates a hassle-free real-estate project during the implementation. Everyone comes out happy with the whole plan.
Click to rate this post!
[Total:

1

Average:

5

]