For architects and interior designers, a 3D walkthrough is an enormous help. This comes in handy for internal teams as well as for interacting with external clients. It is a popular form of architectural visualization. 3D walkthroughs provide realistic views of the interiors and exteriors of a building. You could try out various scenarios of exteriors, lightings, and materials during walkthroughs. This is possible without actually having to construct those scenarios.
The person experiencing the walkthrough gets the impression of walking through the building. This explains the name walkthrough. Some 3D walkthroughs only provide panning from left to right and up/down. This is beside the ability to zoom in to specific elements of the design.  The zoom feature helps the viewer to have a closer look.
There are other walkthroughs which have the option of showing a perspective view. 3D walkthroughs are an important component of architectural rendering. Let us look at the benefits of a 3D walkthrough in some more detail.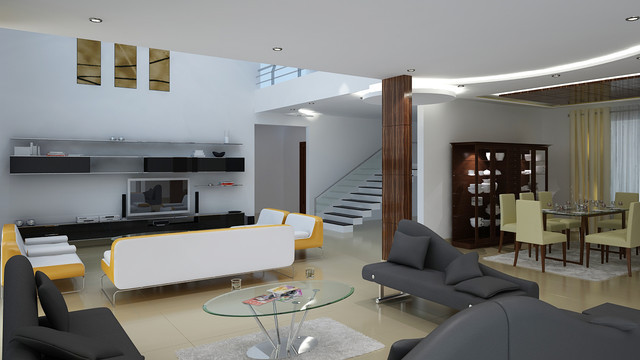 1. Benefits of 3D Walkthrough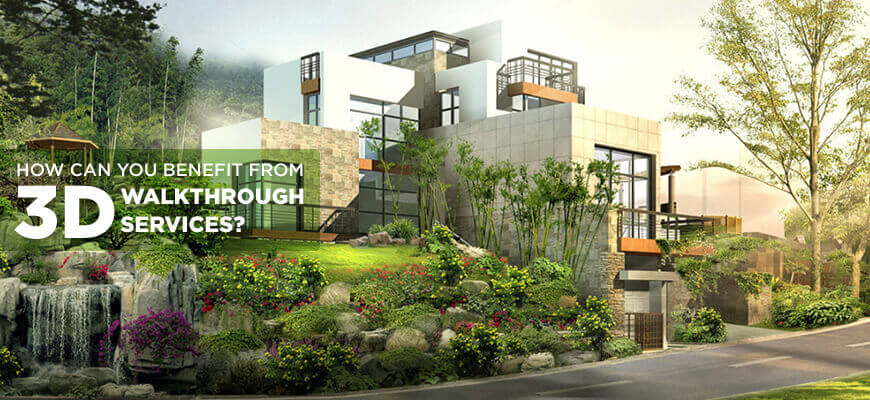 3D walkthroughs have other uses outside the ones we discussed so far. One example is the creation of learning packages for specially-abled people. But in this blog, we will talk about the advantages for real estate:
A two-dimensional drawing usually shows both the plan and elevation. But it could never match the clarity of a 3D walkthrough would provide. For the outdoors, 3D walkthroughs can help city planners and also landscape architecture planners. They can provide much clearer images without actually setting the landscape up.

3D walkthroughs offer a cushion to architects and town planners. They can make changes to the plan when required. This is possible without actually having to break anything down in reality. This improves flexibility and responsiveness.

Technological advances implemented in a construction project can sometimes be difficult to explain. But 3D walkthroughs make them easier to explain. This is much easier than explaining them with the help of a 2D or 3D presentation software.

A real estate developer can use a 3D walkthrough to detect design flaws. These might not be clear during rendering.

A 3D walkthrough can provide a realistic view of the final product to a prospective client. This would enable timely understanding of whether the design elements are as required.
2. Commonly Used Software for Creating 3D Walkthrough
Several software packages can help create effective 3D walkthroughs with latest visualisation. The two most popular are BIM software like Revit and ArchiCAD. 3DsMax and SketchUp have also grown in popularity. Lumion and Twinmotion are usually used to complete the rendering.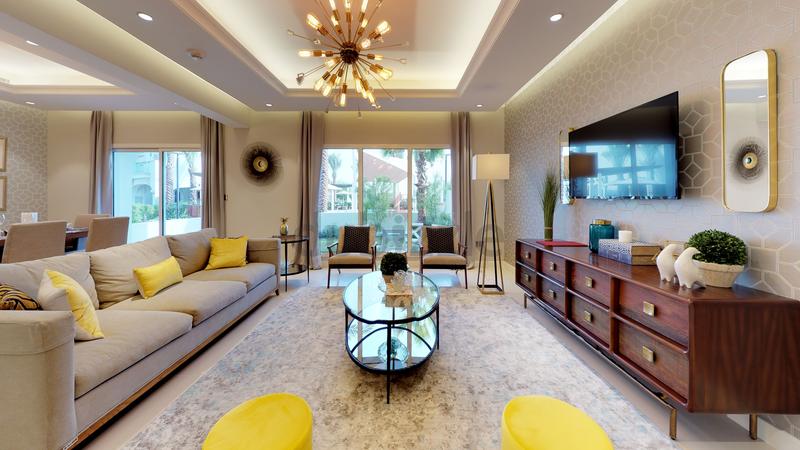 3. Steps Needed to Create 3D Walkthroughs
Every software package would have a different set of steps for walkthrough creation. But all packages have some standard steps that are common. Here is a summary of those basic steps which every package would need:
Outline the route – Every walkthrough has to start with a two-dimensional drawing. On it, you need to pinpoint the locations of the structure that the walkthrough would follow. These specific points of the walkthrough are referred to as waypoints. Most packages can start the creation of a 3D walkthrough as soon as you have provided the waypoints. You would also need to provide the options of horizontal or vertical movements en route. The software you use would either ask you to drag and drop the points which it would fill in. Some others provide the option of drawing the continuous wayline yourself.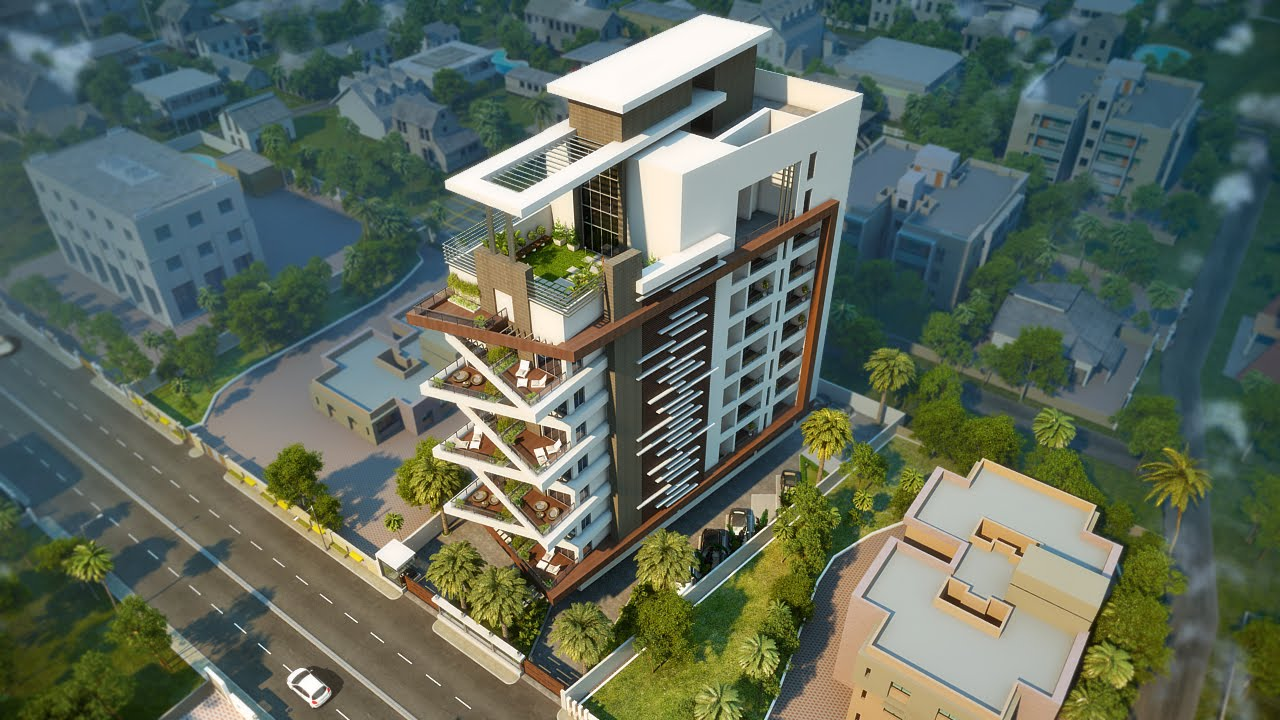 Define Camera Settings – This is the most important step in creating a walkthrough. This will determine how smooth or jerky the walkthrough is. It will also determine the clarity of the walkthrough. The focal length, time configurations and frame rate are some of the variables that need to be set by you.
Keep Provisions for Vertical Movements – The walkthrough needs to cover higher elevations when it needs to move to higher floors. When climbing stairs becomes necessary, the required commands have to be provided. Additionally, you should also specify to what height the vertical movement should happen.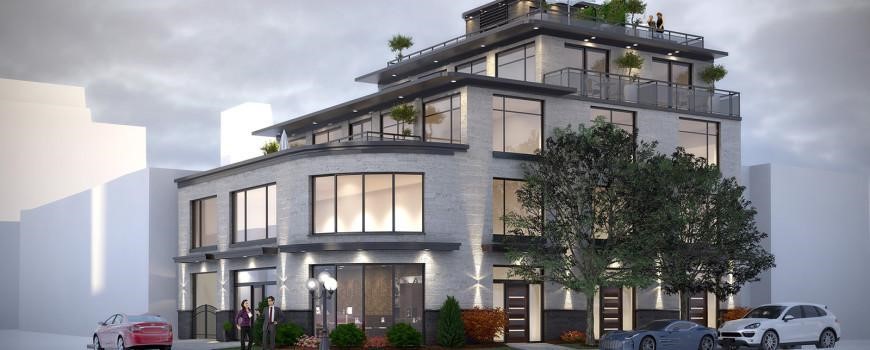 ntegrate and Share – You must integrate your 3D walkthrough to your website to make it accessible for general viewing. You should also share it on your social media profiles. This would increase the reach of your walkthrough. It would generate more enquiries about your walkthrough. That would generate more interest in your project.
4. Possible Flaws in 3D Walkthroughs
3D walkthroughs have several benefits for both developers/architects and prospective clients. But some aspects can become deal breakers if not taken care of or not present in your 3D walkthrough. Here are some of them:
A limited number of viewports can cause more confusion instead of providing better clarity.

Some software packages do not have cross-platform capabilities. For example, they might run only on Windows.

If the software is not robust, then the rendering might take a long time.

Smaller firms might find the costs prohibitive. Where you can also visualize floor plans.

All walkthrough packages do not have cost estimation capabilities.

Sometimes there could be flaws in the actual construction site. This will happen if there is a lack of coordination between the walkthrough team and site team.
A 3D walkthrough provides greater transparency between client and developer. It helps developers iron out flaws at an early stage. The viewer or prospective buyer can get a realistic view much before purchase. That is why 3D walkthroughs have become so popular. A well created 3D walkthrough can be a useful asset for the developer.