Best Laptops and Computer for 3D Modeling and Renering
Are you looking for the best workstation or laptop for 3D modeling and rendering? The 2023 Guide to Choosing the Best Computer for 3D Modeling and Rendering.
You likely want to go ahead and buy the newest laptop. But not any computer could handle 3D tasks since 3D modeling and rendering are some of the most intensive tasks for your computer.
Before buying a workstation or a laptop, you must understand that 3D modeling and rendering use computers differently. Having the best and latest 3D software won't cut it if you don't have the right hardware to run it.
To learn which computer works best for you, you need to understand the difference between each task. That will help you pick the best computer, improve the quality of your 3D work, and get you the most bang for your buck!
Read also – 15 Work From Home Essentials for Home Office Setup
What is 3D Modeling?
Modeling is the base level in any successful 3D design. It's mainly used for drawing 3D shapes and converting them into models that could be used to showcase graphics or represent a certain object.
It's used in architecture, real estate, home decor, and many other industries to provide a prototype that would present ideas and bring them to life. A designer will use software to create a 3D Model for showcasing designs effectively.
See also – 21 Best 3D Modeling Software
What is 3D Rendering?
Rendering takes the data from 3D modeling and further tweaks it and processes it with advanced 3D Rendering software.
3D rendering is mostly useful to add specifications and detailed design enhancement, creating a smooth presentation since a model can have different color varieties and finishing options.
To process the rendering, you need a strong computer with enough processing data to models quickly; otherwise, rendering will take ages!
Difference Between CPU and GPU Rendering
There are currently two main methods of Rendering in 3D Softwares:
CPU Rendering
CPU Rendering utilizes the Processor.
It requires using all of the CPU cores 100% of the time during rendering.
CPU rendering is very slow compared to what is possible with GPU rendering.
Opt for a CPU with as many cores as possible if you need a PC for rendering. As opposed to modeling, processing can be done on a single CPU core.
Keep in mind that the more cores the CPU has, the more power the PC consumes and the more heat it produces, which could affect the PC's efficiency.
GPU Rendering
GPU rendering utilizes the Graphics Card.
GPU gained recent popularity in the 3D world because of the detailed 3D images and good results.
GPU render engines are much faster in many cases.
Factoring in the GPU when budgeting makes a lot of sense.
GPU takes some stress off the CPU and allows your computer to run smoothly.
Read also – 15 Best Free Interior Design Software and Tools
What are the Main Components for a 3D Modeling and Rendering Computer?
Computer Case
GPU
Processor or CPU
RAM / Memory
Graphics Card
Power Supply Unit ( PSU)
Storage Device: SSD, NVE, HDD
Monitor
Cooling
OS
Input Devices: Mouse Keyboard, Tablet, etc.
Approximate Budget Ranges:
When choosing a computer for 3D rendering, you need to invest in making sure your PC handles the meticulous process of 3D modeling and rendering.
If you wonder how much it will cost you to have a graphic build, here is an approximate estimate of how much it will cost.
Best Cost-Effective PC Build for 3D Modeling and Rendering ($650-1000)
An affordable build will utilize:
AMD's budget processors
An inexpensive case
16 DDR4 RAM
Mid-tier graphics card
Decent SSD storage
Operating system: Windows 10
Mid-Range PC Build for 3D Modeling and Rendering ($1100-1500)
At this level, you get:
AMD 6-core CPU
Higher-quality case
A better GPU
Larger SSD storage
Efficient power supply
Quieter cooling unit
Operating system: Windows 10
High-end PC Rendering Build ($1800-2500)
If you're doing 3D design work professionally and want exceptional performance, this is an excellent build for you:
AMD Ryzen 5 CPU
Efficient and quiet CPU cooler
Graphics card made for rendering
1TB of extremely fast SSD storage
High-quality power supply.
Operating system: Windows 10
The BEST Rendering PC Build ($7400)
If cash isn't an issue and you want the best tools available, this is for you:
AMD Threadripper 3970X – 32 cores and 64 threads.
Two monstrous RTX 3090 cards
64GB of RAM
1TB fastest SSD storage available
Extremely stable power supply
Quiet and sleek, with enormous computational capability
Operating system: Windows 10
Read also – 9 Different Types of 3D Modeling
Form Factor: High - End Gaming Laptop or Workstation?
If you work with 3D modeling and rendering software, you need a computer with a robust CPU to handle these demanding tasks.
What is the Best PC for 3D Modeling and Rendering? Is it better to get a laptop or a workstation?
Laptop
Laptops have improved a lot recently, releasing some powerful models.
Pros:
Portability: allowing you to work anywhere, meet with clients or become a digital nomad.
Lightweight: Compact and portable.
Cons:
Not so affordable: to get the specs necessary for 3D rendering, you'll have to spend a lot on a laptop.
Overheating: laptops often don't have a built-in cooling system, so it's susceptible to overheating.
Workstations
Often work out for advanced tasks as demanding as 3D modeling and rendering.
Pros:
Versatility: you can create a self-build computer that meets your needs.
Powerful: These builds are designed to provide the most power for 3D rendering.
Cooling: cooling units prevent overheating issues.
More storage space: with the option to add extra storage if necessary
Cheaper: customized desktops can be economical, faster, and more powerful.
Cons:
Portability: workstations are not portable like laptops
High power usage: uses more power than other devices.
Size: they tend to be bulky in size.
Read also – 15 Best 3D Rendering Software Alternatives
5 Best Laptops for 3D Modeling and Rendering:
There are some excellent models with superior performance if you want a top-range laptop for 3D modeling and rendering.
1. Asus ZenBook Pro Duo
Premium workstation laptop for all your rendering and modeling needs
Super-fast, robust, and will help in producing outstanding animations.
4K UHD screen makes gorgeous visuals.
One of the most expensive laptops but a wise investment in your business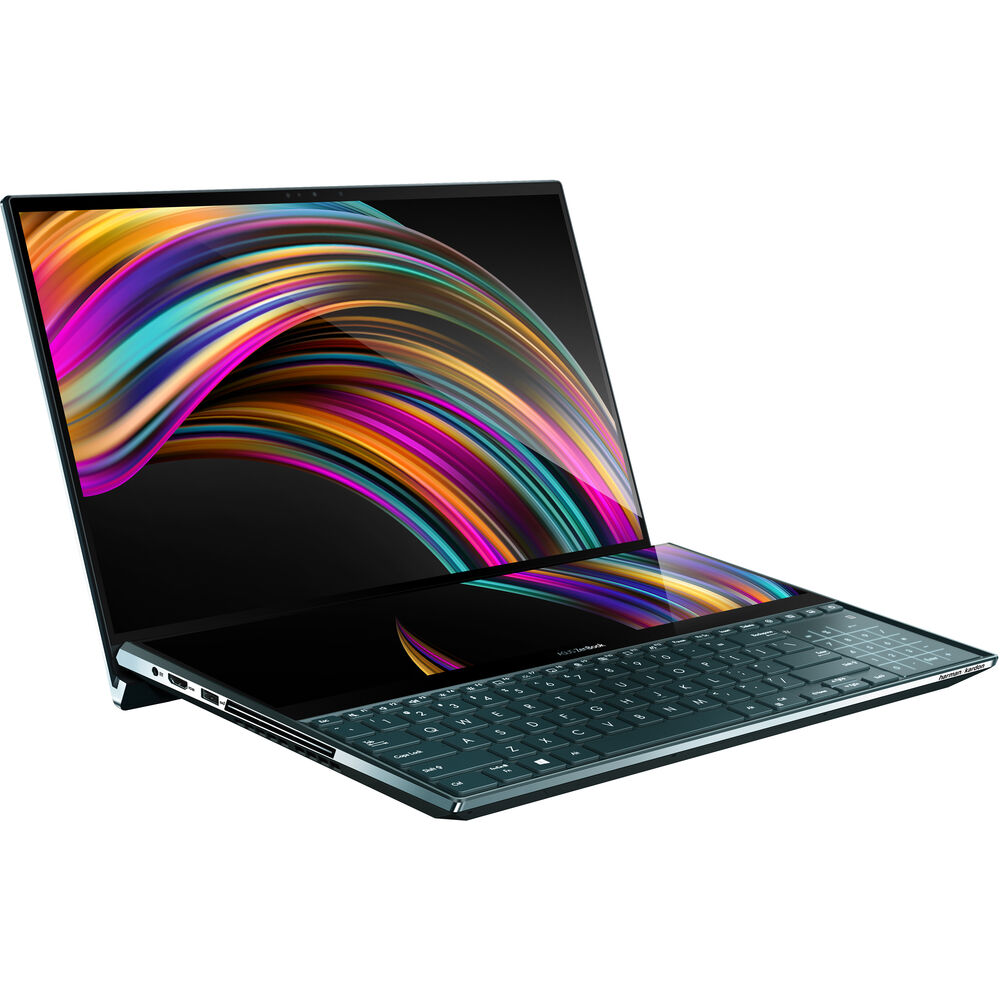 Image Credit: bhphotovideo.com
Specs:
CPU: 2.4 GHz (clock speed up to 5.0GHz) Intel Core i9 9980HK
GPU: 6GB NVIDIA GeForce RTX 2060
RAM: 32GB
Storage: 1TB SSD
Display: 15.6 inch 4K (3840 x 2160)
Link to Buy Asus ZenBook Pro Duo
2. MSI GL65 Leopard
A gaming laptop that is also a powerful 3D modeling laptop
The powerful GPU handles intensive rendering
Great cooler ensures it won't overheat
An affordable option
Bulky and heavy, weighing almost 5 lbs — best suited as an office laptop.
Short battery life with a maximum of 4 hours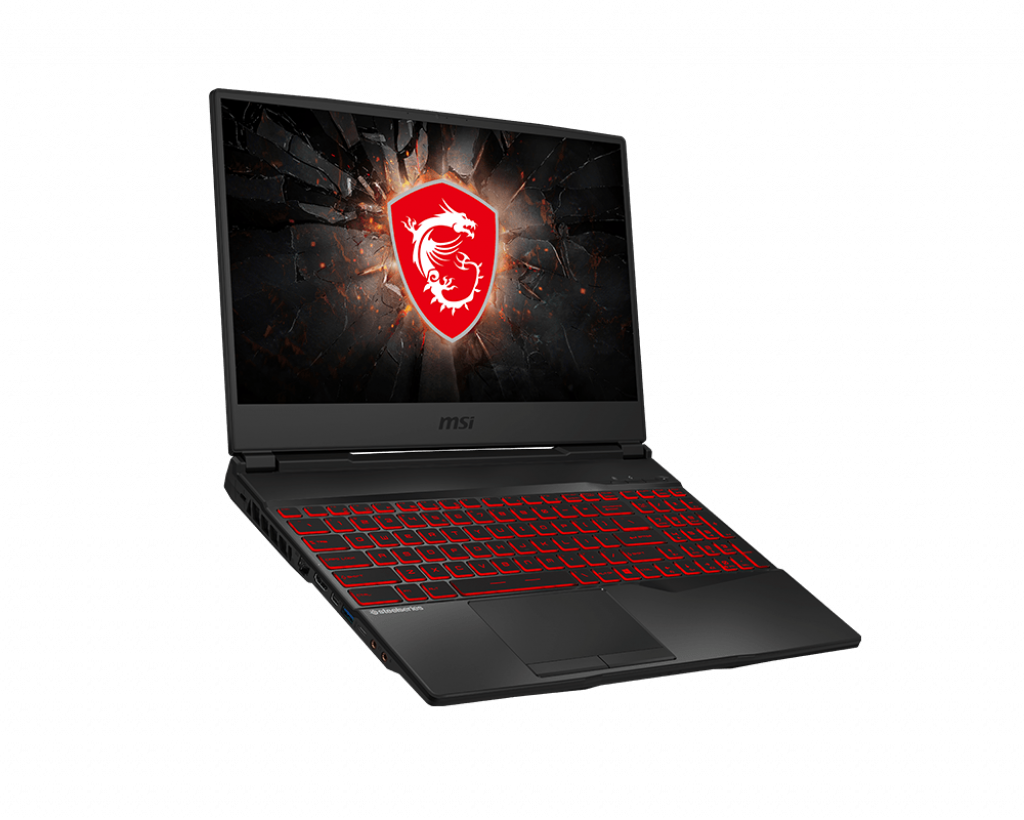 Image Credit: msi.com
Specs:
CPU: 2.6GHZ Intel Core i7 10750H
GPU:8GB NVIDIA RTX 2070
RAM: 16GB
Storage: 512GB SSD
Display: 15.6-inch FHD (1920 x 1080)
Link to Buy MSI GL65 Leopard
3. ASUS ROG Strix
A gaming laptop that is also great for 3D designers.
The larger screen allows you to see all the details in your design.
Renders animations quickly
Smart cooling prevents overheating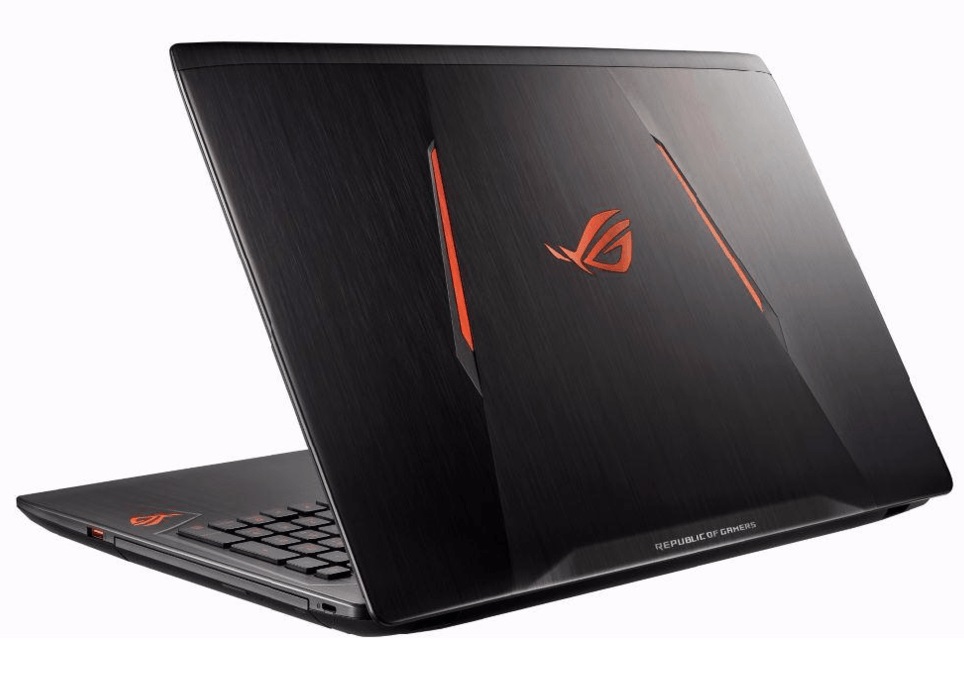 Image Credit: notebookcheck.net
Specs:
CPU: 8th Gen Intel Core i7
GPU: NVIDIA GeForce GTX 10
RAM: 32GB
Storage: 512GB SSD
Display: 17.3-inch (1920 x 1080)
Link to see full specification of ASUS ROG Strix
4. Acer (Acer Helios 500 PH517)
Top-end performance laptop with impressive specs
Massive and beautiful display
Excellent cooling system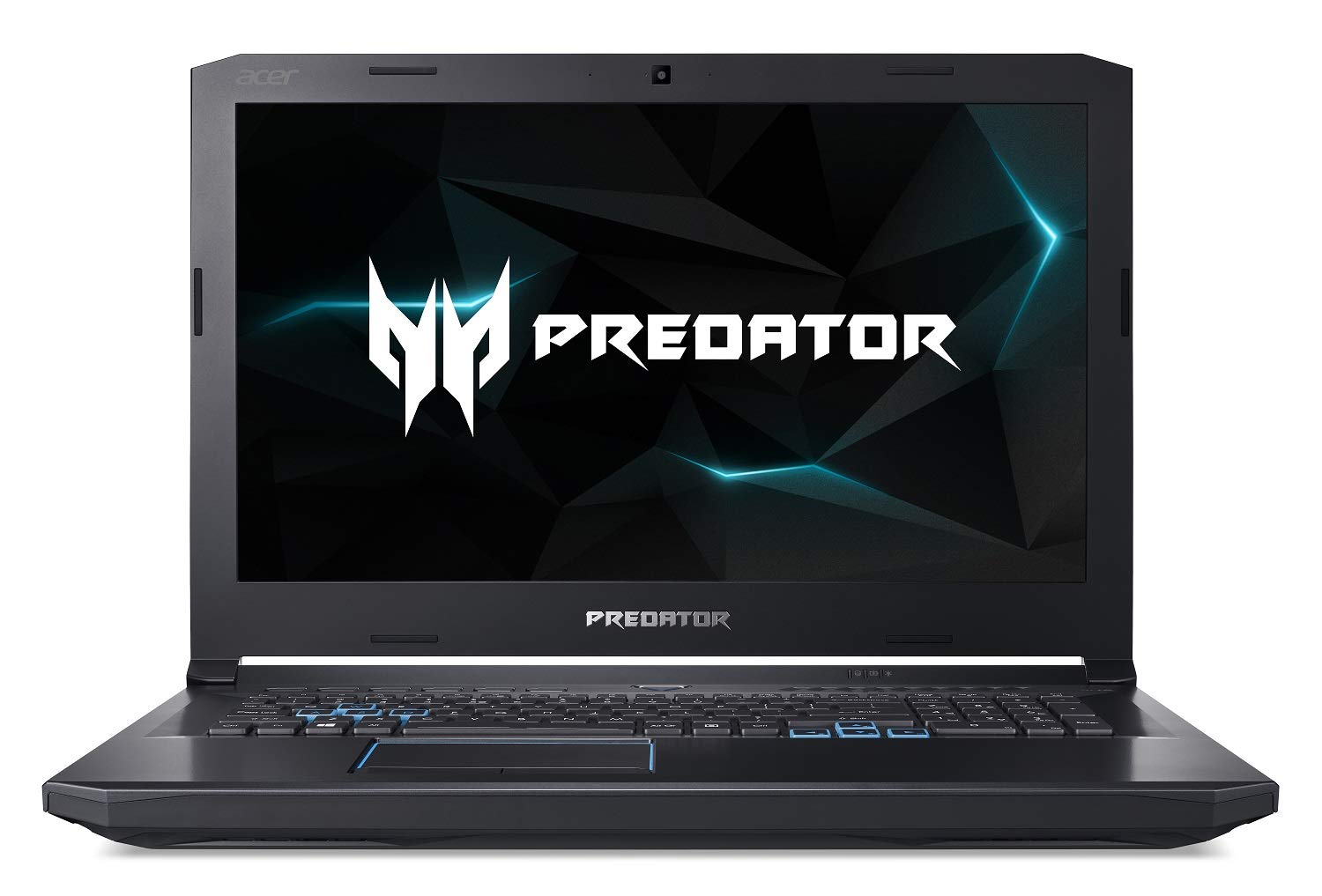 Image Credit: Amazon.in
Specs:
CPU: i7-8950HK (6 cores)
GPU: GTX 1070 with 8GB of video memory
RAM: 32GB RAM
Storage: 512G NVMe SSD
Display: 17.3-inch FullHD 144 Hz
Link to see full specification of Acer (Acer Helios 500 PH517)
5. Gigabyte (Ultra-Thin Gigabyte Aero 15X V8-BK4)
Another great laptop
Higher-end graphics card–best laptop for Maya.
Ultra-thin and lightweight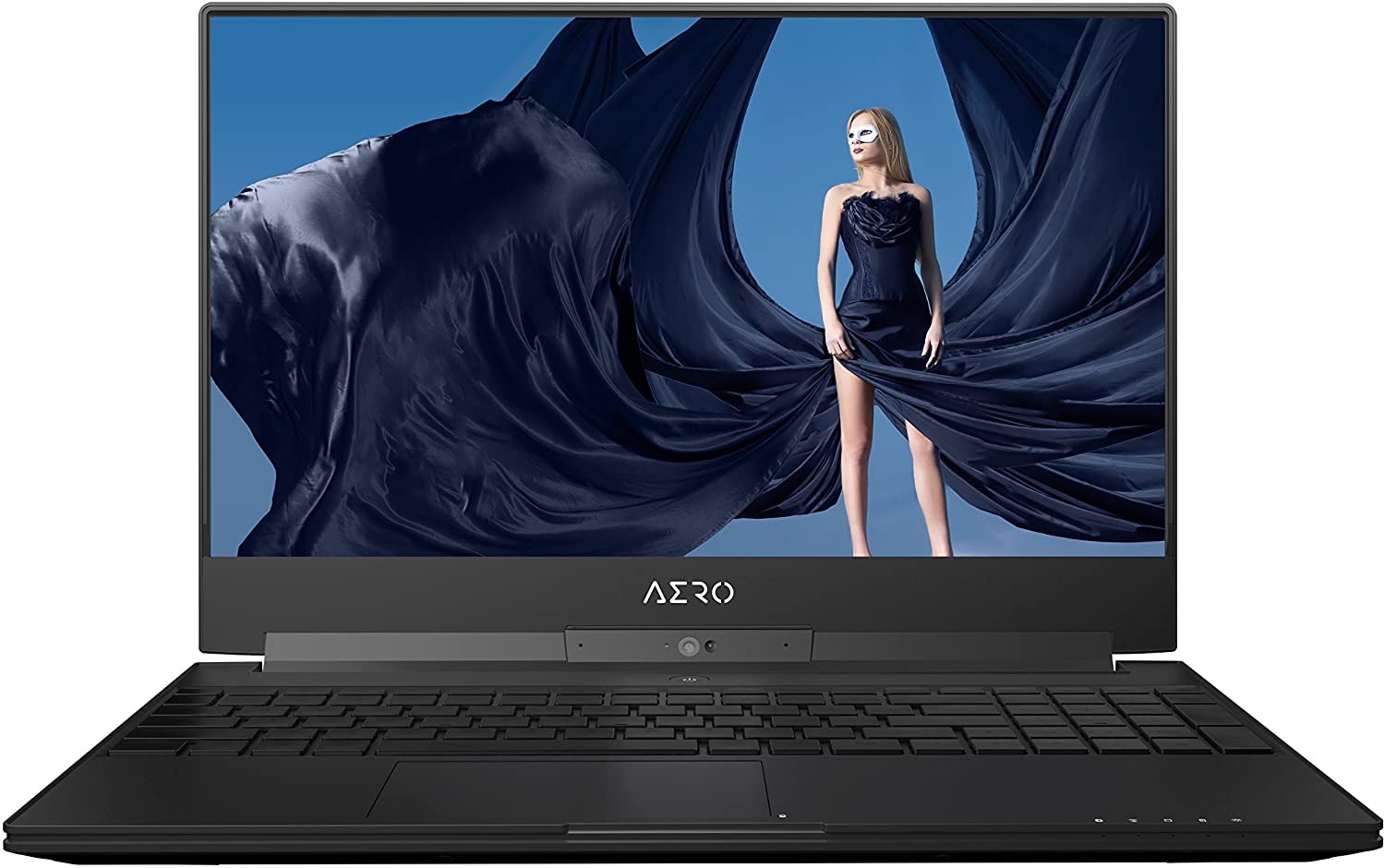 Image Credit: Amazon.com
Specs:
CPU: i7-8750H
GPU: GeForce GTX 1070 with 8 GB
RAM: 16GB RAM
SSD: 512GB PCIE SSD
Display: 15.6-inch FullHD IPS Screen
Link to see full specification of Gigabyte (Ultra-Thin Gigabyte Aero 15X V8-BK4)
Best Components for a 3D Modeling and Rendering Workstation
a) Best CPU
A faster CPU will always mean better performance, but it's not everything.
When picking a CPU in your build, keep the following in mind:
Many cores are better for 3D modeling and rendering
You'll want a CPU that is clocked as high as possible
it should be compatible with motherboard, RAM, and CPU cooler
The best CPU choices are Intel i9 10900K ($398.21) or AMD Ryzen 9 5950X ($724.99)
b) Best GPU
GPU Rendering is likely to overtake CPU Rendering in the near future.
NVIDIA GPUs are the best choice. They will give you excellent rendering speed, as they tend to perform better in different workloads, and it doesn't cause conflict or compatibility concerns.
The best GPU for 3D Modeling and Rendering is NVIDIA RTX 2080 ($1,999)
c) Best Cooling Unit
There are tons of choices when it comes to cooling units, but the best cooling unit is:
Cooler Master MasterLiquid ML120R RGB ($109.99)
The best compact liquid cooler system
Specs:
Compatible with Intel LGA 775 – LGA 2066; AMD AM2 – AM4, FM1 – FM2+, FM2.
Rotation frequency: Up to 2000 RPM
Noise volume: 30 decibels
Dimensions (LxWxH): 6.2 x 4.7 x 1.1 inches
Luminous RGB lighting – Color can be personalized
Premium design
features an oxidation free pump and an efficient radiator
Easily installed
d) Best PSU
A PSU (Power Supply unit) should support a sufficient wattage for your build. Typically, you'll need 400-500 Watt for a regular build, with an additional 250W for every GPU.
The best PSU: Corsair RM550x ($129.79)
Up to 550 Watts
Cooling: 135mm Rifle Bearing Fan (NR135L)
Warranty: 10 years
Full power at 48°C
highly efficient
Silent even under load
Fully modular
High-quality components
d) Best Storage
Computers for graphic design, 3D modeling, or rendering don't need a ton of storage. But if you want to store high-resolution and high frame rate data, then an HDD would be a great addition to your workstation.
SSD storage is one of the main components of a 3D design workstation. It makes everything faster, increases productivity and performance.
The best Storage: Samsung 980 Pro ($321.04)
Capacity: 250GB, 500GB, 1TB, 2TB
Warranty: 5 Years
The most responsive SSD
Comes with all the features you could expect from a high-end SSD hard drive
f) Best RAM
Modern systems all use DDR4 RAM.
While 3D design programs tend to need a lot of memory, we recommend having at least 16GB to 32 GB of RAM for a professional 3D design. The more RAM you have, the smoother your computer will run. Especially if you're running heavy programs or several apps at once, you'll need all the RAM you can get.
Best RAM: Corsair Vengeance RGB PRO 32GB (2x16GB) DDR4 ($672.58)
g) Best Graphics Card
Unlike other graphic work, for rendering, you need a strong graphics card to speed things up since GPU rendering is much faster – up to 10x as fast.
When picking a graphics card, opt for NVIDIA CUDA graphics card. Between the two most developed GPU rendering available, CUDA (which is available with NVIDIA cards) provides better performance than OpenCL, which could be compatible with any graphics card but not as good as CUDA.
Best Graphics Card: PNY NVIDIA Quadro RTX 4000 ($1,399.99)
The premium graphics card tends to be on the higher end of the price spectrum, but it offers great value for your buck.
8GB of VRAM to store files that are needed quickly
2304 CUDA cores for fast speed rendering
GPU clocks at 1005MHZ core speed and up to 1545MHZ with heavy processing.
Optimized for CAD applications such as AutoCAD
Low power consumption
h) Best Monitor
When it comes to 3D modeling and rendering, a monitor with an IPS panel (instead of a TN panel) is what you're looking for. IPS panels have better visuals, better color, and better contrast.
You'll also need a non-glare monitor if you're going to stare at your screen for long. and a minimum of Full HD 1920 x 1080.
Most designers use a multi-monitor setup, which gives them a large area to work with.
Best Monitor: Dell 27 4K UHD Monitor ($500.00)
Anti-glare
27" lifestyle-inspired 4K UHD monitor
Panel Type: IPS
Resolution: 4K 3840 x 2160 – 60 Hz
i) Best Mouse and Keyboard
Best Mouse: Logitech MX Master 2S Wireless Mouse ($79.00)
Ergonomic design ensures a comfortable hand and wrist.
The fast scroll wheel allows for quicker and simpler navigation.
Controls up to 3 computers at the same time while moving content between connected devices.
Rechargeable. It can last for months fully charged. While 3 minutes of charging can last the mouse an entire day, allowing for convenient usage.
Best keyboard: Arteck Wireless Keyboard ($27.99)
Professional wireless keyboard for 3D modeling
Lightweight
Ergonomic design
Convenient, quiet, and comfortable typing
Rechargeable battery that works up to six months on a single charge
Slim and compact number pad
Media controls
Read also – How 3D Rendering Can Increase Profits in Your Interior Design Business?
Conclusion
There are many computers for you to choose from for a great 3D experience. However, buying the best PC is expensive, but higher specifications ensure smoother work when dealing with intensive software like Autodesk.
For creatives who need to run graphics software on a small laptop, Foyr Neo came to your rescue!
Foyr Neo is online interior design software that can convert ideas to beautiful designs within minutes, utilizing AI technology. You can design 2D plans, create 3S models, bring your ideas to life and get 4K photorealistic renders in minutes – all online.
All you need is a minimum of 8GB RAM, Core i5 or higher, integrated GPU or basic Graphics card, and high-speed internet.
It's fast, easy to use, creates quality renders and realistic images, and most of all affordable. Sign up our 14-day free trial to create 3D modeling and renderings.