Home » Design Software & Tools » 10 Best Free Furniture Design Software of 2023
Furniture Design Software
When we talk about interior design, we discuss the floor plan of the room, color patterns to implement, lighting to brighten up the overall space, etc. However, there is one important form of interior design that most interior designers tend to miss. And that is Furniture design.
Of course, if your client has a small budget, then purchasing their woodwork from IKEA or locally distributed markets could be a viable option. However, if you really wish to impress potential clients with your interior design ideas, then get in touch with some furniture designers to create intricate design plans with the utmost functionality.
Whether the woodworkers design the bed in the bedroom or the tables and chairs around the living room, their woodworks must compliment your design plans. Therefore it is best to create custom design plans with the help of user-friendly furniture design software. Each design can be crucially personalized to blend in with your design plans and appeal to the client.
Read also – Best Floor Plan Creator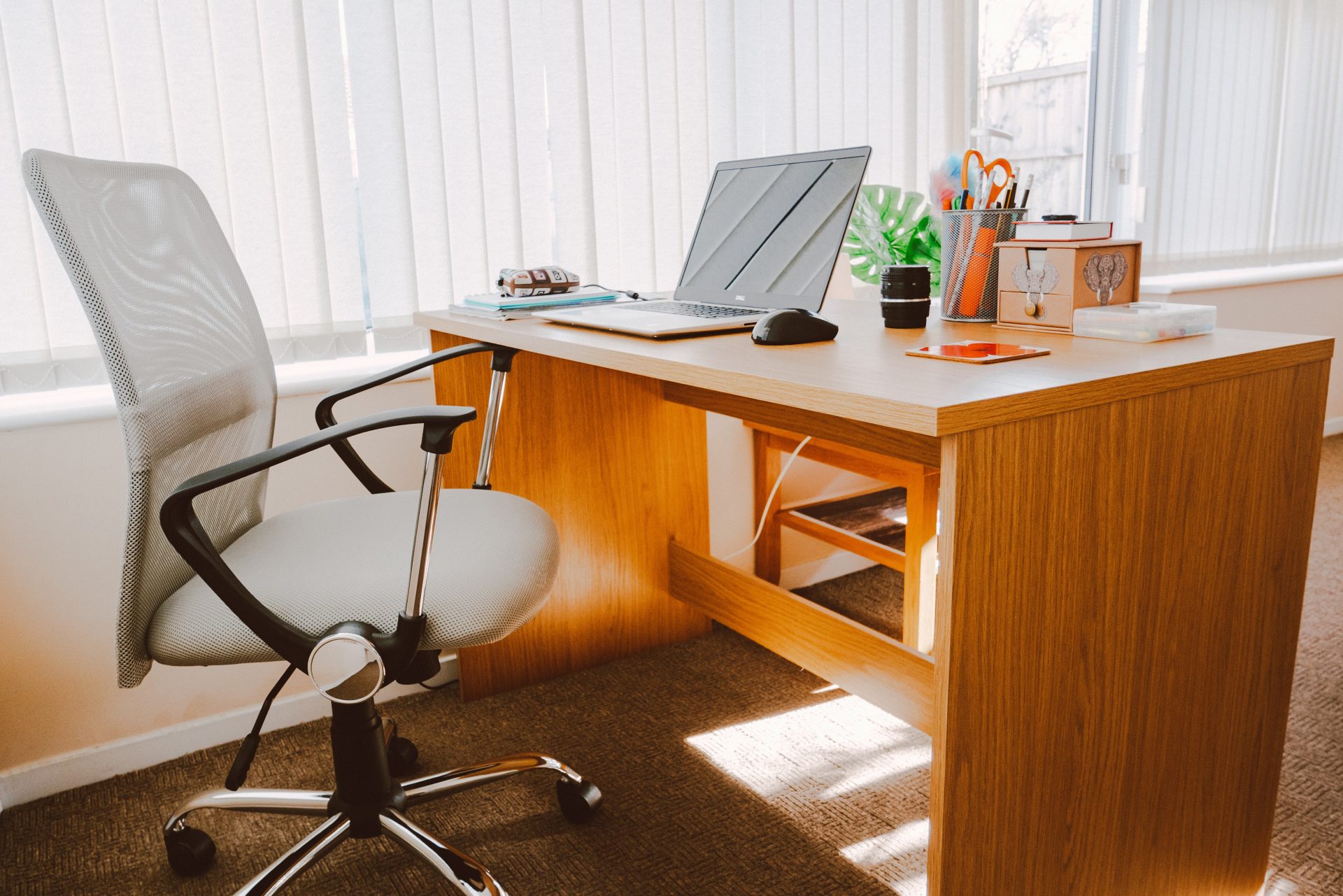 Image Credits: Pexels.com
There are several programs available in the market that claim to be the best furniture design software. However, in order to create execute the design process accurately, you can't just use 2D drawing. You need to implement the designs in the floor plan. Therefore a photorealistic 3D furniture design is required. Not only will it help you visualize the structure itself, but you can also implement it in 3D models for an accurate idea of the aesthetics and functionality.
So how do you choose the best furniture design software that caters to your specific needs?
Well, we are here to help you with just that. We have curated a list of furniture design software that you can use to determine the design process, use different materials, and implement a poly board. You can use these software programs to share your ideas with clients in different file formats. You can also use these paid or free furniture design software to consult with professional furniture designers about prototyping your design plans with 3D modeling.
Without further ado, let's get to it, shall we?
Basic Concepts of Furniture Design
Before we move forward to helping you choose the ideal furniture design software for your needs, let us first understand a few basic concepts in the design process of woodworks and furniture.
The devil is in the detailing. Therefore, when choosing a furniture design, try to focus on what kind of craftsmanship excite you. Ask yourself if you like simple designs or intricate woodwork. Choose the style as modern, contemporary, classic, rustic, etc. It will help you select the different materials for appropriate furniture design.
Make sure to select a focal point for your furniture design. Don't mix and match too many styles, fabrics, or patterns. Stick to a theme and implement a clear vision for your design idea. The furniture design software will provide you with options, but it is up to you to select the appropriate ones.
Read also – Basic Concept of Interior Design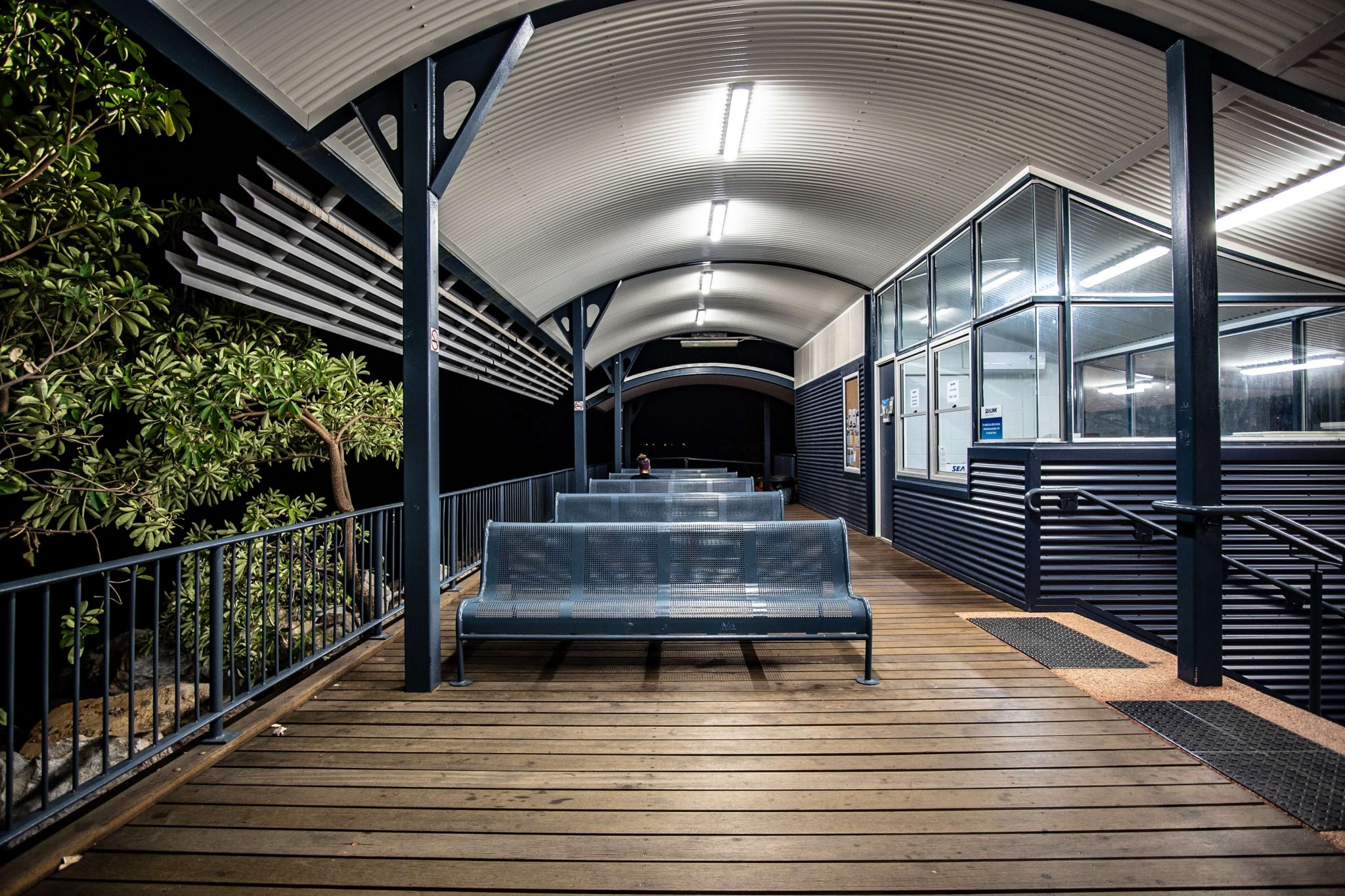 Image Credits: Unsplash.com
When building a furniture design, even in 3D modeling, focus on the purpose of the piece. Determine where it will go, whether it is the bedroom, kitchen, living room, dining room, bathroom, guest room, and wherever else. It will help you concentrate the design process on a theme and provide a clear vision of what the end product should look like.
Improve the aesthetic value of your furniture design with some patterns and boldness. Even if you choose a sleek modern look, you can always add a little detailing to make the furniture look more enticing. The design software you choose must allow you to explore various design ideas with different materials, colors, designs, etc.
Read also – 15 Best 3D Rendering Software for Alternatives
Choosing the Best Furniture Design Software
Before you proceed to choose the best furniture design software for your specific needs as an interior designer, you need to contemplate your expertise on the matter. The process of designing furniture can be very exciting and stimulating.
However, a basic knowledge of woodworking, different materials that can be used, and design programs can be very helpful. Most of these design software programs feature tutorials that can teach you how to use these on Windows, Mac, iPhones, or Android devices.
The learning curve is determinately easy as most of the furniture design software is user-friendly with multiple templates to simplify your work. Not only can you experiment with different materials and forms of the woodwork but can also get an idea about the pricing of your 3D furniture design.
Therefore, you must evaluate your needs before choosing your design software. Here's how you can do that:
Identify your exact requirement of the type, style, and pattern of furniture.
Determine your budget for the software. Some software offers a free trial while some need you to pay right away. Some are even free furniture design software. Choose the one that suits your needs as well as offers the necessary templates and software tools for your design process.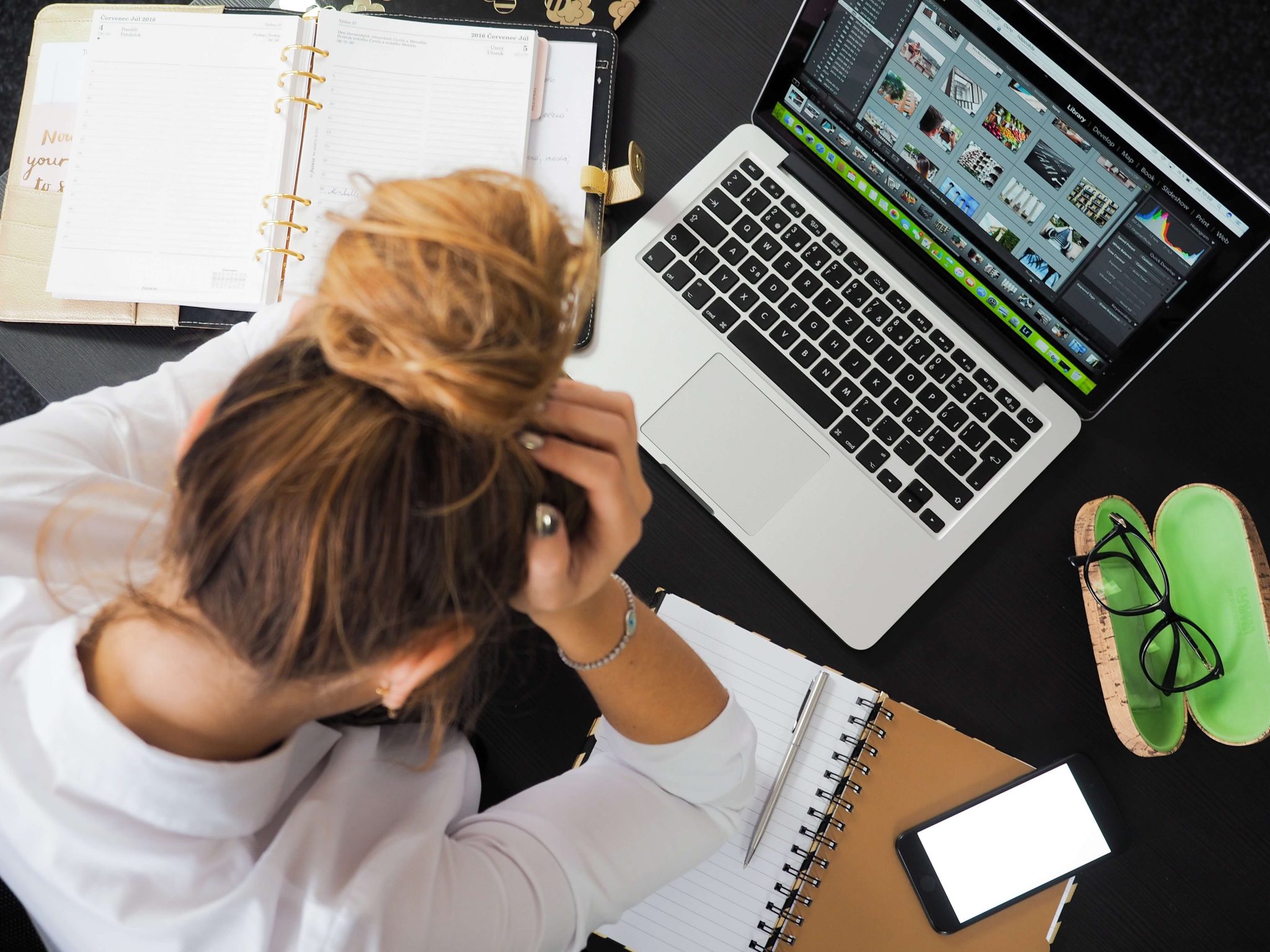 Image Credits: Pexels.com
Next, you must look at pricing for training the employees, software upgrades, maintenance, etc. If you can allot a budget for training and upgrades then it's a viable choice. However, it is preferable to choose a design software that is user-friendly, easy to learn, and allows sharing of different file formats easily.
Your Operating system plays a massive role in how the design software will run on your devices. Therefore check the compatibility of the software with windows, mac, apple, and android.
Now that you know what to expect from your furniture design software, let us take a look at some of them.
Best Furniture Design Software for All:
Our first and foremost choice is Foyr Neo. Whether you are an interior designer or a professional furniture designer, Foyr Neo is certainly the best design software available in the market.
The versatile software programs are great for designing homes as well as serves a veritable function as furniture design software. Foyr Neo offers multiple unique modeling tools and services.
They have a wide range of templates that you can use for all your design needs.
Foyr neo offers cloud-based services, which means you can use this multipurpose, adaptable software without having to clog up space in your phone or your computer. They have a very simple interface that is easy to learn and adapt to, within a limited time. If you are in doubt, you can always refer to their array of tutorials to help interior designers and furniture designers learn how to get the most out of the design software.
With Foyr Neo, designing furniture has never been easier.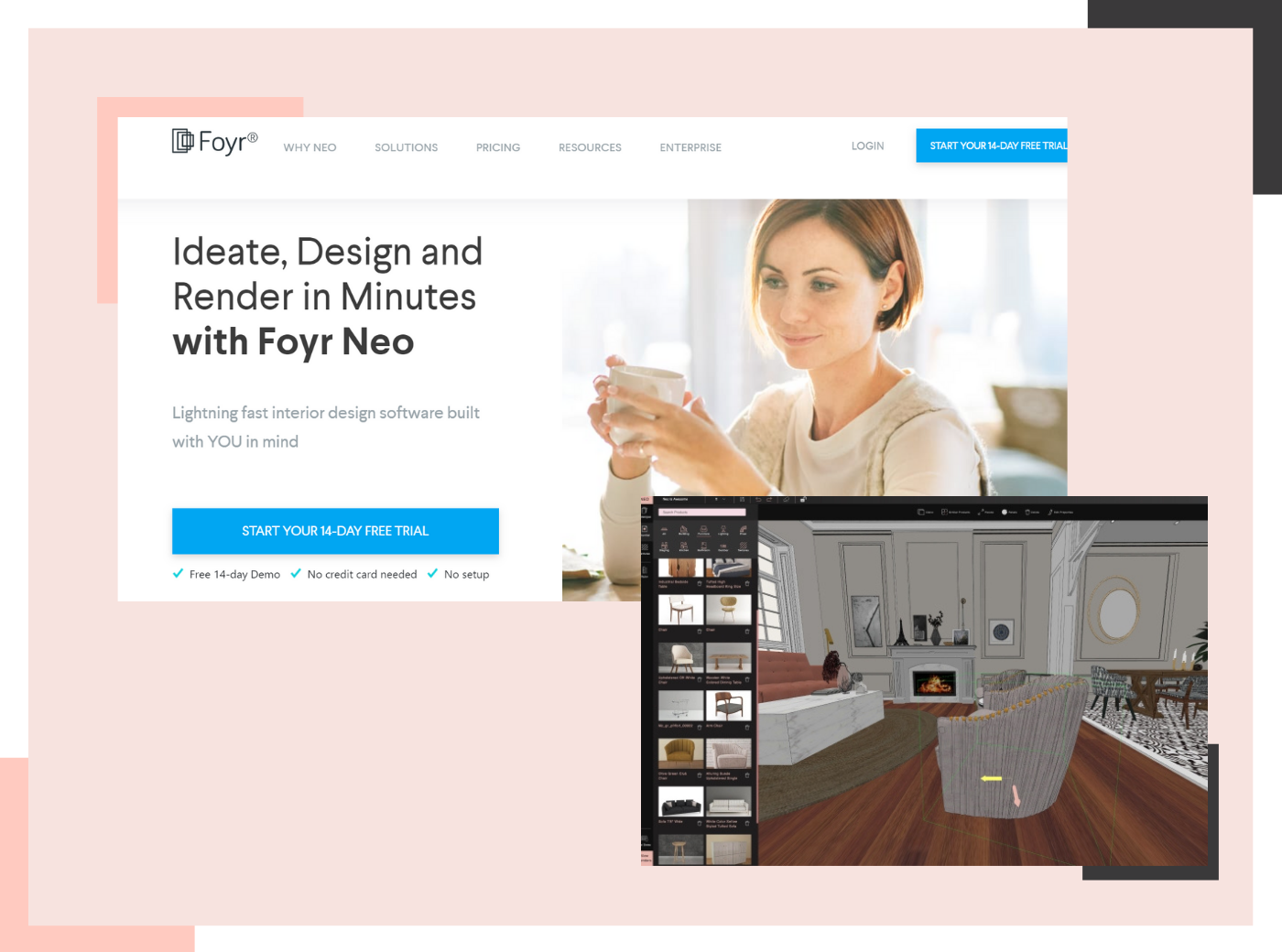 Read also – Best Home Design Software
This is another furniture design software that helps you create unique CAD software models using different materials and templates. SolidWorks accommodates the prototyping of furniture and fixtures for all home furnishing needs. Be it to design something for your living room, home office, corporate office, or wherever else, you can bring your design ideas to life with 3D modeling and run simulations.
CAD Pro is new-age design software that allows you to create and share your design ideas easily and instantly. This furniture design software offers various templates along with a facility to scan and upload customized ones. Not only can you decorate the preset furniture designs, but you can upload a hand-drawn one and continue your design process digitally.
Aside from this, CAD Pro also allows you to share your designs via email. That means you can convert your furniture designs to different file formats and share them with clients or furniture designers instantly.
Read also – Best Kitchen Design Software
This furniture design software is a good addition for professional furniture designers for games and other such online forums as it offers an immense range to choose colors, grains, and patterns. Since this software mostly aids in online design processes, you can easily share the workflow and furniture designs in a PDF format with Adobe 3D. The Sketchlist 3D design software is more suited for designing game rooms but furniture designers can also utilize the software tools to generate photorealistic 3D models for home furniture as well.
PRO100 is more of a software for professional furniture designers only. The software tools offered in the design programs allow for very intricate detailing. You can add all manners of furnishing accessories such as drawers, shelves, handles, fittings, etc. as per your needs.
You can also upload your furniture designs to Virtual Reality facilitators, websites, mobile phones, and wherever else you want and view them more prominently.
However, if you are a homeowner or amateur designer, we do not recommend this design software as it may confuse and demotivate you.
If you want to create a 2D drawing or some 3D models of your furniture design, then Sketchup could be more your style. It is a versatile software that allows users to design landscapes, interiors, as well as 3D furniture.
Sketchup is fairly easy to use for beginners and professional furniture designers. You can use the design tools to create photorealistic designs of your ideas of the woodwork and share them with clients and furniture designers. You can also convert all your designs into a presentation board to add a professional flair to your ideas.
Read also – 10 SketchUp Alternatives for Designers
As the name suggests, the X-Lite is design software for professional furniture designers. The design tools available on the software programs can pose a bit of a challenge as there is a steep learning curve associated with the process. However, it makes it worthwhile when you can position the angles of the camera for a 360-degree view of your design ideas.
If you have experience and knowledge of the design process and a will for woodworking, then you can use this furniture design software with ease.
Now you have a list of the best furniture design software to choose one that suits your requirements perfectly.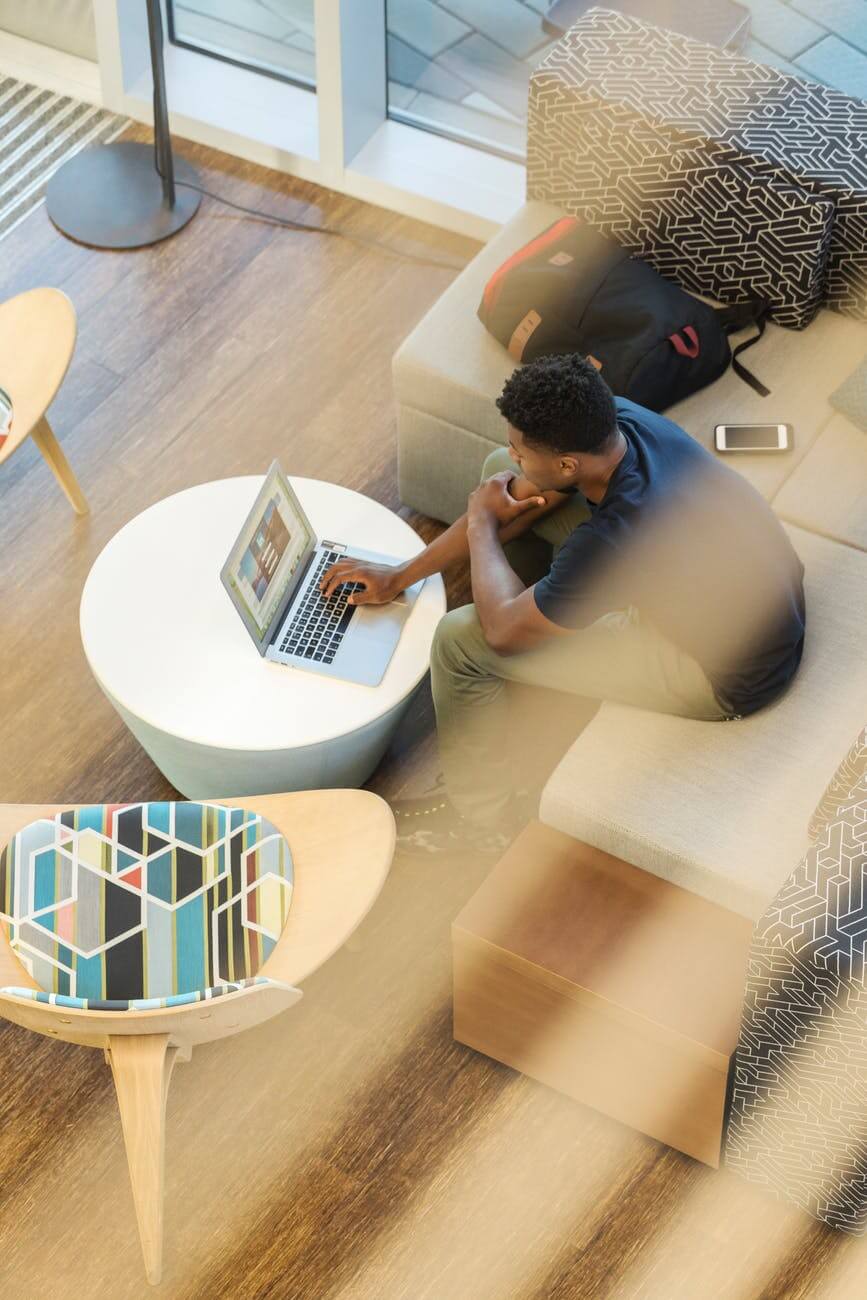 Image Credits: Pexels.com
While these design software tools are available and open to all, if you're a beginner-level furniture designer then you might benefit more from the following software tools in particular.
If you're a beginner or a professional furniture designer, Foyr Neo is definitely an excellent addition to your design tools. The simple interface, the cloud-based technology, the easy sharing options, and the tutorials sure make it simpler for you to learn and use this design software.
You have a large range of design tools at your disposal that you can utilize to create unique and extraordinary furniture designs, as well as simple, minimalistic ones. You are only limited by your imagination when it comes to Foyr Neo because you can do just about anything you can conjure in your mind.
Read also – Best 3D Rendering Software
As we have stated before, Sketchup is easily accessible and fairly simple to use. Designing furniture can be a very exciting process if the modeling tools allow you to experiment with different design ideas.
So if you are a beginner-level interior designer or furniture designer, then you can use this particular design software to create a 2D drawing or an array of 3D models to impress your clients.
If you are an interior designer with basic knowledge, then the Sweet Home 3D design software may be more to your liking. It does not really have a broad range of features or design tools, but it is good for free, beginner-level work. The furniture design tools on the free version of the software may not be as you expect but it does make a good addition if you need to design the interior for your home or corporate space. There are multiple templates in the library from which you can choose your desired options and work on the floor plan and design process.
A simple and straightforward woodworking software is Wood design. It allows you to create furniture as well as stairways as per your liking. There is a free version available for this furniture design software that you can use to create a one-off home design, but if you wish to further your designing career, then this software tool may not be for you.
If you are looking for simple and easy design software, then SmartDraw will fit the bill. It is not exactly a free furniture design software, but if you are on the fence about it, you can always test-drive with the free trial to see if this design software suits your needs. It allows you to create various interior and furniture designs using the many templates that are available under the software programs. You can definitely create some unique designs with it.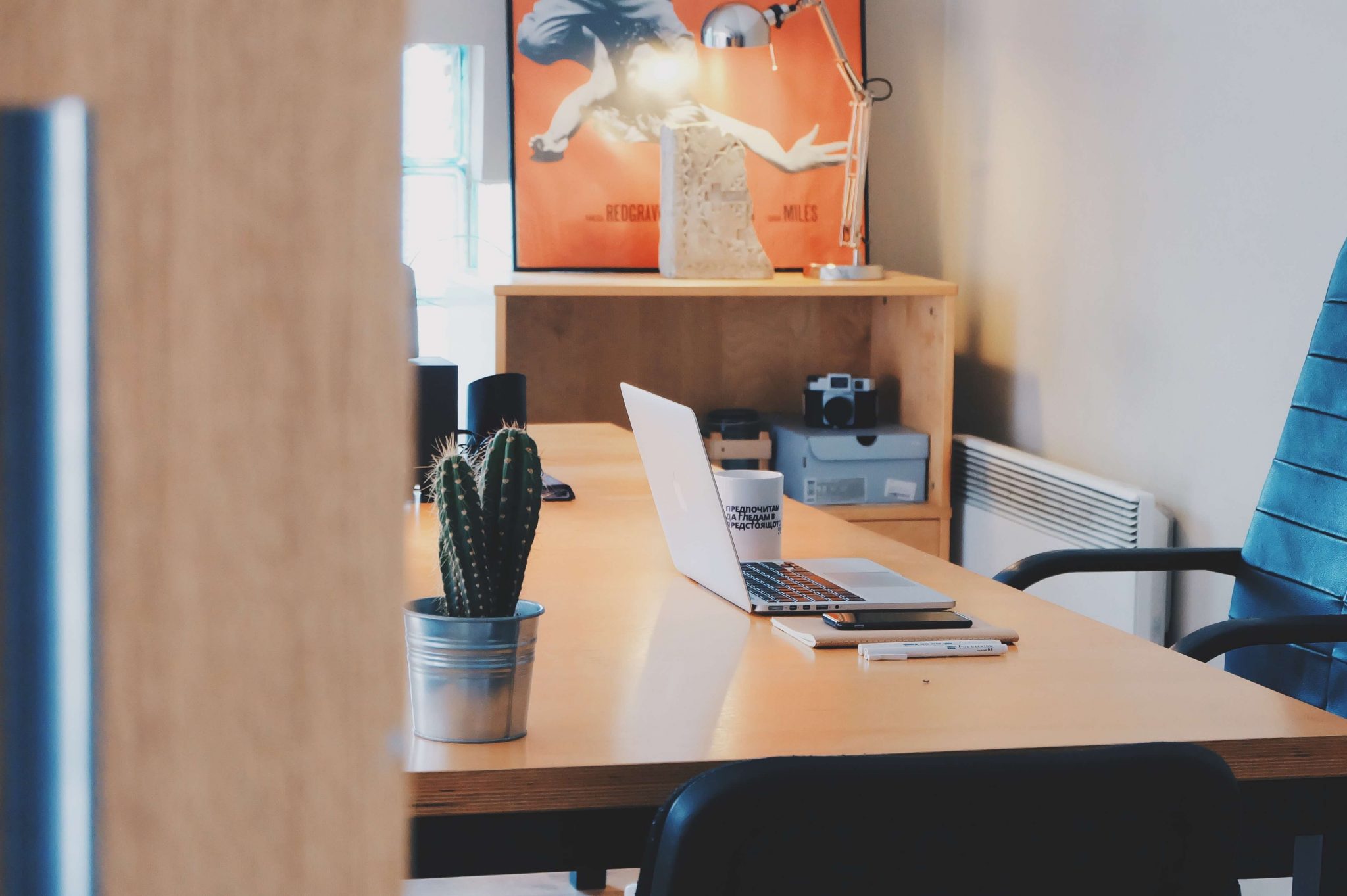 Image Credits: Pexels.com
There you have it. A viable list of the best furniture software tools available in the market that can help you bring your design ideas to life.
If you ask for our personal opinion, we would suggest you choose Foyr Neo and run with it, because it can do just about everything and it is compatible with almost all operating systems. The spectacular cloud technology adds to its appeal as well.
Now you can choose the furniture design software that best suits your needs. So go on and get designing already. We wish you the best of luck.