Features of Rhino Software and the Best Alternatives to Rhino Software
3D modeling software is a program that provides a three-dimensional image of an object. It helps to identify minute nuances and improve quality. 3D modeling has revolutionized construction and interior designing sectors. There are many software such as Rhino software, Sketch Up and AutoCAD that are used for 3D modeling.
The first benefit of digitizing construction and interior designing through 3D modeling software, such as Rhino software, is it speeds up the entire process of designing. With the help of 3D visualization, it is easy, and cost-effective to design and make changes as per the customer's requirements. The use of specific measurements makes it easy to create accurate 3D visualization to portray size, space, and movement. The third advantage is 3D modeling makes marketing of real estate projects easier, as minute details about the project can be easily explained to the prospective buyers.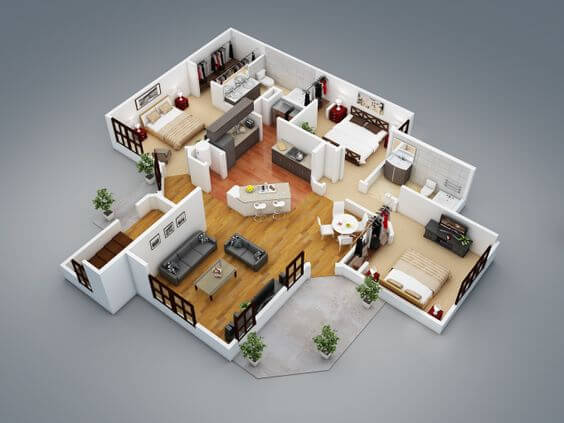 Image credits : Unsplash.com
All about Rhino Software
Rhino software or Rhinoceros is one of the best 3D modeling software. Rhino 6 is the latest edition of the software, which is developed with an aim to smoothen all the bottlenecks in the workflow of architects and interior designers. Rhino 6, for Windows, uses Grasshopper – the most popular visual programming language that enables many functions, such as robotic control and environmental analysis.
Rhino software creates mathematically precise 3D models of different surfaces and offers many innovative features. The latest version of Rhino uses advanced components such as Make2D, symbol display, splop, Taper, Twist, Maelstrom, etc.
Features of Rhino Software
Freeform 3D modeling
Rhino software offers free form 3D modeling that can be used to render 3D modeling to any shape one can imagine. This comes at a fraction of a cost, in comparison to other expensive software with similar features.
Accuracy
Rhino software provides unmatched accuracy to enable architects, designers, and other professionals to design, create a prototype, analyze the prototype, and manufacture a wide range of products. The software can be used to read and repair meshes and IGES files.
Compatibility
Rhino software is compatible with other renderings, illustration, animation, CAM and engineering software, which makes it one of the most sought after 3D modeling software for professionals.
Accessibility
It is easy to learn Rhino software. It has a library of online tutorials, live classes and training guides. It can be easily mastered and integrated into the designing process.
Affordability
Rhino software does not require any special hardware. It can be used even on a basic laptop. The software is available at a competitive price and does not need any additional training other than the online tutorials and guides provided along with it. Rhino software is also available for Mac OS X.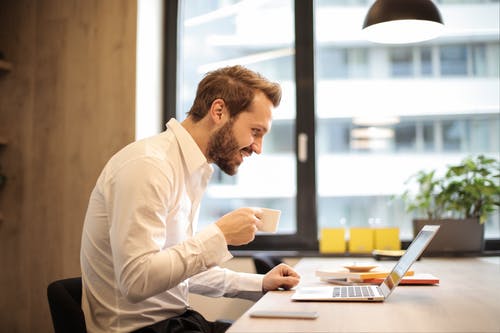 Image Credits : Pexels.com
Different Tools Available in Rhino software
Modeling tools
Rhino software has many model creation tools. It can create mathematically accurate 3D models, using tools such as Points, Curves, Surfaces, Solids, Meshes, and Curves from other objects. The newly launched version of Rhino software, Rhino 6, has loads of refinements and new commands that make working with Rhino a dream for architects and designers alike.
Editing Tools
Rhino software also has a variety of editing tools that gives designers the freedom to experiment with different ideas. The editing tools in Rhino software enable a range of operations such as editing, cutting, copying, mirroring, stretching, adjusting seams, and a lot more.
Interface
Rhino software boasts of a very user-friendly interface, with floating or dockable command area, clickable command options, perspective match image, a pop-up layer manager, transparent toolbars, multiple monitor support, and many other features.
Rhino software has unique construction aids such as orient construction plane on the curve, background bitmaps, layer filtering, and object lock/unlock.
Apart from the above-mentioned tools, Rhino software has a collection of other tools like, extremely fast 3D graphics display, Rhino Render for high-quality presentations, drafting tools that produce accurate 2D drawings and mesh tools. Kangaroo, which is an interactive physics engine is also included in the software.
List of alternative options to Rhino Software
Though Rhino software is the preferred software for many design professionals, there are a few other alternatives that match with both, the quality, and cost of Rhino.
Sketch Up
It is a popular CAD software that enables creating and editing 2D and 3D models of interior designs, landscapes, furniture, etc.
The use of push and pulls technology for direct editing ensures users can operate at high speed.
It has a friendly user interface, which makes it easy for users of all skill levels to work with the software.
The software has attractive built-in features such as layer manager, animations, textures, and lighting effects.
Sketch Up is available in 3 modules- SketchUp Free, SketchUp for school, and SketchUp Pro.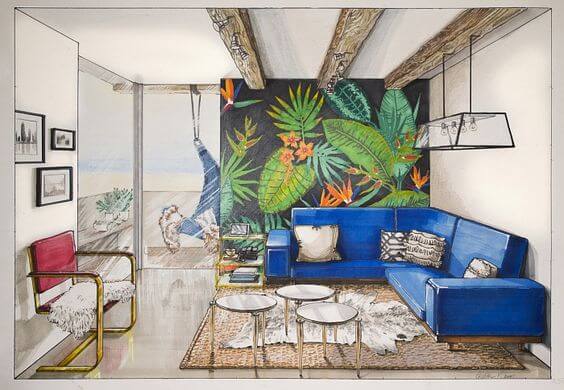 These features make Sketch Up a common alternative for Rhino software, as designers can pick up the most suitable version according to their experience and skill.
Blender
It is an open source 3D computer software that can be used for creating 3D printed models, animation films, 3D applications, and visual effects.
It has one of the most active 3D printing communities, which is also the world's largest.
It provides attractive features, such as photorealistic rendering, sculpting, animation, and video editing.
The in-built path-tracer engine used in Blender allows ultra-realistic rendering.
The only drawback of Blender is that it has a steeper learning curve when compared to Rhino software.
AutoCAD
It is a 3D computer-aided design software, which aids in product design and manufacturing planning, civil infrastructure, building designing, and construction.
It has been around since 1982 and one of the popular 3D modeling software used by professional designers and architects.
It can be used to build 3D wireframes, meshes, and surfaces to create 3D visualization.
Users can examine the inner details of the 3D models through cross-sectional images obtained through section planes.
Users can link tables within the 2D drawings to Microsoft Excel sheets to import formulae and data.
Users can perform a lot of other tasks, such as inserting geographic locations, display online maps and import non-Autodesk 3D models into AutoCAD drawings.
Revit
It is a very popular software for interior design, structural engineering, and architectural design.
It provides a host of BIM tools with work sharing features.
The modernized text editor allows the users to format the text easily and ensures it does not run over the graphics.
The easy button for energy analysis allows architects to conduct performance analyses of their projects during the early stage of the design process.
Maya
It is a widely used software in interior designing, animation, simulation, and rendering applications.
It provides sophisticated tools for creating virtual tour effects and animated films.
The latest edition of Maya has advanced technology features such as Motion graphics, Time Editor, Graph Editor, and Render setup.
The drawback of Maya is that it is not as user-friendly as Sketch Up, Blender, and Rhino software.
Foyr Neo
Foyr Neo is a newly launched 3D modeling software.
The software helps architects and interior designers to design, edit and develop innovative designs in their projects.
It offers most of the modern tools for design, simulation and rendering applications that are provided by the above-mentioned software.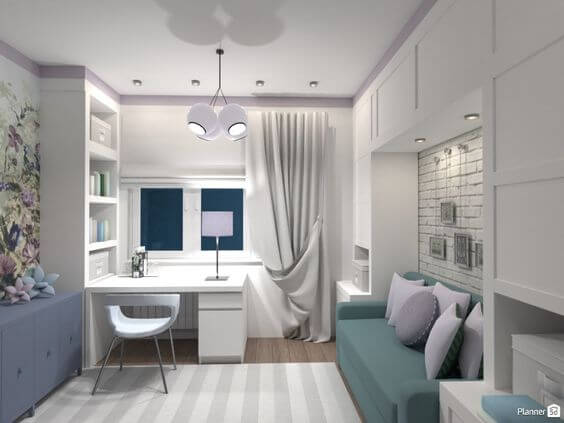 Image Credits : Unsplash.com
Evaluation Criteria for Choosing 3D Modeling Software
The presence of a lot of options makes it difficult for designers to choose the right software that fits their requirements. Here are some useful tips to help you select the appropriate 3D modeling software.
Select software that is suitable for your project – The requirements of each project are different. A software that suits an interior design project may not be effective for industrial design or civil engineering. Evaluate the needs of the project and select the software that suits the requirements. If you have multiple projects with different requirements, choose 3D modeling software like Rhino software, that provides a wide range of applications.
Consider the Budget – Budget plays a vital role in choosing the 3D modeling software. If you have fund constraints, choose software that offers free versions. It is also advisable to select software that does not have special hardware requirements. Rhino software is an example of software that can be used with normal laptops. It also provides many high-end tools that are available in inexpensive 3D modeling software.
User-friendly – Choosing a user-friendly software is very important for professionals. The 3D modeling software should provide a user-friendly interface so that professionals can concentrate on designing issues without worrying much about the software. Sketch Up, Blender, and Rhino software are a few examples of software with a user-friendly interface.
Easy to learn – The software should be easy to learn. There is no use in investing in complicated software, which requires a high level of expertise when you are a beginner. Choose software that is easy to learn, and provides learning tutorials. For example, Sketch Up, AutoCAD, and Rhino software offer free online tutorials and live sessions for beginners to learn the nuances of using the different aspects of the software.
Consider these four factors while choosing a 3D modeling software for your project. And if you still cannot make up your mind about the best option from Sketch Up, Vray, Maya, AutoCAD, Rhino software, etc. consult experts in the field to guide you to the best choice.