Home Design Games
Did you ever want a home design? Or would you like to become a decorator? Are you hunting for a concept inspiration? If you have a satisfactory reply to all of these questions, these home design games are the best ones for you.
Many individuals would like to decorate their homes, but because sometimes items, in reality, are too costly. Luckily, there are different virtual means to continue, one of which is home decorating games.
Have you ever contemplated designing your home using computer games? No way! It can be an enjoyable way to stimulate the imagination. You can also build your ideal home on your laptop or smartphone in-game. Involve your family and friends as well. It's a fun way to approach the next home improvement project.
There seem to be a plethora of great interior design online games available to help you refine your decorating skills. In this article, we'll share my top 15 online games (the majority of these can be enjoyed on your phone) that will help you unleash your inner interior designer.
See also – Best Home Design Apps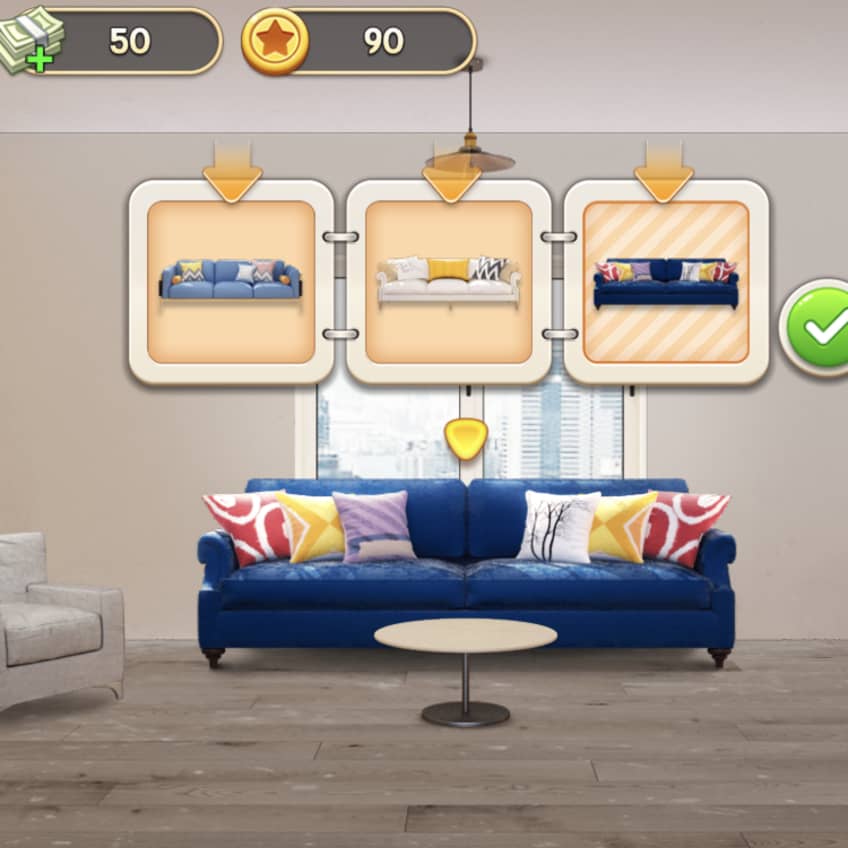 What are Home Design and Decorating Games?
These are basically games like any other you play on your mobile device or Pc. They are stimulating, engaging games to live the interior designer's life. What interior designers do, how they decorate how to choose colors and furniture elements. They help enhance your design skills in the obstacles of everyday design and the visual style of astonishing 3D rooms with access to genuine, luxury furniture items, accessories, and labels. These games are super-fast and have enjoyable gameplay when learning about different decoration types, and you can link to a lively artistic community on social media to enhance your design training, skills and learn insight that you can apply in your actual life.
As exciting as using an app from the app store to set out the spaces of your house and imagine a color scheme on your floors, you might not help but think how things may are without any restrictions.
Like the fantasy games you may play as a kid, it is wild to think of what fun functions and items in a house with an unlimited budget and the freedom to delete errors or redefine anything by pressing a button.
See also – Game Room Decoration Ideas
Which is the Best Home Design Game?
A renovation of a room so an individual can call it their own can be rewarding, but sometimes the job is more than compensation. This is why games are designed to allow gamers to expand the artistic side without using up their resources and their banks. These games are mostly seen as software for a telephone downloader and many are easy to play for free.
The games on this list encourage players to live their dreams by creating lovely spaces. Everybody has everything and they cover a variety of desires and preferences, based on the artistic impulses of one person.
Design Home
The Sims Freeplay
Home design 3D
House flipper
Home Design Hawaii Life
Homestyler Interior Designer
My Home Makeover – Design Your Dream House Games
Home Design: Caribbean Life
My Home – Design Dreams
Design This Home
Dream House Craft: Sim Design
Castaway Home Designer
Home Design Story
House Flip
Design My Room
15 Best Home Design Games To Create Your Own Space
1. Design Home
Free & in-app purchases
The charm of this game is from glu a Crowdstar inc, it contains real furniture products from designers and famous brands that can inspire a real person. Such parts can also be purchased online and shipped to your door via the game. A player will take part in everyday tasks while building a space and a great number of ways to modify it. If they reach a certain level, gamers can access individual homes they want. For example, Design Home enables gamers to explicitly shop in the app, so that they can develop a concept for space before it is fully implemented in real life.
https://play.google.com/store/apps/details?id=com.crowdstar.covetHome
Available on Google Play, Apple store,  Amazon
See also – Best Layout Tips for Studio Apartment Floor Plans
2. The Sims Freeplay
Free and In-app purchases
Let's be honest – it was always the largest part of The Sims to build the dream home. Choosing the right wallpaper to complement all your Sims is always cool. It is always great. The Sims Freeplay is a must for you if you feel the same and the best part is that it's free.
She is at the top of the level when it comes to the creation of this game. Wherever you like, you can turn your camera and pick it all together. You can reach a high level by working or sells things, you can make your Sim earning simoleons (money in the game). Another means of making money is literally to purchase furniture and houses in lifestyle.
The copy of the PC game is still not complete, but it has all the better features. Take a look here
https://apps.apple.com/us/app/the-sims-freeplay
Available on Google and Apple store
See also – Perfect Size for a Bedroom
3.Home Design 3D
Free and In-App purchases
Home Design 3D is the standard interior design and software for home design such that the floors and home designs can be drawn, created, and visualized. Precisely and conveniently design your dream creations in 2D and/or 3D. For a nice idea or just have fun at your next home!
Home Design 3D has many versions but they all permit a simulated home to be designed and put customization elements like furniture. The app is designed so you can build a house of your choice and try new looks on a planner which is simple.
You can also view the next home with practical, versatile design software, look at how a new project looks, or just have fun. Creates and perfects your dream house.
https://play.google.com/store/apps/details?id=fr.anuman.HomeDesign3D&hl=en&gl=US
Available on Apple Android and Macintosh
4. House Flipper
Free and In-App purchases
House Flipper is a rare opportunity to be a unique refurbishment team. Houses ravaged buy, restore and refurbish. Send them a second life and a raise! A number of resources and components are available to you. The house of your imagination is renewed!! Garden Flipper will allow you to build a landscape of your dream worlds, regardless of whether you are an accomplished or normal gardener. Become an interior designer and begin your business. Make orders, refurbish, decorate homes, and after that sell them profitably!
https://play.google.com/store/apps/details?id=com.imaginalis.HouseFlipperMobile&hl=en&gl=US
Available on Google Play And Apple store
5. Home Design Hawaii Life
Free and In-App purchases
Hawaii Play Home Design: The life of an interior designer and a construction entrepreneur work and live. Help a steady flow of customers who rely on you to realize their dreams about their island. Solve fun 3 puzzles to help plan, customize, reshape and decorate a stunning dream house. This game, available for iOs and Android devices, lends you the ability, actual or fictional, to create homes to dream of and reward your customers for any good project. Although the update is free, one of the most exciting things about the game is that you can buy it for your true home from the app, whether you love luxury high-end furniture or a suspended lantern.
https://apps.apple.com/us/app/home-design-hawaii-life/id1501654819
Available on GooglePlay And Apple store
6. Home styler Interior Designer
Free and In-App purchases
Homestyler is the only FREE home app that can allow you to make your dream come true as an interior decorator among all other interior design game apps and mobile games. Although this app can be used to build a home IRL, playing for fun is just as simple. In their respective places, Android users and iOs will upload photos of the rooms of your own home and test various styles of pieces of furniture, focus bits, painting shades, and ceramic tile. It can also be a product selection from famous stores and a dose of decorative inspiration can be used in other user initiatives.
https://play.google.com/store/apps/details?id=com.autodesk.homestyler&hl=en&gl=US
Available on Google Play and Apple Store
7. My Home Makeover - Design Your Dream House Games
Free and In-app Purchases
This game is a true heaven for the decorators of homes. One of the first things that you pay attention to when opening this application is its astonishing 3D graphics. You will be a homemaker in this game and your customers will need help build their dream building homes in different interior design styles.
The app contains an unbelievable array of house designs – you'll find thousands of furniture, wallpapers, plants, doors, and everything relevant to the topic. By the way, be prepared for each customer's preferences and preferences for just how their house can look.
https://play.google.com/store/apps/details?id=com.holycowstudio.myhomemakeoverdesigndreamsdecorate&utm_source=appgrooves&utm_medium=agp_104121e951dad970b87fffbfdc519f46_com.holycowstudio.myhomemakeoverdesigndreamsdecorate_us_others_15997296469530
Available only on Google Play
8. Home Design Caribbean Life:
Free & In-app purchases
As the name suggests the setting for this game is in the Caribbean. Players that are looking to let out their imagination in a holiday environment can try out this smartphone game that is set in the Caribbean. You will design the home for clients.
It will take players through different episodes and they are expected to finish quests in order to continue forward to the next level, but several are immediately hooked. This game has daily design challenges their minds while encouraging their interior design juices to spill and it is a free app that gamers can download on their tablets to enjoy and to get the inner interior designer out.
https://apps.apple.com/us/app/home-design-caribbean-life
Available on Apple Store and Google Play
9. My Home Design Dream
Free and In app purchases
Apartments, villas—you're calling your future dream house, and in this game that you can download for Android and Apple users, you are designing your own version. Besides mastering the layout of each home, this is an app with challenges – you can even talk to your interactive homeowner and get along with him.
In addition, you'll get a surprise gift as an unique furniture item every day each week, so don't skip the chance. When you talk about the design, the game is really vibrant. Any time you play, it will certainly keep the mind occupied.
https://apps.apple.com/us/app/my-home-design-dreams/
Available on Google Play and Apple store
10. Design This Home
Free & In-App purchases
You are looking for an indoor phone game? Try to Build This House and play design home, an app for designing a home with 14 rooms that includes over 600 unique items from sofas and lighting to sleeping facilities.
Like an interior designer, you can customize and enlarge your home. And personalize everything from furniture arrangement, cabinet installation, wall-painting, floor renovation, and more.
There are gaming applications available for download free of charge, others also offer free bonuses. This one should be examined.
https://apps.apple.com/us/app/design-this-home/id417272785
Available only for iPhone and Ipad
11. Dream House Craft: Sim Design
Free and In-App purchases
Dream House Craft – Sim Design is an outstanding home-style game with multiple gadgets and functionality to explore. Also, this is for you if you want a game that offers the chance to build your dream home.
You'll be able to create your dream house with lots of resources and furniture while playing this game. The Dream House Craft: Sim Design game gives you unrestricted access for decorating houses and spaces.
In addition, the game provides you with access to a wide range of manual instruments for decoration at home. You can also change the character's wardrobe if you like, so several articles of clothing are accessible.
https://play.google.com/store/apps/developer?id=Crafting+And+Building+Games+For+Girls+Adventure
Available on Google Play Only
12. Castaway Home Designer
Free and In-App purchases
Castaway Home Designer has all about a decorative game that you would like – it has lovely visuals and a range of equipment. If it sounds exciting to you, install and spend your holiday with this interactive game.
You will have to adorn the homes in order to make any diamonds in this game. Many resources are available so you can be as imaginative as ever. You have hundreds of home furniture sets and loads of wall designs.
A vibrant Fantasy Castaway Home Builder. The game is really luminous because you're mood-like. The pictures are also lovely and represent the tropical island's environment.
https://apps.apple.com/us/app/design-this-home/id417272785
Available on Google Play & Apple Store
13. Home Design Story
Free and In-app purchases
Home Design Story is a home décor game that lets you create your own exclusive designs and dream house. You have countless things to pick from when you play this game so that you might replay everything you dream of. Practically, you can alter everything about your house so that you can be as imaginative as practicable, without restrictions, whatever you would want to customize.
You won't only have to design but decorate the house too. You can pick the house theme and apply all the personalized touches you need. You'll see a simple guide to how to play the game when you install it. This guide will take you through the process of design.
https://apps.apple.com/us/app/home-design-story/
Only for iPhone and Ipad users
14. House Flip:
Free and In app purchases
House Flip is a home design simulator that is equipped with a common chip couple and Joanna Gaines. You must build and control your own house-fluttering display in playing this game. Chip and Joanna Gaines lead you around Waco, Texas on the way to renovating and decorating homes. While you play. You will have to plan it after the house is located – this is pretty simple in this game.
If renovation is a hobby of a player, they're going to enjoy this game with Chip and Joanna Gaines. Users are responsible for the purchasing of homes and the selling of small funds to make money on the market.
Not only can they monitor the refurbishments but they are also responsible for the purchasing process so that they can make the best effort.
https://play.google.com/store/apps/details?id=com.fungi.houseflip&hl=en
Available on Google Play and Apple store
15. Design My Room
Free with In app purchases
Design My Room is a home design game that makes you a digital interior designer. The more you play, the more prizes you receive, as with other related games.
You must design spaces for other players when you install the game to score it with ratings. As well in this way, you need to be insanely creative in order to achieve a five-star rating and access the unique designs. Both these things could be included in the actual plot in the game to unlock the latest series levels.
In addition, if you don't get plenty of points, the best way to get more money and diamonds is to meet everyday design challenges.
https://play.google.com/store/apps/details?id=com.langqi.myshoppingmall
Available on Google Play and Apple store
Why Play Home Design Games?
House modeling or designing games are just like home decoration at The Sims, which is like the children's playroom. The only objective is to make your simulated home an appealing look. It is a bare space for you and your creativity to plan your bedroom with a few choices for rugs, window treatments, sofas, lights, and so on.
The game and the real-life reality are a big difference, and that is a simple explanation why the house design (and the fashion) games are so enticing: they act as a medium of desire. Players will live in a cramped and tumultuous apartment filled with misaligned and badly fitting furniture while living their fantasies of a more perfect living room.
At a time when minimalism inspires millions to clean up their houses, games such as Design Home facilitate such outcomes more than anything. A smooth beautifully designed home is a good mind, and it's refreshing to retreat to an immediate virtual room. Members are allowed to study and explore without limitations in these video games.
They are also Educational and are good for interior designers to hone their skills through these house concept games. Users learn how to create a room without spending real money. It also serves as a way to inspire people to redesign their houses in reality. It enables people to purchase straight from the app so they can create a room view before applying it in real life before using the app.

Click to rate this post!
[Total:

0

Average:

0

]