Until a few decades ago, many people lived in large rambling houses. However, due to many factors – including a significant growth in population, the increase in nuclear families, and the migration of youth to bigger cities – smaller homes have now become the norm.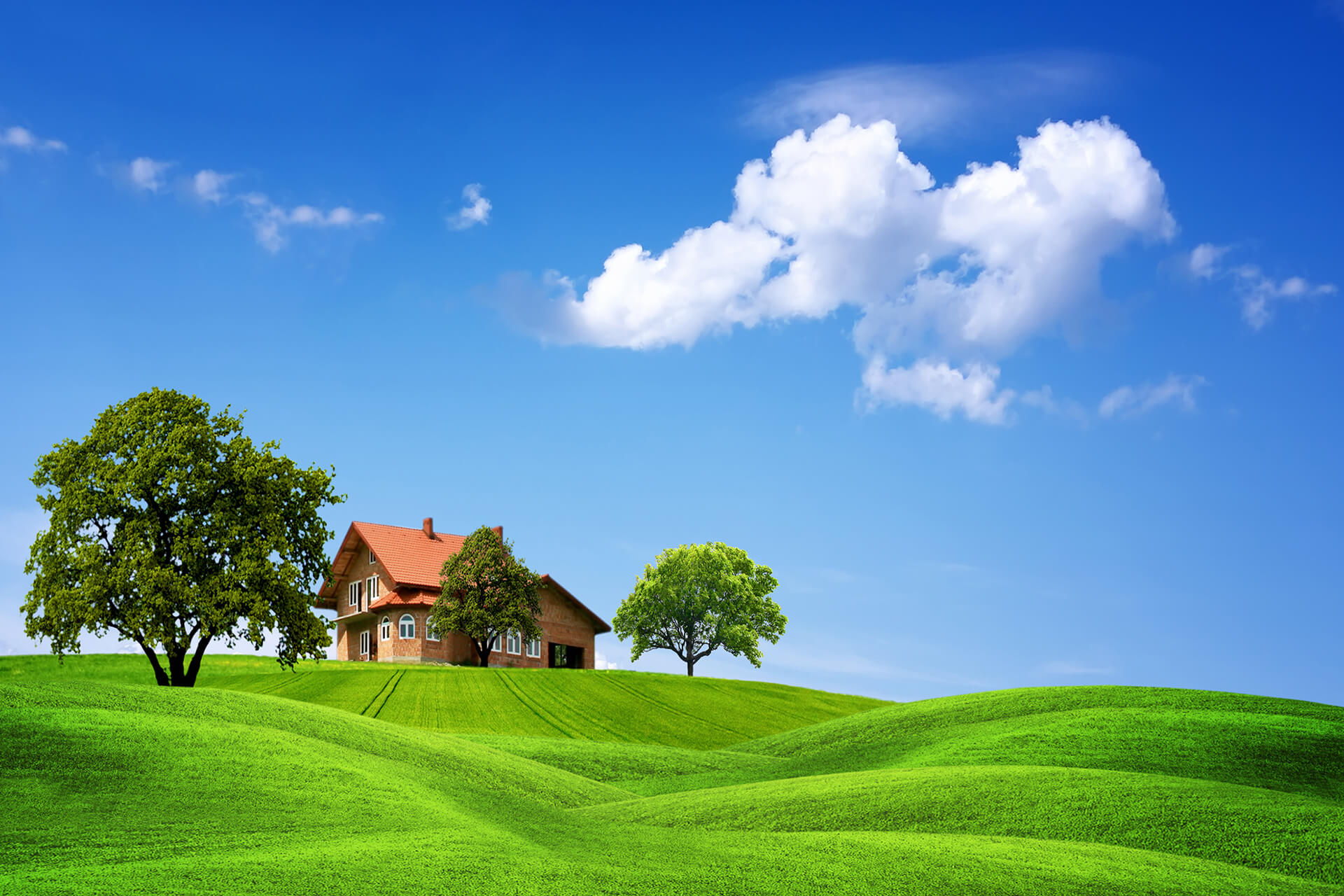 When interior designers come in to design these small houses, though, they run into one significant problem: there is a very small amount of square footage to work with. And yet, clients expect a design that maximizes their space, while also making it aesthetically pleasing.
So what can you do to achieve the perfect small house design and wow your clients? We at Foyr have the answers!
Read on for a list of 10 small house design ideas, so you can make the most of your space.
Check How do you make space in a small house through these 10 small house design ideas?
1. Hidden Storage
In small houses, if you store your belongings out in the open, your home will end up looking cluttered and disorganized. Thus, our first tip for maximizing your space is to add hidden storage areas in all nooks and crannies.
While the area under a bed has always been a common storage space, if you have a small home that includes a staircase, the area under the stairs is perfect for storage as well. You can add cupboards, storage boxes, or even an entire room (think Harry Potter!) – or you can add a discreet drawer under each step of your staircase.
2. Foldaway Furniture
One of the best methods of adding a great deal of space to your small house design is opting for furniture and fixtures that can be folded away or stacked up when not being used. This trick is especially great for furniture items like dining table sets and beds, which are often not used much during the day.
There are many options available for foldaway furniture, including beds that fold up into closets, kitchen islands that can be expanded and collapsed, and even desks that can be mounted to the wall and pulled out as needed.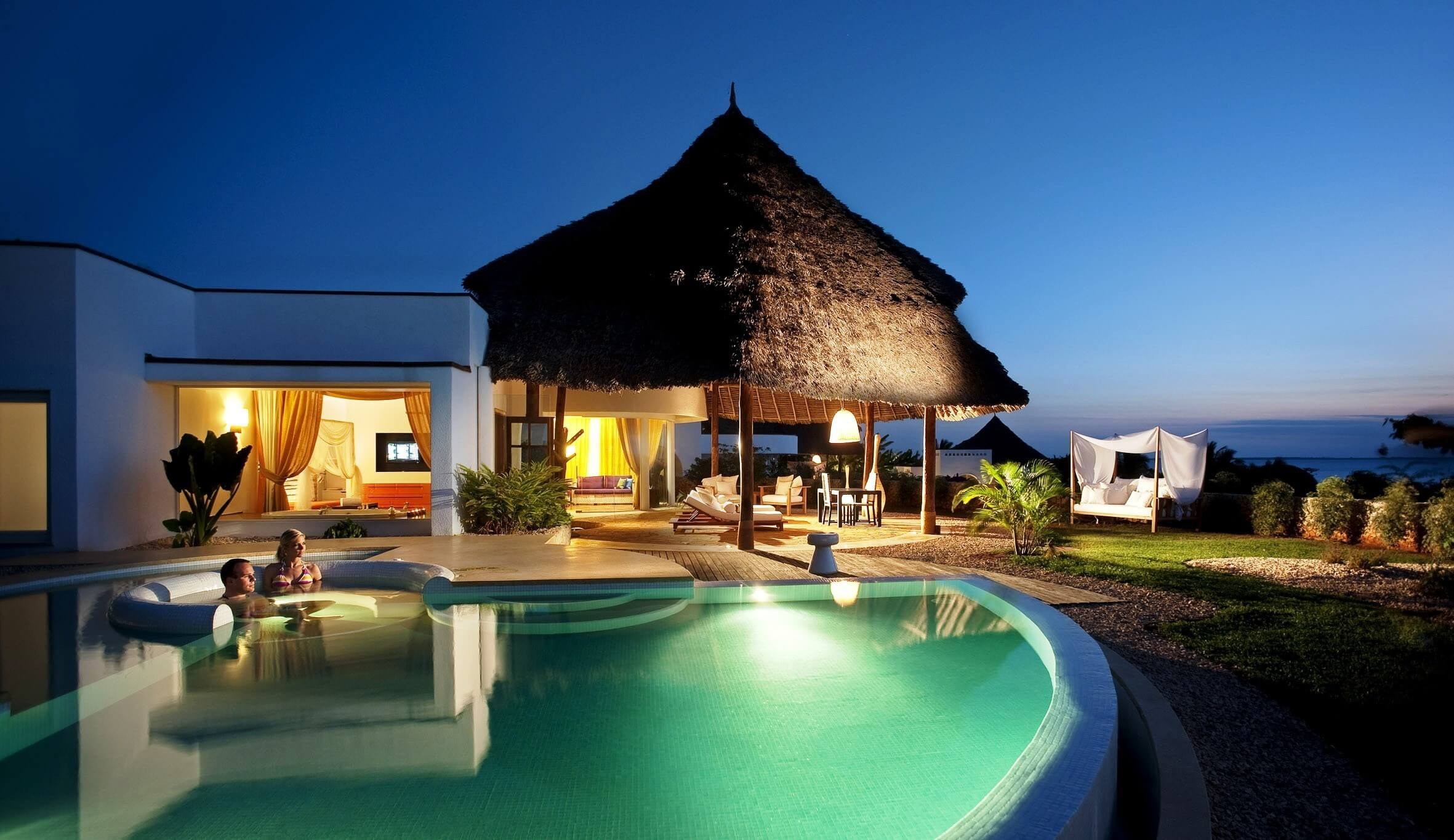 3. Multipurpose Furniture
Furniture is bound to be one of the most space-consuming items in your small interior space. As such, one of the oldest small house design tricks in the book is to make your furniture multi-functional.
For example, instead of opting for a traditional sofa, get a sofa-bed that can be pulled out when you have guests for an extra sleeping area. You can even get extra innovative and try tricks like using your dining table as an ironing board or using your window blinds as a drying stand for your clothes.
4. Use Mirrors
Incorporating mirrors into your small house design will give the illusion of more space. These mirrors can be added to surfaces such as closet doors, or can even be used as a statement piece on one wall of your small house interior design.
5. Mount Your Furniture
Our next tip to beautify your small home is to mount as many furniture items as possible to your walls. Not only will this trick make your space feel larger – since it reduces the number of items on your floor – but it can also add extra storage space to your home.
So, rather than having standalone furniture crowding your home, we recommend mounting shelves, your television, or even your desk. The only issue with this trick is that it will require some handy work, as well as some extra innovation (especially if you're working with more complicated items, or combining some of the tips listed here, such as mounting a foldaway table). However, we can confirm that this trick is well worth the effort.
6. Think Vertically
If your small house has an especially cramped floor plan, one of the best ways to make the most of your home is by utilizing all of the vertical space between your floor and your ceiling. For example, instead of having multiple bookshelves and cabinets throughout your home, choose options that match the height of your space, so you can maximize your storage availability, without sacrificing roominess.
Another opportunity is to make your windows and the accompanying drapes or blinds full length – and to play around with different texture options. When drawn, the blinds will add a unique touch to your small room, and when opened, they will allow so much more light into the space (which, in turn, makes the room feel more spacious).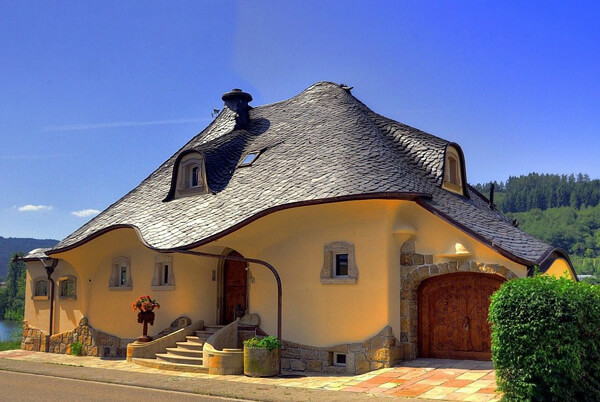 7. Use Sliding Doors and Windows
When designing small homes, many people opt for including big doors or windows. However, not only will these cause a problem when being opened or closed (as they will likely bump into other furniture items in your small home), but they also will create a looming presence in your room – which makes the space feel much smaller.
Instead, try using sliding doors or windows – which can be made of either wood or glass, depending on your requirements. These will save you a great deal of space, while also adding a unique feel to your small home. Additionally, adding glass windows and doors to your small house design will allow more natural light to flow through space.
8. Don't Clutter Your Space
This tip might be intuitive, but it is still worth emphasizing: if you have a small home that you would like to appear larger, the first step to achieve this is by reducing the amount of unnecessary clutter and smaller objects you keep in your space.
It is generally best practice in small home designs to choose bigger statement pieces for your space, as these will both reduce the amount of clutter and make a more positive impact in terms of the beauty of your design. As such, you should do your best to avoid using small knick-knacks as decorations, and try to store any small objects out of sight when they're not being used.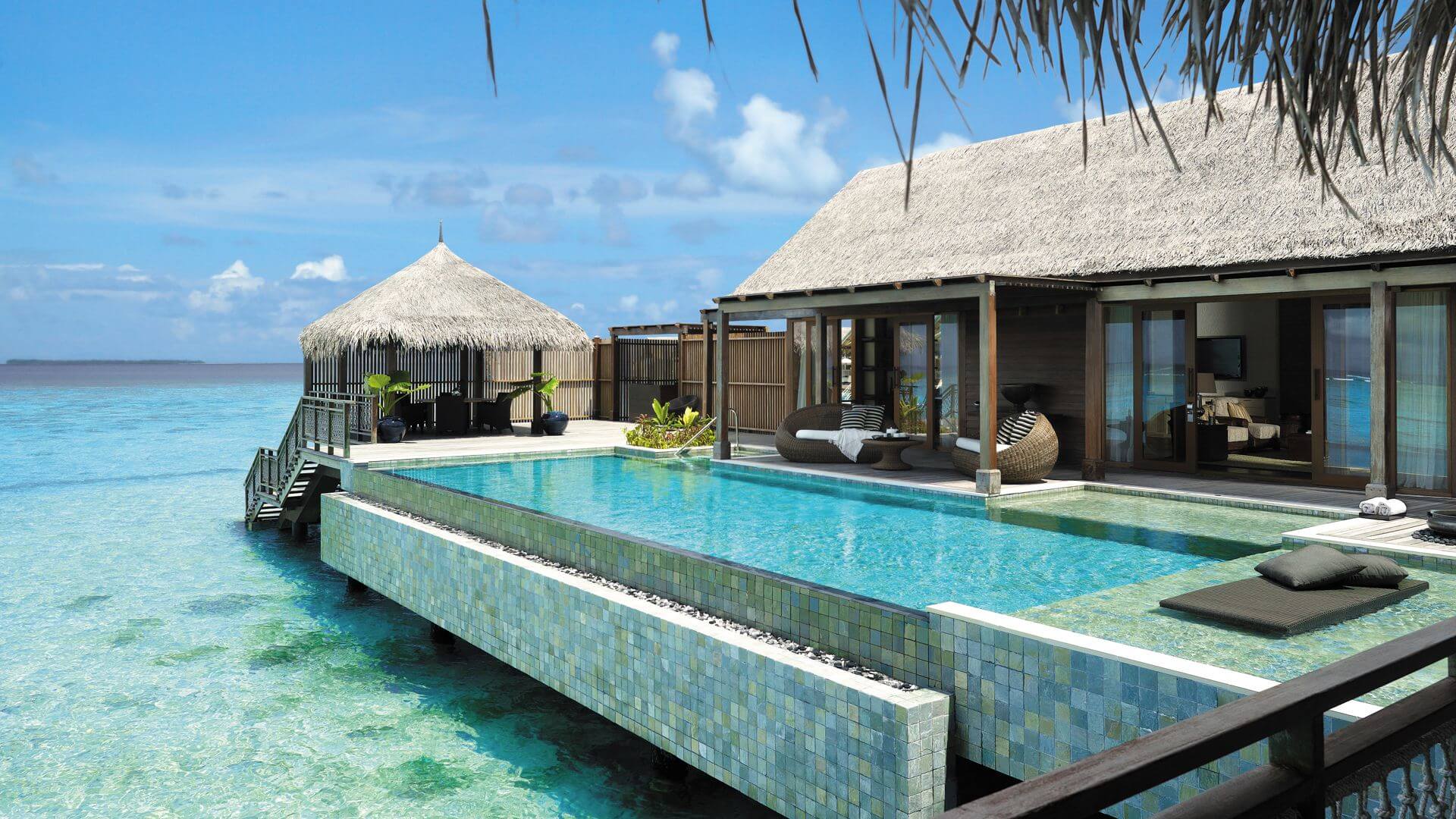 9. Use a Light Color Scheme
One of the easiest methods of making your small house appear more spacious is utilizing a lighter color scheme. This will naturally brighten and expand your space, lighter colors allow more light to be reflected and passed throughout the room. Darker colors, on the other hand, will reduce light, and make your space feel even smaller than it is.
Thus, when choosing the color palette for your space, we recommend you work with white, lighter greys, and any other light or pastel colors, rather than the wooden hues or dark solids that are popular within larger house designs. Be sure to incorporate your color choices throughout your space – even in a statement wall or any furniture products – in order to get the most out of this trick.
10. Use Flexible Dividers
Our final tip for beautifying a small house design without sacrificing space is to use folding partitions that can be moved around or stored to divide each area of your home. If you use more permanent elements to divide your space (such as doors or non-movable partitions), then you tend to lose the spacious feeling in your home, and you won't have any flexibility if you ever decide to reorganize.
One of our favorite types of flexible partitions is hanging a curtain between two areas, which can be pulled out when needed, and then tied up and tucked away. This not only maintains your home's spaciousness, but it also enables you to use your rooms and furniture multi-functionally, as per one of our earlier tips on this list.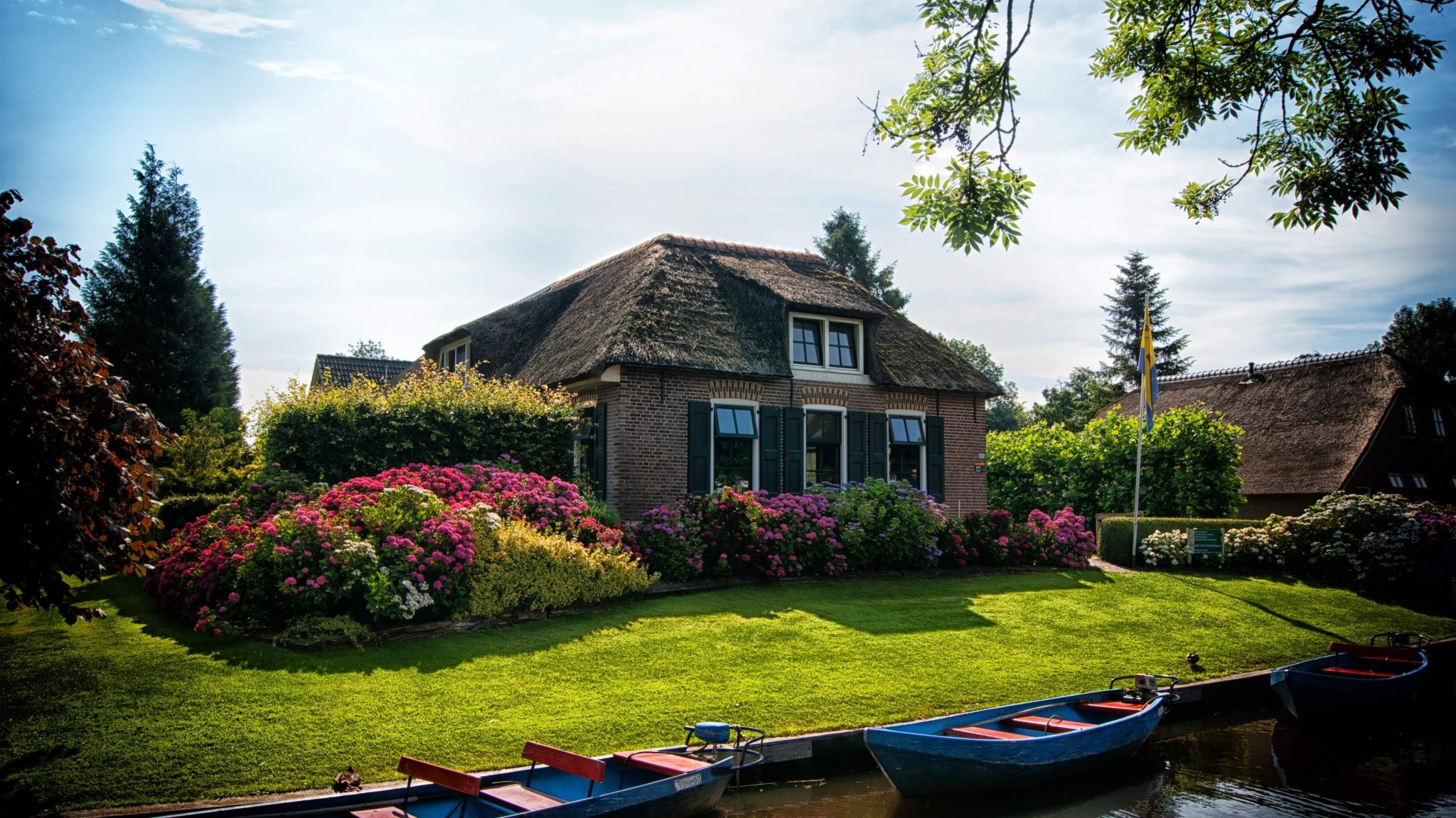 Final Thoughts
While these ideas will be of immense help to you when working on your small house design, our final tip is to not forget about the planning stage of interior design. If you start to design without a solid plan in mind, you run the risk of making a mistake or limiting any future designing.
For example, if you rush into mounting furniture on a wall without thinking about your plan for the remaining space, you might end up realizing the mounted furniture would fit better in another area. Even more, you could realize that an entirely different product would work better in this space – but now it's either too late, or you have to start your work over again.
In order to best plan your design, we recommend always making the most of available interior design technology, which will allow you to test out different design options and get a good feel for what your small home should look like, before you even do any physical work.
If you're looking for a good interior design software to use for your small home designing, look no further than Foyr Neo. This tool is the easiest and most intuitive on the market, and, using its unique, virtual walkthrough feature, you can get a realistic spatial understanding of space from various angles. You can also browse through Foyr Neo's globally curated design inspirations and drag and drop these products directly into your own design.
Even better, Foyr Neo offers a 14-day free trial – no credit card required! – so you can get a feel for the software and see how it can augment your interior design work. Sign up today and make the most of your small home design using all the advantages that Foyr Neo offers!

Click to rate this post!
[Total:

0

Average:

0

]