Our homes are our oasis away from the constant hustle and bustle of our everyday lives.
The house is where we relax and plant our roots in, and we often take it for granted. We see our homes every day, but we don't give it the proper love and care that we should. What you don't know is that sometimes, falling in love with your home again only needs a glam session.
If you feel like your home is missing something, you should consider doing a home makeover.
Taking the time out to beautify your home is exciting and produces a lot of impressive results. It's also one way of really carving yourself into your home.
If you want to change the look of your home, then here are 11 simple decorating ideas to make it happen:
Best Home Decorating Ideas
1. Be Creative with Your Home Inspiration
You don't need to have a big budget or be an interior designer to be able to make your home look more beautiful. What you lack in terms of the budget should be offset using your creativity.
You can create exciting pieces for your home from scratch. You can also recycle old materials that you have lying around the house and make it more glamorous. 
There are many references online that you can find which can help you with your DIY home projects. Creating home decors yourself will feel a lot more intimate, and you will have a sense of accomplishment every time you finish a piece. 
2. Let the Light In
One simple way you can beautify your home without doing anything too drastic is by looking for ways to let natural light in.
Allowing the light into your home will make it look bigger than they are. Letting natural light literally and figuratively brightens up any place! 
One way you can have more natural light around your room is to hang a mirror on a wall facing a window. The natural light coming in from your window will reflect through the mirror and bounced off into the rest of the room. 
In some cases, what you need to make natural light enter more of your home is simply to get more windows. 
3. Light Some Scented Candles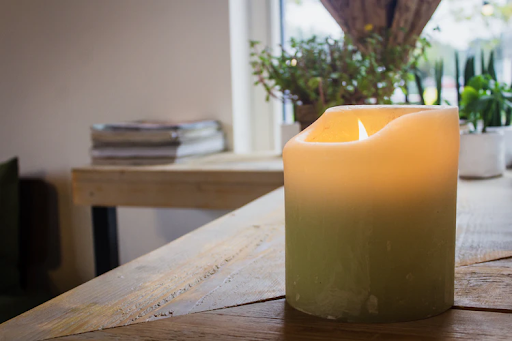 A lot of people have been more appreciative of lighting some scented candles inside their home.
The great thing about scented candles is that they create an ambiance that is relaxing and homey. Aside from that, they can come in exciting designs that can make them serve well as centerpieces on your coffee table or anywhere. 
Of course, another upside to embracing scented candles into your home is that they can help bring in amazing scents. Scented candles are a great addition, especially in your kitchen, because they can help eliminate the smell of what you cooked. 
4. Install Window Treatments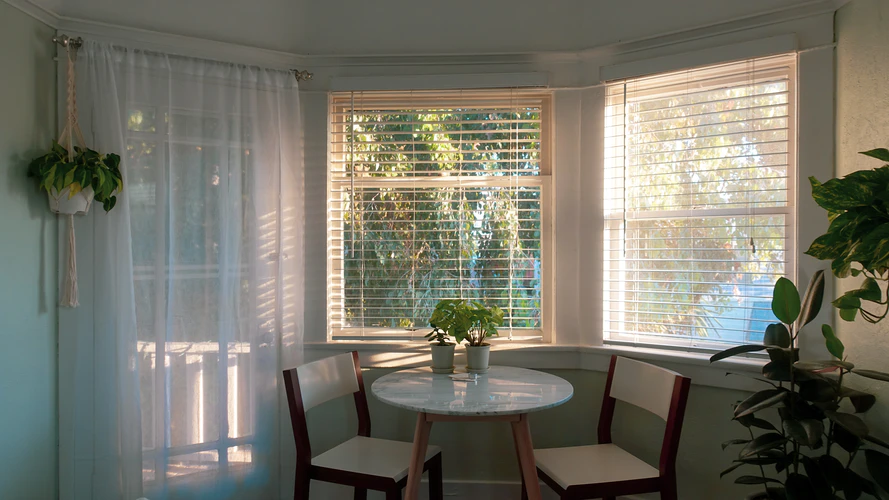 Your window treatments also affect how any room in your house looks. Being more deliberate with your choice of shades and draperies on your windows will help you give your intended effect for any particular place. 
Instead of choosing window treatments based on their price, you should try and be more particular based on the room. Think about how you want natural light to enter into the room and then decide what type of window treatments to apply. 
5. Use Mirrors
Mirrors aren't only used to check how you look or as a way to reflect natural light or light fixtures.
If you have strategic mirror placement, it can make a space look larger. If you're extra creative, it can even serve as an art piece in any room. 
6. Add a Touch of Greenery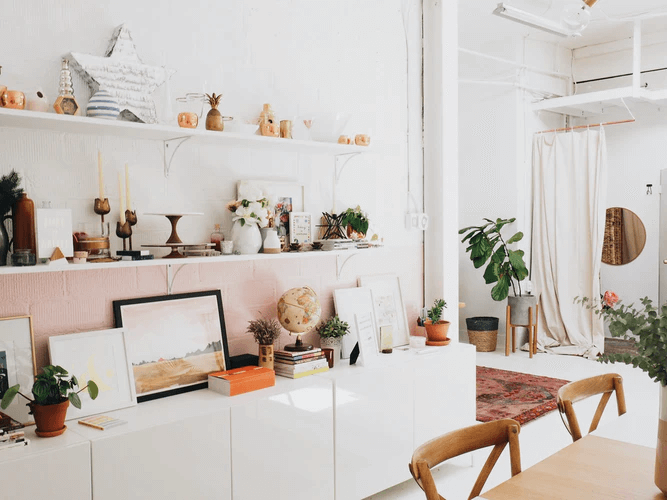 No matter what theme you decide on with your room, you can always benefit from having indoor plants.
Whether you want to improve the quality of your indoor air or just want to add greenery, indoor plants can help beautify your home.
Of course, it would look and feel better if there is a real plant inside.
7. Give it a Pop of Color
Many people stick to a neutral color scheme inside their homes, which is fine because it looks clean, and it's nothing too crazy. However, if you want to add a bit of personality to that neutral color scheme, you should look into adding pops of color.
Adding a pop of color does not necessarily mean that you need to repaint your walls. You can use pieces of furniture or home decor instead.
8. Add Texture
Adding texture from fabrics to your other upholstery will add that bit of sophistication to your home. It helps break up the monotony of otherwise smooth interior design.
To make it work, you need to make sure that your chosen texture compliments well with other elements in the room. 
9. Accessorize Your Living Room
You can elevate any room in your home by adding unique and experimental accessories, or area rugs. Just make sure that you don't add too many so that you don't make your rooms look cluttered. 
10. Update Your Tile
When it comes to beautifying your kitchen or your bathroom, you can start by updating your choice of tile work.
Replacing your tiles will influence how your bathroom or kitchen will look. Plus, sticking to a theme will help with narrowing down your choices. 
11. Declutter
Sometimes the best way to beautify your home isn't to add anything more to it but to be minimalist and remove some things you've added instead. This explains why at Cleaning Exec House Cleaning NYC, we always advise our clients to have a simple decluttering session first.
Doing so can help get the ball rolling, as well as making the regular cleaning session easier. Not to mention a clean space is a beautiful space.
Decluttering and cleaning your home is not the most glamorous part of beautifying your home. However, this is an essential step to ensure that you start on a truly blank canvas and get a better overall picture of your home before decorating.
Take this time to go through each room and look for items that you are no longer use. And then choose whether to discard, sell, or donate them. This additional step will help you clean out your home and make more space for decorations. Still, it also gives you extra money to spend on beautifying your home. 
Conclusion
No matter the size of your home, you may be able to beautify it a bit. You don't even need to spend a lot of money or do complicated setups to make your home more beautiful.
Following just a few of the tips listed above will elevate your home and make it uniquely yours. 
Don't be afraid to experiment and figure out what you want your home to look like. The great thing about beautifying your home is that you can always change it if you aren't satisfied with it.
Click to rate this post!
[Total:

1

Average:

3

]