Home » Interior Design Styles » 9 Best Contemporary Interior Design Ideas For Your Home
Contemporary Interior Design
The term contemporary has become such a household feature in every artistic occupation. Be in music, dance, artwork, photography, anything that remotely signifies creativity with elegance, really. So why not interior design, right?
Today, let us discuss how contemporary style
interior design trends
can transform your home design into a haven for post-modernism and style. But before we delve into the detailed tips on how to renovate your house into a contemporary home, let us understand what this concept truly signifies.
Before we jump into the top contemporary design tips, however, let's review some key information.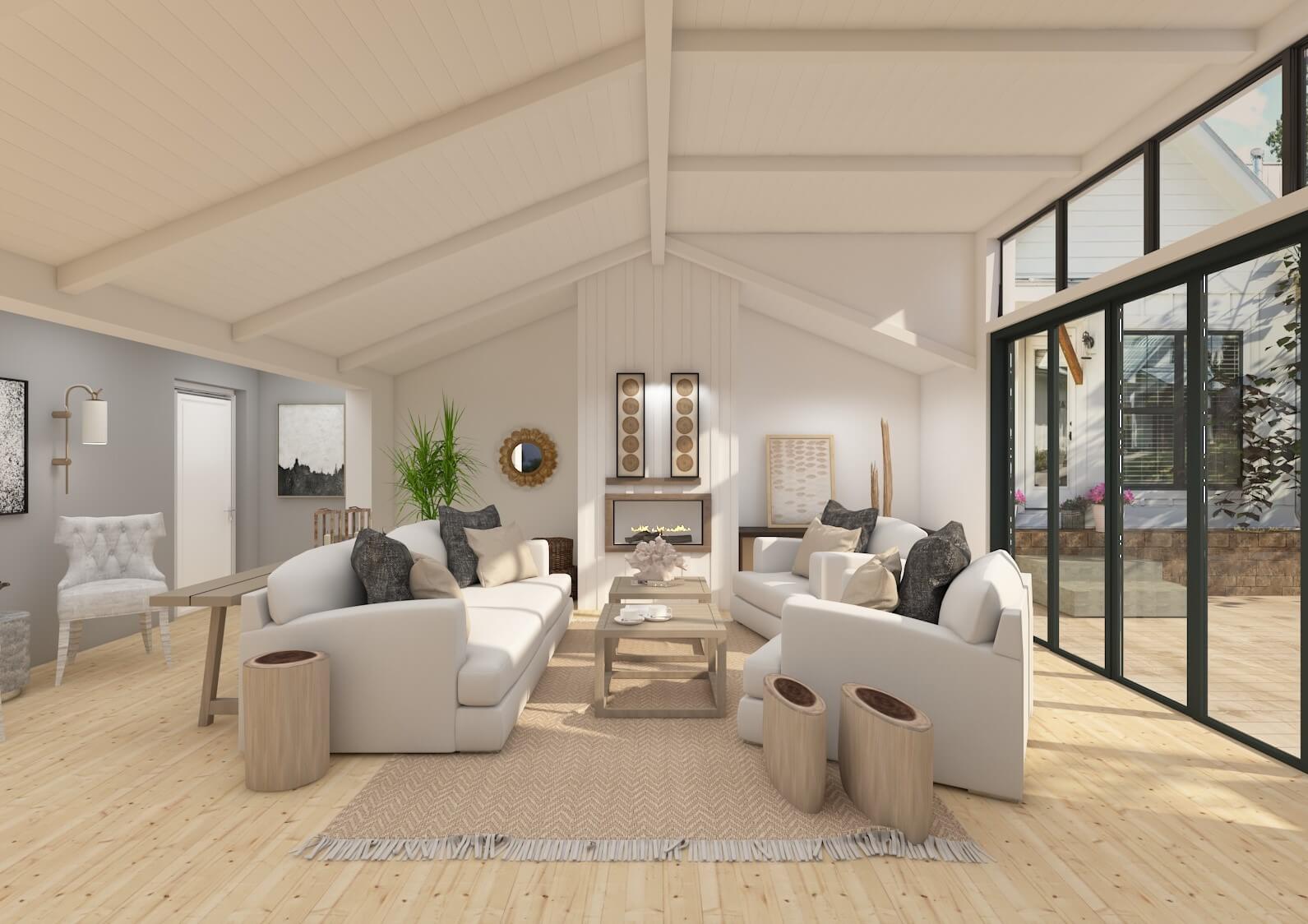 What is Contemporary Interior Design?
Since the late 1900s, when post-modernism was introduced into the art world, people began to favor this eclectic form of
home design ideas
. These art forms combined classic craftsmanship with modern design for a refreshing take on cultural dogmas. Interior designers, at the time, embraced this new design inspiration with gusto to bring together various time periods with style.
The word 'contemporary' signifies 'modern', therefore, anything that can add a touch of modernism, easily translates to contemporary style. This sophisticated interior design style employs clean lines, minimalist trends, and neutral colors to express an innate need for form and function.
Modern interior design decrees that all manners of art deco and craftsmanship should have a purpose to either add functionality or aesthetic value to a contemporary home.
Basics of Contemporary Interior Design
Since contemporary interior design brings together two worlds, interior designers have the liberty to combine decorating ideas from various time periods and cultures. Predominantly, Scandinavian minimalism, Oriental natural materials, and eclectic Moroccan home decor can be combined with nominal efforts in contemporary design ideas.
The basics of this incredible design trend are grounded in the concept that 'less is more.' Therefore, straight lines and minimalist patterns dictate a contemporary home. If you are looking for a blend of Modernism and pre-war cultural touches, then you can pull together room ideas with neutral colors for a subdued functionality and combine them with tassels and natural materials.
There are several design ideas for the living space when it comes to
modern interior design
. New York homes, in particular, utilize these interior design trends in their small spaces to create a spacious and exquisite feel. Let us break them down and take a closer look at how you can transform your house into a high-end modern home.
Contemporary Design and Decorating Ideas for Home
Post-modernism is all about keeping things clean and serene. Therefore, the color palette in a modern living space usually utilizes neutral tones over bold colors. Cool shades and neutral colors such as white, grey, black, and beige can do wonders to modern interior design. You can also use pastel shades of blue, pink, and green in the home décor items to add a touch of vibrancy to the otherwise minimalist design ideas.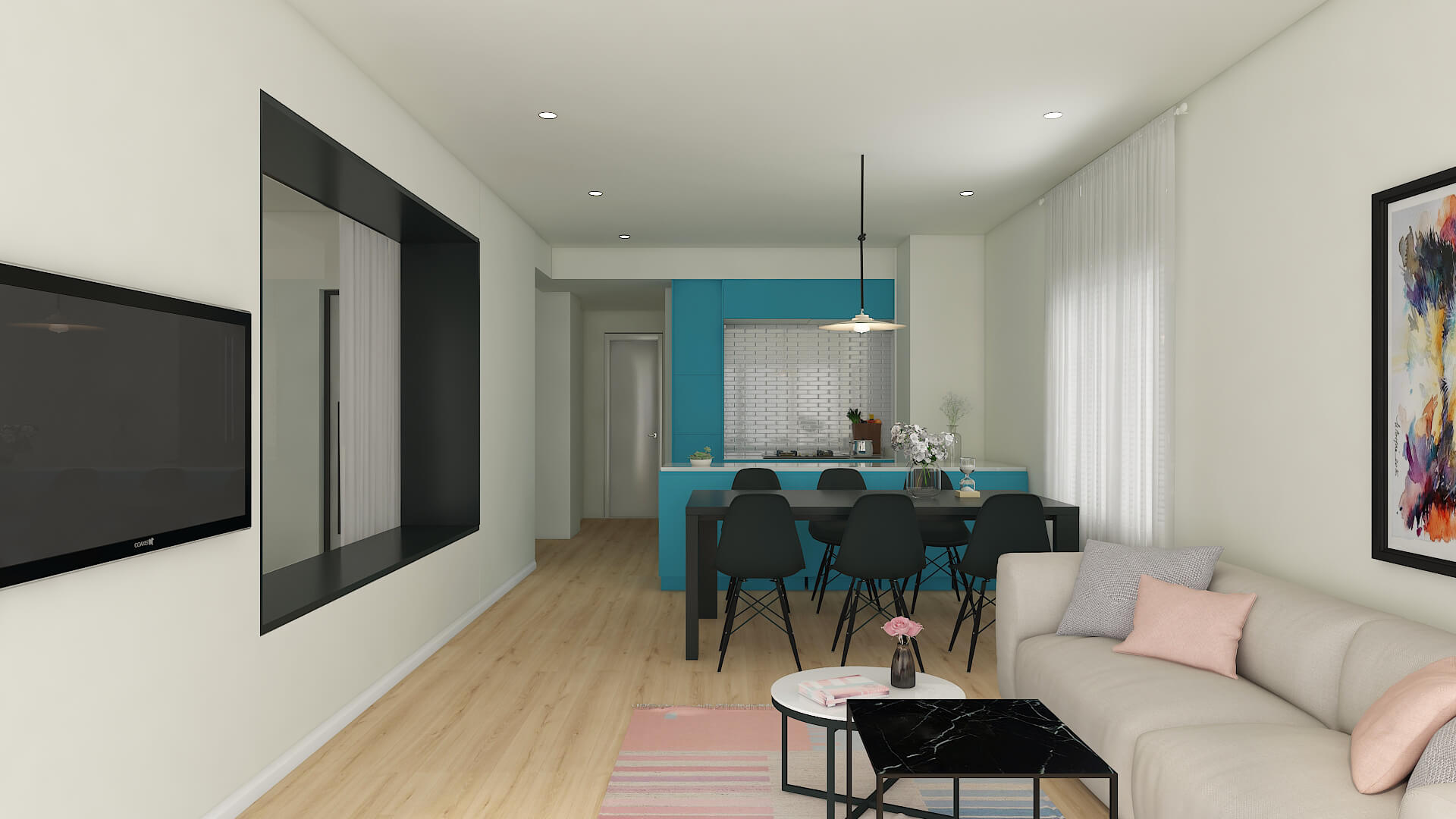 Everything functional and modern is easily fitted into a contemporary home. You can add textural art deco and area rugs to the otherwise minimalist home. As an interior designer, you know the value of combining cool steely design ideas with tassels and tapestry.
As long as you can keep the overall living space clean and uncluttered, feel free to use materials made of jute and textured wood, table and floor lamps with modern cut-out designs, and cabinetry with some craftsmanship for a varied feel.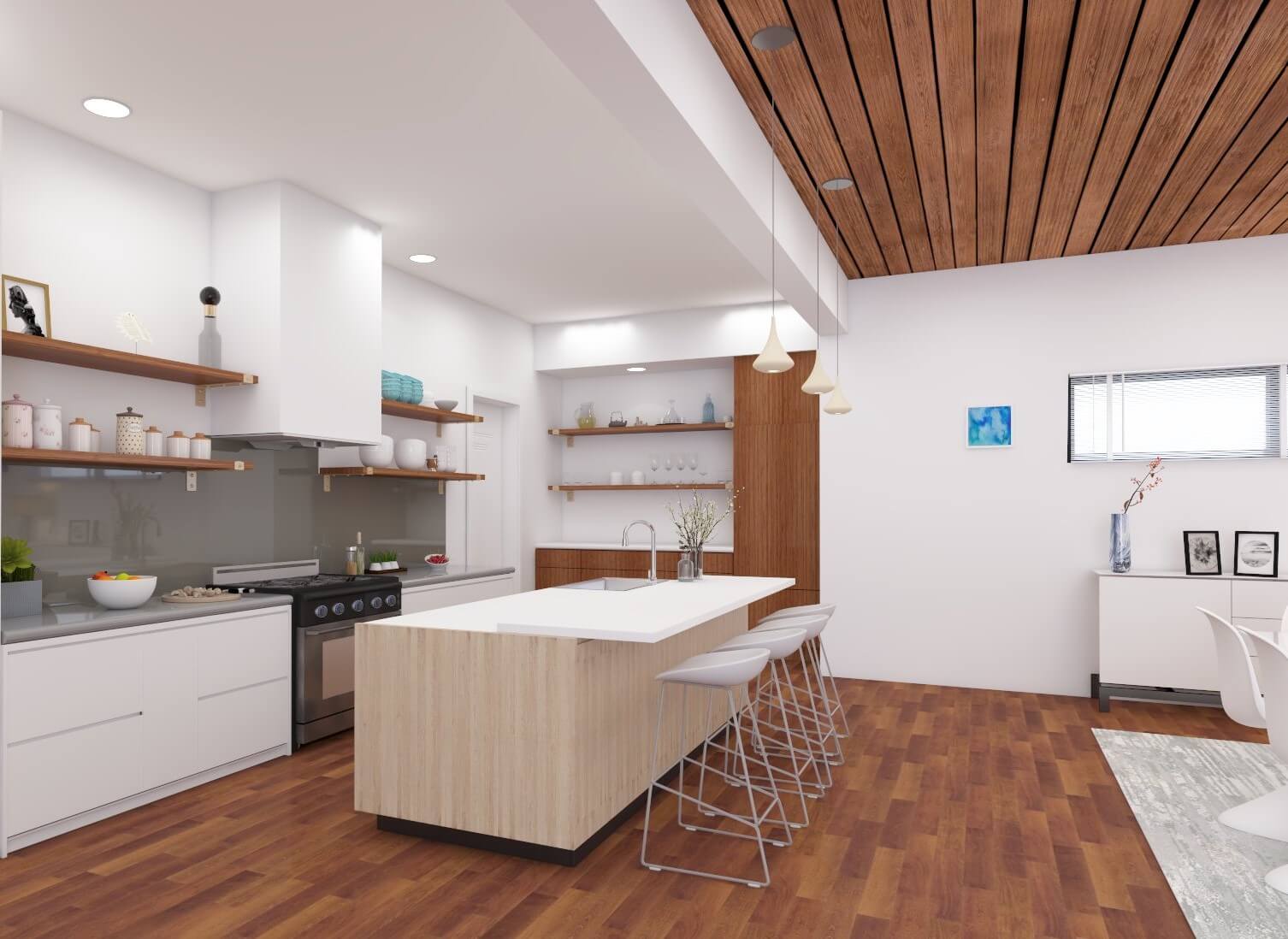 3. Curved but Clean Lines
Modern interior designs use clean lines with curved patterns for a contemporary home. You can easily alternate between straight lines and curved edges to make your home feel more functional but cozy, all at once.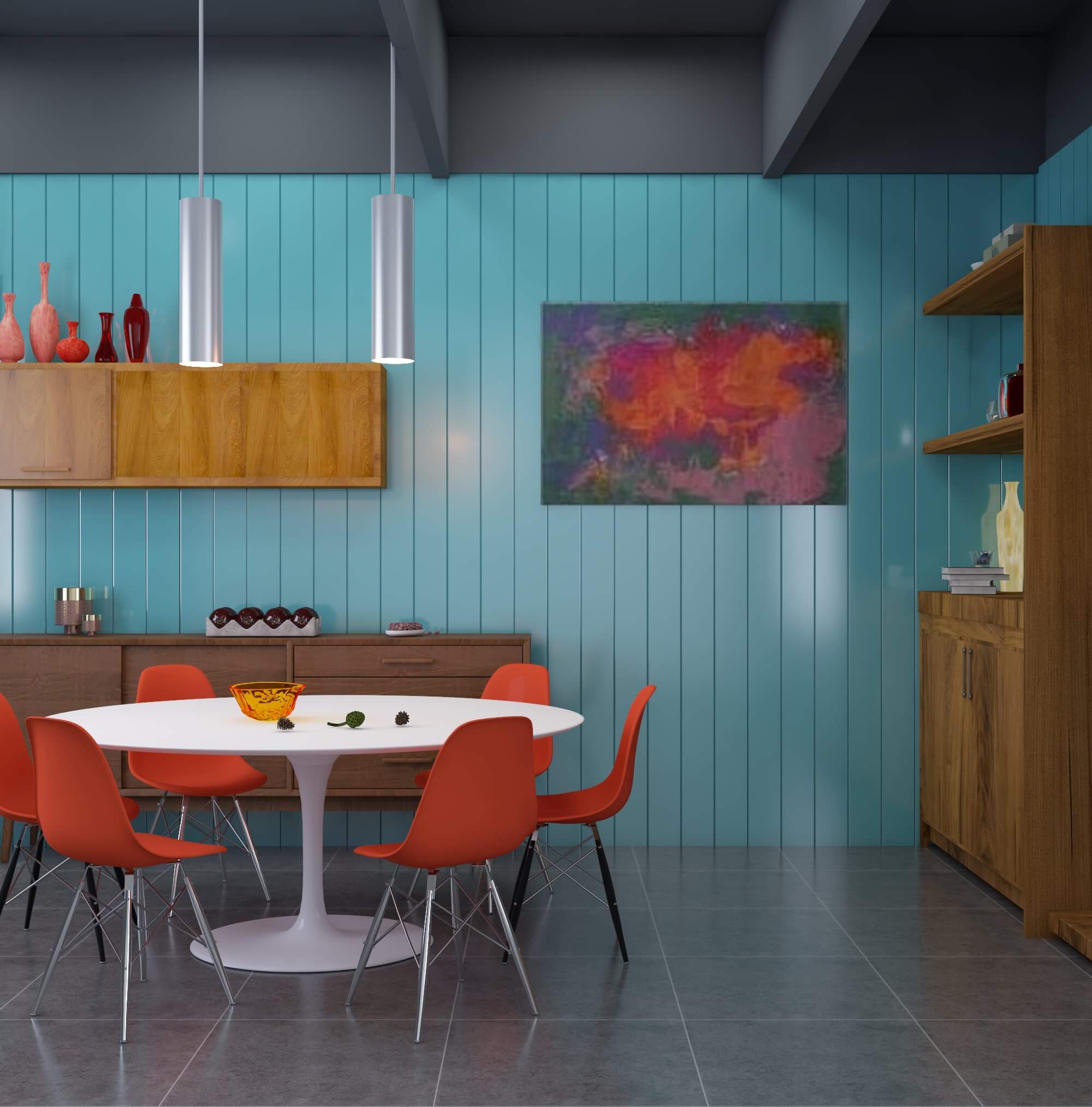 4. Minimalism and Decluttering
A modern contemporary home never allows cluttering. Everything has a purpose and is well balanced. Consider installing storage spaces such as cabinetry with modern craftsmanship or cubbies installed under furniture to keep the living space decluttered.
Minimalist interior design
trends also heavily rely on open-plan kitchens and living rooms. Thus, it is important to keep these open spaces roomy and uncluttered, otherwise, the aesthetics of the house declines tremendously.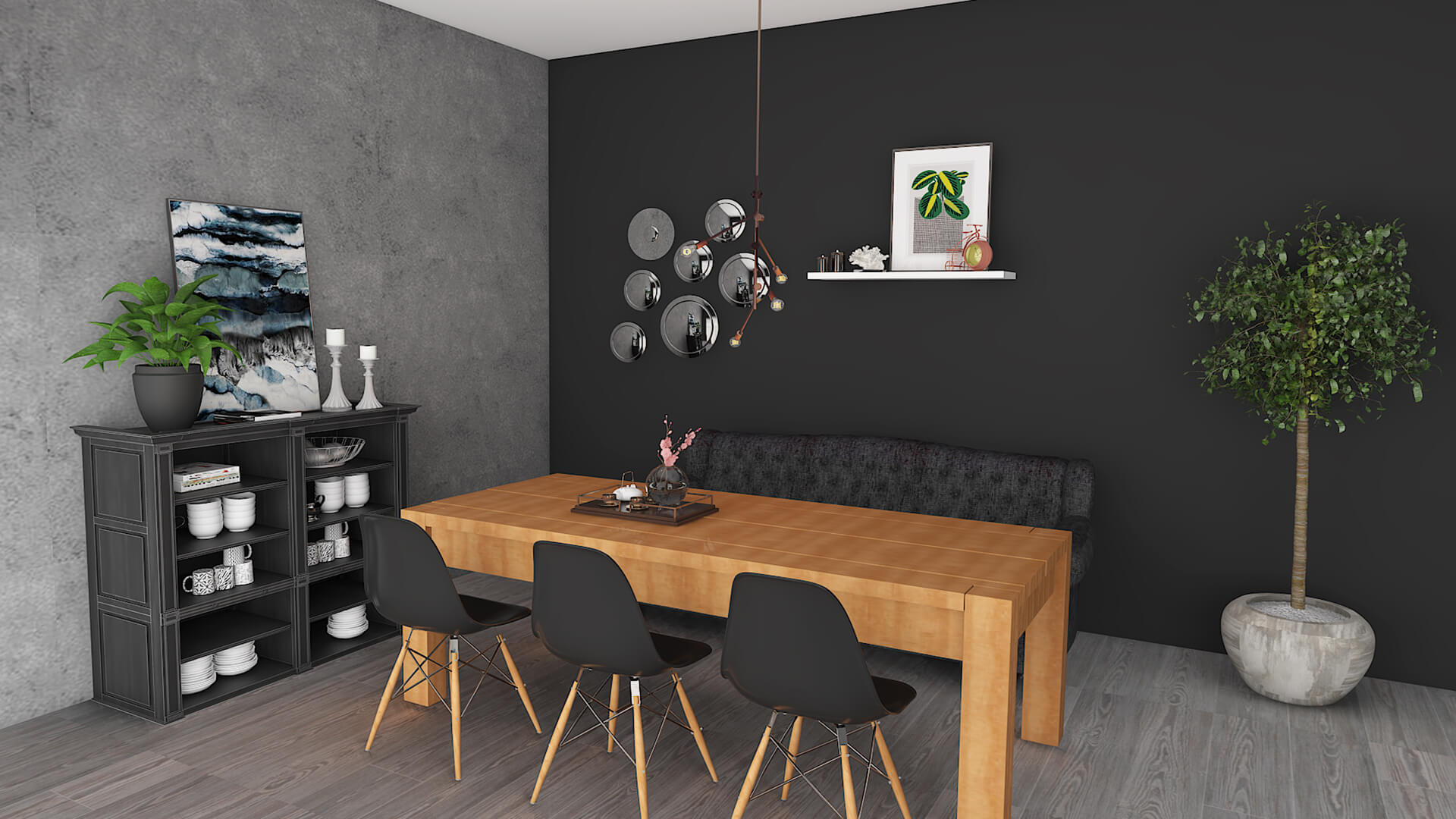 5. Craftsmanship With Modern Styling
Furniture in a contemporary home must always be functional. Exquisite design and craftsmanship can still be employed in
modern interior design
as long as the design inspiration follows a clean and defined structure.
Use furniture with curved edges and shining surfaces, be it stainless steel or wood, for a modern feel.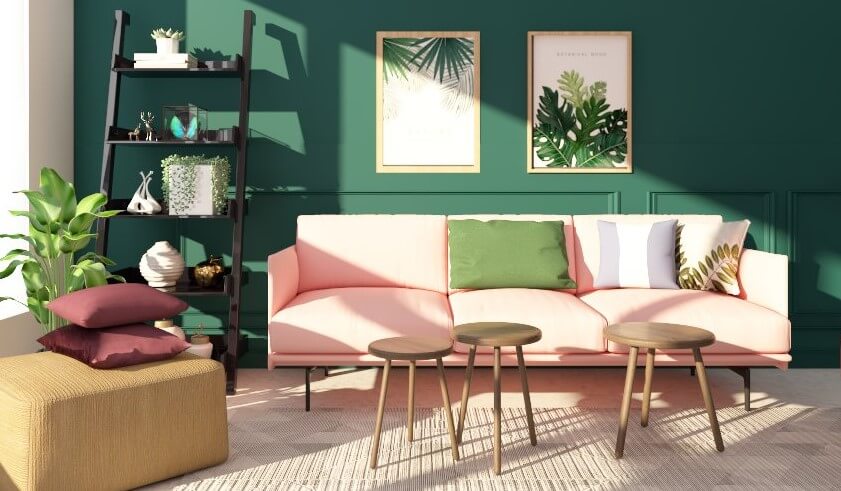 Lighting is an important part of any home. In a modern home, the light fixtures are usually non-intrusive and high-end. You can install pendant lights in enclosed rooms while installing a stylized chandelier in open spaces. You can also use high-hanging sconces with artistic designs to reintroduce the origins of contemporary interior design trends.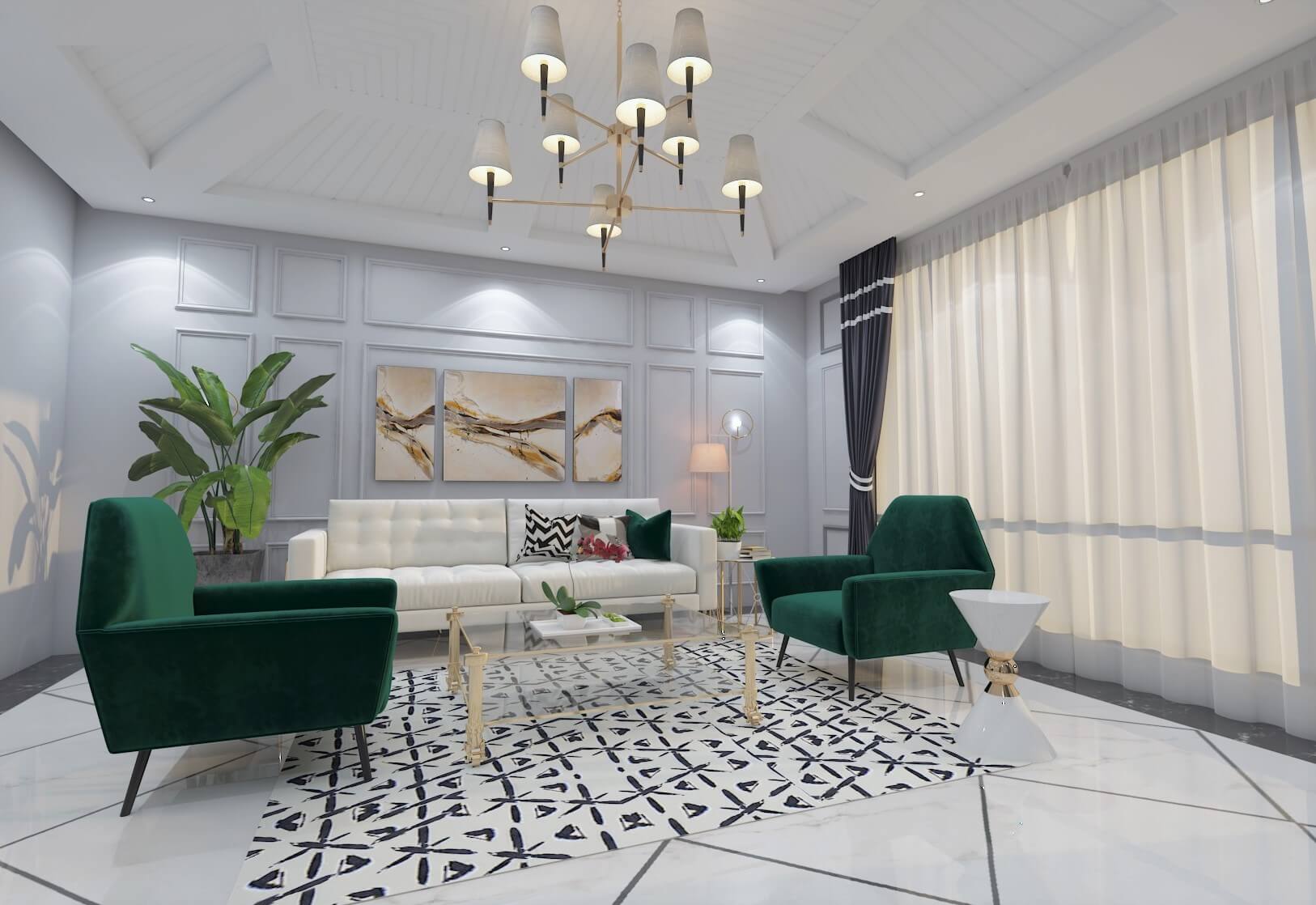 As we've said before, contemporary homes utilize a lot of open spaces and natural materials. Introducing natural light into your home can make the minimalist space look more expansive and clean. The natural elements of nature must have free-flowing space in a modern home. Not to mention, wooden tones play an important role in tying the otherwise dull colors together. It presents contrast against the neutral colors, thus making the modern home feel more welcoming and warm.
You can install wooden archways alongside sliding glass window treatments to blend modernism with natural materials.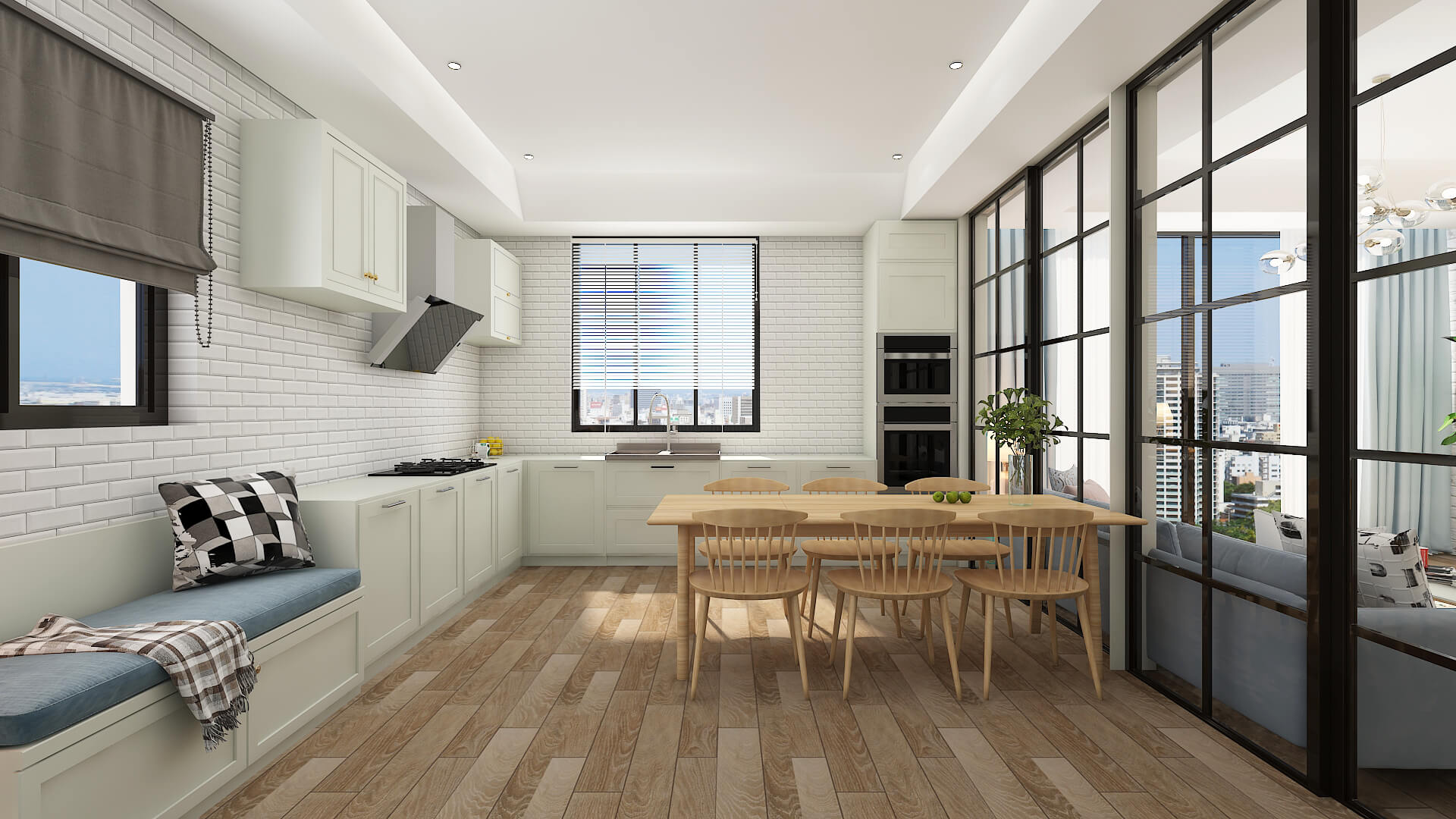 8. Stainless Steel Equipment
Stainless steel appliances and fixtures add a modern touch to any form of interior design. Not only are they incredibly functional and easy to clean, but the shiny surfaces automatically make the room feel more trendy and futuristic. The sheer polished look adds glam and glitter to the contemporary home, which is kind of the whole concept of modernism anyway.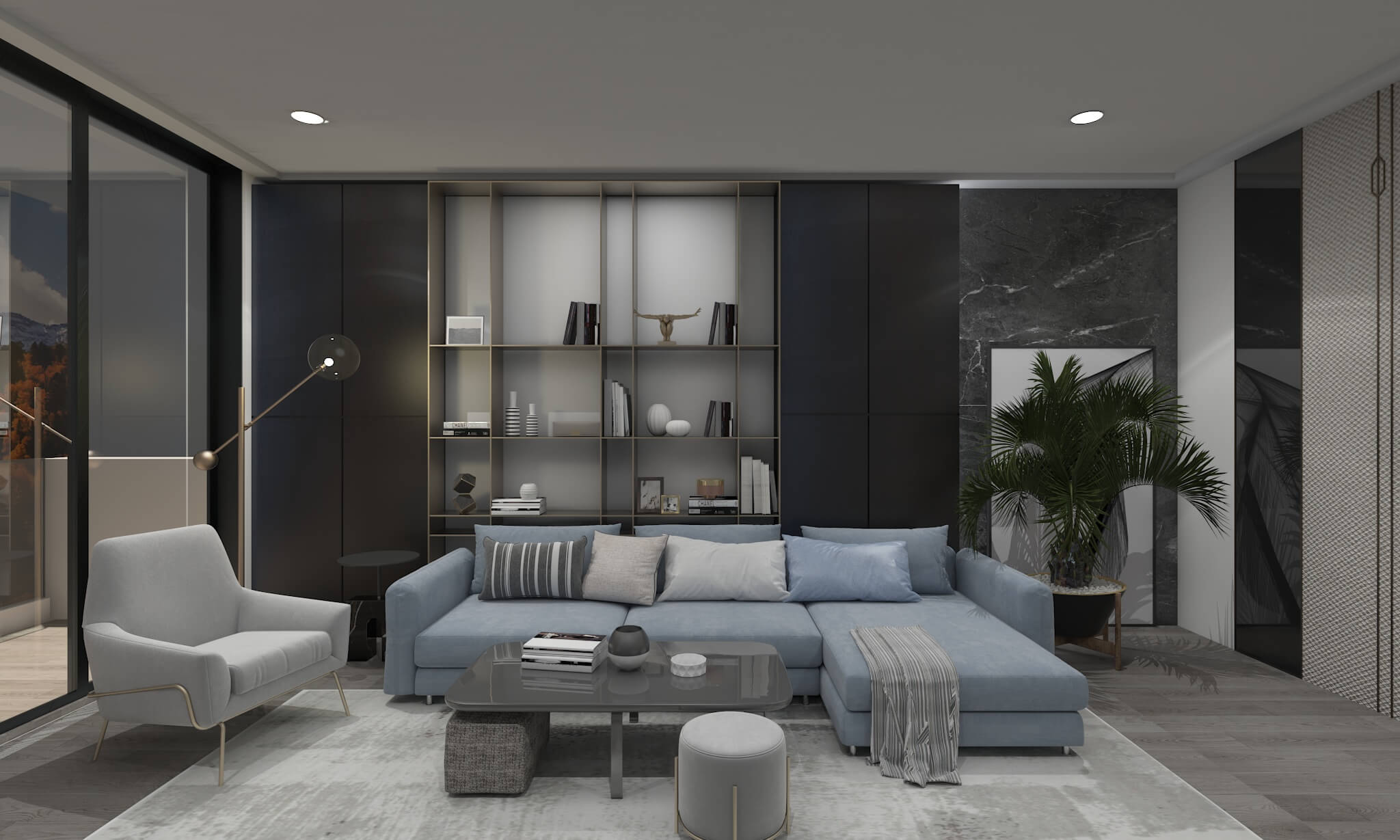 9. Multifunctional Room Ideas
In a modern household, nothing is as cut and dry as limiting the functions of each room to its namesake. A kitchen can double as a dining room, the living room can be a hall for large gatherings or a bedroom for overnight guests. Therefore, the furniture in a modern home must complement these varied functionalities.
Hence, consider using multi-faceted furniture in your contemporary interior design ideas. Install futons in the living room, and collapsible tables and chairs around the entire living space. You can also use oriental or modern room separating apparatus to convert a single open space into two rooms when the need arises.
Having cleared the kind of furniture and home decor that suits a modern home, let us take a look at how you can transform your current living spaces to accommodate a contemporary feel.
How to implement Contemporary Designs to homes?
a) Contemporary Bedroom
As we have already established, contemporary interior design focuses on minimalism. Therefore, in order to transform your bedroom, start by discarding the mountain of decorative pillows and only keep the ones you need to sleep. Replace the rustic dresser and vanity with one that has clean lines and lots of storage space.
You can install a stage bed or a box bed that doesn't attract a lot of clutter underneath. Use sheets, pillow covers, and linens with clean, geometric patterns or stick to white. You can never go wrong with white.
Read also – Modern Bedroom Designs Vs Contemporary Bedroom Designs
b) Contemporary Living Room and Hall
Moving on to the living room, consider using some multifunctional furniture with glass or wooden textures. Use pastel, monochromatic colors as much as possible. You can also use some neutral colors for area rugs by embracing the Japanese culture of implementing jute mats. Install storage spaces in ideal locations in a contemporary living room and shoe racks and overhead cubbies in the hall to hide away all unnecessary items from view.
Read also – Best Living Room Ideas
c) Contemporary Kitchen and Dining Area
Finally, a contemporary kitchen, especially in small apartments in New York, can double as a dining room. Whether or not you have a separate space for it, consider room ideas that can be multifunctional.
Install some wooden and glass cabinetry in the kitchen and maybe a breakfront for your china in the dining room. You can also use shelving and drawers with rollers as they provide a modern feel when in use. Swap the wooden splashboard laminate with a tile backsplash, and while you're at it, consider upgrading your appliances as well. Use simple, geometric dining mats, and consider replacing your dining furniture with polished wood designs.
Read also – Best Small Kitchen Design Ideas
So there you have it. With these simple tips and tricks, you can quickly convert any living space to reflect contemporary design ideas. If you are still uncertain about how to remodel your beautiful house into a modern home, you can use our Foyr Neo software to design a contemporary home on a 3D platform and check the interior design trends in your floor plans before you implement them.
For these contemporary design inspirations (and more!), sign up for a free 14 day trial of Neo today. No strings attached 

Read also – Everything About Interior Design