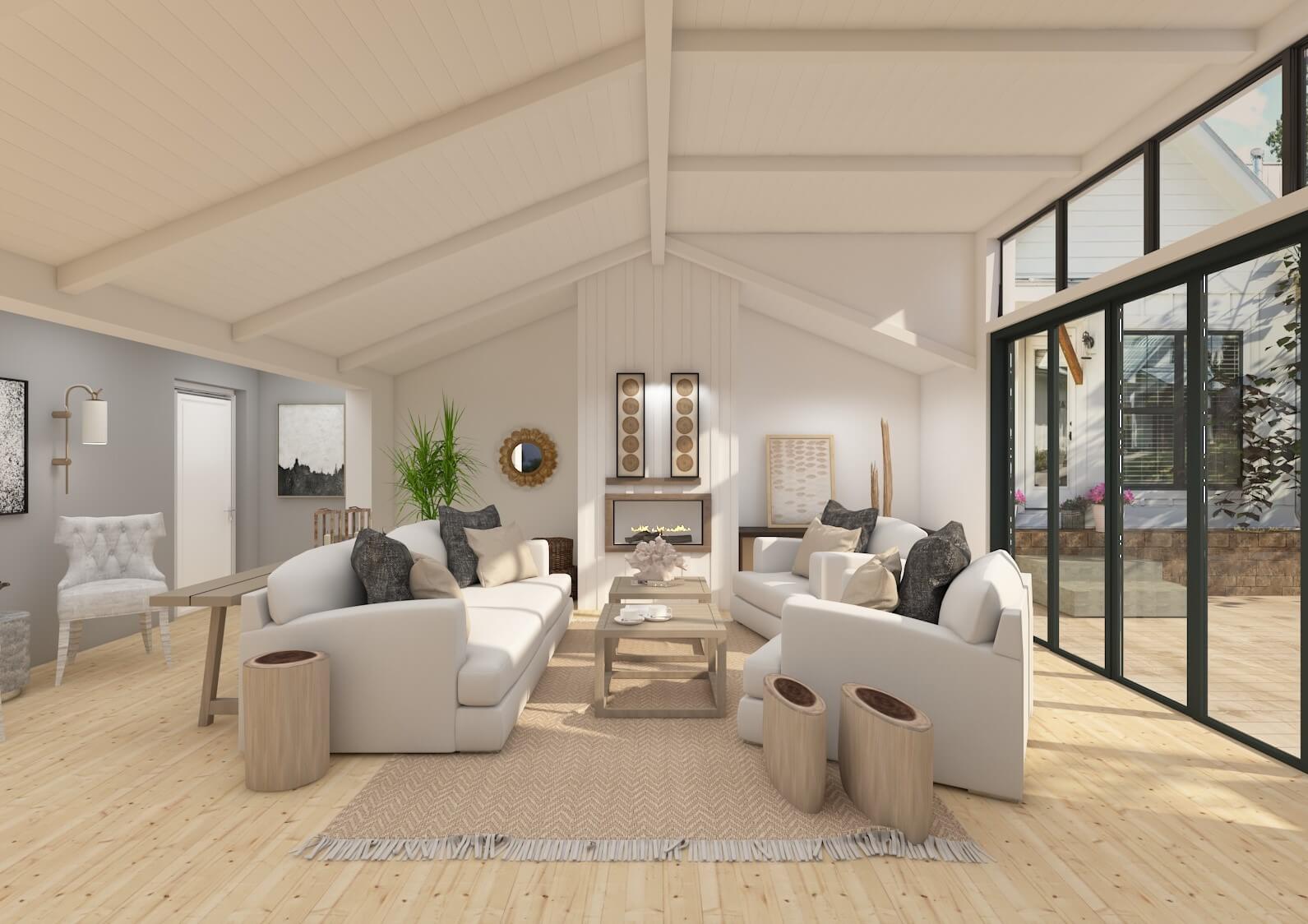 In today's post, we'll be reviewing the top 8 essential elements of contemporary interior design, as well as how to bring this design style into each room of your home!
The word "contemporary" means "current," and what is current is ever-changing – so, this style of interior design can be very eclectic for that reason, and it may even borrow pieces and styles from all different eras. Furniture and appliances for contemporary interior design don't have to be brand new – for example, furniture and art from the modern era are often used within these designs, and even traditional mouldings and millwork can still be incorporated in many cases. 
Before we jump into the top contemporary design tips, however, let's review some key information.
What Is Contemporary Interior Design?
What is referred to as contemporary interior design became popular in the 1970s. At the same time, in the art world, postmodernism emerged. It was originally a blend of new styles before it became recognizable as its movement. This design style borrows elements from modernism and postmodernism, as well as ideas from many other styles such as art deco, deconstructivism, futurism, and more. 
Contemporary interior design has been well-etched in homeowners' memories since the twentieth century. The style has maintained a strong foothold in the industry, and is often the preferred interior design trend among homeowners. Rather than emphasizing glitz and glam, contemporary designs are more focused on subtle beauty, adhering to the ideology that less is more.
What Are the Basics of Contemporary Design?
The contemporary style of interior design is always changing. As each decade passes, the decor trends of the day will always be considered contemporary. Hence, this design trend is not necessarily tied to a specific period of time. Instead, it is an ever-evolving style that reflects what is happening today.
Right now, the mantra of contemporary designers is to tone down unnecessary adornment and highlight the hidden depths of materials and elements in a home setting. The key governing principle of contemporary interior designs is to select elements with clean lines and an unobtrusive feeling of advancement. This style does not use frilly prints and patterns, and remains as minimal as possible. 
What Are Popular Contemporary Design Styles?
High roofs and uncovered windows are perfect for floor plans for contemporary interior design. These homes are open, breezy, and brilliant. This design may incorporate large windows, unique or odd shapes, open plan and harmony with the surrounding landscape. The finish of a contemporary design typically uses a lot of natural elements such as fir or cedar and stone.
The finishing details and furniture are minimalistic and use clean lines. Comfort and sustainability are key values that professionals consider when applying the principles of contemporary interior design. Additionally, this design style tends to favor curves over strong lines, black and white color palettes over warm neutrals, open floor plans, and sleekness. 
Here Are the 8 Best Elements to Incorporate in Your Contemporary Interior Designs:
1. Cool Shades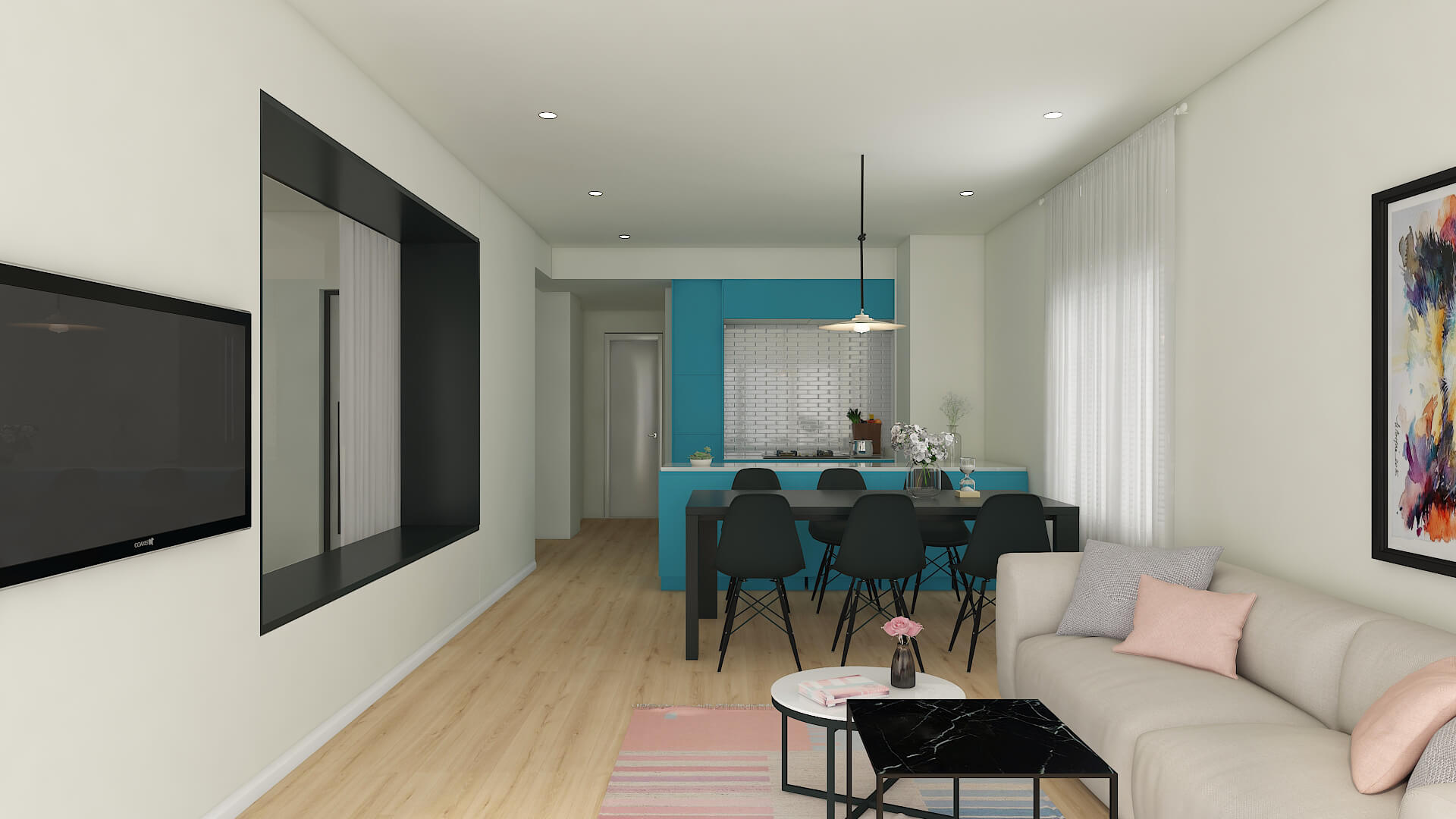 Disregard conflicting examples and flashy examples: contemporary homes are described by their cool, quieted shading palettes, highlighting a great deal of whites, creams, and darker shades, including darker, beige and mauves.

Accents of shading can likewise originate from pads, floor coverings, tosses or decorations, which add enthusiasm to what could somehow be a plain looking room.
2. Updated Textures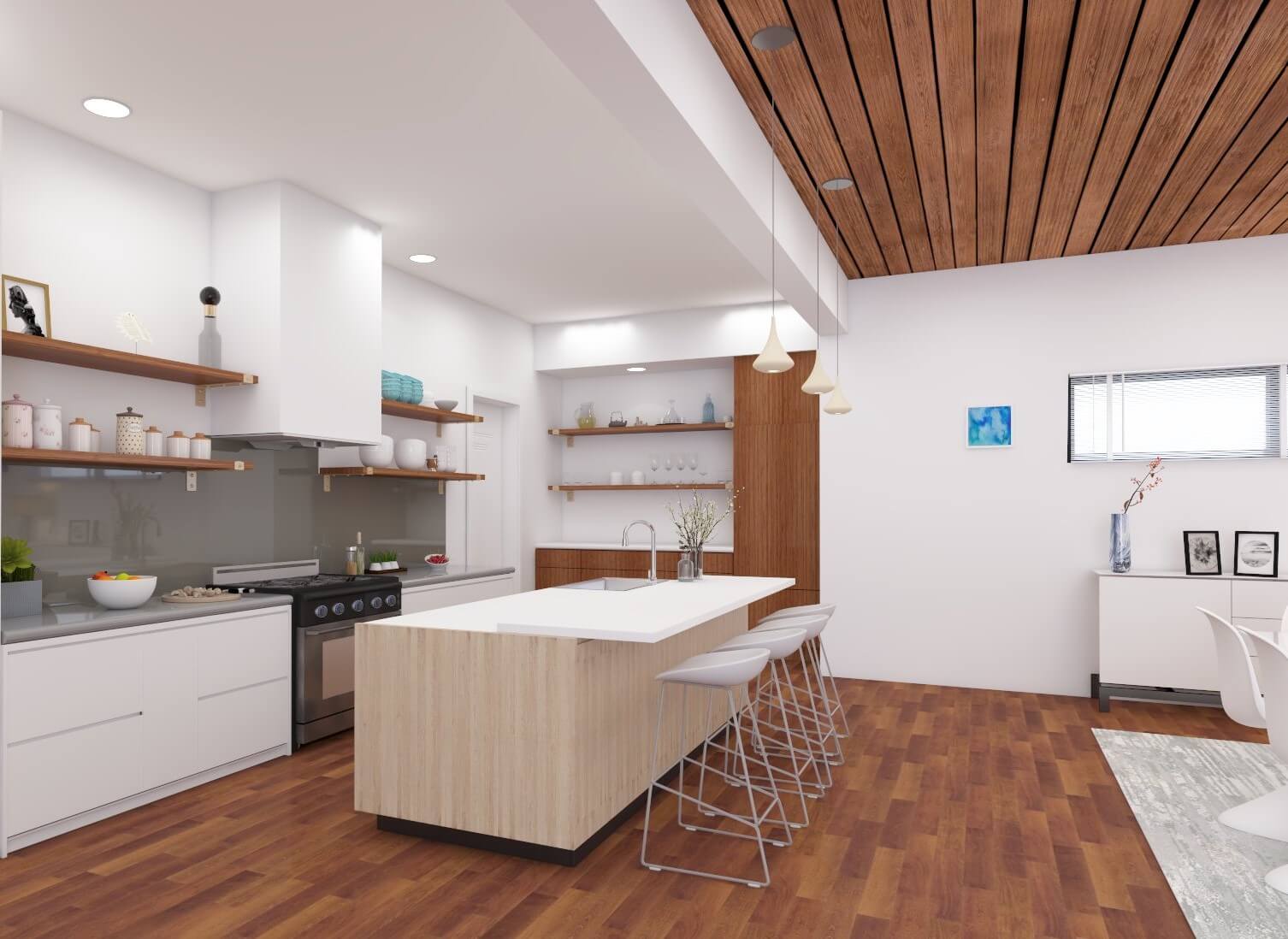 In homes that use contemporary interior design, you can expect to find gleaming metal, finished wood, and cool tiles. 

Floors are usually wood or tile, though rugs and mats are often used to add warmth and shading to a room. 

Chrome finishings on furniture and appliances – particularly in the kitchen and the bathroom – are popular choices. This gives an updated, present day look. 
3. Uncluttered Surfaces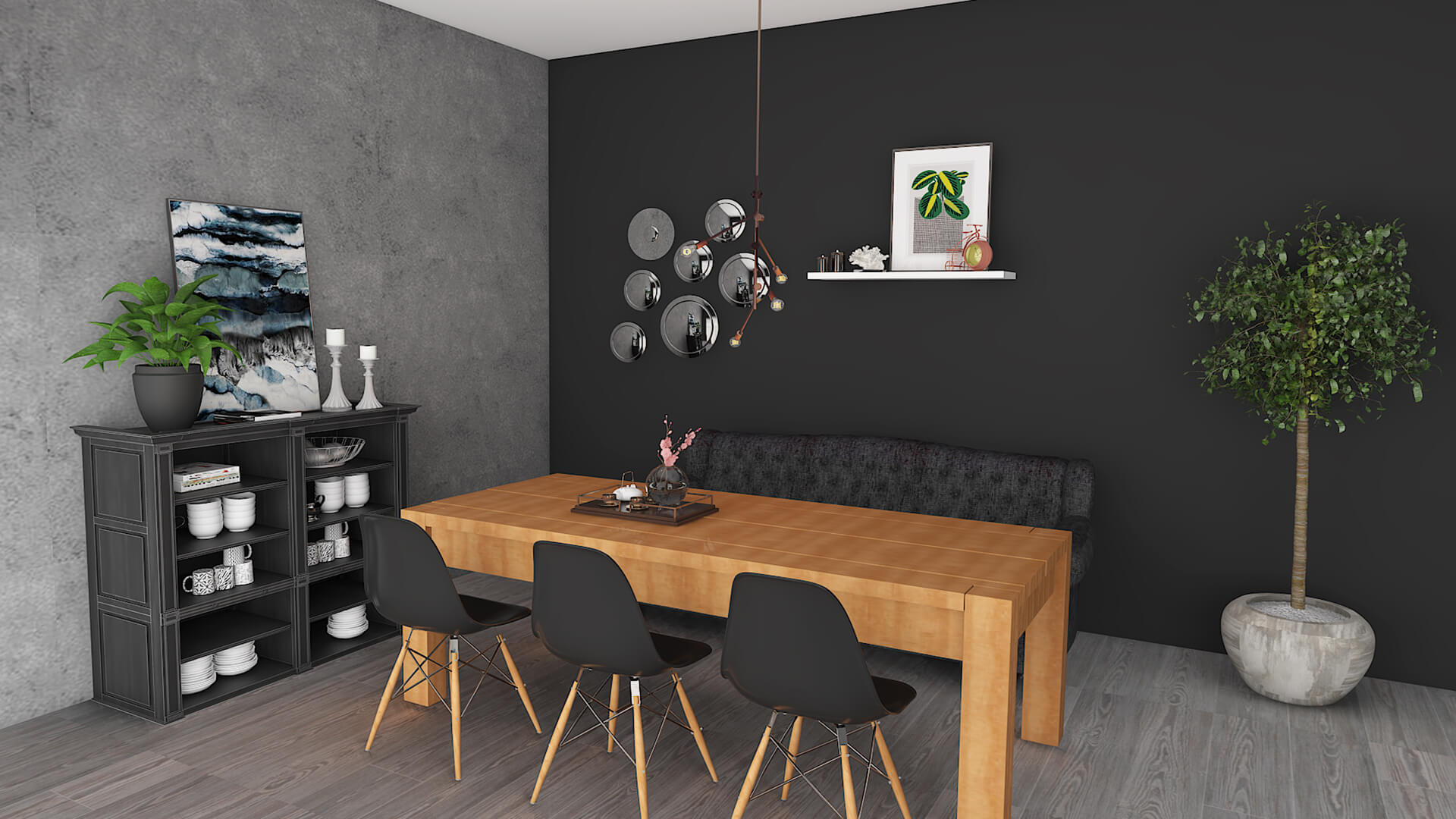 Surfaces in contemporary interior designs are uncluttered. 

Don't follow the urge to decorate your tables and window sills with picture frames and trinkets. Instead, a few carefully chosen adornments will help you achieve the ideal contemporary style.
4. Curved Lines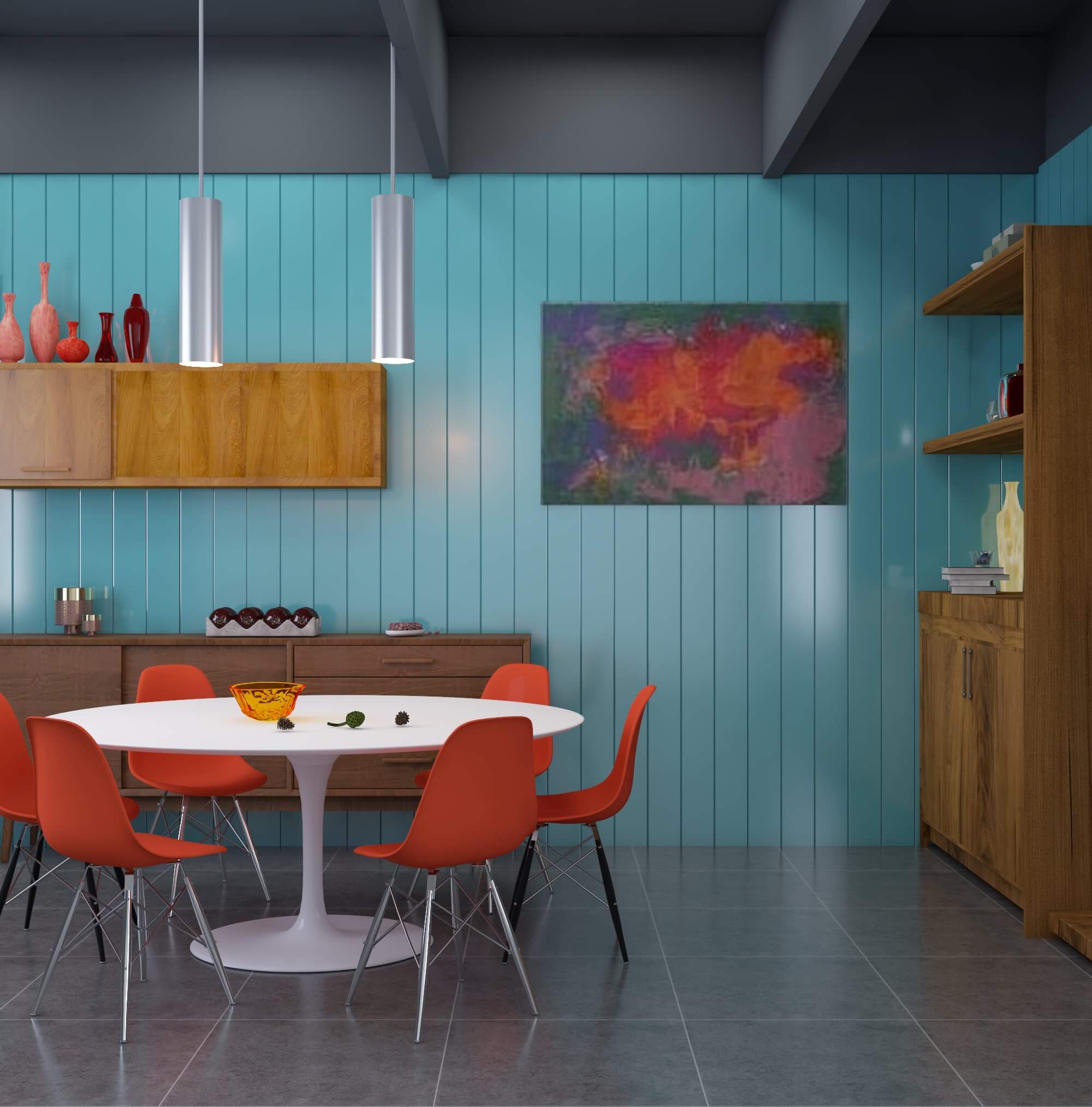 Lines are one of the most distinct features in contemporary interior design. These are found in architectural details, pieces of furniture, and wall art, among other places. 

These designs favor curved lines over straight lines – for example, use an oval-shaped dining room table, rather than a rectangular one. 

When developing plans for your own contemporary space, remember that less is more! 
5. Clean Furniture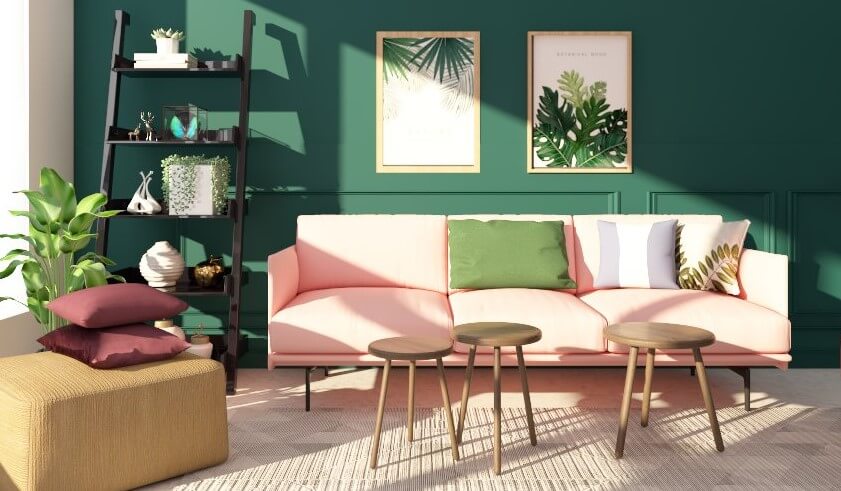 When it comes to choosing furniture, look for smooth, simple, and clean geometric shapes to capture the essence of contemporary interior design.

Furniture should be as simple as possible. Avoid flashy decoration and intricate patterns; rather, if you have to choose a pattern, use bold, close-up prints, or simple thick stripes. 

Never use curtains with fringe, trims, or tassels.
6. Metallic Lighting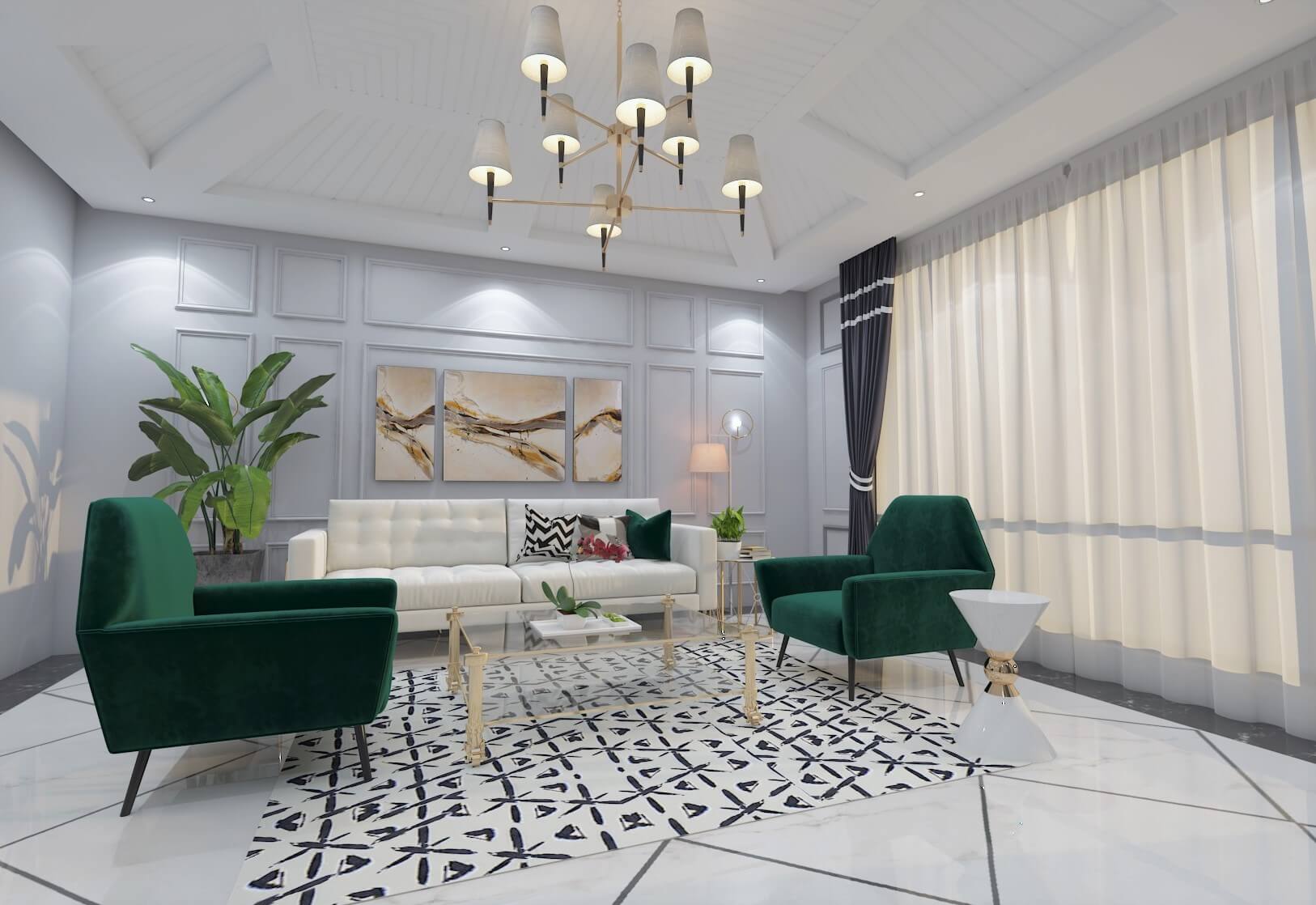 Lighting will help you make an artistic statement in your contemporary interior design plan. 

Lamps are often metallic, and might even use a pop of a primary color like red, yellow, or blue. Commonly used light fixtures include tracked or recessed lighting, floor lamps, and pendants.
7. Wood Tones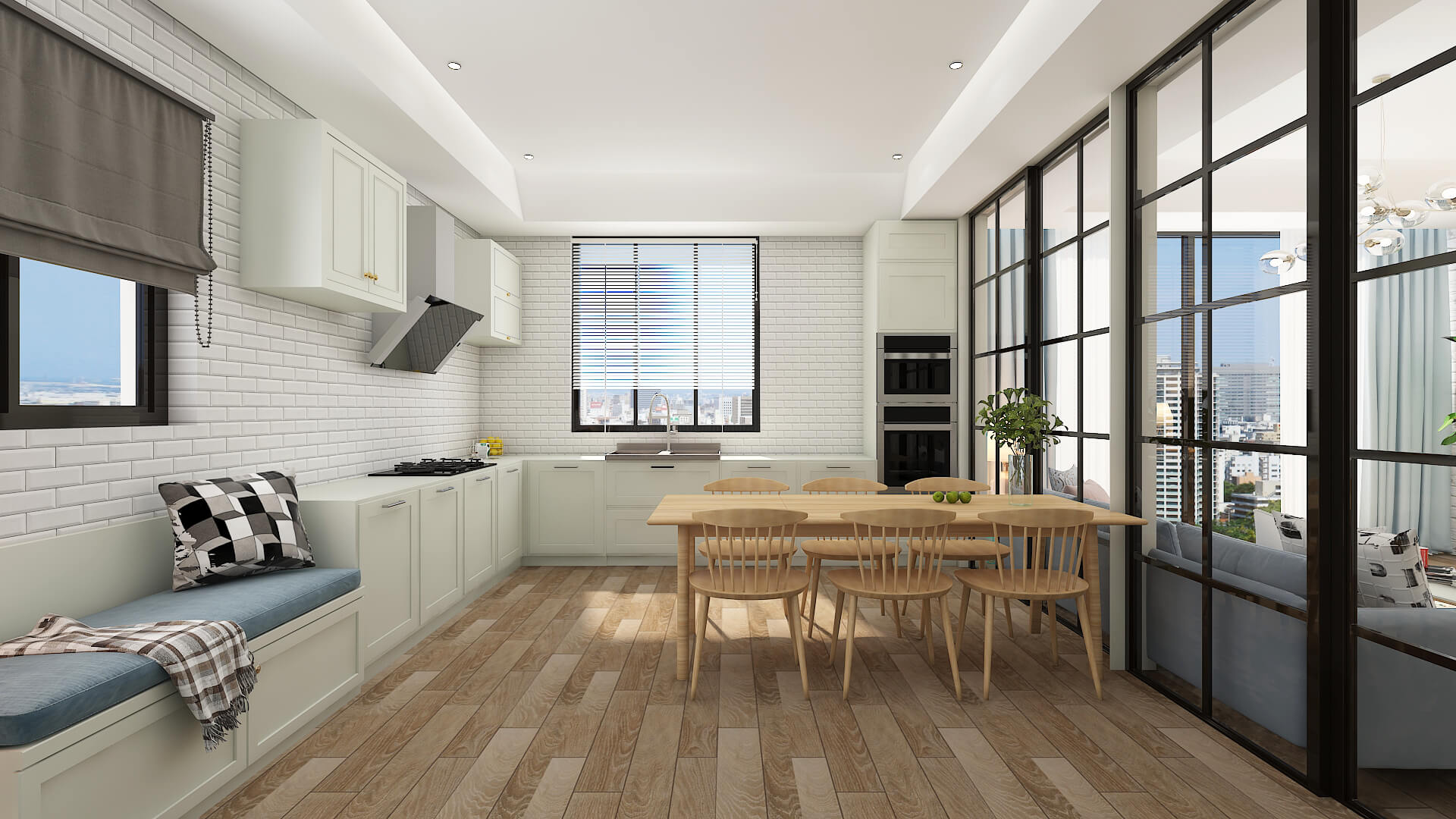 When you choose wood surfaces, remember that contemporary interior designs use either very light or very dark tones. 

This trend follows in all rooms of the house, whether it's a bookshelf or a dining room table. 
8. Multifunctional Features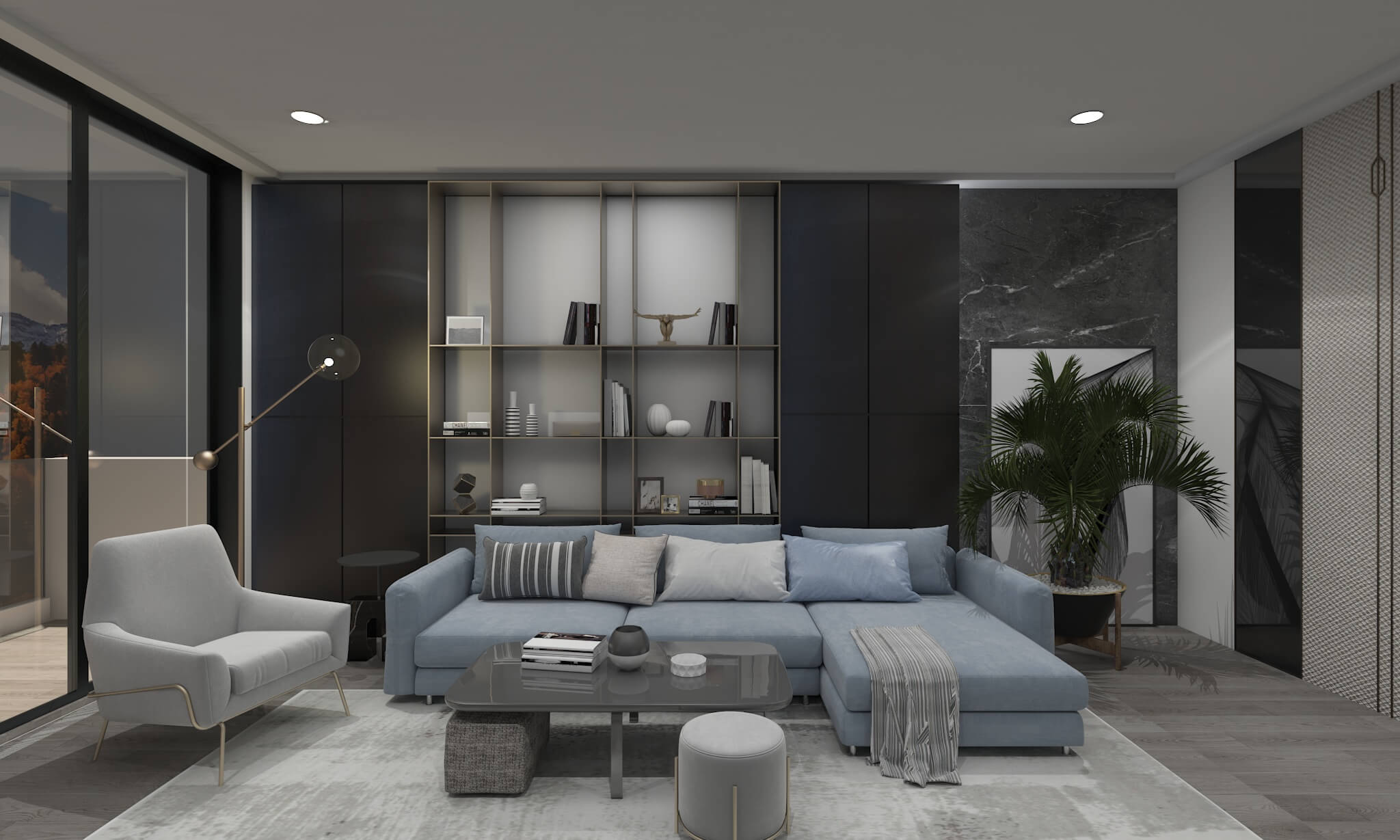 The contemporary design style follows the ethos that less is more – so, look for furniture that can fulfill multiple uses.

For example, find a stylish couch with an easily hideable pull-out mattress for your guests to save space. 
How to Bring Contemporary Styles into Each Room of Your Home?
Contemporary interior designs are relatively easy to accomplish, so long as you know what to look for when you begin your design process. Follow these room-by-room tips to make sure your design is consistent and trendy. 
1. Bedroom
Invest in a decent stage bed to serve as the point of convergence in your bedroom design. Stage beds are popular in contemporary interior design – with just a mattress and no box spring, stage beds are clean and minimalistic. 

When you make your bed, tuck your sheets tightly, and don't bother using extraneous, decorative pillows – just stick to the pillows you use to sleep. 

For a perfect contemporary style, use dressers, bedside tables, and vanities with clean lines, sharp corners, and rich, dim shading.
2. Living Room
Since contemporary interior design favors minimalism, keep your living room as open and uncluttered as possible. Find a smooth, monochromatic sofa, and maybe consider glass or chrome accents for your lamps and decorations. 

If you're looking to show off your personal aesthetic, consider a bold, colorful area rug, or color block abstract artwork. 
3. Kitchen
The kitchen is one of the most essential rooms in your home. Continue using clean lines and edges, and keep your kitchenware as organized as possible.

Don't be afraid to incorporate bold colors in your tile, cupboards, or backsplash. For example, an exciting contemporary interior design trend is the use of royal blue or navy kitchen cabinets. 

Add some pendant lights to make sure your space is enhanced with bright, complementary light.
Final Thoughts:
Above all else, as an interior design professional, your priority should be to create a space that is aesthetically pleasing, functional, and fulfills your clients needs and desires. Each individual home you decorate with the contemporary interior design style will inform your aesthetic decisions. 
For example, in historic American cities like Philadelphia and Boston, some homes may have been originally built in the early 1990s or even earlier, retaining older trends like stained glass windows or Victorian chandeliers. On the other hand, you won't find these historic building features at a condominium complex in South Florida. 
But, as someone who is skilled in contemporary interior design, you don't have to erase remnants of the past – instead, you can incorporate these unique oddities into your designs, meshing the old and new together in a fresh style. With it's constant evolution, contemporary interior design allows for creativity and experimentation. Just make sure you stay true to the minimalist ideologies of contemporary interior design. 
To make your design process even easier – and to get even more contemporary interior interior design inspiration – check out Neo, our lightning fast interior design software. This tool comes with a massive catalogue of world-class design presets that can inspire designs for rooms of all shapes and sizes. You can browse through the collections, filtering by different styles and themes, to find one that works for you!
For these contemporary design inspirations (and more!), sign up for a free 14 day trial of Neo today. No strings attached 😊
Click to rate this post!
[Total:

0

Average:

0

]