Sketchup software is a 3D modeling software used for various purposes like creating architectural designs, interior design, video game designing, machine designing in mechanical engineering, and building designs in civil engineering. Similar to SketchUp software, other online websites like Foyr allow the users to create a three-dimensional design or model in the website. They have various tools and a huge library which can be used to create various models by both, the architects, and the clients without any idea about graphic designing. Instead of Computer-Based software like SketchUp software people prefer these online websites for creating simple and complicated models.
SketchUp Software Features
Sketchup software is available online in the form of a simple free version, and also in an advanced paid version. 
The Sketchup software also has a Gallery to share the models with other people and download models made by others. 
The Sketchup software includes miniature human beings, furniture, and various other models that can be downloaded and used for your particular creation. 
SketchUp software is easy to learn and user-friendly. Anyone with an interest in colors and drawings can use the SketchUp software to learn more about the textures and create various new models. 
The Sketchup software also has some breakthrough features like advanced lighting, in which the user can find the part that would receive the rays of the Sun.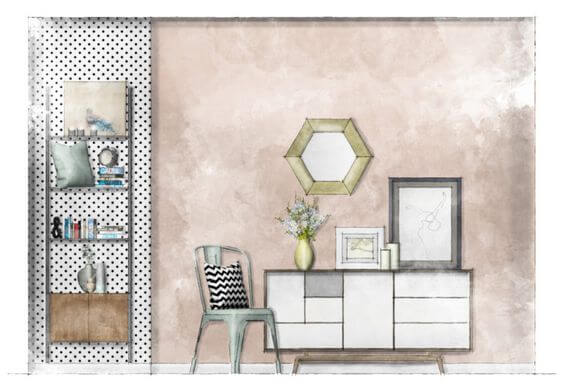 But sometimes, there might be a situation where the SketchUp software would fail to meet the requirements of the users, and hence, people search for various other alternatives that would suit their needs. Some of the common SketchUp software alternative tools available are, 
Foyr Neo
Foyr Neo is an upcoming app which is lightning fast and features most of the features of the above-mentioned software combined into a single platform. It will allow the person using the app in understanding how to make designs instead of models, and hence, it is extremely user-friendly, unlike SketchUp software which is difficult to use.
Blender
Blender is one of the more used 3D creation software. The software is free and Open Source. Blender is preferred by animators and architectural designers for creating a perfect model. It has unique features like sunlight direction, camera and lighting effects, and video editing capabilities. The major disadvantage of this software is that it is a bit complex when compared to SketchUp software, and hence, it would be difficult for a beginner to learn and use it for the first time. The Blender software provides various features like modeling, rigging, rendering, simulation, and animation. 
Free CAD
Free CAD is a free and open-source version software. It is mainly used for mechanical engineering designs, but the software can also be used for other purposes like architecture and other types of modeling. The version has many 2D components to make multiple shapes and designs. It has one of the largest open-source libraries available in the field of scientific computing. The SketchUp software libraries are comparatively smaller than this software.
Sweet Home 3D
As the name suggests, this is an architectural software that is used to create the plan of your house along with interior decorations. It is Java-based software that is used to create a 2D model of your house and convert it into a 3D structure. It is completely user-friendly, and not complicated like many other SketchUp software which requires some basic knowledge.
BlopHome
This is also an architecture-based software that can be used to design various interior structures of the house, such as the bedroom, kitchen, study, and living room with furniture, and other designing materials. The software does not require any type of registration and has a wide range of furniture and design collections in its library. This is a simpler version of the Sketchup software and can be used as an alternative.
Autodesk AutoCAD
This is an advanced version of designing software and is mostly used by professional designers. It provides an extensive API for extensions and custom objects, along with the modern 3D engine and tools. This is a commercial software application and is available as a 30 days free trial version. Registration is compulsory after 30 days like in Sketchup software.
pCon.PlannerCAD
This is a free application that allows you to create various furnishing models, and also allows you to view them in a photorealistic environment. This model is mainly used for interior decoration and creating 3D structures for presentation. It provides a clear picture-based view of how the final version would look like. 
Autodesk 3D max
This is an advanced version of 3D Studio Max software. This computer Graphics based software is mainly used for creating various animations models, games, and architectural images. The software is preferred by most animation creators, and it is one of the basic software that every architect has to study before entering the field. A detailed study of the software will allow the person to understand any other type of 3D modeling software available in the market.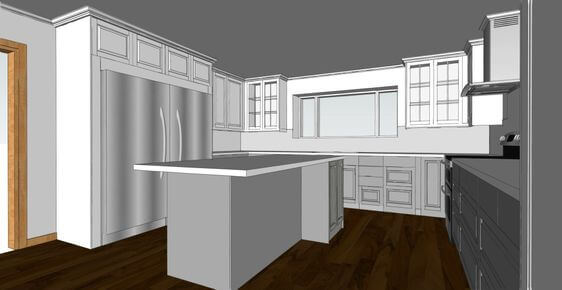 Shapr 3D
This is the only 3D modeling software that can be used in Apple-based devices and iPad Pro. It is the only mobile-based application that is mainly used for creating engineering designs, 3D prints, and various other model creations. Shapr 3D can be used along with all types of CAD software, and the models can be exported into STEP or STL-based files. Apple users can use this software on their iPads efficiently.
Libre CAD
This 2D application can be used in all types of operating systems, including Windows, Apple, and Linux. It is based upon Qt and one of the leading cross-platform applications and UI development framework in the market. The software can read all types of files and export them. This is an advanced application for 2D creators with various layers, polylines, tools, and transformation tools, along with an advanced snapping system. The application is lightweight and faster when compared to other 3D models.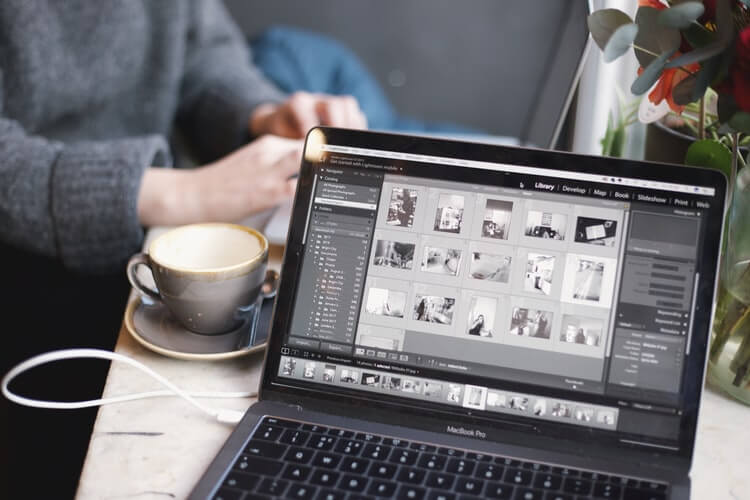 How to Learn SketchUp Software Easily?
Certain software like Blender and AutoCAD requires professional knowledge to operate them. Even these professional software can be easily learned with the help of various manuals and guidance articles available online. If you are willing to understand and learn some advanced software like Sketchup software, you can easily learn them using the following steps: 
Which is the Best Alternative Software for SketchUp?
Start with some basic 2D modeling software like Pencil and Flash. This software is easy to learn and understand. 
Most of the 2D software are available for free, and it can be easily downloaded. After downloading, start analyzing them and try using them by clicking on each and every single function available in the software. Most of them are user-friendly, and hence, anyone can understand them.
Various YouTube guidance videos and tutorials available in the form of videos and books are on the internet. These videos are easier to understand when compared with guidebooks. 
After understanding the 2D-based software completely, you can shift to 3D software like SketchUp software, which might be a bit difficult to use during the initial stages. But with proper practice and tutorials, you can become well versed in this software within 15 to 20 days. 
The next step is trying out other software that are complicated in nature like 3D Max, CAD, and Blender. There are various online tutorials available for all these software, and learning them from home is an easy process. 
Most of these tutorials are free, and if you require professional guidance, you can always apply for online paid certified classes.
Most of the software have various advantages and disadvantages. But only certain software are thoroughly useful for architectural and interior designers. Softwares like SketchUp software, Blender, AutoCAD, and Autodesk 3D Max are some of the most common software used by professionals for creating advanced designs and structures. Other software like Pencil, Shapr 3D is mainly for non-experienced people to create their own design and for learning. But when considered overall, software like AutoCAD and 3D max can be used by professional designers for designing proper 3D structures. Software like Libre CAD can be used for designing advanced 2D structures. The other sources can be used to create basic models and learn them efficiently. SketchUp software lies in the middle of these two criteria, and hence, it can easily be used by both experts and newbies.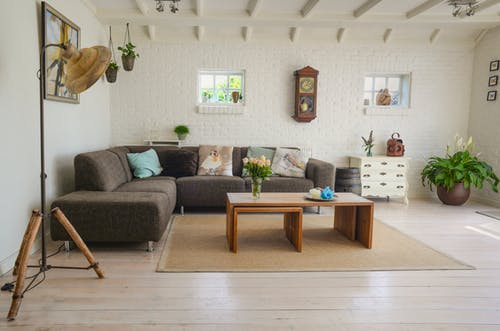 Along with these software, users can also use Foyr website that provides 3D visualization platform, that can be used by various real estate designers and other Architects for creating models. It is one of the most widely used online designing platforms and is also used for converting 2D models into 3D plans. They are suitable for all types of devices. 
Evaluation Criteria
In order to select a perfect software the best method is to consider certain factors like:
The type of operating system available in your system. 
The efficiency of the tools available.
Library modules need to be very efficient and user-friendly. Certain software prevents the re-modulation of previously available modules, while certain other software allows them. So, more flexible software is more advantageous.
Most of the alternative software mentioned is simple and user-friendly. New learners can use these alternative software initially to learn, instead of SketchUp software which is difficult to use and learn.