Home » Design Software & Tools » 10 Best Floor Plan Creator for 2022 (Free + Paid)
Creating Floor Plans
A floor plan is the most basic blueprint of what your house or office is going to look like when it's finished. It is a simple 2D representation of the entire space to be designed and helps illustrate the layout and foundation for the latter processes in the design and execution stages.
Drawing up these floor plans can be as complicated or simple as you like them to be. You can create them on drafting paper by hand but architects, interior designers, and builders commonly use various tools and software to design floor plans accurately, quickly, and with precise detailing. Floor plan creators and tools comprise various tools to do just this – create simple and clear floor plans to use as the base of the whole project and to visually communicate with the client about the design and execution plans.
However, floor plans are just the first step. Architects and designers use an array of tools to create 3D mockups of the interior of your home before they start execution.
Today, we are going to review some popular floor plan creators and interior design tools that designers use in 2022.
However, finding the best floor plan creator is easier said done. With so many options in hand, it often becomes overwhelming to find a free online floor plan creator that comprises the best features.
The article includes a comprehensive overview of the ten best floor plan creators that can make precise floor plans to help you make an informed decision.
Let's get started!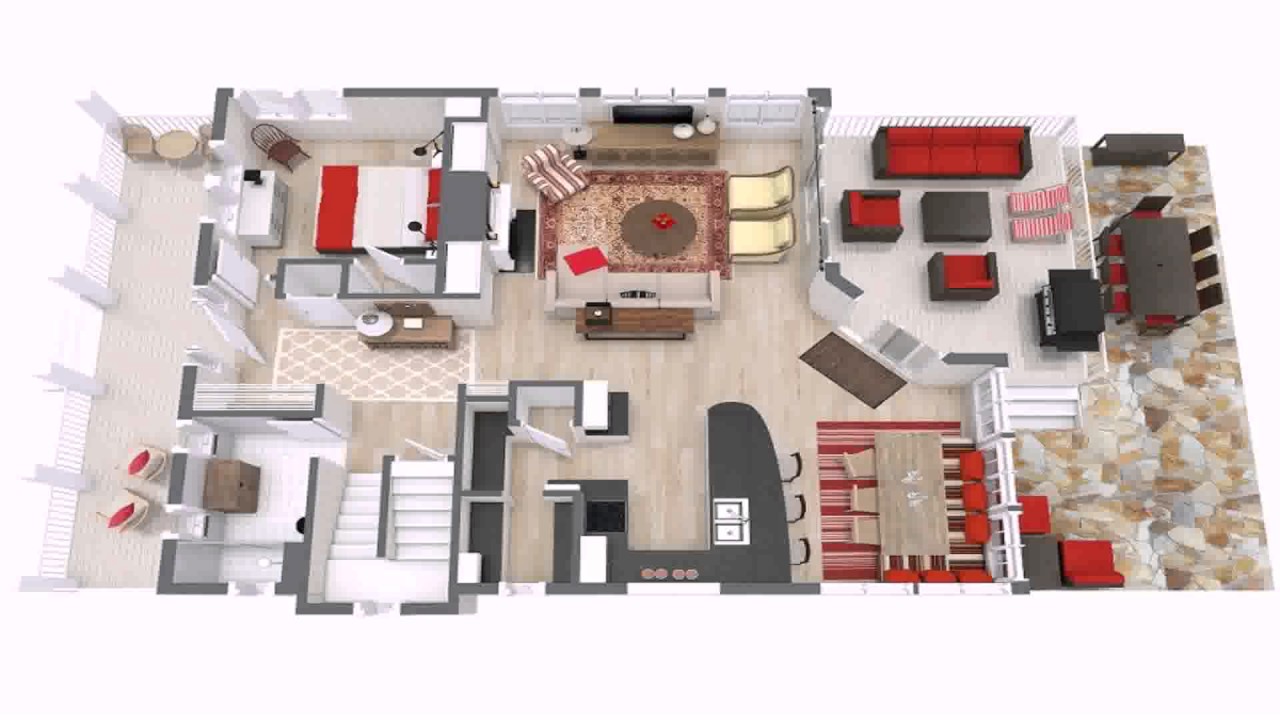 Image credit: matjarplay.com
What is a Floor Plan Creator?
As mentioned above, there are many online floor plan creators that help architects and interior designers create 3D floor plans. The advanced floor plan plays a great role in shaping an image of a design idea in prospective clients' minds.
So how does a 3D floor plan creator do that?
Typically, the best floor plan creator uses specific tools with several functionalities to make a 3D floor plan easy-to-understand and illustrative. It uses pre-made floor plan templates and floor plan examples, along with a wide variety of parameters that help architects draw a plan by implementing their ideas.
With the help of these templates, architects and designers can sketch floor plans without having to invest a whole lot of time and energy. The intuitive nature of the floor plan creator allows designers with little or no experience in 3D technology to determine the tools for floor planning.
Photorealistic image is one of the best characteristics of floor plan creator as it showcases to clients what they are investing in. But it doesn't end here; the advanced technology of floor plan creator enables people to enjoy 3D walkthroughs, along with 360-degree views. That means the virtual reality that comes out from an abstract idea makes a 3D floor plan stand out.
Read also – Foyr Neo Floor Plan Software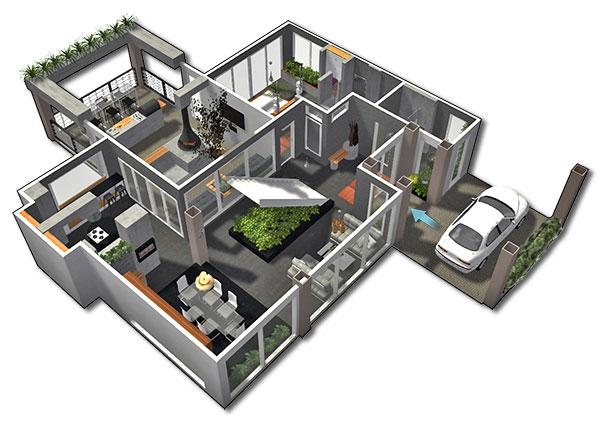 Image credit: home-designing.com
Which is the Best Floor Plan Creator?
Foyr Neo doesn't need an introduction when it comes to enlisting the best floor plan creator. It enables designers in the automatic calculation of room to create impeccable floor plan designs. The features of this software are incredibly easy, as you can draw the floor plan from scratch.
It is compatible with sketch apps that can send Bluetooth laser meters and values to an Android smartphone and mobile device. It makes your app purchases worth it and gives you enough room to create a perfect house plan or home design.
All you need is to add the description and details of walls, doors, and windows and let Neo do its work. The 3D button will take your client on the digital tour and show them their home or office's future look.
With Neo, you can begin with 14-day free trials to understand the features and make the most of them. Once you know how it works, you can start with the basic package that costs only $49 a month.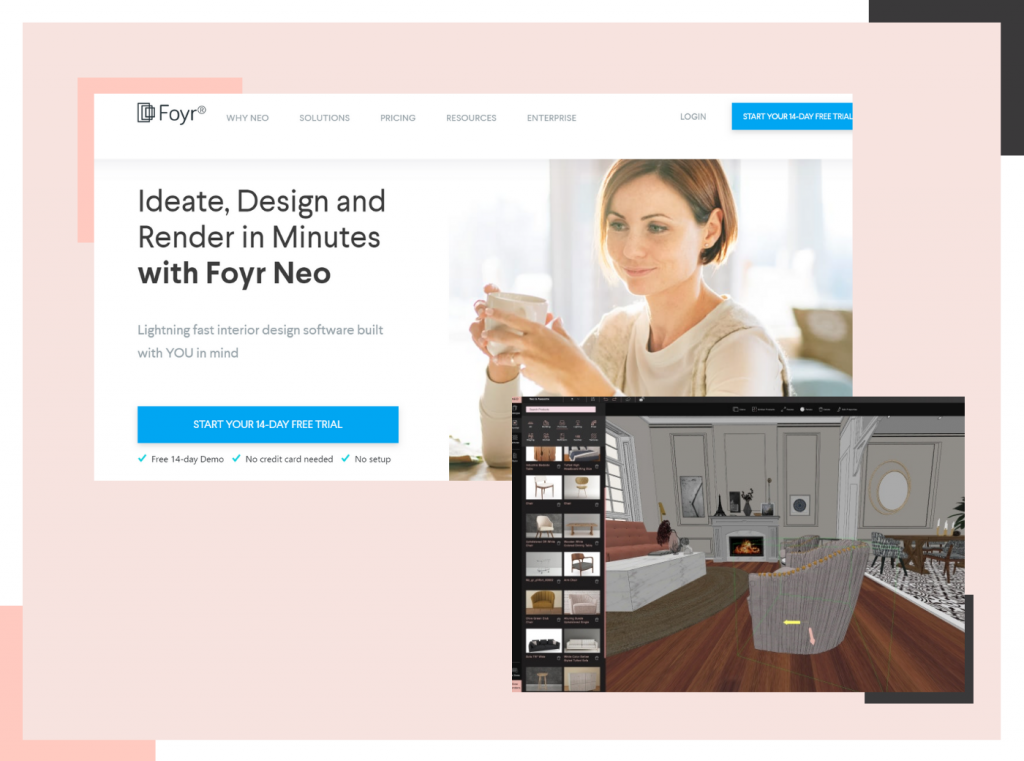 This is a 2D/ 3D CAD and BIM software that can be used in both Windows, and Mac-based platforms. This software is faster, with an increased number of tools that are used for floor plan conversion, 2D to 3D conversion, and for creating various designs in 2D and 3D. This software can be used to sketch a model in a fully integrated BIM workflow. It is mainly used for making floor plans, landscape designing, and industrial planning.
Although this is a fairly popular tool among architects, it requires a comprehensive technical knowledge of BIM concepts. This software is not ideal for users who have no technical education in architecture or BIM and is not built for easy use for first-timers.
Cost: starting $198/ month. Free Trial not available
Ease of Use: 3/5
Value for Money: 3/5
Price: 3/5
Overall Score: 3
Read also – 15 Best Home Design Software
Smartdraw is an org chart maker that offers a web floor plan creator layout tool for easy use, sharing, and collaboration. SmartDraw's chart and diagram templates are used to create visuals for companies that are simple to visualize. Its floor plan creator may be used by anybody with the internet and geared up with architectural design symbols and file-sharing programs. It is a viable option as a floor plan maker and it is fairly simple to create quick floor plans.
However, users who would like more features or a highly intuitive and engaging interface with heaver features like 3D designing or rendering post-creating floor plans may not prefer Smartdraw. It is perfect for drawing up floor plans and downloading them in png, svg, or pdf format for further planning. Users who prefer more technical and niche architecture and design software should choose from other software listed here
Cost: starting $9.95/ month. Free Trial available
Ease of Use: 4/5
Value for Money: 4/5
Price: 4/5
Overall Score: 4
Read also – 15 Best 3D Rendering Software Alternatives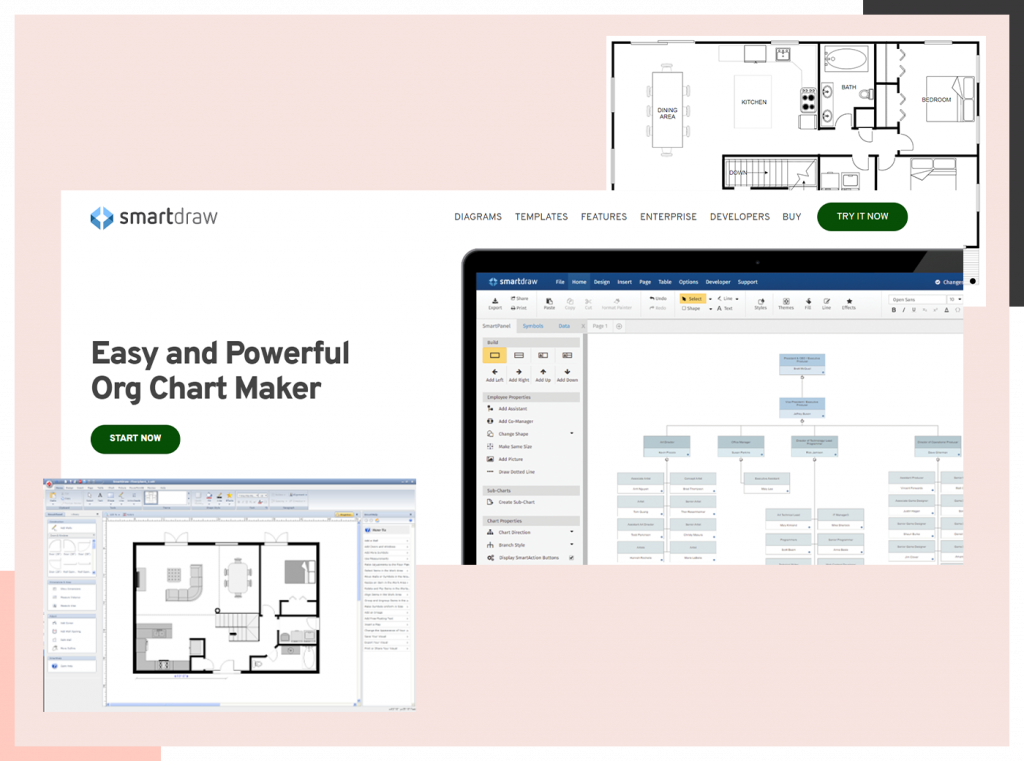 Roomle is another great choice when it comes to buying free floor plan software. It is best for office managers and homeowners to layout floor plans, especially with decoration and furnishings. The software is an excellent option to help clients visualize the space. It can modify spaces and objects to make them more customized.
Like Planner 5D, the basic version of this floor plan software is free. However, the company directly quotes you the price of Roomle's business version.
Roomle is a viable option for first-time users and design experts alike. While it is not too hard to create and export a floor plan in PDF format to process on other software, Roomle also offers an array of features for product and furniture designers. Users can upload their product files and configure them with a visual configurator built into the platform, thus combining functions for quick first-time basic users as well as design and modeling veterans.
Cost: starting $176/ month. Free Trial available
Ease of Use: 3/5
Value for Money: 3/5
Price: 3/5
Overall Score:   3
Read also – 12 Best 3D Visualization Software
Planningwiz floor planner is a 2d/3d floor planning software for interior designers, real estate agents, property builders, and furnishings retailers. It is an easy-to-use floor plans design tool that enables users to deliver floor plan ideas to clients. The answer is available on each free and paid variation. Its restrained free plan allows you to create 2d/3d projects and, relying on the kind of the project; you may no longer print or even export the plans.
Planningwiz is a good tool for beginners and small-sized boutiques or interior design firms and architects as well. The interface is simple enough to be used by homeowners and designers who are not adept with BIM technologies and concepts. Users don't need to have extensive expertise and experience with complicated CAD software.
They can immediately log in for free and start creating floor plans, convert them to 3D and communicate the designs and ask for feedback from clients. However, there are more advanced tools listed here that would suit a design professional with large or prestigious clients.
Cost: Not Listed. Free Trial available
Ease of Use: 3/5
Value for Money: N.A
Price: N.A
Overall Score: 2
Read also – 21 Best 3D Modeling Software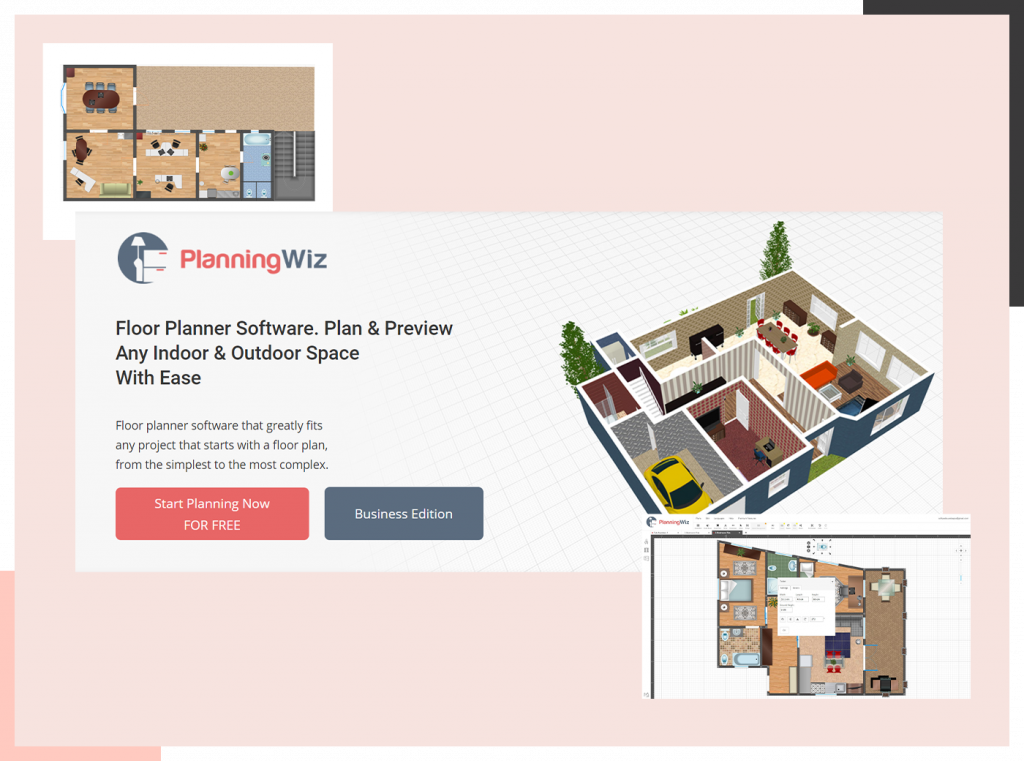 RoomSketcher is the first choice of many real estate agents to create, print, and show accurate floor plans to wow their customers. Its detailed 3D walkthroughs and designs are ideal for demonstrating the features of a property.  It can work with GLM floor plan app and compatible with all Google devices.
If you don't want to draw a floor plan with this software, upload a blueprint and let its expert illustrator draw it for you.
The free version of Roomsketcher is available for basic designs, but you need to pay $49 to design 2D and 3D floor plans.
It is ideal for users who just want to create floor plans for free. Paying users can create 3D designs as well but the feature set and interface are not too premium or powerful. While beginners and designers on a budget would greatly benefit from the software, high-end boutiques and designers would generally opt for software with high-end rendering capabilities.
Cost: starting $49/month. Free Trial available
Ease of Use: 4/5
Value for Money: 2/5
Price: 2/5
Overall Score: 2.5
Read also – 15 Best Kitchen Design Software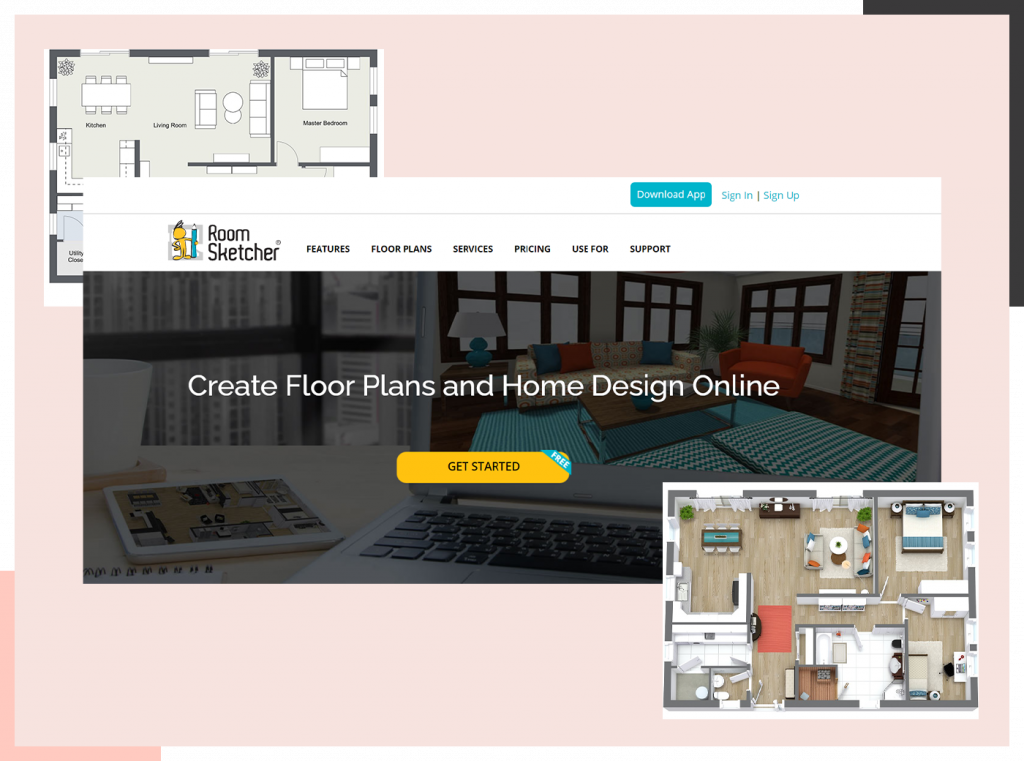 Template usage is the key feature of this floor plan creator. The software is the best option if you want to be more creative with your drawing tool and want to draft ideas from the earliest stage of the floor plan to the end.
It is a perfect choice for documentation, design ideas, and RFIs. Plus, it is easy to learn but won't give you a highly detailed computer-aided model. The software is not free and can cost you $695.
Cost: starting $695 / month. Free Trial available
Ease of Use: 3/5
Value for Money: 3/5
Price: 3/5
Overall Score: 3
Read also – 15 Best Free Room Design Software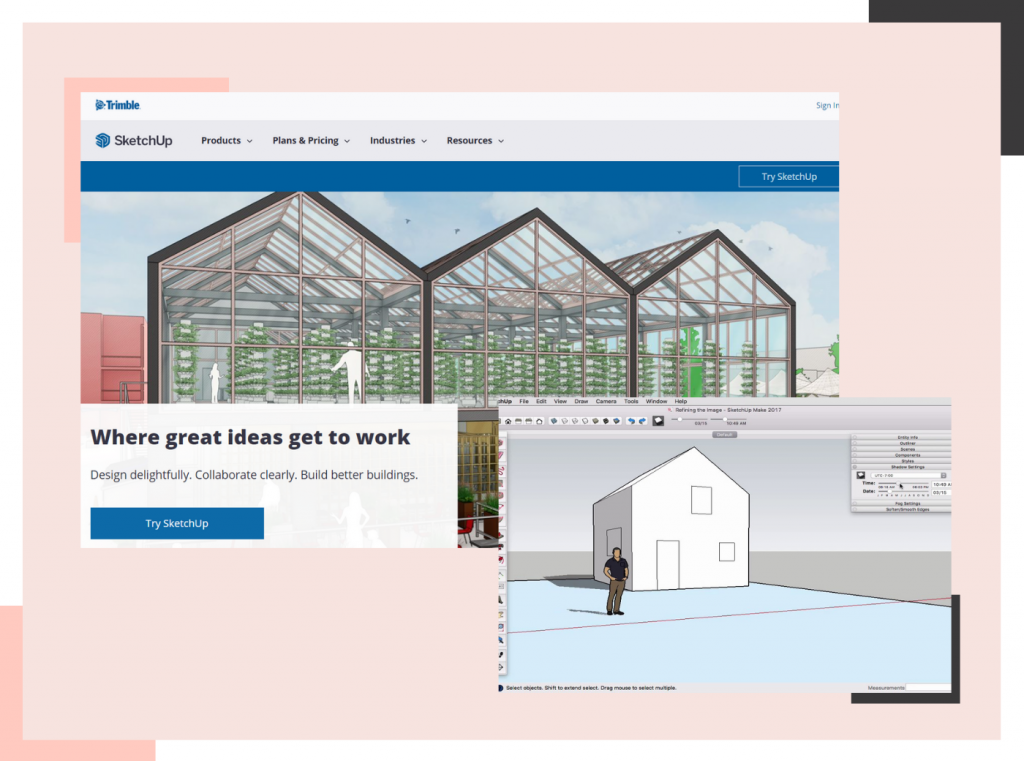 It is an online floor plan creator that most real estate agents use to create to give a quick overview of a property to their clients. Floorplanner allows you to play with the creative tools and go into the complexity to customize the plan the way you want. It is compatible with laser tools like Leica Disto, Hersch Lem, MAC PD-I, and Hilti PD.
FloorPlanner consists of features that would cater to professionals as well as design enthusiasts, homeowners, and users with no CAD knowledge. They have a symbol library, the option to create or upload new furniture, cloud synchronization, and the ability to quickly switch from or to imperial units.
The pricing plan has different tiers, such as its basis is free for a one-floor plan but charges you $4.99 for other projects. You can buy an annual package that costs you $14.99 to $2.99 and offers five projects.
Cost: starting 5/ month. Free Trial available
Ease of Use: 3/5
Value for Money: 3/5
Price: 3/5
Overall Score: 3
Read also – Best 3D Presentation Software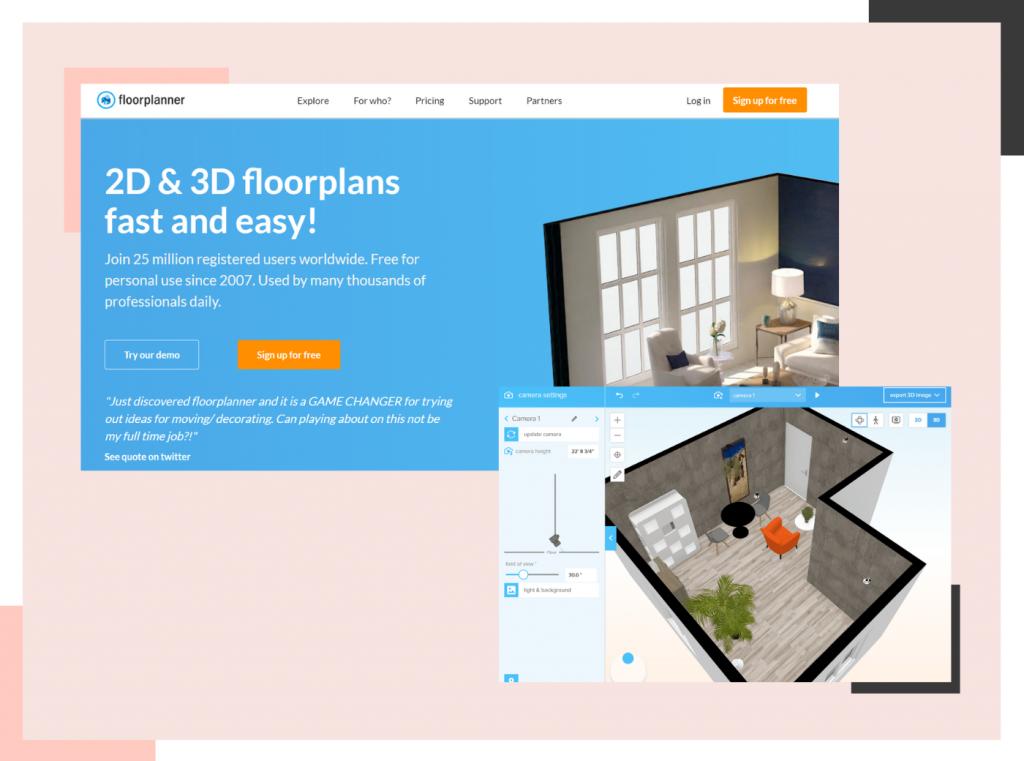 This is a collaborative design-creating software that comes with a floor plan creator. With this floor plan creator, you can make and share designs with clients and colleagues. If you know how to make the most of its collaborative element, it is the best floor plan creator for you.
LucidChart is one of the more elementary tools on this list and would not be readily preferred by architects or furniture designers who have years of CAD training and BIM knowledge. However, you can create floor plans for rooms of any shape on LucidChart and export them in pdf, png, or dxf files so that they can be used for further processing on other tools.
It is well suited for design teams that need to collaborate on projects. However, the functionalities and integrations available on Lucidchart would not entice a professional architect or 3D modeler to prefer this software as a first choice. It is used for designing more planning documents, charts, and visual aids for organizational communications.
Cost: starting $7.95/ month. Free Trial available
Ease of Use: 4/5
Value for Money: 2/5
Price: 3/5
Overall Score: 2.5
Read also – 21 Best 3D Rendering Software for Interior Designers
The browser-based tool comprises some standard set of features and enables you to draw floor plans online. Annotation functionality and documentation for interior spaces are what make the software different. Plus, it boasts a broad database (walls, windows, doors, furniture, etc.) to draw realistic renders. The software is free and makes the best choice if you have a low budget.
Although it is extremely user-friendly and available on multiple platforms, homestyler would not attract architects or BIM experts as the feature set is just enough for 2D to 3D translation of designs but is not powerful enough to create 3D models, renders, etc. They do have a furniture library, symbol library, and user-defined dimension lines that can be reused quickly if required.
Cost: starting $20/ month. Free Trial available
Ease of Use: 4/5
Value for Money: 3/5
Price: 3/5
Overall Score : 3
Read also – 9 Best Free Landscape Design Software Tools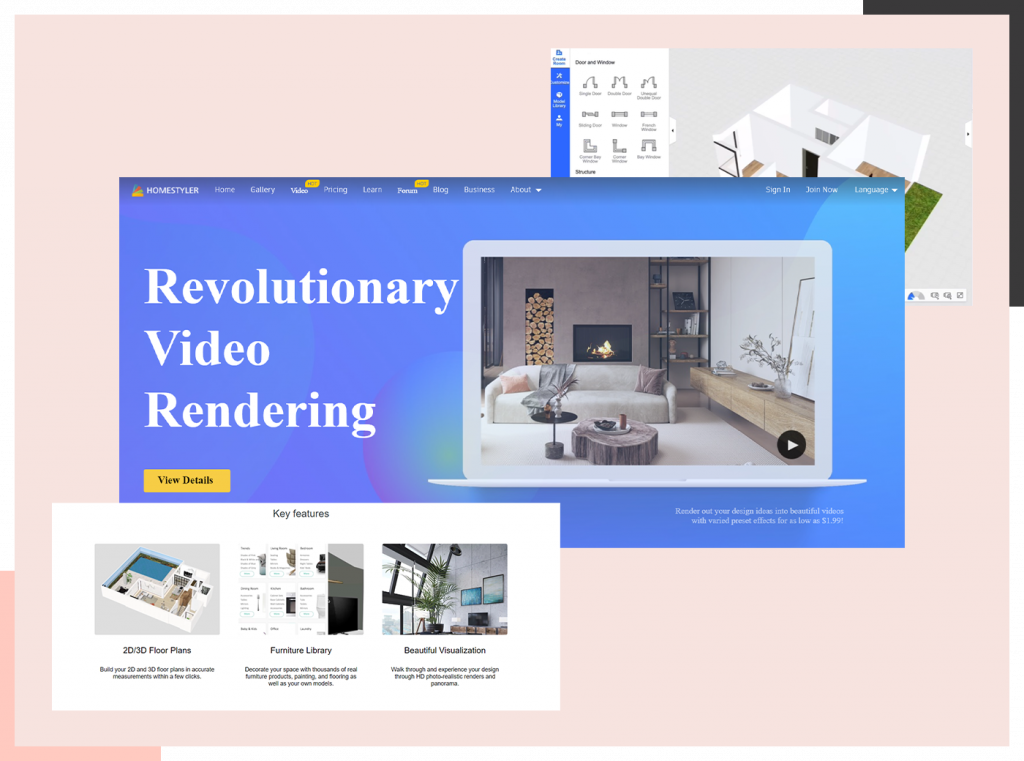 Which Floor Plan Creator Should I use?
Which Floor Plan Creators Do Architects Use?
Which Floor Plan Creators Do Designers Use?