Home » Floor Plans & Layouts » 6 Best Studio Apartment Layout Ideas and Floor Plan Ideas
Studio Apartment Layout Ideas
Times sure have changed. Gone are the days when seeking large, beautiful mansions was the norm. Nowadays, having a compact studio apartment or a tiny house is much more desirable due to its extreme functionality.
For the most part, in places such as New York, where people are busy as bees and small spaces are pretty much what is available, Studio apartments have become quite the rage. NYC offers a variety of one-bedroom, studio, or multi-house options which are favorable for their cozy and comfortable living spaces.
Although it may seem a bit unconventional, these tiny studio apartments with minimum square footage can actually be optimized for a better standard of living. Hence, today we are going to share some fantabulous interior design ideas that will spruce up your tiny apartment in no time.
But before we get into it, let us understand what a studio apartment floor plan indicates and what you should expect in these cozy living spaces.
Read also – 10 Best Floor Plan Creator for Studio Apartment
What is a Studio Apartment Floor Plan?
A studio apartment implies a small living space that facilitates the use of a home with minimum square feet with a functional kitchen, bathroom, and a room that serves double duty as a hall or living room as well.
These studio rooms are basically one-bedroom apartments without the walls separating these floor spaces from each other. However, the ideal sq ft of these minimalist homes are large enough to accommodate your furniture for a bedroom and kitchen. Oftentimes, they may have some small spaces allocated to fit in a couch and coffee table to convert into a smaller room.
With articulate interior design plans, you can easily convert these small spaces into multi-room apartments.
Read also – 14 Best Studio Apartment Decorating Ideas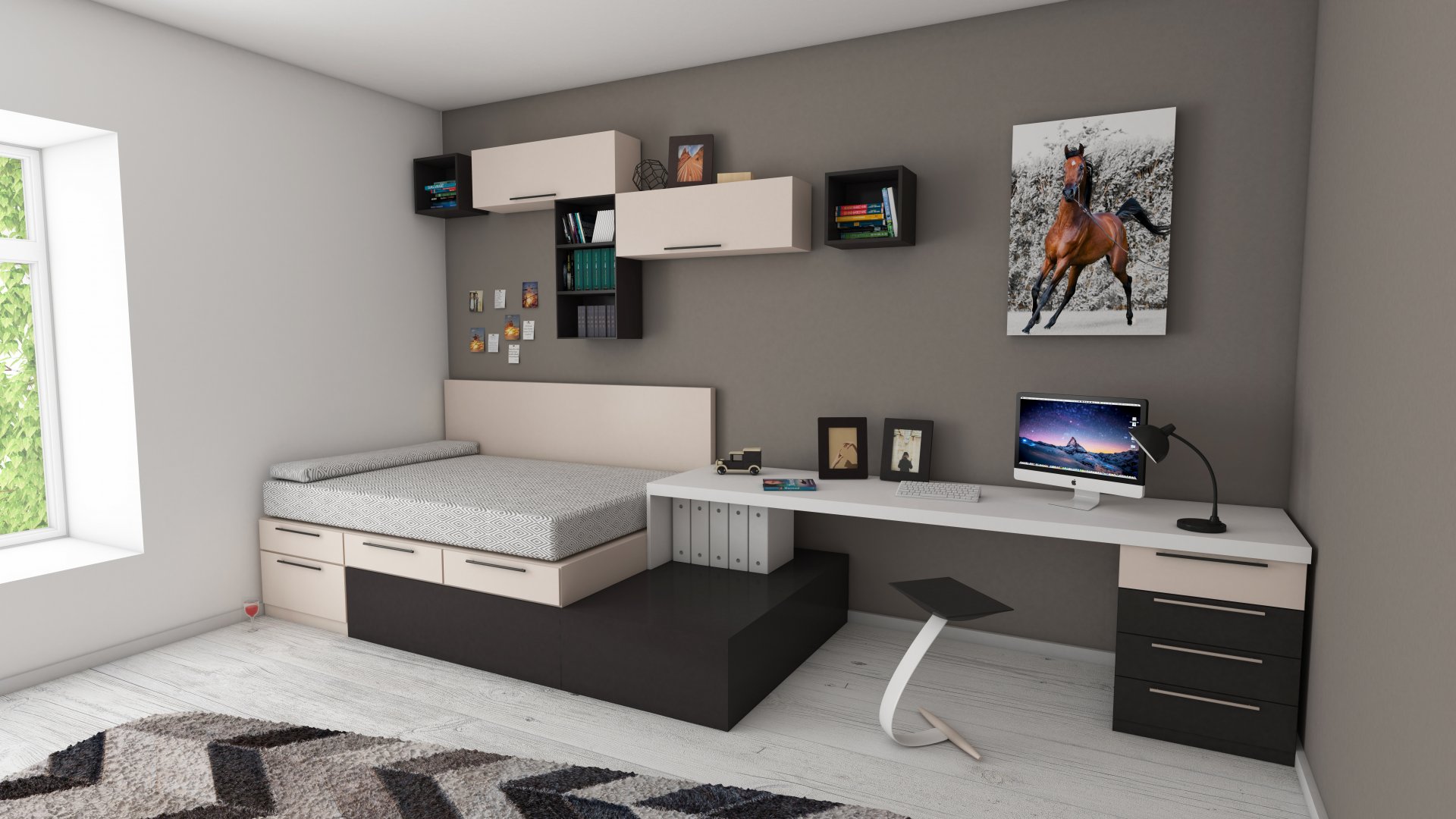 What are the Advantages and Disadvantages of a Studio Apartment Layout?
As an effective living space, a studio apartment has its pros and cons. Let us take a look at them so you know what to expect and what kind of studio apartment ideas will benefit you.
Advantages of Studio Apartment Layout:
Tiny studio apartments are extremely cost-effective especially in fast-paced regions like NYC where the cost of comfortable living can be very high.
Studio apartments tend to utilize minimum power. Since the square feet are a bare minimum, therefore not a lot of lights, fans, etc. are required.
They tend to accommodate very few appliances at a time which tremendously reduces the utility bills for electricity and water.
Studio apartments are easy to maintain and pose extreme flexibility when it comes to dusting and cleaning.
They can accommodate modern contemporary home designs and minimalist oriental design ideas which adds a freshness to the overall home.
It is a dream home for couples and bachelors given the coziness it offers.
However, every good thing has a negative side. Nothing in nature is balanced without the Yin-Yang effect, and studio apartments are no less.
Disadvantages of Studio Apartment Layout:
The most prevalent disadvantage of a studio apartment is the limited space in terms of square footage.
It is difficult to reorganize a studio apartment layout from the studs.
There is no solid distinction among the sleeping area, dining area, living area, or entryway in some cases.
Storage and shelving options are limited therefore you need to get creative with your organization and design ideas.
You can't cram too many pieces of furniture otherwise the place looks cluttered and disoriented.
Although these disadvantages do cause quite a bit of discomfort when organizing and designing the plans for a studio apartment, the advantages far outweigh them. Furthermore, we have some design ideas for your tiny studio apartment that will not only make the space feel cozy but also look expensive.
Read also – 10 Best Small House Design Ideas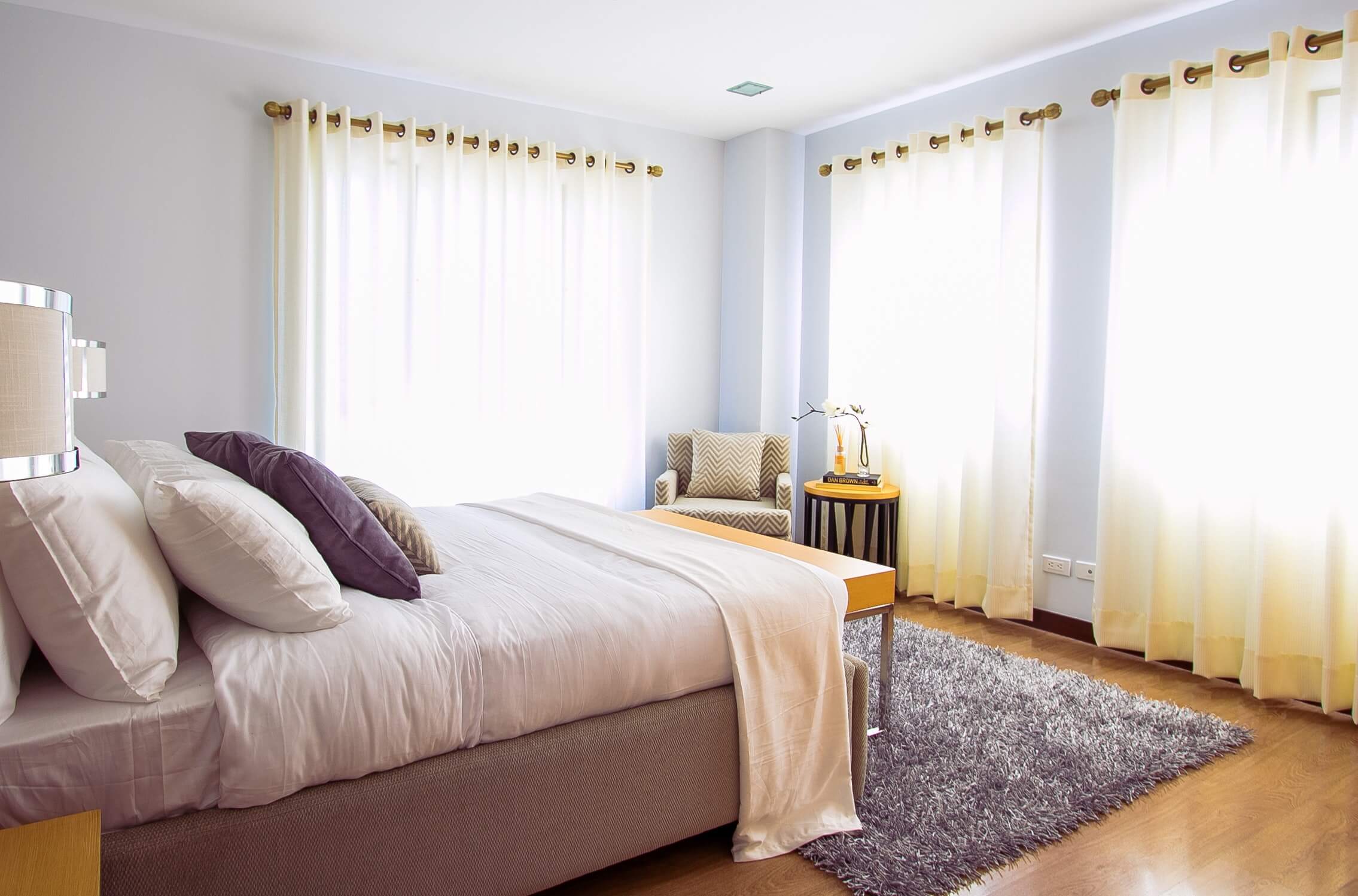 6 Best Studio Apartment Layout Ideas To Make the Most of Your Limited Space:
The design ideas for a studio apartment largely rely on minimalism with extensive functionality. This would be a good place to implement oriental forms of interior design or Scandinavian studio apartment ideas. Additionally, you can also opt for a contemporary interior design plan which not only accommodates a modern feel but also encourages the concept of form and function.
1. Install Multifunctional Furniture Pieces
Studio apartments do not have enough square footage to accommodate a home office, dining room, living room, etc. Therefore the best solution to make this space feel more open and expansive is to get creative.
The idea here is to avoid cluttering and filling up the limited space with unnecessary objects and furniture. Given the limited space available, it is ideal to keep your design ideas on the effective and necessary items only.
Multifunctional furniture pieces, or in other words, furniture that performs double-duty functions are best suited for these tiny apartments. Consider using murphy beds that can double into a sleeping area as well as a couch or sofa for the living room. You can use collapsible coffee tables and or ottomans placed at the foot of the bed that can also transform into extra seating during the daytime.
Built-in furniture such as reclining beds that double as a closed bookcase or dining tables and wall décor that can work as a mirror or other smaller items can be quite a space saver. You can also add some DIY touches, maybe build some furniture pieces, or modify existing ones to make more space in your living area.
Fold the furniture pieces and set them aside, or if they are in-built then use clasps to secure them to the wall. That way you end up with more living space and your beautiful tiny apartment looks spacious and welcoming.
Read also – 10 Best Furniture Design Software
2. Use Built-in Storage Ideas to Open up the Floor Space
One of the primary problems in a studio apartment layout is the limited space for storage and shelving. This is a good time to get creative with your apartment design and storage ideas.
Think about utilizing the vertical space rather than the horizontal front. You may not have an adequate amount of workspace in your kitchen or your living area if you lay your décor and storage items horizontally. However, using the vertical space will allow you to explore storage ideas up to the ceiling.
You can use a tall bookshelf to organize not just your books but also store castaway items and décor pieces above. You can also install some shelving and access them with a ladder, much like those libraries. It makes the studio feel more exclusive and adds a retro vibe to it.
You can find some incredible options at Ikea to relegate the amount of clutter. You can also choose to build some DIY furniture or shelving pieces for extra storage.
Read also – 6 Tips for Furnishing Small Apartments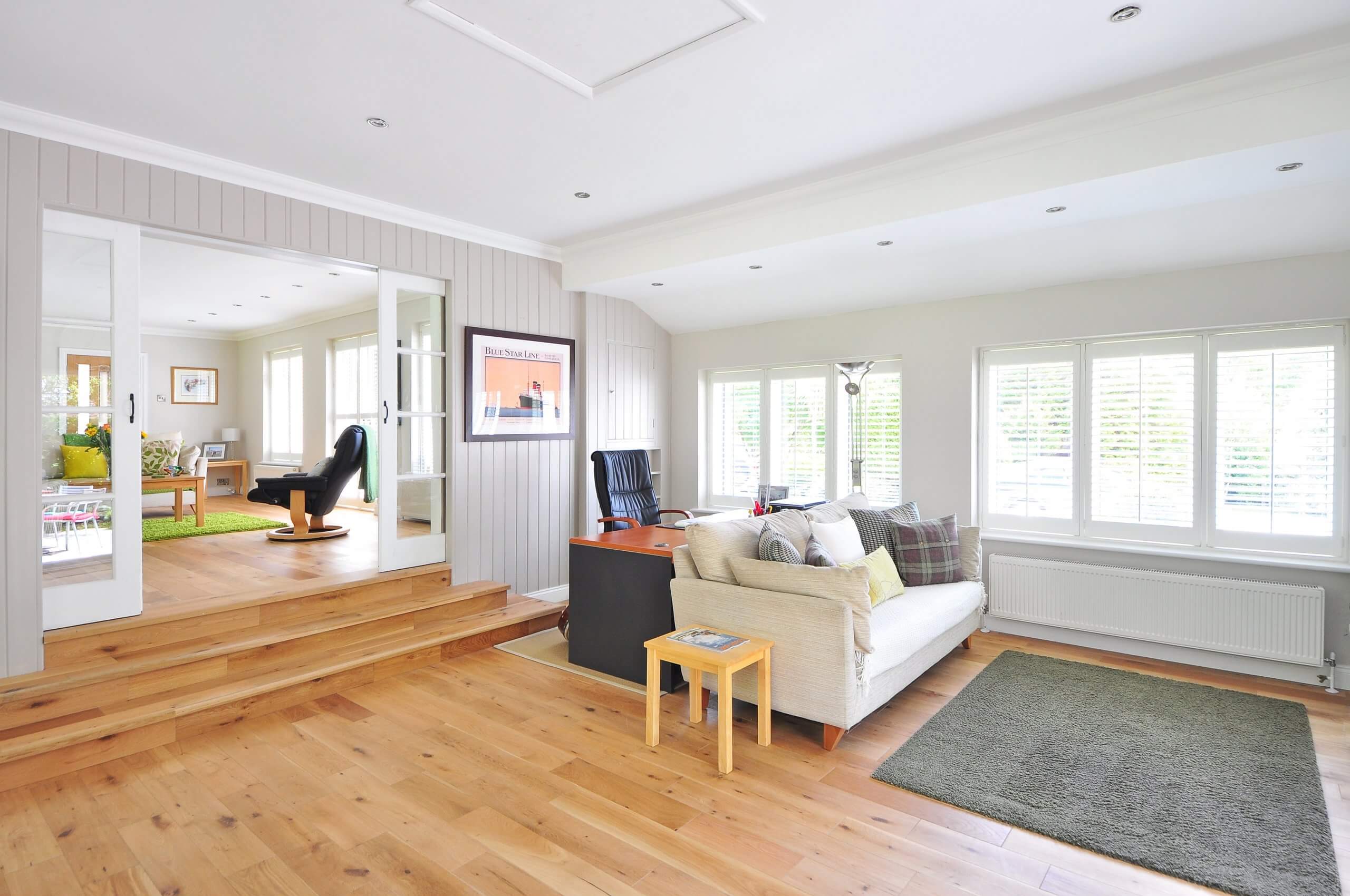 3. Room Dividers Are Your Saviors
What do you do when you don't have a separate dining area or a living area in your studio or one-bedroom apartment?
It is difficult to arrange for additional space in these studio apartment layouts. That does not mean that you can't convert the space you have into a beautiful dining area on date nights or create a temporary sleeping area for overnight guests.
Room dividers are an under-appreciated form of home décor, but in studio apartments, they are more than just apartment design plans. They are a necessity.
Room dividers are available across several furniture stores, including Ikea, in different designs and art deco. All you need to do is find one that suits the interior design of your home. When you need a quiet place to work or a little privacy when you have guests over, just place the room divider in optimum positions, and voila! You have yourself a home office or a separate living room, or a dining room, literally any kind of small room you desire.
You need not compromise the design or structural integrity of your tiny studio in order to have some intimate living spaces. All you need is a tall and wide room divider that acts as a temporary wall.
4. Install Efficient Lighting
Lighting plays a major role in brightening and adding a widened effect to a studio apartment layout. If you have dim lighting, then the overall square feet of your house tend to look smaller. This is mainly due to the fact that small spaces tend to look dull and dingy in subdued lighting. They create shadows that make the space feel cluttered and overly furnished.
However, adding some brighter lights, maybe using overhead lighting to avoid lamps taking up floor space, would definitely work wonders in your small studio apartment. Using targeted lighting techniques would brighten up the corners, thus making the overall space feel more expansive and open.
Avoid using sconces though. The lights through them tend to add effects which in turn make the rooms look smaller. Consider using ceiling lights instead.
Read also – 5 Interior Design Trends for Small Space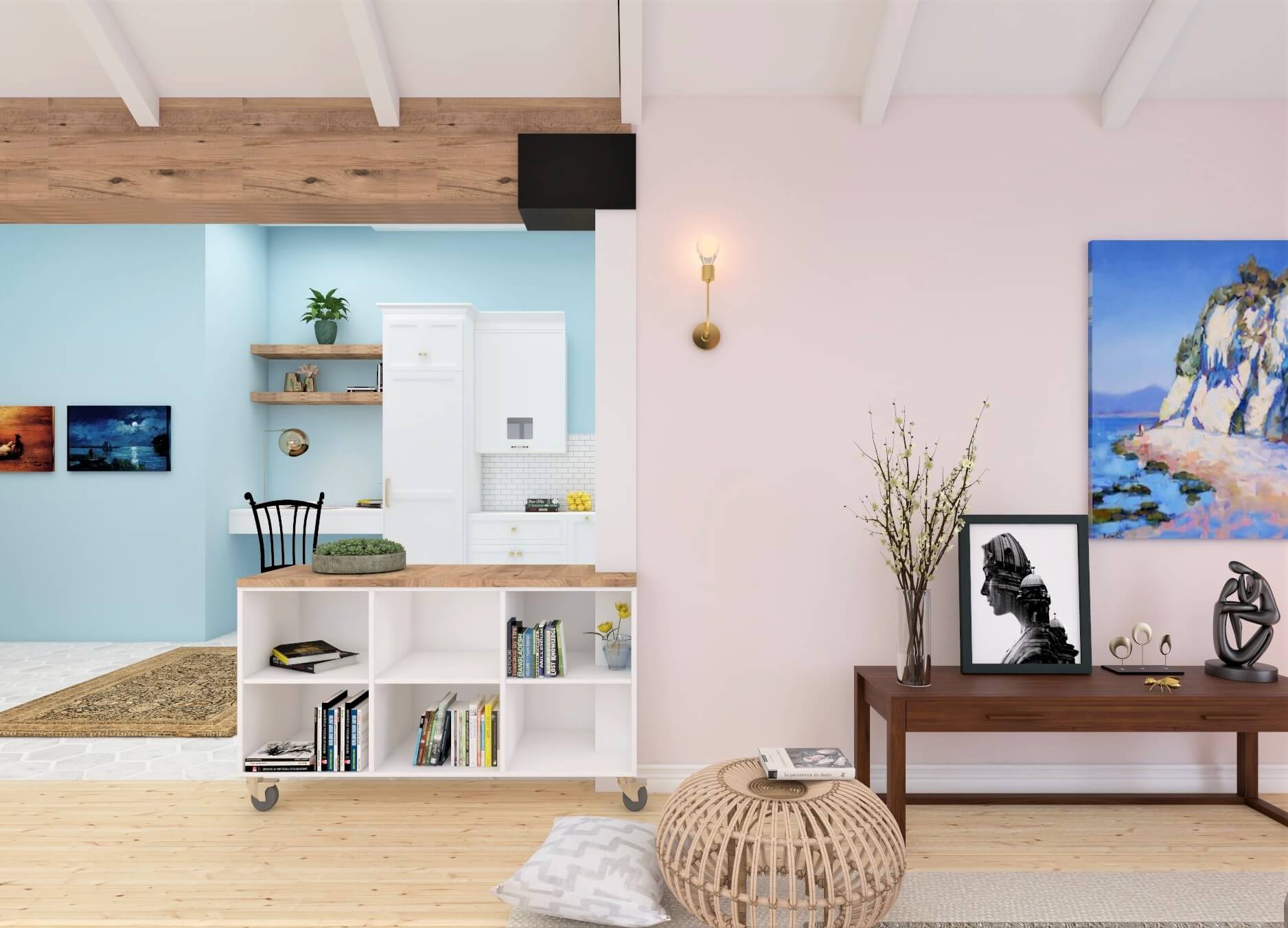 5. Use A Lighter Color Palette
One of the best ways to make any space feel airy and expansive is to instill a lighter color palette in your interior design. Studio apartments, by default, tend to have limited square footage. Therefore, as interior designers and homeowners, you can use the colors as an expressive way to make your small rooms feel larger than they actually are.
Lighter colors have reflective qualities which add a sense of extension. Regardless of the sq ft of the room, light-colored walls such as white, beige, yellow, etc. make the room look brighter and by extension, bigger.
Then there are the furniture pieces and window treatments. A lighter shade of your favorite colors creates an overview of larger installments. Simply put, lighter grades of color actually make the furniture pieces seem larger whereas darker furniture looks seemingly compact. Window treatments, panes, frames, archways, etc. also seem more expansive when they are coated in a lighter shade. Not to mention, the glass paneling helps reflect more light into your tiny studio, thus making it seem extremely capacious.
Lastly, the décor you choose must complement your furniture pieces and functionality. Since a studio apartment technically doesn't have an aligned entryway or foyer, you can implement some greenery around the doorways and windows to add a touch of darker colors. This way the furniture and design ideas already add spaciousness to your small rooms, but it receives a bit of contrast from the green and brown shades. Not to mention, if you add flowering plants, then it immediately adds vibrancy to the overall living space.
Read also – First Apartment Checklist
6. Introduce Natural Light and Reflectors
One of the best studio apartment ideas is to introduce large volumes of natural light. You see, much like the lighter color palette, sunlight and naturally breathable air are excellent additions to make your studio feel spacious.
Natural light and wind elements tend to make the space feel roomy. Although the problem you face with square footage in your tiny studio may not be addressed with this solution, that is why we, as interior designers, use vertical storage spaces and foldable furniture pieces to open up the living area.
Much to the delight of homeowners and their guests, natural elements are a great addition to a studio apartment layout. You can kick this up a notch by installing reflectors that help redirect the natural light to the dingy corners of the house. This automatically helps brighten up the small rooms and makes it seem like you have enough space for everything.
Consider incorporating mirrors, silver surfaces, and white items as much as possible throughout the limited room apartment. The reflective light tends to add vigor as well as a sense of brightness and openness to the otherwise limited living space.
Read also – 30 Traditional Living Room Ideas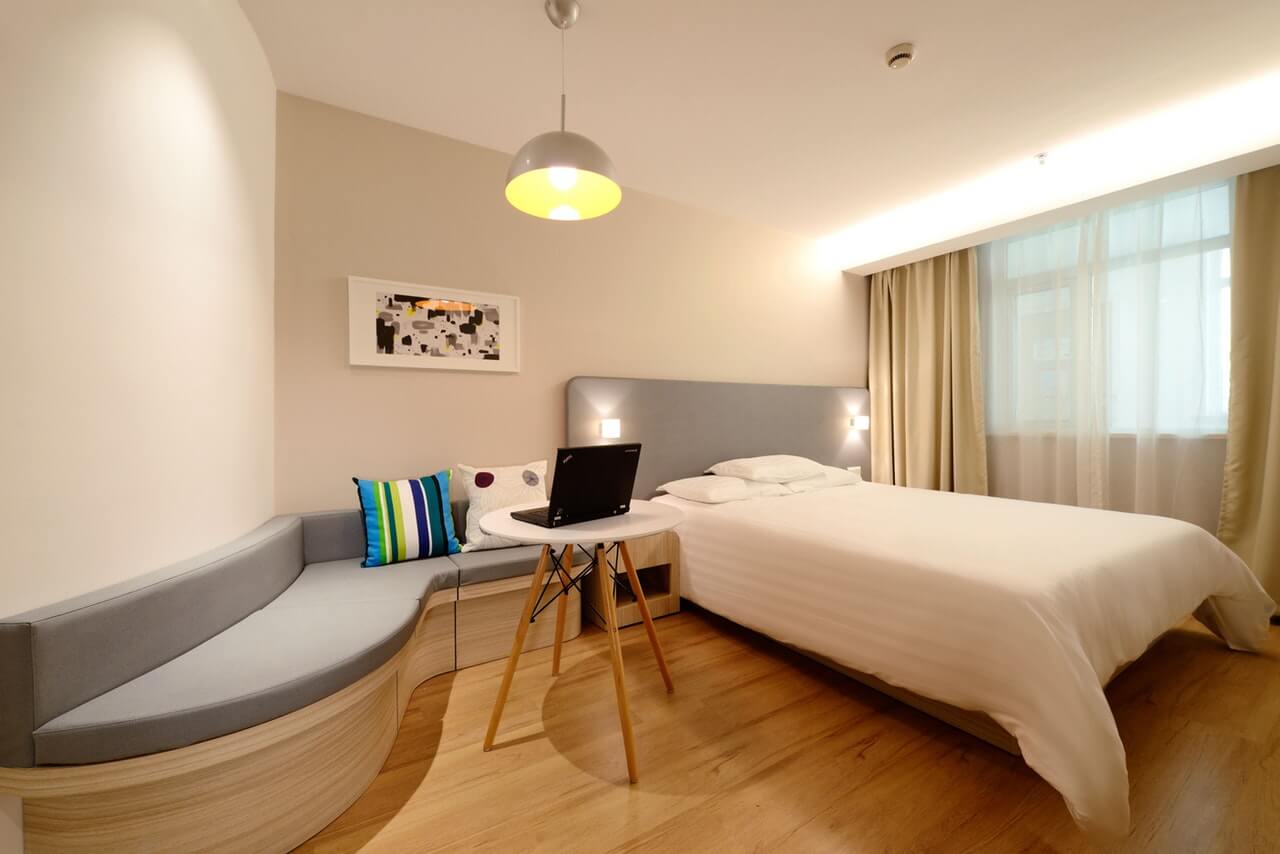 And there you have it. The limited space in a studio apartment poses quite a challenge for interior designers and homeowners. However, these newfound floor plans call for a new method of interior design and style.
If you are still uncertain about the kind of design ideas that would best suit your tiny apartment, we have a revolutionary solution for you. Use the Foyr Neo design app that allows you to choose and customize floor plans before you design 3D renderings of your design ideas. The benefit of this app is that you get to explore various design plans before you execute them, thus having a true understanding of what they will look like.
With the Foyr Neo app, you can try multiple design ideas and choose what suits your personal style or that of your client. It helps save a tremendous amount of time and energy in redecorating what you just remodeled. Not to mention, you can get a clear idea of what kind of color schemes and furniture pieces will work best with your floor plans.
Now designing your tiny studio apartment has never been easier. Regardless of the square footage, make all your design dreams come true and get that beautiful home you have always wanted.