In today's post, we'll be outlining the 5 best layout tips for studio apartment floor plans.
While these smaller floor plans have increased in popularity, they come with their challenges. Smaller square footage means less room to live, less storage space, claustrophobic atmospheres, and more.
But worry not – there are plenty of ways you can make this little home of yours more livable and lovable.
That's where we come in! We're going to give you 5 of the best tips and tricks to make the most of your studio apartment floor plan. This will help you design a beautiful space that isn't held back by its smaller size.
But first, we'll review a few pieces of key information when it comes to studio apartments.
What are Studio Apartment Floor Plans?
You might have already come across this new trending buzzword – "studio apartment." This is especially likely if you are already within the real estate market, looking for a budget-friendly apartment that doesn't compromise on lifestyle.
However, in case you have not yet been introduced to this floor plan style – or you don't know where to begin when it comes to optimizing your space and designing a lovely home – don't worry; you're in the right place!
At its core, a studio apartment is considered a variation of a 1BHK apartment.
With this apartment type, you are likely working with an open floor plan, and there are often no concrete walls separating each space. Typically, people use versatile room dividers to act as a physical separator between each of the "rooms" in their space. However, some people also choose to keep their space open as one multipurpose room, serving all the needs and requirements of kitchens, bedrooms, and more.
Young people, both single and married, are showing a tendency toward choosing this residential floor plan type. This is especially true regarding people from metropolitan cities, where many typical, suburban housing aspects are compromised – for example, when living in an urban area, you're often essentially paying more money to live in a smaller space.
Even from the marketing point of view, proven statistics show steady and inflexible demand for these studio apartments over time and are believed to continue to be so.
But, like everything, studio apartment floor plans come with both advantages and drawbacks.
What are the Advantages of Studio Apartment Floor Plans?
There are many distinct features about studio apartments, all of which have led to their success in the housing market.
The primary advantage is that these are more cost-effective options than other kinds of apartments. This is especially helpful when it comes to living in a city, as the prices for larger apartments can be overwhelming.
In addition, the utility bills will be lower, due to the smaller floor plan size, as there is less physical space that needs to be heated or cooled. The smaller space also means that studio apartments are relatively easy to maintain!
And, from an interior design perspective, these spaces fit well within minimalist and contemporary styles.
The utility bills will be lower because of smaller spaces. Maintaining is a little less time-consuming. This is a great option for those willing to spend less time and money maintaining their living space.
What are the Challenges of Studio Apartment Floor Plans?
It's enough of a challenge to figure out the best layout for your apartment – and subsequently make your design dreams a reality. But the challenge grows even more daunting when you consider studio apartment floor plans.
This is because the apartment is essentially just one room – no separation between the living room, bedroom, or kitchen. For some, the idea of doing everything in the same room with no barrier walls may be bothersome. This is even more difficult if you are used to larger rooms.
And, studio apartment floor plans are often not very spacious. This means way less storage space, and – if you have a lot of furniture and memorabilia you don't want to get rid of – you'll have to pay extra fees to rent a storage unit.
Although there are drawbacks, studio apartment floor plans are still a great option – what's more, we're now going to tell you the 5 best layout tips for studio apartment floor plans!
Read on and learn how to design a great space and avoid these complications.
5 Best Tips to make the most of Your Studio Apartment Floor Plans:
1. Choose multi-purpose furniture
2. Foldaway furniture when not in use
3. Use physical partitions
4. Choose light colors
5. Spread out your furniture
1. Choose multi-purpose furniture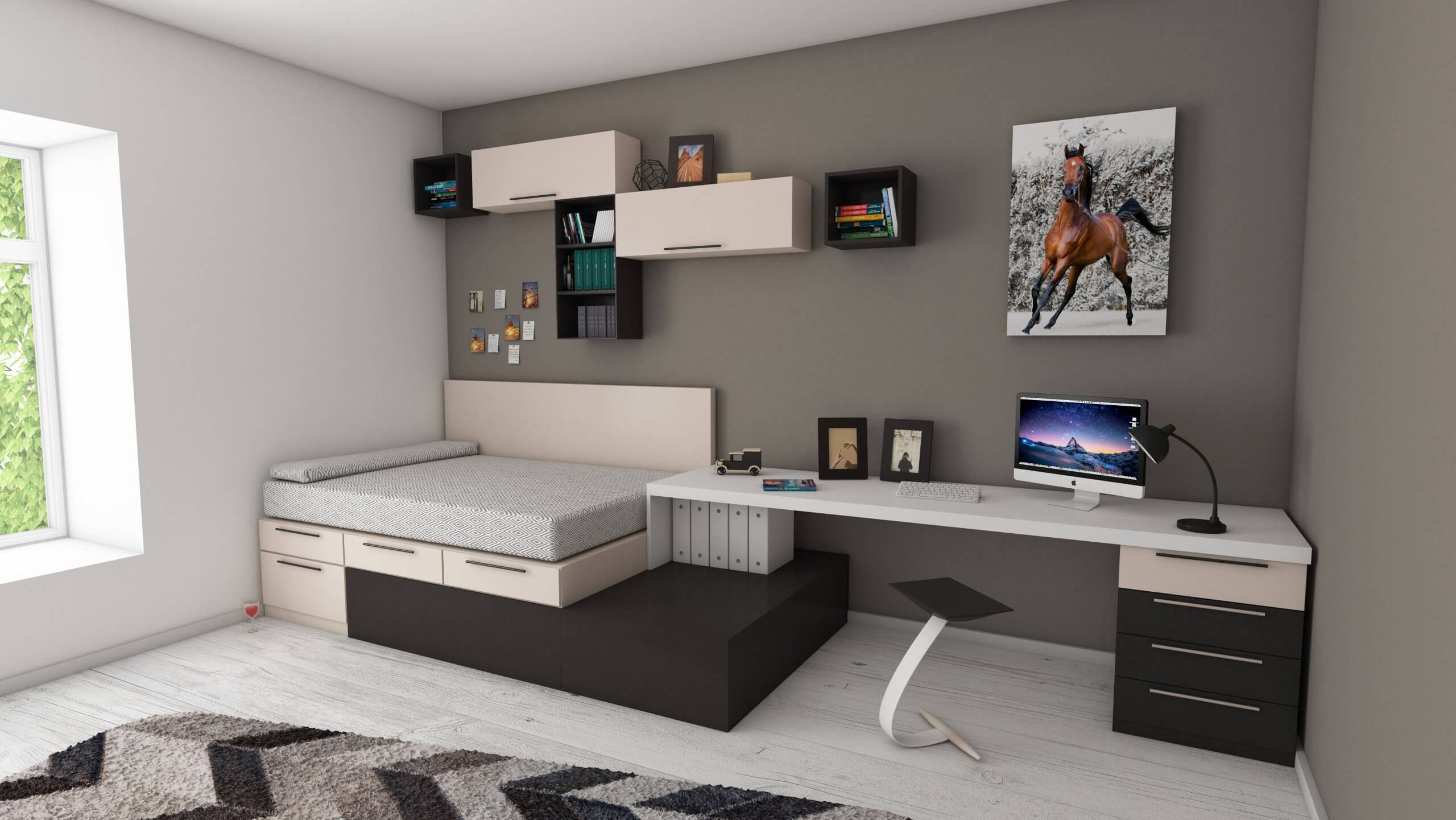 To be most comfortable living in a studio apartment, it can't feel cluttered. A common mistake is to include too much furniture, but this is a surefire way to overcrowd your space. Instead, try using multi-purpose furniture in your studio apartment floor plans. This way you can use your space most efficiently and maintain a pleasant atmosphere.
For example, a futon sofa can serve multiple purposes – both a couch and a bed – and there are a variety of tables in the market that can also be converted to desks or other furniture.
2. Foldaway furniture when not in use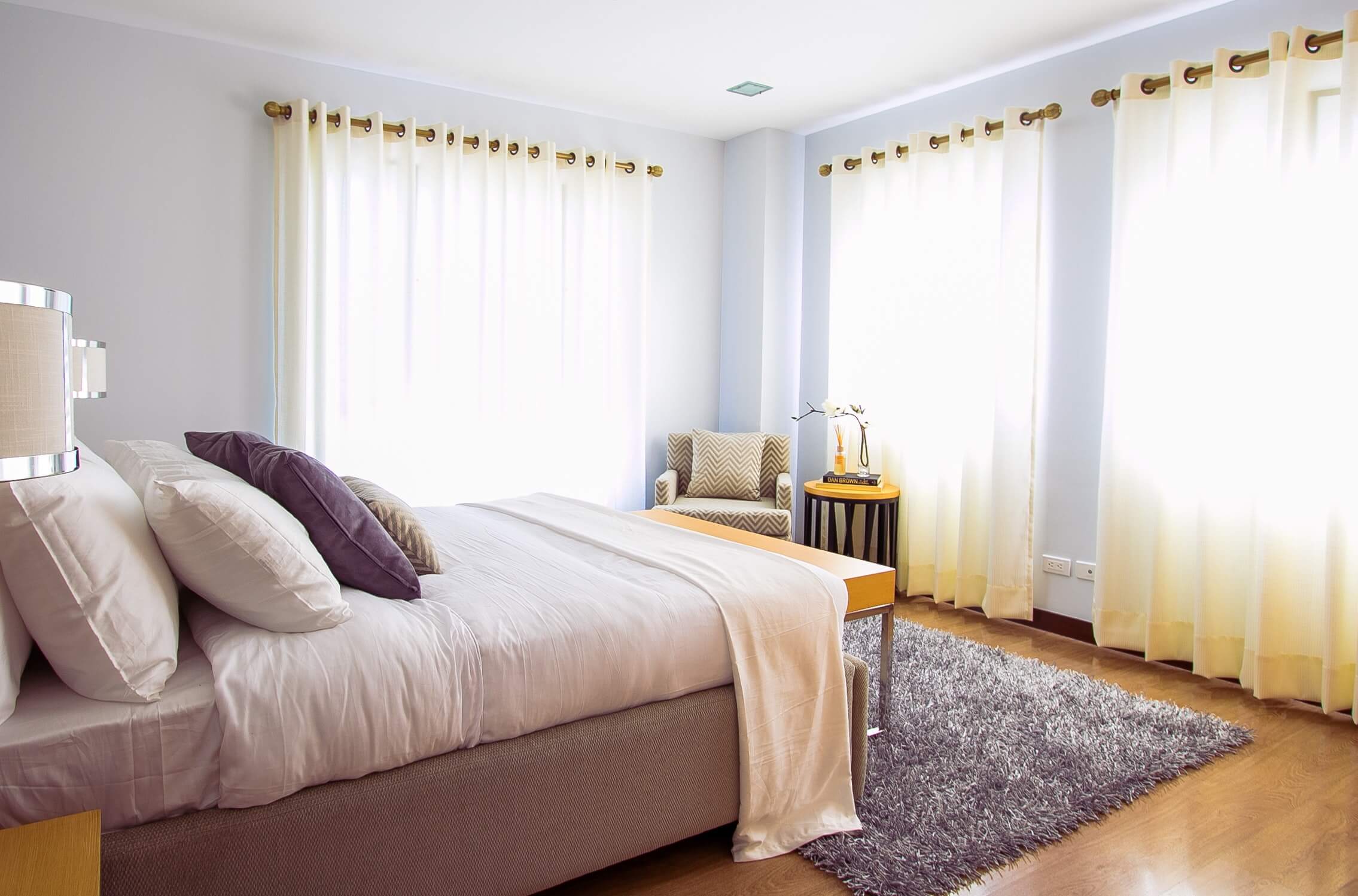 Our second tip follows directly from the first one – in addition to choosing multi-purpose furniture, we recommend adding products that can be folded away when not in use. There are a variety of foldable products available, such as Murphy bed, drop-leaf tables, and dining room tables that can be folded into a cabinet. This method is one of the easiest ways to best keep your studio apartment neat and tidy, all while maintaining a positive aesthetic.
3. Use physical partitions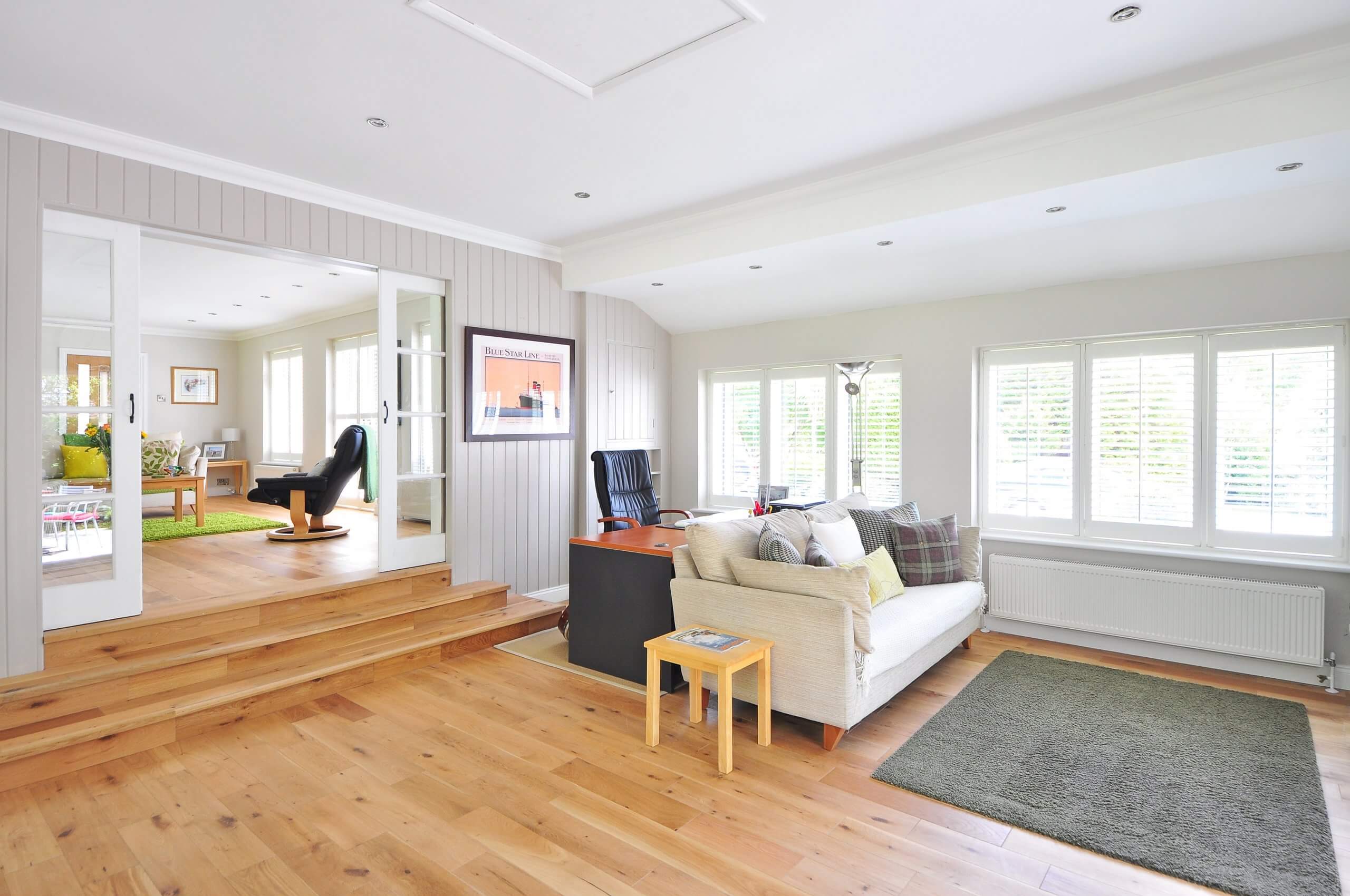 As we mentioned above, one of the main challenges of a studio apartment floor plan is that the entire space is one open room. But there's an easy way to separate your space and make each room feel unique – use physical partitions! There are plenty of partition types to choose from, including bookcases and foldable screens.
First, we recommend creating a partition between your sleeping area and the rest of the apartment. Just be sure to leave plenty of room for the dining and living areas, as these should feel the most open.
4. Choose light colors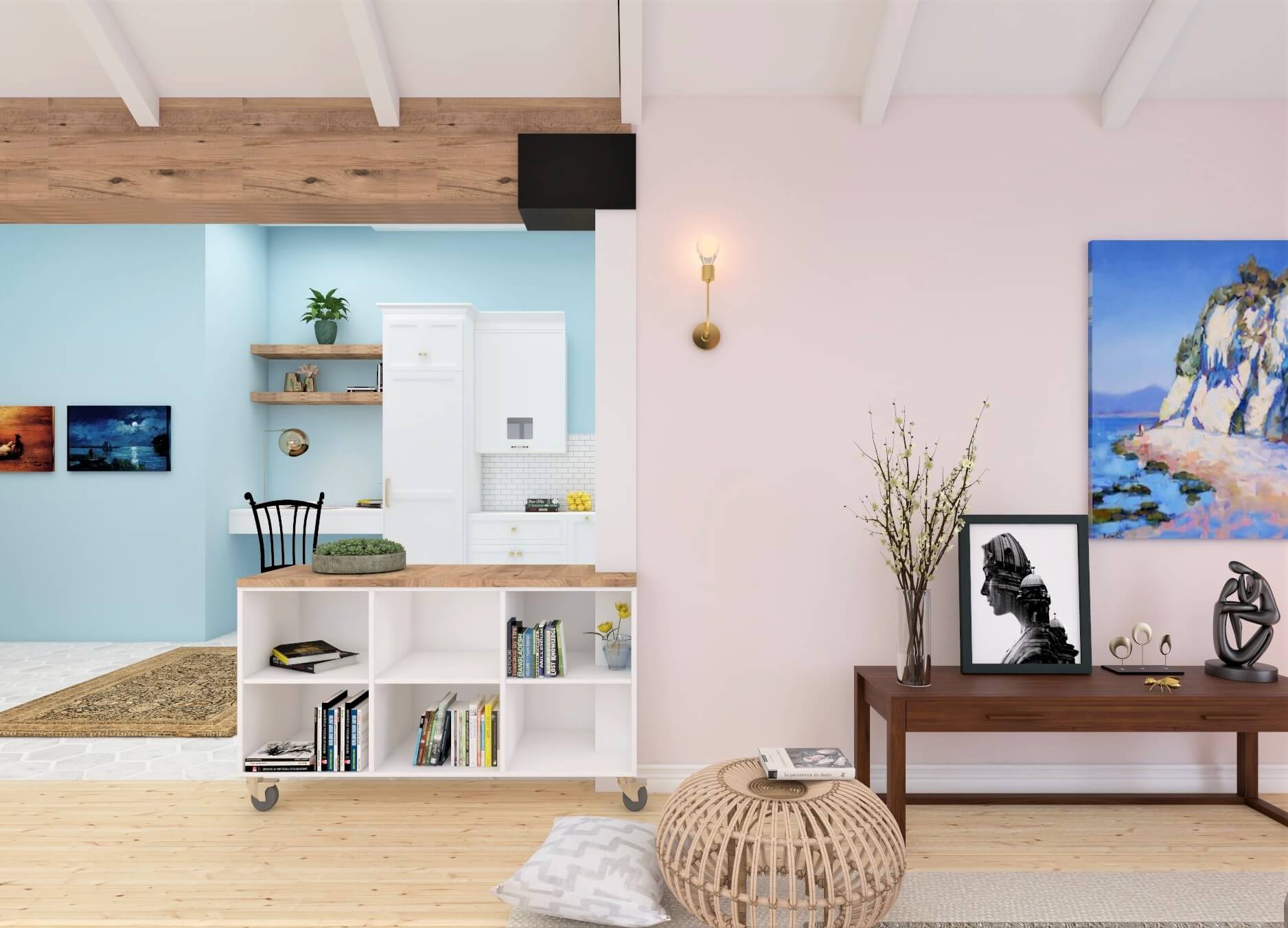 When dealing with studio apartment floor plans, it is key that the color scheme you choose is light and soft. These lighter colors are more able to reflect light, which in turn makes your apartment feel open and spacious. In addition, if your studio apartment has windows, we recommend letting in the natural light, as this is one of the easiest ways to make a space seem larger.And when you're dealing with an already-small studio apartment floor plan, this is exactly what you are aiming towards!
5. Spread out your furniture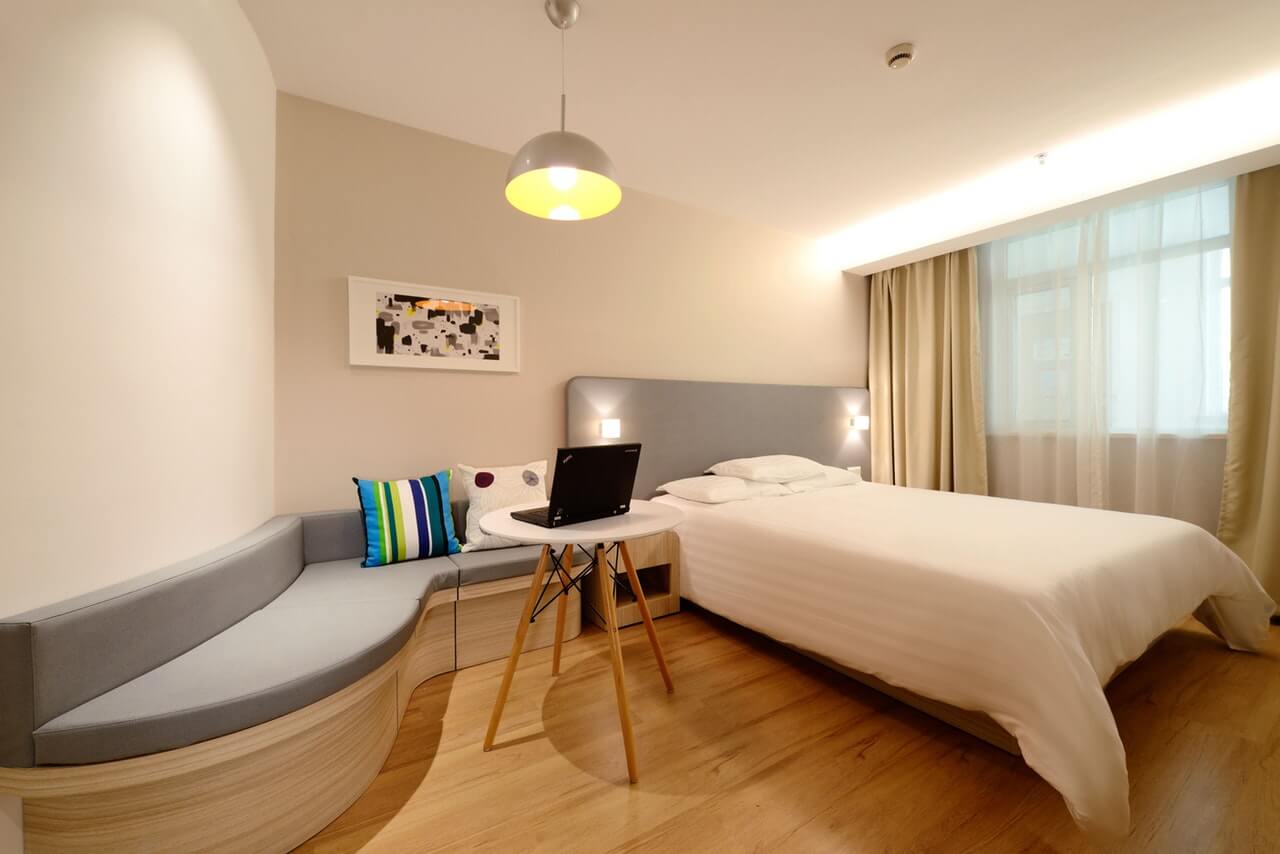 If you decide to keep your space open and not use physical partitions, then a good trick to make your space feel open is by spreading out your furniture. We recommend splitting the room in half with two main pieces – for example, you can place a sofa and a bed against two opposite walls. This studio apartment layout will leave you some central space, which makes your room feel more spacious. While doing this, however, be sure the furniture does not appear like it is hugging the walls, as this can make your studio apartment look congested instead.
Final Thoughts
Whether you are looking to design a studio apartment, or you're just interested in the different small floor plan ideas and designs out there, we at Foyr are here for you!
To make the studio apartment design process even easier – and to get even more small floor plan inspiration – we recommend you check out Neo, our lightning-fast interior design software. This tool comes with a massive catalogue of world-class design presets that can inspire designs for studio apartment floor plans of all shapes and sizes. You can browse through the collections, filtering by different styles and themes, to find one that works for you!
For these studio apartment floor plan ideas and inspirations, sign up for a free 14 day trial of Neo! No strings attached 😊
P.S. We're a brand new software and always looking to improve. If you need a product or feature that is not currently available, let us know, and we'll work with you to make it a reality.

Click to rate this post!
[Total:

0

Average:

0

]