When you're working on interior design for a smaller space, you have a few specific small space interior design trends to keep in mind. Whether you have a studio apartment or a 1 bedroom with a cramped living room, you are always looking for design ideas to make your small space stand out and sparkle even though you don't have much square footage.
You'll need to find ways to maximize décor with limited space, make sure that space is comfortable, and possibly even find a few ways to make it feel bigger. It's all easier said than done, but you can also have some fun figuring it out – and with the help of this blog, you may even be able to do it without an interior designer!
Here are 8 Best Small Space Interior Design Trends
1. Statement Lighting
2. Lack of Symmetry
3. Low Seating
4. Temperature Control
5. Strategic Painting
6. Shelving and Cabinetry
7. Wall storage : Murphy Beds and Tables
8. Functional Furniture
1. Statement Lighting
The first in our list of small space interior design trends is statement lighting. We have written before about some of the effects of lighting, stating that appropriate lighting can create a magical aura in every room. In larger rooms, you tend to have more options: ways to invite natural light in, space for a few different lamps or fixtures, and so on. In a smaller space, meanwhile, you might be tempted to simply adopt a minimal approach, so that lighting doesn't take up too much space.
If you look around at examples of attractive small spaces though, you'll likely notice that a lot of people choose to take the opposite approach, and bring in statement lighting. This doesn't have to mean anything oversized or gaudy, but the fact of the matter is that lighting is one thing you have to include, so you may as well make it count. In a smaller space, you'll have to make certain decisions about furnishings, wall art, and other decorations. But you'll need lighting, so forget the minimalist approach and look for attractive pieces that fit the design you have in your head.
Alternatively, even if you keep the fixtures pretty basic, you can always invest in smart bulbs in sconces that allow you to change the color of the light — which can sometimes be tacky, but which under the right circumstances can bring about just the right atmosphere.
2. Lack of Symmetry
Another thing you'll notice if you look at small-space examples, or even read up on small space interior design tips and trends, is that there is often a focus on a lack of symmetry. It's not something you always think about when designing an ordinary room, but symmetry takes up a lot of space. A bookshelf on one side of a desk can necessitate one on the other; a small table beside a couch ought to have a counterpart, and so on. In a smaller space, you don't necessarily have all of that room, so you can instead have some fun creating an appealing design without symmetry. You may even find that this makes you more creative about the process, and more discerning with specific furnishings or decorations.
3. Low Seating
Low seating is perhaps the best small space interior design trend (and is really getting fairly trendy in general). Indeed, the rise of low seating was written about a few years ago, and discussed as being a valuable concept because it can mix with so many other styles.. But it can work particularly well in a smaller area. Especially if you're working with a compact living room, low seating could not only help organize your space but also add multiple seating options!
In actuality, more ordinary furniture doesn't necessarily take up too much meaningful space. A couch one foot off the ground and a couch two feet off the ground are functionally the same, so long as they have the same width and length. Visually though, a larger couch will occupy more of a small space, and thus make it seem more cluttered (and often less appealing). For this reason above all others, low seating can make a significant, positive difference when you're designing a room like this.
4. Temperature Control
Temperature doesn't have anything to do with a room's aesthetic. But it does have a tremendous impact on comfort, which should very much be part of your interior design. As you may know, temperature control for individual rooms and specific spaces has become easier, in part thanks to newer, smarter thermostats. These in turn have been enabled thanks to modern printed circuit boards that facilitate stronger wireless connections for small devices.
A guide to PCBs with strong wireless communication capabilities points out that such designs require an impedance matching antennae — a fairly technical process that is now possible to pull off through high-tech design software. The result of PCB options like this though is more exact control over electronic devices — including some that can give you precise temperature control over even a small environment. With such devices now available, we'd recommend including updated temperature control among your small space design upgrades. That way, you'll always be able to control and monitor the environment to keep it comfortable, as well as cute.

5. Strategic Painting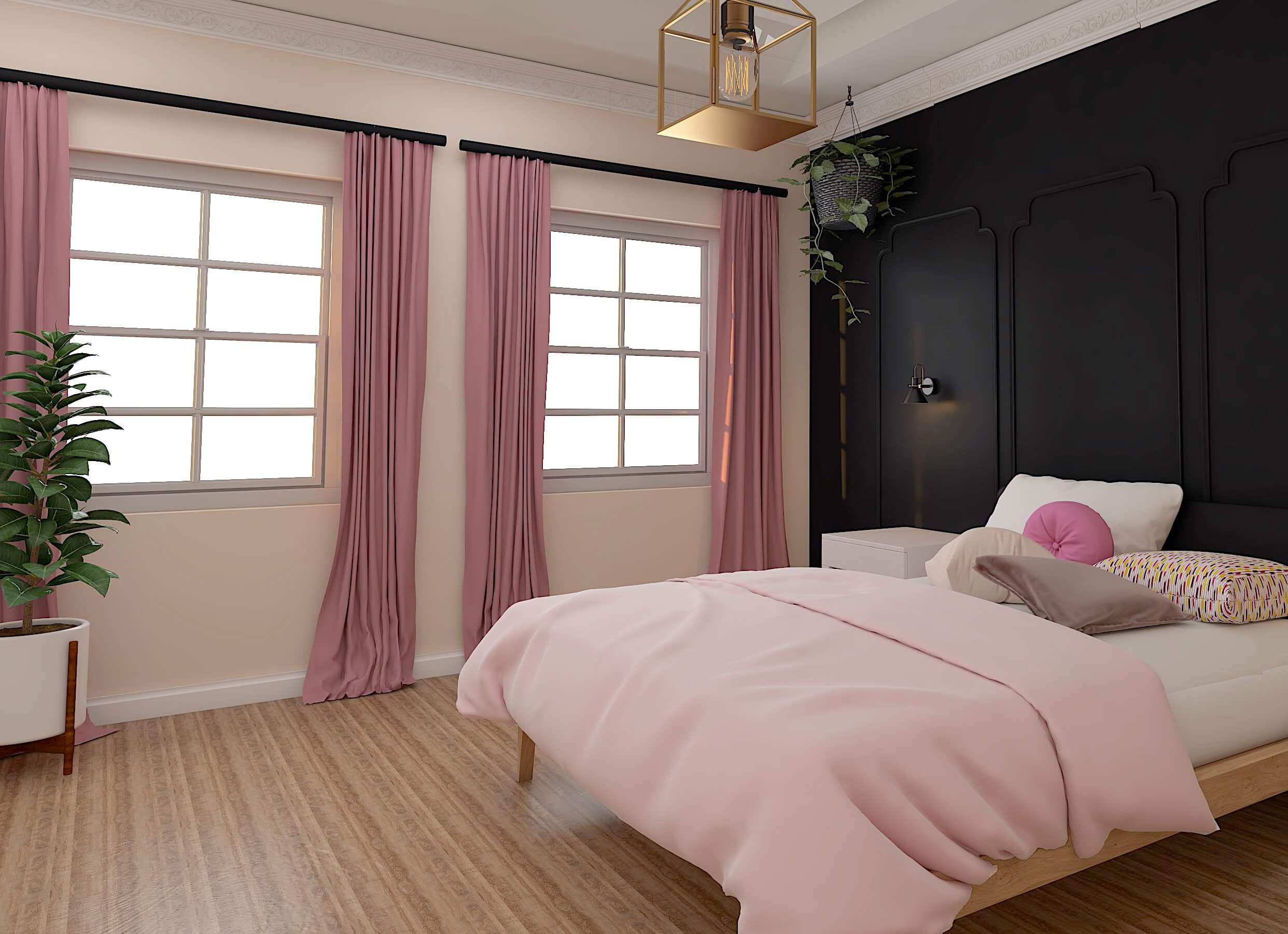 Not all of your design efforts should necessarily be focused on making a small space seem bigger. Small can be wonderful, as long as you maximize the space with strategic décor and proper comfort. However, if you do want to make the space seem a little bit larger, a new paint job is often the quickest and most effective way to do so. That's why our final small space interior design trend is strategic painting!

Making a room bigger with paint is basically a matter of choosing the right color scheme (though you can also do other things, like add white moldings for depth). Generally, light colors in bright shades will do the trick, though it's also important that you use quality paint and do a careful, professional job of it.

There you have it! With these tips and trends, you can turn a small space into a stylish, comfortable place. In the end, it can be a design project that is both enjoyable and rewarding.