A while ago we discussed Japanese Interior design that heavily utilizes concepts of minimalism and incorporates natural elements. If you found that interesting then the Scandi design style is going to take you by storm.
The Nordic countries have always been known for their simplicity and extreme functionality. Their craftsmanship is noted worldwide for its clean lines and high-quality materials. Not to mention, Scandinavian homes are big on allowing natural light and airflow to circulate and keep the living space hygienic. The Scandinavian style promotes Hygge which is a Danish term for finding comfort and joy in a cozy lifestyle.
Let's just say, Nordic people really love to enjoy every moment of their lives and they start by decorating their homes to inspire Hygge. It is very much like the Zen philosophies of Asian interior design except the Nordic are more focused on their happiness which eventually brings them peace of mind.
Today, we will discuss Scandinavian decor and its components so you can also incorporate these good vibes and get the look of a Scandinavian home.
1. The color palette is soothing and neutral
Scandinavian homes often follow a neutral color palette. This is to say neutral colors such as beige, grey, white, etc. dominate the interior design style for the simple reason that they make the house look airy and open.
White walls provide a blank canvas against which you can add furniture pieces made of natural materials. Then there are the plants and flowers that add a pop of color and finally the pieces of home decor to inspire originality.
You see, white and other light neutral colors enhance the refractive property of light. Thus, a small Scandinavian home appears spacious, clean, and beautiful. Since the design trend is minimalistic, it helps to make the rooms seem expansive and airy.
If you prefer hues of bolder colors, try pastel blues, light green, dull shades of yellow, and if you're feeling particularly adventurous, you can experiment with combining White walls with jewel tones for furniture and decor ideas.
You can use neutral paint colors on the walls, hang a few pieces of wall art, mirrors, and ceiling lights or sconces high above. Tie the place together with a splash of color to stimulate the environment and you're done.
2. Minimalist design trends dominate a Scandi style
As we have said, the Scandinavian design is rooted in Minimalism. It is an idea to have only the items that are absolutely necessary and utilize the living space without cluttering it. Therefore, much like Japanese design styles, a Scandinavian living room can have a coffee table with throw pillows and cushions all around so people can sit on the floor.
It's not that you can't be materialistic when instilling Scandinavian home design. You just need to make sure that nothing interferes with the open spaces. Therefore, a Scandinavian bedroom will often feature built-in wardrobes with large shelving and sliding doors instead of floor cabinets which take up more space.
Keeping with the minimalist theme, opt for sliding doors and windows. They occupy less area as compared to the swinging ones, thus opening up more floor space for your furniture, fixtures, and free movement.
Make sure that all the pieces of Scandinavian furniture and home decor have a purpose. Keep the overall style simple and organized.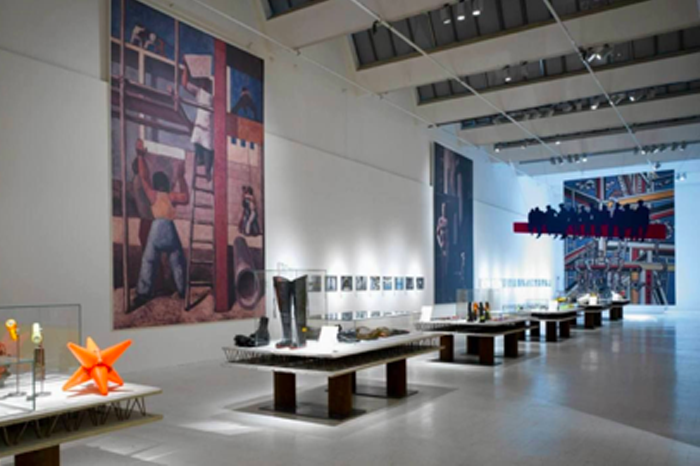 3. It allows tons of natural light and airy spaces
Scandinavian decor allows a ton of natural light to flow into the house. It illuminates the rooms and cleanses dinginess.
Use basic window treatments such as thin but dark-colored curtains. You can also install shutters or blinds for a minimalist motif. The dark curtains will block the light in Scandinavian bedrooms but once you pull them aside, the entire living space is lit up like Christmas.
In Scandinavian living rooms, you can have open-style windows and window treatments. The kitchen and bathroom also need airy spaces to prevent suffocating fumes and stink. Just make sure to have as much air circulation as possible.
4. You can use mid-century modern pieces
If you're opting for Scandinavian interior design then you might as well take a stroll down the aisles of Ikea. The Swedish central for furniture will provide multiple functional and minimalist options.
That's not all though. Scandinavian furniture pieces usually have a story behind them. They are well-crafted in mid-century modern style with clean lines and edges but also good craftsmanship. Each piece is a culmination of the remnant, repurposed materials with historic significance.
A simple dining table with a basic top or a coffee table with cubbies such as those used by apothecaries adds a certain vigor to the room despite their minimalistic design.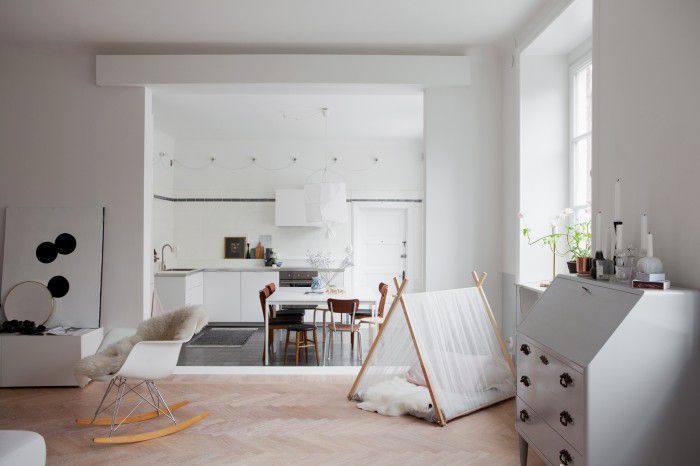 5. There are a lot of natural materials in play
When we say natural materials in Scandinavian decor, we're not just talking about wood. There are other fabrics and raw materials found in nature and further processed such as Sheepskin for rugs, silk and Mohair for textiles, hand-knit woolen throw blankets and duvets, throw pillows made of soft wool, leather furniture upholstery, and so much more.
These natural elements are designed to accommodate the weather conditions of Nordic countries while adding flair to your home décor in the most simplistic fashion.
Even the fabrics used for window treatments and linens are fashioned to provide comfort and coziness.
The wood used in these pieces of furniture or also naturally grown to avoid allergens and several side effects for homeowners. You can acquire frames made of wood or leather for your artwork as well.
Additionally, wood floors are also a big part of Scandinavian home design. You can have wooden panels or, if you don't like the feel of raw wood under your feet, you can opt for wood floor laminates. They look classy and fit well with the minimalist Scandinavian motif.
6. Shelving can be part of your decor ideas
If you prefer open shelves in your kitchen, living room, dining area, bedroom, and bathrooms then you're in luck.
Scandinavian home interiors celebrate using fashionable shelving options as part of your home decor. This is to say that your shelving lay in plain sight and doubles as design trends.
For instance, there are free-standing hangars with creative storage solutions. You can perch your clothing on top while using the bottom panel to hold all your folded clothes, portable cubbies, baskets, and whatnot.
There are several home organizers for different rooms such as the kitchen, bedroom, living area, etc. Each item is fashioned for double duty so you no longer have to hideaway your storage facilities.
The bookshelves for your home office, in particular, are true works of art.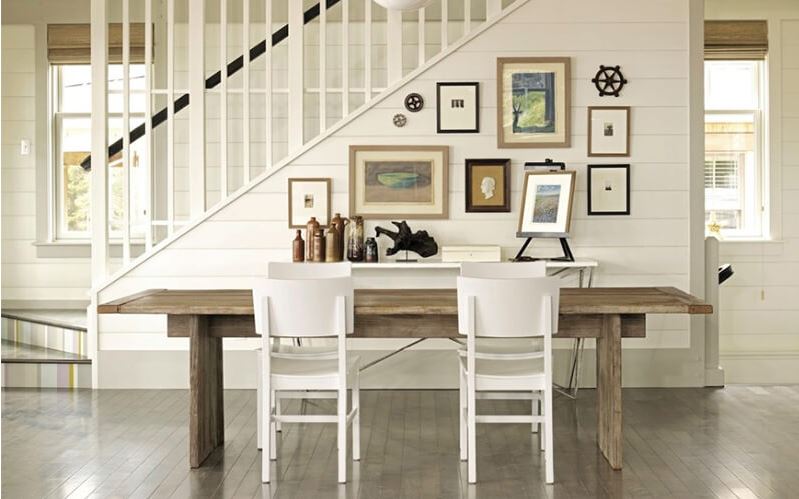 7. Greenery is always welcome
Houseplants in any interior design add a sense of life and vigor to a living space.
In Scandinavian homes, you will find several options for plants near the entryway or doorways inside the house. You can have planters and tall vases near windows. You can also install a lot of live and artificial greenery on the surface of furniture pieces.
Keeping with the motive of inspiring Hygge, you can have money plants, Ficus, Fern, Cacti, other succulents, and even an indoor rock garden. Add some flower vases on the shoe rack near the foyer, on the coffee table, dining table, or fashion a DIY centerpiece for elegant meals.
8. Lanterns are stylish and traditional
In Denmark, Sweden, Finland, and other Nordic cultures, you will often find the use of paper lanterns during festivals. These eco-friendly elements can be installed in your Scandinavian home too.
You can find lanterns shaped like balls or tubes to light up your living space. Pendant lights fashioned as lanterns or in their original form hang from the ceiling for ambient lighting. There are tubular and other patterns of floor lamps that are encased, thus creating effects and accent lighting in your home.
If you're stuck for ideas, consider building a DIY lantern. All you need is some non-flammable material and you can cut out shapes into it. Then place a bulb inside and wire the lantern to your circuit board. It is a fun DIY project and an effective piece of home decor with a story.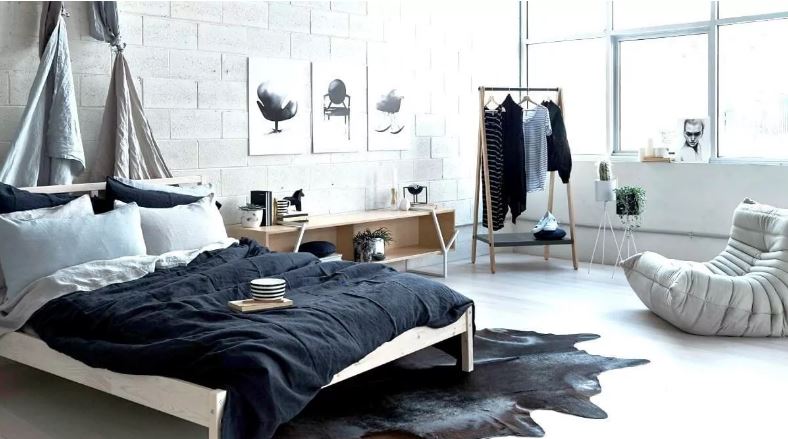 9. Themed wall arts line the rooms
Nordic homes are often filled with artwork, however, they are not the traditional antiques or brushwork that you're thinking of. Scandinavian cultures celebrate abstracts in their true forms.
You will often find hand drawings, sketches, monochromatic wall art, and a multitude of prints. These pieces all have significance either to the homeowners, or local cultures or address global issues in one way or another such as the feminist rallies.
The point of these themed artworks is to inspire deep thoughts and conversations. Nordics believe strongly in the principles of brotherhood therefore it is important to acknowledge the real-time issues of the world we live in.
Lastly, never underestimate the artistic value of DIY items in a Nordic home.
'One man's trash is another man's treasure.'
You may have often come across videos of people purchasing second-hand pieces of furniture, home decor, discarded items, fabrics, etc. The intent behind this new decorating trend is to customize old pieces and make them new.
For instance, you could acquire a broken table, use hinges to prop it against the wall, and you have a foldable, wall-built office space or kitchen island. Similarly, you can fashion new objects from old poufs, bean bags, reclaimed wood, etc. to serve a new purpose in your home.
You see, regardless of whether you want to fashion your interior design after the Finnish, the Swedes, the Danish, the Norwegian, or any Nordic region, the important thing to remember is the warmth and good vibes they provoke. Of course, we are all familiar with Sweden's number one furniture store Ikea and how it has transformed so many design styles over the years. Also, the carefree lifestyle of Norway inspired the all-inclusive BOHO life to embrace our natural environment. Not to mention, Denmark introduced the concept of Hygge, and isn't that what we're all chasing in our daily lives? The balance of a happy and peaceful state of mind.
Scandinavia has always been the primary source of functionality. Therefore, if you have a small home or prefer a more functional interior design over maximalism and materialism then you should definitely instill Scandinavian home decor. As an interior designer, you are bound to receive the highest praises for pulling it off and as homeowners, you will be that much closer to peaceful and joyous living.