Are you looking for rendering alternative software for your interior design projects? Do you find Sketchup, Revit and other Rendering Software too complicated? Read on to find the best alternative software for 3D Rendering. 
3D Rendering is the process of creating 2D and 3D images of a design that illustrates how a proposed space or building will look, even before the real project begins. The real-time rendering, which was once considered too good to be true, has now become an essential requisite for the industry's growth. The rise in demand for high-level architectural visualization has changed the face of the architectural software and has propelled the 3D rendering software market.
Given the dizzying choices of rendering software available in the market, it is crucial to choose the right one to optimize visualization. The key to selecting a good rendering software is mapping your needs to features provided in the software, like an easy-to-use interface, powerful rendering tools, simplicity to learn, troubleshooting options, and range of textures and models, etc. A good rendering software will support a plethora of design, geometry, materials, shades, and lightings, and accurately reflect the design concepts and dimensions to the client. Making your design appealing is essential. It will provide the client with a fair idea of what the final outcome will look like. License cost is also an important aspect to be considered.
What is 3D Rendering Software?
3D rendering software is the way toward producing a picture from a model by methods for computer software. Apart from Interior Designers, 3D Rendering Rendering is also essential in architecture, gaming and various design representations. 3D rendering, the last step in a design process, gives the final appearance to the products and objects and renders a photorealistic image of designs made on Interior Design Software. You will need a good GPU and CPU to process your designs into photorealistic renderings.
What is the difference between GPU and CPU?
The primary difference among CPU and GPU engineering is that a CPU is intended to deal with a wide-scope of undertakings rapidly (as estimated by CPU clock speed), however are restricted in the concurrency of tasks that can be running. A GPU is intended to rapidly deliver high-res images and video simultaneously.
Since GPUs can perform parallel procedure on various arrangements of information, they are also utilized for non-graphical assignments, for example, machine learning and logical calculation. Designed with a huge number of processor centers running at the same time, GPUs empower huge parallelism where each core is centered around making proficient computations.
Top 15 Rendering Software in the Market:
Foyr Neo

Autodesk Maya

Octane Render

Autodesk Revit

Lumion 3D

Maxwell

Render

Viz Render

VRAY

Mental Ray

Cinema 4D

Sketchup

Keyshot Render

Zbrush
Atlantis
Blender
1. Foyr Neo – The Best Alternative Rendering Software
Foyr Neo is a newly launched software that has all the requirements for an ultimate rendering software that creates 4K photorealistic renders in less than 30 minutes . Along with having most of the features from the rest of the software in the list, Foyr Neo is also cheaper than most of the advanced paid software. With a plethora of textures, materials, and designs to choose from, this software was designed for the use of both, professionals and beginners. It's more commonly used among Windows and Mac users for rapidly sketching natural designs directly to 3D. Foyr Neo also boasts of creating 3D Walkthroughs in a few clicks. 
Interior designers all over the world love Foyr Neo because there is no need for years of software or CAD training to start designing. A simple and intuitive platform with powerful AI assisted features lets designers do what they love – design, instead of spending time with clunky, complicated software. Start your 14-Day Free Trial Today and experience the best way to create and render your designs!
2. Autodesk Maya – Free for a Month
Maya is a well known 3D animation, modeling, enhanced visualizations, and rendering program utilized by the 3D specialists and modelers. It is compatible by Mac, Windows, and Linux. Despite the fact that Maya is a piece of Autodesk and accompanies an expense. It is mainly used for 3D sculpting, keyframe animation and texturing, Maya is a software with tools and features and a little complex to use. In any case, when learned it is the best option to Blender.
3. Octane Render – Free
As the name suggests, it is a power packed rendering software with a powerful rendering engine and a large number of designing features. If you are a pro at basic landscape designing, then it is time to move on to Octane Render. The best feature of this rendering software is its rendering engine which is not only powerful but also is a lot faster than other free rendering software available on the internet. If you are a design professional and looking for designing software which can give a boost to your career prospects, then Octane render is a good option. As a designer, you will lay your hands on a large pool of materials and textures through this software. Octane Render is the rendering engine, much powerful and faster than the traditional free software available earlier.
4. Autodesk Revit – 30 Days Free Trial
Another famous name in the rendering community is Autodesk Revit. This rendering software has a powerful rendering engine along with a wide range of powerful tools, textures, and models to experiment with. Excellent customer support and community support are cherries on the top. BIM functionalities make Autodesk an extraordinary rendering software. If you are looking for software for professional use, then Autodesk Revit is a perfect choice. Autodesk offers a free educational license to students for learning to design through one of the most potent rendering software available in the market.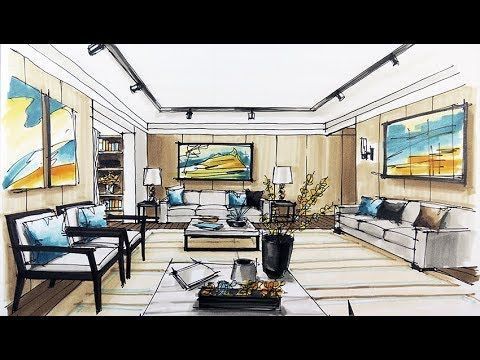 5. Lumion 3D – Free for 14 Days
Another popular rendering software on the list is Lumion 3D. Its easy user interface and set of powerful tools let you create distinctive designs with minimal effort. Apart from that, it is compatible with almost every rendering software available in the market. This feature is especially useful when you have to deal with students or other fellow architects who prefer other software for rendering. Lumion is a 3D rendering software that integrates with CAD software.
6. Maxwell Render – 30 Days Free Trial
Another popular software used by most of the architects is Maxwell Render. It has a powerful combination of an aesthetic user interface and a powerful rendering toolbox capable of designing anything and everything you want. It is not only easy to use, but it is also free to use and distribute. This is particularly useful for beginners because of its simplicity and it is user friendly. Network Rendering Post Production, volumetrics Particle Rendering, Compatibility with many hair systems, Multi-light FIRE and Materials Realistic Camera Model are some of its key features. This software, unlike Lumion , can be used in almost all industry-standard CAD and 3D programs like 3ds Max and Maya as well as underused programs like Form-Z, Modo, and ArchiCAD. Maxwell being at an experimental stage and can only be used with a CUDA-capable Nvidia graphics card.
7. Viz Render – Free
Viz Render is a product of Autodesk. It not only offers powerful visualization and set of diversified and powerful tools but it also makes learning other Autodesk products easier. This rendering software can be your entry point in the Autodesk ecosystem. This software is free of cost and renders animations in HD, 4K and beyond.
8. VRAY – Free
VRAY has been one of the most sought after rendering software in the market by the Bulgarian company Chaosgroup. It was introduced by 3ds Max, a powerful 3D modeling and animation software . It has a very powerful rendering engine along with a long list of tools and features for easy visualization, ranging from a small room to a skyscraper. New learners can find it a little bit intimidating, but it is worth the time, money, and effort spent over it. The advanced features have a steep learning curve. VRAY is competitively priced; Twin-engine performance, Global illumination, Real-world cameras, Denoiser, One-click VR, Frame buffer, and Network rendering are some of its salient features.
9. Mental Ray – Free
Mental ray is often viewed to be closely similar to VRAY, yet Mental Ray has managed to carve a niche in the world of rendering software. Makers of the software have attempted to make a powerful rendering engine with versatile tools and features. It has an easy user interface, making it more accessible to new users. Mental Ray is built on NVidia's CUDA technology and can use both GPU and CPU for rendering.
10. Cinema 4D – Paid
Whether you want to build, animate, render, model or texture, you can do it all with Cinema 4D. If you have invested enough time in learning tips and tricks for using Cinema 4D, then you will find no other rendering software better than it. The software gives the space to render unique and distinctive outputs.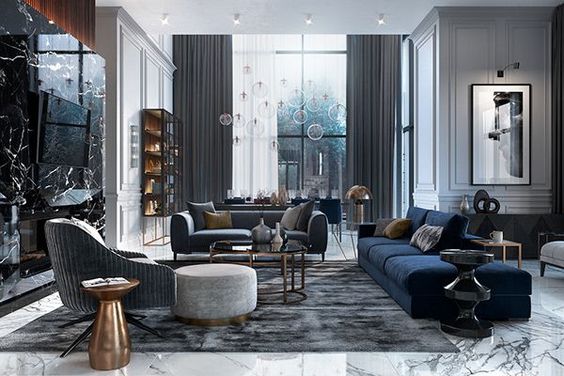 11. Sketchup – Free
Formerly called Google Sketchup, this is a PC-based 3D modeling platform that is used for creating all sorts of designs used in architecture, interior design, film, video games and even engineering systems. It is principally utilized for CAD drawings and syntheses. It is accessible both in a free version and a paid. The advantage of this program is that it has different pre-installed 3D models that the clients can utilize and upload.
12. Keyshot Render – Paid
Keyshot not only gives a smooth, straightforward user interface, it's tool set presents an amazing learning curve that makes getting the intricate details a breeze. The program offers ease of use and is generally popular for delivering real time rendering engine, which permits clients to consider lighting and materiality as you work on the detailed rendering works.
13. ZBrush – Paid
ZBrush is a digital sculpting platform that expertly combines  3D/2.5D modeling, painting and texturing all under the same banner. It has a revolutionary 'Pixol' technology which easily stores lighting, depth, color and all information on the screen to counter pesky saving issues.
It is employed for in almost all spheres of the industry including video games, movies, and animations, including companies like ILM, EA Sports, Marvel Studios and NVidia.
14. Artlantis – Free
Artlantis has amazing lighting features for creating numerous lighting possibilities for both, indoor, and outdoor scenes. Built-in render manager helps you in dealing with computing load and evenly distributing on local PC's, which makes rendering extremely fast. You can create both high resolutions still images and high-resolution animation and 360-degree panorama on two versions of this rendering software. The materials inside Artlantis are programmed in order to achieve photorealistic results.
15. Blender – Free
Blender definitely tops the list of the most popular rendering software and is completely open source. It is a complete 3D modeling software and comes with every tool needed to design a house, skyscraper, bridge, amusement parks, or any other place. It is free of cost and has an active internet help community. Grease Pencil, Camera, and object tracking, node-based compositor and textures, non-linear editing, Python scripting, Simulation tools for soft body dynamics, path-tracer render engine, Integration through a variety of plugins, and support for various geometric primitives are some of its salient features. The internal rendered supports rendering still frames, animations, compositing, and sequencer. Blender is compatible with Windows, Linux and Mac OS.
Evaluation Criteria to choose the best 3D rendering software
Individual feature preferences are the most important criteria for evaluation. Some of the feature preferences are:
Availability of plug-ins
Choice of rendering algorithms
Support for physically based materials
Flexibility in post-production
Hardware compatibility
Output options
Outdoor and Indoor lighting preferences
In-built render manager
Integration with other rendering software
UI Interface
The features you should look for in rendering software :
3D painting and tracking
Composting
Animation preferences
Compatibility on web and mobile
Acceptability of file formats
Availability of plug-ins.
Primitives supported. Eg-. Polygon, curves, surface and patches, camera, lighting, speakers and particles.
Once you have generalized your needs and your budget, only then make a decision of making an investment in rendering software.
If you're looking for the best 3D rendering software on the market today – and are willing to pay an inexpensive subscription, look no further than Foyr Neo.
We are the lightning-fast AI powered 3D rendering software runs in your browser and also offers easy floor planning and interior designing. Even better, through Neo's on cloud 3D rendering service, you can get incredible 4k renders in under 10 minutes without hogging your computers – with lighting, shadows, and Neo's AI automated functions. A new feature is you can keep designing while the renders are running in the background. Isn't that cool?
Sound too good to be true? You'll have to experience the 3D rendering magic for yourself! Try Foyr Neo for FREE for 14 days, with full functionality and no credit card required. If you like it (which we know you will 😉) you can sign up for a subscription plan starting at $49/month.
P.S. We're a brand new software and always looking to improve. If you need a product or feature that is not currently available, let us know, and we'll work with you to make it a reality.
Click to rate this post!
[Total:

2

Average:

3

]