Home » Interior Design Concepts » How To Become An Interior Designer? – 8 Best Ways To Become An Interior Designer
How to Become an Interior Designer?
Interior design is a coveted field for anyone who has an inkling of style and trend. This incredible profession has helped many aspiring interior designers realize their potential and achieve their dreams.
However, like every profession in the world, Interior design also requires a certain skill set along with education; even more so in this case.
Interior design work is not just about implementing theoretical concepts. It is an art form that requires an understanding and passion for design theory, fine arts, and the functionality of floor plans. You can't just design a house as per your aesthetic preferences, even if you have good taste and an eye for detail.
So, if you are an aspiring interior decorator, you must prepare to dedicate your time to learning about color theory, the psychology of colors and symmetry, efficient communication skills, and the art of building codes to display your design ideas to potential clients in style.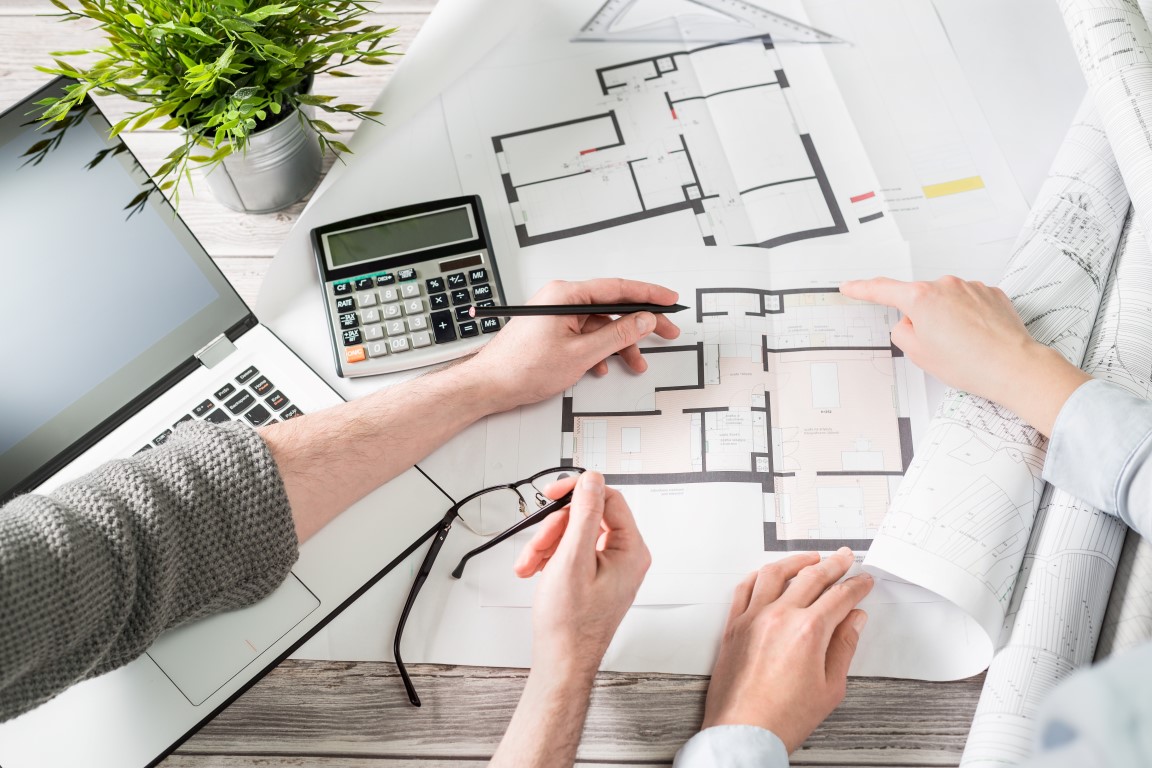 Image Credit: designtodream.com
You can get a full-time bachelor's degree and a master's degree, or an associate's degree and study rigorously for four years. However, you also need passion and practice along with your formal education, to become a successful and revered interior designer.
Let us look at the steps you need to take as an aspiring Interior Designer so you can quickly establish and grow your business in this coveted field of study to quickly become the next household name.
Read also – Interior Design Sourcing and Procurement
1. Start with the Right Education
Education should never be disregarded.
Yes, Interior design comes from the heart and your passion for the craft. But it also requires you to find potential clients, understand the client's goals towards their house, and formulate appropriate design plans for the interior spaces.
Most clients, undoubtedly and unsurprisingly, prefer an interior designer who has diligently completed a degree program and cleared the Ncidq exam. They must have applied for proper licensure for their trade and have some amount of work experience to go with it. Even if you are a fresher, just out of college, starting a new career path in the design industry, you still need to create a portfolio of designs.
The best way to create these professional-level portfolios, you need a proper education from an interior design school that will teach you how to win over potential clients with your design services. It is like BLS. You need the proper education like Basic Life Support to further your interior design career.
Holding a valid interior design certification will go a long way in inviting potential clients through your doors. Most residents in the United States, especially in New York, are looking for interior designers all the time to complete design projects for a remodel or complete design services for a new house. Getting that interior design certification may even help you with your business rankings, thereby drawing attention from such potential clients faster.
When you are formally accredited by The Council for Interior Design Accreditation, or as it is popularly referred to as CIDA, it helps build trust in the mind of potential clients. It lets them know that you are properly qualified and licensed to handle their massive real estate investment.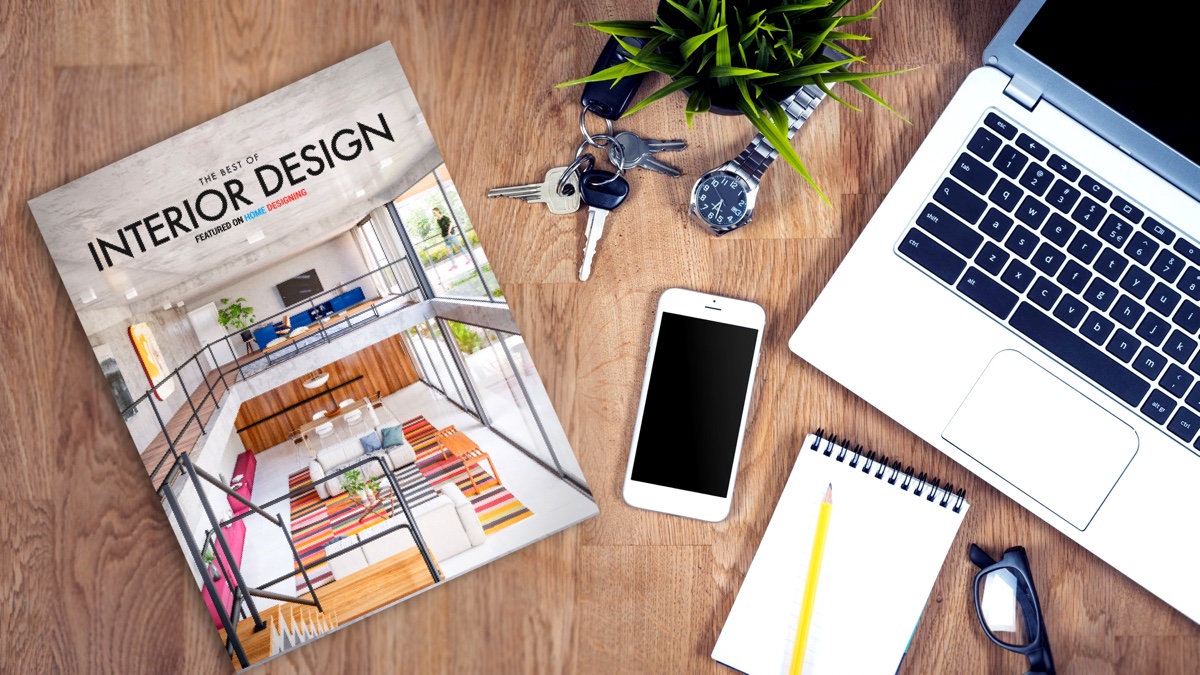 Image Credit: home-designing.com
2. Learn the Tools of your Trade
When it comes to interior design, it is not just about learning color theory or design theory. You also need to know the tools of your trade.
Every interior designer studies through architectural floor plans and interior design programs to learn the basics. But these theories are hard to explain to a client when you talk of pendant lighting and interior spaces.
Clients are visually acclimated. Therefore, you need to know how to create computer-aided design programs to demonstrate your design ideas in their absolute beauty. As an interior decorator, you must understand the client's goals and use proper communication skills to bring their desire designs to life.
Spend some time to learn how to use those applications and web programs and create astounding 3D models and rendering to amaze your clients. We hear that the Foyr Neo web program is the best in the market, so you should definitely learn how to use it and create various floor plans and decorate them with your space planning ideas.
If you have or work at an interior design firm, then you can create a personal portfolio with a cloud-based web application. If you are freelancing or a fresher, use the Foyr Neo web app to create a few design ideas for your portfolio and show them to potential clients. Use the 3D rendering and modeling features to make your design plans come to life.
Design tools are an excellent and probably the best choice to penetrate the market, especially in such a competitive age of design services. Not only do they help you in expressing your ideas to your clients, but they are a great help in project management. So you definitely need to learn interior design tools and software.
3. Practice, Practice, Practice
'Practice makes perfect.'
You have heard that. But as a professional-level interior decorator, it should be your mantra. Aside from getting a formal education in the field of interior design and learning various design tools, you also need to practice your craft.
The more you practice space planning and implement the concepts of design theory, the more intuitive you become. Eventually, you will be able to visualize design plans while the client is still explaining their expectations about their own home.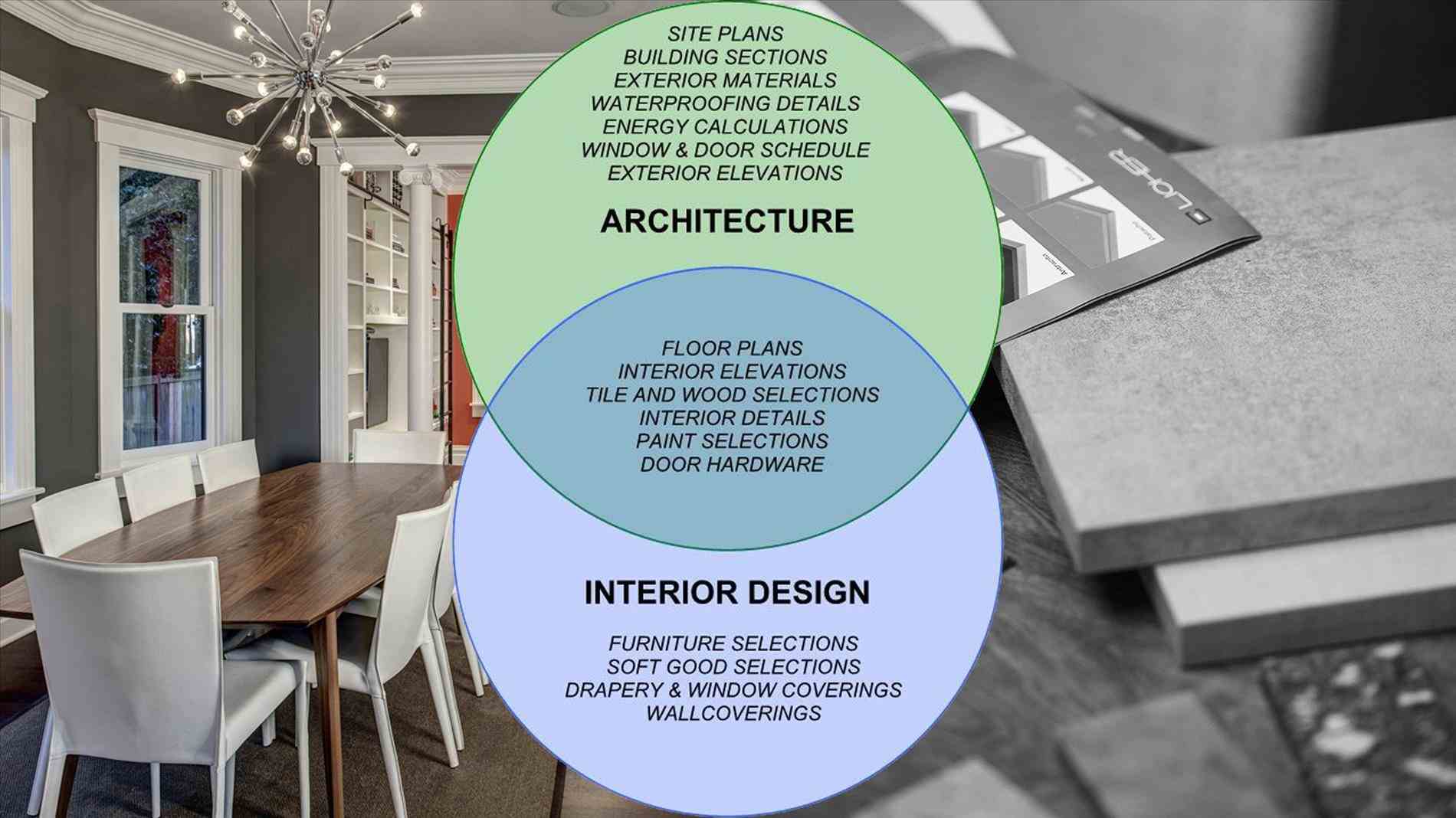 Image credits: woodynody.com
You can then create mood boards and 3D models to show them what you envisioned for their design goals. Once you have a clear understanding of functionality in space planning, it becomes tremendously easy to choose the appropriate furniture, pieces of fine arts, color palettes, and décor. So just keep practicing your craft till it becomes second nature to you.
Read also – How To Get New Clients For Interior Design Business?
4. Make sure you have the right kind of skills for the job
As we have said before, interior design requires passion and intuition. Formal education with a degree program and accreditation from the National Council will only go so far as to teach you the basics and get potential clients through the door. But you must also have the right design concepts and a sense of style, accessibility, and functionality when it comes to designing the interior spaces.
The bureau of labor statistics shows that most interior designers who have completed their coursework diligently and acquired accredited interior design certifications, still fail to impress clients on a regular basis.
This is simply because they treat interior decorating as a regular job. But the field of interior design is much more delicate and demanding. It is a form of art and you cannot rush art. You need to take the time to understand the requirements of your interior design projects and formulate design ideas with significant accessibility and functionality.
Not only do you need to provide excellent interior decorating design services to fit the client's goals, but you also need to ensure that your design ideas complement each other. The art of interior design is extremely delicate work. You must do your due diligence in order to find success in your career path.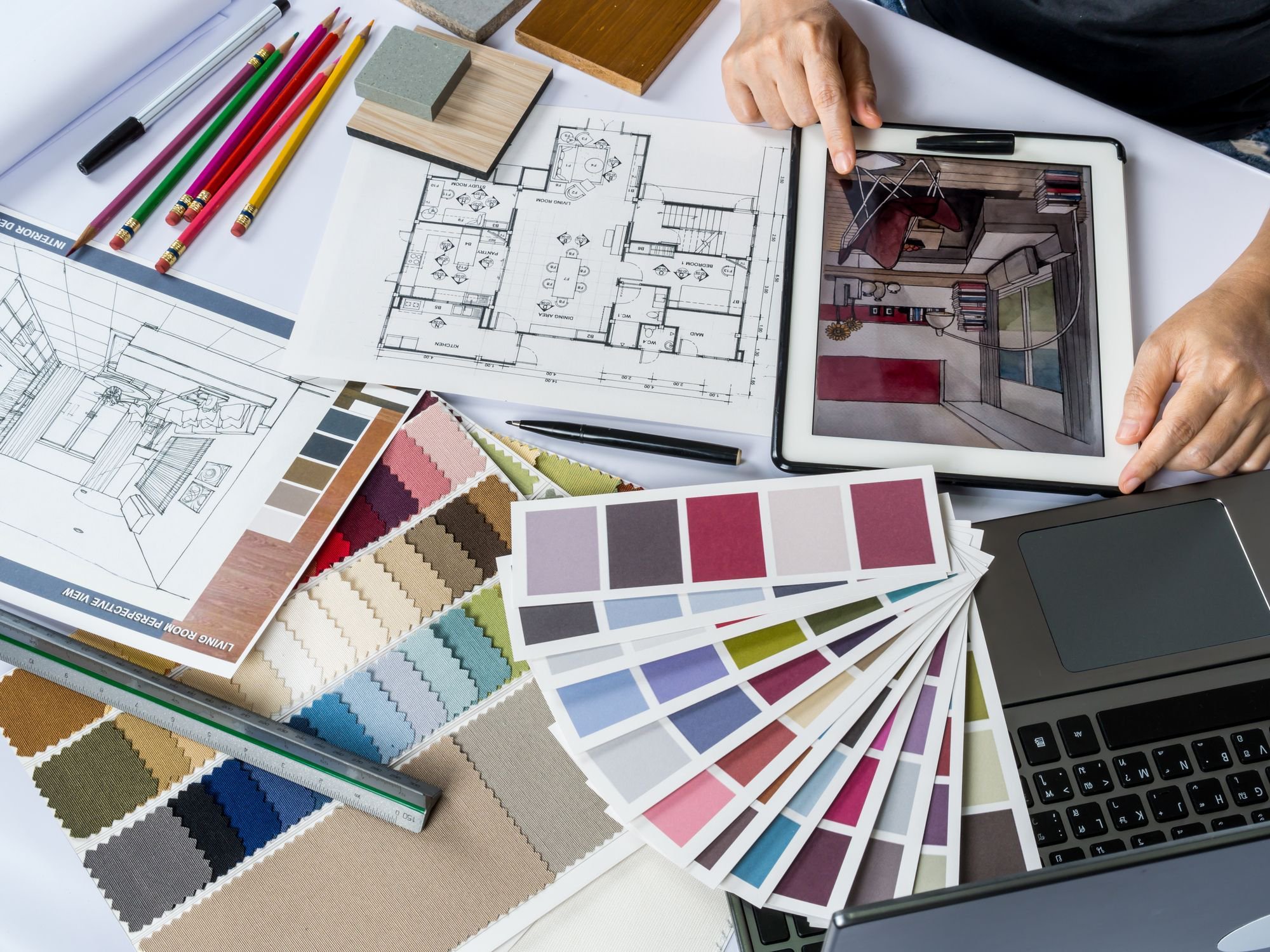 Image credits: pinterest.com
5. Build a Substantial Contact List
No matter what your profession is, a substantial contact list is a must. As an interior decorator, this responsibility pays off as an asset.
Aside from having an interior design qualification, you must also have a prospective contact list. Professional-level interior design requires more than just designing floor plans and implementing color theory and design theory. It's more of planning, budgeting, acquiring, etc. to amaze and impress the clients. This is much easier to do when you know people who can get the job done.
Most potential clients expect their interior designers to suggest and implement artwork, exquisite pieces of furniture, décor items, etc. It helps to have a few art curators in your contact list who can help you acquire magnificent pieces.
You also need to have subsequent contacts with contractors, sub-contractors, and suppliers. In order to get the job done at a reasonable price, within the client's budget, you need to know exactly who to call. Some clients may have a big budget, therefore, you can call the industry experts. But if the client has a tight budget, then you need to accommodate for the renovations and design services, along with curating the items.
That is why you need a substantial contact list that can help you service potential clients from all walks of life, without forcing them to compromise on their budget or requirements.
There is another very important reason to build that viable contact list. Once you have created beautiful designs for your client, don't discard their contact information. Instead, use it to further your cause and acquire more interior design projects. It is best not to bombard them with messages, of course. But you can share your designs on your Whatsapp status to use the power of technology to your advantage.
Like we said before, clients are more likely to be enticed by visual aid. Create some 3D design plans and post them on your status to draw the attention of your past clients. Who knows? They might be further inclined to hire you themselves before referring your interior design services to their friends and family with confidence.
Read also – Interior Designer Salary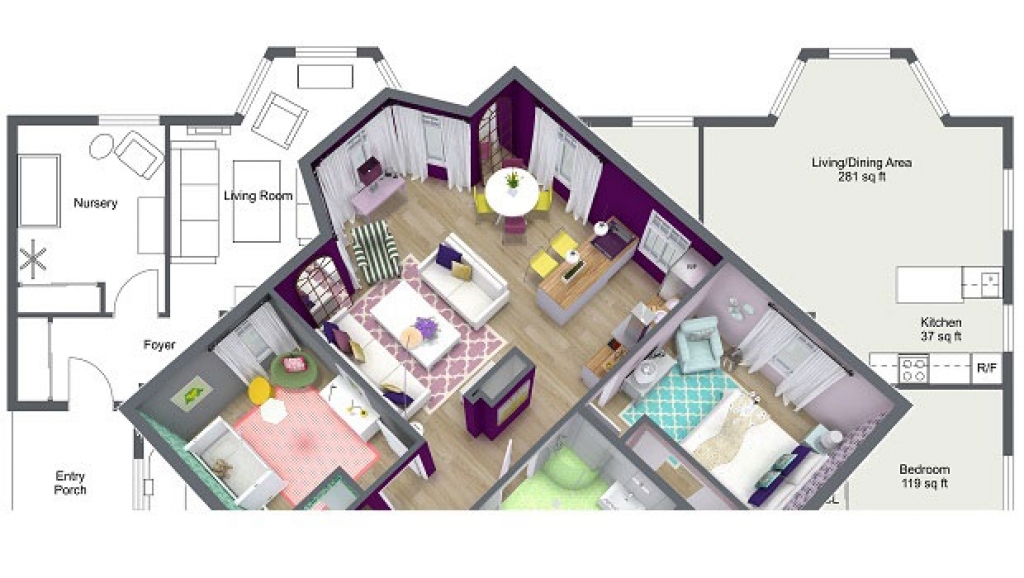 Image credits: pinterest.com
6. Step Out into the Real World
Interior design is a practical craft. It is not enough to sit behind the desk or on your bed and keep practicing with no results. You need to start looking for potential clients and offer your design services. You can even propose some design plans and showcase your portfolio to prove that you are a professional-level interior designer.
For the most part, clients are always looking for an accredited interior designer with some work experience. But you can't get that experience till you go out there and start implementing your design services. Having an interior design degree can help you pitch yourself as a qualified interior designer, but it won't happen by itself.
Read also – The Complete Guide To Prepare An Interior Design Contract
7. Therefor You Need To Get Started
Call some potential clients and inquire if they are looking for an accredited interior designer. Even as a fresher, you need to advertise your skills in order to build a career path for yourself. You can look on online forums on Facebook or LinkedIn where people post inquiries all the time. Find a client and pitch your design ideas to them.
Unless you step out into the real world and pool in potential clients, your career will never take off.
Once you have found an interested party, use the theories of space planning and psychology that you have learned throughout your degree program, and implement them to meet the client's goals. The more you put your skills to work, the more you will find that your skills improve.
If you wish to work for an interior design firm, you need to pitch your design ideas to your employer to show them that you would be an asset to their organization. If, on the other hand, you wish to start your own interior design business, then it is best to contact clients immediately. As your skills improve, so will your clientele.
Eventually, your job outlook will improve and your clients will begin to reference and recommend your services, which will help you grow your business as a professional-level interior decorator. You might even end up designing a prominent house that is featured in media thus bringing you a certain amount of fame to boost your career.
But all of these career advancements will only happen once you get out there into the real world and put your exceptional design skills to the test.
Read also – Interior Design Questionnaire
8. Design Extraordinary Designs To Wow Your Clients
Finally, it is time for you to use your extraordinary design skills to create astounding interior design ideas to impress those potential clients and get paid for your efforts.
Create a substantial portfolio of your ideas with computer-aided design apps with different innovative floor plans. Make sure to have a good range of minimalist designs as well as exquisite ones to meet all manners of client expectations.
Then use these design plans to attract potential clients by sharing your ideas with your impressive communication skills and a body of work that speaks mounds about your professionalism. Even if you are a fresher with no work experience, make sure to amaze your clients with a beautiful portfolio.
The better your designs, the more is your potential for substantial career growth. So keep at it till you finally make a name for yourself as the best interior designer in your area, or possibly even the city or state.
Now that you have a step-by-step guide on how to become an interior designer and the career path of interior design, go out there and live your dream of becoming an interior designer in your own rights. We hope you find this article helpful in achieving your career goals and we wish you the best of luck.
Read also – How To Get Interior Design Clients On A Low Budget?
Build a Successful Business With the Right Interior Design Software
Having the right business tools will make each stage of the interior design process simpler and more efficient. Foyr Neo is a powerful interior design platform built with you, the designer, in mind. Take design ideas from concept to a photo-realistic rendering in just minutes with a suite of advanced tools, including:
The ability to choose from thousands of preloaded items like furniture, plants, accessories and much more – or upload your own 3D models to create the exact look your clients want.

Produce 4K, photo-realistic renderings on demand.

Advanced lighting options and visualization settings.

Real-time 3D editing capabilities.
By combining the functionality of multiple tools in one platform we empower designers to spend less time with software and more time with their clients. You can try Foyr Neo free for 14-days now and experience the power of limitless design.