What is rendering software?
3D rendering is the last stage of 3D animation graphics process. All the calculations and algorithms that were performed in the 3D animation software are finally transformed into a model that can be viewed in certain specialized software. These software have the ability to convert them into images and movie files. It is mainly used in the field of architecture, animation movies, and special effects. The V-Ray software makes use of several Global illumination algorithms, like path tracing,  radiance mapping, photo mapping, and other Global illuminations that are being created directly. The software that is used to transform the 3D models into images on movie files is called the 3D rendering software. Some online websites like Foyr allow the user to make various three dimensional and two-dimensional models online. It is suitable for all types of operating systems. 
V-Ray Software
V-Ray Software is a Computer Based rendering software created by Chaos group in Bulgaria. V-Ray software is a commercial application that can be used as a plugin for various 3D graphics software applications, and for visualization. V-Ray software is the most common software in the graphics industry like media, entertainment, and television. V-Ray software is also used by designers like industrial designers, product designers, and interior designers, along with architecture. The V-Ray software supports various applications like Autodesk 3D Max, Maya, SketchUp, Blender, and other 3D applications.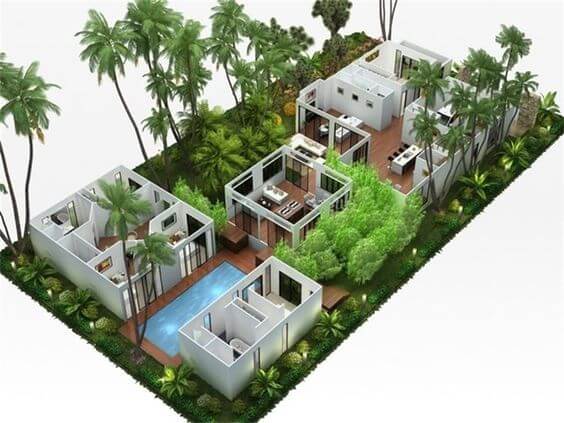 V-Ray software application is used by some of the famous Studios like Zach Studios, digital domain Studios, and other famous studios in the USA. Along with these Studios, the V-Ray software is also used by several other studios from all over the world. 
Features of V-Ray software
Some of the basic features of the V-ray software are: 
V-Ray software is easy to learn and use at the same time. It can be used with any 3D modeling software and is highly adaptable. 
V-Ray software provides extremely fast rendering features, and hence, creating a design takes much less time with this software. 
V-Ray software provides high-quality images, especially in various 3D software. 
It is easier to render any type of model ranging from simple designs to complicated 3D model designs. 
V-Ray software has advanced rendering tools and lighting effects. 
Most of the top designers depend upon the V-Ray software technology to provide a high range of products, along with building designs and more. 
Even though V-Ray software render is highly useful and used by some of the greatest studios in the country, it is not suitable for everyone due to the high price and complex software tools and features. There are various other software available in the market that can replace V-Ray software, both in features, and economical terms. 
Some of the most common software that can easily replace V-Ray software are:
Mitsuba 
It is a normal rendering framework written in portable C++ language. It is widely used for both, Unbiased, and Biased techniques. It provides heavy optimization for architectural design. The software can be used in Microsoft Windows, Linux, and Mac OS X. It is mainly used for algorithm development in graphics, but also has many other features available. It has the option of choosing a viewpoint, and after choosing, it provides a wide range of rendering techniques and parameters that can be used in graphics creation. It is much easier than V-Ray software and user-friendly.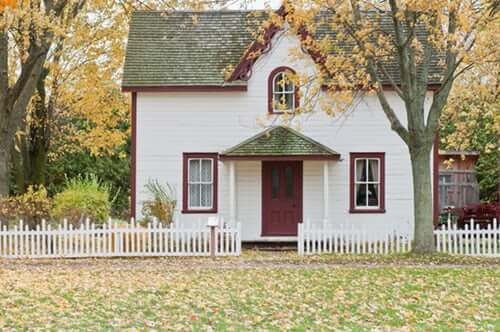 LuxRender 
This is a Biased and Unbiased rendering software engine. With the help of various algorithms, the light flow can be made more realistic, and hence, it provides a photographic quality image. It can be used in Windows, Mac OS X, and Linux operating systems. This is a free open source software, and it is highly user-friendly. 
Cycles renderer 
This is the rendering software that was created for supporting blender 3D software tool. But during the year 2011, it was altered into an open-source software, and hence, various other 3D software like Rhino and Poser can also use this. It has various features like:
Unidirectional and branched path tracing. 
Multi GPU support. 
Multi-core CPU rendering along with SIMD acceleration. 
It is designed for interactive updates along with fast designing and lighting effects. 
It has various lender layers for splitting the scene into various sub scenes unlike in V-Ray software, which has a low number of layers. 
It also has various geometrical attributes. 
Keyshot 
This is an interactive, Ray tracing, and illumination program that offers rendering services in both, computers, and Apple based devices. It provides photo quality images of various 3D models that are designed in the software. Even though it is not free, it provides a one-time purchase option instead of Annual recharge system. 
Lumion 
This is a visualization software used by most of the Architects and Interior Designers. It has high-speed rendering quality, and hence, anyone can create beautiful images for their customers with the help of this software. Any project can be made beautiful by adding several features like environment materials, object lighting effect, and other breathtaking effects to make it more photo quality. It contains a large number of tools and features to increase the quality of the model that is being produced. It is completely user-friendly, and anyone can use this model with other 3D application software to create perfect rendering images. The software provides videos, images, and online rendering structures, along with a 360-degree panoramic view. It is much simpler and would make a perfect alternative for V-Ray software.
3Delight 
This 3D based rendering software is used in industrial quality creations and makes use of random end sharing language. It supports various 3D modeling software like Maya 3D, and with the help of Maya, the users can choose various rendering algorithms, like Reyes and Path Tracing. The software mainly depends upon standards like openExr and openVDB. This is a free version, but users can also upgrade into a work-paid version for accessing advanced features. The main reason for the usage of this software is because it provides a high level of integrity with other software. 
Foyr Neo
Neo by Foyr is a step up from all the software mentioned above. It is a newly launched software by Foyr, which comes loaded with most of the functions from the above mentioned software, along with a comprehensive guide for beginners as well as professionals. From 2D to 3D designing options, Neo is perhaps the best alternative to V-Ray Software due to accomodating so many rendering software functions, along with a cheaper price when compared to the more advanced rendering software out there.
How to choose the best rendering software? 
If you are new to the animation world and learning these things for the first time, then you might face a definite confusion in choosing the perfect rendering software. There are various rendering software available that are similar to some industrial quality rendering software like V-Ray software, which is complex to learn during the initial stages. Softwares like V-Ray software are extremely complex with a numerous number of layers, and hence, it is necessary for a person to know about the basic structure of the rendering software before using these advanced versions. Before using any software, there are certain criteria that have to be evaluated. They include:
Initially, determine the field you require the software for. There are various fields and departments in the animation from architecture, to graphic designing. Some software support all kinds of designing, but certain software only have a few features. So, it is essential to choose the field that you require the software for.
Try to choose software that is completely user-friendly and easy to learn. Certain software like V-Ray software are difficult to learn during the initial stages.
Increase your knowledge on the subject by reading books, talking with people who have previous experience, and by watching various tutorials available online.
Start learning with the basic software and then move on to higher stages slowly. Choose software that suits your requirements perfectly and your rendering field. You can learn complicated software like V-Ray software after understanding the basics.
Try to buy free versions during the initial stages of learning, then during the finalized stage, you can buy the most advanced paid version model that you wish. V-Ray software is also available in trial versions.
Certain factors that need to be taken into account are:
Ability to combine with other software and provide a proper rendering service. 
Ability to work efficiently with other operating systems.
Certain software like Lumion 3D gallows real-time rendering engines, which are more efficient and allow you to alter your data while viewing it.
Make sure to buy the original version from the legalized site rather than buying a duplicate version which might stop working after the end of the trial period. Certain websites might offer various discounts but if you are going to buy an original version, better buy it from the original site. Also, try to use online websites like Foyr to try various tools.