Home » Design Ideas & Inspirations » 10 Best Bathroom Design Apps and Software (Free + Paid)
Bathroom Design Software
When it comes to a bathroom renovation, the design you pick may have a significant influence on your budget and also the usefulness and aesthetic appeal of your new space. Now, how do you choose a bathroom design that suits you? What inspires you to create your vision? Fortunately for you, the digital world, and the wide range of design software available make this process considerably simpler.
You may design your own floor plan, construct your ideal design, select resources, and see the final bathroom project with bathroom remodeling software. These bathroom remodeling applications are low-cost and more user-friendly than ever before. These apps and software are available on all platforms, allowing you to use them whenever and wherever you choose.
Finding materials and guidance for redesigning your bathroom has never been easier thanks to contemporary technology. Most tools and 3D design software are currently accessible for use online, making space planning and 3D modeling a breeze.
This removes the need for time-consuming manual development of floor designs. With only a few clicks, bathroom makeover ideas may be created with correct measurements, various material finishes, and textures. It also provides a visual picture of how your area will seem in the real world.
Here are a few bathroom design apps and software listed below that will make upgrading your bathroom a breeze.
Read also – 20 Best Floor Plan Apps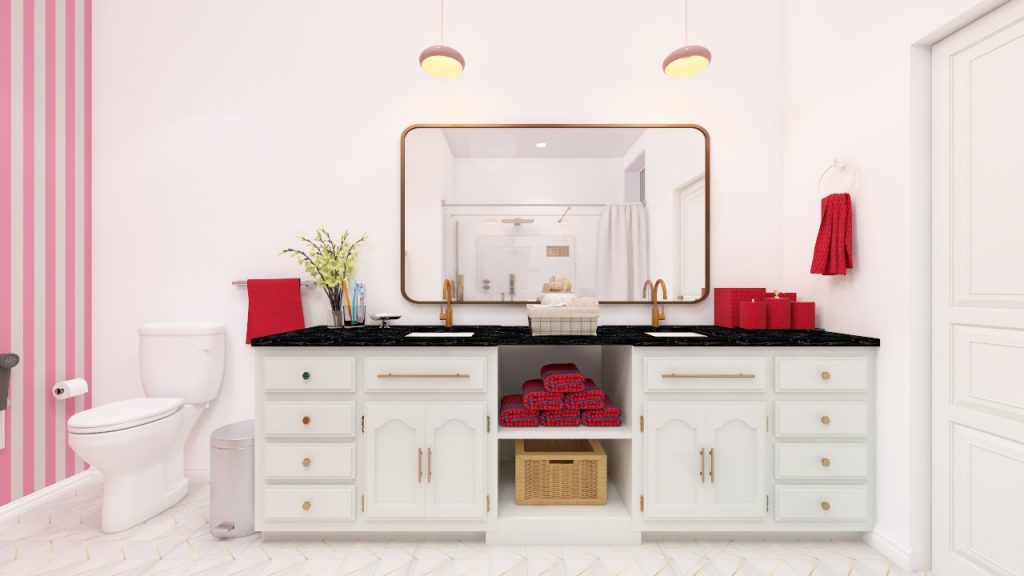 This bathroom design render was created on Foyr Neo