Home » Interior Design » 12 Expert Tips To Get New Clients For Your Interior Design Business
Common Challenges with Finding Interior Design Clients
Even though it might feel impossible, finding your first client is one of the most thrilling experiences for a new business owner. It feels amazing when someone trusts you with their time, resources and dreams for a renovation or new home. When starting their businesses, many interior designers quickly learn that there are a few significant challenges to getting new clients, including:
Increased competition from other interior designers.
Keeping up with current projects takes time from marketing to new clients.
Struggling to stay up-to-date on current trends in the interior design industry.
Little or no brand recognition among your ideal client base.
Dealing with unrealistic client expectations and failing to earn referrals.
Eventually, with enough time spent on growing your interior design business, you will likely be able to overcome many of these challenges and you might even end up turning work down. While it might sound counterintuitive, being able to walk away from underpaying or difficult clients gives you much more negotiating power and the freedom to say no.
We've outlined 12 expert tips to help you navigate the challenges listed above and develop a concrete plan for how to get new clients for your interior design business.
Read also – How To Market Your E-design Services?
12 Expert Tips to Find New Clients for Your Interior Design Business
1. Ask Your Network for Help
It sounds obvious but there's likely someone in your personal or professional network going through a renovation or even building a new home. Ask your network for referrals and, although it might not be necessary, consider discounting your prices initially to get the first few clients. It's appropriate to let your first clients know that you are providing them with a "first time" discounted price to build your portfolio and earn their referral to friends, family or acquaintances.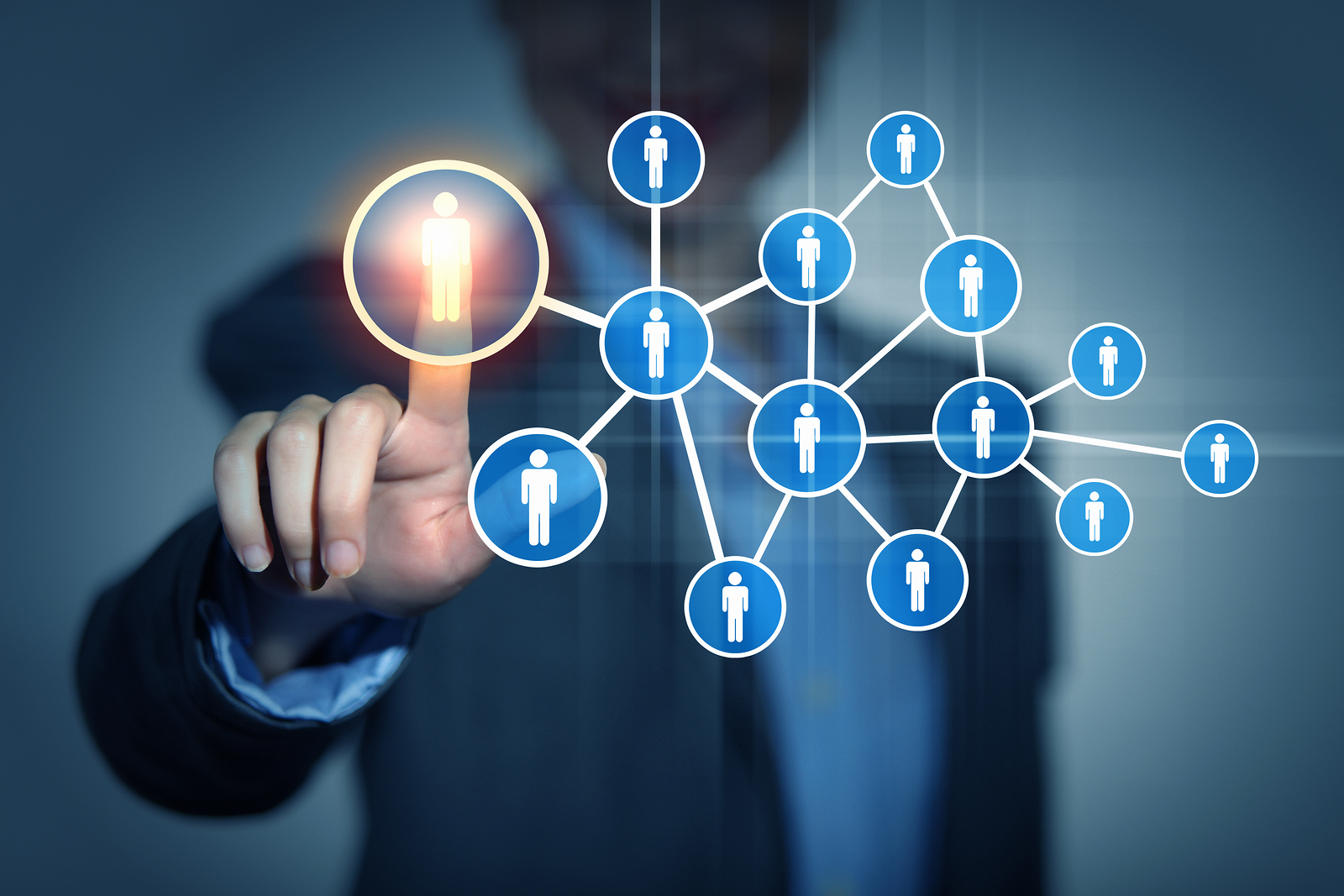 Image Credit: Spotcard.co
2. Develop a Basic Digital Marketing Strategy
Develop a habit of practicing digital marketing efforts consistently, even if they are simple and you consider yourself a novice. The sophistication of your marketing strategy isn't as important as your dedication to regularity. To ensure that you're spending time on the most important marketing efforts, we recommend focusing on at least the three areas below as they are closely related and complementary to each other:
Create a website and work on SEO: Simple, mobile-friendly websites still have a good chance of ranking well in search engine results. Don't overcomplicate the design of your website. Remember that clients will (whether fairly or not) make judgments about your interior design capabilities based on the professionalism your website shows. One of the most significant contributions to SEO for any site is link building. Consistently writing good content (as recommended below) will help your website rank better, and it will allow you to earn links from other reputable sites.
Maintain an active blog: Keeping updated content on your website will preserve your ranking on key topics and give website visitors new information to discover. A central component of good content marketing, blogging also provides content that can be used in all other communication channels, including on social media and email marketing. Get started by putting together a content calendar of your favorite interior design topics or thoughts on design trends; then write them up and start posting!
Email Marketing: Stay in touch with potential customers by creating an email list and simple templates to send out relevant information and updates.
Read also – Best Interior Design Blogs To Follow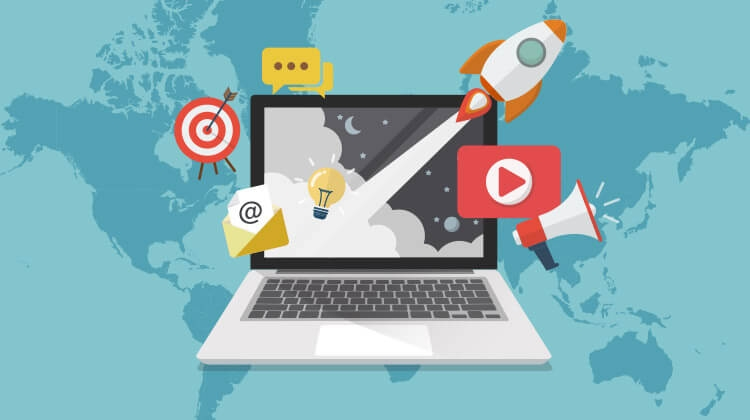 Image credit: Disruptive Advertising
3. Use Social Media to Reach Prospects and Gain Followers
Social media marketing is one of the best tactics for interior designers because most social sites are designed to promote media-based sharing and interaction. Posts with beautiful pictures or designs are best for social media because they have strong visual appeal and can be digested quickly and shared easily.
Platforms like Pinterest and Instagram are especially valuable because they only support video and images and are often used by your potential clients as they create mood boards and look for design inspirations online. Social media is also the perfect place to keep your finger on the pulse of interior design trends to use in your own work and marketing efforts.
Use Foyr NEO to share stunning 3D renderings of your designs that will capture the attention of prospects and followers alike. Tools like HootSuite or SproutSocial can help maximize your efficiency with post creation and scheduling. Bonus tip: ask clients if you can share pictures of their design project and if they would be willing to do the same as this will give you some free advertising to their networks! Referrals on social media are some of the most valuable word-of-mouth advertising.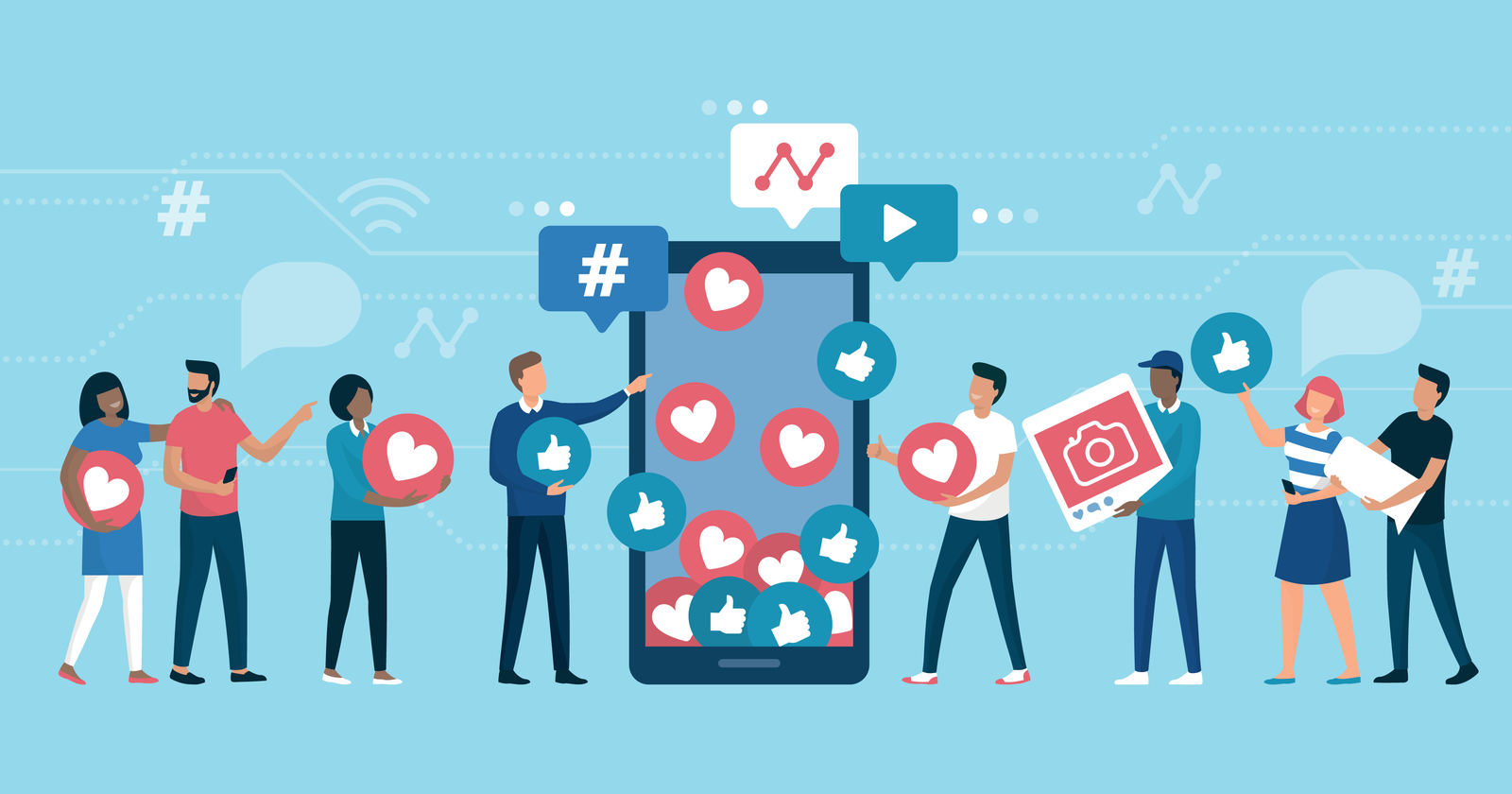 Image Credit: Search Engine Journal
4. Use Traditional and Digital Advertising
Paid advertising, whether digital or print, is still a highly effective way to increase your brand recognition and reach new potential clients. If you're starting a new business or have a limited budget, consider digital advertising on platforms that provide access to your target audience but also give you strict parameters over the cost of each campaign. Digital advertising will allow you to quickly test multiple ad versions and determine which imagery, copy and messaging resonates with your ideal buyers. When you find something that works, reallocate your ad budget toward the best-performing campaigns.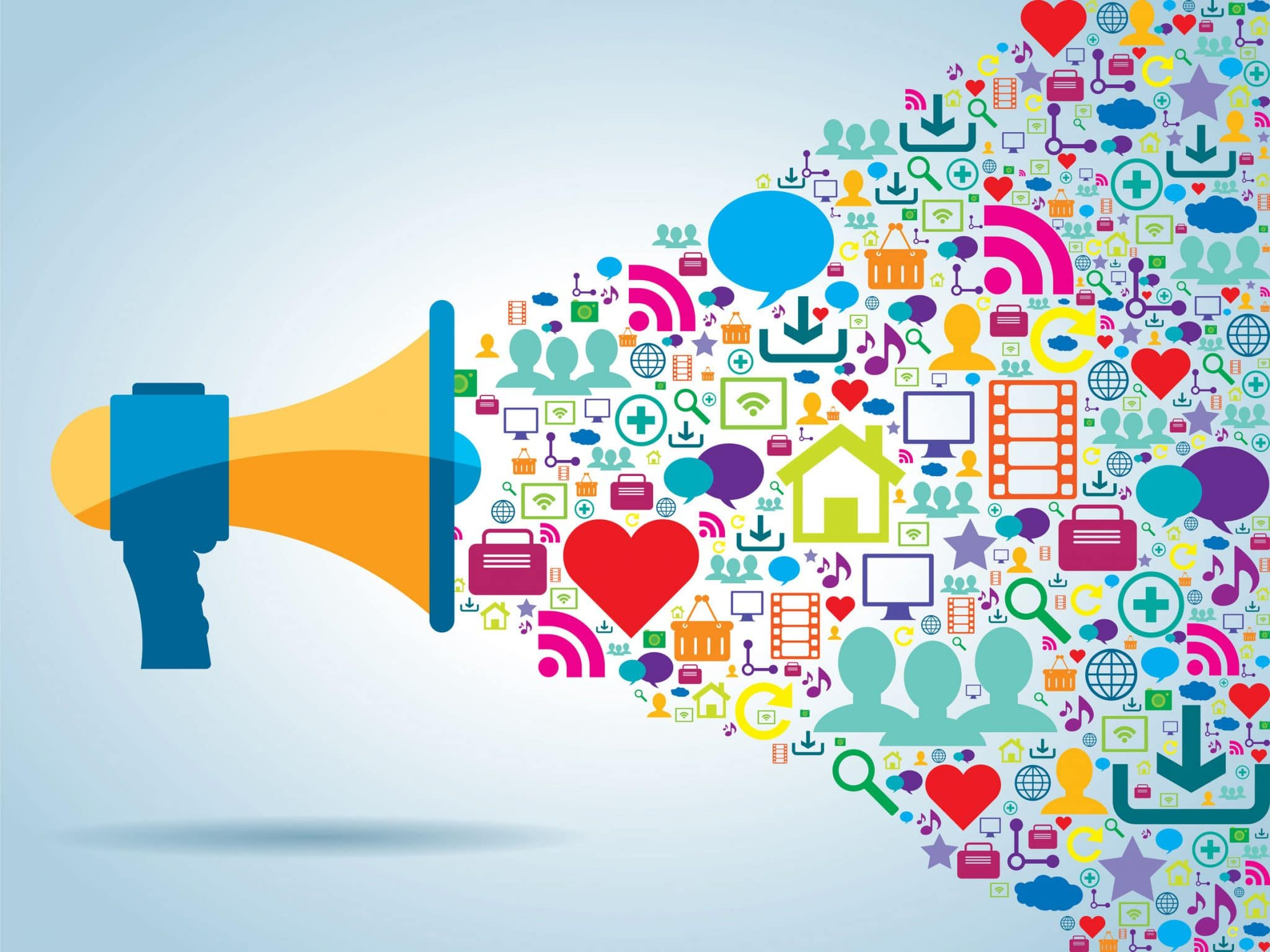 Image credit: Three Girls Media
5. Establish a Brand for Your Interior Design Business
While your brand doesn't need to be perfect, it's important to let your personal style shine through and reinforce the brand perception you want. Specifically, you'll want to develop a company name, colors, logo, mission statement and other customer-facing brand elements that build trust and inspire confidence.
Crafting a thoughtful brand will also make it easier to charge higher prices. People are always willing to pay more for premium-looking providers, or those that have a pristine reputation in the industry. Don't forget to emblazon your brand on essential sales tools for conducting business face-to-face, including business cards, flyers, printed brochures, etc.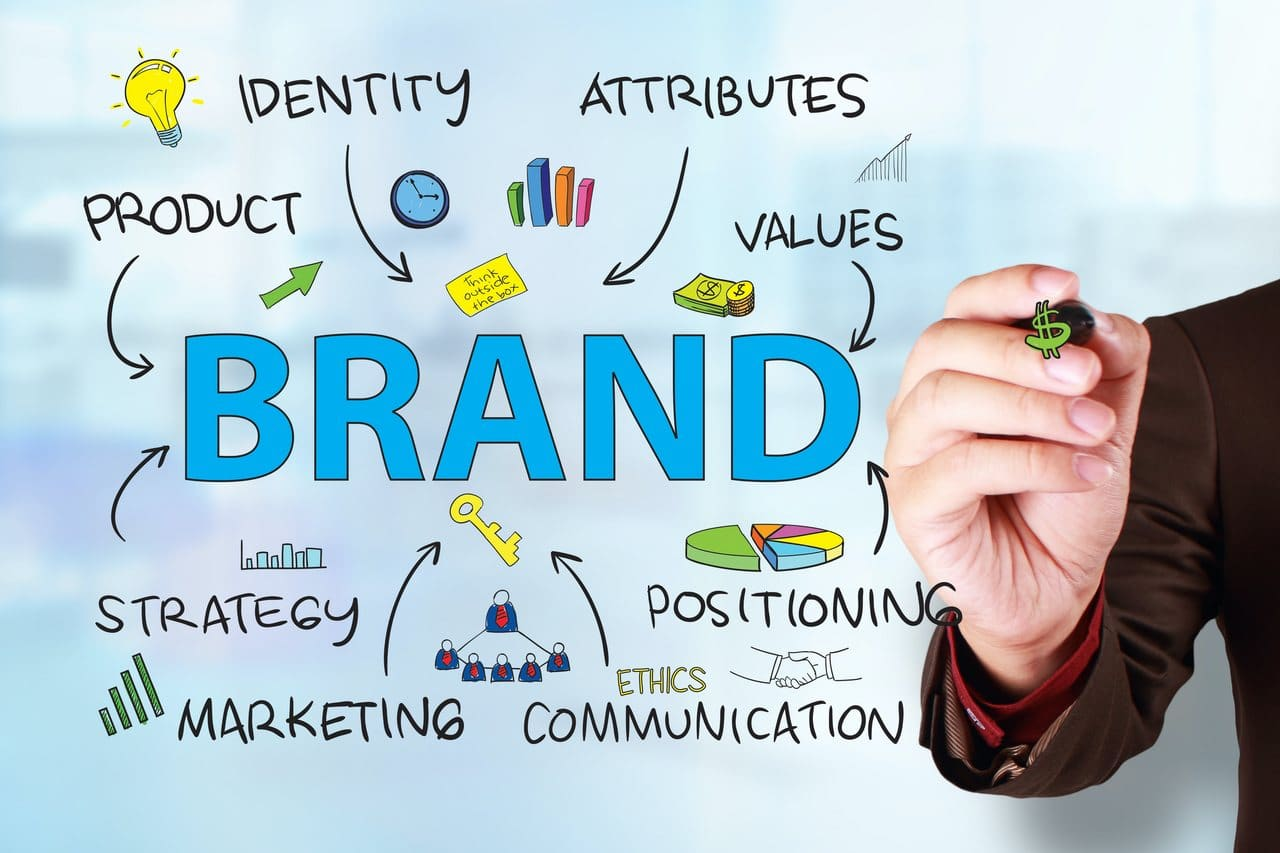 Image credit: Entrepreneur in a Box
6. Practice Professionalism
Exercise professionalism in all aspects of your client relationships. Professional conduct matters because people will repeatedly return to you for courteous, flexible service that accommodates their needs and requests. Clients often use the same provider for projects over many years because they prefer the personal experience of working with a specific designer. A few simple examples of professional business conduct include:
Add value without trying hard to sell yourself. Prospects who are ready to hire you will appreciate even small ways in which you put their needs first.
Reply to requests promptly and clearly, ensuring that each client gets the answers they need.
Be on time for every call and review meeting.
Keep clients apprised of their project's status.
Use tools that demonstrate your expertise, make collaboration simple and let clients easily visualize their dream project.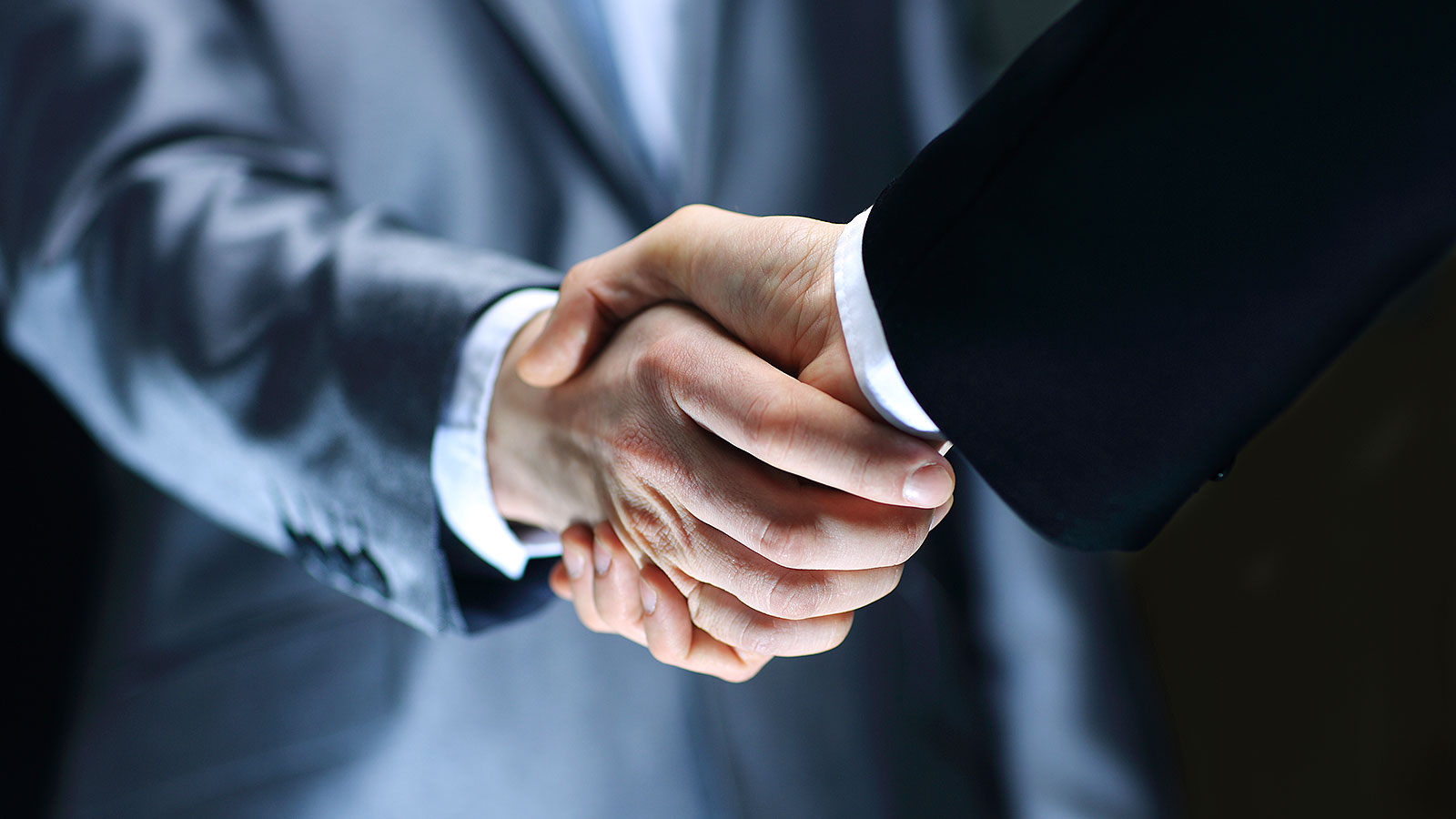 Image credit: Ladders
7. Use Client Testimonials for Social Proof
Effective testimonials can range from a simple, 1-sentence endorsement to a sophisticated video reel highlighting your best design project. Potential clients are simply looking for social proof to verify that you can do what you've quoted. You should use these positive reviews and testimonials everywhere, but the most important places to feature reviews are on search engines, review websites, social media, and your website.
Read also – Interior Design Client Questionnaire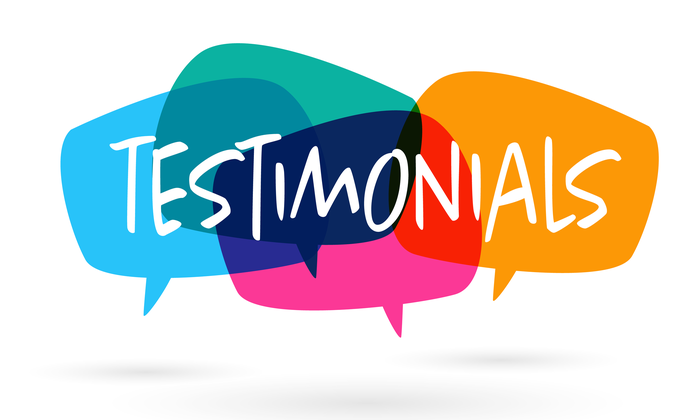 Image credit: Neil Patel
8. Create a Stunning Portfolio of Your Top Designs
A well-made portfolio is the easiest way for potential clients to determine if your process, experience and personal style all match their needs and preferences. When designing and writing your portfolio, provide specific information to give your clients helpful context, including the following:
Project lengths
Project locations
Client goals or aspirations
Interior design tools you used to complete the projects
Other companies with whom you partnered
Photos of the finished project
Unique aspects, challenges or design features that show off your creative approach and skills
The purpose of the portfolio is to demonstrate your interior design capabilities through a successful project outcome and overwhelming client satisfaction.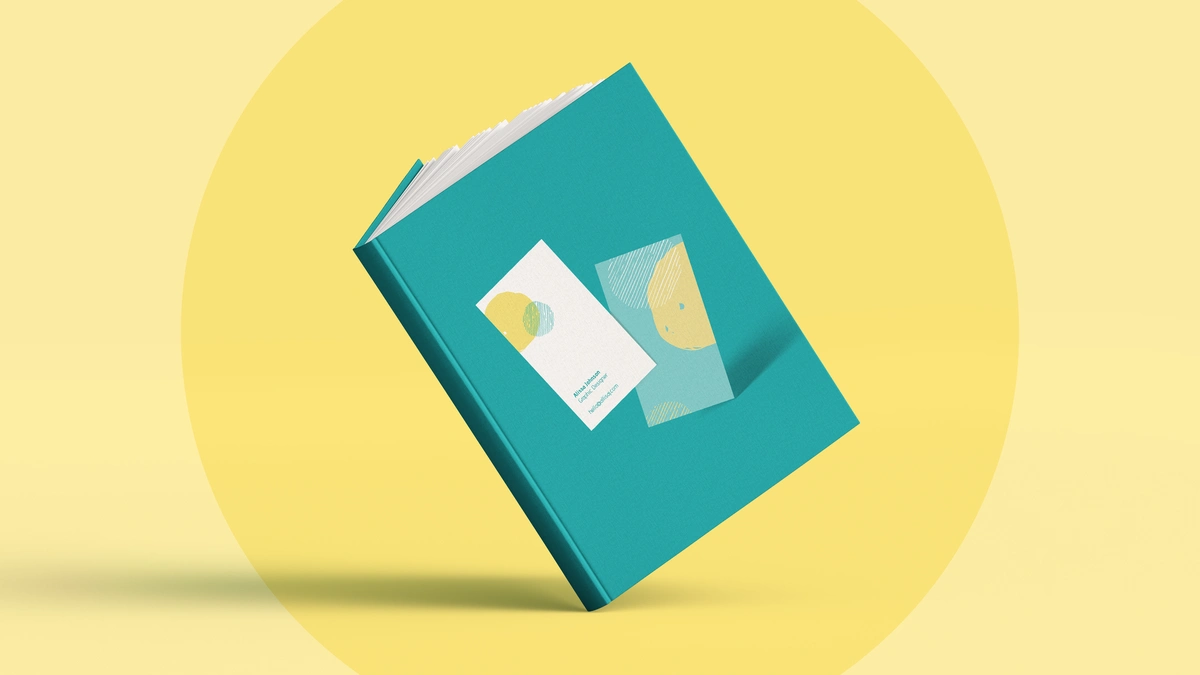 Image Credit: Envato
9. Develop Partnerships to Support Your Interior Design Business
Give your information and sales materials to anyone that interacts with your prospective clients, including general contractors, builders, interior decorators, and local stores that sell high-end furniture. These types of contacts are commonly called referral partners. While they provide a service that's similar to (or related to) yours, it does not directly compete with your business.
This creates a symbiotic relationship where you can refer business to each other without giving away work. You can also find a more established interior design firm or even a startup and ask if they need freelance help, or if they sometimes turn away projects that are too small or a bad fit. You might be surprised how many reputable small interior design firms have more requests for work than they can handle!
Read also – How Do High-End Designers Get Interior Design Clients On A Low Budget?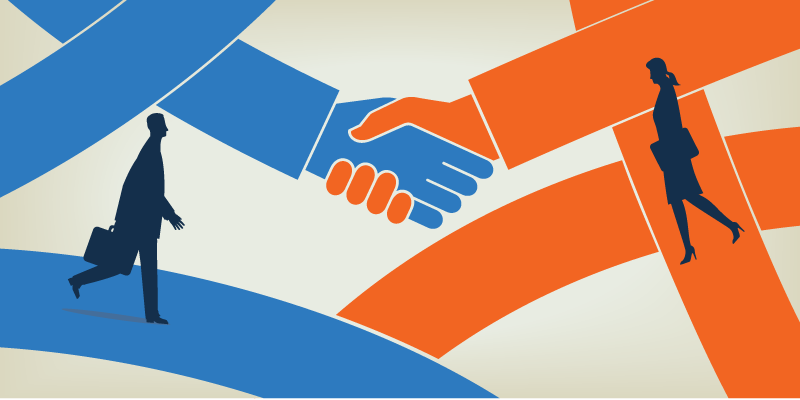 Image credit: Alvernia University Online
10. Get Involved with Local Networking Groups
Your local area likely has a dozen or more organizations dedicated to helping businesses grow and to connecting potential buyers and sellers. Some of the most common local resources for kickstarting your interior design business include:
Industry groups where you can network with peers in the interior design field. These groups are excellent for establishing partnerships, staying updated on trends and getting invaluable insider knowledge. Industry groups can be local or nationally distributed with local chapters.
Networking groups for business owners of all ages and backgrounds, or some that are specifically for young professionals, etc.
Professional associations for entrepreneurs or business owners of underrepresented ethnicities or genders within a specific industry.
Chambers of commerce often provide extensive resources and dedicated support to small businesses and help owners grow their regional networks.
Business Networking International (BNI) is a global networking group that hosts regional chapters to help small companies connect and refer businesses.
Real estate agents who are highly motivated to network and create connections with referral partners. Ask an established, successful local agent to make an introduction if they have a client that needs interior design help.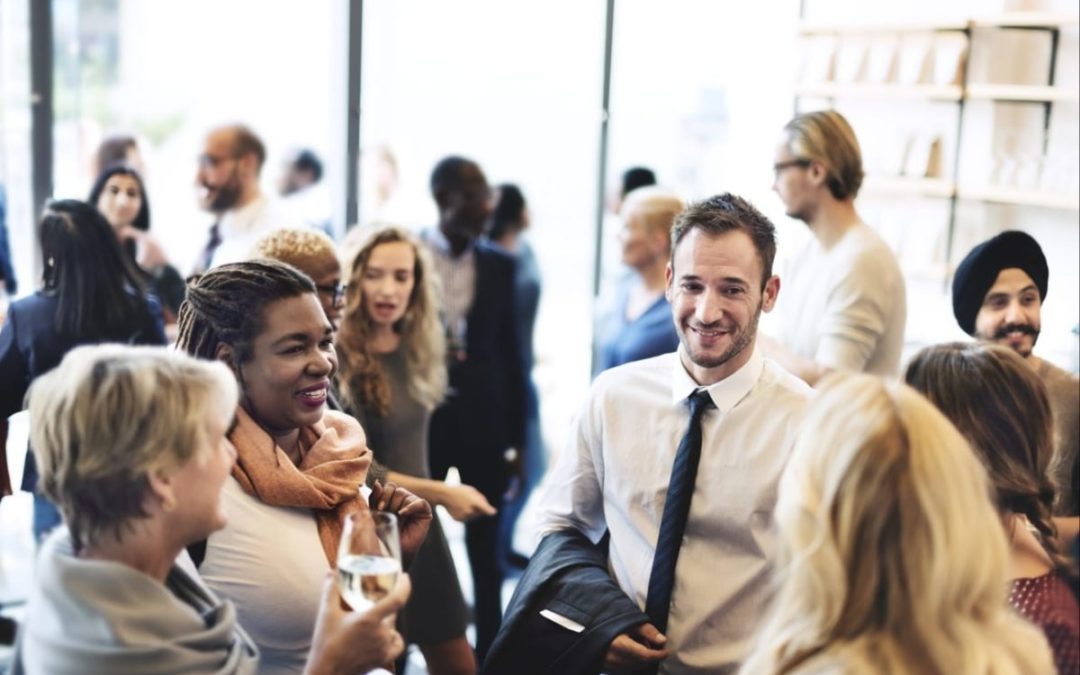 Image credit: Entrepreneur
11. Join Online Communities That Source Interior Design Clients
Sites like Houzz, Havenly, UpWork, Fiverr, were created specifically to help connect those who need design and construction work with professional, vetted providers. By asking a series of screening questions, these sites narrow down a prospect's exact needs in order to provide the best match with a service provider. These communities are an excellent, low-risk way to get your first few clients or continually source qualified leads as you grow your business.
One potential downside to consider is that these websites will often have control over pricing and your communication channels with customers. Some interior designers prefer more direct contact with their clients and, accordingly, choose to find clients through other means.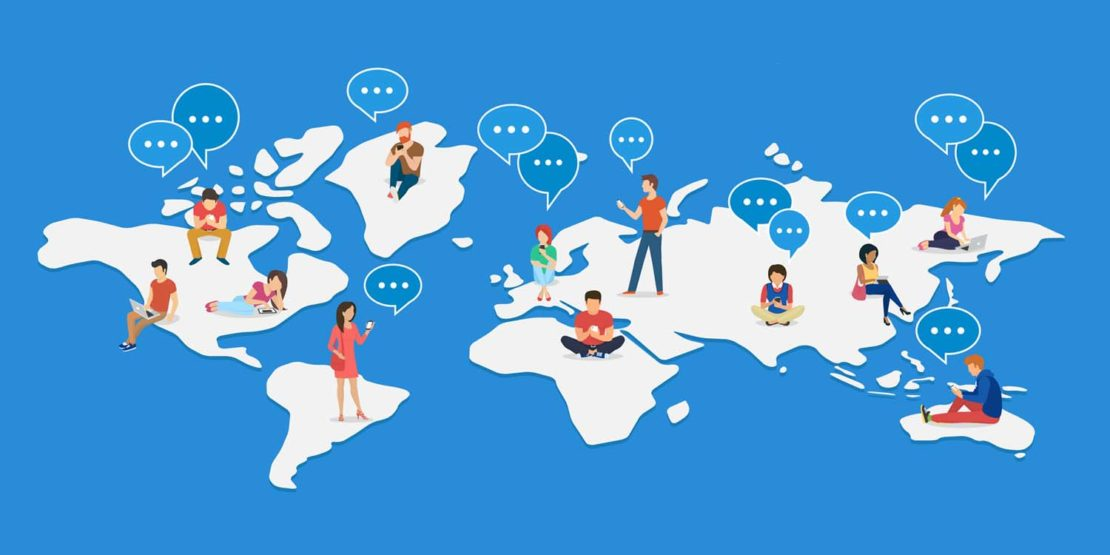 Image Credit: Sitel Group
12. Get Pricing and Billing Processes in Order for Your Interior Design Business
Determining how to price interior design services and bill clients is one of the most difficult problems that small businesses have to solve. There are several pricing strategies to help guide your decision. First, if you know how much you want to make, decide if you will be a highly affordable (low-cost) provider or charge premium-level prices. This decision should be based on your level of experience and capabilities. Premium pricing is obviously the most desired range, but clients are only willing to pay if you have the experience, resume, references and capabilities to justify a higher fee.
Second, set prices for hourly work and project-based work. Clients will often want to understand the total cost of your services based on the scope of work (i.e., the total amount of time required). Having at least two pricing options will allow clients to choose what works best for them and ensure that you are fairly compensated for the total time spent on a project.
Establish a simple billing system that makes it easy to send invoices to clients and easy for them to pay, whether by check or credit card. There are many free or low-cost tools to help sole business owners keep track of their outstanding invoices and basic accounting functions.
Read also – How To Prepare Interior Design Contract?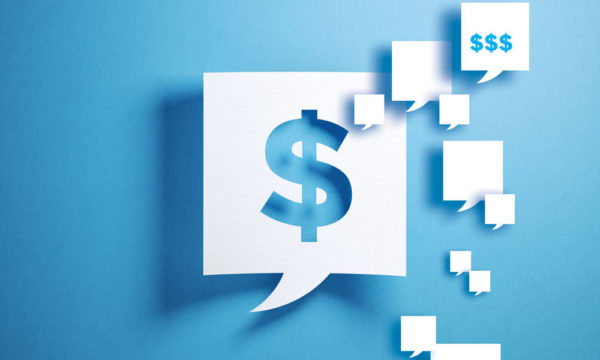 Image Credit: Associations Now
Why 2023 is a Great Time to Start an Interior Design Business
Are you considering starting or growing your interior design business in 2023? Although 2020 had significant impacts on virtually every industry around the world, there is still good news. Here are a few key statistics:
Globally, the interior design services industry is predicted to experience over $24B of growth by 2025.
The remodeling industry is projected to grow by $19B in 2021 alone.
Most of the major industry trends for home buying, real estate, renovating and residential construction remain strong.
Consequently, there is still a vibrant market of potential clients that need professional interior design help to bring their dreams to life.
For many businesses, their success throughout the last year has resulted from adaptability, flexibility and a willingness to embrace new technologies and marketing channels. Interior designers that have harnessed the power of a "new normal" to take their business to the next level are still finding and serving clients.
We've published a comprehensive, 40-page eBook to help interior designers navigate new protocols for running their businesses successfully. Packed with practical advice and tools from industry professionals, our eBook covers a range of topics, including:
How to amplify your digital presence to attract new clients
Expanding to serve virtual clientele
New trends in residential and commercial design practices
Embracing e-design to empower your business
Download the eBook now for access to this information and much more!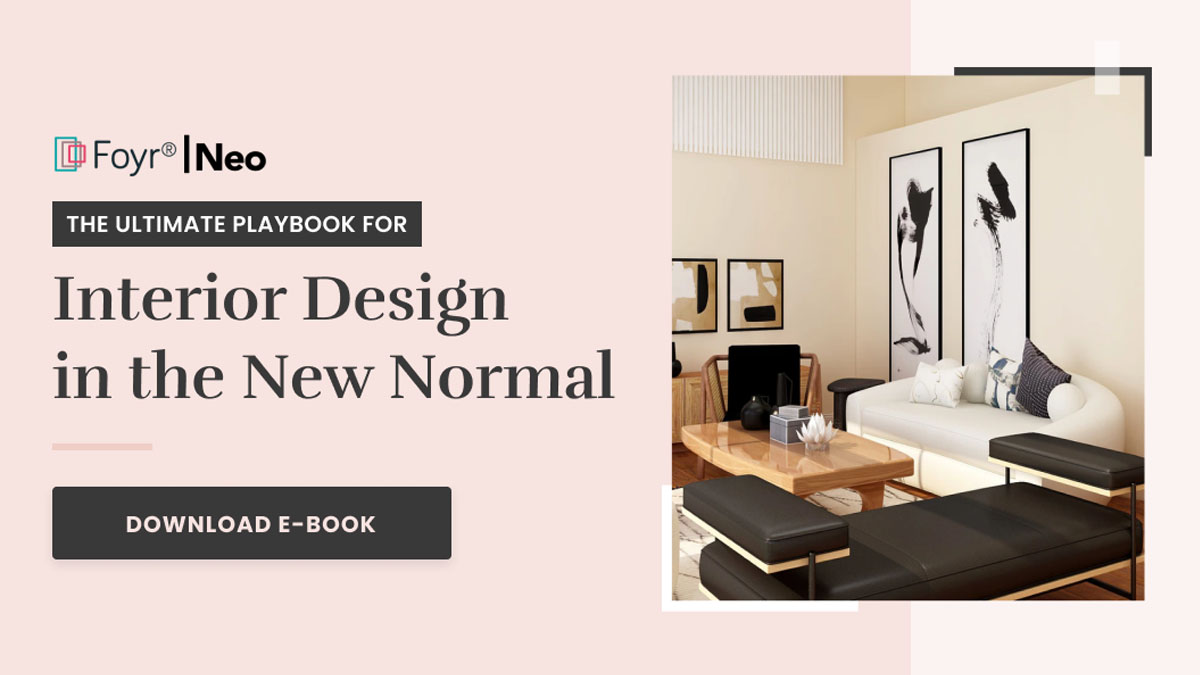 Build a Successful Business With the Right Interior Design Software
Having the right business tools will make each stage of the interior design process simpler and more efficient. Foyr Neo is a powerful interior design platform built with you, the designer, in mind. Take design ideas from concept to a photo-realistic rendering in just minutes with a suite of advanced tools, including:
The ability to choose from thousands of preloaded items like furniture, plants, accessories and much more – or upload your own 3D models to create the exact look your clients want.
Produce 4K, photo-realistic renderings on demand.
Advanced lighting options and visualization settings.
Real-time 3D editing capabilities.
By combining the functionality of multiple tools in one platform we empower designers to spend less time with software and more time with their clients. You can try Foyr Neo free for 14-days now and experience the power of limitless design.