It is actually a pretty common scenario for high-end designers to get interior design clients with a low budget or no concept of a budget. After all, everyone appreciates visually appealing aesthetics, but sadly, not everyone has money to burn to beautify their space. Though the initial lack of a budget idea can be frustrating, as a professional designer, you can use this opportunity as a way to challenge your skills. Show your commitment to your interior design clients that you can come up with elegant solutions that don't break the bank. With your depth of experience, you can find ways to get them the best value for their hard-earned money.
Turn Frustration Into Inspiration
Clients that don't have any clue about design are quite hard to deal with because they don't have a full grasp of how to make their style dreams into reality. Instead of pulling your hair because of the difficult task, use this moment as an opportunity to educate your interior design clients. Introduce them to the principles of design and the money it involves to make their plans come to fruition. You can show them a virtual layout or walkthrough of their apartment using interior design software solutions like Foyr Neo. It's a win-win situation. 
Additionally, when getting interior design clients that don't have much money, it can be pretty frustrating for both of you. It is a fact that you just get more design options when you have the cash to spend. However, instead of wallowing in misery, and crying over what you cannot have, it is time to refocus your attention. Use your frustration and turn it into inspiration because beauty abounds nature, which you can get for free. Now is your chance to show them what you've got by finding creative solutions with their limited working budget for the best modern home design. 
Help Your Interior Design Clients Create a Reasonable Budget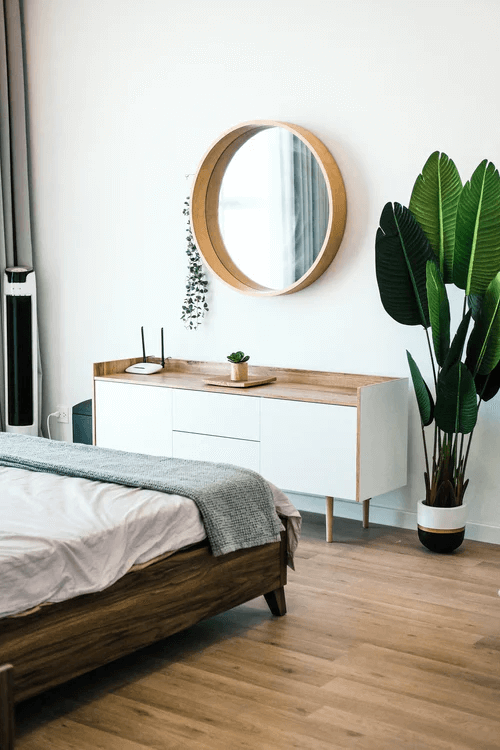 Usually, design budgets vary depending on the area and the preferences of the clients. When you work with your clients and spend time with them, you will be able to get an idea of what they're concerns are and what they are willing to splurge on. 
Focus on their priorities
To craft a reasonable working budget, you must figure out your interior design clients' priorities. What are their expectations towards the changes that they want you to make in their space? Some people value security, so they are willing to spend more on smart gadgets like UOKIER to safeguard their homes and loved ones from burglars. These clients don't mind paying a premium for smart doorbells, intelligent locks, high-tech cameras, and the like, as these devices provide value for money. However, there are some aspects they may be willing to compromise on, such as allowing you to use refurbished or antique pieces for the living room so you can save. 
Set Clear Expectations
You must provide clear expectations for your interior design clients. Do keep in mind that there are items that have a set price tag. These include brand new items like state-of-the-art kitchen gadgets and modern furniture. However, there are some aspects where the price is not set in stone. There are components that you can get at a discount when you buy them in bulk like fabric for curtains, tubs of paint, or even wallpaper. You can actually customize your service for certain areas to adjust to their specifications. 
Show Examples and Alternatives
There are times when your interior design clients will be pushy, so things are veering off your budget. In this instance, it is best to show them suitable and more affordable alternatives, especially if they have their heart set on something, but their wallet can't afford it. You can show them how to salvage garage-sale gems and thrift store finds. You can give these pieces a new lease on life by refurbishing them. 
Learn to Recognize a Bad Fit
At times, your clients' requests are totally impossible to comply with. They just want to deviate from the plan because they saw an existing trend they suddenly want to incorporate in their design project. Being at the helm, you must be honest. Their proposition could be just a terrible fit when you look at it from a design perspective, or it could be very expensive that it is just not manageable with the given working budget. When something like this crops up, you need to be honest with your clients. Have a heart-to-heart talk so you can break it to them gently. 
Final Word
With years of experience, you will be able to create a name for yourself in the industry. Later on, interior design clients will approach you with the right expectations because they know your reputation and understand the value of your expertise. If you meet clients that are low-balling you and do not respect your time, remember that it is okay to say no. Just learn to decline with grace so you will not alienate them in the future. 
Click to rate this post!
[Total:

0

Average:

0

]