If you're just starting as an interior designer, finding your way into the interior design business might seem like an intimidating task. Even after you've studied in an interior design course or received interior design certifications, you might still be unsure of how to develop a sustainable, profitable practice. 
Interior designers create spaces that are both functional and fashionable for clients ranging from homeowners to business owners. But, what you might not think about when you're just starting as an interior designer is that it always helps to think like an entrepreneur. Since many interior designers run their own freelance practices, learning how to market yourself, network within the industry, and maintain positive relationships with clients is almost as important as developing an impressive portfolio of work.
Read on to learn more about what you should know when starting as an interior designer.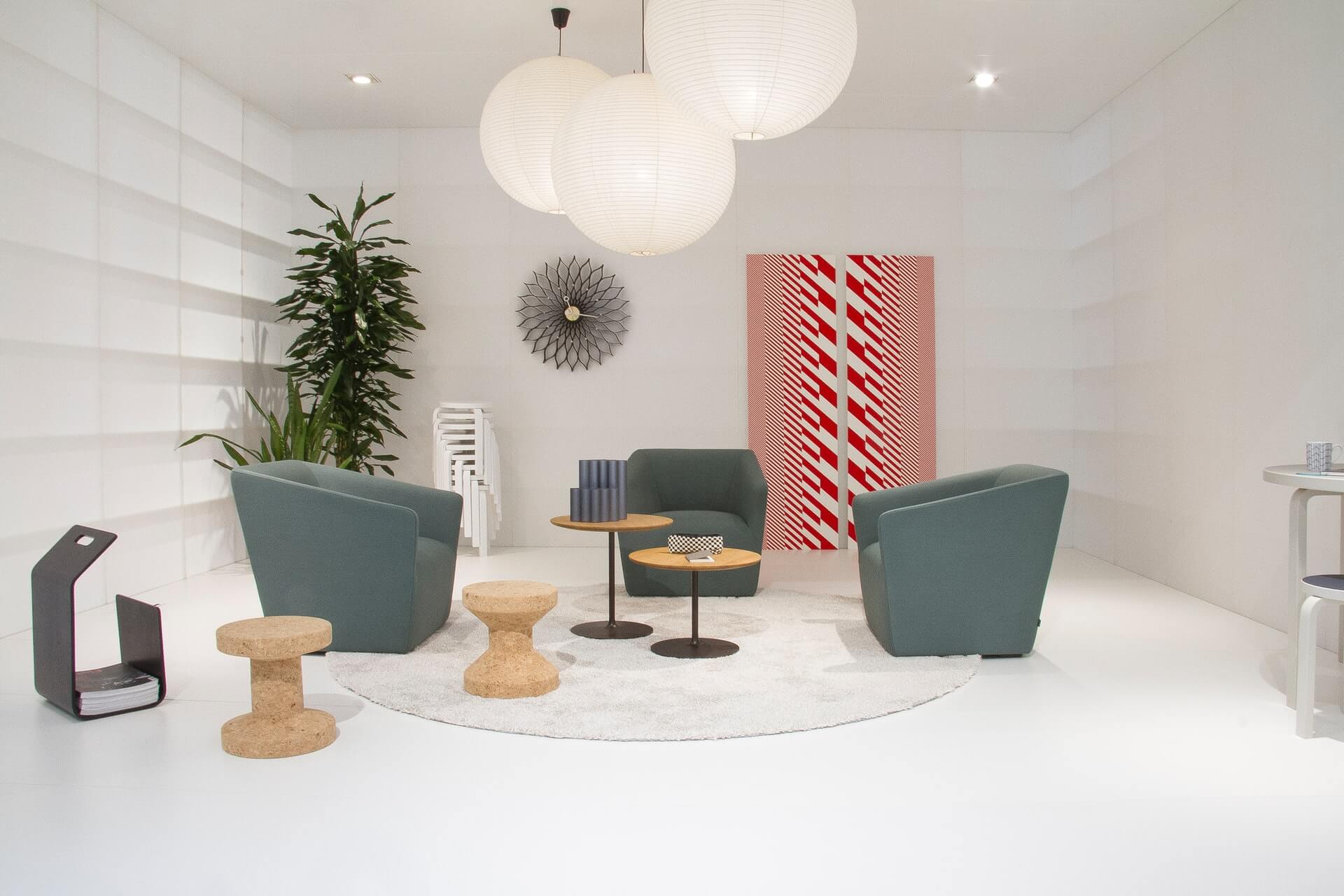 Here are the top 7 tips to start your Interior Design Business
1. Determine the Scope of Your Business
Interior design is an expansive field with many different branches. In order to figure out how you're going to market yourself and reach out to potential clients when you're starting as an interior designer, you need to know what kind of services you're able to offer. 
To start, what many clients may not know is that there's a distinction between interior designers and interior decorators. While both interior designers and interior decorators help beautify spaces while maintaining their utility, interior designers have certifications and degrees, affording them more knowledge and experience. By training in degree programs and courses, interior designers learn the nitty-gritty details that can make or break a design project, like building codes and laws, information about structural engineering, and how to use advanced design and modeling software. This means that interior designers can charge more for their services than interior decorators. 
Next, you'll need to consider what areas of interior design you're best suited toward. Many interior designers distinguish what sort of projects they're best at. For example, some interior designers specialize in residential interior design (homes), while others gravitate toward commercial interior design (businesses) or healthcare interior design (hospitals or doctor's offices). As you might imagine, the process of designing a functional hospital waiting room is vastly different than bringing a client's dream kitchen into reality. 
Within your chosen field as an interior designer, you also might want to consider how you can integrate your personal interests into your practice. For example, if you're someone who tries to reduce your carbon footprint in your daily life, then you might want to learn more about sustainable interior design, which refers to the practice of using eco-friendly materials. If you're excited about creating spaces that are accessible and welcoming to people with disabilities, then you can become an expert in universal interior design. By establishing the scope of your business, perhaps the task of building your brand and your business when starting as an interior designer might feel more manageable.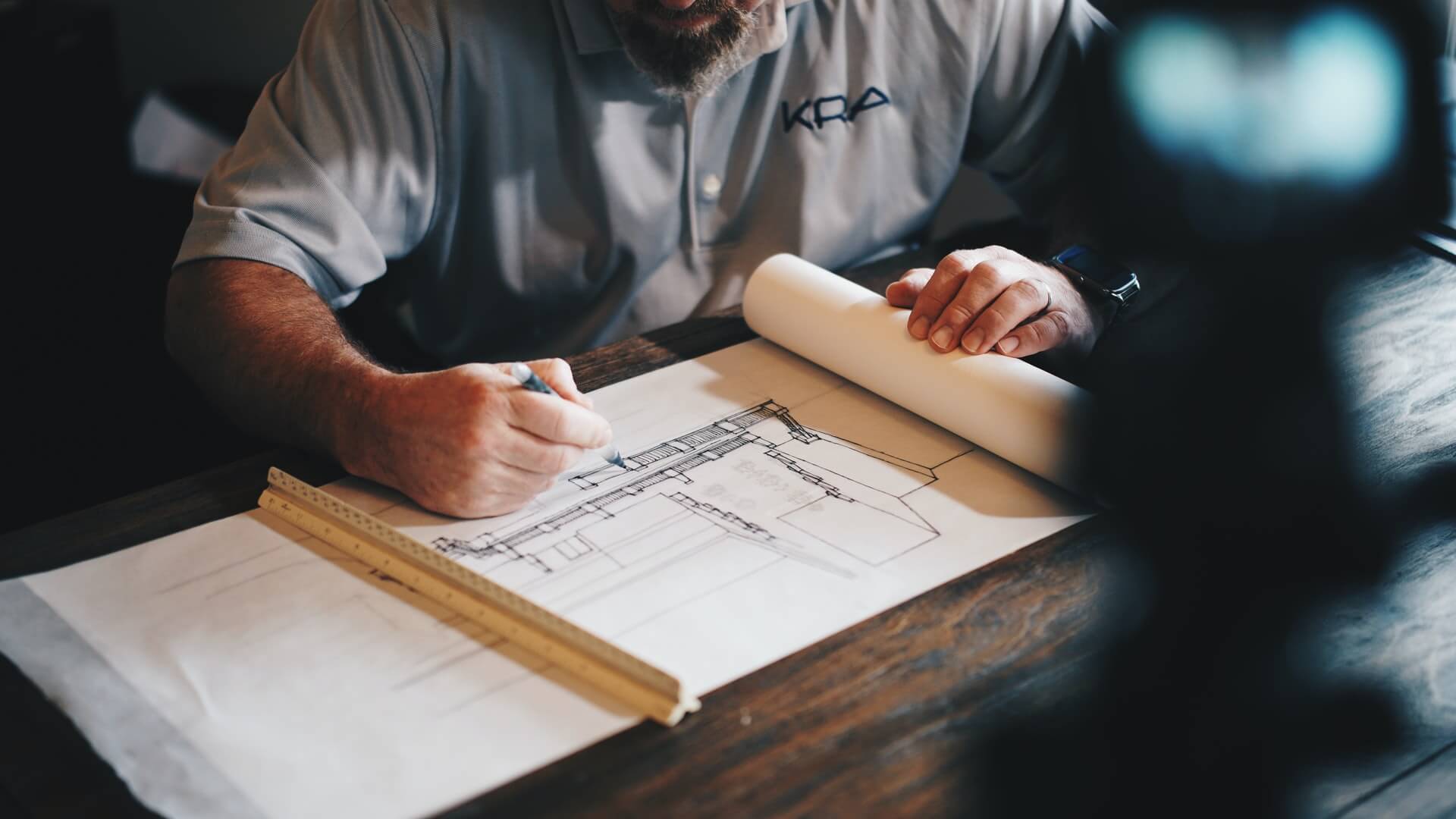 2. Determine Your Rates
It's exciting to finally land your first client! But wait – how much should you charge for your services? Do you charge hourly, or request a flat fee? What if the size of the project changes in the midst of the experience? 
To keep your interior design business afloat, you're going to need to determine what rates you charge clients, and how that rate changes depending on the type of project you're undertaking. Here are some potential metrics that you can use to determine a fee for your clients: 
How many hours will you spend working on the project?

What is the total cost of the project? 

How many square feet are you designing? 

How fast does your client need the project to be completed? 
If you have friends or colleagues in the interior design industry and feel comfortable doing so, it's always helpful to talk to others about how much they charge, and how they establish that rate. You want to make sure that your rate isn't vastly off-base from the industry standard in your area. 
Naturally, every interior design project is different, which is why interior designers conduct consultations and client questionnaires when discussing potential work. Once you come to a mutual agreement with your new client, make sure that you both sign a contract that outlines how much money is due, what the expectations for the project are, and a realistic timeline for project completion. By having a contract in place, you're protecting yourself from potential issues down the road, helping to ensure that you'll be able to keep your business afloat even if something goes awry.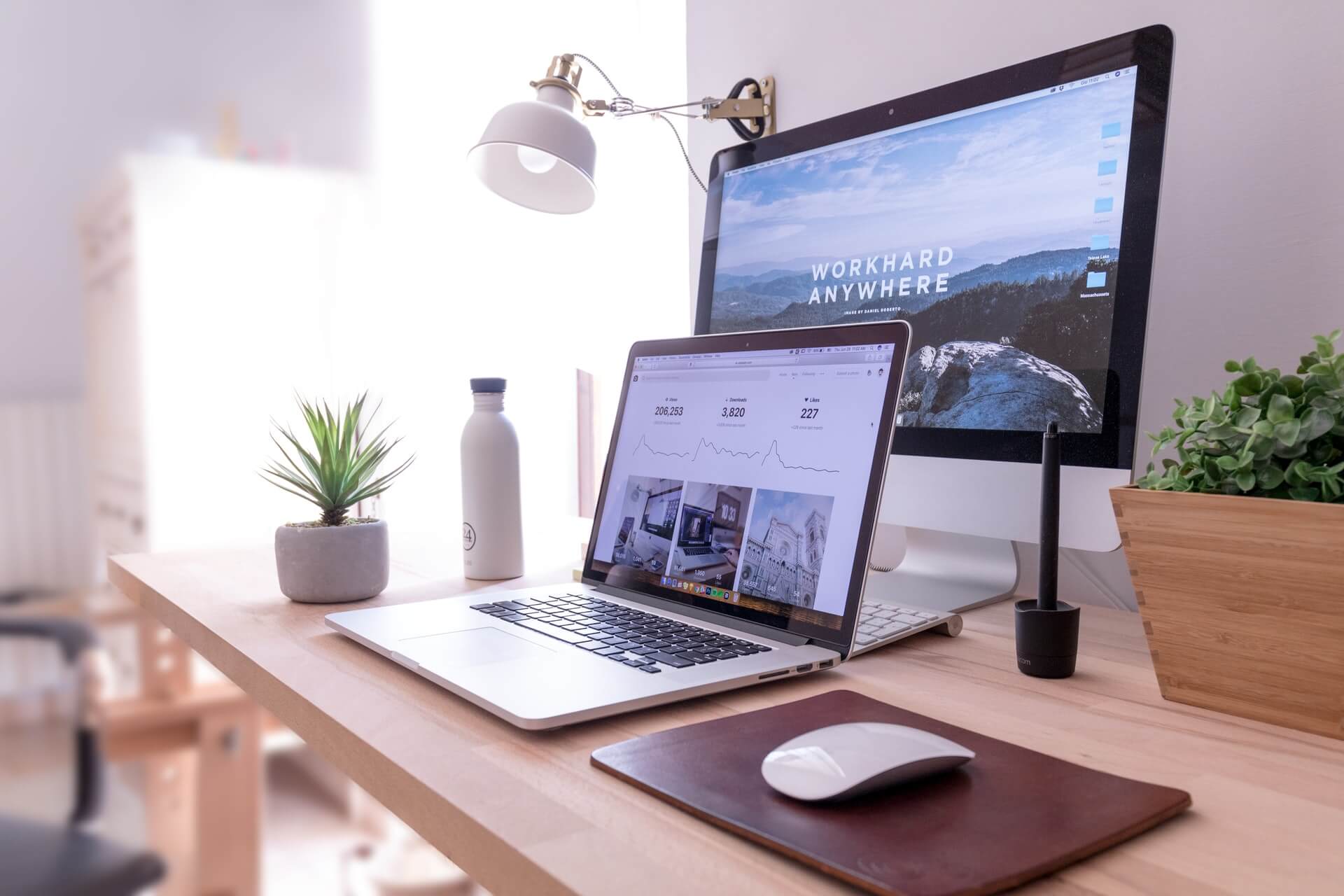 3. Develop a Web Presence
When you're starting as an interior designer, learning to market yourself online is key. From your social media profiles to your website, maintaining a strong, consistent brand is important when soliciting potential clients. Here are some questioned to keep in mind when developing your web presence: 
Is your website search engine optimized? 
SEO (search engine optimization) helps make sure that future clients can find you online. For example, if you're an interior designer in Brooklyn, New York, you'll want to make sure that your website appears early on in search engines when people search for "Brooklyn interior designer," or other related queries.
Who is your target audience? 
On social media platforms like Facebook, you have the option to post boosted ads, which are more likely to appear in people's feeds – plus, you can choose a target demographic based on age, location, and other factors to determine who will see your advertisement. 
Is your website user-friendly? 
If you don't have the ability to hire a web designer just yet, many popular web hosting sites make it easy for people without web design training to create their own, professional-looking websites. However, you still must make sure that relevant information is as easy as possible to find on your website. For example, you'll want potential clients to easily be able to locate your contact info, portfolio, and links to social media. You can test the user-friendliness of your website by sending it to friends and family and gauging their opinions. 
How can you creatively promote your services? 
Paid advertisements can go a long way, but the best way to build an organic following is to create engaging, consistent content on your social media platforms. Social media algorithms will work against you if you aren't maintaining a consistent stream, so be sure to plan ahead – you can even schedule your posts so that you don't have to think about posting so constantly. With live streaming, Q&As, polls, and other recent innovations, it's becoming more and more possible to create a collection of uniquely engaging, diverse posts to promote your business.
For example, perhaps every Wednesday you post an interior design tip with an eye-catching photo from your portfolio; or, maybe you do a live Q&A once a month, where your followers can ask you questions about design. Don't be afraid to get out of your comfort zone! 
4. Build Your Portfolio
If you were in the market for an interior designer, how would you decide which designer to commission? Your choice would probably be informed by looking at samples of designers' work! When you complete a new project, make sure to take photographs of the finished product from a variety of angles. If you have a DSLR camera, that will help, but these days, most smartphones will get the job done if you are in a pinch. Just remember that when you take photographs of an interior design project, it's important to make sure you have enough light – try to photograph projects during the day, when you can take advantage of natural light. 
If you've only just graduated from an interior design course and are just starting as an interior designer, you may need to offer your services for a reduced fee in order to build your portfolio. While this may not be ideal, it also can help you secure clients at a higher price in the long run.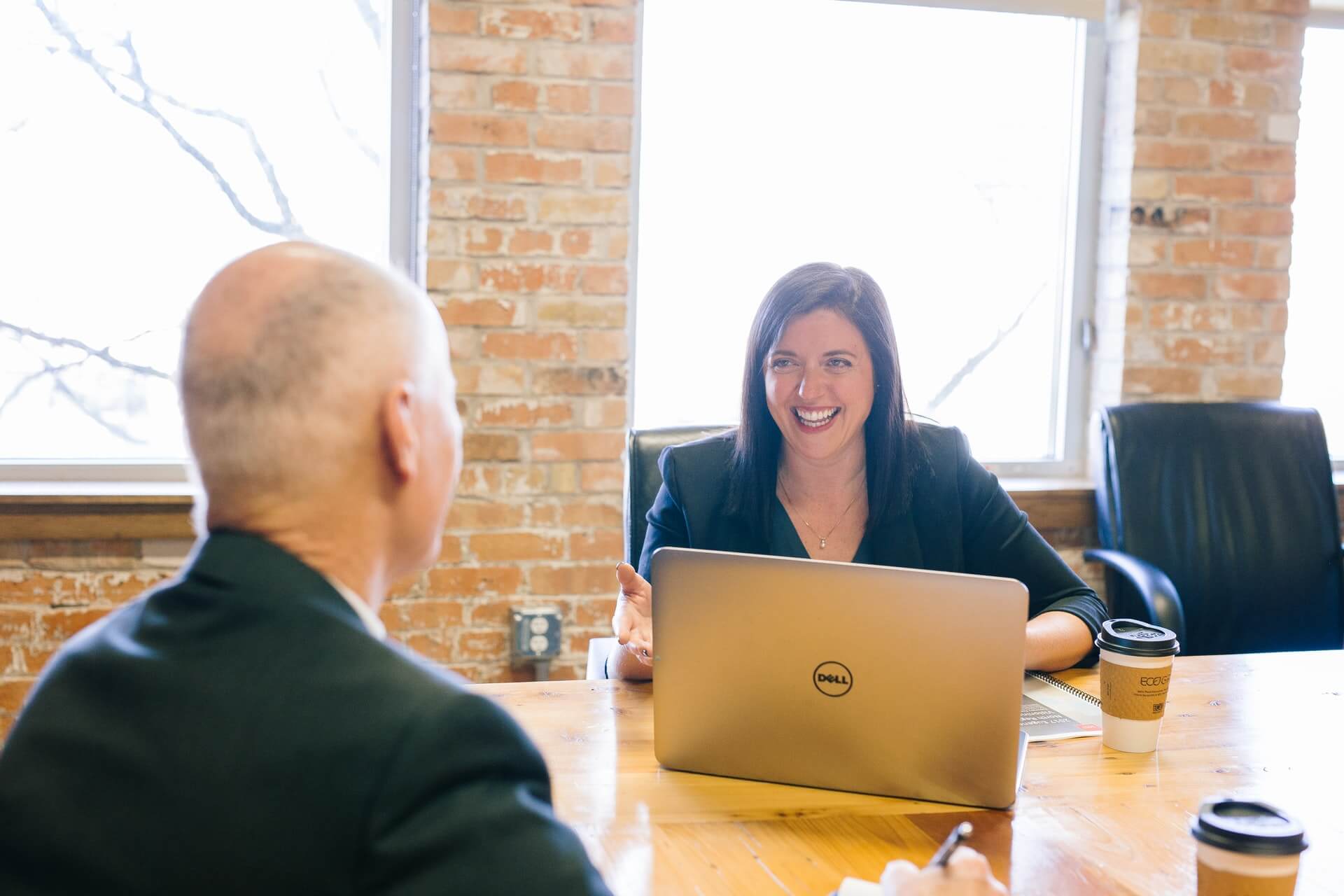 5. Network Within Your Area
As important as social media is, word-of-mouth advertising will never go out of vogue. When you're starting as an interior designer, you'll need to make contacts in the industry, whether it's fellow interior designers, potential clients, or possible collaborators. Interior design is a field that relies on many moving parts – for example, you'll need to know reliable professionals in your area who can assist with construction. Interior designers work with people like general contractors, appliance distributors, textile suppliers, kitchen and bath experts, and more. By developing ongoing, mutually beneficial business relationships with people in other facets of the industry, you'll be able to more readily guarantee a job well-done to your clients. 
Not sure where to start? Many major interior design communities have regional and localized networks, where members can mingle and get to know each other. It's also useful to attend trade shows, where you can get a taste of what the newest products in the market are while also meeting people who you might end up doing business with.
You can also search for groups on Facebook, or reach out to fellow designers to make their acquaintance. You never know when someone might be able to do you a favor, or if you might be able to help someone out as well! Even though the interior design industry can feel competitive at times, it's always helpful to maintain a friendly rapport with people who are working in the same industry as you.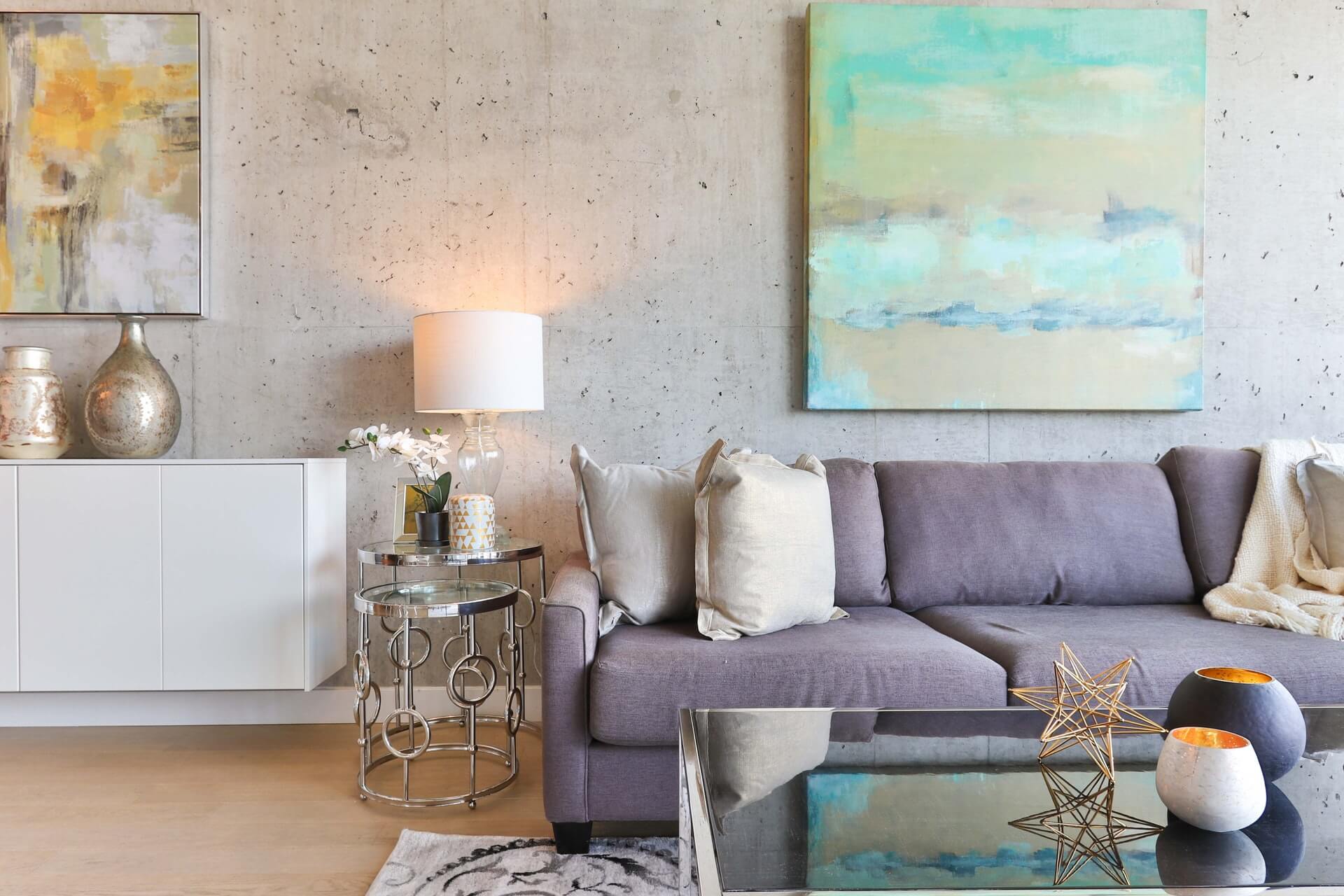 6. Keep Attuned to Trends in the Business
In any industry, it is wise to keep on the lookout for new trends and conversations emerging among fellow professionals. If you're starting as an interior designer, make sure to follow publications covering interior design and architecture on social media, as well as fellow designers who are active online. When you keep up with the happenings of your industry, you will maintain credibility among peers and clients, helping to build your business. 
7. Get to Know Your Work Habits
When working with marketing and social media for your business, you're focusing on getting the people around you to get to know who you are, what your style is, and what services you can provide. It's also important, though, to get to know yourself. If you're managing your own interior design business, your own productivity and work habits, organization skills, and ability to maintain work-life balance can make or break your business. 
Everyone has different ways of working that best suit their own individual personalities. Maybe you're someone who likes to wake up at dawn, drink a warm mug of coffee, and get on your computer as soon as possible. Alternatively, you might be someone whose creative energy flows best in the afternoon. You might like to work in a place with ambient noise and movement, like a cafe or a public library; or, you might prefer complete silence and isolation from the outside world while you're in the zone.
If you're not sure what atmosphere is best suited toward your productivity, try a few different things and see what works best. Once you learn how you like to get work done, what organization methods work for you, and where you like to work, you'll find that you can maintain a healthier work-life balance. In turn, this will benefit the longevity of your interior design business.
Conclusion
Interior design is a competitive industry, and when you're starting as an interior designer, it might seem difficult to kickstart your business. However, build your business and your brand will take time. Keep working hard, building your portfolio, and networking with others in the industry. You can also help grow your business by maintaining a consistent, creative social media presence, helping you to gain relevance in your local industry. By taking a strategic, yet innovative approach to your business, you'll be able to kickstart your interior design business in no time.
Click to rate this post!
[Total:

0

Average:

0

]