When you're working from the office, you are often distracted by a lot of things. Sometimes your co-worker stops by for a chat longer than you would want it to be. There are times when notifications from your social media accounts distract you from the task at hand.
All of these distractions are something you'll find in an office setting — but it's a completely different environment in a home office design. 
Since a lot of people nowadays find themselves working from home, there are even more distractions that hinder them from being productive. Family members, household chores, entertainment materials, and more can distract you while working from home.
Here are 10 tips you need to learn when aiming to create a home office design
Separate Your Workspace
Not all of us have an actual room dedicated to our professional work. Most of the time, we make do with the space that we have and create a makeshift home office design. And for a lot of people, their "home office" tended to be their bed or even the couch.
Unfortunately, making your living space, your workspace will make it hard for your brain to adapt. Not to mention that it can be challenging to have a productive mindset while you're in the said area.
That's because the couch and bed are meant for relaxation.
Instead of using your couch or bed as your workspace, you should set up a table and chair in some corner of a room. You don't need that much space when it comes to a home office design. It would be best if you had a dedicated workspace away from your living area. 
Make Sure it's Well Lit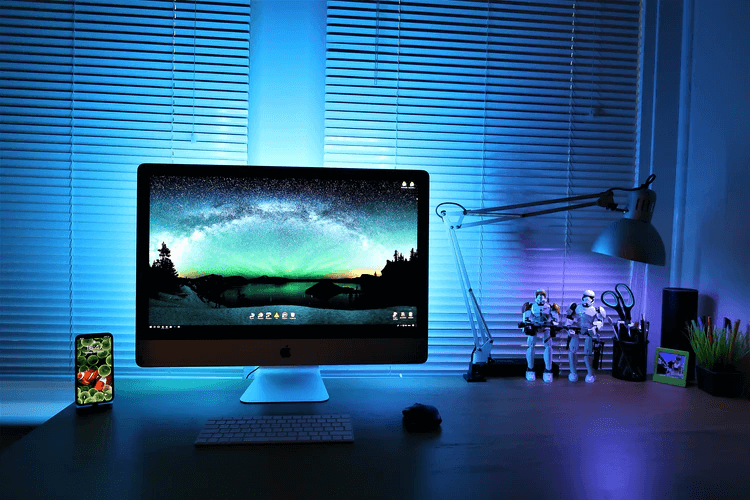 One of the ways that your home office design might not be great for your productivity would be your lighting situation.
If you rely on natural light to brighten your home office, this can affect your productivity in ways that you might not be conscious of before. Since natural light changes as the day continue, you need to be mindful of the changing lighting situation in your home office.
You don't want your home office design to be too bright that it makes it hard for you to see the screen. You also don't want it to be too dark that you are struggling to make out what you're trying to look at for work. 
Raise the Ceilings
If you have the privilege of having a spare room that you can use as a home office, then one of the first things you should consider design-wise would be higher ceilings.
According to a particular study, people associated higher ceilings with being able to think freely. Besides helping you think freely, higher ceilings also help reduce the feeling of claustrophobia, which can make you feel stressed and anxious. 
Creativity is an ability that you want no matter what industry you are in. Hence, you should invest in an environment that makes it easier for you to tap into your creative side.
Control the Noise Level
If you're the type of person that gets easily distracted by noise, you should invest in some soundproofing material that you can apply on your walls.
You should invest in items that will help control the noise level that you hear from the outside world. If you can't invest in soundproofing material for your home office design, you can buy yourself some noise-canceling headphones.
The less noise you hear, the more productive you will be, and the less stressed you will be when doing your job. 
Consider Ergonomics
Investing in a quality office chair is also an important design choice for your home office that will affect your productivity.
You have to consider your posture, as well as ergonomics when it comes to your position or posture while working. Having a high-quality office chair will significantly improve your comfortability while working.
If you are comfortable and aren't straining yourself the entire time you're working. Not to mention that you'll be more productive because you're not in pain. 
Add a Pop of Color
Your home office design doesn't have to have a strict and minimalistic style. Having an attractive looking home office will help you look forward to your day working. Therefore, you should consider adding a pop of color here and there around your home office. 
Adding standard colors, such as greens and blues, will help boost your mood and reduce the stress you get from work.
Go Green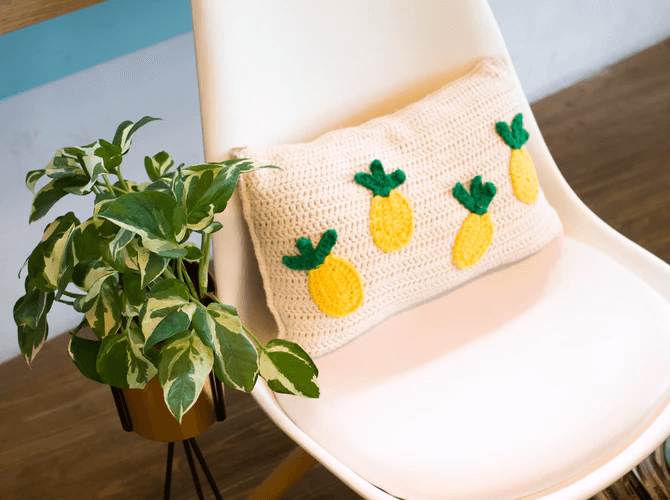 Speaking of the color green, you should also consider decorating your home office with a few indoor plants.
Indoor plants are a breath of fresh air to any space that they occupy, including your home office. Plus, they're the type of decoration that won't distract you from your work. 
They can also help filter out the air inside your home office design, while simultaneously improving your psychological well-being. 
Keep it Clean
There is a lot of mental clutter that bothers our productivity from a day-to-day basis.
At Planet Maids – Maid Service NYC, we believe that the clutter of your room reflects the clutter of your mind. And if you let that mental clutter reflect your physical environment, it's only going to add more of that mental fog in your head.
Basically, the mess in your home office can distract you from doing your work. Therefore, you should declutter first before you even begin settling down and doing your job.
Control the Temperature
In an actual office, you probably don't have full control over the A/C. Luckily, this won't be the case for you in your home office. 
When you're setting the temperature on your thermostat, make sure that it is within a comfortable range. You don't want you to be too hot nor too cold because either one can disrupt you from your work.
Add Proper Storage
You're going to have to deal with a lot of paperwork for your job while you're working from home. Therefore, you should dedicate a storage space all for your documents within your home office design.
You should also have dedicated storage for other office supplies you may have. If you want to go the extra mile, you should also invest in storage solutions that help organize your wires for the computer.
Conclusion
Whenever you're designing a space, you have to keep in mind the purpose of the room. This rule also applies to when you are planning your home office design. 
Designing your home office to help you become more productive should be one of your goals. But that doesn't mean that you should overlook your personal preferences. 
Apply the tips we have listed above and then personalize them so that you get the maximum productivity that you want whenever you're in your home office.