Home » Interior Design Concepts » How To Create A Successful Interior Design Portfolio?
What is an Interior Design Portfolio?
We have often discussed at length the various colleges, degree courses, and different design styles you can employ to fulfill a client's dreams using the philosophies you learn. However, there is one component that influences how you express your knowledge of interior design to impress clients. Your lifelong dream hangs in the balance of how well you can execute this simple phenomenon.
It is your Interior Design Portfolio.
Now, many of you are already familiar with the need for a portfolio when you apply for your bachelor's degree or master's program. It involves some of your interior design projects (doesn't necessarily need to be your best work but has to be innovative), an 'about me' section to expressively talk about your design inspiration and passion, and demonstrate your skills, to begin with.
When we speak of an interior designer portfolio, however, we are referring to the professional portfolio book or portfolio website that exhibits your best work in the field. This professional interior design portfolio is what you send to design firms when applying for a job or to clients when you wish to acquire a big design project.
Your portfolio can have minimalist designs or modern trends in a traditional home. You can create it to signify your specialization with certain styles and share testimonials. Basically, you can choose any style, forum, graphic design software, and means of exposure to share your best work with potential clients and recruiters.
Today, we shall share a few tips to help you design an eye-catching interior design portfolio and amaze onlookers, and surpass your competitive peers.
Read also – 12 Ways To Create Best Architecture Portfolio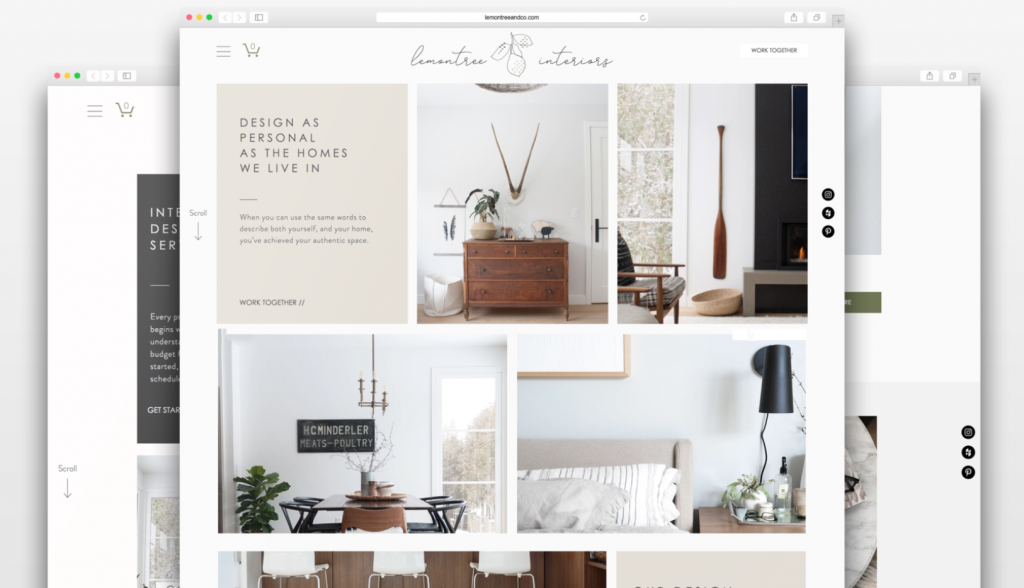 Image Credit: ivy.co