Home » Interior Design » The Ultimate Guide To Building A Strong Interior Design Brand
How to Build your Interior Design Brand?
You have lots of creative and unique ideas, so why don't people understand what your business does? Why does it seem like you have to continually convince clients about your expertise, capabilities, and quality? Why is your personal style hard to communicate? If any of these problems ring true from your experience, or if you're just starting an interior design business, you might be facing a branding issue.
Brand confusion or misalignment is common in small businesses. This is because it takes intentional effort and focuses to craft a brand image and identity over several years. If you want to take your interior design business to the next level, including reaching and earning more new business, honing your brand is an excellent place to start.
In this article, we'll explore exactly what a brand is, why it's important, how to effectively build your brand, and some of the best examples of interior design brands from around the world.
Read also – How To Get New Clients for Interior Design Business?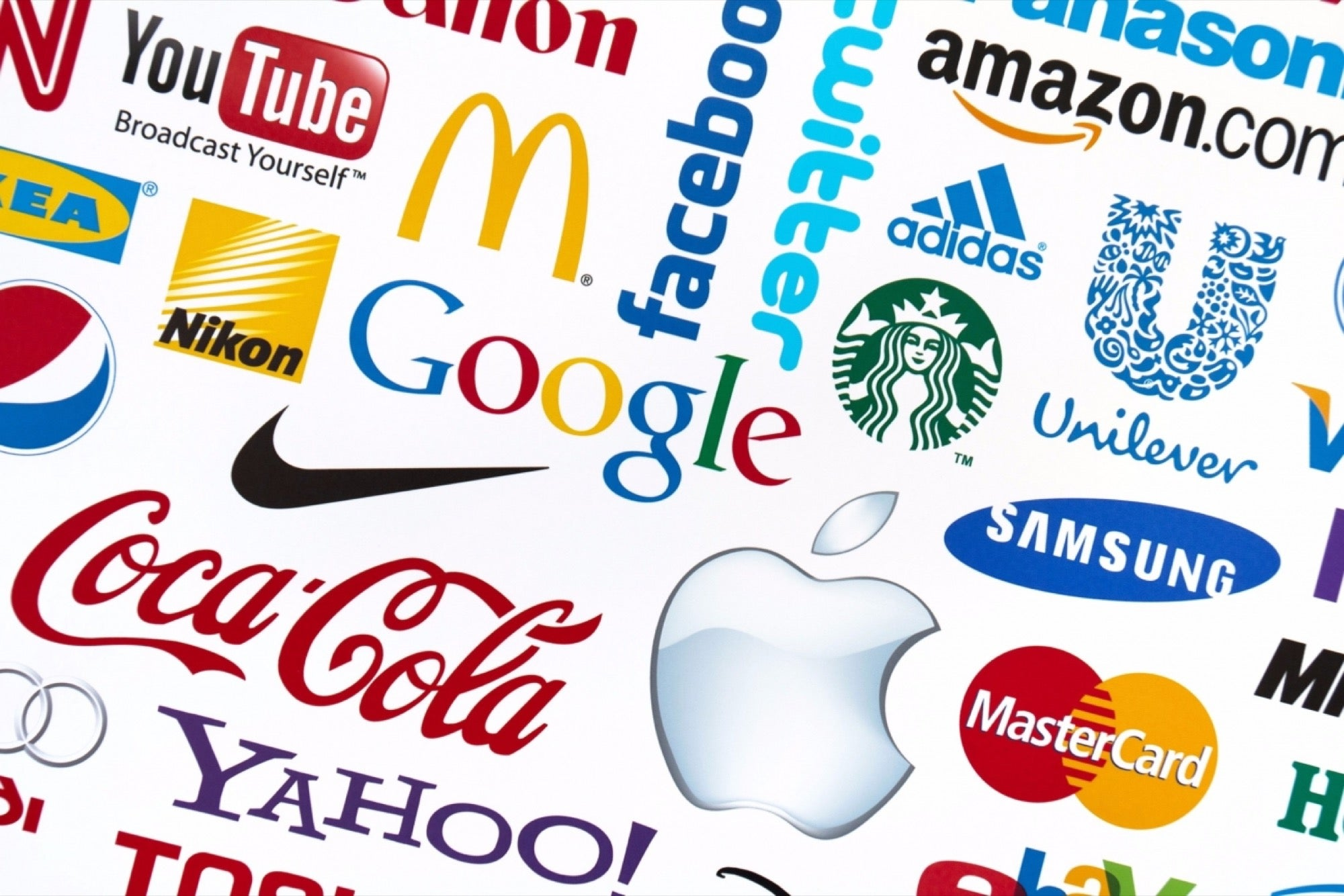 Image Credit: Entrepreneur
What is a Brand?
Put simply, a brand is the sum of both tangible and intangible qualities that identify the products or services a business offers. This means that a brand comprises elements like copy and packaging, but also non-physical components like customer service, perception of quality, trustworthiness and awareness of social issues.
The primary elements of a brand include but are not limited to: brand name, tone of voice, visual identifiers (e.g., logo, packaging, color palette, etc.), positioning (high-quality, low-cost, value, etc.), and experience (e.g., how people actually interact with a brand through its representatives and other customer-facing assets. Orchestrating all of these elements into a cohesive, well-composed brand expression is difficult but important. Truly, it all starts with the right brand name.
For example, if your interior design business specializes in older styles, you might consider a name like "Classic Interior Design." This is an oversimplified example, it demonstrates how potential clients will immediately start to form opinions about your services, style, and more based on your brand name alone.
If you stop for a moment and think about brands that are easy to recall, you probably think of companies like Coca-Cola, Nike, and Apple. From their name to their logo, colors and brand promise, these companies have spent millions of dollars protecting and promoting their brands. You bring a certain expectation to the consumption or use of products from these companies and their ability to continually meet or exceed those expectations makes them enduringly successful brands.
Read also – How Do High-End Designers Get Interior Design Clients On A Low Budget?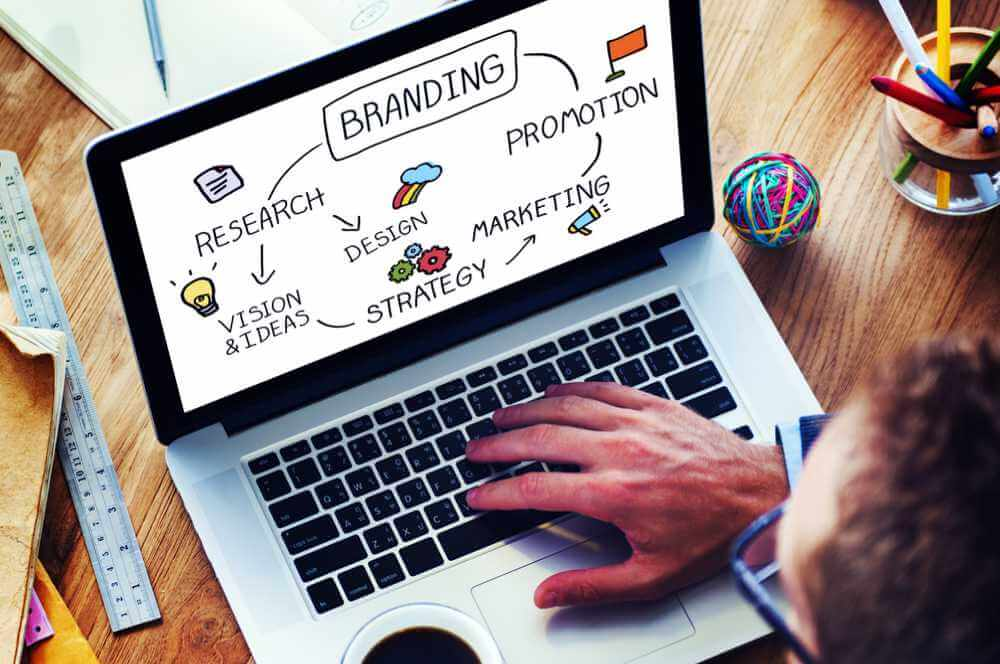 Image Credit: simon page
Why is Branding Important for your Interior Design Business?
Building a strong and recognizable brand identity is important for your interior design business because it will determine the first (and often strongest) impression that clients and prospects form about your company. By influencing that perception in a positive way you can earn more business, better recall among prospective clients, and generally be more recognized within an industry.
Properly designing and coordinating will help define how your business appears when plastered across advertisements, including your website, social media, business cards, print collateral, and any other visual assets. If you haven't selected specific brand elements, you risk running into brand confusion, conflation, or misconceptions. Determining certain aspects of your brand will go a long toward achieving consistency everywhere that your brand is represented.
A solid and well-planned brand will also help you make decisions about marketing activities, design, and positioning. Key questions to help define your brand positioning include if you're pursuing high-end design clients, or if you're looking for mid-tier design projects with more competitive pricing.
If you have thoughtfully answered questions about how you want to sound, look and feel to customers in your target market then you won't have to continually go back to the drawing board every time another marketing decision arises. If you have a defined brand you can give clear direction to a web developer, marketing associate, or graphic designer who might be helping you create campaigns or perfect a logo design.
Read also – Digital Marketing Strategies for Interior Designers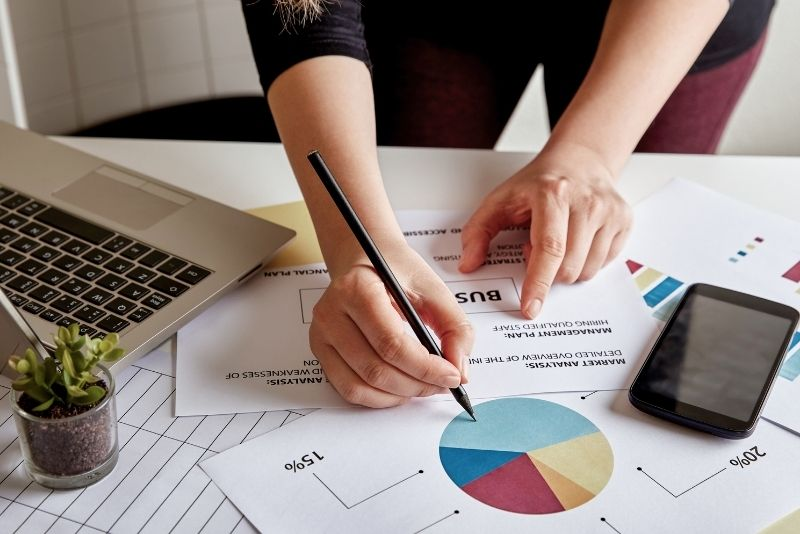 Image Credit: The Branding Journal
14 Tips to Build a Strong Brand for your Interior Design Business:
Below are 14 curated tips intended to help you build a better brand through simple strategy exercises and promotional techniques. At the end of the day, there is no substitute for consistency and hard work to ensure your brand perception is effective and communicates the right aspects of your business, whether it's for a specific service or your entire company.
1. Define your ideal client
Before you can create a plan to reach your target client, you first need to define who your ideal client is and how to effectively market your brand to them. Research and write down some of the demographic and psychographic details of your target audience. This would include information like the following:
Age

Tastes

Interests

Income range

Project size and type

Preferred methods of receiving information (e.g., social media)

Personal or professional goals

Services they might be seeking

Competitors they might use (i.e., your direct competitors)
The answers to these questions should guide decisions about how to develop your brand, including the tone of voice, areas where you might advertise, how much you will charge, and even how to qualify for new business opportunities.
Read also – Interior Design Client Questionnaire
2. Verify your brand's uniqueness
Don't just copy what others are doing. Conduct some basic research of business listings and domain names to make sure that your brand name(s) can truly be intellectual property for your business.
3. Contribute to and participate in industry associations
Industry associations are an excellent way to get both paid and free exposure for your brand. When you join these types of associations you'll be able to directly compare your brand to others in the profession and network with potential referral sources. Being an active member of industry groups will allow you to advertise your membership, which raises the profile of your brand through association with a known and respected independent organization. Consider asking more experienced members of these organizations about branding mistakes they've made or watched others make that came back to hurt their business.
Read also – Interior Design Sourcing and Procurement
4. Network with professional organizations
Attend local business networking events through a chamber of commerce, business networking group, entrepreneurship organizations or any other group that will help you introduce your brand to new prospects or referral partners. Small and large towns typically have at least a few professional associations that will help small businesses connect with each other and potential customers. These can be invaluable ways to test assumptions or get feedback regarding your brand.
5. Guest post on leading blogs or websites
Guest posting is still one of the best ways to get exposure to a larger audience with a small investment of time. You might think that guest posting is a niche strategy that's only within reach of sophisticated marketers or business owners. However, as long as you have the expertise and/or original thoughts about interior design or the industry in general you can likely get work. Get started by identifying some of the more influential interior design blogs or picking some of the ones that you follow and contacting the site owner/administrator.
Just ask if you can offer a post and if they would publish it on their site! While it might take several tries to get a "yes," the potential exposure is absolutely worth a small investment of time and effort. Once you have a few templates for guiding your writing, guest posts might only take an hour or two to complete.
Read also – Pinterest Marketing for Interior Designers
6. Publish original material.
Even if you're not pursuing guest posts, make a regular habit of writing for your own website or social media profiles. Original written content provides fodder for a broader range of content marketing activities and allows you to express original ideas or show off a design style that clients might find interesting. Of course, blogging also has immense SEO benefits if you do even a little bit of keyword research before writing on a specific topic.
7. Refine and update a public portfolio
Always have an updated portfolio (both print and digital) that showcases your work, capabilities, and client's results. Be sure to discuss any significant problems that you had to overcome while working on the project and how the outcome produced the right solution to the issue while keeping the project on time and on budget. No matter how persuasively you pitch your services to a client or how slick your marketing materials are, the expertise demonstrated in an interior design brand or services portfolio will speak volumes about your actual capabilities.
Read also – Best Interior Design Portfolio
8. Develop an email list for inbound marketing practices
Use the traffic generated from your other marketing activities to capture contact information. This data will allow you to continually market back to these contacts via email. This specific messaging tactic, known in marketing as "drip nurture," is a highly effective way to warm prospects toward the next action, whether that's contacting you to discuss their project further or requesting a free consultation. Email should be a foundational practice for any marketing strategy that effectively produces new clients.
9. Hone your visual presence with high-quality project renderings
Photos and visual renderings are the best way to showcase your interior design capabilities. Use high-quality images of your projects or design concepts on social media, your website, in guest posts, or through other relevant marketing channels to reinforce your brand and style.
10. Build a website that can be used for thought leadership and better rankings
A website that you own and control (using your brand name in the domain name) is the foundation of all basic digital marketing practices. Creating a simple website will make you appear more legitimate and professional to prospects, contributing to your overall brand appeal. Additionally, a website is a great place to reinforce your brand through other elements like visual identifiers, a specific color palette, and written copy on your service pages or blog.
Develop multiple accounts and focus on brand building through sharing, commenting, posting, curating and reflecting your own personal style in social media posts. As your audience grows so will the number of people you can reach directly or through followers who share your brand on their feeds. Most social media sites allow you to do some customization to your profile that can also help reinforce brand standards you've set and used on other platforms, including your website.
Read also – 20 Instagram Marketing Tips For Interior Designers
12. Start a podcast
More people than ever are looking for good podcasts every single day. Though it might feel like there are technical barriers to getting started, you don't need much more than a microphone, your computer, and some popular topics that will hold the listener's interest. Podcasts can take time (years, usually) to gain traction and a base of loyal listeners, but they are still a highly effective way to reach new audiences and grow service business in industries like interior design.
13. Ask for referrals
Of everything mentioned on this list, word of mouth is still and will likely remain the strongest marketing tool for earning new business and reinforcing your brand among potential clients. Specifically, think about how your best current clients could help you land another ideal client through a personal recommendation.
14. Collect and post reviews
Be sure to also ask your clients for reviews online in addition to their testimonials. Consider running a promotion or giveaway to incentivize clients to leave reviews on a repeating basis. This is a commonly practiced way of acquiring more reviews, which will also help with referral marketing and local SEO.
Even if you only pick one or two of the suggestions listed above, be consistent over a long period of time to receive the best results, and remember to focus on the tactics that have the best chance of reaching your ideal clients. Don't focus only on the activities that you find interesting.
Read also – How To Market Your E-design Services?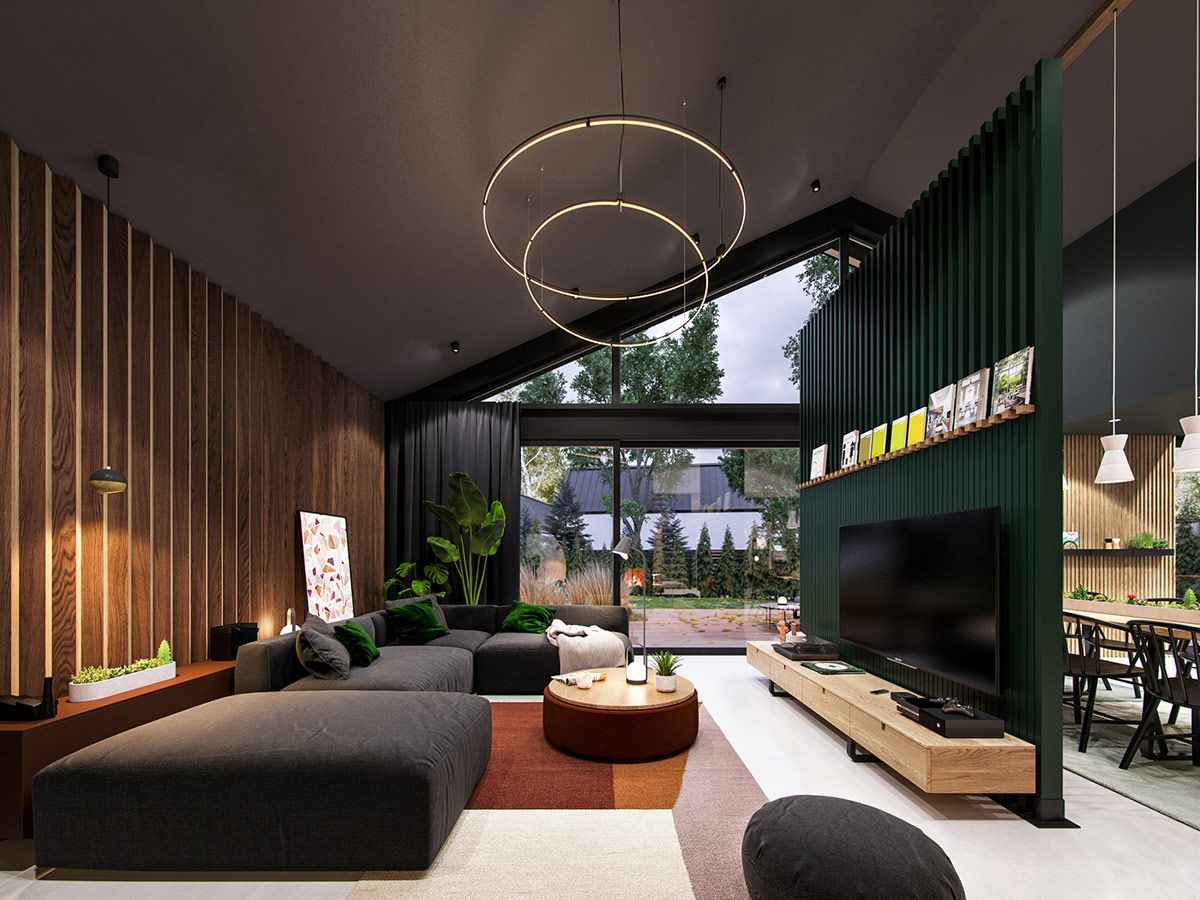 Image Credit: Interior Design Ideas
The Top 10 Interior Design Brands with International Recognition:
If you need a little bit of inspiration and encouragement, check out the list below for 10 influential interior design brands in 2023. These brands have spent years cultivating a very specific perception of their brand that attracts exactly the right clients, keeping them busy with profitable projects month after month.
1. Neil Beckstedt Studio – Known for a sophisticated if slightly understated style, Neil Beckstedt has cultivated a unique approach to interior design that combines function, form and classic appeal with clean, neutral colors.
2. Hare + Klein – Hare + Klein has the ability to blend modern-inspired ideas with proven interior design concepts and practical considerations. The entire combination creates a sense of timeless quality with an enduring appeal to the cutting edge.
3. Kelly Behun Studio – Renowned for her eclectic, resourceful, and an endlessly imaginative approach, Kelly Behun has curated a brand image that is both recognizable and preferred for its authenticity.
4. Urbanology Designs – With a keen eye for creative space utilization, Urbanology Designs has become a favored firm for its dedication to creating functional spaces that reflect diverse tastes.
5. Kelly Wearstler – "One-of-a-kind" is the only way to describe Kelly Wearstler's award-winning designs. Kelly's design firm has proven its adeptness at leading the design industry across all types of projects, including hospitality, commercial and residential.
6. Justina Blakeney – Ever wonder where the whole boho movement came from? Justina was on the forefront of the boho trend from its earliest days. Her individualistic appeal, complete with copious greenery, woven fabrics and neutral colors have taken over the L.A. design scene.
7. Tsao & McKowen – It takes true skill to incorporate cultural staples into modern designs. Widely recognized for its ability to weave iconic Asian-influenced design practices with Western design, Tsao McKowen has forged a new path in interior design and its brand has experienced significant success.
8. Aman & Meeks – Aman & Meeks combines a little bit of excess luxury with a homey comfort that's impossible to deny. One glance at a room from Aman & Meeks and you can sense the refined, luxurious style that can be replicated elsewhere.
9. Marcel Wanders – An experienced designer in multiple disciplines, Marcel's firm brings an undeniably modern twist to every project by breaking preconceived notions and expectations. His refined, metropolitan flair will flip your perception of luxury.
10. Corey Damen Jenkins – Some interior designers have the ability to hold your attention for what feels like hours while you carefully study each aspect of the space and continually discover something new. Corey Damen Jankins brings unparalleled creativity to every project without sacrificing comfort and a uniquely classic appeal.
Build a Successful Business With the Right Interior Design Software
Having the right business tools will make each stage of the interior design process simpler and more efficient. Foyr Neo is a powerful interior design platform built with you, the designer, in mind. Take design ideas from concept to a photo-realistic rendering in just minutes with a suite of advanced tools, including:
The ability to choose from thousands of preloaded items like furniture, plants, accessories and much more – or upload your own 3D models to create the exact look your clients want.

Produce 4K, photo-realistic renderings on demand.

Advanced lighting options and visualization settings.

Real-time 3D editing capabilities.
By combining the functionality of multiple tools in one platform we empower designers to spend less time with software and more time with their clients. You can try Foyr Neo free for 14-days now and experience the power of limitless design.