Home » Interior Design » How To Master Sourcing and Procurement For Interior Design?
Interior Design Sourcing and Procurement
Interior design solutions don't stop at creative ideation and slick 3D renderings. Bringing the entire vision to life requires several more months of hard, hands-on work. Once designs are reviewed and approved by the client, the next step is to actually find, customize, and purchase new items like furniture, accessories, drapery, appliances, flooring, fixtures, etc. This entire process is called "sourcing and procurement."
A thorough understanding of the sourcing and procurement processes is critical for saving yourself time and ensuring client satisfaction. In turn, this knowledge will help you stay on budget and on track, which keeps the entire project profitable and emphasizes your expertise to the client. Interior design procurement is not a simple process, and many things can go wrong that will result in going over budget, missing deadlines, or failing to get an item that your client badly wanted.
In this article, we will answer commonly asked questions about key terms, time-saving procedures, and specific steps involved in procurement and sourcing for interior design. Keep reading for a robust set of recommendations on developing your own reliable processes!
Read also – Basic Concepts of Interior Design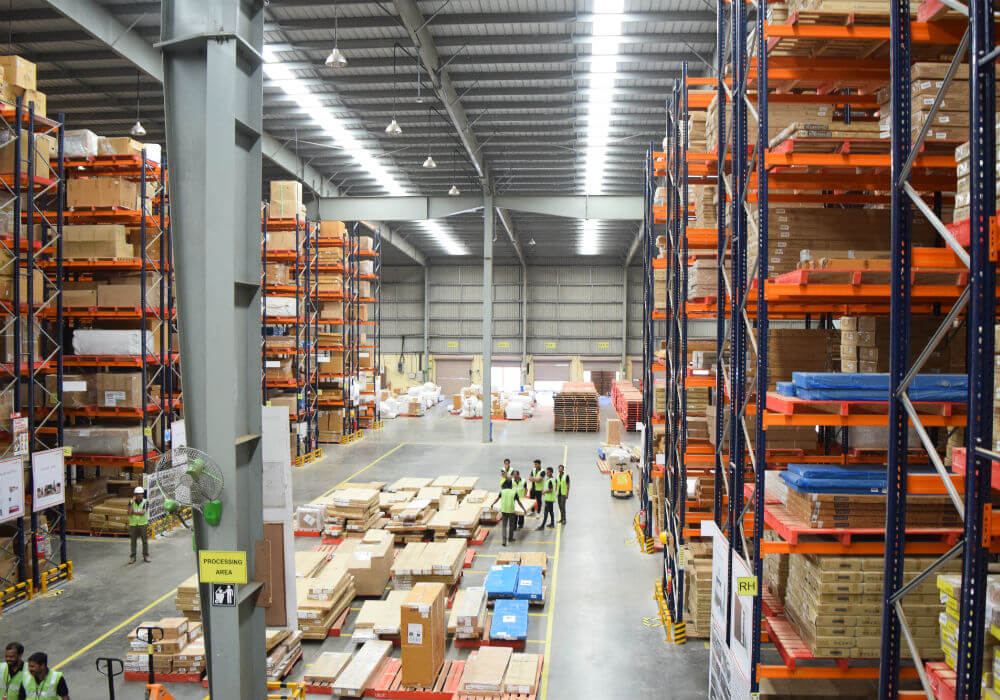 Image Credit: Inc42
What is the Difference Between Interior Design Sourcing and Procurement?
Interior design sourcing and procurement are two complementary but distinct steps in the completion of a renovation or construction project. Sourcing involves the selection of vendors and suppliers that can provide (e.g., manufacture, build, purchase) required items, and interior design procurement refers to the process of specifying order details, pricing different options, reviewing and placing the orders. Specifically, these phases of the interior design process typically involve the following types of work:
Sourcing
Determining the exact pieces that will be sourced
Review of all product options (e.g., finishes, textures, dimensions, colors, etc.)
Identifying one or more vendors for each item (if multiple quotes are desired)
Procurement
Budget tracking based on client selections
Approval of final product specifications
Product price comparisons
Order Review and approval (e.g. total cost, design proof, etc.)
Order placement
Logistics coordination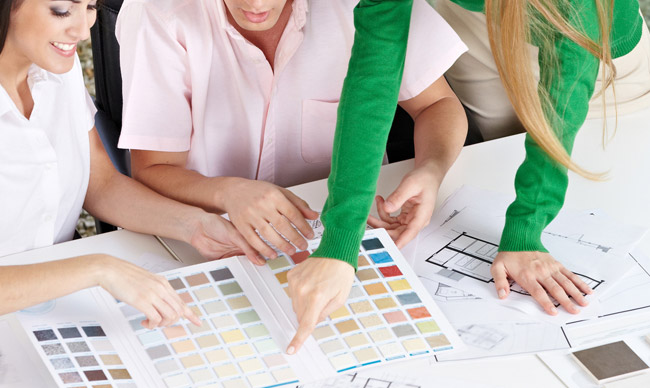 Image Credit: Beautiful Habitat
What is an Interior Design Procurement Fee?
If all of the steps described above sound a little bit overwhelming, that's because they are! Getting everything done on time will require you to be resourceful, scrappy, intuitive, detailed, and thorough. Accordingly, it is industry standard for interior designers to have fluctuating costs during the procurement phase because there are simply too many variables that can affect the total project duration.
A procurement fee is a cost for an interior designer to complete any work associated with the management of vendors to ensure that client item are delivered on time and according to specifications. Typically, interior designers will charge by the hour for time spent on sourcing and procurement because it's difficult to estimate precisely how many hours will be required.
Read also – Interior Design Fees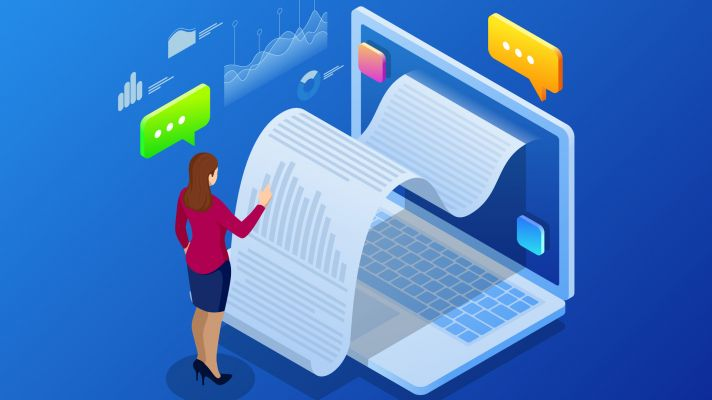 Image Credit: Formstack
Common Terms in Interior Design Sourcing and Procurement
Acronyms can be exhausting but every industry has its fair share of abbreviations, slang, acronyms and other "insider lingo." Below are some basic definitions of terms you will likely hear during your career as an interior designer.
FF&E
FF&E stands for furniture, fixtures and equipment. FF&E is a general term used in accounting, construction and interior design to describe practical or decorative items that do not relate to the structural integrity or permanent elements of a building or home. Common examples of FF&E in both residential and commercial applications are couches, chairs, tables, cubicles, bookcases, etc. Practically, FF&E can refer to furniture procurement or almost anything else that isn't fixed to or won't affect a building's core structural aspects like windows, walls, ceilings and floors.
OS&E
Though it's similar to FF&E, OS&E stands for something a little different: operating supplies and equipment. OS&E refers to items that are necessary for the general maintenance and operation of a building, including cleaning supplies, linens, uniforms and handheld or other equipment that is not part of a building's structure. OS&E is more commonly used in the commercial interior design industry for hotels, resorts, restaurants, and other similar properties.
Purchase Order
This is a term you will hear frequently when sourcing products for clients. A purchase order is a commercial document that serves as a formal indication of an intent to purchase and a detailed record containing product descriptions, quantities, prices, the total cost of the order and information of the person and business responsible for payment.
Supplier & Vendor
Vendor generally refers to a business in any industry that supplies a good or service required for the completion of a project. Supplier is a term more specifically used to describe businesses that manufacture or distribute raw materials or finished goods.
Lead Times
The amount of time between when an item is ordered and when it can be manufactured or sourced and delivered is commonly referred to as "lead time." Lead times will determine when items will be received on-site and will significantly affect your total project timeline, meaning you will want to ask vendors for anticipated lead times when placing an order.
Read also – Everything About Interior Design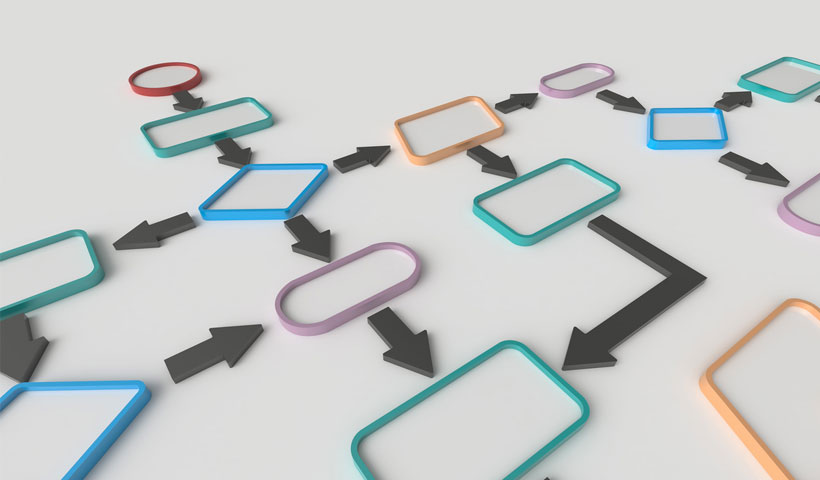 Image Credit: Wrike
How to Create Efficient Processes for Interior Design Sourcing and Procurement?
1. Set Clear Expectations with your Client
Before starting any sourcing and procurement work for your clients, first, determine if you will provide these services as part of your agreement and clearly communicate with your clients to set their expectations appropriately. Because this aspect of interior design services is quite time-intensive, make sure you've clarified that additional hours will be required and could substantially affect the total project cost if sourcing and procurement will be included.
While the interior design procurement process can be time-consuming, the journey from concept to completion is also highly fulfilling and quite valuable to clients that want a seamless process from the first step to the last. If you do offer these services, make sure they are listed on your marketing materials (e.g., business cards, website, etc.) because they will probably help you earn extra business.
If you don't intend to provide these services or your clients prefer to do their own procurement, some interior designers will provide a list of items directly to the client, allowing them to make the final decision and handle purchasing and budget tracking.
2. Outline Each Step of Your Interior Design Procurement Process
Establishing a comprehensive, repeatable process will help you exercise strict project management and avoid missing any critical steps or questions for your clients. Clear communication, a mutual understanding of the timeline and aligned expectations on potential changes are the most important elements of a successful client relationship. Your outline should include at least the following steps:
Confirming that the client would like assistance from you with procurement services and solidifying full-service contract terms
Finalizing the design project and a list of items from the client
Issuing detailed pricing requests to all vendors
Identifying any unavailable items or those that fall outside the predetermined budget range
Client communication and replacing items with approved options
Create purchase orders with vendors for each approved item
Confirm the specifications of every order with each vendor once final proofs are delivered
Place the orders – many interior designers prioritize larger furniture pieces or appliances first, especially if they are custom designed and built. These will likely take much longer to design, review, approve, build and receive than smaller accessories or decorative items.
Arrange delivery coordination at the client's location, your office or a third-party site (if further work is required)
Confirmation that each item has been received (matching the purchase order to the packing list) and inspection to identify any damage
Final reconciliation of all invoices, purchase orders and your billable hours to the client
Kick off the installation and construction processes!
3. Identify and Include Relevant Stakeholders in the Project
Both residential and commercial projects may have other parties involved behind the scenes who share separate areas of responsibility throughout the design process. Other relevant design team members might include a general contractor, building manager or owner, architect, interior decorator, project manager, design firm, installer or other consultants. Create a list containing all design team members, including their contact information and areas of responsibility so you know who to consult and when.
4. Create a Comprehensive Checklist of Common Furnishments
If your client base is fairly consistent and their types of projects and budget range are similar, consider creating a comprehensive checklist that includes questions to ask about each major item and its accessories, installation hardware or related requirements. This checklist will save you hours of research and rehashing the same project outlines.
5. Use a Standardized Budget Template
Excel or a similar accounting program (even tools like AirTable or Google Sheets) will save you from endless paper notes and provide a clean, structured way of easily tracking costs and estimates. Additionally, it will automatically tally the total costs in the entire budget and make adjustments as you change figures. You can also easily print or share the budget with a client so they can see each detailed item, description and cost.
6. Develop Relationships with Reliable Vendors
Establish a network of reputable vendors. Spend time getting familiar with their inventory and areas of specialty. Getting to know local suppliers will help you build trust and potentially even earn referrals from these businesses as they meet clients who need interior design services. Additionally, using the same vendors might help produce discounts based on your order volume or repeat business. Some vendors also provide more services than just order fulfillment, including delivery to the client site and installation or assembly.
When you're developing relationships and sourcing suppliers, remember that it might take longer than anticipated to find vendors who have the technical capabilities and availability to fulfill your order. Skilled craftsmen are often in high demand and have full production schedules. It's always smart to start sourcing vendors early, especially if it's for a project or item you haven't tackled before.
7. Keep Frequently used Item Samples Onsite
If your interior design studio or showroom has basic storage or warehousing capacity and you often meet with clients in person, consider buying or asking vendors for free samples of common color swatches, fabric types, finishes, and any other materials that can help your client get a more tactile experience of design concepts during the sourcing process.
Consider including the items that are most popular, in season, trending or in the average (most commonly selected) price range when building your sample library. This practice could save you a significant amount of time that would otherwise be spent continually requesting the same items from vendors during design development.
8. Double Check Everything
Ask for signatures from the client or yourself to ensure that prices, timelines and (most importantly) designs have been thoroughly reviewed and approved. Good clients will not mind waiting weeks or even months for the right piece if it's exactly what they want. Have meetings to review the most important items, whether in-person or online. This will allow you to have both verbal and written approval and answer any questions the client has. Though it might feel uncomfortable, there will likely be times when you are required to reference order details and specifically note client or vendor approval if their expectations suddenly change.
It's important that you prepare (and prepare your client) for continual problem-solving throughout the entire interior design procurement process. Problems can easily arise based on any number of factors. You will have to work patiently with clients and ask clear questions about their preferences to ensure the end result matches their expectations as options continually change.
Read also – 12 Expert Tips to Get New Clients for Interior Design Business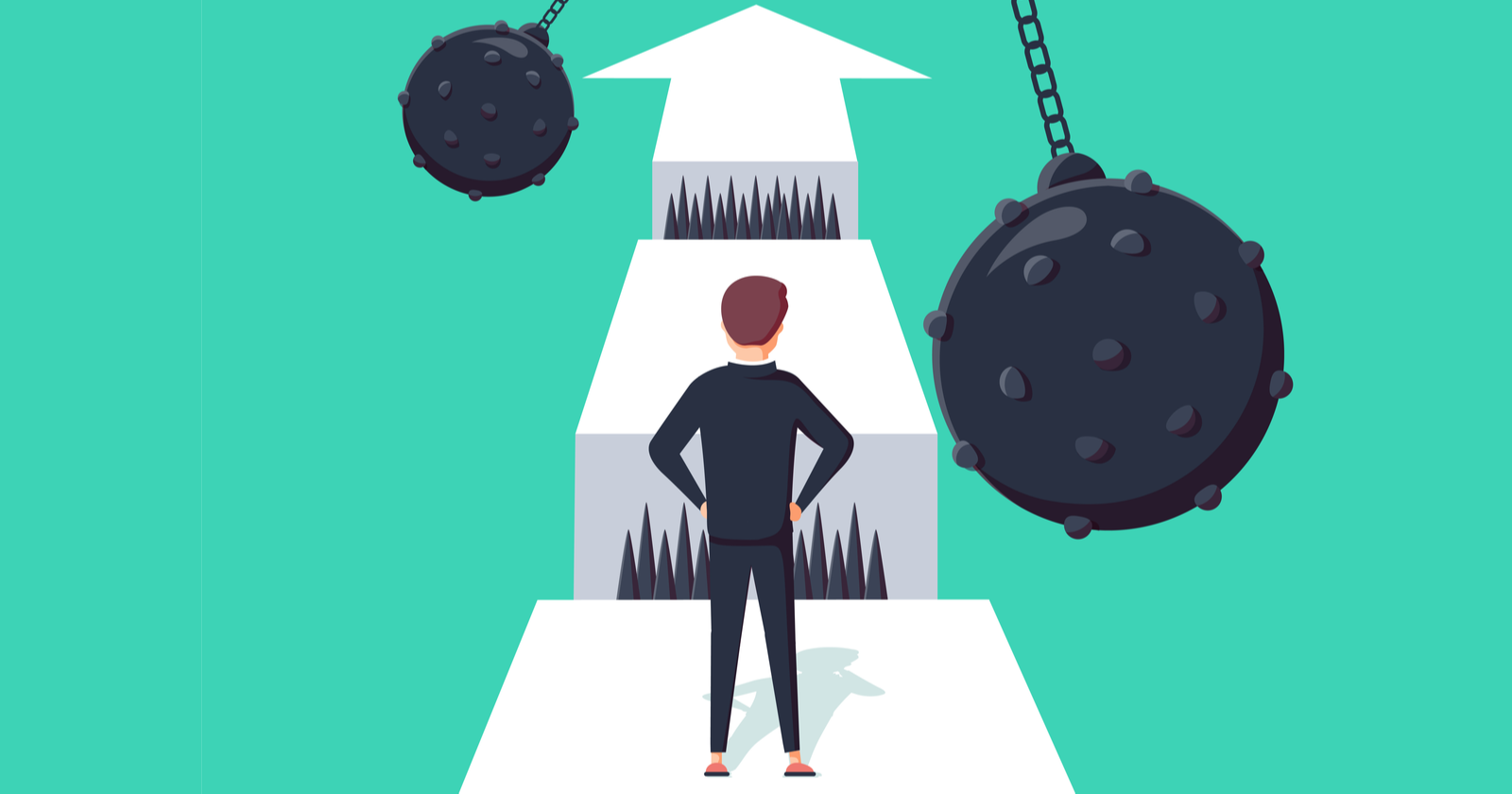 Image Credit: Search Engine Journal
Common Interior Design Procurement Challenges
With the number of steps and people involved in these processes, you're almost guaranteed to face a few challenges when providing interior design procurement services. Some of the most common challenges include:
Clients struggle to define eclectic or peculiar tastes, making it difficult to offer suggestions.
Clients with very particular needs who want hard-to-locate antiques or collectible items sourced by a small number of vendors.
Backorders due to supply chain issues or shortages.
Discontinued items.
Late vendor shipments.
Uncommunicative vendors that are slow to reply.
Increments weather that delays deliveries, installation or construction projects
Following our suggestions above will make it easier to anticipate and overcome these challenges, as will a reliable set of business and design tools for streamlined business operations.
With the Right Interior Design Software, You Can Build a Successful Business
Each stage of the interior design process will be made easier and more efficient if you have the correct business tools. Foyr Neo is a powerful interior design platform designed specifically for you, the designer. With a set of powerful tools, you can go from idea to photo-realistic rendering in minutes, including:
The option to select from thousands of pre-loaded objects such as furniture, plants, accessories, and more—or upload your own 3D models to produce the precise design your clients desire.

On-demand production of 4K photo-realistic renderings.

Advanced lighting and visualisation options are available.

Capabilities to do real-time 3D editing.
We enable designers to spend less time with software and more time with their clients by merging the capabilities of various tools into one platform. Foyr Neo is now available for a 14-day free trial, allowing you to explore the potential of infinite creation.