Home » Interior Design » Interior Design Fees: How Much Does an Interior Designer Cost?
Interior Design Fees
Fairness to your clients is essential, but staying up front in the market is the real deal. A right balance between what is fair on charges and maintaining profitability can be a hard nut to crack sometimes. To stay afloat with the market, you need to put into consideration that each client is different in terms of their tastes and financial capability. So, the charges need to be flexible to enhance the inclusion of all groups not only the high-end.
So how much does it cost to hire an interior designer? Albeit, that's the question lingering in your mind. There is no need to raise that pressure or lower that adrenalin rush! This article will guide you on the best charging models and then you can decide on what works best for your business.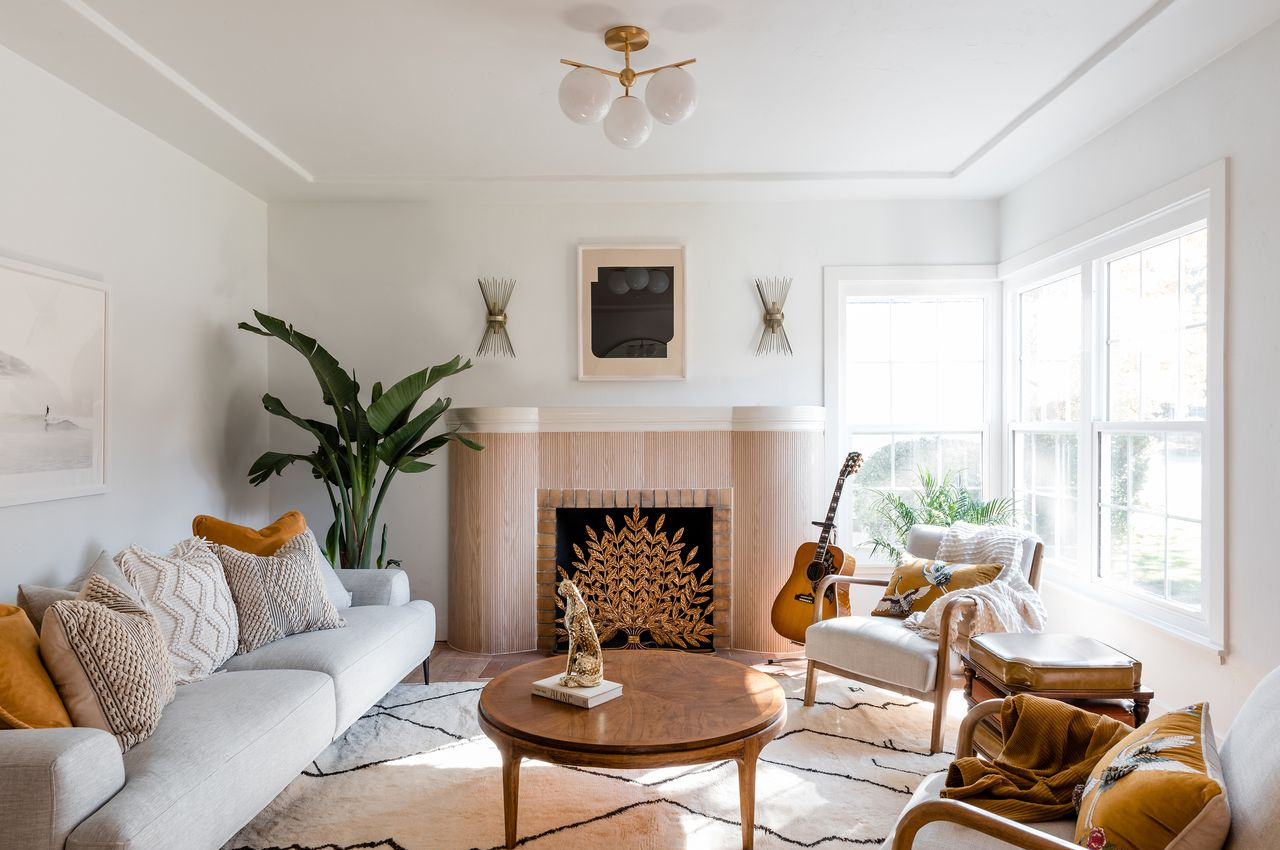 Image Credit: wsj.com
Characteristics of A Good Fee Schedule
A good pricing schedule needs to be transparent to the client. Guide them on what they should expect, the duration required to deliver the services, and compensate them in case of any inconveniences. A happy customer is a better client remember? So, allow your customer to be the king for a while. Then, include all the requirements that you depend on to deliver quality services such as furniture, fittings, and lightings.
As you are looking to revamp that living room, bathroom, or children's rooms with new paint and décor or fill that empty space be clear and realistic. Be clear on what can be taken on, and narrow them to the design prices. Include your timeline in the schedule. Do you charge on an hourly basis or on a fixed rate? Be specific on that to avoid confusion. Let the client pay the vendors and contractors directly as you bill your fees separately to enhance transparency.
See also – Interior Design Concepts
Major Modes and Types of Interior Design Rates
However, there are other major aspects that you need to consider before deciding on how to charge your customers. For example, the cost of the design materials matters. Designing materials cost vary depending on quality, texture, colors, weight, durability, and type.
Antique ones have been proven to be the most expensive while DIYs are relatively the cheapest. Your architecting skills or your designing experience is also another aspect when determining how to charge your customers.
Determining a fixed rate or a flat rate is easier if you have been in the business for a number of years and you know what to expect from the project. It is easier to bill based on the average number of hours that you spend on the project. Then, include an additional 10-15% buffer for anticipated emergencies (Rong et al. 2020).
The project's location matters when determining prices. Numerous sites and locations directly impact design costs. The size, shape, topography, soil, and climate matter. Irregularly shaped sites may require special consideration upon designing while dense urban areas will require considerations like installation of sound-proofed designs to meet the customers' needs. Competitors in designing usually go after the same clients in terms of location, background, and income levels.
See also – Best Interior Design Software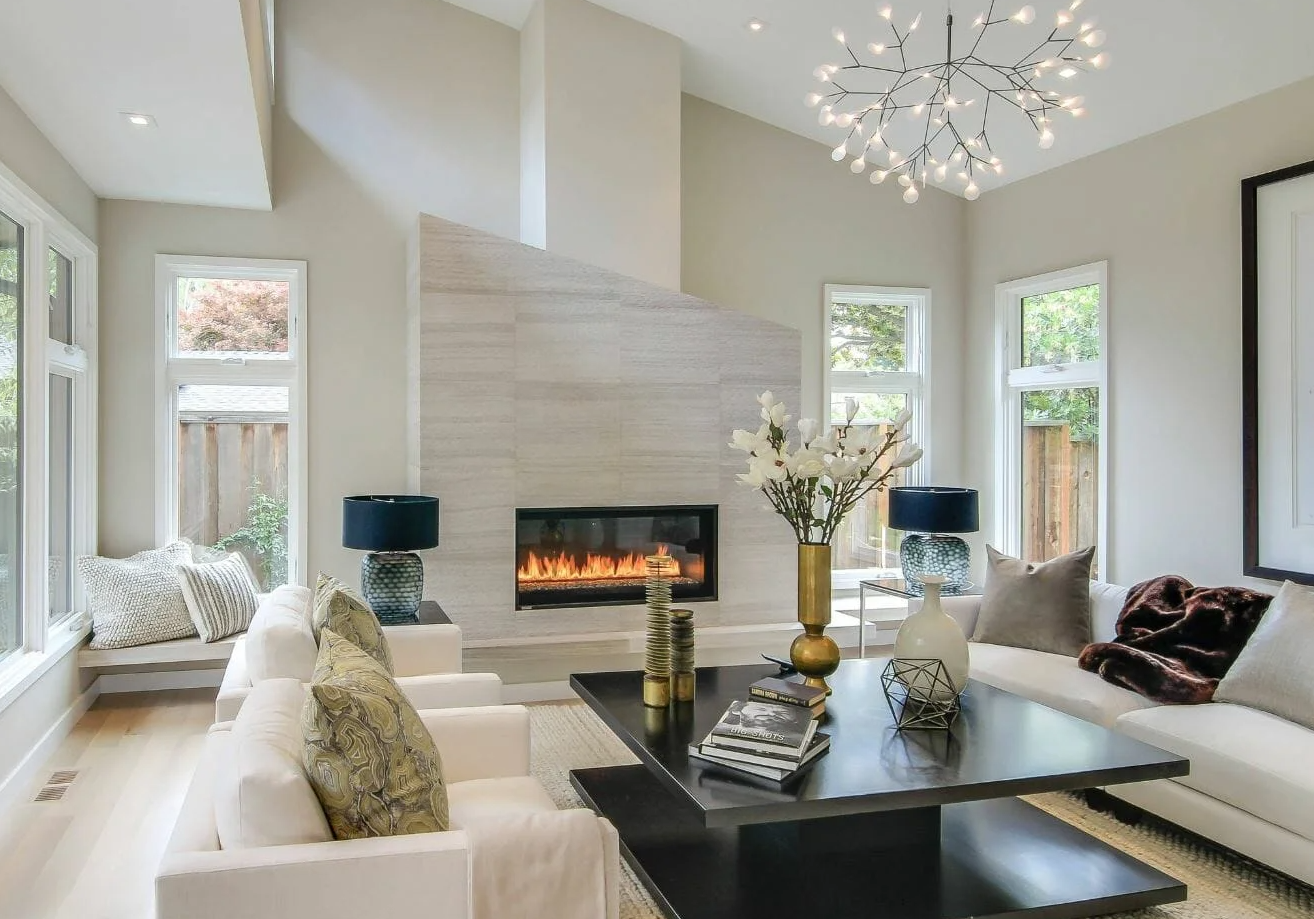 Image Credit: decorilla.com
However, your unique style will give you a competitive edge enabling you to get those revenues with ease. First, you need to cultivate your portfolio with a distinctive style that speaks of what you love rather than what pleases each individual. Uniqueness will enable you to stand out and magnetize your clients.
Do not fret as your competitors do not have to be your biggest threat. Instead, make allies with the ones that seem approachable and manage them to get leads to prospective customers. Remember that strategies are important in all businesses and yours is not any different.
To counter competition, you can implement different pricing schemes such as billing per hour, applying cost plus technique, building value, and using competitive pricing. Competitive pricing is an ancient method but it can be effective in some situations. Oldness is goldness, remember? You need to find out what other designers are charging, then offer the same services at a slightly reduced price or you can maintain the same price.
Maintaining the same price will enable you to make up for any lost profit margin in volume. The only drawback is that you may underestimate your earning potential while basing your prices on what others are charging. So, choose your cards wisely.
When you are charging per hour, you can estimate the number of hours that you can manage a project with ease as it sets a differentiation bar. The hourly charging rate can be based on the national average or the current wages that designers in your area offer to avoid underselling your services. In the cost-plus method, you can price your services in such a way as to avoid making losses. You can charge the client basing on all the accumulated costs then add a little percentage above it to factor on emergencies. It is efficient where you are not very keen on pricing per job.
See also – How To Create A Reasonable Budget To Your Interior Design Clients?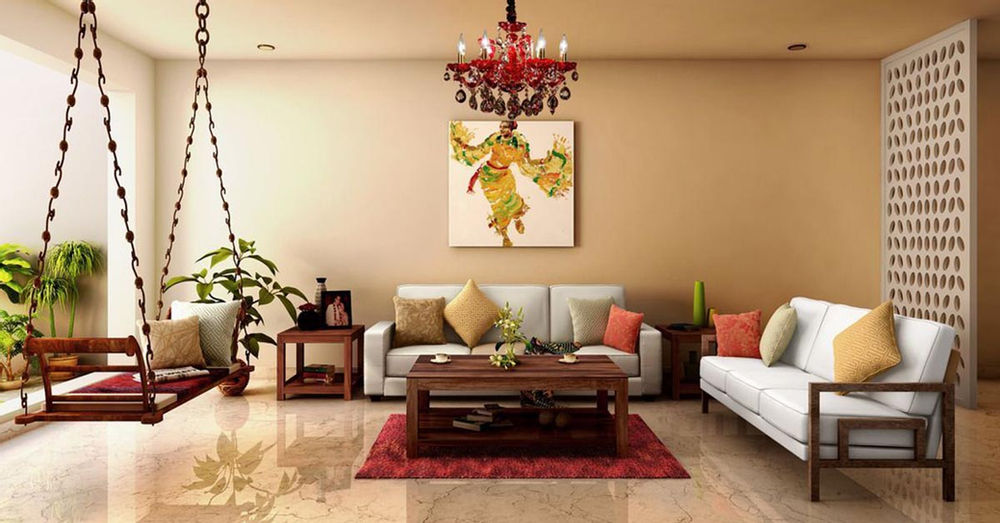 Image Credit: static.wixstatic.com
Building value is another method that you can use but it is rather complicated yet offers the best returns. In building value, you sell services to clients without considering how the rest are charging. That does not mean that you should be ignorant of the potential profit margins or markups. Rather, you can use an elaborate sales process by guiding the client methodically as you walk them through the process (Rong et al. 2020).
You should consistently show the client why you are the right choice without demeaning your competitors by providing your price and sticking to it. Although you can lower the prices a bit if you have to, you should always have a limit on how low you can go on your prices.
The designer of the phrase measure once cut twice intended it to suit scope in designing. Before undertaking any project, you should gather the necessary knowledge from the client and enquire on their spaces for change to provide satisfaction to your client. You can include a list of questions to get to the root of what your client wants.
See also – Interior Design Client Questionnaire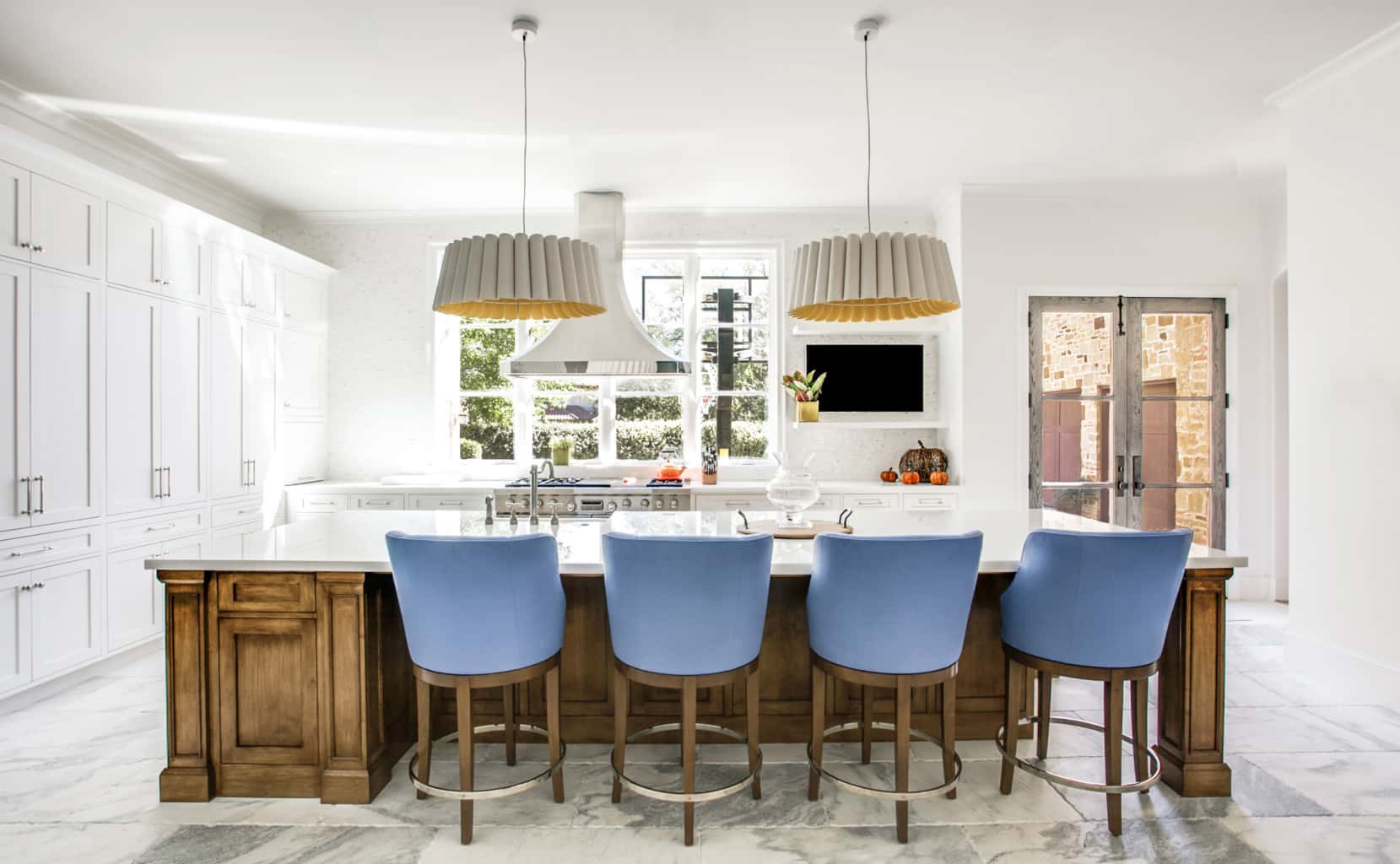 Image Credit: ariastonegallery.com
A client will come to you because they have liked your style and your profile. They may want to incorporate the same in their homes but their budgets may not match the style (Cools et al. 2017). It is therefore important for you to level up with the client on different kinds of designs and their prices. You can also show them examples of similar works with the same budget for them to adjust their preference.
Modern homes have less space and it is desirable to create an impression of spaciousness. You can assist the client in achieving it by using open plans with few structural walls, using half-walls or transparent walls, using windows and glass doors extensively, and using vaulted ceilings or skylights. You can also use decorative devices to magnify the place.
You can use smooth textures, and implement bright colors as they tend to recede light. Using wall-to-wall floor coverings will make the floors appear larger. Vertical lined décor and full-length windows will work the magic too. However, a larger space can amplify an echo. To counter the effect, you can use dark colors with heavy textures to minimize the space, employ large-scale furnishings and furniture can be arranged in functional groupings.
The most essential aspect of procurement in designing is continuous planning. It entails details, organization, and client participation. To ensure that the project is successful, you need to source, purchase, and budget. You have to be smart in identifying and purchasing the best items to match the budget. Affordability should be based on the client's budget.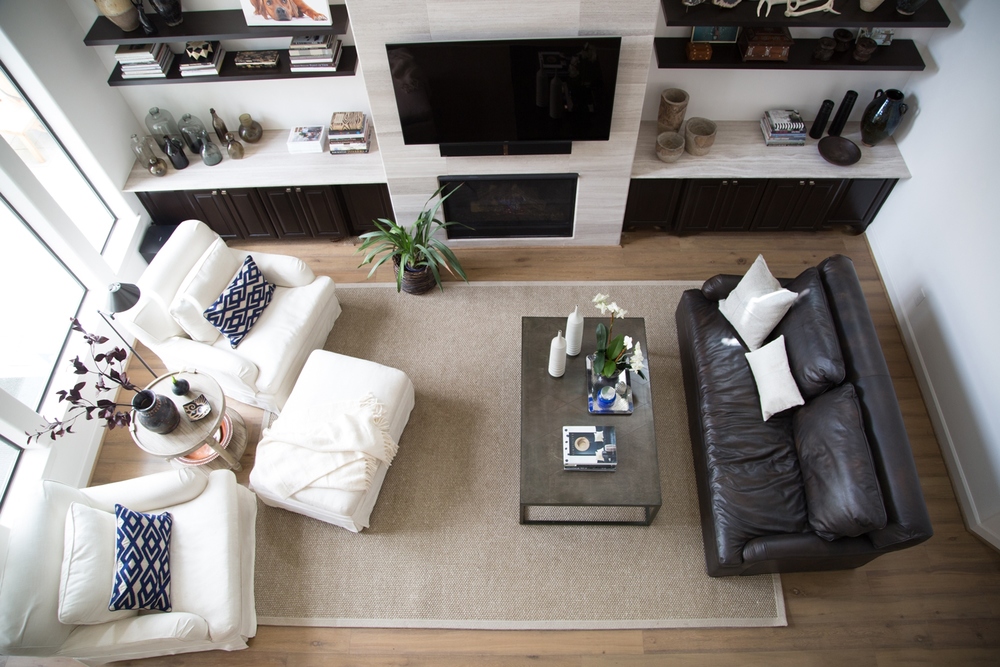 Image Credit: carlaaston.com
The delivery point determines the sales tax in designing. Interior décor or services can be delivered by providing only renderings or plans, providing on-site advice, providing a combination of renderings or plans, and advice followed by physical implementation of the plans. When décor and services are offered by providing rendering or plans, the sales are taxed where they are delivered to the purchaser.
If services consist of only on-site advice, the sale is taxed at the property's location. If the services consist of rendering or plans and on-site advice for a single charge, and the property is out of New York, the entire charges will not be taxed. A combination of renderings or plans followed by physical implementation, the sale will be treated as a sale to tangible personal property.
As an interior designer, you will work with the client to create aesthetic rooms and spaces. You will create equally varying, functional yet creative spaces and rooms ranging from indoors, outdoors, lavished mansions, and public places like national libraries. You will also make sure that the spaces are aesthetic, safe, and functional according to the client's needs. As an interior designer, your responsibilities will include: Measuring rooms, finding out what the client likes basing on their budget, and presenting ideas such as adding windows or moving walls.
You will also advertise for new projects, bid on new projects, visualize how spaces will be used, sketch design plans, pick materials and furnishings. You will also place orders for materials and furnishings, create project timelines, estimate project costs, oversee project construction and installation. You will proceed to coordinate with the project contractors regarding plans and specifications, coordinate with electricians and painters and ensure that the clients are satisfied after the project is complete.
As an interior decorator, you will responsible for arranging or purchasing furniture and accessories for each room. You will choose color swatches, arrange furniture in a way that reflects desired style and mood of a room and you will offer home staging services. Your focus will only be on décor.
See also – Interior Designer vs Interior Decorator
1. Fixed or Flat Rates
A flat or fixed interior design is the most common payment method but challenging. You have to think through all the expenses beforehand. One of the major setbacks is the client's unpredictability. You may be unsure if the client will change their mind halfway through the project, or if the client will extend their timelines and change their scope.
However, the setback can be overcome by drawing up a contract. If you have been in the business for a long and can establish the average hours that you spend on a project, you can use a fixed rate with an addition of 10%-15% buffer for emergencies. A fixed rate will push your client into making an upfront payment and if not, you can create a schedule where they will pay in increments.
2. Hourly Fee
You can also charge at an hourly rate depending on your location and level of experience. When you are starting, you can charge between $75 to $125 per hour but if you are experienced you can charge from $150 and above per hour. The drawback is that it is difficult to give an accurate estimate from the beginning if one is not much experienced. It is safer to be sure than sorry for your actions.
So, make sure that you include the payment details along with a detailed list of the services that you will be charging in the contract (Mitton & Nystuen, 2016). You should also indicate that you will be sending the client an invoice periodically to inform them of the duration to complete the payment. It makes you a mini-accountant right? Bravo to you, for earning such a coveted title.
3. Per Square Foot Pricing
Charging interior design fees per square footage is common in commercial projects than residential projects. It is suitable for the kitchen, master bedrooms, and living areas. The rate that you can charge may be from $5- $17 per square foot. When you use the square foot method, use it strictly for designing services and include a percentage for furnishings, and management of contractors.
4. Cost Plus/Percentage
You can use a percentage of the project's cost if you want a straightforward way of pricing your services. You can charge interior design fees from $10%- 45% of the total cost depending on your level of experience and expertise. You will offer the homeowner an estimate of the interior design project including the furnishings and installation then your interior design fees will be based on the estimate.
However, the method will require you to invoice and have proper scheduling of payments. Remember that payments are only made when a certain agreed rate is met. Thus, you have to provide the vendors' copies to the client to enhance transparency.
5. Retainer or Deposit
A retainer is an amount that will be paid to you as a certified interior designer to reserve your time to work on a project. You will treat it as a form of deposit and it may range from 10% to 40%. You have to include it in the letter of agreement. The rest of the payments can be made as the work progresses guided by a schedule on the duration of payments.
The drawback with this method is that your scope of work may end up being broader than expected and you will be obliged to spend more time and energy in completing the job (Mitton & Nystuen, 2016).
6. Per Room Fee
In single room renovations, you can offer an online interior design service and offer support. You can charge the client from an average of $ 185 to $1,500. You can also cap the payment per service or per room.
7. Interior Design Consultation and Management Fee
The cost of an interior design consultation fee can vary depending on how experienced your firm is, the length of the project, and if you plan on adding décor or furniture into the project. On average, the consultation fees can be $5,000. Sometimes you can get the furniture, décor, or furnishings at a discount from retailers but you can charge the full-service fees to the customer.
You can keep the balance as the consultation fees. Morally wrong? No, please. You are allowed to charge a consultation fee so long as you are not being unfair to your clients on your new construction. The advantage is that as an experienced designer, you are reliable and you can help in sourcing contractors at a special price and adding the latest trend furnishings to the projects will increase your customers' property value.
Upon consultation, you will be obliged to take a tour with your client to the anticipated design project and discuss what works for them in each space and what does not. You will discuss challenges like delays, backorders, and damages and how they can be solved. Reassurance to the client on quality work is key so, engrave it in your heart.
8. Day Rate Fee: Freelancers
Time-based fees or day rate interior design fees are the ones where you can charge the client according to the agreed daily rate or perdiem. This type of payment is appropriate where services are not well defined, you have pre-designed services, or when you have partial services.
When you are carrying out renovations, you have conceptual design processes, or you have a separate project phase, a time-based fee is a perfect method. When agreeing on the fees especially on large projects, make sure that you have a written plan on when the fees will be reviewed. This is to make sure that corrections and remodels based on inflation are included.
9. Design and Management Fee
While you use the project management and design method, allow the clients to utilize your expertise in coordinating and delivering the project that meets or exceeds their expectations. You have to make sure that your ideas are understood and implemented correctly.
See also – How To Prepare An Interior Design Contract?
Image Credit: hopedesigns.ca
Interior Design Fee Structure
An interior design fee structure is a list of fees that you charge your clients. When it comes to interior designing there is no set fee structure as understanding the gap in the industry can be overwhelming. A typical interior design fee structure can be 15% -20% of the construction cost plus reimbursable expenses. Your fee structure will change as your experience builds from a beginner to a head designer or owner or if you hire other designers from different design firms for your work.
Payment Schedule: Phase Wise Payment Setup
When you are running your own interior design business, it is easier to charge differently to accommodate clients from all walks of life and build your profile. However, you can undercut your potential earnings and damage the already built trust. Having a standard fee will go a long way to spur your success. Nothing sets a better tone of trust than transparency. So, maintain it with your customers.
Offer a standard fee schedule to all irrespective of the client to prove that you do not shift your prices on perceived budgets. To have a proper schedule, you can charge your interior design fee based on experience, location, expertise, and competition. Good pricing satisfies both the client and the designer.
With the Right Interior Design Software, You Can Build a Successful Business

Each stage of the interior design process will be made easier and more efficient if you have the correct business tools. Foyr Neo is a powerful interior design platform designed specifically for you, the designer. With a set of powerful tools, you can go from idea to photo-realistic rendering in minutes, including:
The option to select from thousands of pre-loaded objects such as furniture, plants, accessories, and more—or upload your own 3D models to produce the precise design your clients desire.

On-demand production of 4K photo-realistic renderings.

Advanced lighting and visualisation options are available.

Capabilities to do real-time 3D editing.
We enable designers to spend less time with software and more time with their clients by merging the capabilities of various tools into one platform. Foyr Neo is now available for a 14-day free trial, allowing you to explore the potential of infinite creation.