Home » Interior Design » Interior Design Client Questionnaire: Start Asking The Right Questions At The Right Time
Are you New to decorating the interior? Do you want a homeowner to raise questions after a consultation? Do you want some help regarding your interior design contract?
We got you secured! We got you covered!
A sample interior design agreement and how to make the most out of interior design questionnaire and take discovery calls like a pro. All this information can be found in this article.
An interior design contract is crucial for your and your business's safety. The design sector is undergoing enormous changes lately, and the only way to defend you and your Company is with an interior design agreement and contract which is robust and flexible.
See also – Interior Design Basic Concepts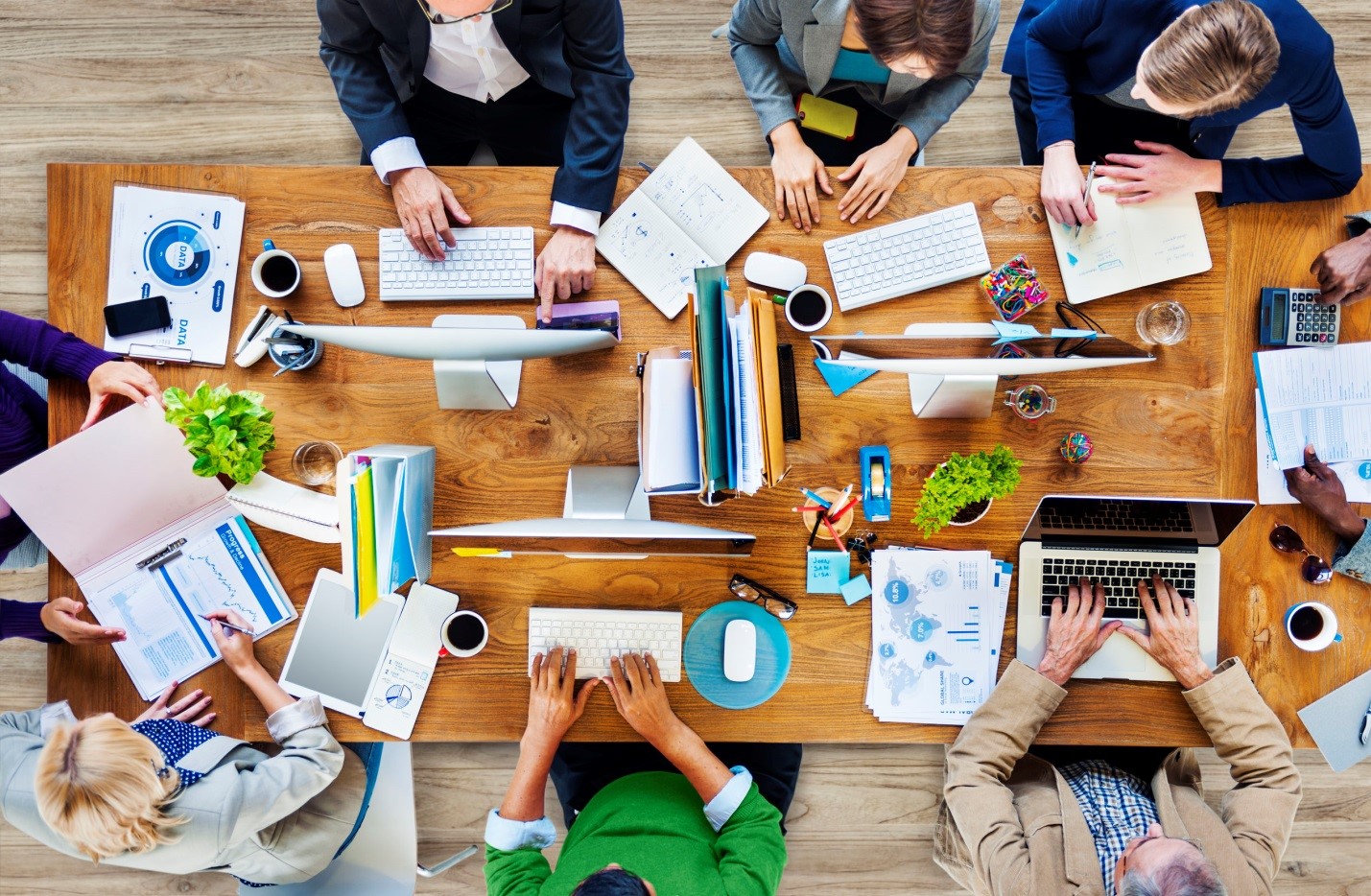 Image Credit: liv.rent
What Purpose Does an Interior Design Client Questionnaire Serve?
A questionnaire or survey tool is a collection of questions intended to collect input from customers; it can be from the service provider or product manager to study the respondent's reaction and views or manage some data. Respondents answer questionnaires.
It will collect necessary observations, including project address, best communication methods, availability of appointments, etc. Project: Job scope, incorporating spaces, the function of and room colors like Aquas, olive greens or pastels, how it is utilized, people using the room and design, etc.
Customers still have evolving expectations. That is apparent. What customer service representatives used once to address existing customer issues has been necessary for customers to resolve problems before they ever existed. How does customer services understand and successfully solve these customer demands every day? Ok, for instance, with the assistance of a consumer survey. That way, the interior design questionnaire is vital.
You will guarantee that you are in the right direction by getting input from your clients. First, we'll explain what a questionnaire is and then offer some advice about getting yours. Click here if you want to save to our models for questionnaires.
A questionnaire is a transitional survey where you ask questions to the consumers. Usually, these questions combine closed and open questions. Long-form questions enable potential clients to discuss their ideas.
As broad and varied as possible, the issue is that a questionnaire hits an audience. If the current goods and services and proposals for future products and services are taken into account, it is essential to get input from present and prospective clients since they have a voice on whether they wish to make an acquisition decision or not.
What are the First Few Questions to Ask on the Discovery Call?
Which concept style(s) do you favor?
What style(s) are you uncomfortable with?
Which colors do you prefer or which ones you don't like?
Which models motifs or design pattern do you prefer if there are any?
Will you be able to share inspiring images you like personally?
What is your family's primary purpose usually has for this room (i.e., what is this room going to use for)?
Do you want to keep some furniture or decorations that already exist in this room?
Is there something you don't like in this design?
Are there any special needs you or your family have?
Can you list some of your hobbies and any interests you have (for example, traveling, writing, drawing, baking, etc.)?
Kindly list the budget you have in mind?
Questions for the Discovery Call
You should have these four types of questions in your discovery call as they will let you shortlist future customers and potential clients from just random design project inquiries.
Preliminary Questions:
These questions are general pleasantries, presentation, info on the interior designer or decorators like qualifications, your Company, and yourself; from where they got your information or contact.
Contact information:
Collect general details such as project address, best approaches or ways to get in contact, availability of appointments, email address, phone numbers, etc.
Scope of the Project:
Define project nature and type if it's a renovation, rebuild, remodel, or a new project or if it's a house, residential commercial, or hospitality project, what kind of work is needed to finish it like design styles like mid-century modern or renovations like window treatments, floor coverings or which rooms are integrated into the project, what purpose each room is intended to represent, like a living room for family functionality, how they will use it and individuals who would use the rooms' area and theme;
Design Plan:
what are aspirations, design goals, design specifications, design services, formality, suitable colors you prefer, non-usable colors, pattern preferences, where furniture is available, will you do reupholstery or you will buy, the budget you have in mind for home design.
See also – Best Interior Design Software
Reviewing Your Process and Pricing Plan During the First Meeting
The importance of the design process, how it will go from measurements to mood boards to actual implementations, is vital to review the process and plan the pricing with your client during the first meet after the initial consultation. It would help if you asked them about nature or the project to type the details they want to incorporate. And decide the pricing of their budget, the flexibility, and the services you will deliver within the budget. Things like Move around space, take photos and measurements of the area, show objects which ones will stay or go will be evident in this step.
Questions to Ask on the First Meeting/Visit?
It's essential for the first meeting. You connect with the customer to make sure your vision succeeds. To achieve a consistent result and convey your character qualities like professionalism, you must have questions as the basis for that session.
To get a feel of the project and activities involved, you will ask a wide variety of questions. You want to begin well and prove yourself competent and concerned with clients' wishes.
Keep some leverage, be the supervisor, and show yourself responsible for your project. Furthermore, you will see red flags in progress with a list of required questions.
This session analyses the processes and budgets and ensures that it fits them well and I am not presenting any project proposals. We will not pretend it's a tricky problem, and you have to know what works for you.
Don't forget to ring the contract. Please have a copy of your Agreement with you. You may also conclude a revision and evaluation document.
A customer questionnaire is almost like it a list of questions to help you understand your customers' desires and preferences. Thus, help you define a potential customer.
See also – Commercial Lease Agreement
Creating Client-friendly Questionnaires: How to Avoid Making Cumbersome Lists
Make it precise is the best advice from a professional interior designer as all customers want a customized solution, not some standard procedure. So make sure the new client questionnaire you have for your client is unique with personalized questions.
We know that we don't want an insignificant impersonal, automatically-looking obstacle for the potential customer for the service experience we provide, particularly when we required more work, need more customers, and don't want to discourage people. Remember even if you are a blogger, a person who runs a product or services business, or a newbie in the interior decorating business we all need client questionnaires.
Other Vital Clauses to Consider Including in Your Interior Design Contract
Necessary clauses you should consider to put in your interior design contract to minimize the interior design job's liability or the interior design business.
Remedies/Damage Remedials
Damages in compensation for a contract violation fell under "expectation" damages to place the wrong party in an appropriate situation if the contract had been complied with as planned. It is the standard measure to evaluate penalties for contract infringements. Losses in 'reliance' are also regarded as wasteful expenses. If there is cause not to claim the liability incurred by the person who is not in violation of the contract, he could have recovered damages that would bring him into place if the Agreement had never been executed. The intention is to compensate the innocent party for the costs and injuries accrued in the context of contract reliance.
Surviving Agreement
The Survival clause sets out the contract terms that continue in force until the contract is terminated or expired. Anonymity, integrity, non-competency, and effect of termination are typical duties protected by the Survival clauses.
Revision Limitations
If you put a revision limitation in your contract, customers sometimes didn't realize how many revisions they are allowed and can misuse the services. It may help both parties get hurt if you have this clause in your contract.
Fees for Execution Delay
This clause is for enforcing the execution, and if it's delayed, the Contractor shall pay those delaying fees within 10 (30) business days following with all completed additions which are not yet substantially finalized or completed.
Expiration of Agreement
This clause can aid both parties. The expiry date can help your client agree with it or update it when it expired. For example; This Agreement shall last for a total of two (2) days, weeks or years and shall expire until the Parties have revised it in writing, except as otherwise terminated as specified for in this Agreement.
Access to Project
This clause means that the Company consents to have the right to review and access the projects, inspect or check, at any appropriate time and with reasonable notice. It can help you with the client intrusion mid-project.
Limitations and Site Visit Terms
Site visit and limitations clause can help you loads. By adding this clause, you set a limit of site visits or be called to the site often. It can help both parties included.
Ownership of Designs
It is an essential clause an interior design contract must-have. In this clause, the artist holds control of the architectural model of the interior, trademark, skills, proposals, and 3D models, prototypes, swatches, trademarks, and other materials produced for the project or anything else design-related. The interior design contract must show these ownership rights.
We hope this will help you update your contract to get the most out of it.
See also – Life of an Interior Designer
Build a Successful Business With the Right Interior Design Software

Having the right business tools will make each stage of the interior design process simpler and more efficient. Foyr Neo is a powerful interior design platform built with you, the designer, in mind. Take design ideas from concept to a photo-realistic rendering in just minutes with a suite of advanced tools, including:
The option to select from thousands of pre-loaded objects such as furniture, plants, accessories, and more—or upload your own 3D models to produce the precise design your clients desire.

On-demand production of 4K photo-realistic renderings.

Advanced lighting and visualisation options are available.

Capabilities to do real-time 3D editing.
Furthermore, it doesn't take up a whole lot of space due to its incredible cloud computing feature. It saves time and money on licensing. Anyone can create absolutely remarkable home designs with these design tools. Foyr Neo is now available for a 14-day free trial, allowing you to explore the potential of infinite creation.