Home » Interior Design » 12 Digital Marketing Strategies for Interior Designers In 2023
Digital Marketing Strategies For Interior Designers
Interior design has always been a coveted field of work. Interior design businesses have flourished based on recommendations for decades. But how far can you really expand your small business with just word-of-mouth, right?
Well, you could adapt to wider marketing techniques and reach clients that you didn't even expect. You see, 2020 transformed the world into a digital era for good. Now, in 2023, everyone is reliant on social media, emails, and blog posts for information and recommendations for everything they want to buy.
Digital marketing is particularly helpful for interior designers. You can develop short videos or presentations and upload them to attract clients. Some of them may not be potential customers looking for you. But when they come across your design ideas, they just might realize that they need a design remake from the best interior design firm in the design industry.
Read also – 20 Instagram Marketing Tips For Interior Designers
It is best that we share a few digital marketing techniques in detail so you can enhance the reach of your interior design firm. Let us take a look at the top 12 marketing tips you can implement to use digital marketing for interior design:
1. Find A Good Mentor In The Design Industry To Help You With Digital Marketing
As an interior designer, you have already mastered a field that you love. Therefore learning digital marketing for your design services may seem cumbersome. However, in this era of technological advancement, digital marketing is your best friend. Don't ignore it. But then again, not all digital marketing ideas may apply to Interior design.
Hence, we suggest you find yourself a mentor; someone who has the experience to go with their expertise. A good mentor can make all the difference while devising a marketing plan for your interior design business. They can help you focus on your target audience and use the power of digital marketing to yield maximum leads.
2. Create Exquisite Videos Of Your Interior Design Ideas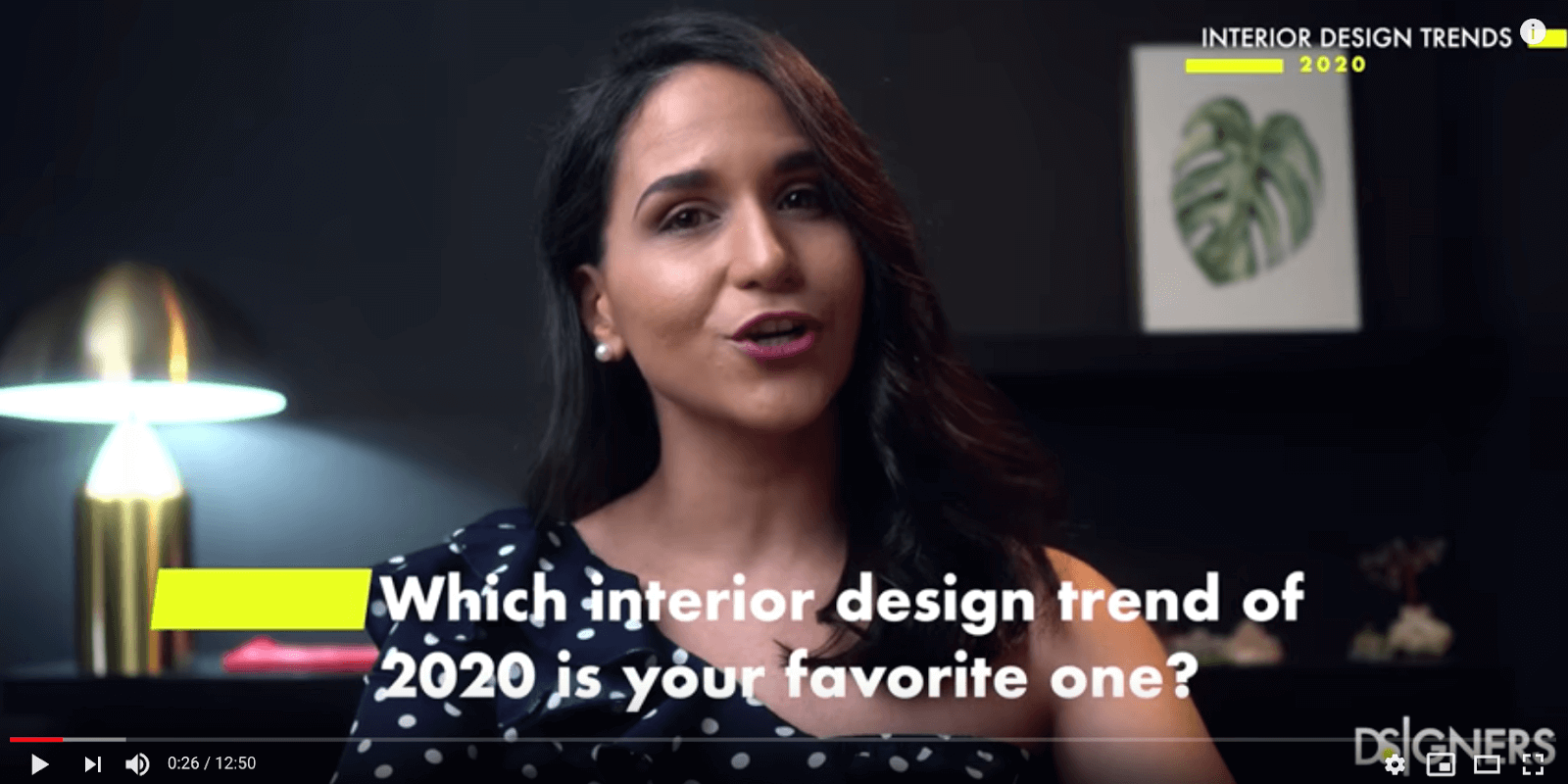 Interior Design Trends 2020, YouTube
vi
deo