Home » Interior Design Concepts » 10 Interior Design Career Paths To Become An Interior Designer
Interior Design Career
If you're creative, meticulous, and have a keen eye, you might want to work toward an interior design career. According to Glassdoor.com, interior designer salary is $50,224 per year on average and the median salary is at $43,000 while the field continues to expand. But, with so many different types of job options within the field, what path is tailored most toward your skills and goals? Choosing a career path in interior design will help you determine which courses of study to pursue, which interior design certifications to apply for, and which interior design jobs to apply for.
Degree programs don't just teach you theoretical concepts but also the business side of things – getting new clients,
As with many other professions, as an interior designer, it may be a smart career strategy to find a niche and specialize in it, learning all of the ins and outs to better help your clients. This article will help you to choose the right interior design career path for you.
Although many with a flair for design launch their careers as interior decorators for which they do not need any accreditations from CIDA, it is worth knowing the theory behind an interior designer's work. Concepts like color theory, rhythm and repetition, proportion and scale & harmony are not entirely subjective. Students would do well to take up such a course before kickstarting their career as interior designers.
Read also – How To Become An Interior Designer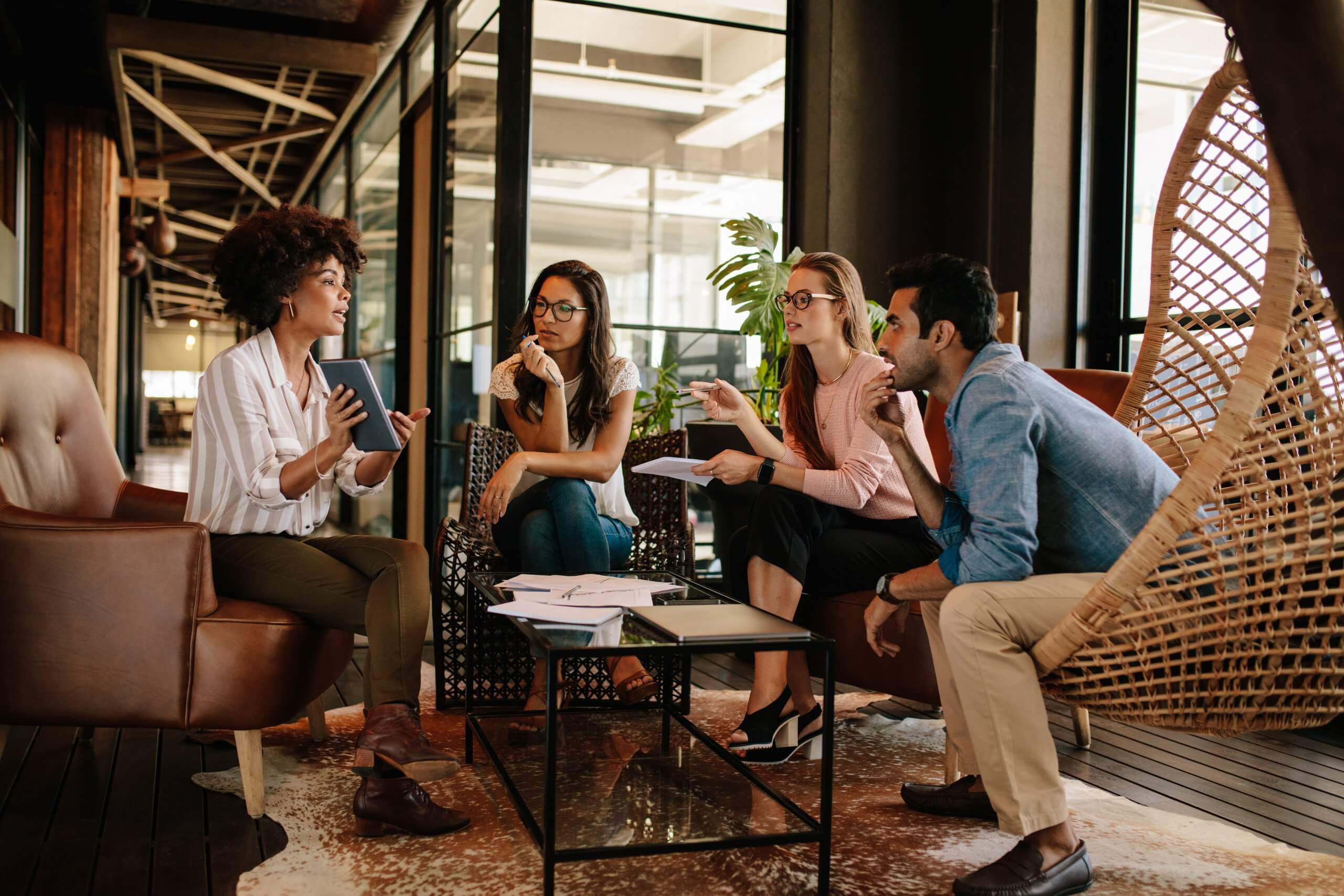 What are the Career Paths for Interior Design?
1. Residential Interior Design
Perhaps what most people think about when they imagine an interior design career in residential interior design. Have you ever watched those addicting TV shows like Extreme Home Makeover? Sure, everyday work as a residential interior designer may not be as exciting as what may appear on HGTV. But, if you're someone who loves strolling through IKEA and looking at their pre-designed bedroom ideas, then you might be suited to become a residential interior designer working on exciting interior spaces.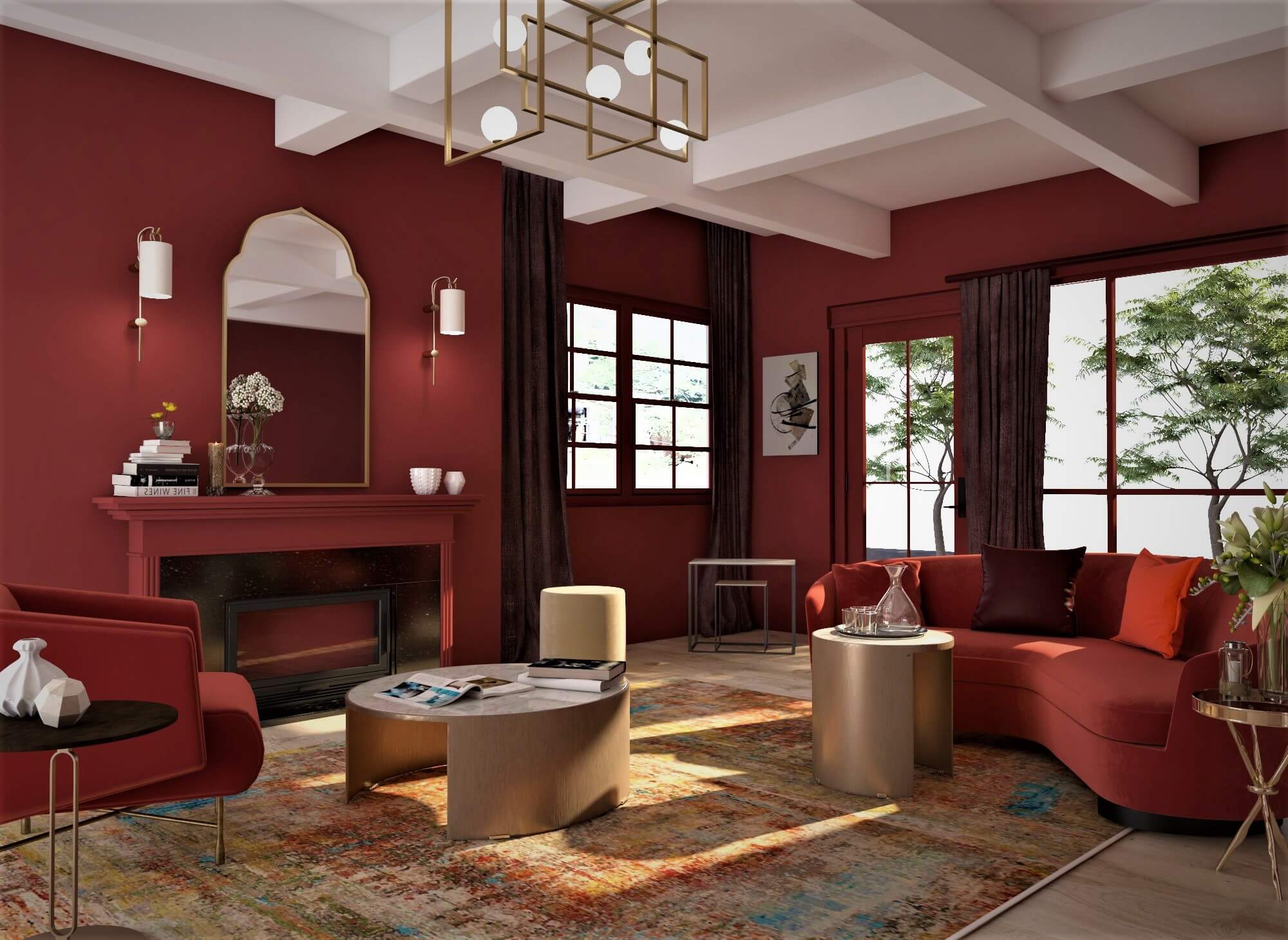 Residential interior design encompasses all aspects of home design, such as making living spaces aesthetically pleasing, comfortable, and functional. In contrast to other career paths in interior design, residential interior designers' priority is to make spaces livable for each individual client. For example, a family with young children and pets will need to consider different factors than a pair of childless newlyweds (you don't want expensive decorations anywhere close to where it may get knocked over!). You will also learn how to work with vendors, retailers, and procurement personnel.
Interior design certifications or bachelor's degrees for residential interior design include the NCIDQ, among others. When you enter a full-time interior design program, you'll develop the necessary skills and competencies to create livable spaces for your clients.
Read also – 10 Best Interior Design Courses
2. Commercial Interior Design
Have you ever walked into a hotel lobby and felt like you were a movie star? That feeling of awe might just be the work of a talented commercial interior designer. While residential interior design caters to a particular client's needs, commercial interior design should poise a business to attract customers. Hotels are a great example of commercial interior design; it's similar to residential interior design (it still has to be livable!), yet there are further factors for commercial designers to consider.
For example, would the client's hotel make a better profit if it were designed with ten large, luxurious rooms, or twenty small, economical rooms? With an interior design career in the commercial field, you may work with hoteliers and architects, among other design projects.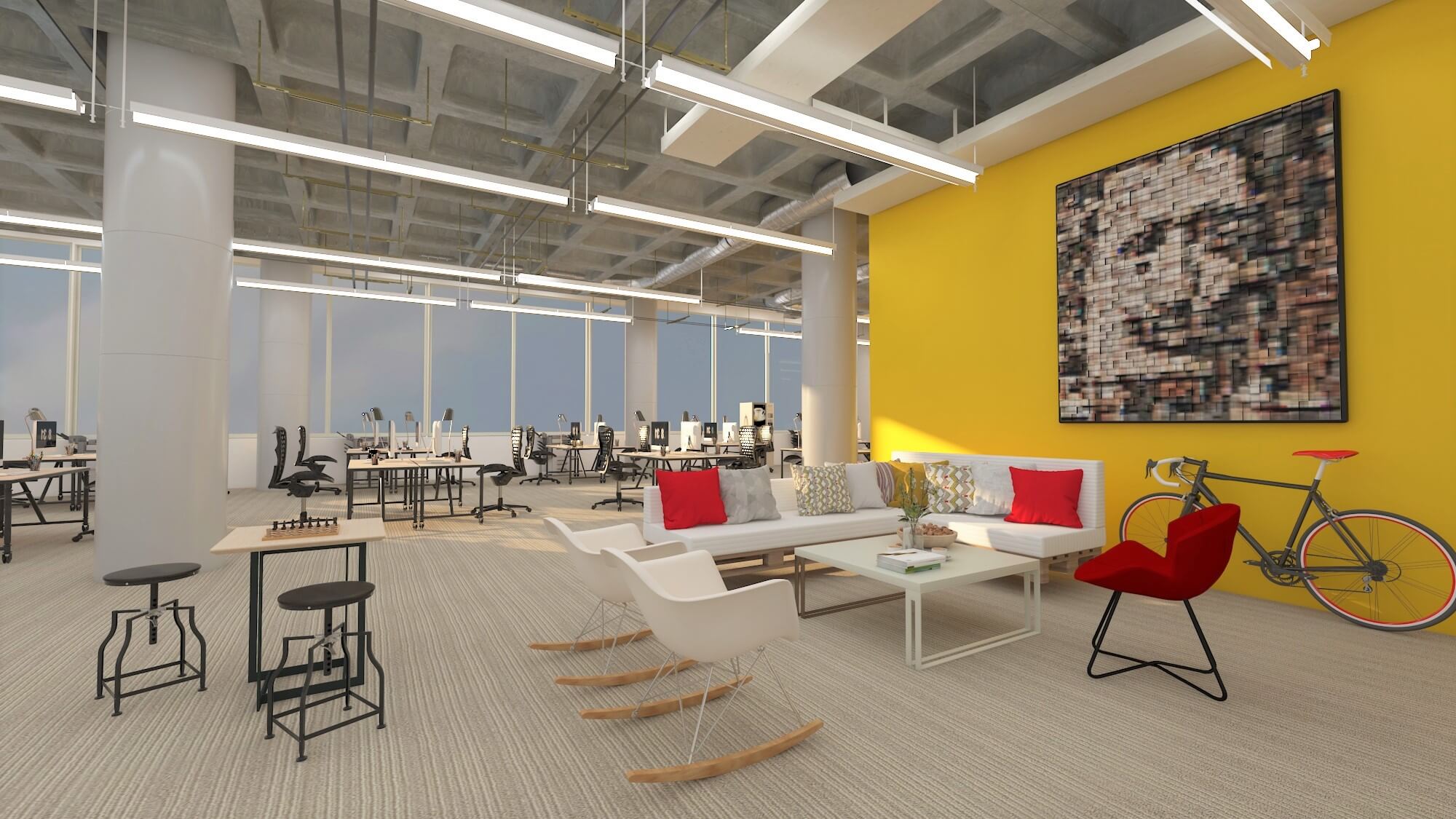 Of course, commercial interior designers may also work in more everyday marketplaces: shops! When you walk into a clothing store and want to find the sale rack, do you look for clearance items at the back of the store? If you are shopping for women's clothing, do you typically find what you're looking for in a different part of the store than men's clothing? Commercial interior designers must consider these factors when developing logical layouts for stores, which will help the client's business turn a profit.
From hotels to restaurants, to retail, commercial interior design careers span a large field, with many avenues for specialization within itself. From building codes to fire regulations, plumbing and electrical planning – there is a variety of options to specialize in. If you're interested in working with various types of other businesses, this might be the right interior design career for you! After completing an interior design program, it's advised to pursue an NCIDQ interior design qualification.
Read also – Life of An Interior Designer
3. Corporate Interior Design
For people who work desk jobs, the office is almost like a second home. So, for companies to keep their employees happy, it's important to design office space that caters to its employees needs. For example, wouldn't it be an issue if thirty people had to share one bathroom stall? Additionally, wouldn't staff become unhappy if too many people were crammed into small, tightly spaced cubicles? With the help of a corporate interior designer who specializes in designing office spaces, companies can welcome their employees into offices that are intelligently and efficiently designed, maximizing the utility of a given space.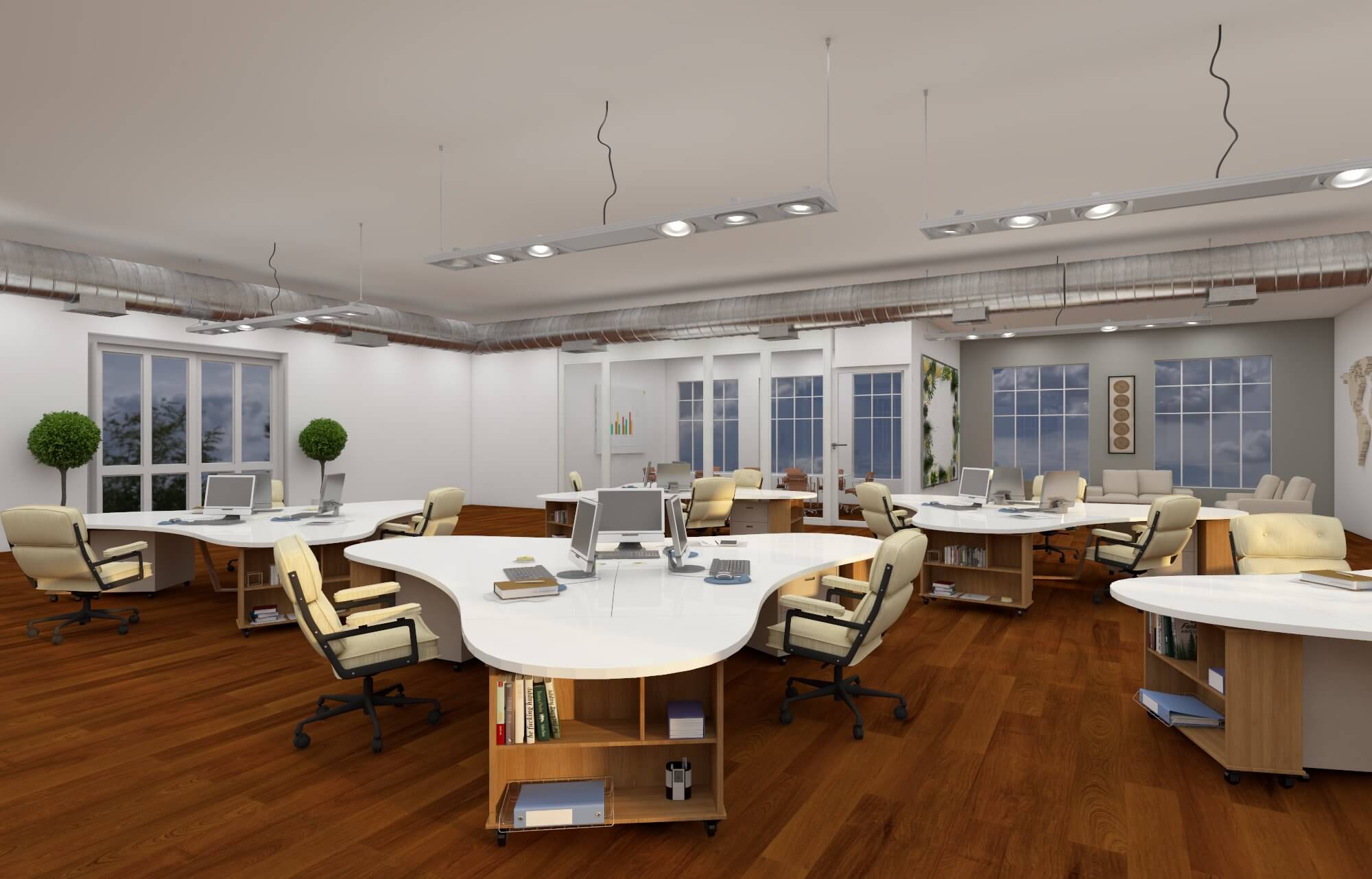 Different companies will have vastly different priorities depending on their industry, making the office interior design space a dynamic task. For example, the headquarters of a major newspaper might require private, soundproof rooms to interview sources for breaking news stories.
On the other hand, a graphic design firm might make aesthetics a higher priority – would you hire a graphic designer whose office is bland and boring? Perhaps an academic department at a university would ask for more communal meeting spaces, encouraging students to collaborate and learn from one another. Like many other forms of interior design, office space interior designers must always think about how to maximize both utility and aesthetics.
Read also – Best Office Partition Ideas
4. Healthcare Interior Design
It's usually not fun to visit a hospital or a doctor's office, and it's even worse when you're greeted by old, broken tiles, gaudy fluorescent lighting, and uncomfortable waiting room chairs. It would be far more calming to walk into a welcoming, well-designed space, right? If this interests you, you may want to pursue a healthcare interior design career once you complete your interior design program.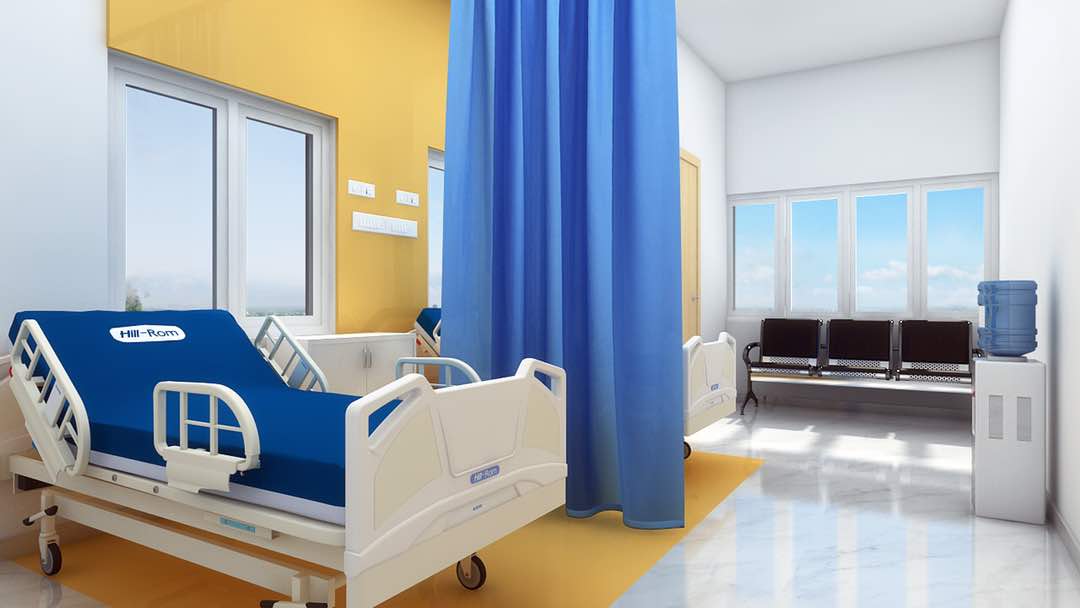 Image Credit: oddinteriors.in
In addition to designing calming spaces for patients to wait for their appointments, efficient design in doctor's offices and hospitals ensures that patients can be treated faster. Healthcare interior design marks an interesting intersection between aesthetics, accessibility, and function – a beautiful facility should also be functional, but even the most functional facilities need a bit of beauty to cheer patients up. Depending on what kind of medical practice you design for, you will have to navigate varying design needs.
For example, a dental office may opt for an open floor plan to accommodate various different stations for patients to undergo routine checkups and cleanings, whereas a psychiatrist would surely opt for a more private, calming space.
If you pursue this interior design career, it would be helpful to obtain an interior design certification with the American Academy of Healthcare Designers.
Read also – Everything About Interior Design
5. Kitchen and Bath Interior Design
Kitchen and bath interior designers work on far more than just selecting the perfect subway tile to make your backsplash pop. In your interior design career as a kitchen and bath interior designer, you'll have to master the ins and outs of plumbing, electricity, and other appliances. You might have a chic design ready to present to a professional chef, but what happens if space can't accommodate the gas stove or kitchen sink she desires?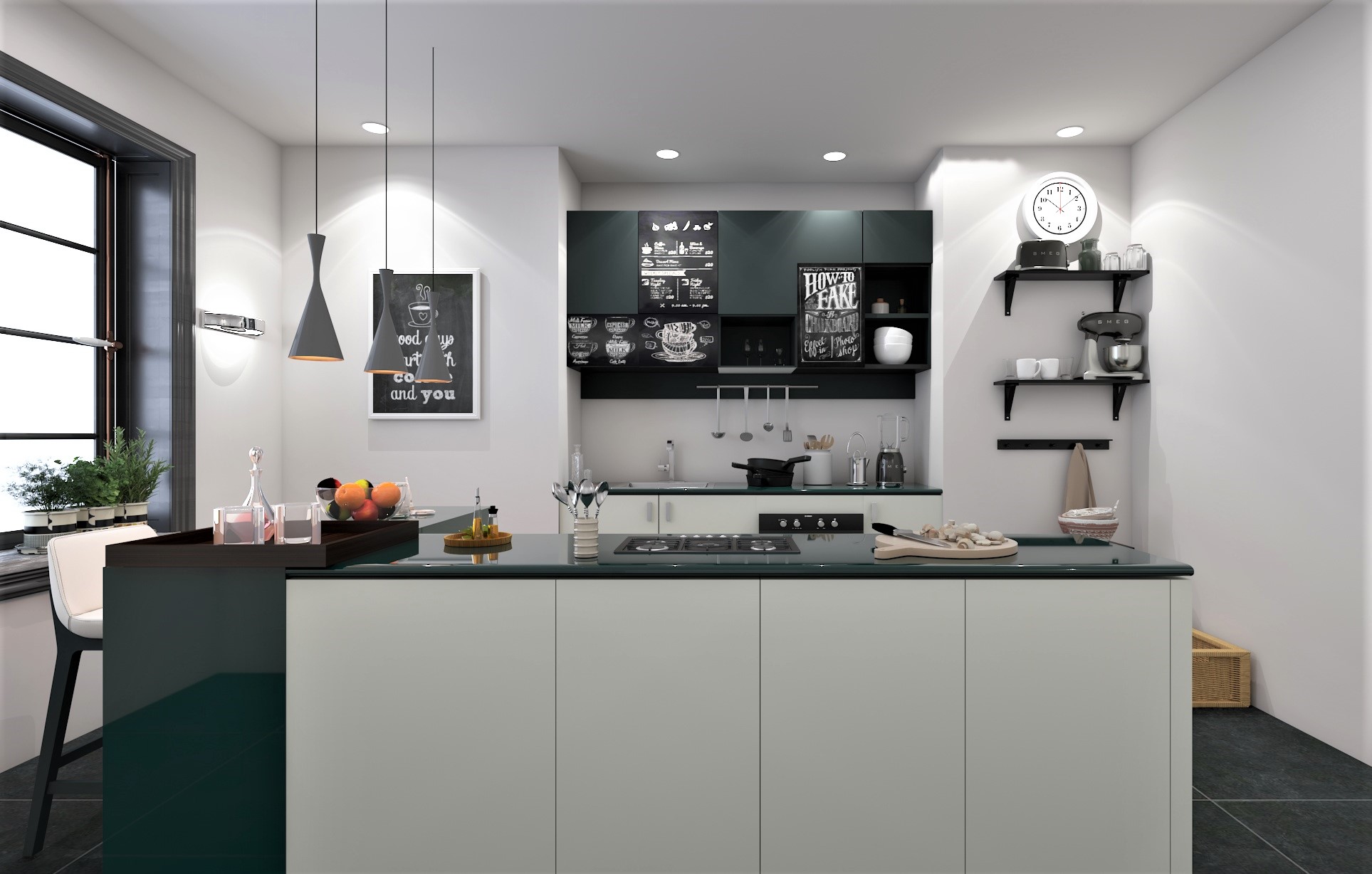 From a residential perspective, the functionality of a kitchen or a bathroom can make or break the livability of a home – for example, if the space in a kitchen isn't used efficiently, a resident in a house or apartment complex may feel less at home in their own space. If there's not ample pantry storage to stock up on staples, or if there's not enough counter space to chop vegetables, a potential tenant may opt for another place to rent.
The National Kitchen and Bath Association offers an interior design certification for those pursuing this interior design career.
Read also – Best Kitchen Design Software
Imagine entering a haunted house. There's ominous music, smoke machines, and just enough faint, dim light to see the outline of a human figure down the hall. Now, imagine the same haunted house, except with big fluorescent lights gleaming from the ceiling, allowing you to see all the spooky characters in your path. Haunted houses wouldn't be scary with all the lights turned on – that's because lighting interior design can drastically alter the ambiance in a room!
Unfortunately, haunted house interior design is not a particularly vibrant field, but if you're someone who's sensitive to the way that lighting can change the mood of a room, you likely have the instincts to pursue an interior design career in lighting.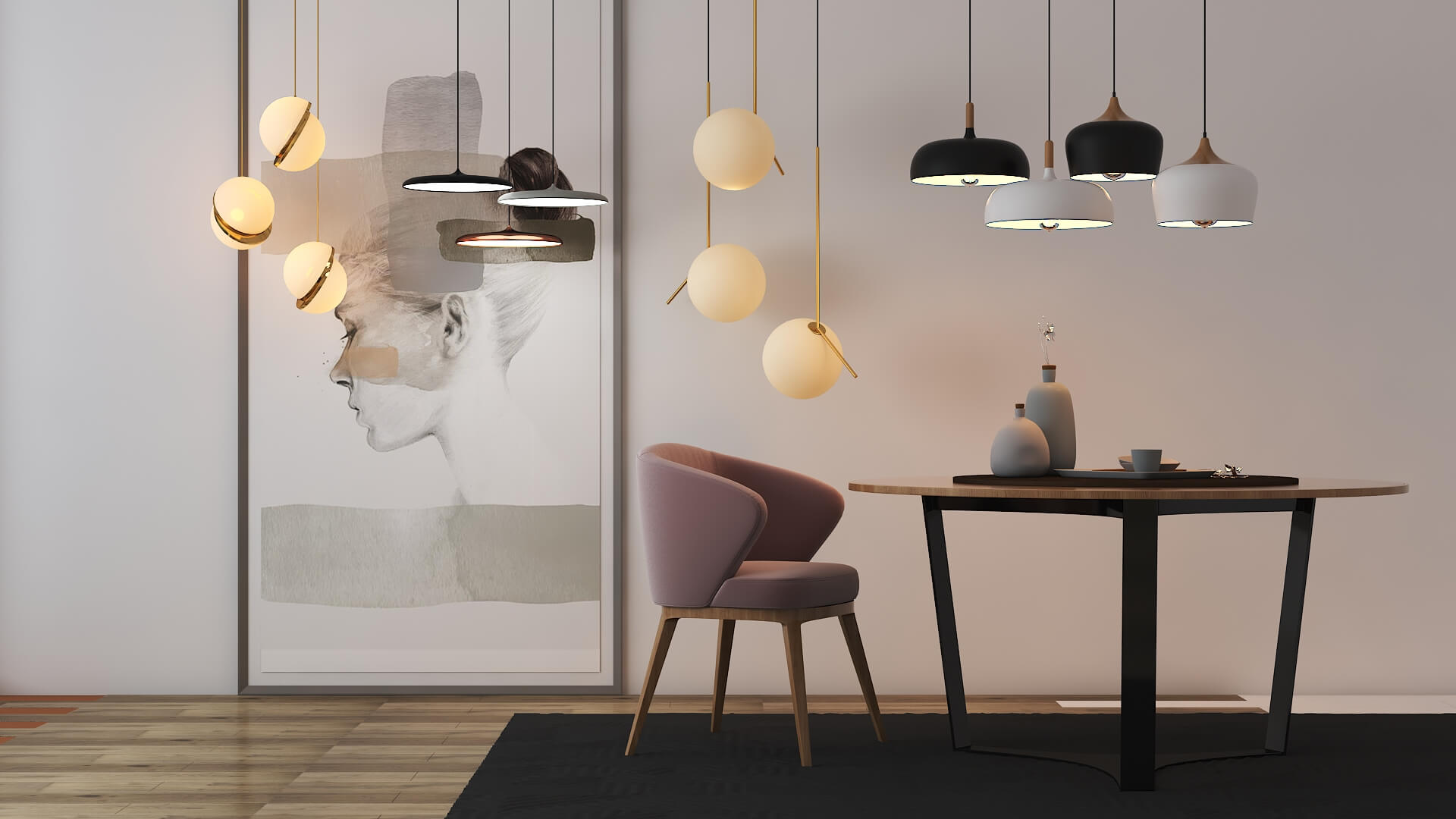 Aside from influencing the way people feel in a room, lighting designers must consider how to design while considering where power outlets and sources are, as well as the aesthetics of different light sources. A tiered crystal chandelier may evoke a sense of opulence in an upscale restaurant, whereas an industrial-style lighting fixture might set a cool vibe for a trendy new cafe. Lighting design also often intersects with concerns about environmental impact, so lighting interior designers must consider how to achieve their design goals while also minimizing the amount of needless electricity their systems use.
The American Lighting Association offers interior design certifications for people pursuing interior design careers in lighting.
See also – Bathroom Lighting Ideas
7. Sustainable Interior Design
As global environmental concerns grow more pressing, sustainable design is becoming more important than ever. Sustainable designers seek to minimize the environmental impact of the materials they use, yet still seek to develop good-looking products. For example, a sustainable designer may opt to use bamboo flooring instead of hardwood, or develop a rooftop garden. Additionally, decorators may choose to furnish homes with products made from recycled materials.
Image Credit: mydecorative.com
Sustainable interior designers are concerned with protecting the environment in their practice, but also, they must consider factors such as how indoor air quality is affected by certain types of paint, flooring, or furniture. Not only do sustainable interior designers minimize environmental impact, but they also minimize people's danger of breathing in toxic chemicals that may cause health issues.
LEED is the leading organization for interior design certifications that designate you as a sustainable designer.
Read also – 10 Ways To Create Eco-friendly Interior Design
8. Universal Interior Design
Universal interior designers seek to develop spaces that are accessible to all people, including people with disabilities, elderly people, children, and more. For example, if a two-story museum had no elevators or ramps, what would happen if a person who uses a wheelchair came to visit? Not only do universal interior designers seek to accommodate people, but they also seek to make people feel welcome – good universal design is intuitive, simplistic, and easy to navigate.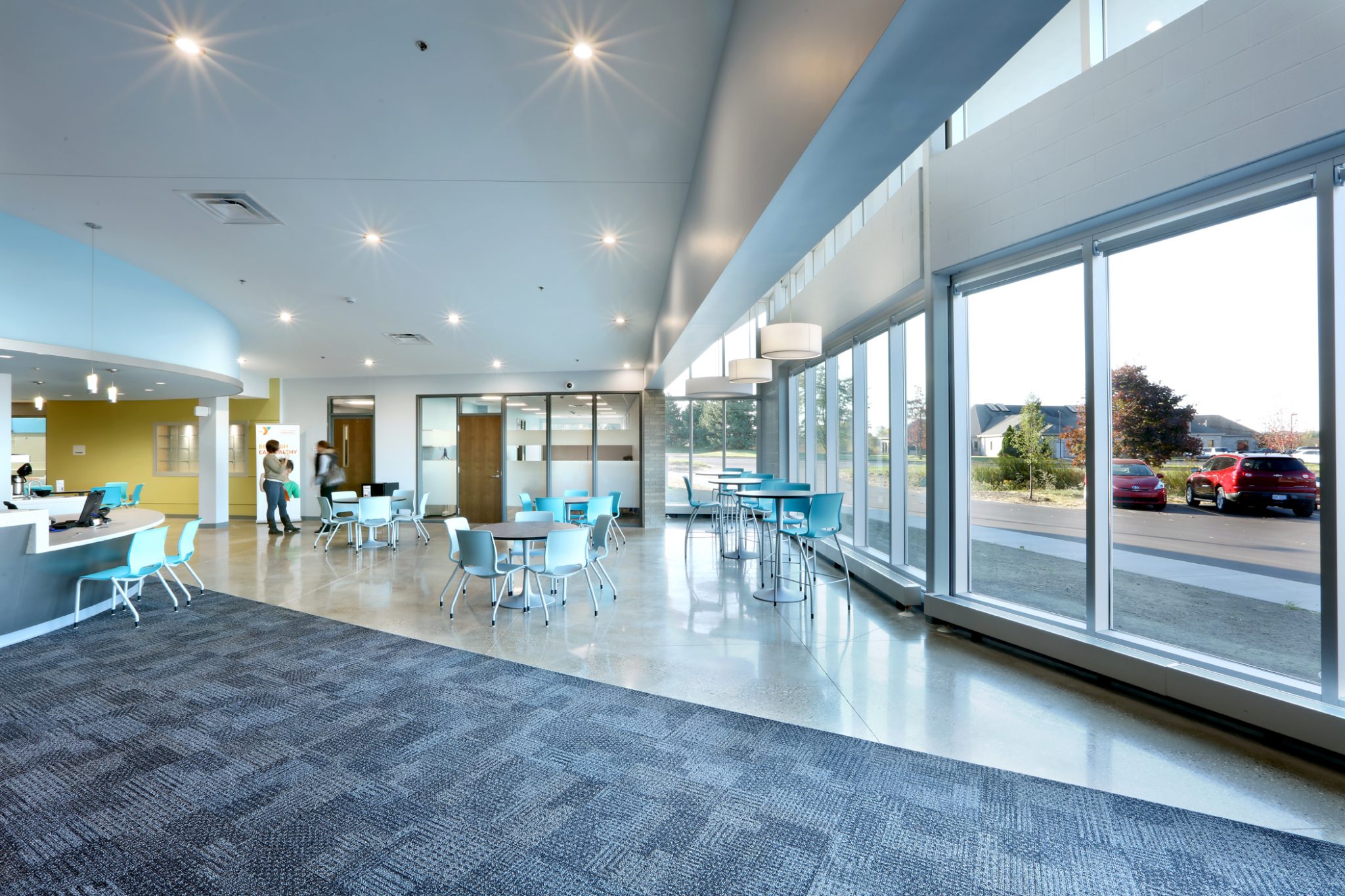 Image Credit: progressiveae.com
When designing new buildings or renovating old ones, universal interior designers must make sure that their spaces measure up to accessibility standards, such as those outlined by the Americans with Disabilities Act (ADA). More and more interior design programs are beginning to prioritize universal design. No matter what interior design career you pursue, learning the principles of universal interior design would prove valuable.
9. Exhibition Interior Design
If you're particularly fond of visiting museums and galleries, then your ideal interior design career path may be in exhibition design. As with any piece of art, there is a lot more than immediately meets the eye in exhibition design. For example, if you are designing for a museum that houses historical artifacts, you must consider how the building's temperature affects the preservation of these fragile objects.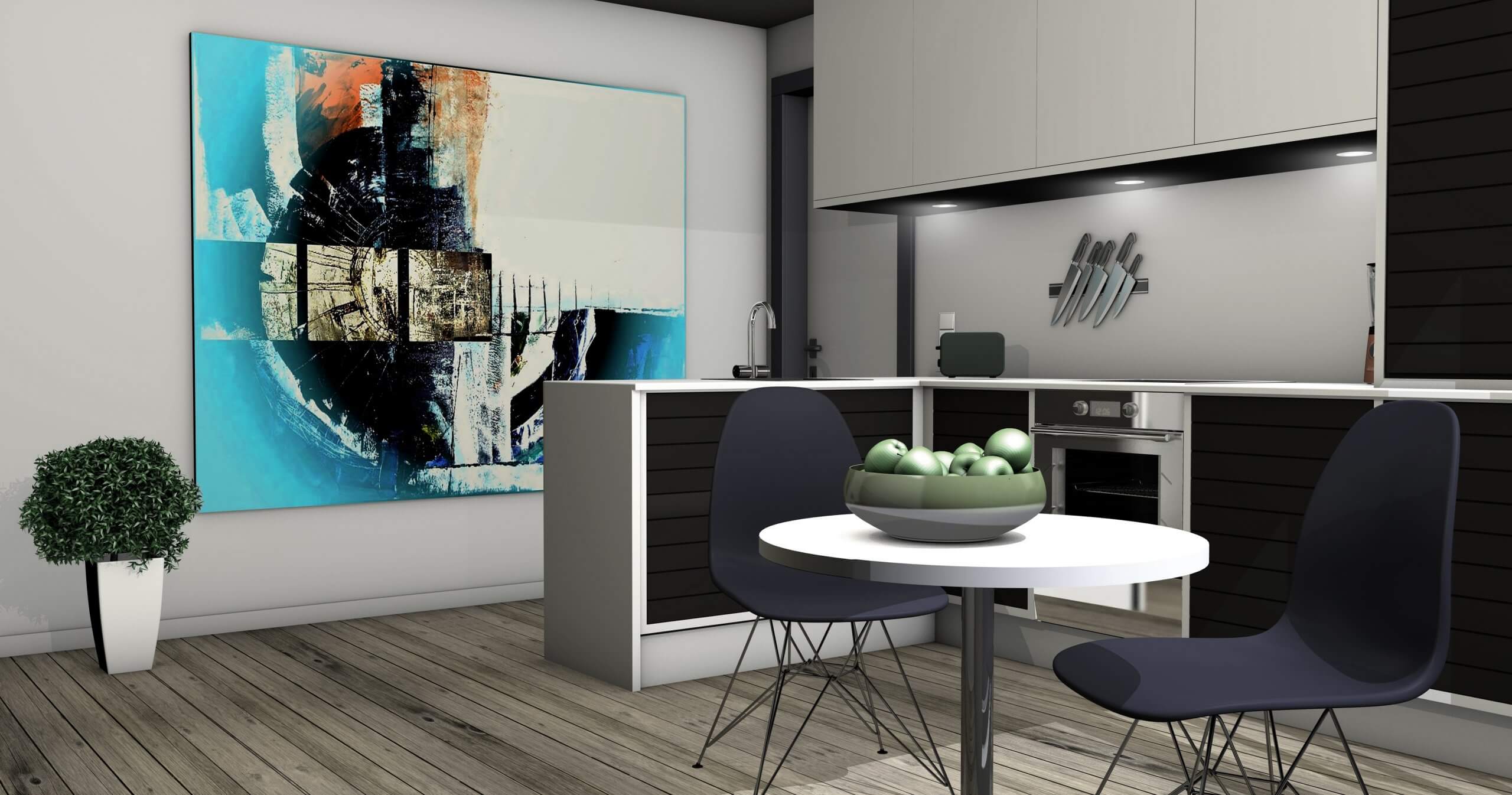 Additionally, those who choose this interior design career path should become familiar with how to design spaces that are conducive to positive visitor experiences. If exhibition space is too narrow, will visitors bump into sculptures and knock them over?
As with many fields in interior design, exhibition design draws upon skills from other sectors, like lighting design and universal design, through specialized interior design programs are also available. But, exhibition design offers a great deal of creative potentials, such as working with artists and curators to help them best execute the function of a gallery space.
You might be wondering: if interior decorators and designers select furniture to place in homes, businesses, and hospitals, who makes that furniture? Furniture design is a specialized interior design career, consisting of professionals who develop furniture that is comfortable, visually appealing, functional, and versatile. They do this not just on pen and paper, but with fairly complicated software and tools that take years of practice to master.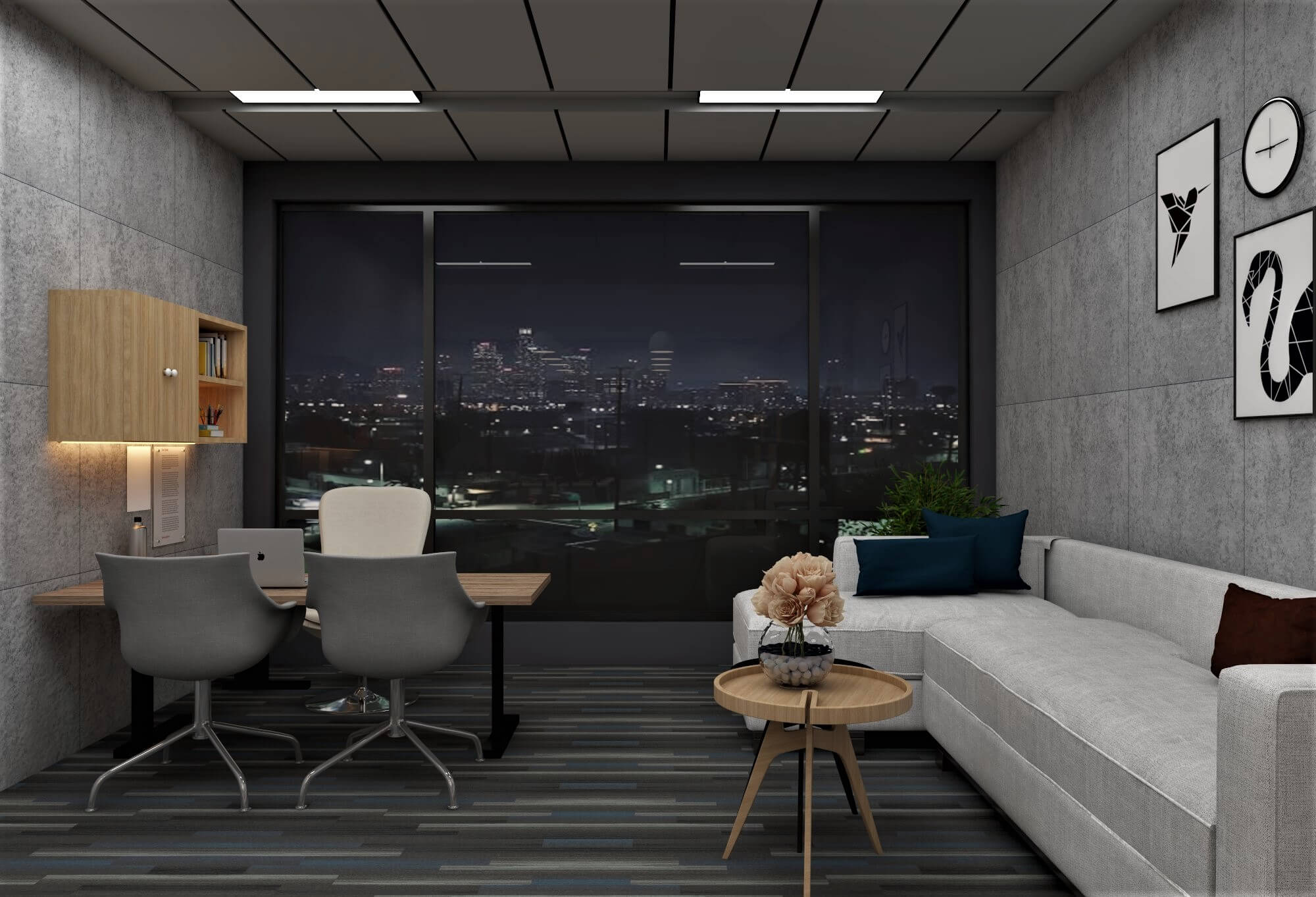 It is worth noting that a lot of computer-aided design work goes into furniture design. Some furniture designers may use furniture design software to develop products for wholesale, while others may work with individual clients to create the perfect sofa for their newly renovated living room. In your interior design program, you can specialize in this field to aid you in your career path.
Conclusion :
Interior design careers are ever-growing, with a variety of different paths for aspiring interior design professionals to consider.
There are a plethora of options to choose from in terms of master's degrees and bachelor's degree courses and institutions. After completing such a certification, get accredited by the Council for Interior Design Accreditation (CIDA) – that's all you need to launch a career in the field of interior design. An interior design must possess licensure from the state's authorities before practicing
Additionally, no matter what interior design career you may consider, all sections of the industry involve collaborations with clients, architects, decorators, and others. Interior design isn't just about creating a gorgeous space: it's about making the indoor spaces we inhabit livable, accessible, and functional so that we can navigate our daily lives with ease. With the right combination of interior design certifications and interior design programs, you'll have your choice of jobs to pursue.
Read also – Best Colleges and Institutes To Study Interior Design