You wouldn't want to get into a car with an unlicensed driver, so by the same logic, you wouldn't want an uncertified interior designer to shape your space! If you're looking to win the trust of new clients, having an interior design certification is a great way to show your legitimacy, advance your reputation, and diversify your skills and resources as an interior design professional.
Interior design is a steadily growing field with employment opportunities in a variety of industries, including: hospitality, residential design, retail, restaurants, bath and kitchen design, healthcare, and more. Aspiring designers may wonder how long it takes to become a certified interior designer. However, there are many different certifications available, which range from basic one-year foundational courses to advanced designations offered only after many years of professional experience. Additionally, even after years in the workforce, there is always more to learn in the interior design and architecture fields.
To become a certified interior designer, many certification processes will require you to study relevant content and successfully pass exams, which provides an opportunity to make sure you remain in the loop with the latest industry trends. Plus, many of the organizations that sponsor these certifications also provide access to interior design communities that can connect you with potential clients and fellow industry professionals alike. Whether you're a lighting specialist, an eco-conscious designer, or a commercial developer, there is likely a certification out there that will help you develop your business.
Are Interior Design Certifications Required to Practice?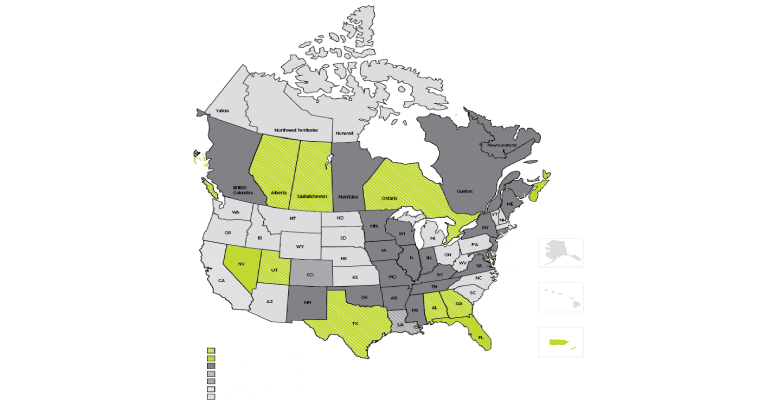 Image Credits:www.allartschools.com
US State Design Certifications
There are no federal laws in the United States that require an interior designer to possess a certification; however, in certain places, like Florida, Nevada, Louisiana, Puerto Rico, and the District of Columbia, registration as an interior designer is required. In Texas, for example, designers must complete 12 hours of educational workshops per year to maintain their in-state registration. Even if you live and work elsewhere, your state may have its own optional certification process.
If any federal or state-wide certification is available to you, it is highly beneficial to become certified to ensure that you are best positioned to design something that's code-compliant and visually enticing. To learn more about what certification and registration is required in your state, visit the International Interior Design Association (IIDA)'s website.
Non-Degree Programs for Interior Design Certificates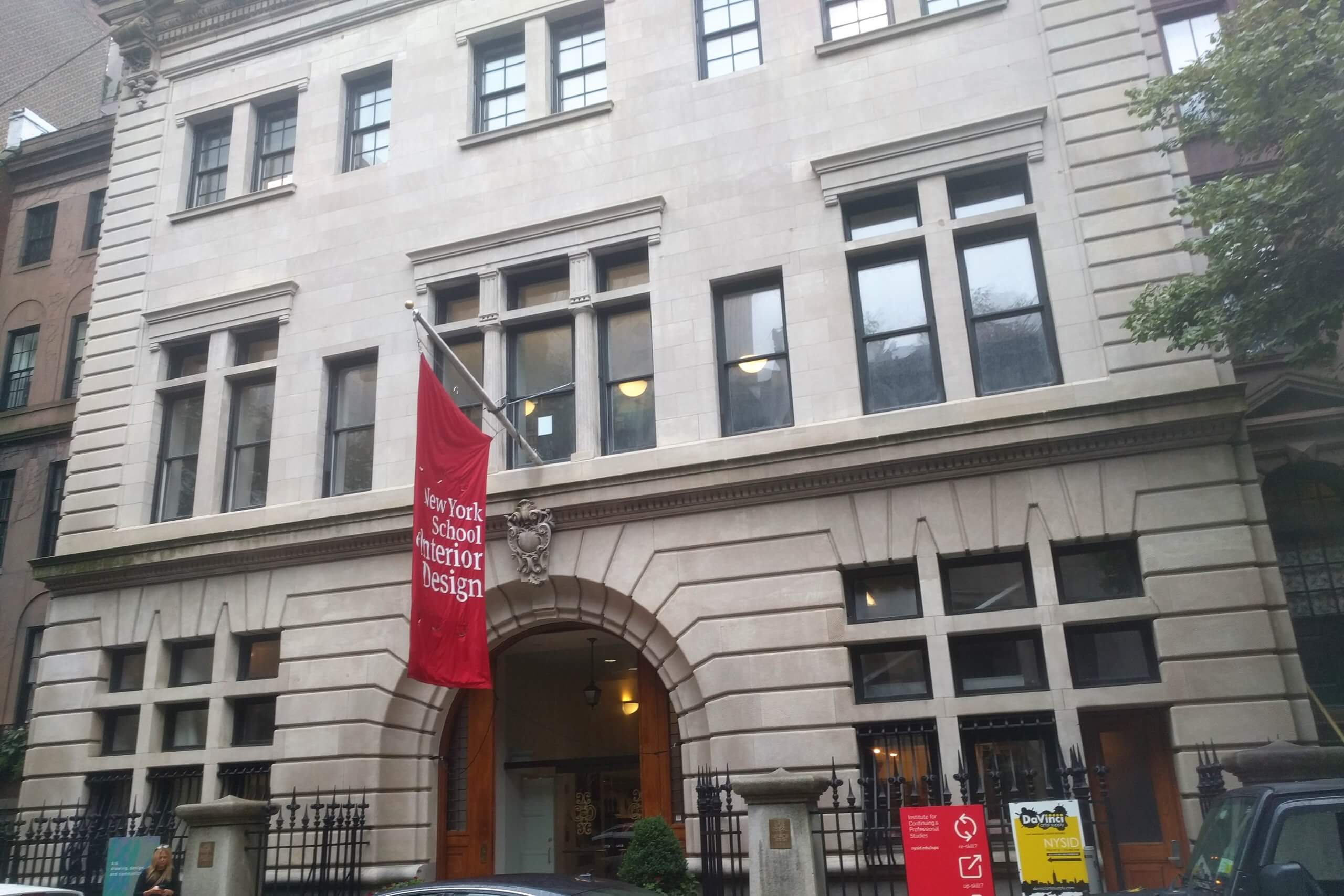 New York School of Interior Design: Basic Interior Design Certificate
If you're new to the interior design profession and seeking opportunities to develop a well-rounded foundation, the New York School of Interior Design (NYSID)'s Basic Interior Design Certificate will help you develop the skills necessary to become a certified interior designer. This non-degree program offers classes both part-time and full-time, as well as both online and onsite at NYSID's campus in New York City.
The 24-credit program offers classes like "Historical Styles," "Basic Drafting," "Color for Interiors," "Construction Documents," "Textiles for Interiors," "Residential Design," "Design Process," and more, offering students a wide survey of interior design skills. Though this course offers a certificate, rather than an accredited college degree, it can be helpful for a budding interior designer to affiliate with a large school like NYSID, as it's possible to pursue networking opportunities with fellow students and professors. If you later decide to work towards an academic degree, credits from the Basic Interior Design course can be applied to NYSID's AAS or BFA programs.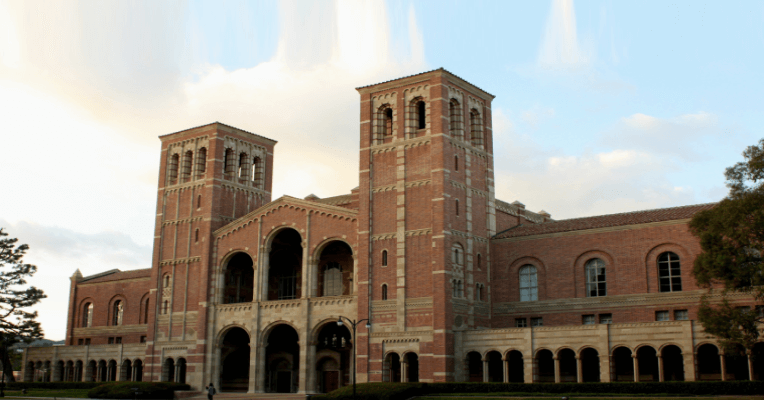 University of California, Berkeley Extension: Certificate Program in Interior Design and Interior Architecture
The University of California Berkeley's Extension program (UC Berkeley Extension) offers students the opportunity to pursue continued education both on its California campuses and online. To be eligible for UC Berkeley Extension's Certificate Program in Interior Design and Interior Architecture, students must either possess a Bachelor's Degree in any field, or they must be able to present a design portfolio, previous coursework, and work experience.
This non-degree program combines both studio classes and theory-based history classes, giving students a detailed understanding of the interior design industry and how it has changed over time. Students will also learn both manual and digital design skills, using both sketch pads and new technology like AutoCAD.
This program is designed to help students build a portfolio that will enable their transition into a job in interior design. Additionally, after completing the certificate, students will have the educational background required to be eligible for the California Council for Interior Design Certification exam (the IDEX® California exam) and the National Council for Interior Design Qualification (NCIDQ) certification exam. These interior design certifications are essential to developing a career in interior design.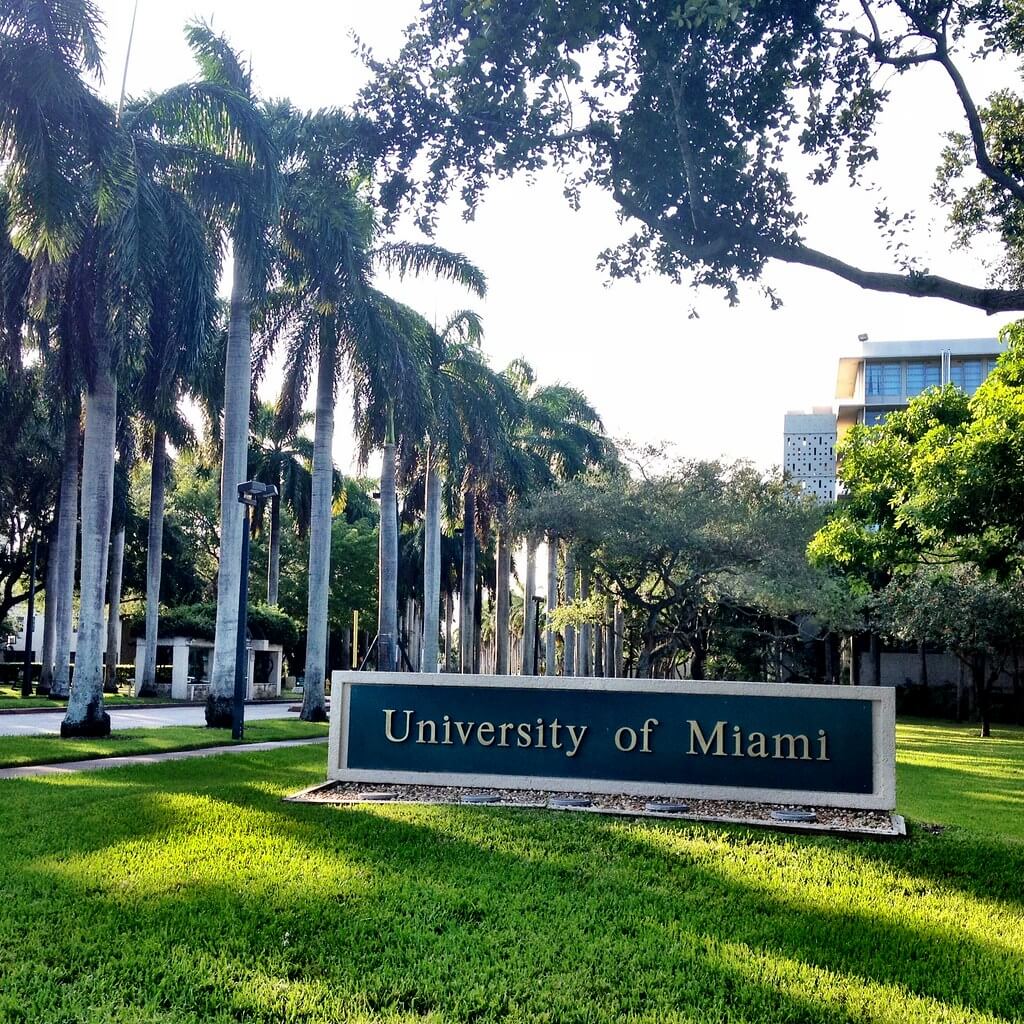 The University of Miami's Certificate in Interior Design
The University of Miami (UM)'s Certificate in Interior Design is offered through the University's Office for Professional Advancement as one of many certification programs in a variety of professional fields. While this certification does not fulfill the registration requirements needed to work in the state of Florida, it offers local students the opportunity to study fundamentals with professional designers in classes like "Professional Practice" and "Presentation Techniques," in addition to foundational drawing studio classes.
Professional Interior Design Certifications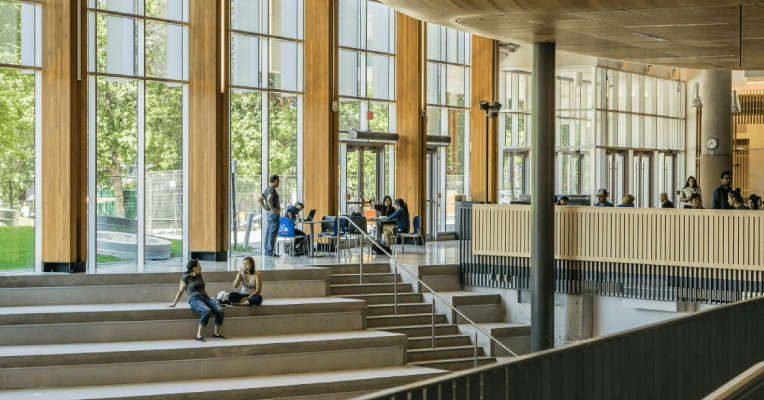 The most prestigious certification for interior designers is the NCIDQ Certification, administered by the Council for Interior Design Qualification (CIDQ). Since 1974, CIDQ has established itself as "the premier certifying organization for interior design professionals," according to its website. The CIDQ's three-part exam is designed to reflect whether or not an aspiring designer is competent enough to practice interior design in the United States and Canada.
The CIDQ also routinely updates its test to ensure that it is up to date with the latest proficiencies necessary to work as an interior designer. The NCIDQ makes sure that interior designers can create aesthetically-pleasing designs that also adhere to public health standards.
Once you have your NCIDQ Certification and at least three years of experience as an interior designer, you are eligible to take the Certified Healthcare Interior Designer (CHID) exam through the American Academy of Healthcare Interior Designers (AAHID). By passing this exam, you will be distinguished as a skilled, trusted, and professional designer for the healthcare sector, working on projects within this field. After you are certified, you will be listed in the AAHID's database, making your practice more easily findable for potential clients interested in hiring you. You also have the benefit of becoming a member of the AAHID's extended community, offering ample opportunities for networking and professional development.
The American Lighting Association (ALA) is a trade association that represents the residential lighting industry by advancing strategic objectives in three categories: Public Affairs, Education, and Organization Affairs. By joining the ALA, interior designers gain access to yearly conferences, a wide network of lighting specialists, and the opportunity to receive a variety of different interior design certifications focused on lighting. The ALA has four different certifications offered to its members:
Through a series of 45-minute webinars, learn the fundamentals of lighting design, as outlined by experts.
Lighting Specialist (LS):
To earn this certification, you must purchase the Residential Lighting Training Manual, which offers a crash course in all aspects of the residential lighting industry. Then you must pass an exam based off of this manual.
Certified Lighting Manufacturers Representative (CLMR):
This certification program offers training to new members of the industry, requiring Manufacturers Representatives to complete training in sales, management and lighting knowledge.
Certified Lighting Consultant (CLC):
After passing the LS exam, lightning designers may complete extended training to qualify for the CLC designation, the most advanced interior design certification in lighting.
As you walk by new construction sites in your neighborhood, you may notice Leadership in Energy & Environmental Design (LEED) certifications advertised on the project sites themselves. But, as an interior designer, you can also achieve LEED certifications, distinguishing yourself as an eco-friendly designer who develops sustainable, healthy commercial spaces. According to LEED's website, over 203,000 professionals have earned LEED certification. LEED offers the following interior design certifications:
This foundational credential designates core competencies and foundational knowledge of green building.
LEED AP Interior Design + Construction (AP ID+C):
This credential is specialized for interior designers, and ideal for those with prior experience working on LEED projects.
Founded in the 1940s, the National Association of Home Builders (NAHB) represents approximately 80% of new home construction each year, spanning over 140,000 members. The NAHB offers a variety of designations in green design, marketing, construction, and other disciplines, as listed below:
Certified Aging-in-Place Specialist (CAPS)
Certified Graduate Associate (CGA)
Certified Graduate Builder (CGB)
Certified Graduate Remodeler (CGR)
Certified Green Professional (CGP)
Certified New Home Marketing Professional (CMP)
Certified New Home Sales Professional (CSP)
Graduate Master Builder (GMB)
Graduate Master Remodeler (GMR)
Housing Credit Certified Professional (HCCP)
Master Certified Green Professional (Master CGP)
Master Certified New Home Sales Professional (Master CSP)
Master in Residential Marketing (MIRM)
According to the National Association of the Remodeling Industry (NARI), "80% of consumers would choose a remodeling professional who is certified over one who is not." So, if you are working as an interior designer in a remodeling project, it's necessary to earn your NARI certification in one or more of a variety of areas:
Master Certified Remodeler (MCR) & Master Certified Kitchen and Bath Remodeler (MCKBR)
Certified Remodeler (CR/CRS/CRA)
Certified Kitchen and Bath Remodeler (CKBR)
Certified Remodeling Project Manager (CRPM)
Certified Lead Carpenter (CLC)
Universal Design Certified Professional (UDCP)
A not-for-profit trade group, the National Kitchen and Bath Association (NKBA) offers educational and certification opportunities for working industry professionals. After completing a set of Continuing Education Units (CEUs) that help maintain up-to-date expertise, you can work toward certification in one of five levels:
Associate Kitchen and Bath Designer (AKBD)
Certified Kitchen Designer® (CKD)
Certified Bath Designer® (CBD)
Certified Kitchen and Bath Designers (CKBD)
Certified Master Kitchen and Bath Designer (CMKBD)
Industry Outlook for Certified Interior Designers
According to the U.S. Bureau of Labor Statistics (BLS), the employment of interior designers is projected to increase by 4% between 2021 and 2028, which is on par with the average growth for other occupations in the United States. This implies that pursuing interior design certifications is a useful investment, as it will help further insure job stability and clientele growth over the span of your career. The BLS also advises that interior designers learn to meet the evolving standards for eco-friendliness and accessibility, making it increasingly important to stay up to date with new regulations in the industry.
To succeed as an interior designer, you should continue to develop your knowledge of the profession as technology changes, aesthetic preferences evolve, and the necessities for indoor spaces become more complex. By obtaining interior design certifications and remaining active in corresponding interior design communities, you will always be up to date with the latest trends and developments in your field.
Click to rate this post!
[Total:

0

Average:

0

]