Home » Interior Design Concepts » How To Learn Interior Design Software?
How To Learn Interior Design Software?
There are few careers that require an equal combination of creativity and technical know-how. Interior designers need high aptitude in both areas. While you might have a natural sense of style and gifts in understanding good design, it's still crucially important to understand how to learn interior design software that will be the lifeblood of your business.
The tools used in everyday business are what actually make design dreams a reality. Software platforms are now the means through which natural talent is refined and displayed so that it can be visualized and used by clients. 
For starters, you can go through the Foyr Community learning module on Interior Design Softwares and Tools. The lesson content has been created by Meirav Goldhour, an assistant professor at the School of Art and Design at Converse College, South Carolina. You can access it for free by creating a profile on Foyr Community. Otherwise, you can also use your Foyr Community membership to directly get in touch with professional interior designers. Interact, ask questions, seek mentorships, even show off your design skills with your profile.
In this article, we will provide detailed answers to questions about which interior design software to use, how they will help your business, and tips on how to learn interior design software so you can take your business to the next level.
Read also – 5 AI-Powered Interior Design Software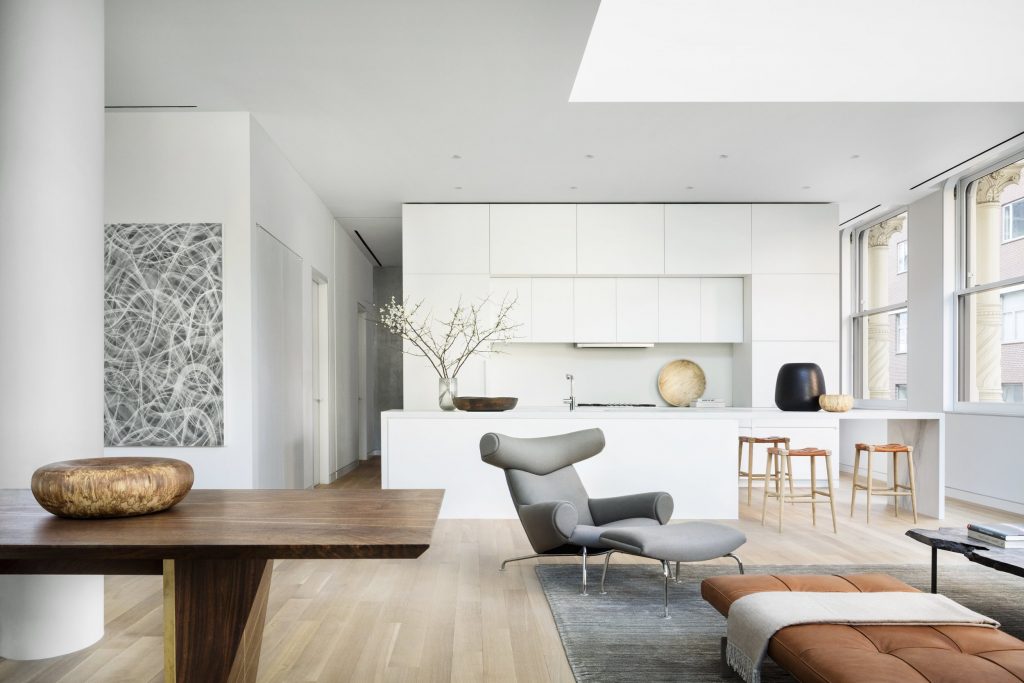 Image Credit: bradfordid.com
What tools do interior designers use?
For a long time, interior designers drafted new layouts and concepts by hand, eventually switching to software programs like AutoCAD (released in the 1980s) and then tools like SmartDraw.
While interior designers will always use some physical tools to help clients tangibly experience new decorative elements or appliances, most preliminary design work is now done with online software. Before a hammer is ever picked up and the hole is made in a living room wall or clients make a trip to Ikea, they want to fully understand the new layout and design via a 3D rendering.
At a high level, these are the physical tools that most interior designers keep on hand at all times.
Color wheels
Fabric swatches
Tile samples
Flooring
Measuring tape
Flashlight
Camera
Notepad
Protractor
Graph paper
For other business operations, interior designers tend to live online for most essential functions. Basic programs that all sizes of interior design businesses typically use:
Accounting and invoicing
Customer relationship management
Sales and marketing
Interior design and rendering
Read also – 15 Best Kitchen Design Software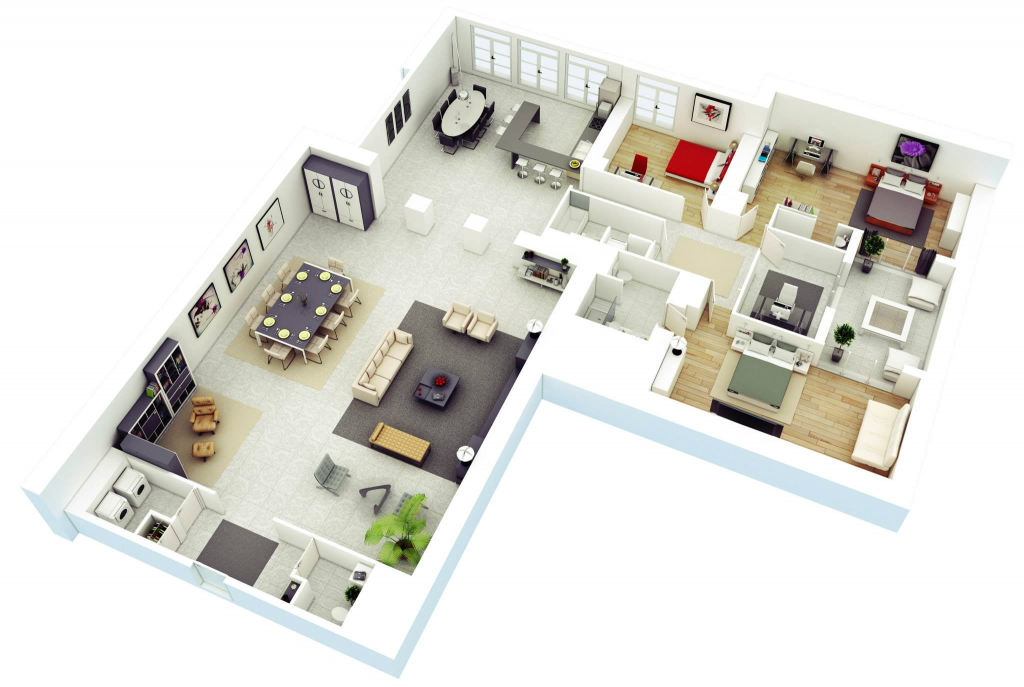 Image Credit: canucksjerseysshop.com
What does interior design software do?
1. Floor Planning
All design ideas begin with a well-designed floor plan. Small and large spaces need to have thoughtful layouts that accommodate everyday usage and fit client needs. Visualization of these spaces is essential for clients.
High-quality interior design software lets you easily draft 2D floor plan blueprints and (with Foyr Neo) switch to 3D with one simple click. Architectural features can also be easily added to or removed from floor plans once room dimensions and layouts are set.
Read also – 10 Best Floor Plan Creator
2. Editing design & furniture in 2D & 3D
Some interior design software has preloaded elements that can be quickly added to a design (including appliances, light fixtures, furniture, coverings, etc.). These items make interior decoration a breeze.
Switching seamlessly in real-time between 2D and 3D design allows you to ensure that components are placed exactly in the right area, then experience the full room layout with 3D visualization, which actually brings the design to life.
Read also – 10 Best Furniture Design Software
3. Lighting and scene-setting
Interior design programs give designers an almost unlimited number of options for adjusting lighting (via natural light) or adding artificial lighting via thousands of stock fixtures, lighting types, and more. These capabilities easily enhance any room design.
4. Rendering
Rendering is one of the single most powerful functions of any worthwhile interior design software. After the floor plan is created, all architectural and decorative elements are added, and the lighting is adjusted, it's time to bring the entire design to life.
With a tool like Foyr Neo you can create a photo-realistic rendering (and interactive 3D modeling) at any time that is easily downloadable for printing or to email to a client. Additionally, there are interactive renderings that allow clients to actually explore and better visualize their potential space. Take the free 3D Rendering Masterclass on Foyr Community to hone your skills. 
Read also – 15 Best 3D Rendering Software Alternatives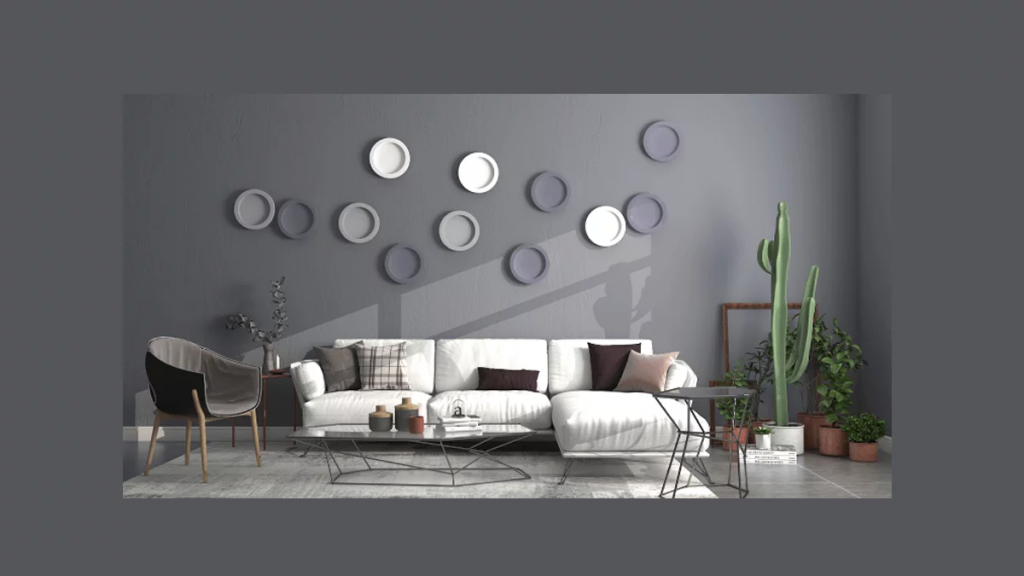 Image Credit: Foyr
Why should you know how to learn interior design software?
As an interior designer, your job is to make decisions about how to make a room more functional and aesthetically appealing at the same time. This means that deciding to remodel a room by removing or shifting walls will make the room look different, but also functions differently.
The way that inhabitants walk through the space, where they sit, and what they can see might all be different after a redesign.
Interior designers need to understand how to create spaces that are best for living a full and enjoyable life. Powerful interior design software is the best way to quickly and easily make substantial changes to a floor plan or layout and continually tweak and improve the design until it's exactly what the client wants and needs.
Despite all of the business benefits that it can provide, interior design software is primarily valuable because it results in better designs that can be understood and experienced before any meaningful physical changes are made.
While that benefit may sound rather intangible, it's crucial for a successful client outcome, which will lead to more business and longevity for your career. There are, too, numerous ways in which interior design software can help your business. We've listed 4 of the biggest ways below:
a) Consolidate your design tools
It's far too time-consuming to continually switch between different programs or complete tasks with one tool before moving files to another. The best interior design software programs, like Foyr Neo, will allow you to use one robust platform from the floor plan creation to a photorealistic rendering that's ready for client approval.
b) Deliver the results your client want
Sometimes clients know exactly what they want, and other times they have almost no idea. Either way, your job as the interior designer is to understand their preferences and goal for the new space and bring everything to life in a stunning presentation.
Giving your clients a stunning project rendering will solidify their understanding of the new design and ensure that everyone is on the same page moving forward.
Read also – 10 Best Client Management Tips for Interior Designers
c) Improve operational efficienty
The right interior design software will allow you to spend more time focusing on important parts of your business, like sales and marketing, hiring freelancers or employees, and more.
The more comfortable and competent you become with your interior design software, the quicker you will be able to complete projects and deliver client results. There's nothing more valuable to a business owner than time!
d) Compete with bigger "more sophisticated" design firms
Understanding how to learn interior design software and integrate this tool into your business will ultimately give you a competitive edge against similar service providers. Having "big company appeal" through a powerful design platform means that you can charge more, pursue higher levels of clientele, and increase your profits.
Especially with the rise in e-Design services, it's clear that interior design software has flattened the playing field for many businesses, and large companies don't retain the same competitive edge with expensive programs that they once did.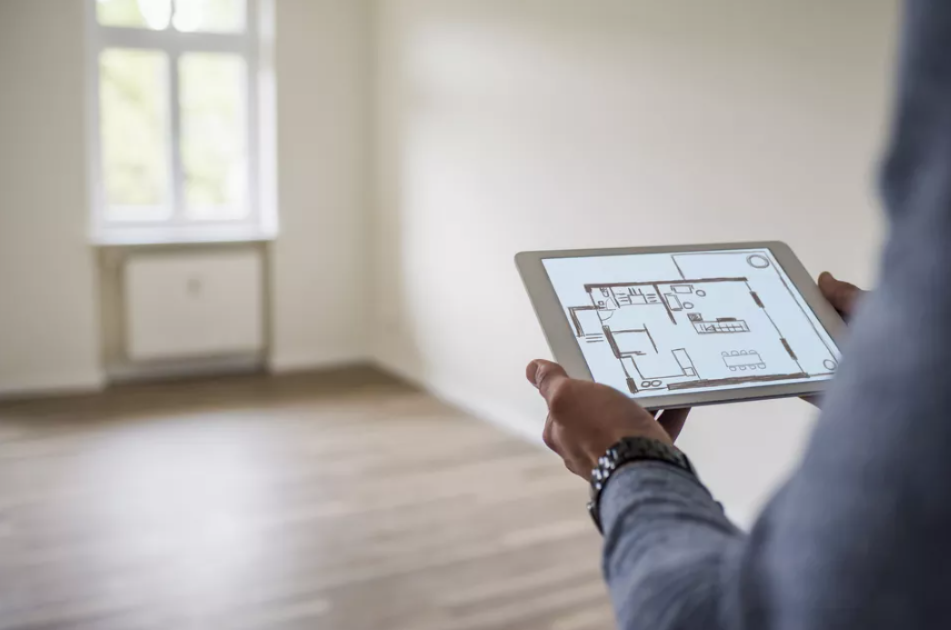 Image Credit: The Spruce
16 Tips for how to learn interior design software:
Below are 16 tips for how to better learn and develop proficiency with interior design software. While these tips are somewhat generic, they'll be most helpful to readers who are going to use Foyr Neo's online interior design software.
A) Floor Planning
1. To hone your own ideation capabilities and the quickness with which you can recreate floor plans in a software tool, study common floor plans and layouts. Become familiar with many different styles and learn the trademarks of different eras and architecture. Then, work on replicating these floor plans and styles in your preferred interior design software. If you're just getting started, use your own home as a test case for an initial design project.
2. Learn about best practices for crafting effective floor plans to gain skills that can be used when designing with software.
3. Upload floor plans in .jpg format to save time and ensure accuracy for your design projects.
4. Draft an initial floor plan in 2D, and seamlessly switch to 3D as needed, or create a quick rendering. Practice drafting your floor plan using real measurements from a room.
B) Editing design, style & furniture
1. Browse through our expansive library containing tens of thousands of preloaded items. This item library gives you access to both traditional and modern styles. Become familiar with what kinds of items can be used and how to quickly add or remove them from your designs.
2. Experiment with existing design inspirations from a highly curated, professionally-vetted collection. We offer users access to "render-ready" preset designs (or templates) that bring together proven and time-tested elements to expedite your design process.
3. Introduce a focal point for each room and switch to 3D rendering to assess the balance of the room. Alter your perspective and viewing angles to judge the scale and placement of various items in the room (e.g., fixtures, furniture, windows, etc.)
4. Use Smart Search to curate your item searches and the shortlist function to save items that you want to easily find and add later.
C) Lighting and scene-setting
1. Choose from different interior lighting fixtures, brightness, and settings to create the right scene for your design. When creating a new design, ask: what will accurately portray your design to clients, and get them excited about the concept?
2. Think about natural home placement. Does the home face East or West? Where and how will natural light be let into the house? Will this change window placement?
3. Use auto lighting and exterior settings to make your rendering look as realistic as possible from every viewpoint.
4. Experiment with designs that require complex lighting settings, including a nighttime environment where specific lighting will be needed in different rooms depending on what the client wants (e.g., kitchen vs. workshop or home office). This will help you learn and display how rooms will appear differently depending on the time of day and area of the house.
D) Rendering
1. 3D rendering provides significant advantages for interior designers. It's helpful to transition between 2D and 3D to understand how the design might change when it's rendered. Subtle differences might stand out, and with practice, you'll be able to anticipate little tweaks to optimize the final product.
2. Download renderings in multiple file formats to familiarize yourself with how they look. Consider sending samples to friends and family members to get feedback!
3. Understand how to use the walkthrough capabilities for 3D renderings as this will be essential for giving clients the best possible experience.
4. Use the "Save View" function to immediately return to your prior view and continue working on the same design. This will allow you to save time recovering a view so that you can continue practicing and making changes.
Read also – How 3D Rendering Can Increase Profits in Your Interior Design Business?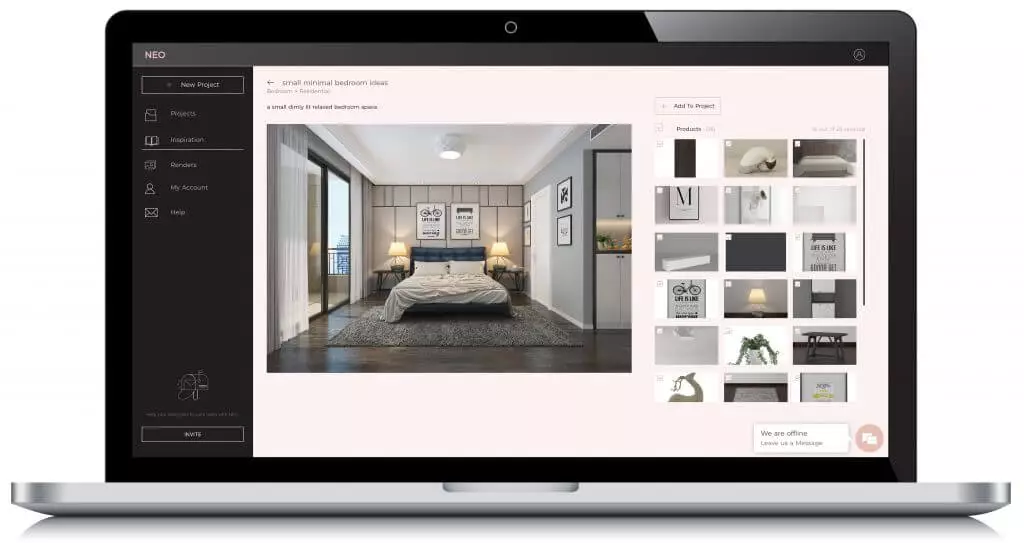 Image Credit: Foyr
Which interior design software should you learn?
Each year we write extensively about the best interior design software that's currently available. While tools like Autodesk, Sketchup, Roomstyler, and HomeByMe remain popular, we continue to believe that Foyr Neo is the leading option for interior designers due to its incredible capability, ease of use, and competitive pricing. If you'd like to read more about our rankings for the best software and design app, check out this article on the 15 Best Interior Design Software for Professionals.
The best part about Foyr Neo is that it doesn't have a huge learning curve. You don't need to have prior knowledge of or experience with CAD software. Beginners and experienced designers will love the user-friendly interface and intuitive drag and drop capabilities for any interior design project.
Plus, users can complete and save all of their work online. Some of the more traditional programs are actually downloaded to your computer. Foyr Neo is a browser-based home design software, which means it doesn't take up critical storage space on your computer's hard drive, and it's always accessible (even with 3D floor plans).
If you haven't tried Foyr Neo yet, experience the incredible power and optimized workflow of a true all-in-one platform that was built with designers in mind. Our 14-day free trial is the perfect way to get started with a free version and see what's possible.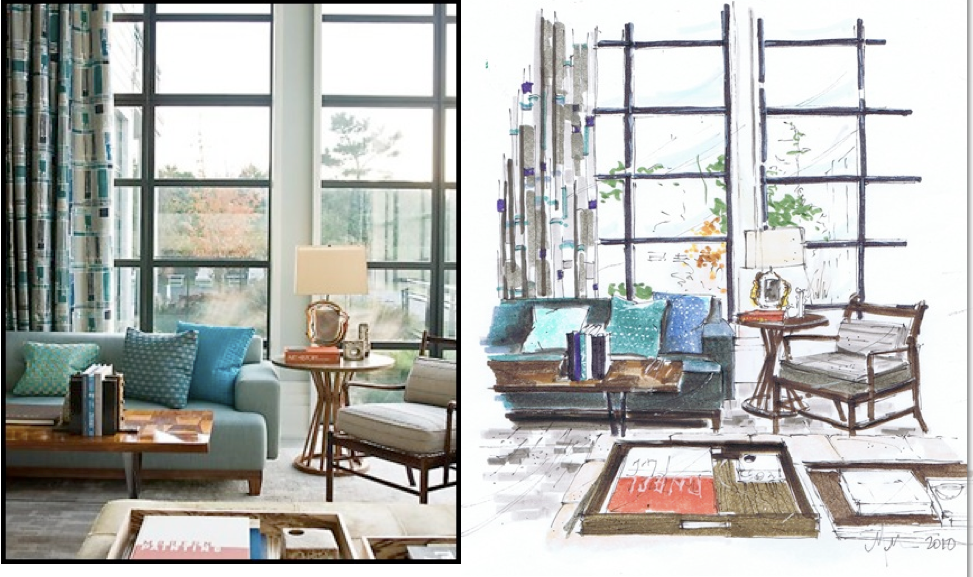 Image Credit: Hadley Court
Additional Resources for Interior Designers
No matter what career stage you're currently in, it's always wise to invest in additional learning. This might mean developing more capabilities in or awareness of a design niche or earning a specialist certification. Though these are not all related to learning interior design tools specifically, we've compiled a list of where you can find further education opportunities:
Foyr Neo
For hours of in-depth training materials and inspirational designs, check out the tutorials and content available on Foyr Community, interior design resources, blog, inspiration hub, YouTube channel, webinar library, and Instagram. Get your free Foyr Community membership today to connect with a community of experienced interior designers, seek help, share knowledge, collaborate, and learn from them.
ASID
The American Society of Interior Designers maintains an actively updated series of courses and resources that provide continuing education credits for interior designers. These courses are designed to provide in-depth training on specific design disciplines, and within a specific industry speciality (e.g., healthcare, hotels, residential, etc.). You can learn more on the ASID website.
IIDA
The International Interior Design Association also provides extensive learning opportunities through their highly respected academy. IIDA provides a range of resources from easy online reading to full courses. Explore more learning opportunities with IIDA here.