Have you ever walked into a home or office space and wondered how it is so well-proportioned, beautifully lit, amazingly aesthetic, and yet so functional? An interior designer's work at times goes unrecognized, and yet it is so integral to our everyday working and living environments.
Augmented reality had entered the real estate buying and selling space in a big way, and thus it was only a matter of time before it percolated down to architects and interior designers for their practical use in designing and executing spaces. With several apps available in the market, it is sometimes confusing to identify the useful from the frivolous. Here is an attempt to list down the top ten interior designing applications for you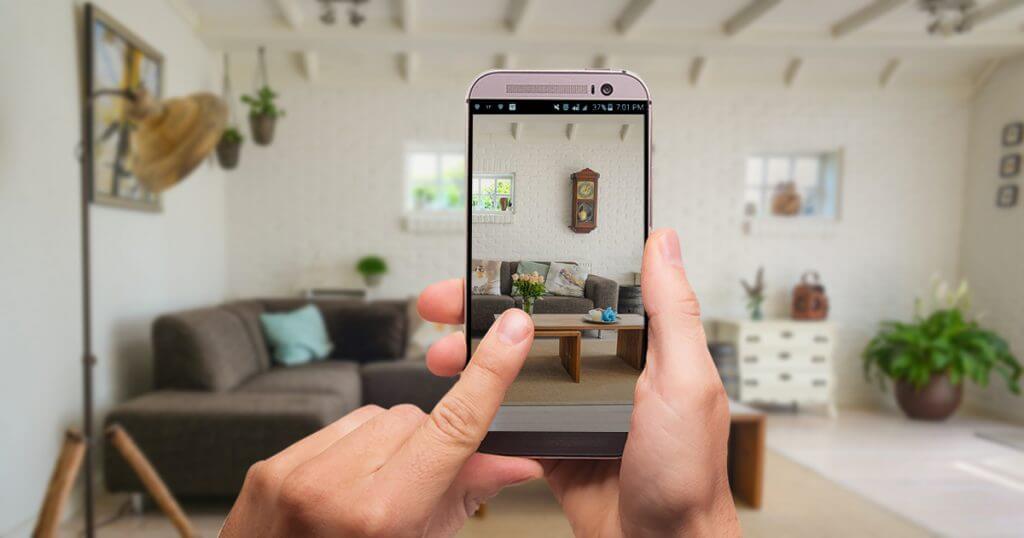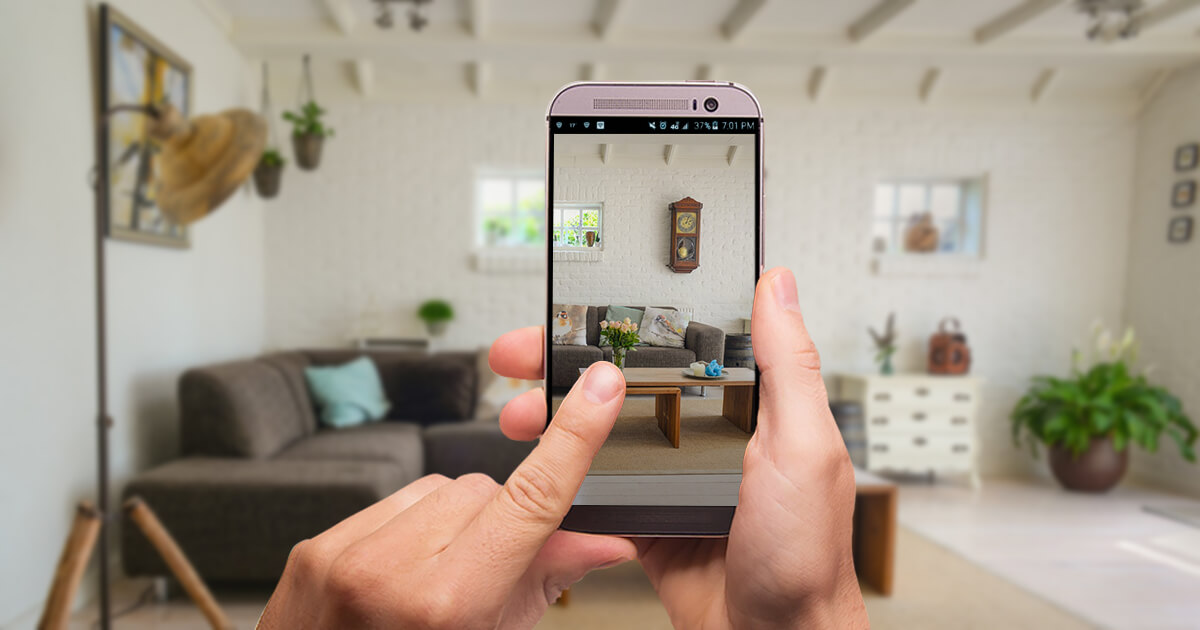 Image Credits : pexels.com
A: Explore Top Interior Design Apps:
1. HOUZZ
A one-stop-shop for a home redesign, Houzz won the Best Android Application of the Year award by Google, a few years ago. An online repository of over 16 million space interior ideas, this application is an Architect or Interior designer's best friend allowing users to view their space in 3D. Armed with an excellent interface, this online application enables annotations and note-taking as well, making the user experience iterative and practical.  The cherry on the cake is the ability to contact vendors and access over 10 million products, read reviews, save from featured sales while exploring and researching the relevant interior design. CNN called HOUZZ as the 'Wikipedia of interior design.' Apart from interior designers, and architects, it also attracts home and office owners who wish to design their interiors themselves. HOUZZ is a single destination for architects and interior designers for decorating, landscape design and home improvement. It has the ability to play with room-wise budgets and tweak to suit or fit into the overall budget. It converts 2D designs into 3D, which allow for better assessment of design and aesthetics. There are five elements that come together in this application – viewing and playing with photos, browsing and buying products, finding a professional, editorial and opinions and community advice. Plus, it is completely free of cost.

2. ZILLOW DIGS
This free-to-use iOS-optimized application allows users to browse and construct interior design ideas room-by-room, even allowing them to experiment with paint colors wall-by-wall, also allowing them to work out cost estimates room-by-room and make tweaks to bring down or take up the overall budget. Boards as a concept enable the saving of images specific to rooms, and even allows the sharing of the same to social media sites such as Twitter and Facebook

3. HOMESTYLER
The name of this online application says it all. This particular application has a distinct feature of converting your designs into 3D models. It also allows users to experiment with augmented reality, by playing with interior design, place furniture, play with colors etc. This allows designers, architects, and interior designers to place home decor products, furniture and even things like light fixtures to see how they look, before actually buying them. You can design your gallery, bookmark the designs you like and share them over Facebook and email with others.

4. CURATE
Built on the premise that well-staged homes sell faster than empty ones, this application is an appendage to the core line of business, of real estate selling and buying. Built along similar lines as Homestyler, this application converts 2D to 3D floor plan of Interior Design and then allows playing around with furniture, colors and home decor products in an immersive augmented reality environment. This allows potential home buyers, to see the interior space to turn into a 'home' before they make their financial bid – a turn around of the traditional order of things.

5. MAGIC PLAN
A revolutionary idea where a mobile phone or tablet can be used to scan a room in 30 seconds, which then converts to a professional floor plan. In turn, this is used by architects and designers for the creation of 3D models, virtual tours and also to put together a cost estimate and a list of material requirements. This application can be used by homeowners as well as by interior designers to get their starting points in place before they begin work on their project.

Image Credits : pexels.com
6. MY PANTONE
As the name suggests, this online application is your color expert, for inspiration and management of your color palette, application, and choices. The application is created by Pantone, a global name providing professional color standards which most professionals are aware of. The palette is wide, for this application allows users to click images from the real world, and identify and capture over 13,000 Pantone colors from them. An application built for inspiring creativity, it even stores the identified colors in its portable color memory, for future reference.
7. BRIGHT NEST
This application is truly tailor-made for those designers who need help being organized around the house. It will not only send you personal reminders on tasks up ahead but will also send you home and architectural visualization tips. The application allows the user to enter information about their interior space, and then basis the information the application sends tailor-made tips and tricks on a regular basis.  This content-based online application is available for both iOS and Android operating systems. Interactions often start with interactive quizzes, for the application to be able to customize the content thrown your way.
8. HUTCH
Originally spotted and funded on Shark Tank, Hutch has seen several pivots in its business model and consumer offering over time. Based on a proprietary photo technology that recognizes the structure of an interior space and places products in it, this online application is the mother of all do-it-yourself applications. Themes run from Boho Chic to Urban Industrial, and once the room is designed and satisfactory, all the items can be directly purchased from the application.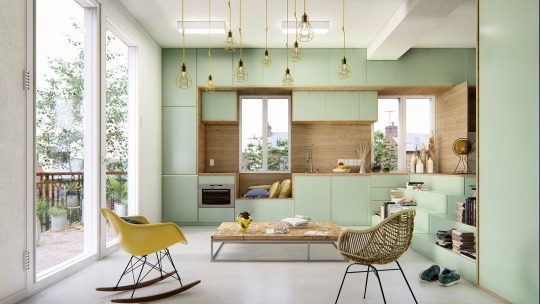 Image Credits : Unsplash.com
9. HOME DESIGN 3D
One of the few applications that work offline, this steady and straightforward application has all the makings of a handy tool for the purpose of interior designing any building, floor or room. The ability to design extensions and create partitions sets this apart from the other available application. A repository of more than 1000 items offers a wide choice of furniture and fixtures and interior colours to play with, allow for full experimentation on the layout and design.
10. DÉCOR MATTERS
This fun application, allows architects and designers to create your template or format out of photographs of locations, rooms or spaces. The ability to be in an immersive augmented reality environment is an added plus. Placing furniture and fixtures to see what fits best, experimenting with lighting to identify what would be most suitable, and planning cost estimates to see what is the right combination of purchases not just to suit the pocket, but also the aesthetic, is what makes this application a good one. An extensive online community that includes several thousand interior designers and architects, regularly share interior decoration ideas, on board portfolios and stir creativity in users.

11. Foyr Neo
Foyr Neo is a new software which has most of the features of the software mentioned above. You can design and render your work right from your browser. It is the first ever interior design software which caters to all designing needs, from creating floor plans, to rendering to 3D visualization. It renders on the cloud; both 2D and 3D designs are possible on Foyr. It is pocket-friendly and simple to use.
B: EVALUATION CRITERIA
Look for the Interiors, landscaping, garden, pool designs and floorplan capabilities of the application that suit your purpose.
Prefer software that can work on pre-designed rooms
Check for the price of course! Many applications are free, some on freemium, while many other priced. Choose the software per your budget
Most software of today supports 3D designs. You might still want to ensure that.
Check if the software must be downloaded or is available as a SAAS product.
Check if the software accommodates real products used in rooms like furniture
Walk-through features give a virtual real-life experience
Availability of ready-made plans, templates, and user-designs
Compatibility with mobile phones.
Click to rate this post!
[Total:

1

Average:

5

]