Interior Design Apps
Choosing the best room design app that is budget friendly, easy to utilize and at the same time helps you earn value for your money may be a nerve-wrecking task especially if you have limited knowledge on what may work for your rooms. Currently, there are so many soft wares each with distinct features and functions and it is easy to get confused on which one is perfectly suited for your new room in your design project. You are not alone in this. So, let us delve together in this pool of options. There are so many more software out there than the ones we talk about but we will narrow down to 15 for better clarity and understanding.
Here is a list of the best room design apps
Foyr Neo
Sketchup
SmartDraw
Planner 5D
Home by me
Room styler 3D Home Planner
Floor Planner
Auto Desk Home-style
Revit
Home Renovator
Sweet Home 3D
IKEA Home Planner
Houzz Pro
Amikasa
DFS Room Planner
Foyr Neo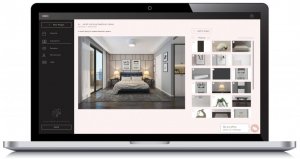 It is the best interior designing software in the market known for its easier learning curve. It is the designers'  eye apple  actually. Its interface is simple and anyone interested in home design from investors who want to flip properties, and professional designers can use it. It supports 3d image and views, efficiently creating your room layout, enables you to choose your building materials, paint, colors and plan your space. It offers you a 14days trial period to familiarize with its features and subscription is at only $49 in a month. You do not need to have a CAD or CAM experience therefore, is heavenly for beginners. With its cloud computing technology and availability at low costs and in-built models with 3D renderings, your value for money is guaranteed.
Sketchup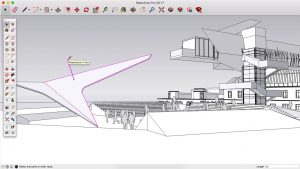 Literally sketch it up. The same magic that a sketch brings to life your thoughts, equates to this software. It is a 3D type of room design software that comes in two forms. Its free version is adventurous, free-spirited and lets you play unrestrictedly. It is best suited for hobbyists or a  homestyler. Its pro-version is ideal for professionals like architects, interior design engineers and constructors. However, usage of the pro-version will require you to pay a subscription fee. The subscription fee is $10 per month for beginners as it has limited design tools but the rate increases to $1199 in a year for professional sketch up studio. It is a common design software yet expensive. So, it is not recommended if you are on a tight budget.
SmartDraw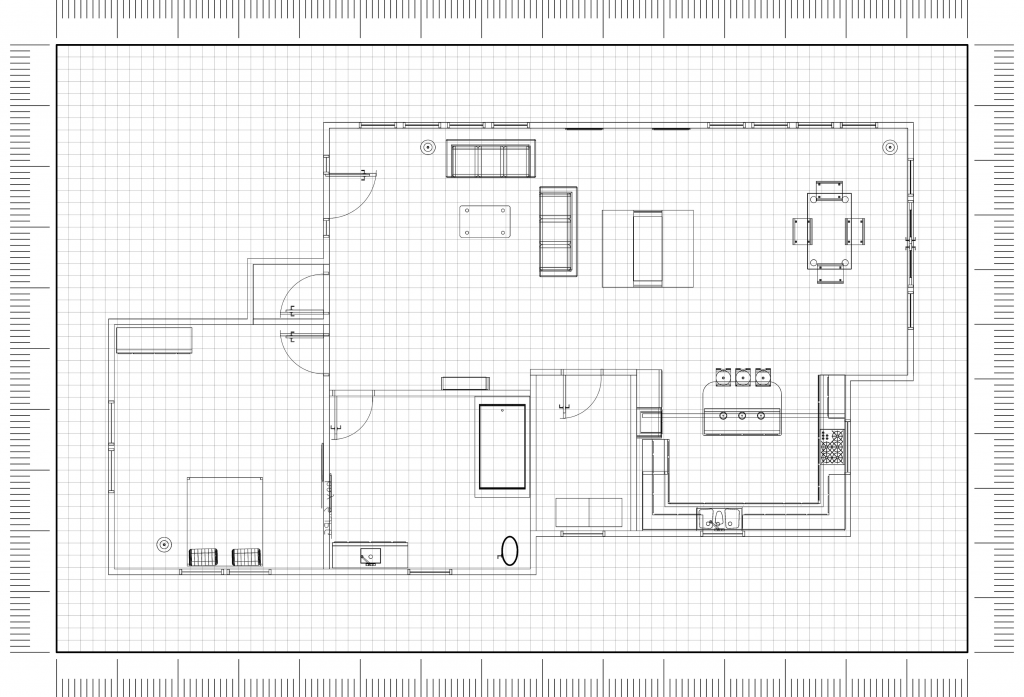 Designers love it for its ease in learning and anyone can use it. The software offers a 2D rendering and you can create different diagrams and floor plans. It is also advanced for advanced interior designers thus, should not be under rated for its efficiency in visual graphics and presentations. Its core functions include providing presentations like project charts, timelines, marketing and flow charts. It presents you a free-trial period and if you are satisfied with its specifications, you can purchase it as a whole program! Its plan for single users is at $ 9.99 per month and it offers a multi-user platform of 5 members for $ 5.95 a month. Therefore, it is suitable for small teams. In terms of value for your money, it is ideal if you want to minimize your expenses on design software. Its drawbacks are that it can only be used for the first seven days and additional period will require an upgrade. It does not support 3D renderings and designs which limits creation of modern models. It displeases clients as they cannot have the real-time effect of how their house will be like after interior design works are complete.
Planner 5D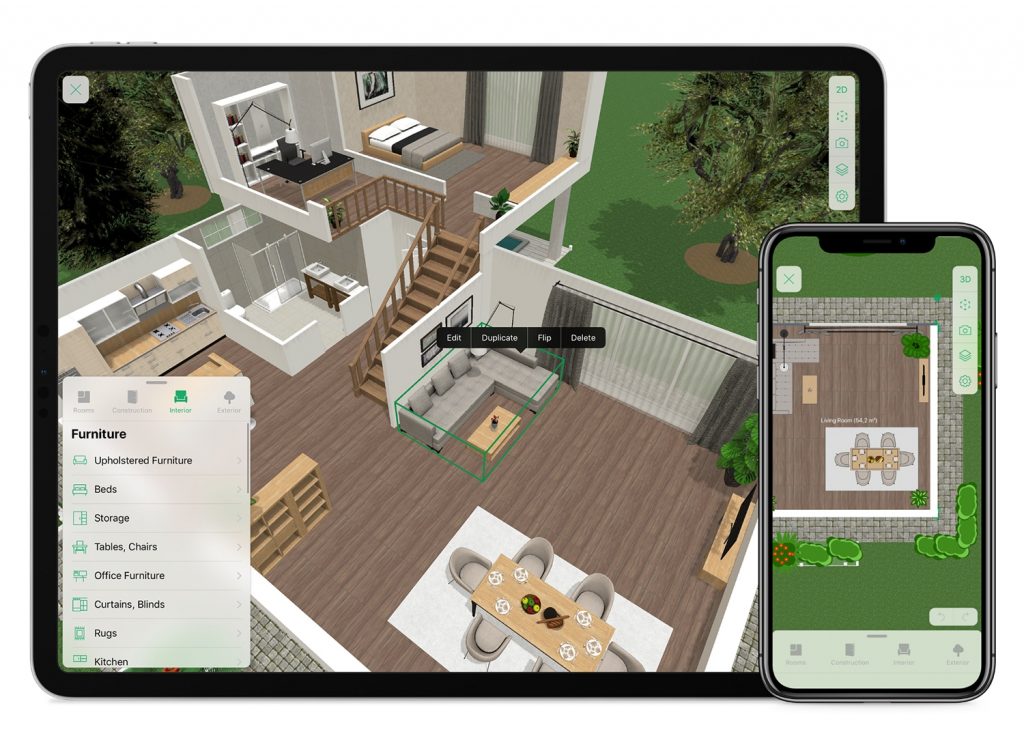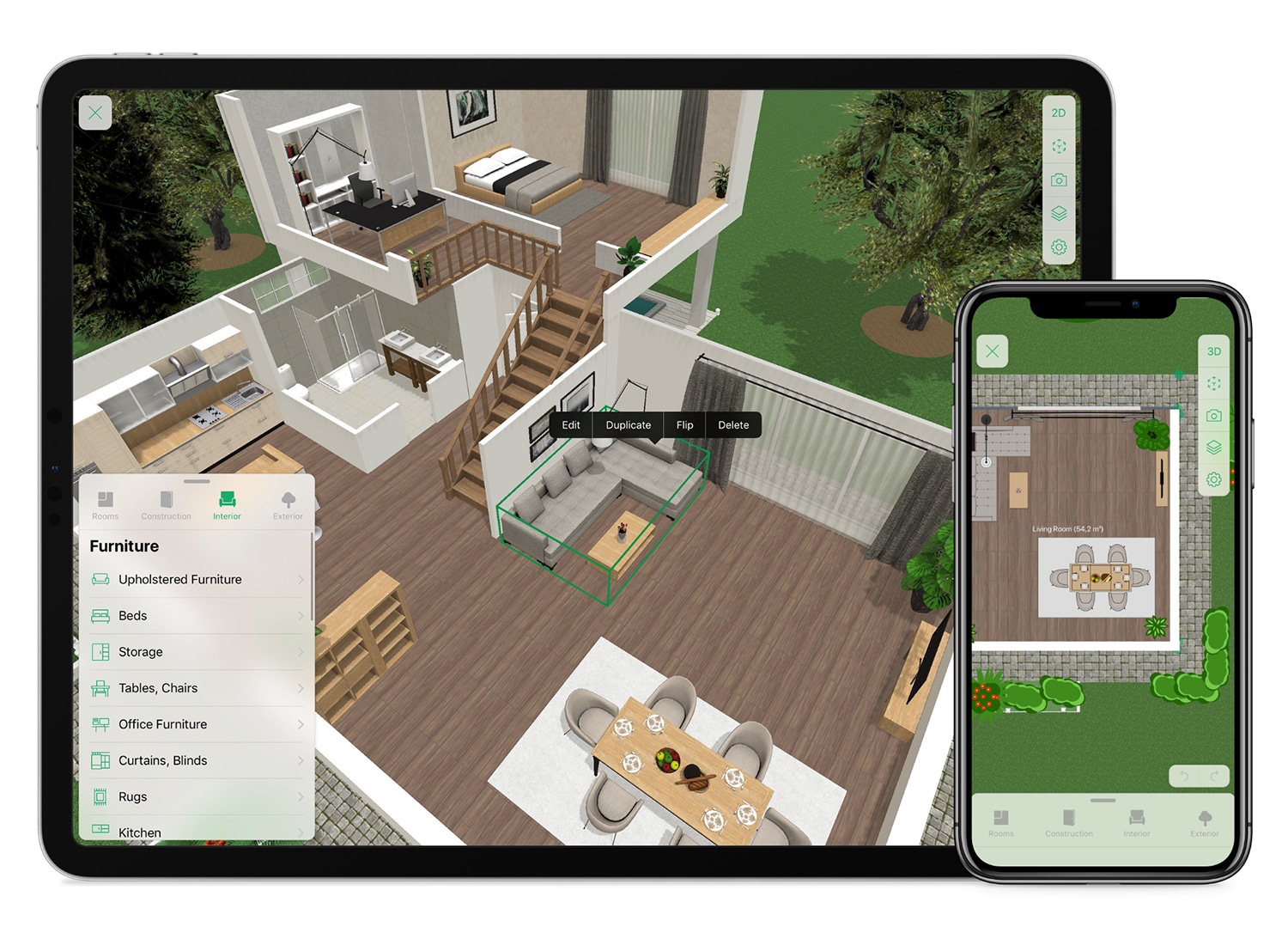 Have you been tied up with the hustles of life such that you have limited time to design your ideal house? Worry no more as this software has you covered. You can take advantage of the modified template if you do not want a complex design. It works on IOS meaning that you can create the plan on your ipad or android phone. It also creates plans from your scanned photos of your new home thus, there is no need to measure or draw your plans. Using it is as easy as abc. You only need to adjust the floor, shape, size, paint color, materials, furniture and accessories. It is also easier to print it on a photo-realistic format. If you have a knack for details and aesthetics, this software is highly recommended for you as it can create the floor plans, get 3D renderings of the plan, and design tools. Its price is $9.99 for the first 20 and the price increases with additional renderings.
Home By Me
This is amongst the newbies favorite design soft wares. It is absolutely free and adds products to catalogues making it easier to use actual products to furnish and decorate. With this design software, you can plan from the initial stages to the end. It awards you total control over your plan and you get to decide what you actually want. Once you finish the floor plan and design, you can switch from 2D to 3D renderings thus, you can view how your room will be like from all angles in reality. It offers you the chance to begin with the décor and work it to the end while it develops a floor plan for you with your furniture and appliances fitted in the right places for you. It is highly recommended for beginners as it enables you to create up to 3 photo realistic 3D renderings and 3 projects for free. You can also decide to use a onetime paid plan that allows you to create 15 photo realistic 3D rendering animations with 3 of them being completely 360 degrees' 3D image view only for $16.50. You can also choose the unlimited plan that goes for $ 29.99 per month. In as much as it is easy to use, it is also expensive and it gets difficult in repeated renewal of plans if your prospective client is unpleased with the chosen pre-plans.
Room styler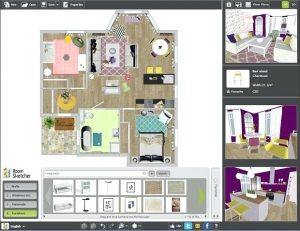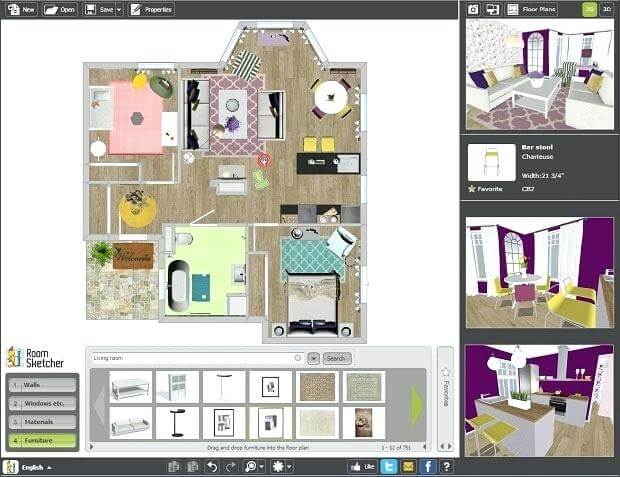 Newbies pet, is this design software. Elegant yet easy to use and all intuitive. It does not require video tutorials or CAD or 3D software experience. In addition, it offers you a tutorial video in regards to questions that you may have about the tool. You can easily custom your rooms and furnish them with real brands and products. Isn't that remarkable? The interesting part is that some of your favorite brands and retailers have their own 3D planners online giving you the chance to visualize your space before you buy. The interesting part is that it offers contests for design ideas and features winning designs boosting your confidence if you are an interior designer. Its only drawback is that in comparison with other soft wares, it is lowly ranked and is not ideal for you as a professional or as an interior design student as the 3D renderings may delay your workflow projects. However, it is efficient if you want to implement projects as a test run.
FloorPlanner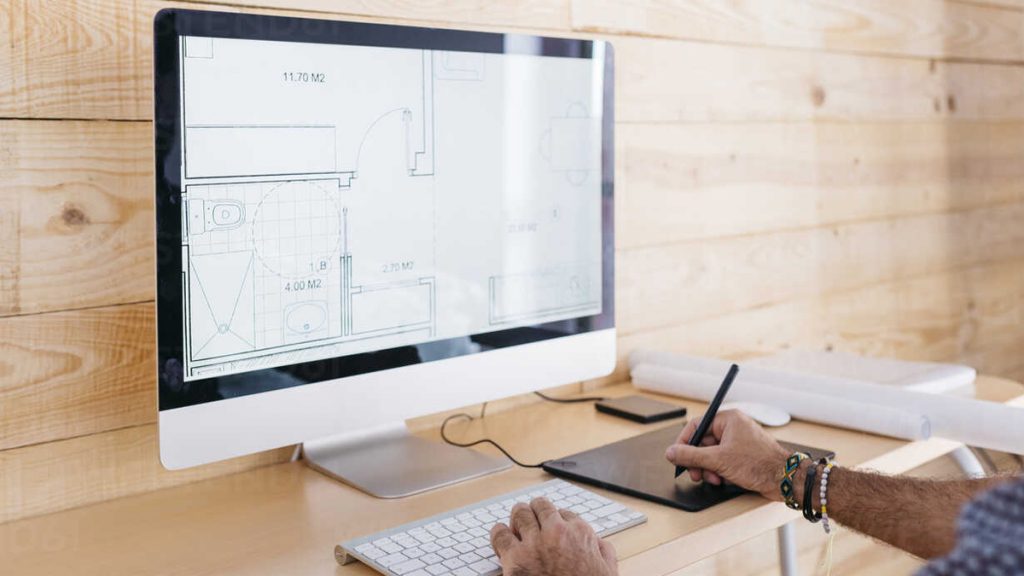 Talking of a software that sticks closer than a brother, this planner the perfect definition. Simple with no need of a steep learning curve and is available in two forms either the 2D or 3D. The choice lies on the palms of your hands. The perky part is that you do not need to download the software. It hands you the freedom to customize your plans.
Auto Desk Home-style
It is easy to use and allows you to create floor plans and add decorative ideas. You can also peruse other designers in its platform for inspiration. It is famous for creating design tools that you can use to execute design ideas. It also supports 2D and 3D renderings making it popular among interior designers and architects. It is more suitable for designing video games than the nitty grittiness in interior designing. With its popularity among video designers it attracts more cost offering a 30days free trial period whereby the subscription fee has to be paid starting from $200 to $325 per month. It is unsuitable for amateurs and interior design aspirants but is best for professionals as they need more complex, in depth tools to fulfill their designing needs.
Revit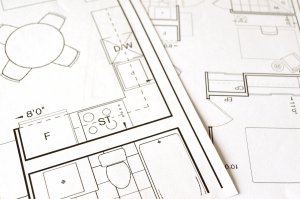 It is suitable for interior design trends and ideas. If you are practicing interior design and require experience in design tools with CAM and CAD, then this is the one for you. It will help you impress our clients and win that gig that you have worked hard for. It is quite expensive but with added benefits. Its subscription starts at $ 200 per month and it enables you to create high quality 3D images. However, you can partner with your friends and subscribe at $325 per month. It is suitable for team work as it is quite a complicated design software that requires experience in BIM and workflow concepts. It is free for 30 days but after that, you have to pay for subscription.
Home Renovator
It helps you to plan and budget for your renovation materials. It enables you to choose from insulation, dry wall, paint, ceramic tiles, ceiling and desk projects. Its worksheet measures the space and you can enter the measurements to review the tool requirements. Budgeting for a project is made simpler as it tells you much materials are required for the project and the budget price to negotiate with local dealers and home designers. In addition, it shows you on cutting and placement of  diy materials.
Sweet Home 3D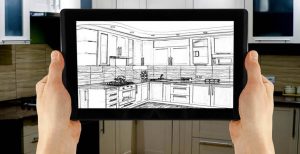 It offers you customized option for room layouts and it is totally free. The only information required from you is your log in information. Its advanced option can be downloaded at an extra cost and it allows you to save, export and manipulate home plans. It has four sections that equips you in making appropriate choices. Its furniture catalogue helps you to choose components by name, drag and also drop components into floor plans. Its home furniture displays the dimensions of each piece by name and size. The soft wares home plan shows you the walls, doors and windows and furniture in 2D. The home 3D shows your plan in 3d dimensions which enables easier visualization of your plans. All you need to do is import the plan on sweet home 3D, scale it and then trace it over the plan. It is simple plus it has advanced features if you want more planning experiences and home decor.
IKEA Home Planner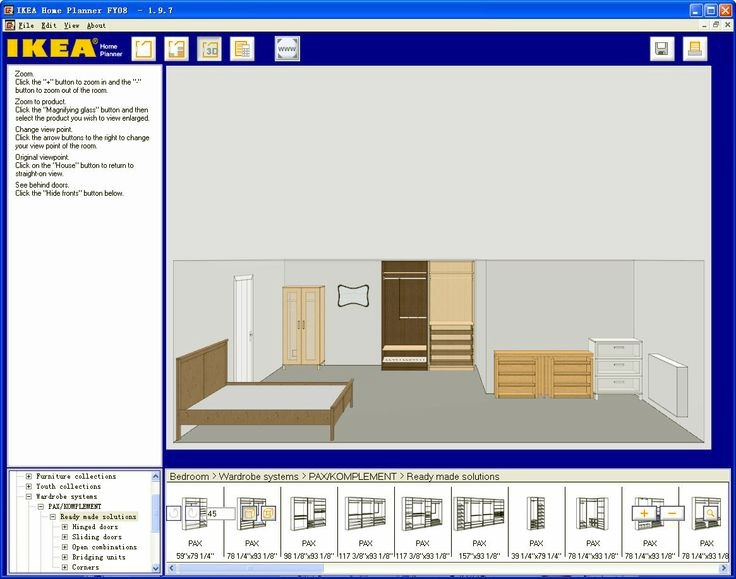 It is a software made by the iconic Swedish furniture company, IKEA. The tool is handy and simple to use. You can choose the room layout and resize it and it allows you to use its furniture to see if your desired sofas fit in the space. Its planners cover the kitchen, wardrobes, offices and the living room. It is effective for real-time, and user friendly experience. Moreover, it displays each furniture's price from its catalog thus, you can estimate the cost of your interior designs. It is free and easy to understand. The interface is user-friendly and it is suitable for amateurs, designers and professionals. It is a magic plan for your real estate  However, you are limited to use only Ikea furniture thus, it limits your choice. Other than its lack of diversity, it is efficient and recommended in your renovations.
Houzz Pro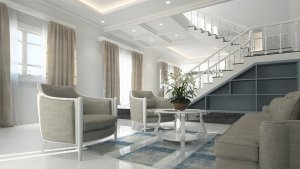 It is a quality design software that provides all in one business management option. It helps you track your design contracts and shows their progress. It also offers you an online payment option to collect payments. However, houzz works on a subscription plan that ranges from $59 to $ 199 a month. It is easy to understand but it is costly when getting all the required features. Houzz may be costly for beginners but is efficient for a business in interior design. It is appropriate for professionals separating them from hobbyists. Creating a profile and directory listing is free but for more features, one needs to subscribe.
Amikasa
It is an easy to use, simple yet efficient design software that won the Webby Award. It has an aesthetically pleasing interface that lets you create room layouts using real brand products. It gives you the opportunity to finish your designs in a 3D model walk through feature. So, you can easily take a virtual tour of a new phase in a 3Dview.
DFS Room Planner
It offers both 2D and 3D renderings and you can choose the room's shape, input measurements and decide on the wall color and floor coverings. You can also add accessories to enhance your space and décor.
Click to rate this post!
[Total:

0

Average:

0

]