Home » Interior Design » Business Structure For Your Interior Design Business
Interior Design Business Structure
Starting an interior design business is a huge task to undertake. The primary reason is the number of smaller functions the business needs to effectively process. This ranges right from sales or client acquisitions, idea pitching, producing ideas, project management, and drawings, implementing the design, sourcing materials and labor, and finishing a project with good profit.
For the business to run effectively, we must choose the structure of the business plan based on the goals we want to achieve in the short or long run. Thereby making choosing the right business structure an all-important first step to a successful practice.
This could prove to be a daunting and stressful task when you are fresh out of design school with your bachelor's degree. However, with a good understanding of your business goals and the appropriate information and advice available, this doesn't need to be the case.
For an interior decorator, the primary value of the firm lies in its creative process and the quality of design work it produces. Good work substantially leads to repeat sales and satisfied clients become your informal marketing strategy.
Notable there are two main types of main business structures namely Informal and Formal business structures. Most of the time several first-timers start automatically as an informal structure and then move to a more formal structure based on the growth of the practice. One can also choose to start directly as a formal enterprise if you are sure about your new client base with an array of potential clients in line and a supply of continuous design projects. 
Read also – How Set Up Trade Accounts for Interior Designers?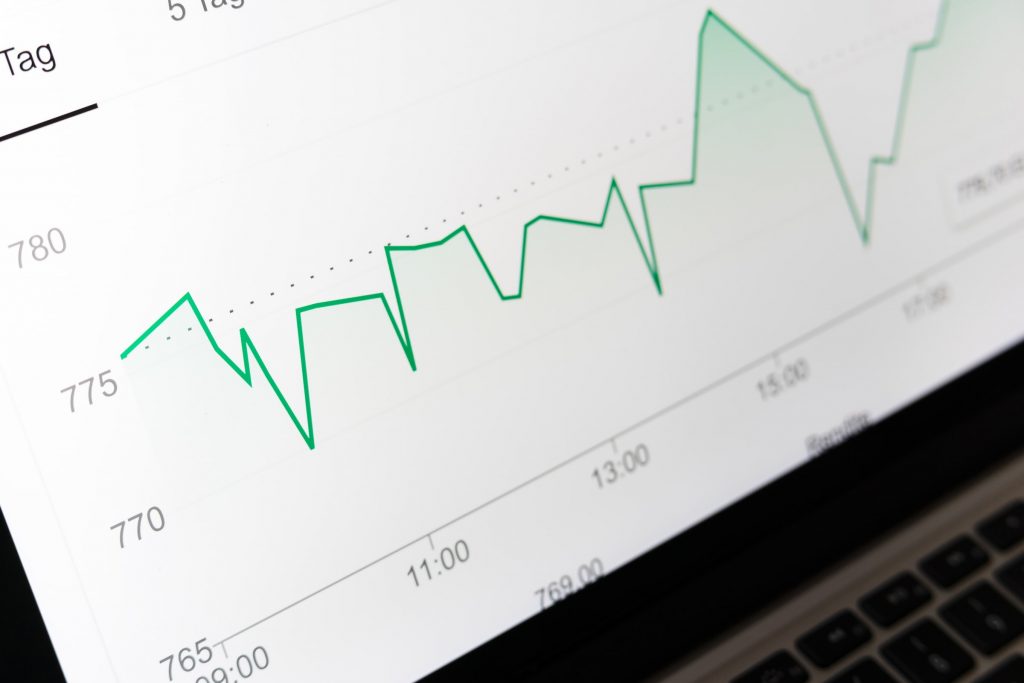 Image Credit: mywallst.com
The informal business model consists of two kinds of structures namely proprietorship and partnership. When a designer newly starts their own business, he or she can tend to benefit from the experience and resources of another senior individual or firm already established in the field. This is where a partnership firm comes into play. Alternatively, if the designer is confident of striking out on their own a proprietorship firm is a good place to start. 
 Formal business models also include two major types of structures which are limited liability company (LLC) and a corporation. The LLC model is the much-talked-about and hyped business model that helps all kinds of business goals and is the rage in almost all startup and new business firms. The main advantage to being an LLC is like the name suggests, it protects the designer's personal assets against any insolvency issues that may come up during the growth of the firm.
Moreover, there are also various tax benefits that the government provides to further attract newer firms to forming an LLC. There are many pros and cons to partnerships and companies as business structures, so it's vital to consider these concerning your circumstances before making a decision.
 Let's take a closer look at each of these terminologies so that you as a designer can make an informed decision about your own interior design business.
Read also – 16 Interior Design Rules Every Interior Designer Should Follow
Types of Business Structures for Interior Design:
This business model is the most common type of business model and by far the easiest type of entity to form especially for small business owners. It gives the sole proprietor complete control over their company but also leaves them with full personal liability for all the company's debts and losses incurred.
A sole proprietorship can also register for a trading name and benefit from other helpful aspects of formally registering a business. However, the government does not regard it as a separate entity and is not differentiated from the owner's assets and liabilities. The entity still has to apply for all the relevant and necessary licenses and permits to be fully compliant with the law. Since almost all interior design professionals begin on their own, this is the most widely adopted type of business model. 
Read also – 20 Common Interior Design Mistakes To Avoid
Starting a partnership firm is the simplest way for two or more people to run a business together. There are three main types of partnerships. A general partnership is where two or more individuals have full controlling rights, liabilities, and assets for the company.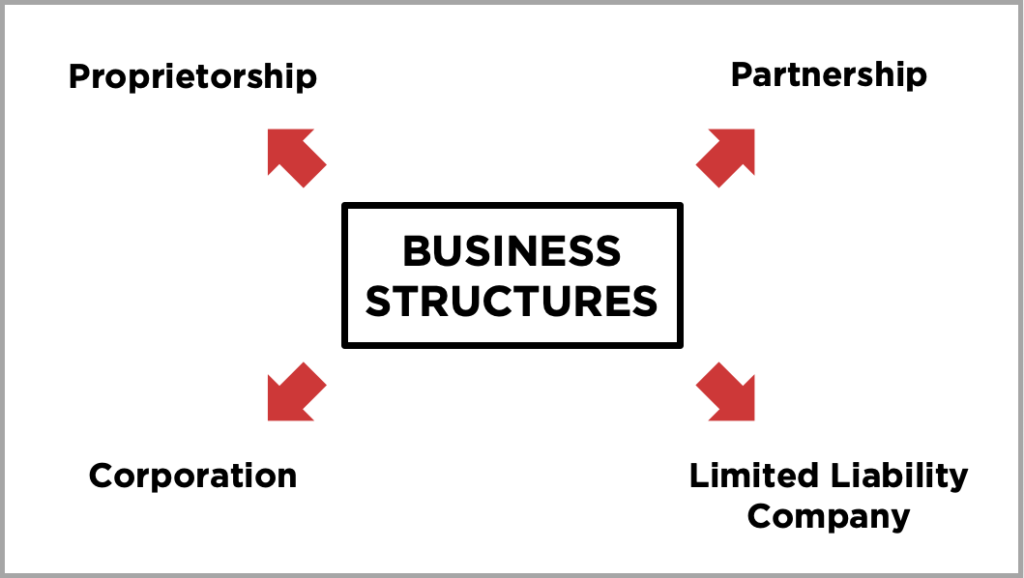 Image Credit: yelp.com
A limited partnership is an entity where one person is the general partner having full control over daily operations, and at least one other person owns a significant percentage of the company as an investor but has very limited operational rights and limited personal liability for the company's debts. A limited liability partnership (LLP) has no GP; all partners share operational control as well as the same legal protection of personal assets.
Read also – 15 Best Client Retention Strategies for Interior Designers
3. Limited Liability Company (LLC)
A Limited Liability Company (LLC) is one of the most widely accepted entity types in the world and functions as a hybrid of a corporation and the partnership structures. An LLC protects the business owner's private assets against the company's liabilities and similar to an S Corp, entitles the owners to file the company's profits and losses as personal income, avoiding the double taxation method of a C corp.
A corporation is another common but more legal structure. The term "corporation" usually refers specifically to the structure type C corporation (C Corp), but there are five different types of corporation structures.
The two that come close to being an interior design business are C corp, which is a legal entity that is completely separate from its owner, and S corp, which is similar to a C corp but is designed to avoid the double income tax, personal and corporate, that occurs for owners of a C corp.
Read also – 15 Problems Most Interior Design Business Faces
Choosing a Business Structure for Interior Design Firms
The first step in deciding a business structure is understanding if you need any personal liability protection. Businesses such as the interior design business have a high amount of risk and need liability protection. Liability protection can help create a legal separation between your assets and your business assets.
Formal business structures such as LLCs and corporations offer liability protection since the business is legally separated from its owner.
Informal business structures such as sole proprietorships and partnerships don't offer protection because there isn't any real or legal separation between the business assets and the owner's assets. Therefore, the owner's assets are completely exposed to creditors and lawsuits.
This comparison makes it quite clear that a designer with long-lasting goals should opt for a more systematic formal business structure.
Read also – How To Generate More Revenue for Interior Design Business?
When To Use A Formal Business Structure?
Formal business structures such as LLCs and corporations are recommended for businesses with the following characteristics:
An existing or potential large customer base
High chance for immediate and continuous profit margins
Extreme or moderate risk of lawsuits and losses
Can reap benefits of various tax cuts
After understanding the host of benefits that a formal business entity can provide for your interior design business, the question arises whether you need to go for an LLC or a traditional Corporation.
Forming an LLC or Corporation
If you are extremely sure to earn a profit or if you feel that there is any potential risk in running your business effectively, you must operate under a formal legal structure to protect your assets. As stated above, LLCs are the simplest to start and maintain. 
LLC is the abbreviation for Limited Liability Company. An LLC is a worldwide business structure that offers personal liability protection of a corporation but is equipped with pass-through taxation of a sole proprietorship or partnership.
Starting an LLC is the easiest way of designing the workings of your business from the ground up and simultaneously protecting your assets in the event of a lawsuit. LLCs can be effectively owned by one or more people, who can be called LLC "members." An LLC with one founder or owner is known as a single-member LLC and an LLC with more than one owner or founder is considered to be a multi-member LLC.
Read also – 10 Tips To Improve Cash Flow for Interior Design Business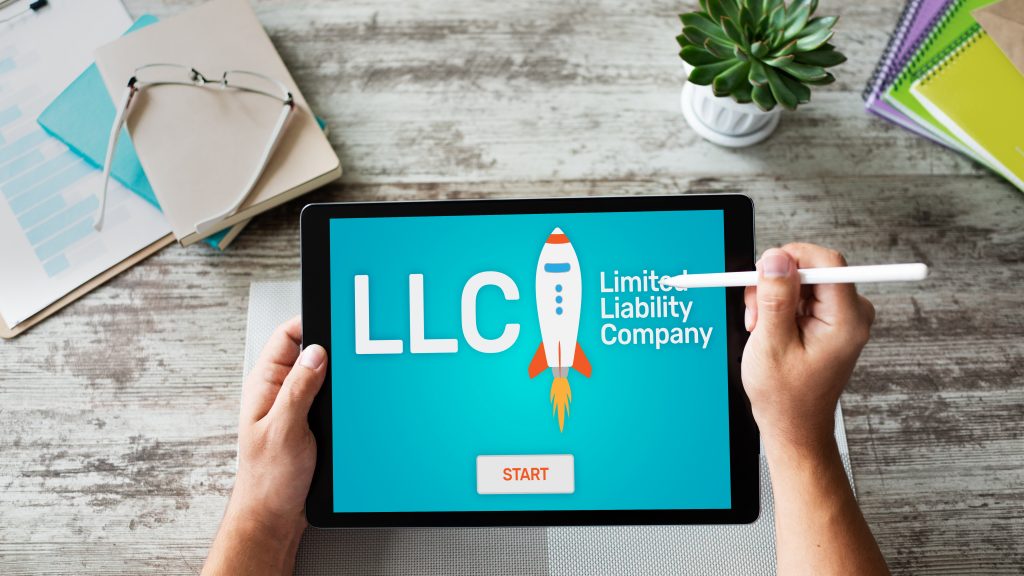 Image Credit: fliarbi.com
Should you choose LLC for Your Interior Design Business?
An interior designer's job is to comprehend and understand what a client wants from his or her space and deliver the required service in the form of creating aesthetically pleasing interior spaces and home decor. An interior design business works on many types of building projects ranging from offices and homes to a larger scale including museums and places of worship.
Owners of Interior design businesses should understand that there is a certain level of risk, a high chance of making good profits, and more importantly a need to earn the credibility and trust of the consumers. This effectively makes LLC a right fit for Interior design businesses.
An interior design firm can be sued for personal injuries, trademark infringement, property damage, and a host of other things. This can be better explained with the example below
Example: You are undertaking a project to remodel a kitchen. You install a kitchen wall unit in your studio by screwing it into the wall. Unfortunately, the wall is prone to leakage and not suited for maintaining this level of weight that you are unaware of.
This results in the wall unit coming loose and falling on the client. The not-so-ideal client now has several broken bones and decides to sue you. Hence, any interior or contracting business that carries such high risk needs to be legally separated from its owner. This type of legal separation is known as limited liability protection. 
Read also – 15 Steps To Prepare The Legal Interior Design Contract
Benefits of LLC for Your Interior Design Business
1. Limited Liability Protection
As long there is no malicious intent, criminal behavior, or fraud committed, the owners of an LLC are not personally responsible for the LLC's debts or lawsuits. This is often referred to as personal asset protection in financial and legal jargon. LLCs assist in protecting your assets. Other financial products like liability insurance can also help to protect your business assets from such risky lawsuits.
The most attractive feature of an LLC is its taxation system. An LLC's profits go directly to its owners or members, who in turn report their share of the profits on their tax returns. This way, the LLC is only taxed once as per IRS rules and is what is described as pass-through taxation.
As a side note, in a C corporation, profits are subject to "double taxation" which effectively means profits are taxed before being distributed to owners and are taxed again when owners report their profits on their tax returns. This leads to an overall financial drain from the firm.
Read also – Sales Tax for Interior Designers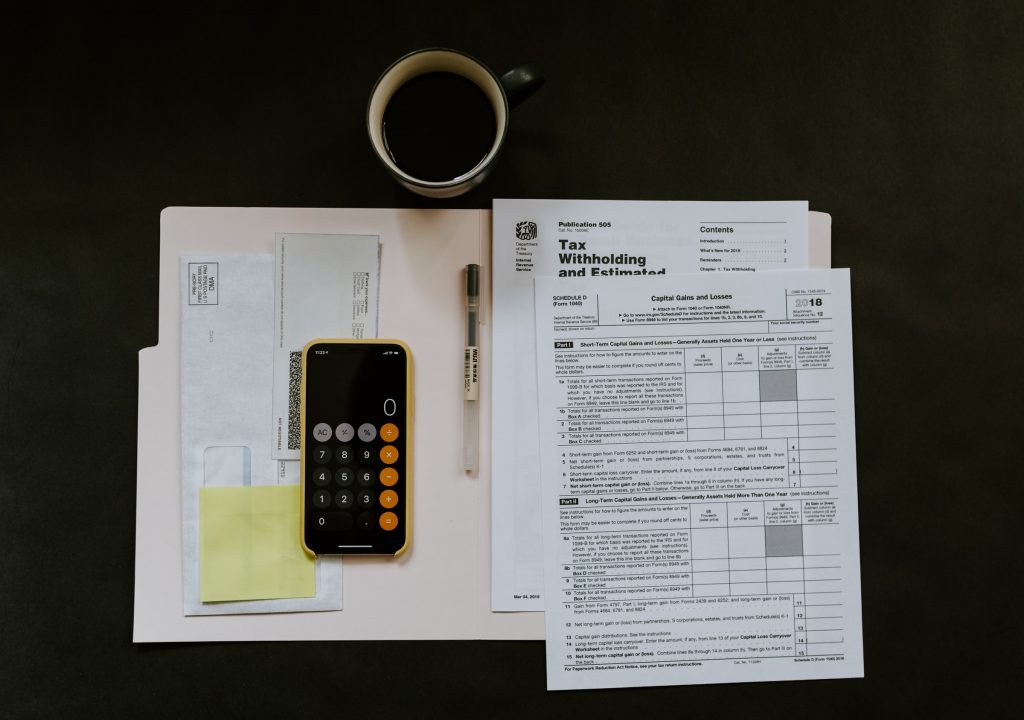 Image Credit: unsplash.com
Limited liability companies are the simplest to form and maintain with very little paperwork required. In the case of C corporations, they are required to assign formal officer roles, hold annual meetings, or record company minutes, bookkeeping and resolutions. This is not a necessity in an LLC.
This in a way saves a lot of time which can be used in more pressing matters like the design process and immaculate execution of projects. 
An LLC is recognized as a more credible and formal business entity as compared to the traditional sole proprietorship or partnership. Including the abbreviation LLC in your business name or business cards lets customers, partners and banks know that you are a credible business offering interior design services.
It also helps to register your LLP with organizations like ASID for increased credibility. More modern techniques also include having a strong social media presence to give your firm that extra edge.
Read also – Financial Management for Interior Designers
5. Access To Business Loans
Having a good credit history is vital to successfully apply and get granted loans for further expansion of the business. The credit line can easily be obtained once you are registered as an LLC.
LLCs offer many benefits but there are very few disadvantages that can be overlooked in the long run
Since LLCs are pass-through entities like a sole proprietorship, the owners are responsible for paying their taxes on their share of the income, whether or not they are given their salary. This could potentially lead to a negative image of one of the partners refusing to file the return. Hence you will never see Venture Capitalists investing or doing business with an LLC from the design industry.
Read also – Highest Paying Interior Design Jobs
There is only one major cost incurred in the formation of an LLC which is the state filing fee. This flat fee varies from state to state and can range anywhere from $40 and $500, depending on your state. It is also extremely important that you have the necessary documents like business insurance and business license required for applying to start an LLC. There are two ways you can form your LLC.
paperwork to set up your LLC. This will include an additional cost but rest assured you are spared the headache of running around and filling up papers.
Or, if you are confident and have done considerable research regarding the process, you can apply for it yourself saving you some money but be ready for some running around.
As you begin to identify your preferred business structure and implement it to grow your business know that there is a whole community at Foyr Neo where you not only get access to blogs, courses that help interior designers scale their business waiting to for you sign up to offer aid. You also get to interact with other industry professionals with whom you can share valuable notes and help. You get to gather informative scoops on finance, pricing and business strategies, taxes and much more. What stopping you from signing up today?