Home » Interior Design » How To Stop Losing Money in Your Interior Design Business and Generate More Revenue?
How to Stop Losing Money in Your Interior Design Business?
There's nothing more disheartening than working hard, investing in yourself in the design industry, and still struggling to get ahead. Every month that you make less money than anticipated is difficult to overcome. As your bank account dwindles, you might be wondering if it's worth continuing. After all, without getting control of your revenue and eventually growing your company you won't be able to invest in key aspects of business growth like marketing, networking, software, etc.
Interior designers that are struggling to make enough money can also be forced into the difficult position of needing to take projects that are a bad fit or don't pay adequately. Ultimately, the inability for new designers to increase their revenue and profitability can make their career challenging and strip the joy from a profession that might otherwise be enjoyed for years to come.
In this article, we will review the top reasons that interior designers lose money in their business and proven tactics for reversing this trend to regain the confidence, financial viability, and job satisfaction that are all key to long-term success for a small business.
Read also – How To Start Your Interior Design Business?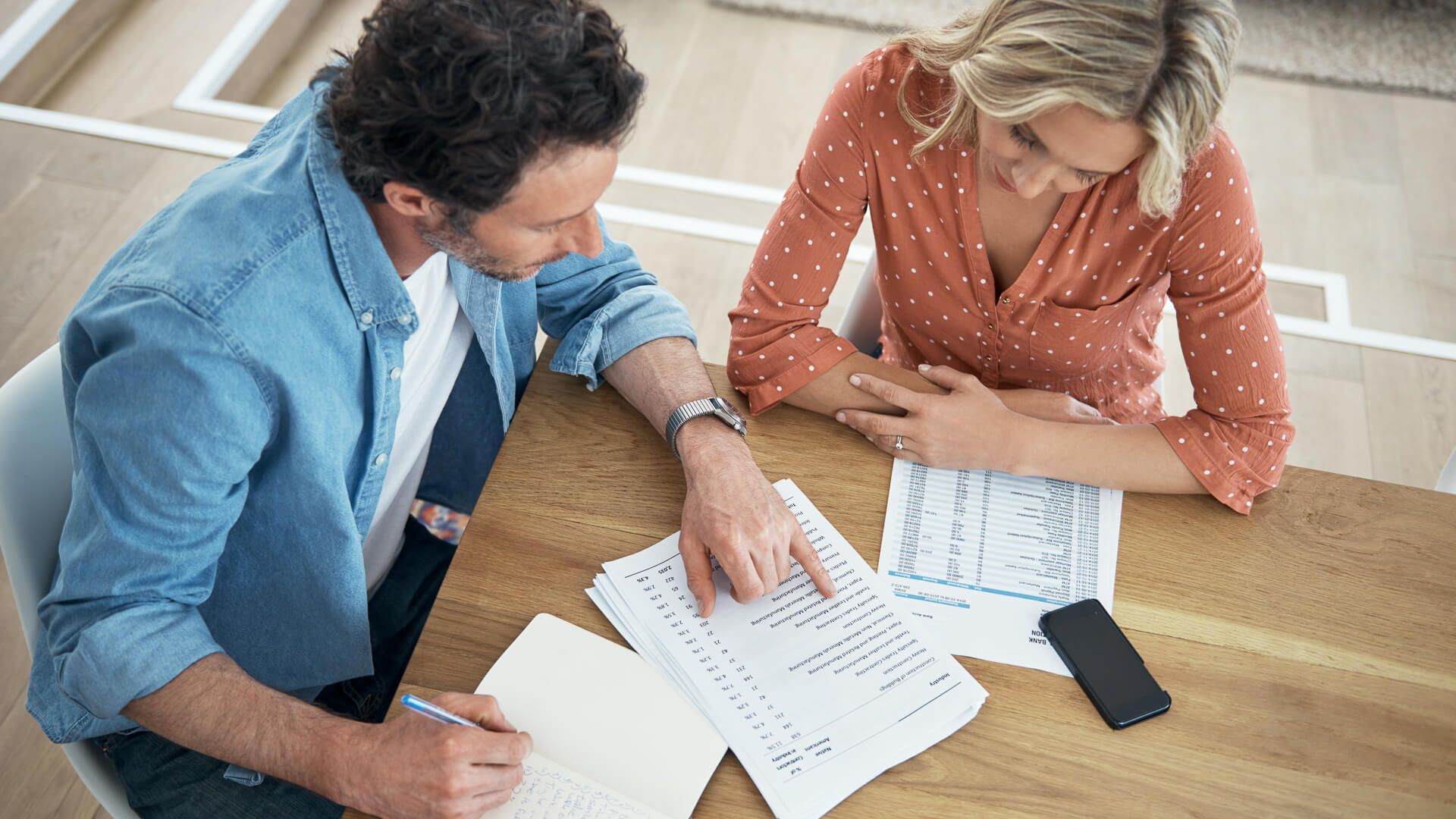 Image Credit: GOBanking Rates
Why do Interior Designers Lose Money?
Being great at interior design does not always mean that your business will be successful. In fact, it's not uncommon for especially creative individuals to struggle with managing the operational aspects of their business. Running a business requires you to dedicate time to basic tasks like invoicing, client follow-up, accounting, marketing, and many other routine activities.
The difficulty of starting a new business, establishing your brand, and determining the best pricing are all compounded by other operational challenges you will encounter. Unfortunately, these circumstances can put some interior designers in a situation where they are actually losing money every month, despite their hard work and sincere efforts.
Below is a list of the top 10 most common reasons that interior designers lose money and our suggestions for how to effectively manage these issues.
Reason #1: The first mistake that many designers make is not charging for all of their work, including time spent conducting research, sourcing, and procurement, and other parts of project management. It's totally natural to want to go above and beyond for clients to ensure that they are satisfied, but you deserve to be fairly compensated.
How to Fix: To ensure that you don't do unpaid work, establish something called a "scope of work" with the client before beginning a project. This scope defines upfront (within a contract) exactly what work you'll be performing on behalf of the client, the hourly amount that you'll be charging, and the estimated time it will take to complete the project. With a proper scope of work established, you and the client should have clear expectations regarding the total anticipated cost, and they won't be surprised when your invoice arrives in their inbox.
Reason #2: Poor accounting can lead to faulty forecasts. If you don't take time to review your total billables (e.g., the invoices you will send to clients) and track your expenses, you might not realize just how much time will pass in between payments from clients. Remember, it can also take time to collect and receive your payments – sometimes up to 45 days or more if you have a late client.
How to Fix: First, invest in simple accounting software that will help you keep track of all invoices and expenses. Second, establish a basic budget to give yourself goals for how much you want to earn each month, including how much you need to take home as pay to keep up on rent, utilities, and your other personal expenses.
Reason #3: Not planning for revenue lost to taxes, which can eat up over 30% of your income or more depending on how much money you make and your total business expenses. When you are an employee of a business, your employer automatically takes taxes out of your paycheck and it's not something you need to think about. However, when you operate your business as an LLC or sole proprietorship there is no employer to remove taxes from your earnings. Even if you're freelancing on the side while you study or work another job, the IRS has strict rules around how much income you can earn before it needs to be reported.
How to Fix: To paraphrase the old saying, the only certain things in life are death and taxes. It can be hard to know exactly how much you should set aside for taxes. On average, the amount you need to pay will be determined by the following factors:
Your total income (e.g., gross income).
Your total expenses (e.g., anything purchased for the business that can be written off as an expense).
The legal structure of your business (e.g., LLC, sole proprietorship, etc.).
Reason #4: Over-investing so that your expenses are outpacing earnings from your standard design fees. This can happen because of unanticipated costs of business operation, including if you've partnered with another contractor to help you, etc. When running your own interior design business you need to keep track of cash flow, which is essentially the balance between your receivables (the amount of money owed to you in outstanding invoices) and payables (the amount of money you owe to vendors) or business operating expenses. Once the invoices come in, it simply might not seem worth it when the expenses go out.
How to Fix: Don't make investments that you won't be able to adequately cover. In other words, don't spend money if you don't have a signed contract that will help pay for the expenses.
Reason #5: You have misquoted projects and underestimated how much time would be required. Misalignment on the amount of work needed to complete a project often happens when there is no scope of work or a client is not honoring the terms of an agreement. However, it's normal to want to please your clients by going above and beyond even when unexpected issues arise or the project unexpectedly grows.
How to Fix: When you're first creating an agreement with your client, make sure there is a stipulation provided for if the total project time exceeds a certain number of hours. Then, make sure that they clearly understand this limit and the total costs that could be incurred if they ask you to do more work. Don't be afraid to let your client know once that limit has been reached, and explain that you can do the work they've asked for, it will simply add to their overall invoice.
Reason #6: You're too willing to take on projects for free to build your portfolio. Taking on free or heavily discounted projects is an excellent way to get initial credibility and earn referrals. However, you should only do a few of these projects at the start of your career and quickly transition to charging money by project or by the hour.
How to Fix: When you're undertaking a free project, clarify with your client that you'd like referrals to other prospects who will pay full price for your services. You don't want your free projects to continually earn you more free work!
Reason #7: Your prices are too low. This is one of the most common reasons that interior designers continually lose money in their businesses. Figuring out your pricing can be challenging, but there are essentially two main reasons why you should consider adjusting prices if you're struggling to get ahead. Both reasons are discussed below.
How to Fix: If you have more work than you can handle but it's not producing enough income then your prices are likely too low. Try telling your clients that you'll be moderately increasing your rate due to an increase in business. If your clients leave you based on pricing alone then they probably didn't value your expertise anyways and they were simply trying to get the best deal (this is not an ideal client). If you're not getting any work then your prices might be too high. Try researching your competitors to see what they charge for similar work, or lower your rates for the next client pitch and see if it helps you win more projects. Remember: once you're busy with profitable projects, you have much more control over which work you take on and how much you charge.
Reason #8: You need to bring in more clients because the ones you're getting are profitable but they are few and far between. This unpredictable ebb and flow of new work make it extremely difficult to estimate your cash flow and predict which expenses you can safely incur.
How to Fix: By spending a little bit of time on lead generation you can ensure that prospect conversations are continually occurring, ultimately producing new clients. Maintain a list of potential clients to whom you can regularly reach out and read up on how to start doing more digital marketing for yourself.
Reason #9: Not billing for ideation and consultation sessions with prospects, even though this is taking up lots of your time!
How to Fix: Before agreeing to work with you, some prospects will soak up hours of your time with in-person creative sessions or virtual meetings. At the start of your engagement with a prospect let them know that the first meeting is free and you will produce a project proposal. However, beyond those two investments of time, you will charge a flat fee for initial consultations.
Reason #10: You're not factoring client meetings or project calls into your hourly rate. As an interior designer, your expertise is your greatest value which means your time is often your actual "product." Clients will be more than happy to book endless meetings with you to discuss project details or get feedback on their ideas. If you're only billing for time spent working on design projects (i.e., design work that will be delivered to the client) you will lose huge amounts of money throughout the course of your projects.
How to Fix: Your letter of agreement should outline exactly which time spent on a project is eligible for billing, and your clients should understand that you will charge them for meetings. It might feel uncomfortable at first, but this practice will allow you to reduce the amount of time spent in meetings and become more profitable by monetizing all of your work. Additionally, if you know how many meetings each client will want in advance, consider setting up a retainer each month so that the client knows what costs to expect.
Read also – Influencer Marketing For Your Interior Design Business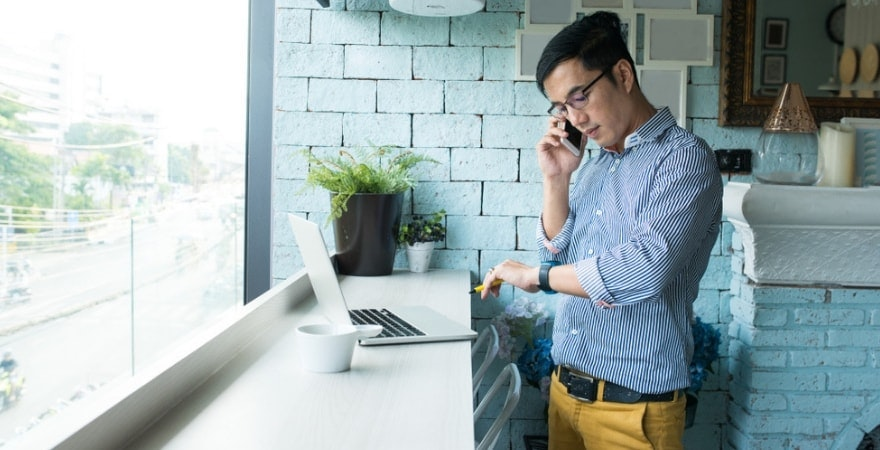 Image Credit: Oberlo
Top 10 Ways to Generate Passive Income for Interior Designers:
As an interior designer, your creative capacity likely goes beyond the projects you're currently working on for clients. This is especially true if your current workload isn't full-time. Fortunately, there are many ways that interior designers can pursue other ways of making money, including those that generate passive income.
While these can take months or even years of work to get started, they can offer significant earning potential that takes minimal time to maintain. We think it's worth developing a few methods of earning passive income to help your business grow and stay healthy even while your business levels fluctuate – or if you just want to take a well-earned day off every once in a while.
Set up referral partnerships with high-end interior decorators or interior design firms that pay a percentage of new business contracts they close.
Get involved with reliable and proven affiliate marketing programs that can help you earn additional money while doing prospect-generating activities.
Create digital products like interior design guides, packages, or templates.
Teach courses to other interior designers on how to launch their businesses or hone their branding through mood boards and other visual digital marketing elements.
Earn advertising revenue from web traffic to your website by starting a blog.
Sell physical products online or in a retail showroom.
Partner directly with manufacturers to earn commissions on items you sell.
Develop other aspects of your business, like sourcing and procurement, to help clients where other interior designers won't. This can be a huge help to other design professionals who don't specialize in full-service solutions but still want to help their clients.
Sell coaching services to other business owners or interior designers who are starting a company for the first time.
Build a devoted social media following and get paid to partner with retail brands or other designers on sponsored posts.
Read also – Instagram and Pinterest Marketing for Interior Designers
Foyr Neo: The Easiest Way to Cut Down on Software and Hardware Costs
Foyr Neo is an interior design software preferred by thousands of businesses and individuals that offer interior design services. A huge portion of your interior design business is conducted online using various programs to create project renderings for client approval. Because the success of your business depends on effective financial management, you have to control the costs associated with every program used for normal business operations.
If you have the right business tools, each stage of the interior design process will be easier and more efficient.  Foyr Neo is a one-stop-shop for all your design needs. The multifaceted design software has so many features to choose from that it makes it easier to visualize your design ideas more effectively. 
60K + ready to use products 

Build Floor Plans, edit in 3D

Drag and Drop Interface

4K Renders in minutes
Furthermore, it doesn't take up a whole lot of space due to its incredible cloud computing feature. It saves time and money on licensing. Anyone can create absolutely remarkable home designs with these design tools. Foyr Neo is now available for a 14-day free trial, allowing you to explore the potential of infinite creation.