Home » Interior Design Concepts » 15 Best Client Retention Strategies For Interior Designers
Client Retention in Interior Design Business
It's every business owner's wish to have their initial customers turn to repeat customers and even be referees to their friends and families. It is also true that a satisfied customer is a better customer. So, how can interior designers in small businesses retain their interior design clients? Let's find out how you can retain your cherished customers for more growth.
Read also – 20 Best Client Presentation Tips for Interior Designers
Importance of Customer Retention to Interior Designers
You can only weigh the quality of your customer service through customer retention. Repeat customers' trend implies they are satisfied with your services and are happy to have regular services and products.
Some customers are keen on how they are treated and would rather begin with your services before they seek alternatives from other retailers just in case you do not have the products suiting the functionality they require at a particular time.
Customer Retention Benefits
1. Customer retention is cheaper than acquiring new customers
Econsultancy report indicates that 82% of interior business owners save more on repeated customers than building trust in new clients. New customers require you to pay attention and convince them to adapt to the business.
It may take calling, reaching out via podcast or emailing them occasionally and informing them when new services and products are available to make them your potential clients. Remembering important aspects such as their favorite colors and preferences can wear you down especially if you have to do it daily.
Read also – 13 Expert Tips To Get New Interior Design Clients
2. Increased spending
Loyal customers may purchase products from your business and with more convincing they may purchase extra mixed products that complement them. They have already built trust with your interior business and are comfortable exploring other products with your assistance. Nurturing them with quality services has created a strong bond and they would rather purchase the products from your business than from your competitors.
3. Brand ambassadors
It is normal wanting to associate with competent and quality brands. Likewise, a satisfied client will not hesitate to advertise your interior business to their friends and relatives. Quality and better experiences from a customer are a priceless gem to an interior design business. It builds rapport and attracts more from referrals.
4. Increased profits
More spending equally means more profits to a business. Regular consumption also implies more profits. Therefore, retaining your customers only yields benefits and expansion.
5. Increased average order value (AOV)
The more trust is built from retained customers, the more they will be willing to spend in your interior design business than an average customer.
Read also – How To Generate More Revenue in Your Interior Design Business?
Customer Retention Metrics
Interior design business is built on relationships. When you want to build your relationships and retain clients, it is crucial to choose the right customers. For example, a young, growing family who has just purchased a house will visit regularly for your services than a retired family. They are both equally important but the ones requiring more nurturing are the younger family.
Blending your personal and professional life is equally important for an interior designer. It, therefore, means spending time with the right people. It only makes sense to work with customers who are friendly and understanding. Dealing with complicated clients can be frustrating and ineffective communication can weigh down your energy and business name.
Compromised relationships can affect your reputation leading to losing already established clients. It's essential to assess clients in terms of design vision, timeline, cost, and availability. Taking time in understanding each other's projects will strengthen your discerning power on the right customers.
It's equally critical to know how to balance and to know when to be a boss and when to be a friend. Once you get a client and decide to commit, it is wise to make sure you give it your best shot in ensuring the vision comes to reality.
Read also – Pricing Strategies for Interior Designers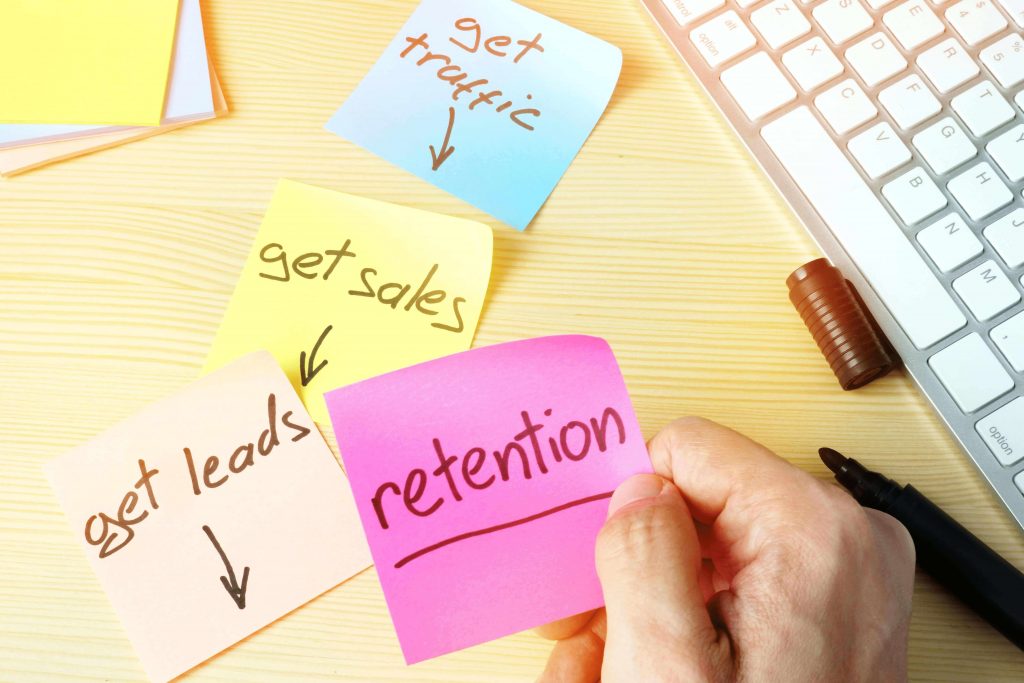 Image Credit: zoho.com
Your interior design task will involve working closely with contractors to oversee the quality of the building and installation. Trusted connection with the contractors and the builders is critical as you will want to be part of the process fully and avoid wastage that may be costly to your business and the client. You will also need them for successive tasks, therefore, better relationships will go a long way in meeting your goals.
Communicate with the client throughout the process to manage their expectations and lessen their worries. Being emotionally sensitive to your clients and discretion will build on loyalty and trust. They may even open up on their personal lives as you partake in the journey to make their spaces efficient and adorable.
Therefore, friendliness and sensitivity to their perceptions are crucial. However, lay a boundary so that your first task is being the interior designer followed by being a friend. Boundaries will ensure you both serve the purpose and none takes advantage of the other through compromised payments.
Participate in community events like sports and charity galas to maintain visibility. Remember to also keep in touch with your clients as out of sight is definitely out of mind. Be a cheerleader of your clients by congratulating them on their job promotions, attending their birthdays, sending gifts, attending weddings, and grieving with them when in loss too.
Being social will build trust and confidence in your personality and will also boost confidence in your interior design business. A good personality is a reflection of your professionalism. Being authentic will motivate you to always do your best hence, attracting more loyal customers.
Read also – How Do Designers Get Interior Design Clients On A Low Budget?
Calculating Your Customer Retention Rate
Customer retention rate(CRR) is attained by getting the difference between the customers remaining at the end of the period and the new customers acquired. The number is then divided by the initial number of customers then multiplied by a hundred to get the percentage.

Image Credit: randallreilly.com
It indicates the percentage of customers lost during a certain period. It is unfortunate but sometimes circumstances are different but, accepting the reality and making amendments where possible is essential.
It is attained by getting and dividing the number of customers lost by the number of customers you began within the period then multiplied by 100 to get the percentage. There are different ways of calculating the churn rate and you can base on either the number of customers, the value of recurring business lost, and the percentage of recurring value lost.

Image Credit: zoho.com
15 Best Strategies To Improve Client Retention in an Interior Design Business:
Quick fast replies improve retention rates by 73% according to a survey done in 2021 by Zen desk blog. A reply can be informing the customer that you have seen their message or giving them a specific time to solve their problem.
Read also – 15 Problems Most Interior Design Business Faces
2. Use context to deliver personalized support interactions
You can train your support team and offer tools to quickly get personalized information such as language, contact details, dates, and notes about your clients to avoid repetitive questions that may tire your clients as they narrate their stories over and over.
3. Simplify customer service workflow
Create multiple support forms and ticket fields to provide customers with personalized forms then connect them to the software support system. The support system will direct different types of tickets to specialized agents.
4. Offer Omni channel support system to reach clients where they are
Omnichannel support will empower the clients to choose the channels they prefer unlike limiting them to one or two channels. It will save the customers from calling the contact support and decrease the effort it takes in making a purchase.
Read also – 15 Steps To Create Interior Design Contract
5. Gather customer feedback consistently
Customer feedback can be as simple as a thumbs up or a thumbs down after solving their problems. Conduct more surveys and ask specific questions on questionnaires such as how they would describe their experience with the products? what is not working for them and why?
And which channels on the business of design do they prefer using for customer support? Then you can sit down with your customer support group to identify the problems and how to solve and meet your client expectations hence maintaining customer satisfaction.
6. Make the clients feel important
The customers are an asset to your interior design business and letting them know they are valuable through social media is essential. Treat them like they are the only and number one clients. It will warm their hearts and make them receptive to the services offered.
7. Manage client problems and solve them amicably
Every client is different with diverse needs. It is, therefore, important to address their problems on a personal level to feel they are included and important. A happy client is all you need for your design project and interior design marketing. A survey indicates 65% of the customers appreciated a seamless online experience. Customers want to purchase from companies that provide quality online experiences as they are quick and easy.
8. Maintain one on one communication
Try to maintain a dialogue with customers to form bonds and make them feel appreciated. Follow them up beyond the sales and take each project as seriously as it deserves. Deliver your services on-time and apologize beforehand when you perceive that you may delay on a project and genuinely explain your reasons. When you deliver smaller projects with quality, they will trust you with bigger projects.
Read also – The Complete Guide To Interior Design Project Management
9. Exceed expectations in areas that will benefit the client
It may mean delivering more projects and working on them even if it will imply working extra hours. It will please the customer to have their tasks delivered on time and they will refer more clients for your interior design services.
Rewarding loyal customers is a better way to spur their motivation and commitment. Strong incentives include loyalty programs, discount codes, and special offers. Loyalty programs will help your interior design business to collect more details on your customers. Thus, will help you offer more personalized rewards and offers. Loyalty programs will reward customers and provide a positive and customized experience based on sale insights.
Read also – How To Market Yourself As An Interior Designer?
11. Support courses your clients care about
54% of customers prefer buying from interior design firms that prioritize diversity, equity, and inclusion of their communities and workplaces. They appreciate associating with companies that provide community social responsibilities(CSR) such as donating food to the needy, shoes, planting trees, and promoting sustainability programs.
12. Maintain a customer communication calendar
When customers are silent, it's up to you and your team to be proactive. You need to reach out and re-establish your relationships. You can implement adopting a communication calendar to manage customer engagement and create opportunities to upsell and cross-sell.
A communication calendar will help you keep track of the last time you talked with your clients. It eases launching a promotion program and eradicating problems that your customers may not even be aware of. For example, when a customer has a subscription that is set to expire on a certain date, you can send them an email reminding them that they need to renew before a certain date.
13. Start a customer education program
A customer education program will indicate a long-term investment in your customer base. Thus, the business will create self-service tools like a knowledge base and community forums. The client will then utilize the features to locate solutions to service problems before reaching out to your support team. The program can as well extend beyond your products and services.
Read also – 12 Best eLearning Courses for Interior Designers
14. Offer unique services to your customers
It may be difficult but the rewards are worth the effort. People buy what holds value to them. For example, automating a process that no company can draw your customers and make them commit to your brand. It will also help to track and retain them.
15. Build trust with your customers
When building trust with your customers, do not assume that because they buy from you, they trust you. They may be buying out of curiosity or unavailability in other stores. Remember also that trust takes time to build.
Time and patience will only prove what is right and worth it. By definition, trust means a firm belief in reliability, truth, ability, or strength. Therefore, building on reliability and practicing the virtue of truthfulness will root a relationship.
Consistency in delivering effective services will prove your strength building more on your trust with your clients. In turn, your clients will trust your services and your brand. Trust will equate to more sales and establishment for your interior design business in a particular niche.
Read also – How To Build Strong Interior Design Brand?