Home » Design Ideas & Inspirations » 15 Best Interior Design Books for Interior Designers and Students in 2021
Introduction
Books are the best sources of information if you're looking to increase your creativity, interior design knowledge, or understanding of different styles or design rules.
From top interior designers' projects to practical tips for the everyday homeowner, you'll find everything you need in a book!
Interior design books won't only improve your knowledge but will also be inspirational. When you read, you recognize your misconceptions and mistakes, and you open your mind to different perspectives. You understand how design affects the way humans feel about their homes, how it makes a huge impact on the well-being of a person living in that space.
If you're on the hunt for something to read next and you're in the mood for some inspiration. We prepared a list of the best interior design books and tomes, which are ideal to prep for your next big design project.
See also – Best Interior Design Blogs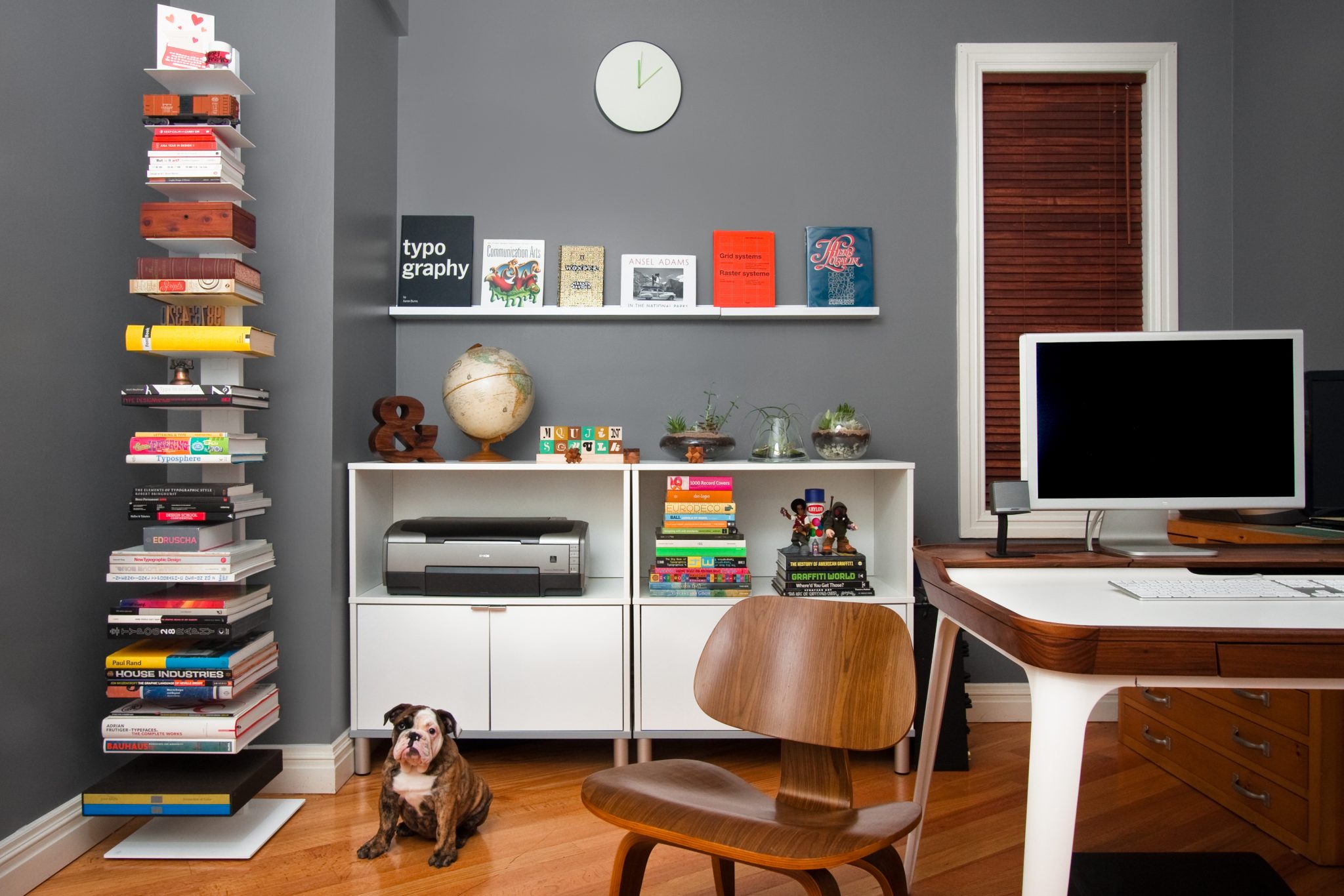 Image Credit: decorbooks.co.uk
15 Best Interior Design Books That You Must Read
Homebody: A Guide to Creating Spaces You Never Want to Leave
Playbook For The New Normal – Foyr Neo
It's the Little Things: Creating Big Moments in Your Home Through The Stylish Small Stuff
Edesign Business Blueprint – Foyr Neo
A House By the Sea by Bunny Williams
Styled: Secrets for arranging rooms, from tabletops to bookshelves by Emily Henderson
Evocative Style by Kelly Wearstler
Everything: A Maximalist Style Guide
Jungalow: Decorate Wild by Justina Blakeney
Inspired Design: The 100 Most Important Designers of the Past 100 Years
Habitat: The Field Guide to Decorating
Domino: The Book of Decorating
Rebecca Atwood: Living With Pattern Coffee Table Book
New York School of Interior Design: Home: The Foundations of Enduring Spaces
The Kinfolk Home: A Book for Fulfilling, Slow Living
1. Homebody: A Guide to Creating Spaces You Never Want to Leave
If you're a fan of HGTV's Fixer Upper, where Chip and Joanna transform houses into aesthetically pleasing homes, then this book by Joanna Gaines is something you'd want to add to your read-list.
In this book, you'll find ideas for designing a home with a personality that fits people living in it. You can also find practical design tips and tips on implementing ideas and more details on different design styles like farmhouse, industrial and classic styles.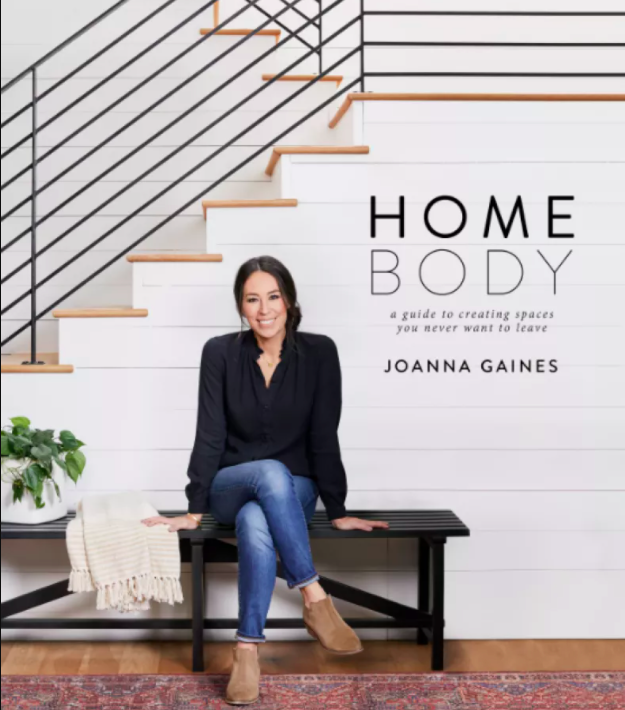 Image Credit: source
2. Interior Design Playbook In The New Normal From Foyr Neo
For over the past year, we have lived through a terrifying crisis, the impact of which has been harsh and far-ranging. These are unprecedented times, probably even the crisis of the generation, if not the century. It is unlike anything we've ever experienced before. So there is no right answer, no standard operating procedure, no playbook that could've been followed. But as business leaders, we sit at the intersection between well-being and performance, between keeping ourselves safe, while moving the needle a little every day. And the only way to achieve both and stay relevant after the pandemic lifts are by preparing well and building a resilient and shock-proof business plan.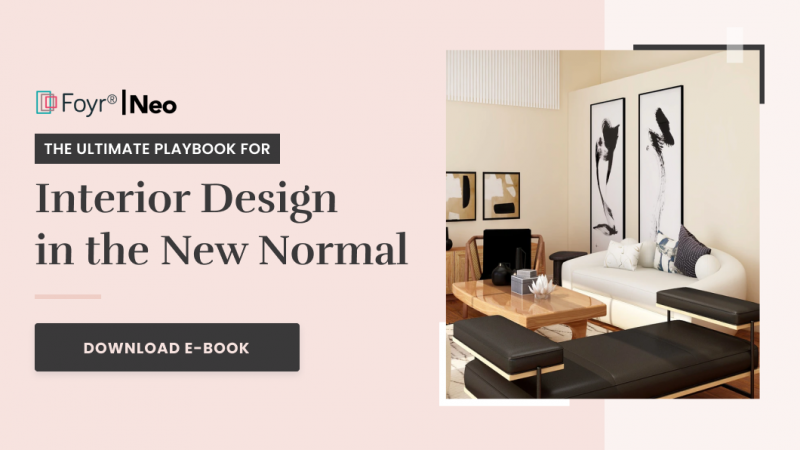 The world of work may well have changed forever. And while a calibrated, safe and smooth exit from the pandemic is what one wishes for in the times to come — we need all the ammunition we can get today as designers to learn how to operate within this "new normal" successfully every day. Possibly for a far longer time than we originally planned for. So we've tried to put together a checklist of useful things in this ebook that you can use to adapt and navigate to this new world of work smoother.
3. It's the Little Things: Creating Big Moments in Your Home Through The Stylish Small Stuff by Susanna Salk
Available on Rizzoli Bookstore for $45.00
This book features beautiful design details and arrangements that give a home its personality from the world's top designers, such as Bunny Williams, Alessandra Branca, John Derian, and others.
Salk gives design tips to add richness and personality to any interior, like adding trims and tassels, an upholstered chair in a corner, or an artistic mirror in an entry hall. To surround ourselves with things we love.
If you love decorating and want to take your home to a whole new level, this is definitely a book you want to read.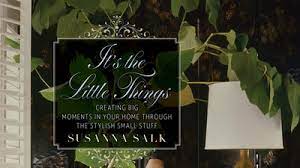 Image Credit: architecturaldigest.com
4. E-design Business Blueprint From Foyr Neo
The whole landscape and world of work have changed on account of the pandemic. Interior Designers today have completely pivoted to technology, and become more virtual than they were ever before. Now the only way to land a client or show a design is online. So there is no better time to embrace e-design; expand one's virtual clientele, invite more opportunities and book more business.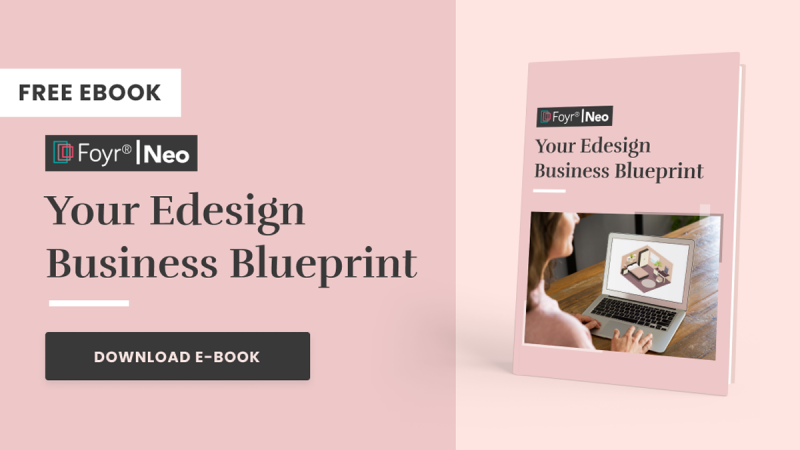 So whether it's due to the pandemic or the coming-of-age of cutting-edge technology, now you as a designer can complete your interior design service successfully without ever even having to set foot in your client's home! Download the ebook to learn everything you need to know to set up and scale your e-design business. 
5. A House By The Sea By Bunny Williams
In this book filled with aesthetic photographs, Bunny Williams takes us on a tour to her island home in the Dominican Republic, midst tropical gardens, overlooking the Caribbean Sea.
She tells the story about this home and the vision she and her husband shared while designing and decorating the house and gardens surrounding it while reflecting on the beauty and relaxation of island living.
Some parts are written by friends, providing a different perspective of being a guest of Bunny's and offering further insight into the architecture and decor at La Colina.
What makes this book especially enjoyable is Bunny's practical advice for every homeowner. She addresses many things in her book, like guest room design, mixing and matching, patios, and garden design.
This book is both entertaining and inspiring. You won't regret taking the time to flip through this gorgeous tome.
6. STYLED: Secrets for Arranging Rooms, from Tabletops to Bookshelves
The author Emily Henderson is a famous HGTV and Instagram icon. Her book is a great resource for those just getting started in the design world. In her book, she focuses on design's visual elements by arranging furniture around the living room or dining room and arranging items on the bookshelves.
She points out a set of tips and rules that can apply to various tastes and styles. Layering, balancing, and scaling all play into space's overall aesthetics and tie everything together.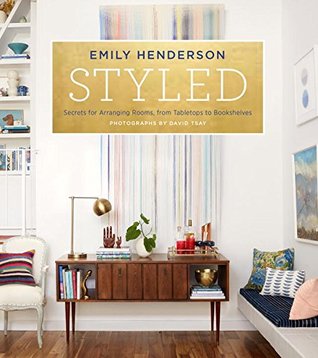 Image Credits: goodreads.com
7. Evocative Style by Kelly Wearstler
Available on Amazon.com for $55.00
Kelly Wearstler is one of the leading interior designers, known for her bold style and sophisticated blending.
Her book Evocative Style shows off Wearstler's mastery of constructing spaces that tell a story, whether through mixing vintage and contemporary pieces or experimenting with unique textures, patterns, and organic shapes along with mixing many periods of furniture.
It's full of whimsical and elegant ideas of bold color palettes and geometric artwork as she's pushing boundaries with her creative and rich modern interiors.
This book is a must-read for designers, stylists, and homeowners looking for elegant design inspiration for fascinating designs.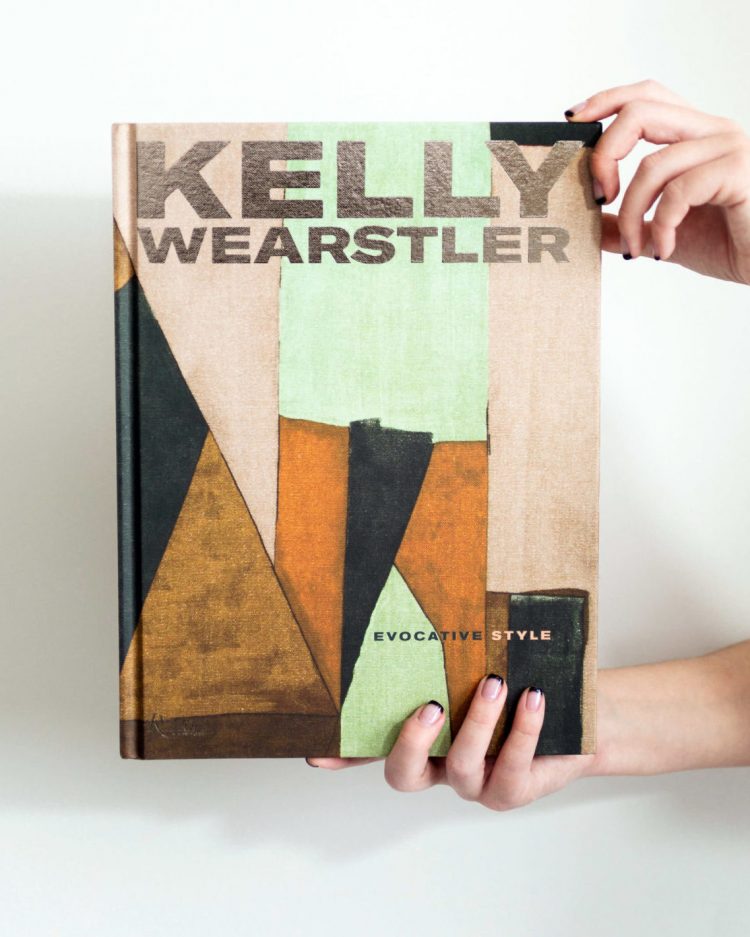 Image Credit: Source 
8. Everything: A Maximalist Style Guide
Available on Amazon.com for $45.00

'More is more' is the perfect way to describe Abigail Ahern's book Everything.
In this book, you'll learn the ins and outs of nailing the maximalist design aesthetic, from going bold with color to mixing furniture styles.
The Maximalism style embraces beautiful color palettes, luxurious textiles, patterns, ornament, and everything in between. Mixing and blending all beautifully to create a bedazzling space you'd be proud to call home.
If you want to learn to break the rules of interior design, play with different periods in a single room, and have fun with owning and displaying more items, this book is for you.
9. Jungalow: Decorate Wild by Justina Blakeney
Justina Blakeney's book, Jungalow: Decorate Wild, will inspire you to embrace your personal and wild style. From choosing color schemes, mixing striking patterns, and breaking away from traditional design principles. This book is the ultimate guide to wild,  free-spirited, and creative interiors.
This book is one of a kind; she's sharing a combo of uplifting inspiration mixed with her memoir, DIY instruction, and interior design philosophies.
Her goal is to encourage people to find inspiration in the world, bring bright colors into their homes, empower and inspire people to find their style and voice.
Read it cover to cover to get your Jungalow fix!
Available on Amazon.com for $37.99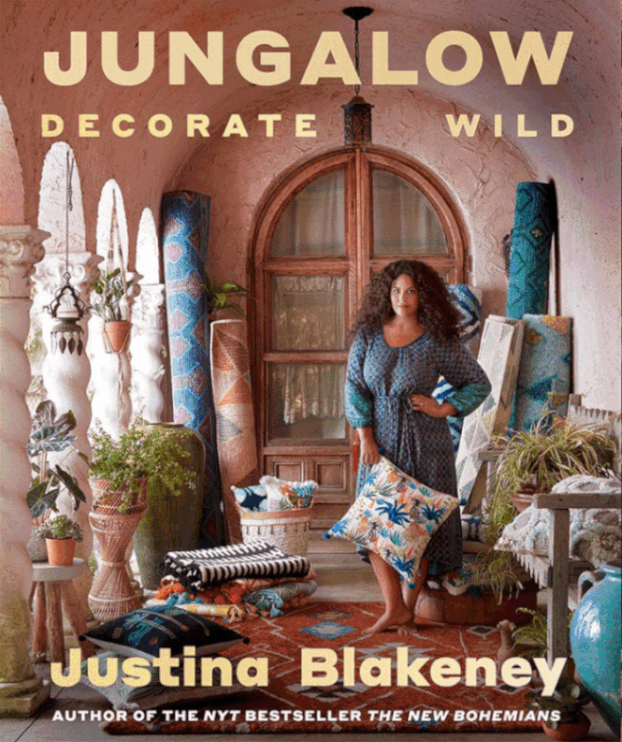 Image Credits: amazon.com
10. Inspired Design: The 100 Most Important Designers of the Past 100 Years by Jennifer Boles
If you're a design student, this book offers a comprehensive guide of the 100 most important designers – a great history book to learn from.
Unlike other books that address just one designer, this one rather features big interior designer names and their work, lessons to learn from them, and how they changed the industry and contributed to interior design history.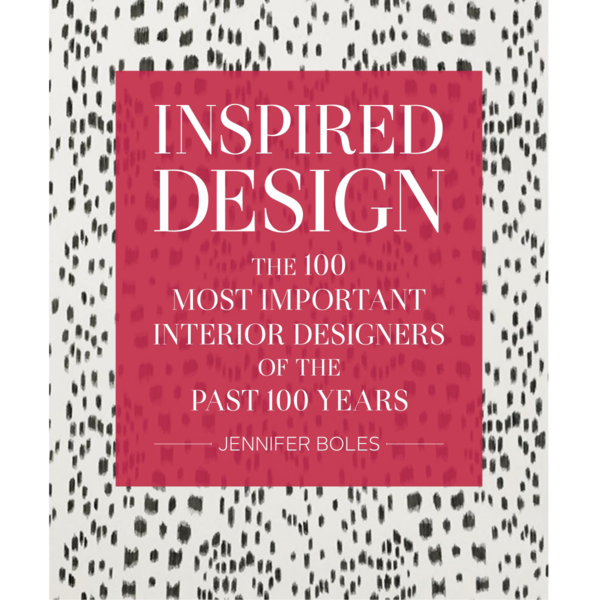 Image Credit : macycarlisle.com
Available on Amazon.com for $37.99
11. Habitat: The Field Guide to Decorating by Lauren Liess
Lauren's the home decor blogger and designer known for her great designs and her organizational work.
In her book, she encourages readers to bring nature inside by mixing modern eclectic collections and quirky vintage decor.
In this book, she addresses:
Fundamentals – which incorporates lists of outlines of materials, tips, and methods for creating a space
Aesthetics  – including style, mood, authenticity, juxtaposition, comfort, luxury, charm, risk, & confidence
A step-by-step guide for decorating each room in your home
You'll learn the essential elements of interior design, how to create a mood with your design, and how to tackle decor challenges.
The book is great for you whether you're a new interior designer or a student looking for advice on how to start creating a beautiful space or if you're a homeowner looking for a home makeover. It also makes for a beautiful coffee table book.
Available on Amazon for $16.95
12. Domino: The Book of Decorating
Domino: The Book of Decorating was a bestseller upon its release. It takes you room by room, giving you tips and tricks on how to decorate your own home, and provides a quintessential guide to interior design with plenty of photos of professionally decorated rooms in so many different styles.
It shows real-life inspiration on how creative people inhabit their spaces that don't have to be perfect. It helps to mix styles and tells you why rooms and the pieces in them work together well. And it's a quick read with many photos and magazine-like format.
Available on Amazon for $22.25
13. Rebecca Atwood: Living With Pattern
Textile designer Rebecca Atwood wrote this book to showcase the art of mixing and layering patterns. She provides inspirations and tips to help any design enthusiast properly work with patterns, get great designs, and transform their home decor from average to extraordinary.
Available on Potterybarn.com for $17.15
14. New York School of Interior Design: Home: The Foundations of Enduring Spaces by Ellen S. Fisher
This excellent reference for home decor is considered the ultimate Interior Design guide. This book contains detailed interior design content with a comprehensive focus on home design, color theory, and space-specific areas.
It offers the key elements of design, rendering it the only book you'll ever need – it was built on the Home Study Course that is the foundation of the school's curriculum.
It's a helpful reference for student and self-taught designers and decorators when it comes to the technical elements of the job.
Available on Amazon.com $41.46
15. The Kinfolk Home: A Book for Fulfilling, Slow Living by Nathan Williams
Kinfolk author Nathan Williams takes readers inside 35 homes worldwide, interviewing people about their home design and styling. He showcases how to embrace slow life to get benefits like simplifying your life and cultivating community— which allows you to create a beautiful and intimate living space from different perspectives around the world.
In this book, the reader explores the stunning interiors of those homes. Some have constructed modern urban homes, while others honor their history and their roots.
The book features insightful conversations, artistic aesthetics, and vibrant photographs of each home tour, which is guaranteed to inspire.
Available on Amazon.com $22.00
Conclusion
If you're a student, a designer, or a homeowner, those books will teach you a thing or two about design, colors, process, and more.
However, if you're just starting a business as an interior designer, Edesign Business Blueprint will provide you with a sound strategy to have more opportunities, expand your clientele base, plan the tools you need, and set services and prices for a successful virtual business.
If you're in business at the moment, The Ultimate Playbook for Interior Design in the New Normal will help you navigate things successfully with a checklist of things to do. It will teach you ways to adapt your business during the pandemic's new normal to adjust and build enough resilience to keep your business running and navigate successfully.
See also – Interior Design Client Questionnaire
Click to rate this post!
[Total:

0

Average:

0

]