Home » Interior Design » The Ultimate Guide To Starting An Interior Design Blog
How to Start an Interior Design Blog?
According to Statista, there are more than 4.66 billion active internet users. Of these, there are 4.32 billion mobile internet users and 4.2% are active social media users. This is an indication of the kind of engagement you can achieve on the internet for your interior design business. 
What is the greatest source of information in the modern age? It's the internet! So, having an online presence is inevitable for any professional interior designer. That is why if you are wondering how to start an interior design blog, the idea is a sensible one.
Read also – How To Create A Succesful Interior Design Website?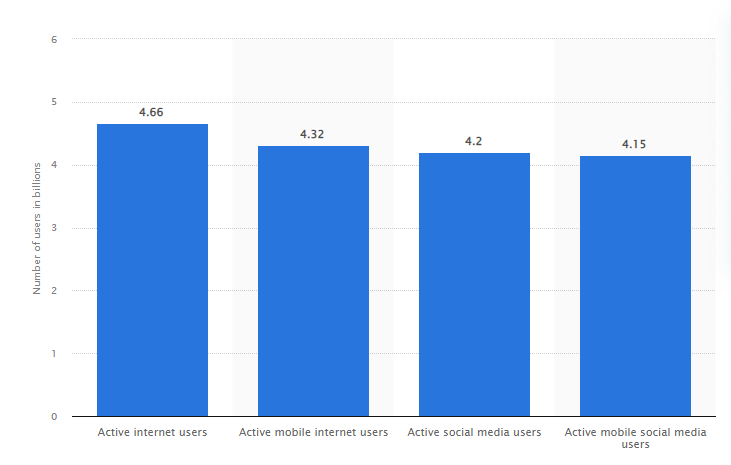 Image Credit: statista.com
Blogging can help you connect with different audiences from across the world and increase your knowledge too. It also can help you showcase project experience, client testimonials, designs ideas, and more. In other words, your blog can double up as your portfolio and attract new clients. 
Here, we will discuss why you need blogging as an interior designer and how to design your own interior design blog. We'll throw in some of the top interior design blogs for reference too.