Home » Interior Design » 14 Best Content Marketing Ideas for Interior Designers
Content Marketing for Interior Designers
Content marketing is crucial to all serious and lean business types. Content-based users now distinguish the market at higher rates (55%), and expectations on marketing a brand through its storytelling are essential. An interesting story feed-in hashtags do the magic in attracting followers building your interior design business. However, competition rates are stiff, and keeping up requires consistently related stories that depict a company's liveliness yet functionality to maintain your new clients.
Initially, interior designers designed their content using images, sketches, swatches, and color palettes. The digital transformation has flipped the trend into interior designers' marketing by telling exciting stories of their companies to their target audience through videos, before and after pictures, home decor Instagram posts with tips and best practices, projects on sites like the Houzz or Apartment Therapy, ideas, and e-books, and stories about your team.
Read also – Digital Marketing For Interior Designers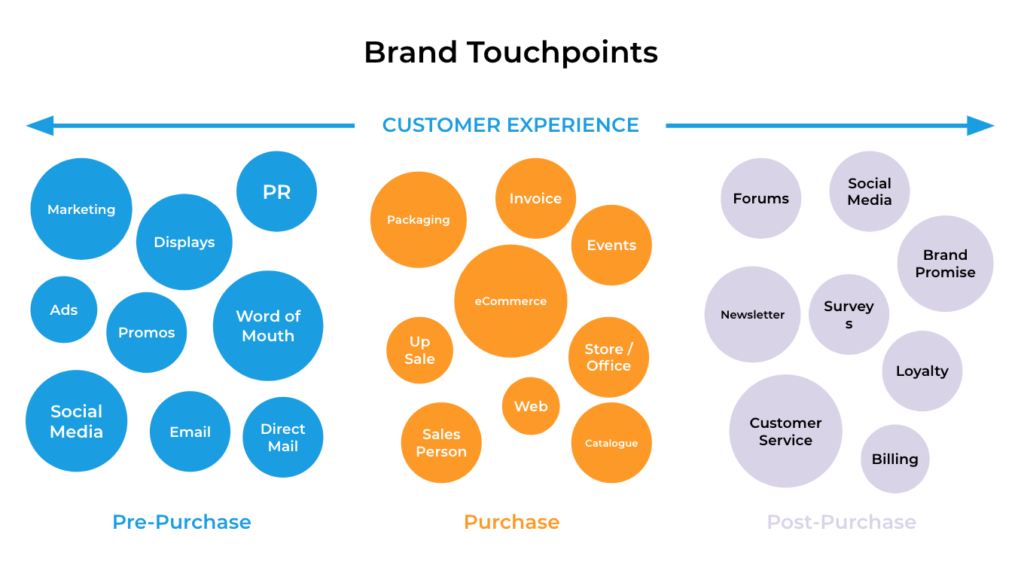 Image credit: cxcommerce.co.uk
What is Content Marketing?
You have heard someone mentioning content marketing, but alternatively, you have no idea what it means and are embarrassed to ask about it. Congratulations, you are on the right path to gaining insight. Content marketing is technically a marketing technique creating and distributing valuable, reliable, and consistent content to attract a clearly defined audience to achieve profitability.
Importance of Planning Social Media Calendar
Content calendars improve one's confidence in their task and in achieving long-term social goals. Calendars are similar to a framework depicting the business frame plans that one intends to share and promote to their potential clients. It helps determine the content pillars whereby one can choose the type of content they want to display to the public in different social media contexts such as in linked in, WhatsApp, Instagram, and Facebook.
The social media marketing contents do not need to be similar. The different social media posts add to curiosity to the followers and maintain their attention. Contents can be prepared in advance, but pop-ups can be aired as they spontaneously occur while blogging.
Calendars keep one organized and help in keeping on track. It will help one attain a better perspective of their marketing plans, and one can align their blog topics with the contents. It will be easier establishing content gaps, avoiding neglecting certain projects over others, and meeting deadlines.
Maintaining consistency in content creation is easier with calendars. Offering relevant, educational, design ideas and design services yet entertaining content glues your followers and established loyal followers who identify with the brand-building on your digital marketing. A brand with a tendency to post its contents daily stands closer attention and traffic on its brand.
Calendars also help in engaging with the audience. However, one should be careful not to repeat the already posted content as it will bore their audience, and posting irrelevant posts will anger the established audience. You can use your dining room's high-quality pictures and post them on your Facebook pages, or on Instagram with Instagram hashtags. Take advantage of the goldmine.
Visibility across departments is eased with calendars. The sales and marketing departments, for example, can have their programs aligned and, in return, close more business deals. It will also be easier to support other departments by supporting their overall plans and maintaining proper communication.
It becomes easier to keep track of the company's performance. Establishing a company's effectiveness and performance growth is enhanced by calendars. It will be easier to offer and meeting the customers' needs. Benchmarking with other successful brands that the company looks up to is made easier with established calendars.
The increasingly hectic schedules tend to keep one-off track of important dates and events. However, calendars will help in correcting the problem and reducing memorizing the dates. It will also help a manager know the appropriate time to prepare a blog, focus on promos, and build on its marketing curves.
Calendars enhance brainstorming. Sharing different views and ideas will help promote the company's growth by spurring creativity amongst the team members. Getting feedback and suggestions from the clients will also help the company gauge its popularity and preference performances. Amendments can then be made from the conclusions.
A social media content calendar helps identify successful content pieces and use them for the company's advantage. One can promote their e-books and infographic content through using social media sites and earn revenues from it.
Read also – Pinterest Marketing for Interior Designers
14 Best Content Marketing Ideas for Interior Designers:
Creating an effective social media calendar is essential to any lean company. Several steps can help achieve an ideal social media calendar. You can start by auditing your social network and content. Having a clear picture of one's social media platform helps identify the areas to improve on and embrace new opportunities.
A social media audit template should include the account security and passwords, goals and KPIs for each branded account, the audience, and demographics. It should not miss assigned responsibilities on the staff, the most successful posts, and the campaign strategies. The gaps, underwhelming results, and improvement opportunities should also be included.
Read also – How To Start Your Interior Design Business?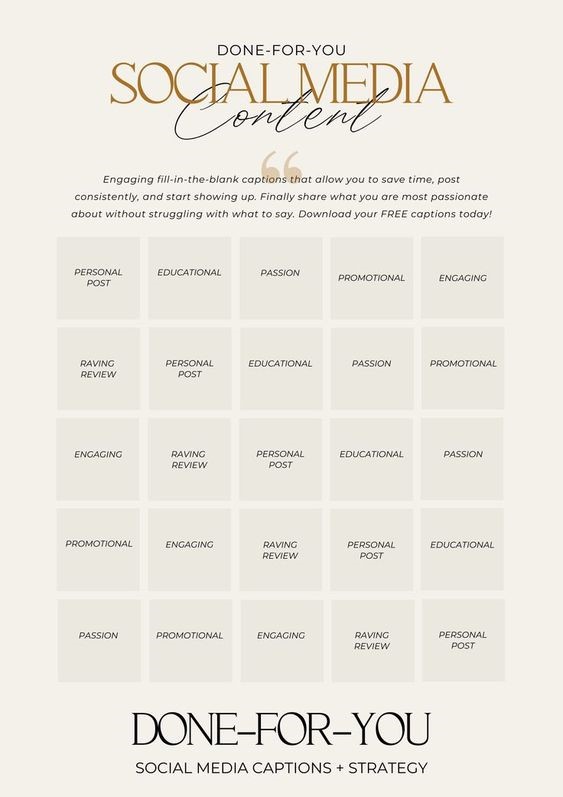 Image credit by Melissa Hernandez
Consider your social channels when selecting. One should consider new trendy developments and incorporate basing on their audience. For example, if your audience is on TikTok or Instagram, you can have your adverts and showcases the company's strong points that will draw your customers to view and follow.
It is also essential to ascertain one is clear on the social media platform's user demographics and reviewing the best practices for business marketing strategies.
Read also – How To Find Your Niche As An Interior Designer?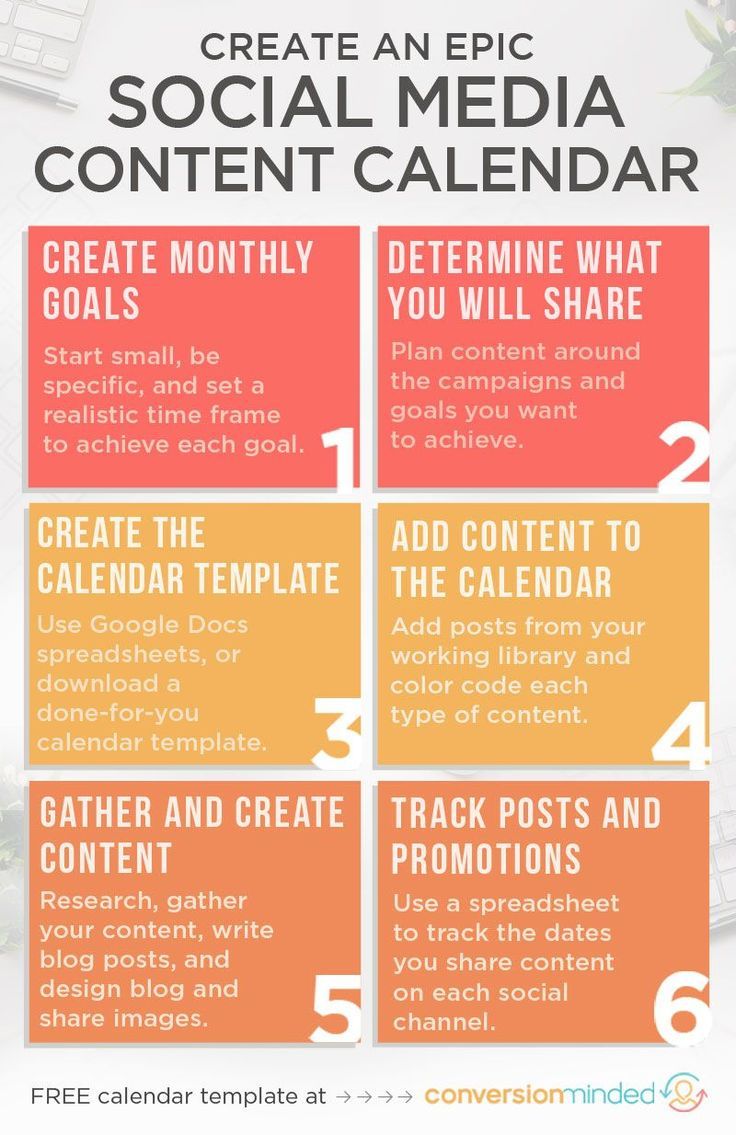 Image credit by Sandra Clayton
3. Consider the data to track
It is also essential to consider the best data that one's social media content calendar needs to track. When developing your content marketing, you will need to know which roles your team is carrying out from who is responsible for certain tasks, the time duration to complete the job, when it will be approved, published, and its success.
Your platform can follow a distinguished format like a feed post with an IGTV, a story poll, and live streams. You can also have a geo-targeting of your audience. Your content can focus on a geographical position. Your value will determine if the posts need to be topical or general.
You should also consider if you want your content paid or unpaid. Therefore, incorporating information regarding the content is critical if the content has been posted, including the URL link for easy accessibility.
Read also – How To Market Your E-design Services?
4. Establish a workflow
Establishing a workflow is critical by considering the posting frequency on different social media platforms. It is also crucial to determine the content ratio one is ready to offer publicly. Remember to consider the individuals approving your content from the copy-editor, legal team, and the CEO.
When your workflow is determined, documenting it is vital, especially in a platform that's easy to find, like on your social media calendar spreadsheet.
Read also – How To Get New Clients For Interior Design Business?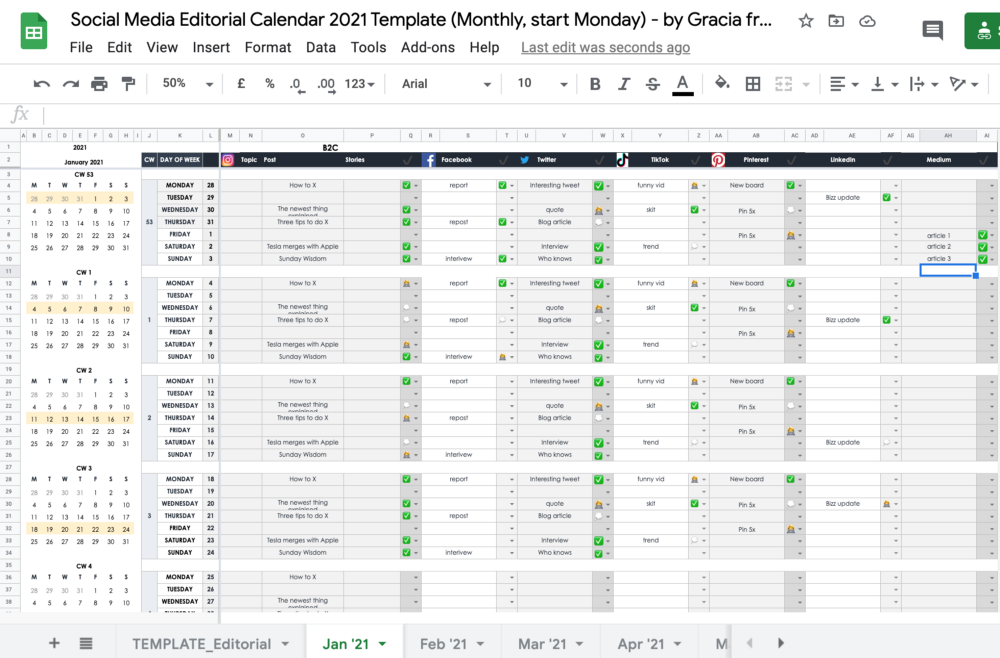 Image credit: Medium.com
5. Remember to make a content library for your assets
You can use your dropbox or google drive, or you can utilize the company's internal network. Your social media library should be large enough to accommodate large files, accessible from your phone or computer, shareable with your team members. It should provide links to individual files that can also be included in the calendar.
Read also – Interior Design Sourcing and Procurement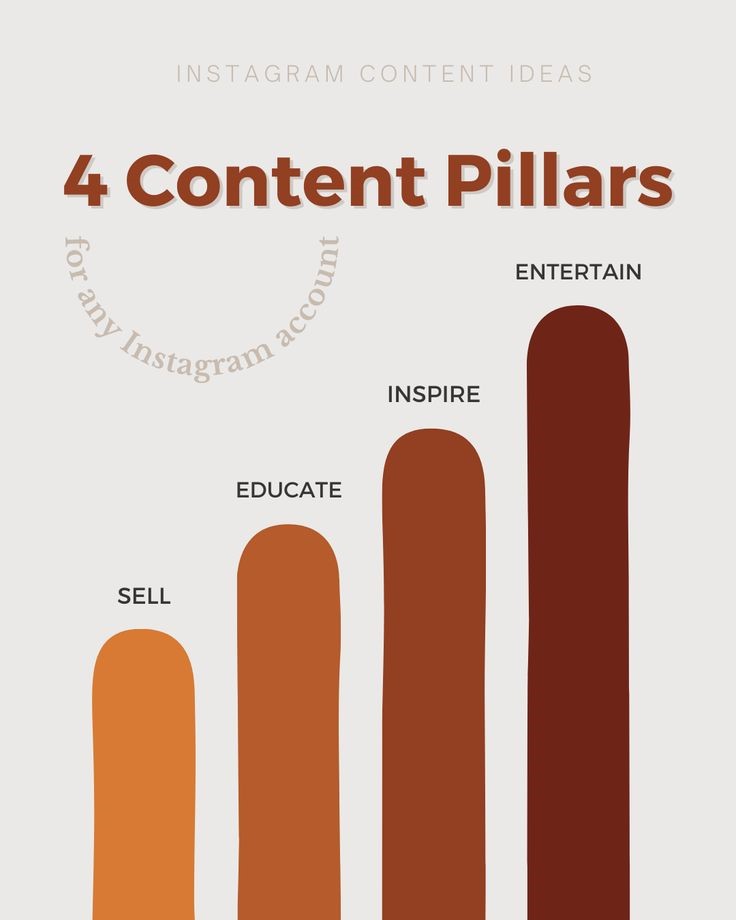 Image credit by Kimberly Pavao
6. Create posts
Create your posts after checking how they feel about how they will affect your audience's emotions. Being intentional on what one intends their audience to know will impact the diction and photos used when communicating through your story.
The page should have positions to alter, like additional space to add more content if it feels it's undetailed or vague. You may also want to include beautiful pictures capturing the moments and events you are showcasing to your audience.
Read also – Influencer Marketing for Interior Designers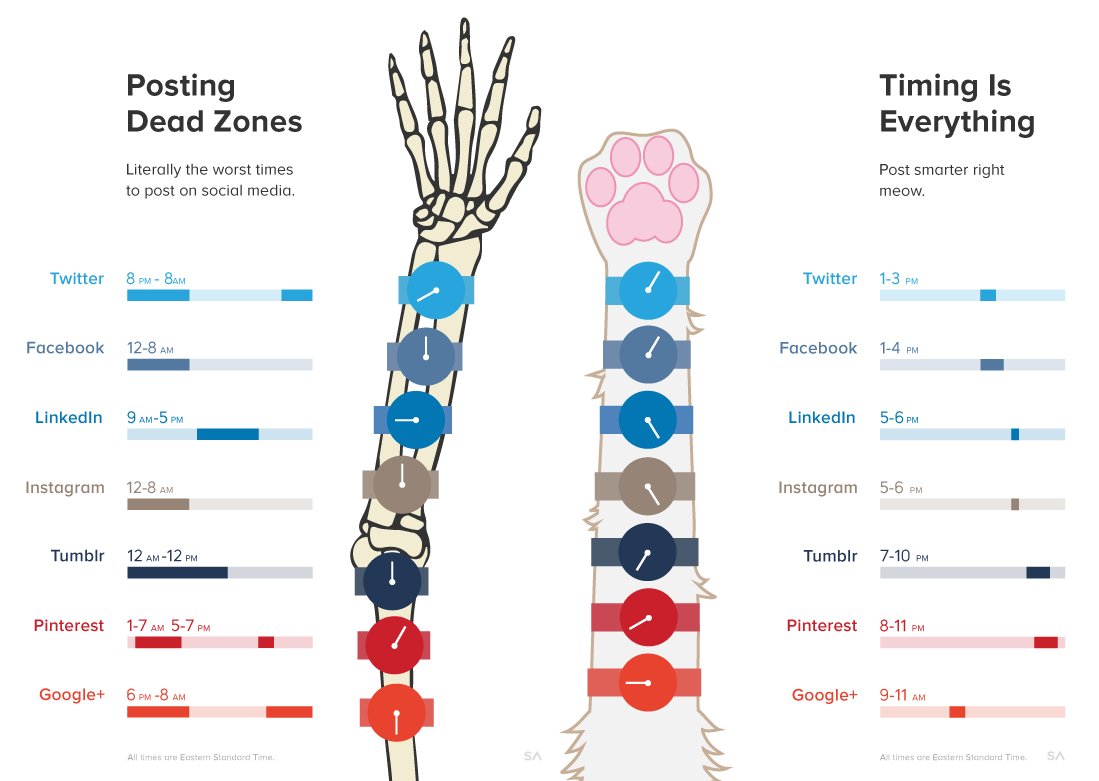 Image credit by Hillary Rose
7. Review and feedback
You can test with your colleagues first before displaying your content publicly. Let them give their views and suggestions openly. After their reviews, work on the raised issues and offer another type of content to gauge what the audience may want.
Feedbacks will be more effective in spotting the gaps and making amendments from the educative criticism and suggestions. Some of the aspects that you may need to consider if they apply to your content include review questions such as is it easy for your audience to download the infographics? And do they understand the UTM parameters?
Read also – How To Create Mood Boards for Interior Design?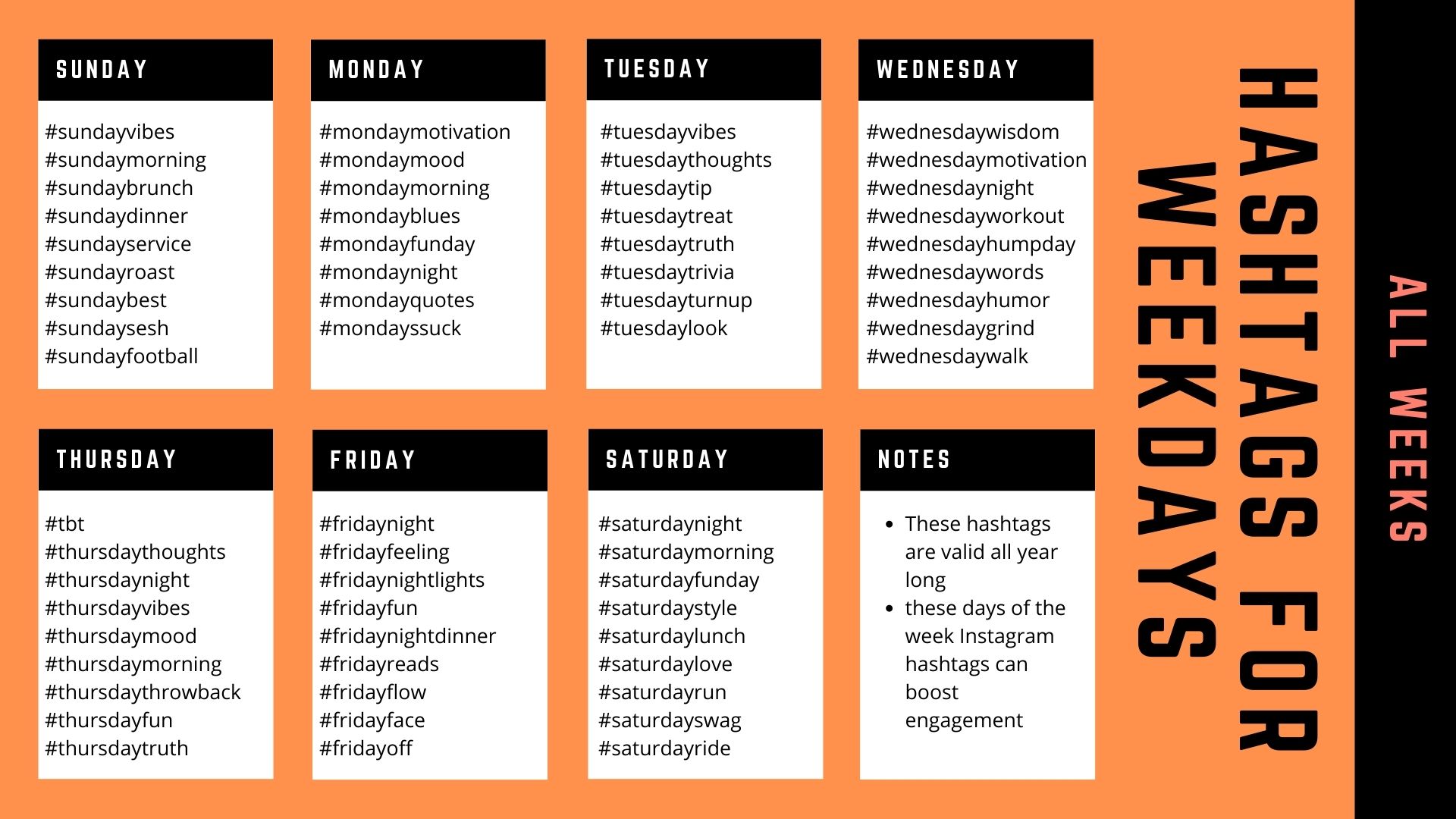 Image credit: thesocialms.com
8. Publish your content
It is advisable to publish your content consistently. When you have many feeds, it will tend to consume most of your time. It is, therefore, advisable to have a calendar to have proper planning and timing to achieve maximum results.
Read also – Instagram Marketing for Interior Designers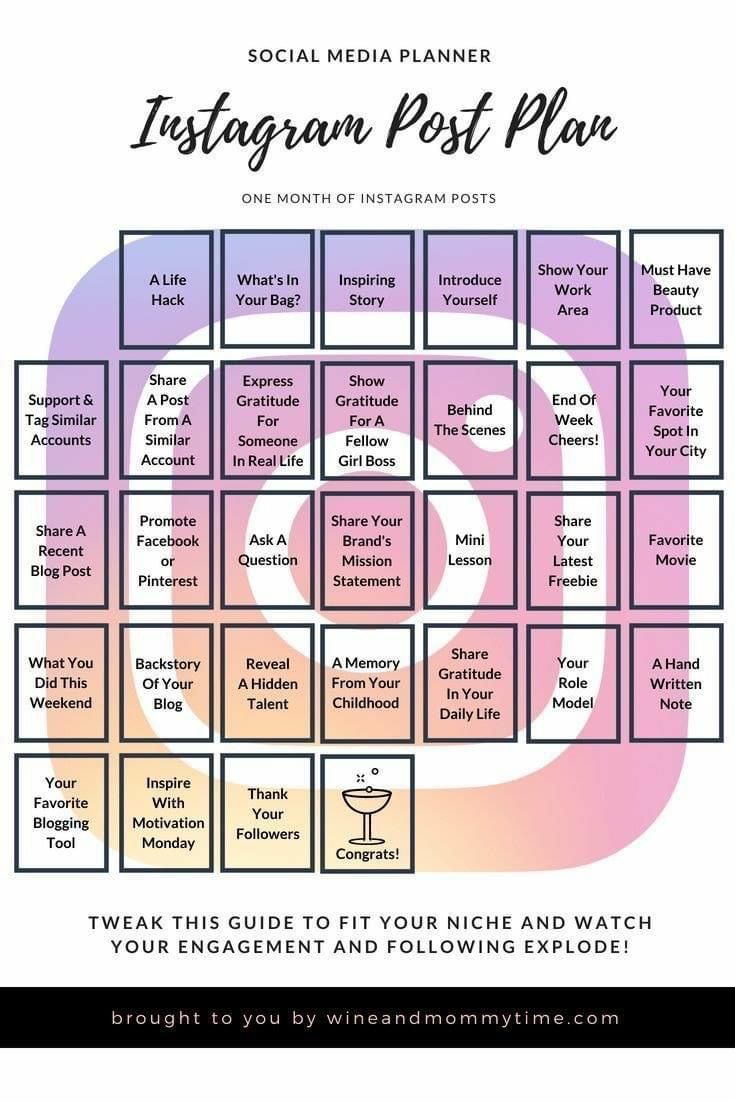 Image credit by Alina Rose
9. Include interesting statistics
Statistics make your content factual and realistic. Show off those numbers that will define and distinguish your posts from the rest to increase your user engagement. It has been verified that 74% of social media followers are keen and interested in factual statistics. Taking advantage of statistics will build on your branding and traffic.
You can utilize your calendar to plan on different contents to showcase on and research on the statistics related to the contents.
Read also – Lead Generation for Interior Design Business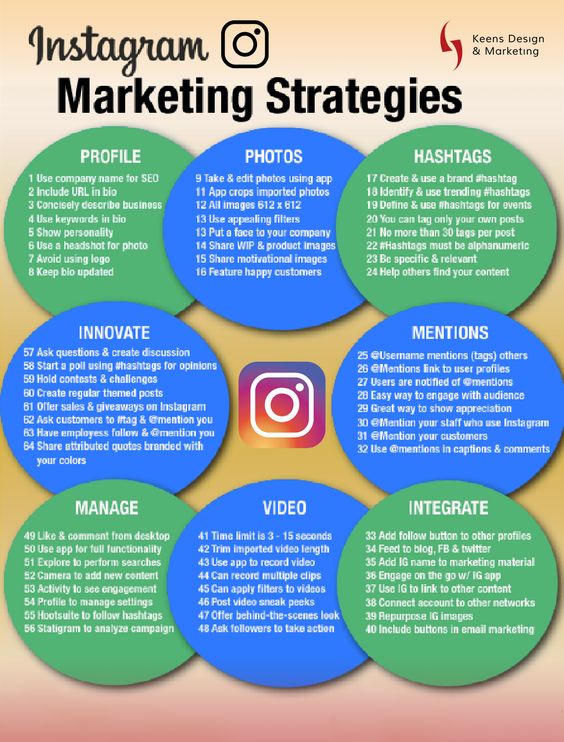 Image credit: pinterest.com
10. Use eye-catchy articles
Interesting articles improve your SEO, making it easy for both the user and the engine search robots to understand your content. Begin by telling a story, include foreshadows of upcoming events, and also have a transition. First, consider your location, choose your best team, and incorporate a good concept.
Remember to plan effectively to meet your audience's expectations and select a perfect model to promote your content.
Read also – How To Stop Losing Money in Your Interior Design Business?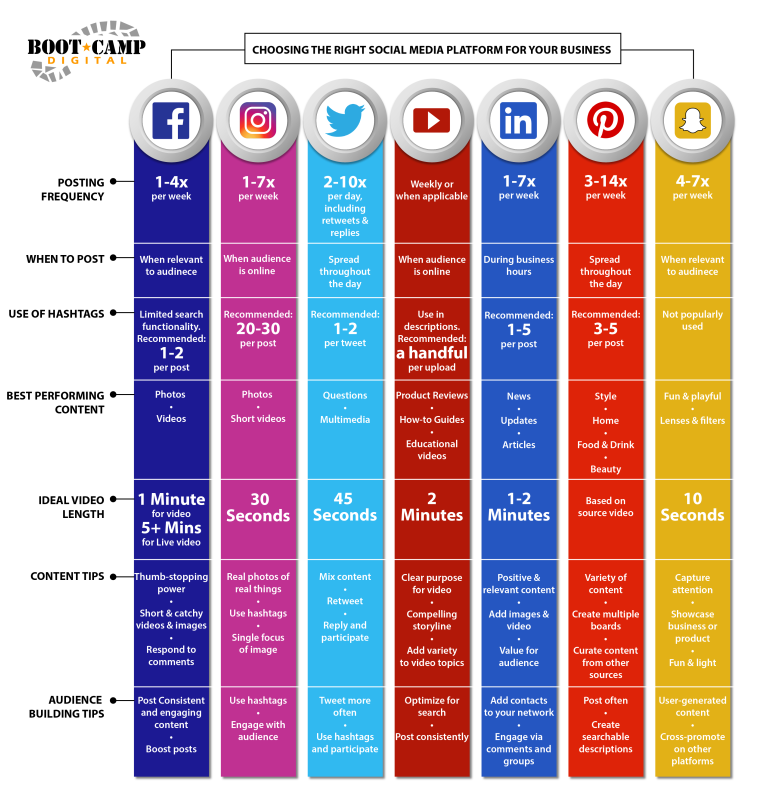 Image credit: bootcampdigital.com
11. Use product pictures
Pictures are the best sales promoters. Your audience may consider buying your products based on the quality pictures that tell your story. Therefore, it is prudent to invest in a good camera to get quality pictures that will speak volumes about your account.
Read also – Financial Management for Interior Designers
12. Include giveaways
Contests help in building the community. The more your audience participates in competitions, the more your reviews increase, and traffic flow is produced. Rewarding your audience also helps build your brand awareness, increases your subscribers the sales, and increases your engagements.
You can offer giveaways to your clients every four months or discounted offers at the end of every month on all purchases and two different services provided.
Read also – How To Pick The Right Clients for Interior Design Business?
13. Keep your profile active
Active profiles attract your audience, building your brand awareness, and promote your rankings. It also helps in creating traffic and increasing conversions. You can choose to answer questions by keeping your sentences concise, stating the key points, sharing unique and factual information, and avoiding impulsiveness. You can also choose to share what you are reading with your audience to maintain an active profile.
Inspirational quotes once in a while will glue your audience to your page. You can highlight a new product or service as well. You can also offer quick video training on your products and services to keep your content relevant. Share beyond-the-scenes photos; it makes your audience attentive and eager to see more.
Introduce fun facts or share memes or Fam photos. You can also re-blog an old post using an ICYM (If you missed it) to emphasize specific content and build awareness.
Read also – Best AI-Powered Interior Design Software
14. Consider your questions
When asking your audience questions, consider looking for popular questions under your niche and view your competitors' activity. You can also utilize your site to look for more questions, and Twitter handle can also help check on inspiration questions. Social media followers like tips and tricks applicable in their daily lives. You can therefore create DIY remedies or offer quick solutions to everyday problems.
Recommending a helpful tool to your audience also helps in keeping your profile active and building your brand. You can also connect with your audience by sharing thank you notes and adding pictures to show your appreciation and soft skills. You can also program to have specific days to share your weekly round-ups on interesting articles.
You can also choose to highlight a biz friend's post to show your support to others, building on your image and branding. Sometimes you can choose to have a varying length of your content by giving a long story once in a while, alternating with short stories. You can also choose to share free resources to entice your audience and build on traffic.
Read also – Interior Design Client Questionnaire
With the Right Interior Design Software, You Can Build a Successful Business
Each stage of the interior design process will be made easier and more efficient if you have the correct business tools. Foyr Neo is a powerful interior design platform designed specifically for you, the designer. With a set of powerful tools, you can go from idea to photo-realistic rendering in minutes, including:
The option to select from thousands of pre-loaded objects such as furniture, plants, accessories, and more—or upload your own 3D models to produce the precise design your clients desire.

On-demand production of 4K photo-realistic renderings.

Advanced lighting and visualisation options are available.

Capabilities to do real-time 3D editing.
We enable designers to spend less time with software and more time with their clients by merging the capabilities of various tools into one platform. Foyr Neo is now available for a 14-day free trial, allowing you to explore the potential of infinite creation.