Home » Interior Design » 10 Best Email Marketing Ideas for Interior Designers
What is Email Marketing?
Did you just receive an email pop-up reminding you to return and grab the items that you left in your online shopping cart? Chances are you have subscribed to quite a few brands' email newsletters and alerts. Even in the post-pandemic 2021 era email continues to be the most lucrative channel of marketing.
Brands today are trying to connect with the market in highly personalized yet budget-friendly ways, and email caters to this targeted way of marketing. With its broad reach of audience and longevity, emails are successful in delivering high ROI to the business, making it the most ideal marketing tool for business growth.
Interior designer companies are no exception to this rule. With interior design marketing, your audience has already expressed interest in you. They are a captive audience. Direct email ought to be a staple because, with interesting content, you give your potential clients a chance to connect with you when it pleases them. While IMs get deleted and Instagram posts get lost in the internet babble today, emails patiently wait, tucked away, for its customers.
For interior designing and home decor business owners, a systematic flow of content that displays your expertise, project progress, new deals, etc. Can cause a possible lead to turn into a valuable client.
For design firms, regular emails are great ways to remind your circle of contacts to check back on your website and hire you when the opportunity arises.
With all these factors in mind, here are some excellent marketing tips to use email marketing to campaign and boost your interior design business.
Figuring out why you are sending emails and who you want to get on your email list is an important step in helping you create content for your emails. Whatever you decide, you want to provide value and be authentic.
Your goal in collecting emails could be to start the onboarding process with clients, it could be to educate potential customers, it could be to show the value of an interior designer, you could want single dads to be the bulk of your list, or to attract families that just moved into town. Can you see how this would alter the content of your emails?
What you don't want to do is just push out information about your company without thinking about what your list will want to read. This is why it is important to know who you are targeting and who your ideal clients are. You could want to send emails to single dads so that they ultimately hire you to decorate their kid's rooms.
You could create a lead magnet (the thing that you trade for their email address) that is titled, "transitioning from 1 home to 2: a guide for single dads." it could include a list of items needed to furnish the kid's rooms and pictures of your past projects. It would also include your contact information and services. Emails that you would send to them would be geared toward single dads too. You could include fun crafts, recipes, or information on creating kid-friendly spaces.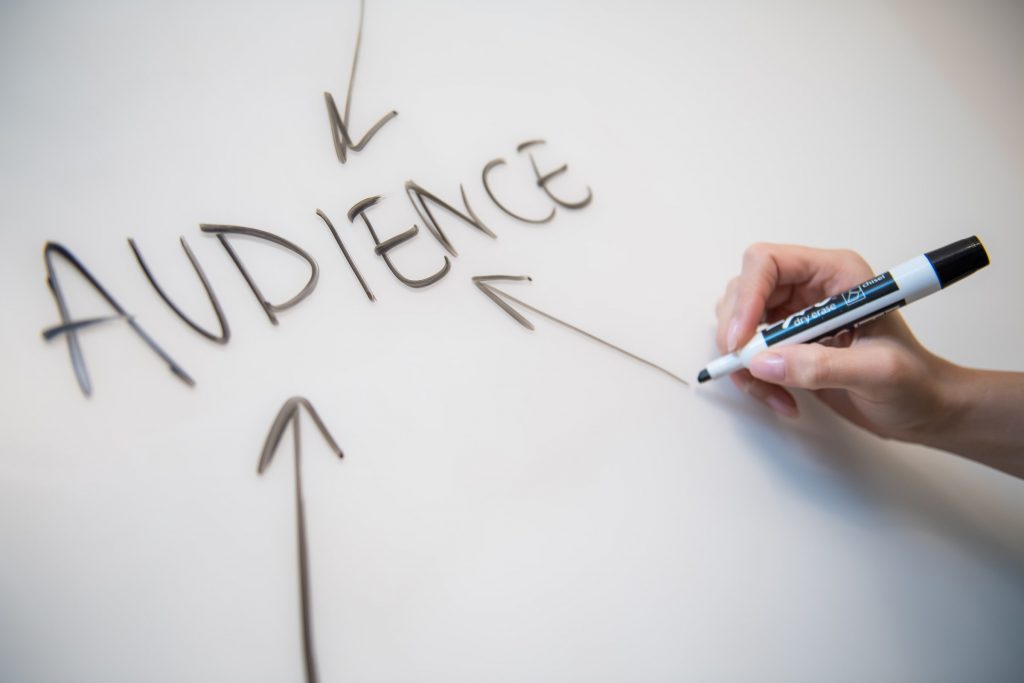 Image Credit: unsplash.com
If you are just starting an email list, put an opt-in box in several places on your website, you want it to be there when someone is ready to give you their email, not have to go looking for it. People are more protective over their email so the old "sign up for my newsletter" isn't as effective as it once was.
You want to offer them something in exchange for their email address – the lead magnet. This could be a guide, an e-book, worksheets, videos, email course, templates, resources, discount, free phone consultation – really there are so many options.
Once you have people's email, treasure it. Don't abuse them, but don't ignore them either. You want to be consistently sending emails, I recommend weekly, biweekly, or monthly. Send a welcome email telling them a little about yourself and what you do for your clients. Give them reasons to keep reading every email you send by making each one valuable to the reader.
If you're not using emails to promote your company, you're missing out on a huge potential. So let's get into the email marketing ideas for interior designers step-by-step.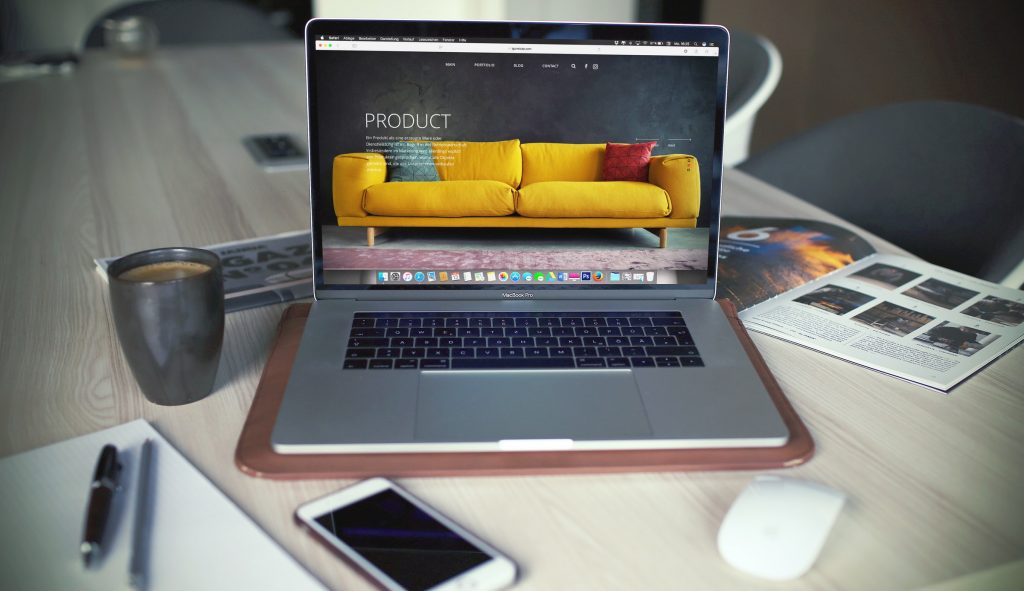 Image Credit: unsplash.com
10 Email Marketing Ideas for Interior Designers:
1. Collecting emails
Once you have your interior design website up and running make sure it has an email opt-in box put in as a pop –up in several pages across the platform. You don't want to make it hard for them to subscribe to your offerings.
Similarly, nowadays people are wary of freely giving up their email ids. So it makes more sense to offer something in exchange, like a discount code, e-book, newsletter, DIY guide, a short course, resources, etc., in exchange for it. You want to push the visitors into wanting to commit to your brand. you can also use social media to reach a wider client base.
Similarly, by incorporating an optional accessory form in the welcome email, you can enjoy client feedback and valuable inputs that can form the very basis of your targeted marketing strategy.
Read also – 23 Best Ways To Market Yourself As An Interior Designer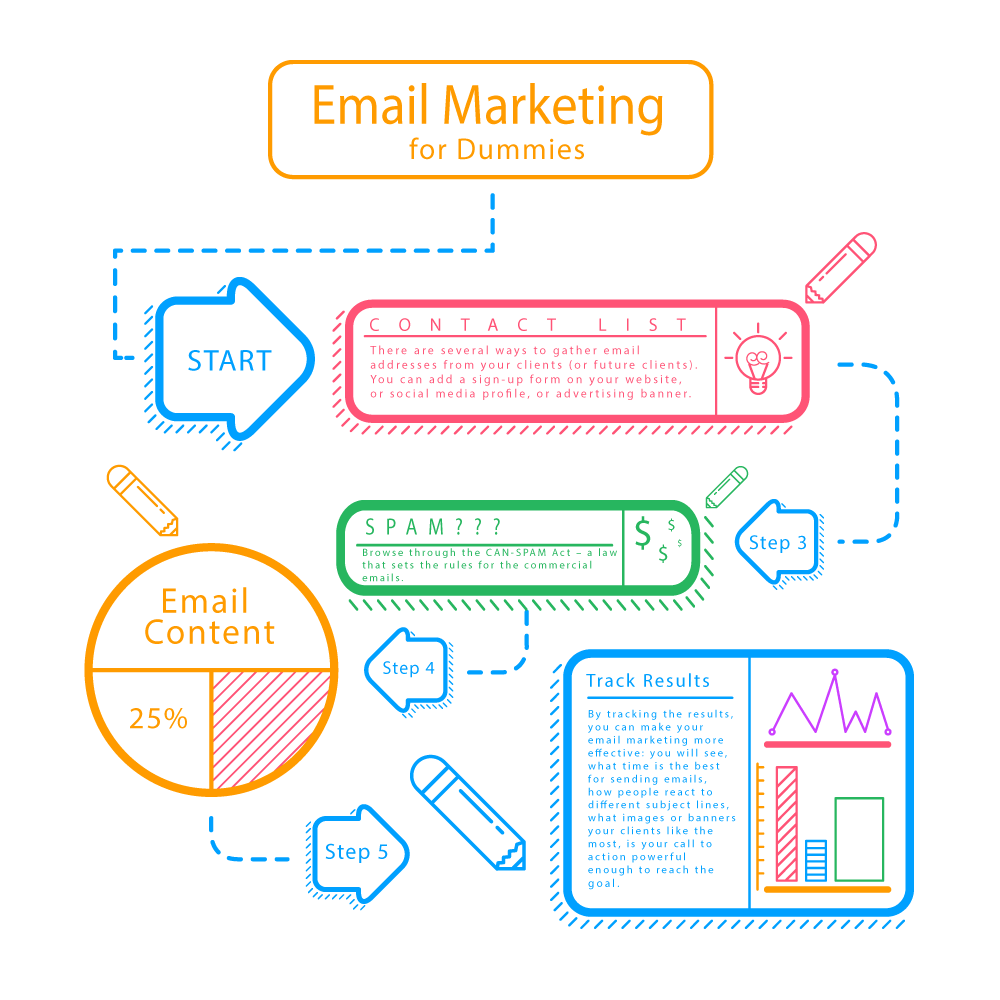 Image Credit: mysignature.io
2. Segregate your email subscribers
Now that you have attracted a bunch of subscribers, it's time to put them into boxes. And by this we mean, use their preferences, source of referrals, behaviors, profession, traits, etc. To categorize them so that you only send emails that may interest them and their likes. While this may be time-consuming, once segregated, you can optimize and group them for the future.
Read also – Influencer Marketing for Interior Designers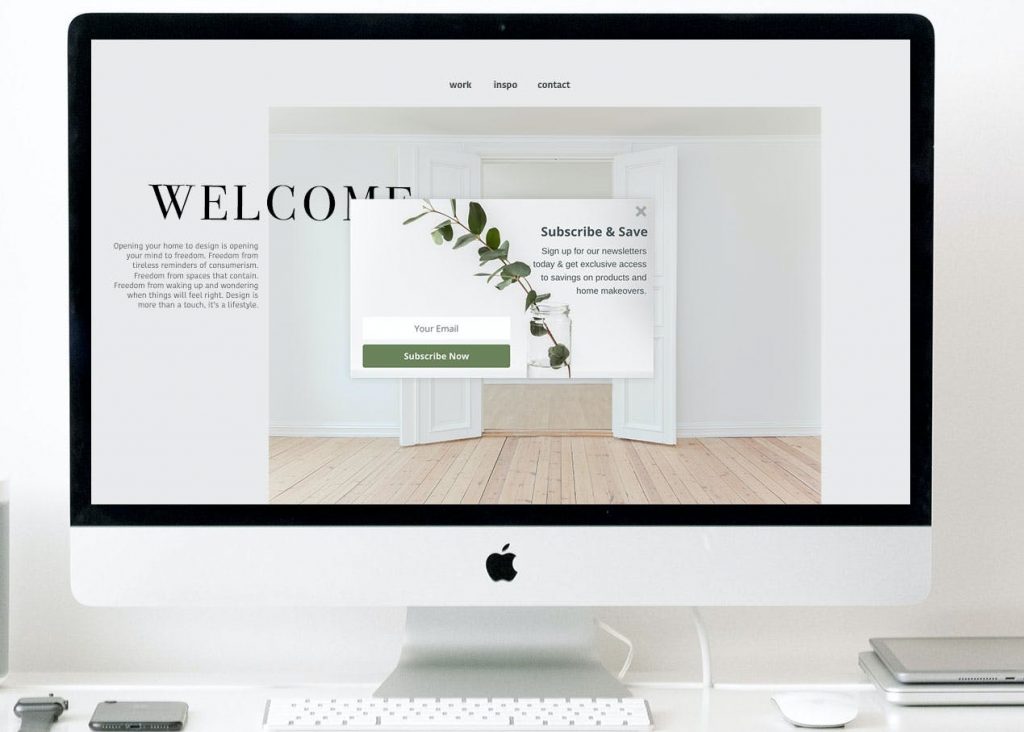 Image Credit: thoughtlab.com
3. Use refreshing templates
Whoever is thinking of sprucing up their space is on the lookout for a functional and appealing design. Your email alerts are an excellent gateway to display to your clients your sense of style and design. If you use the same old, drab email templates, the chances you will capture the interest of the readers is pretty low.
They will neither be motivated nor excited to open your next mail. An SEO-equipped email template that is not just fresh and beautiful, but speaks of your brand and brand values, making it easier for your readers to recognize, trust, and be intrigued by you. This will invariably turn these visitors into leads.
Read also – 20 Instagram Marketing Tips for Interior Designers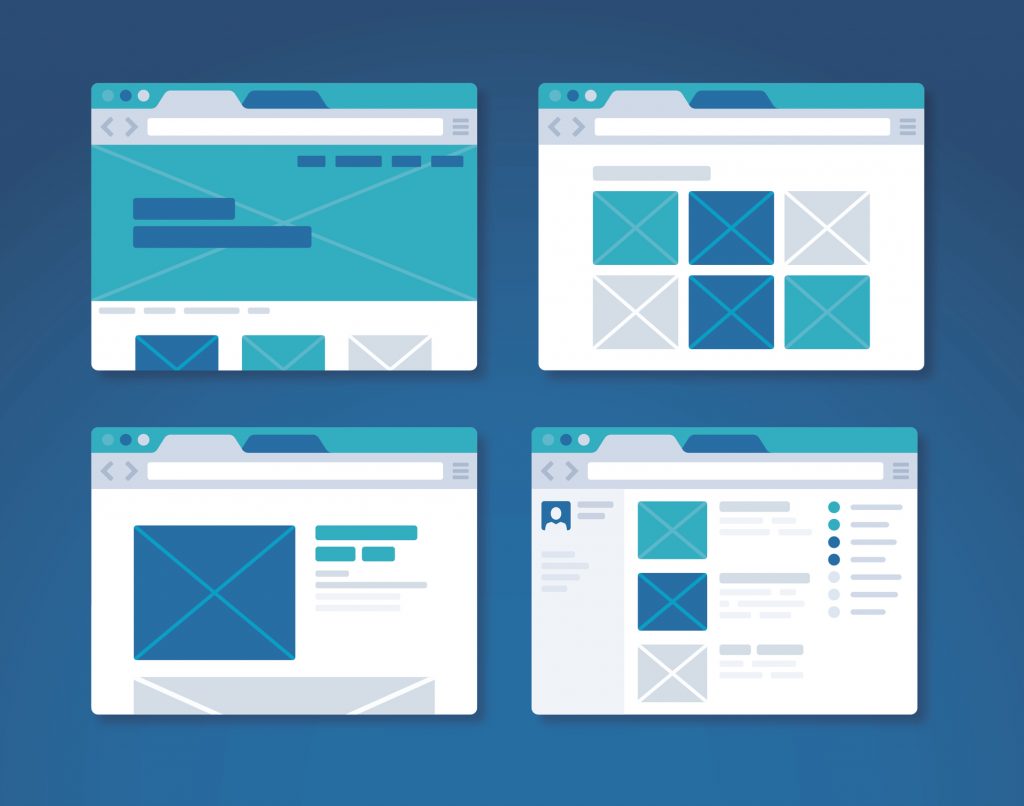 Image Credit: relationshipone.com
4. Write a compelling headline
Another foolproof method of getting subscribers to open and read your email is to ensure the headline is intriguing and exciting too. The subject line of the email is what will make the difference between a click and a delete.
A compelling subject line calls their attention to your mail from the countless mass messages that flood the inbox. Use trigger words such as free, easy, instant, how-to, etc., along with the problem you are solving with the email, will get the reader to read the entire post.
Read also – Pinterest Marketing for Interior Designers
5. Set clear goals for your campaigns
Each email that flies into the inbox of your subscribers must have a single, defined goal. For example, if the end goal is for them to sign up for a video call then your email must clearly state so. Similarly the one action such as reading a blog or completing a survey or signing up for the first complimentary consultation etc., you need them to take on reading your mail should be clearly stated.
With only seconds to spare a glance, the email marketing campaign must be articulate, crisp, concise, and engaging, pushing them to interact further with you.
Read also – E-design Marketing Strategies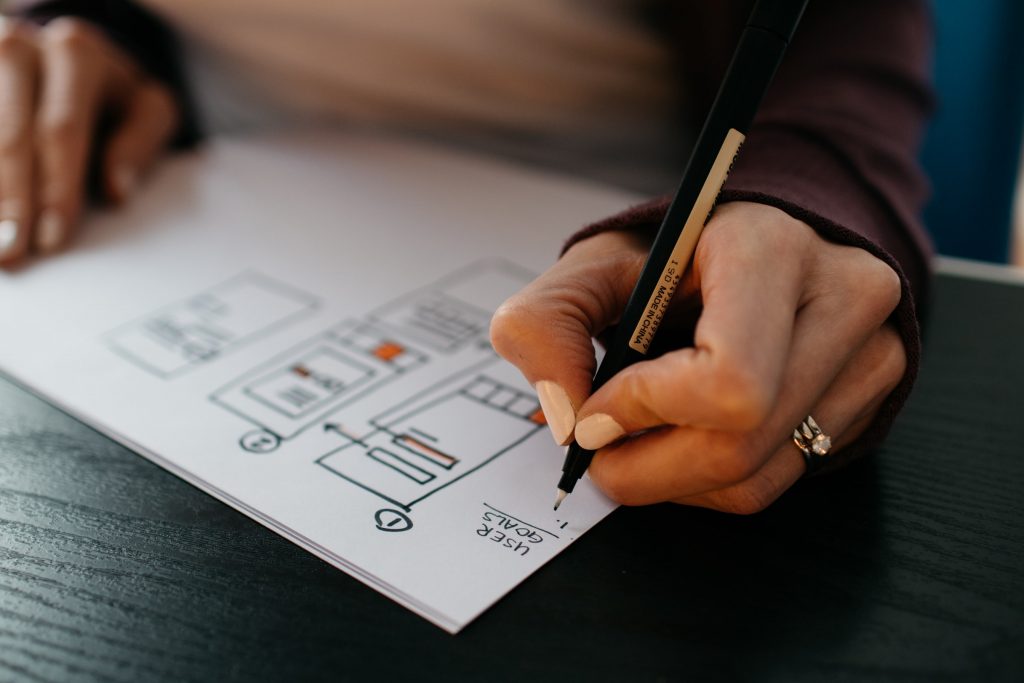 Image Credit: unsplash.com
Now that you have set a single goal for each email, be sure to call the readers to action so that you may accomplish that goal. For instance, if you want the reader to subscribe to your youtube channel, make sure you put that into words and also include the applicable subscribe button or link so that they complete the action.
You can also combine this action with the previous problem-solving trigger words to elicit a higher response rate. For instance:
"tired of the clutter that fills your cramped kitchen? Give us a call to fix up your first free design consultation today!" Needless to say, the call button or contact details must follow the above statement.
Read also – Setting Goals for Your Interior Design Business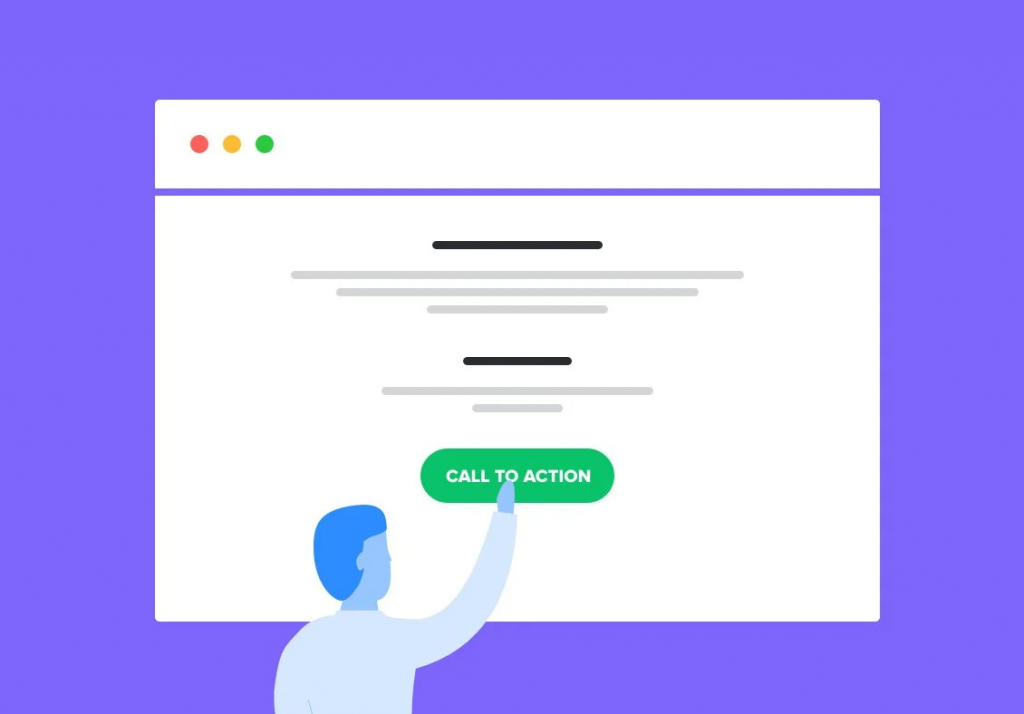 Image Credit: mailerlite.com
You have a list of subscribers who interact with you occasionally and have the potential to turn into regular readers and soon potential clients, you must now put your best foot forward to keep their interest.
This can be easily accomplished with little research, creativity, and a good content marketing plan. Pique their interests by giving the readers a sneak peek into your ongoing or completed projects with links that lead them to your website for full details.
Help them navigate through common hiccups we encounter in any space with tips and tricks. Days are so popular because it gains the confidence of the readers in your expertise once they have tackled their smaller problems at hand and chances are they will call on you to take charge for the bigger renovations or designing.
Read also – Lead Generation for Interior Design Business
Building the aforementioned trust and connection is vital for a long-term client-designer relationship. This isn't possible if the subscribers view you as just a digital program. People love to connect to personal stories, anecdotes, and relatable content.
So, adding life updates, major events, holiday and birthday offers, etc., brings in warmth and invites the readers to be a part of your family. After this, rates of conversion of leads often display an increase.
Read also – 15 Best Interior Design Trade Shows
9. Get creative with your images
This goes without saying but make sure to include high-quality photographs, gifs, and images in your emails.
Your expertise and brand identity are better translated with visually stunning graphics. And let's face it, just like with children's storybooks, no one likes to read long boring posts that carry no images.
Another end of being tech-savvy means, employing professional web and graphic designers who will make sure that your text and images are compatible across different screens like tablets, phones, laptops, mac, etc., without loss of matter.
Read also – Guide To Building A Strong Interior Design Brand
10. Use sequences & workflows
Interior design lead conversion is not as simple as a retail sale. Your potential client needs to think, ponder, decide on a budget and finally take the plunge. All this can take time and consistency is the key here. Once you have perfected your email campaign and got loyal followers, ensure you stay on top of their minds with regular online marketing.
This is. Marketing automation makes this easy through sequences and workflow. A drip campaign is ideal for an engaging and personalized campaign. It keeps the reader involved with specific emails that are modified and triggered according to their past interaction.
Read also – Best Social Media Platforms for Interior Designers
Tools for Email Marketing:
Even if you are too busy dealing with the creative and execution front of the business to keep a daily tab, you cannot afford to lose the precious subscribers and potential clients you have collected. Similarly, you want to keep expanding this contact list and drawing in traffic, even as your own company grows.
Whether you need to send kickback emails, project progress, or just promote current campaigns, whether you need to send kickback emails from lead offers, thank you emails after purchase, or just promote current campaigns here are some marketing services to ensure you hit the mark each day:
Mailchimp
Constant contact
Easysendy
Infusionsoft by keap
Sendpulse
Once you have designed the perfect email to entice customers, track their effectiveness. Then change the parameters of the information in your next email. This way you can determine which sections of the email marketing strategy work best to attract new clients and work off of the best practices for the same.
As you see, digital marketing for interior design services can help you expand your small business. Or at the very least it will help you find potential customers in the oddest of situations. Use the advantages of the technological era to your benefit and drive up your revenue exponentially.