Home » Design Ideas & Inspirations » 7 Best Teenage Girl Bedroom Ideas To Inspire Teenagers in 2020
Today, we're going to discuss the best teenage girl bedroom ideas.
While it is impossible to adopt a one-size-fits-all solution when it comes to bedroom decor ideas for teenagers, there are certainly best practices you can follow. Of course, you'll have to individualize the bedroom design for the specific person you're working with – particularly depending on whether you're looking for teen girl bedroom ideas or teen boy bedroom ideas, as these are very different.
However, despite this added work to come up with unique bedroom decor ideas, it is more than possible to create an amazing bedroom design that your teen will love. And that's where we at Foyr come in!
But before we review the best bedroom decor ideas for teenagers, let's review some key information when it comes to teen bedroom designs.
See also – Amazing Master Bedroom Ideas
What are the Essentials of Designing a Teenage Bedroom?
When it comes to designing the bedroom of your teenager's dreams, you might be thinking: How can I best design my teenage bedroom?
Not to worry – we have all the answers, including some essentials to keep in mind when coming up with bedroom decor ideas for teens.
First, it's highly important to recognize that every teenager has unique styles and interests, so every teenage bedroom idea must reflect that distinction. Teens want to feel like they belong and are being listened to, so designing a custom space that matches their interests is of the utmost importance. This is slightly more difficult if you're working with teens who share a bedroom; this just means you'll have to put in some extra thought and time with your teens to discover what style would work best.
Second, we all know that teens can be moody sometimes. Instead of arguing with them in these cases, it's often best to just let them have their space. But, if they don't have bedroom decor that fits their needs, they won't have any areas where they can go to reset. Thus, when coming up with the teen girl and teen boy bedroom ideas, it's important to consider what their needs are – in addition to their style preferences – so you can create a space that fits this.
Finally, your best bet when it comes to designing a teenage bedroom is to plan out all your ideas beforehand, to ensure they are cohesive, and so you can get approval from your teen before any real-life work takes place. If you follow this tip, then you'll surely save time and effort on redoing the bedroom decor, if it turns out that any changes need to be made.
With those essentials in mind, we're now ready to tell you our list of the best bedroom decor ideas for teen boys and teen girls alike. These tips will help you create the best design for your space!
See also – 30 Best Modern Bedroom Ideas
Best Teenage Girl Bedroom Ideas
1. Work within a theme
2. Use a bright color palette
3. Add vinyl wall graphics
4. Upgrade the bed area
5. Add lots of storage space
6. Make a homework area
7. Add magnetic wallpaper
1. Work Within A Theme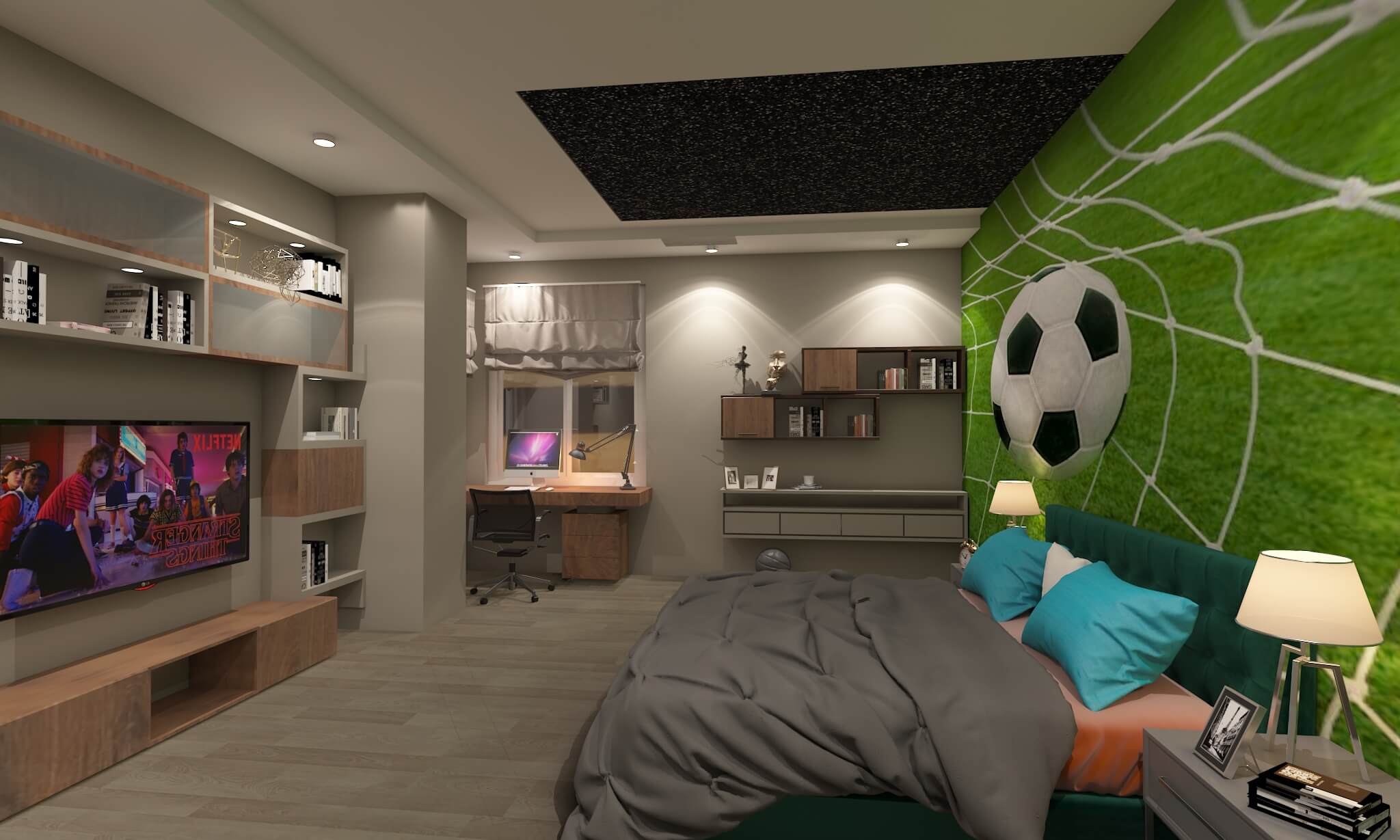 The best way to start a teen bedroom design is by selecting a theme. This is an easy way to help keep you focused on the overall picture, and ensure your design is cohesive. You can pull the theme from any of the teen's hobbies or interests, like sports, celebrities, movies, or cars. Once the theme for the teen bedroom design is selected, you can start working on important details like color schemes, furniture styles, and more.
2. Use A Bright Color Palette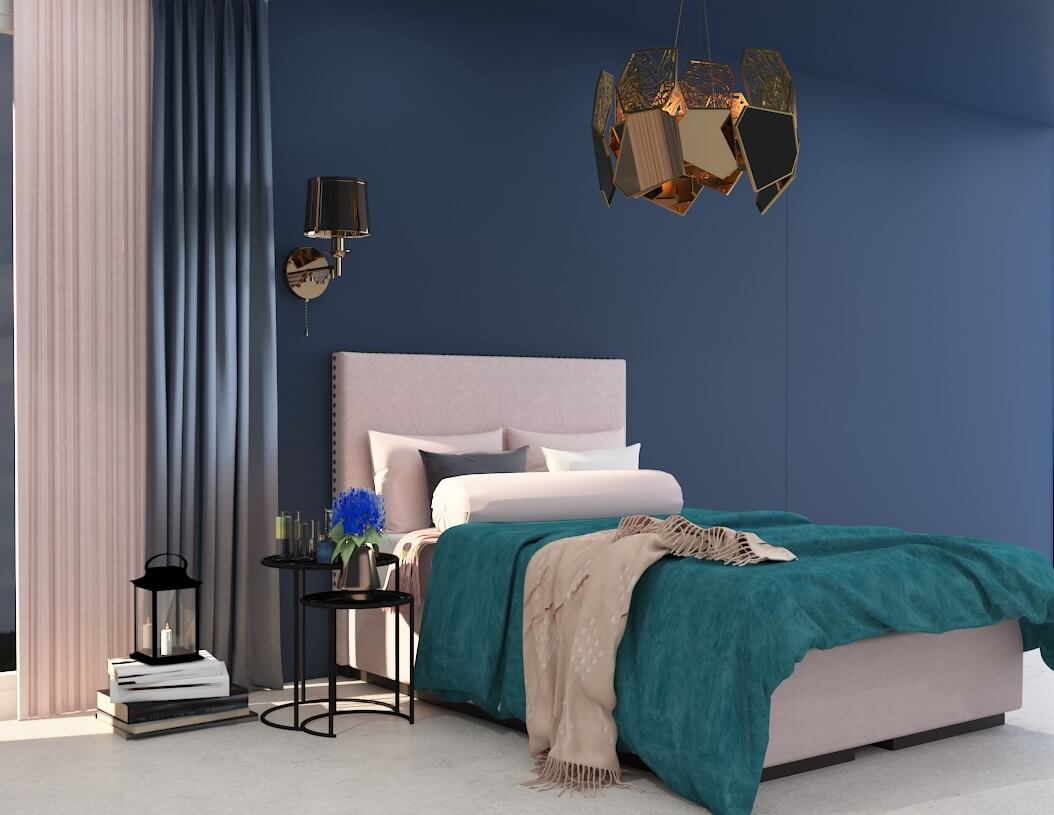 Girls rooms are often not the largest room in a house; and yet, teenagers tend to want a spacious area. Despite this predicament, you can create an illusion of space in the teen bedroom design by working with bright color palettes. These can be bright colors, like oranges and yellows, or lighter shades of cooler colors like blue. However, we recommend avoiding the color white – research has shown that it is not as effective at making teens' room designs feel spacious.
3. Add Vinyl Wall Graphics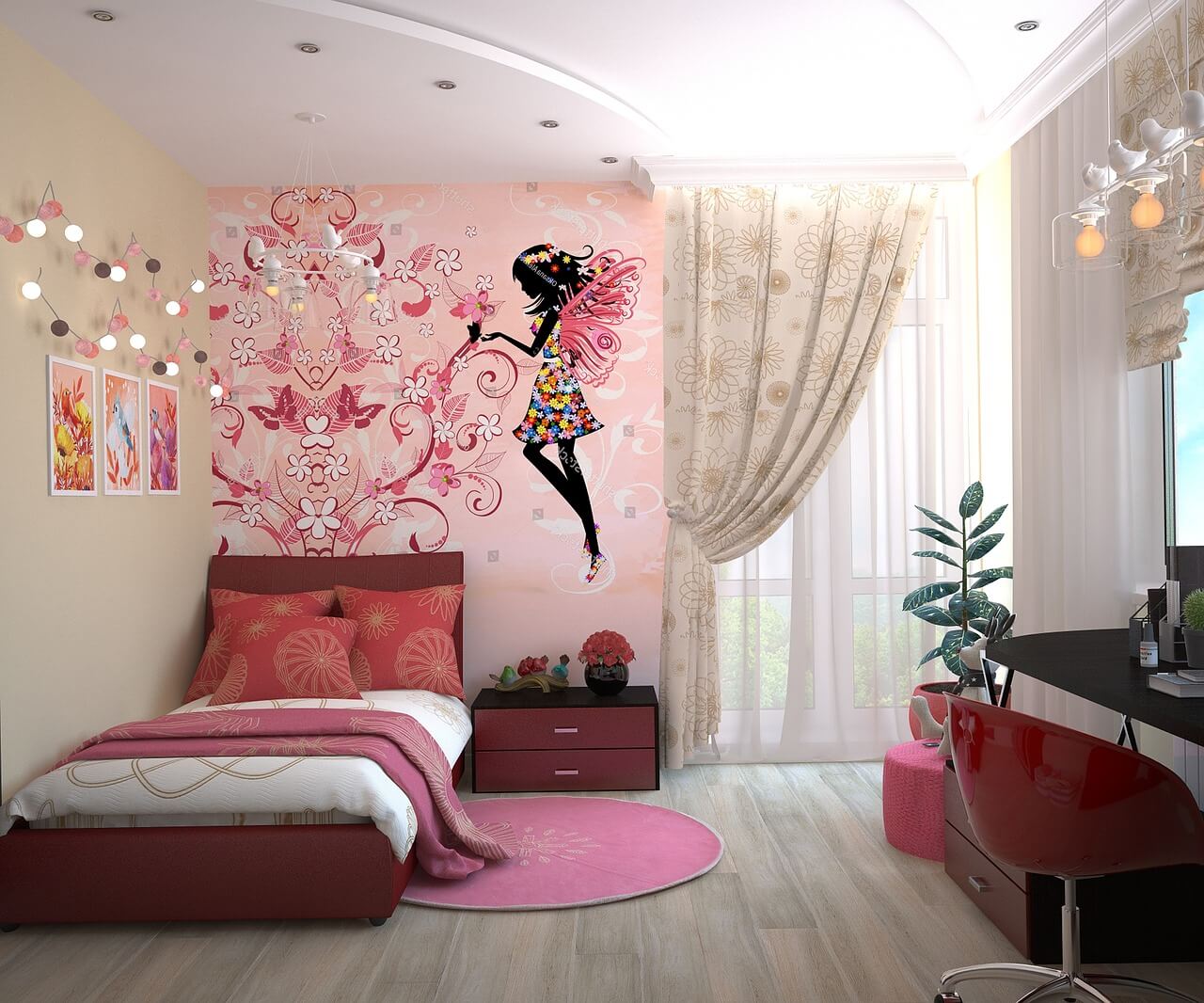 Our third teen bedroom idea is to use vinyl cut wall graphics as decorations. There are a wide variety of graphic options out there, consisting of letters, images, logos, and more. And they typically come with self-adhesive backing, making them very easy to add to your teen's bedroom. Thus, adding vinyl wall graphics is a great way to decorate a teen bedroom in a completely custom way – and achieve stylish decor without much effort.
See also – 10 Ways to Enhance Master Bedroom
4. Upgrade The Bed Area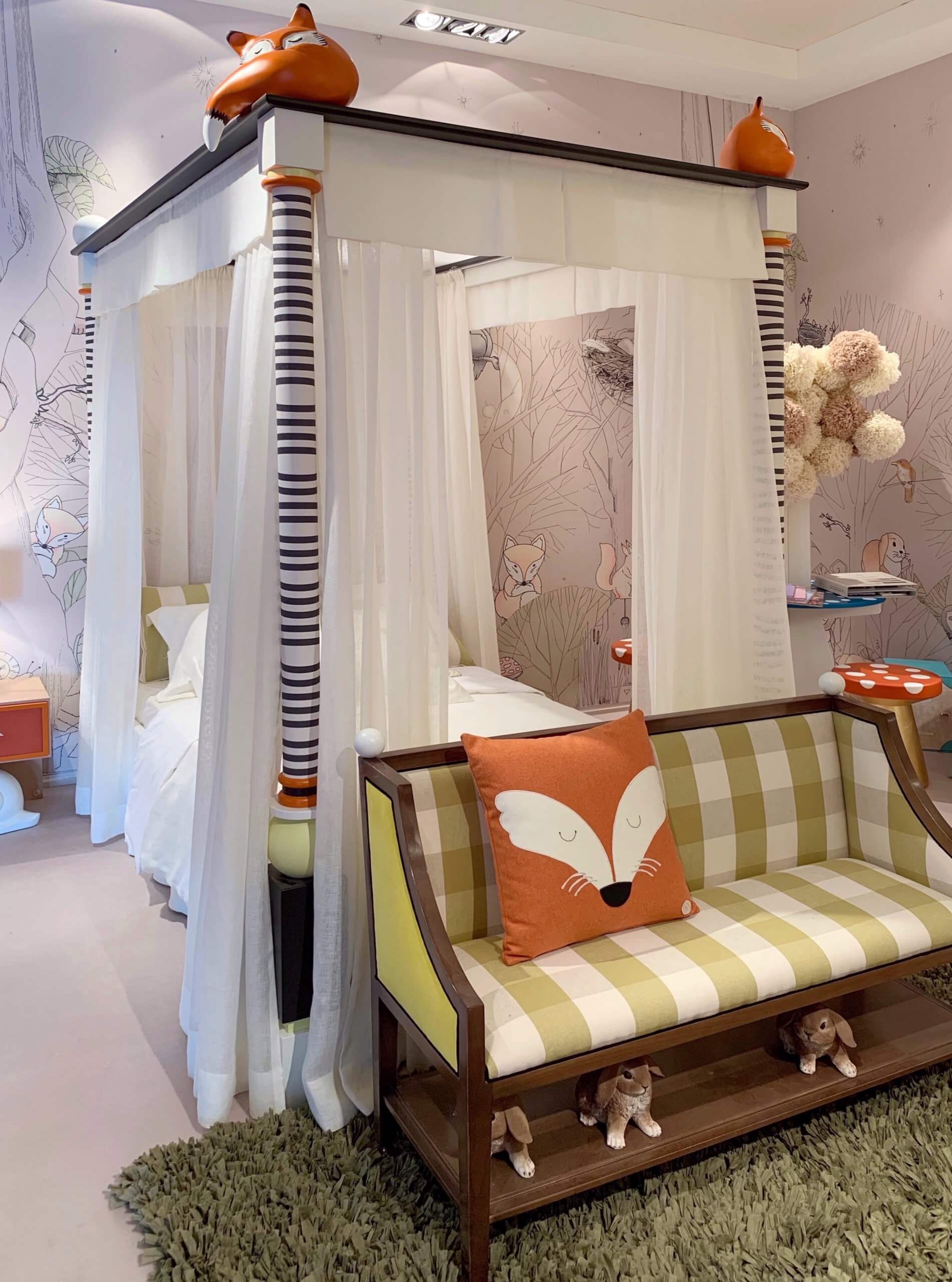 When creating a bedroom design for a teen, you need to take care of all the details – especially if you're looking for bedroom ideas for small rooms. In these cases, we recommend upgrading your teen's bed to make it a comfortable, welcoming, relaxing environment with some pendant lights. You can place the bed lengthwise against a wall in your teen bedroom, so it doesn't look like it's taking up space. Then, if you're working with a teen girl bedroom, you can add mosquito netting or fabric to create a canopy effect; and if you're working with a teen boy bedroom, you can add an exciting headboard decal for extra decoration.
See also – Modern Bedroom Designs Vs Contemporary Bedroom Designs
5. Add Lots of Storage Space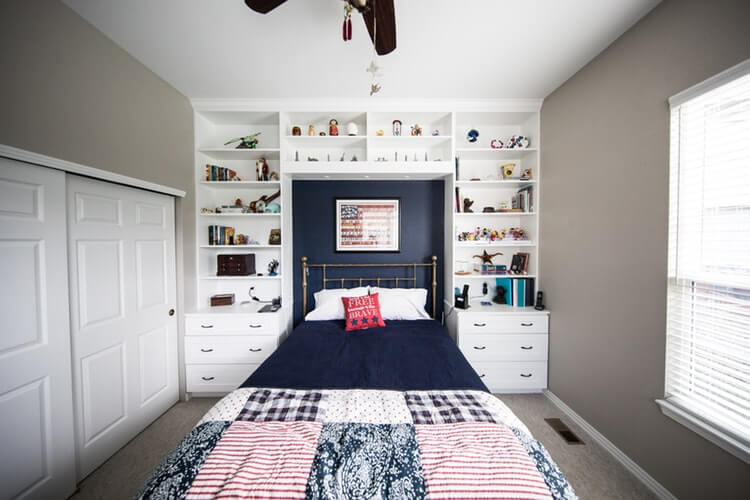 Many teenagers have a lot of possessions and are not very organized, which means that their rooms can quickly become messy and cluttered. In order to prevent this from happening to your teen bedroom design, we recommend adding lots of storage space – the more areas for storage, the better and gallery wall! This is especially true if the bedroom floor plan is not that large. In this case, we recommend choosing furniture with built-in storage areas, such as end tables with shelves or drawers, or beds with drawers underneath.
6. Make A Homework Area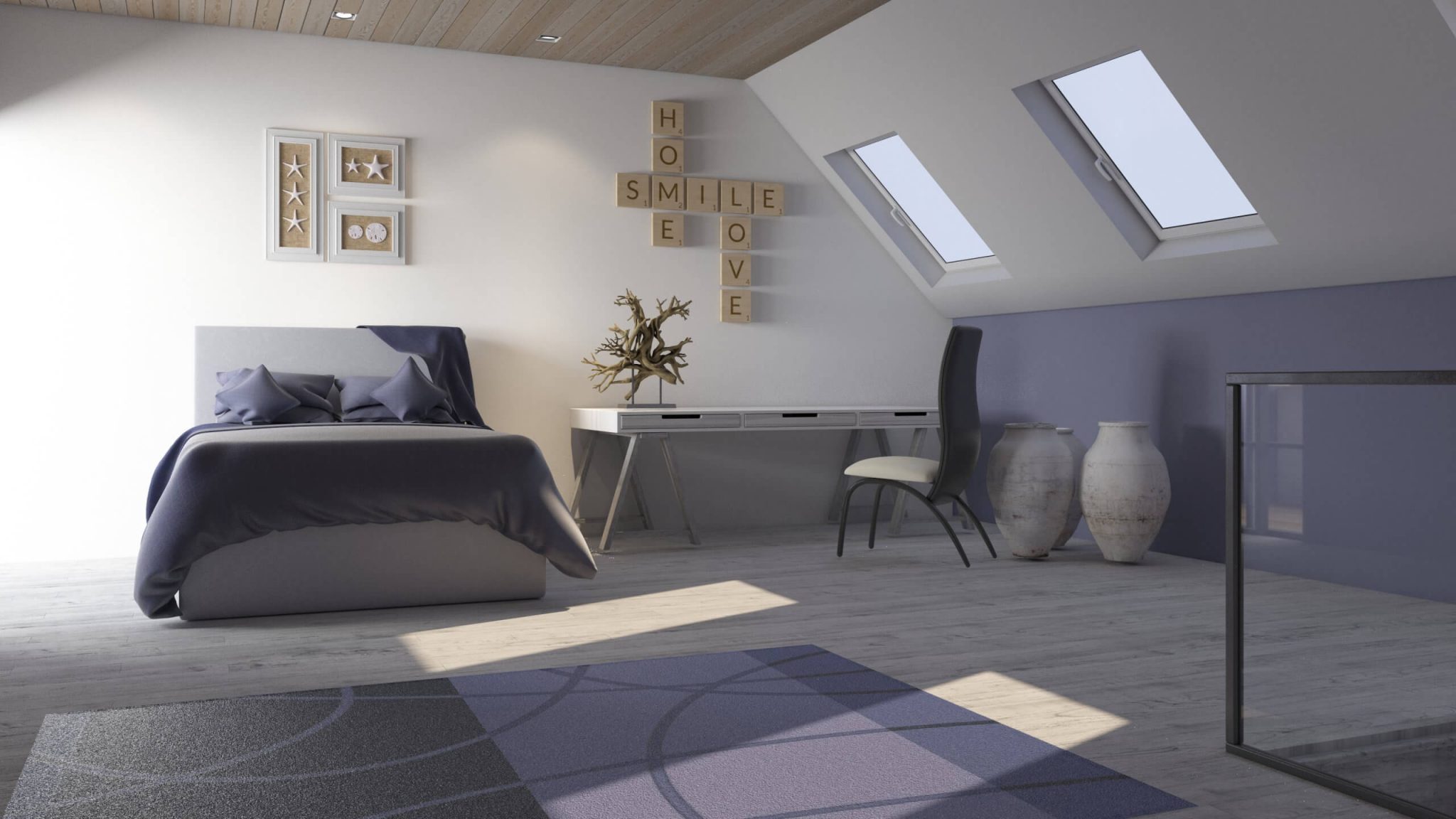 Most teenagers attend school and have homework. Thus, it's important that their personal space – their bedroom – contains a space for them to complete this work. While homework is rarely fun, you can make the experience more enjoyable by including a vibrant homework area in your bedroom design. For this teen girl and teen boy bedroom idea, you can include a lean console that functions as a workspace for design or computer work, as well as floating shelves to display books and trinkets in kids room. Ideally, these floating shelves are painted the same color as the walls, in order to bring a spacious feeling into the teen bedroom.
See also – Study Room Ideas To Maximize Productivity
7. Add Magnetic Wallpaper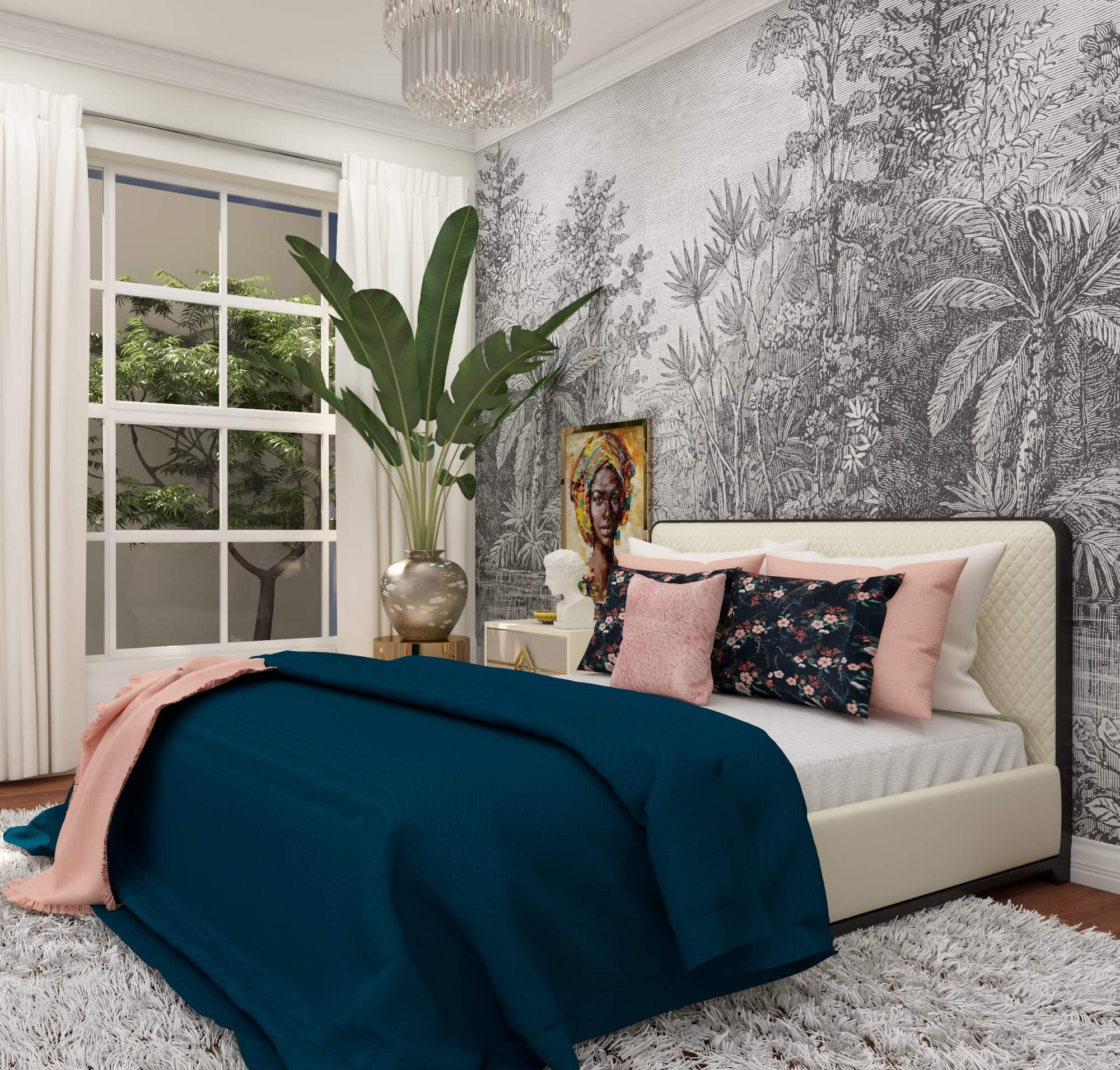 Our final tip for a great teen bedroom design is to add magnetic wallpaper. Teens tend to change their interests and styles as they grow older, so this is a perfect way to incorporate that into your bedroom decor ideas. Teens will love this living situation because they can easily experiment with new decorations and shift around their posters, photos, and more – and parents will love it because it means no damage to walls! You can either make one accent wall magnetic or add it to the entire room idea.
Conclusion
Whether you are looking to design a teen's bedroom, or you're just interested in the different teen bedroom ideas out there, we at Foyr are here for you!
To make the design process even easier – and to get even more teenage bedroom inspiration – we recommend you check out Neo, our lightning-fast interior design software. This tool comes with a massive catalog of world-class design presets that can inspire designs for bedrooms of all big and small spaces. You can browse through the collections, filtering by different styles and themes, to find one that works for you!
For these teen bedroom ideas and inspirations, sign up for a free 14 day trial of Neo! No strings attached 😊

P.S. We're a brand new software and always looking to improve. If you need a product or feature that is not currently available, let us know, and we'll work with you to make it a reality.
Click to rate this post!
[Total:

3

Average:

4

]