When one looks at options to design or decorate their house, it's often the living room, the dining room or the kitchen. The study room is often reserved for a traditional look to avoid distractions while studying. However, providing the study room with an aesthetic look can actually motivate the person to perform better. Numerous studies have confirmed that surroundings play an important role in positively impacting your performance at work. The study room is a space that must reflect a person's character and individuality. It should be organized and decorated in a way that makes the user feel comfortable and productive.
Regardless of the size of the space or room, you can create an awesome and affordable study room that can be ideal for your children's school work as well as office work. In this article, we are going to give you ideas that will enhance the aesthetic appeal of your study room. Also, we will suggest how to personalise your study on your needs.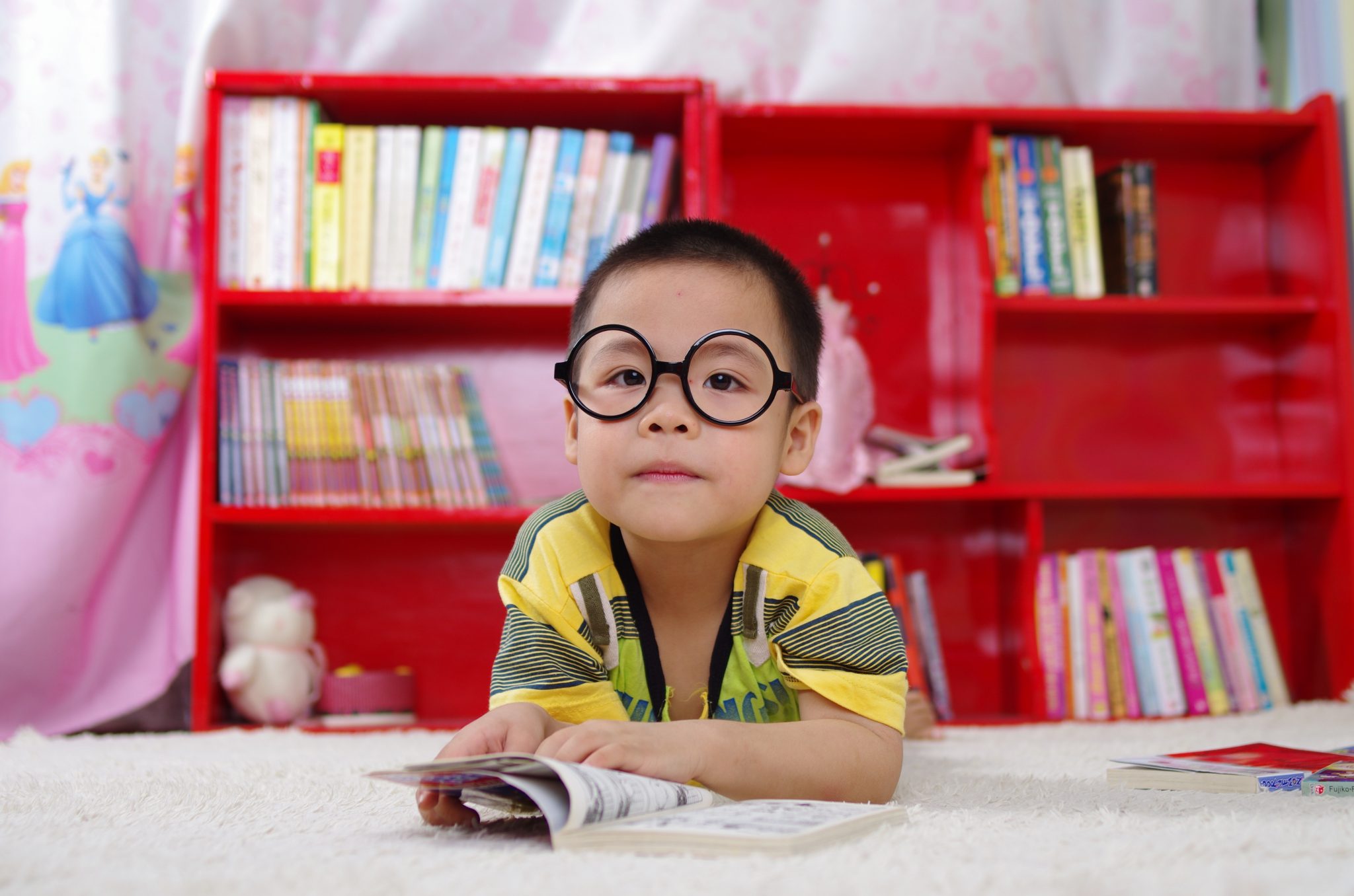 Image credits: pexels.com
Colour
There is a separate stream of psychology called colour psychology, that aims at identifying the impact of colours on people's moods. Hence, when choosing the colour for the study room, it is advisable that you are informed of the potentials and negatives of the colour you choose. According to color psychology, certain paint shades are actually better choices for spaces where studying or work is done because of the way that they affect the person's mood.
For instance, it is advisable to use colours like green and blue. Though cool undertones of blue are commonly used to induce tranquility in bedrooms, a bright shade of blue like turquoise enhances productivity. Similarly, a bright shade of green like moss green can boost a person's mood and energize him/her.
Alternatively, you can opt for naturally bright shades like red or yellow. These shades have been scientifically proven to add a warm and energetic touch that will definitely maintain energy and focus.
While you can pick your colour from the lot, painting all the four walls in the room in the same shade is no longer a mandatory trend. You could opt for a bright shade for the front of the study desk or even place a bright and energizing wallpaper- something like a large world map.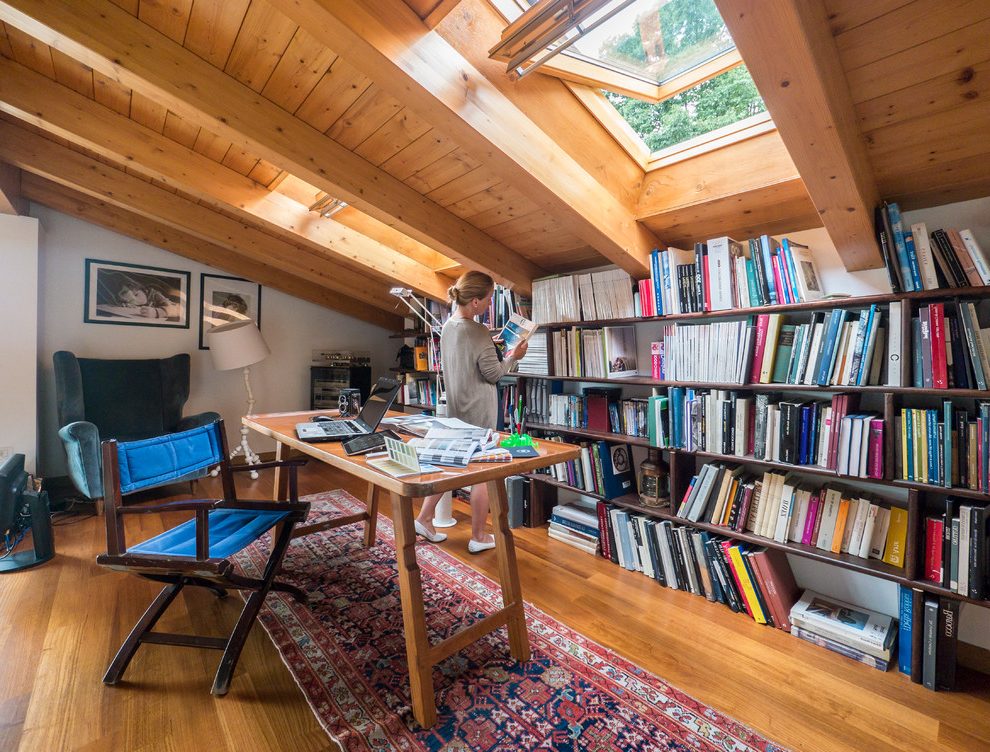 Image credits: pexels.com
Workspace and Storage
Decorating a study room means you can experiment with storage methods extensively-  shelves, cork board, pegboard, cubbies, baskets and containers for the organisation.
One idea is to install the workspace in the corner of a room in case your study room opens up to another larger room. A study corner is smart and functional; by adding cabinets and boards above and beside it, it can prove to be very stylish and efficient. Unlike traditional study rooms where a wooden table lies alone, the modern decor has infused study tables with storage which not just effectively addresses space constraints but enables comfortable access to materials. Desks attached to walls, with cabinets above them for storage are extremely popular.
Alternatively, you can also employ an entire wall for a cubicle or rectangular cabinets where you can store books and reference, stationary and other study necessities. However, irrespective of your arrangement, add a corkboard or a notice board of sorts near your workspace to pin in your schedules and ideas. You can also have floating shelves and place them in whatever pattern you would like. This has the added benefit of saving a lot of space.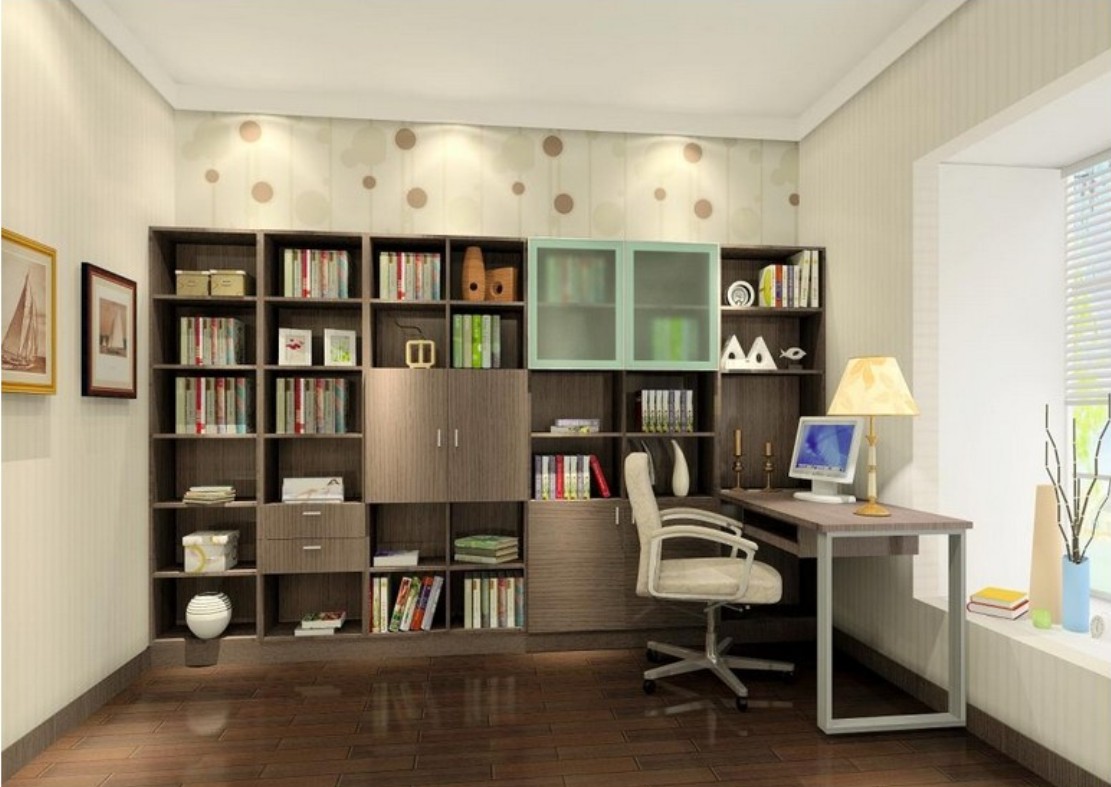 Image credits: google.com
Furniture
Furniture pieces in study rooms need to be carefully selected as they should provide the comfort to study or work for long hours devoid of any distractions and discomfort. For this reason, invest in cushioned chairs that wouldn't hurt one's body; however, it must be too comfortable that one gets lethargic.
It is very important to find the table and chair of the right height so that it does not cause any health-related repercussions later. In case of space restraints, you could get a foldable chair and a desk. If you are designing a study room for two children, you could divide the room into two. You can design the room in a way that there are two homework desks, shelves, and notice or cork boards, with a reading seat in between.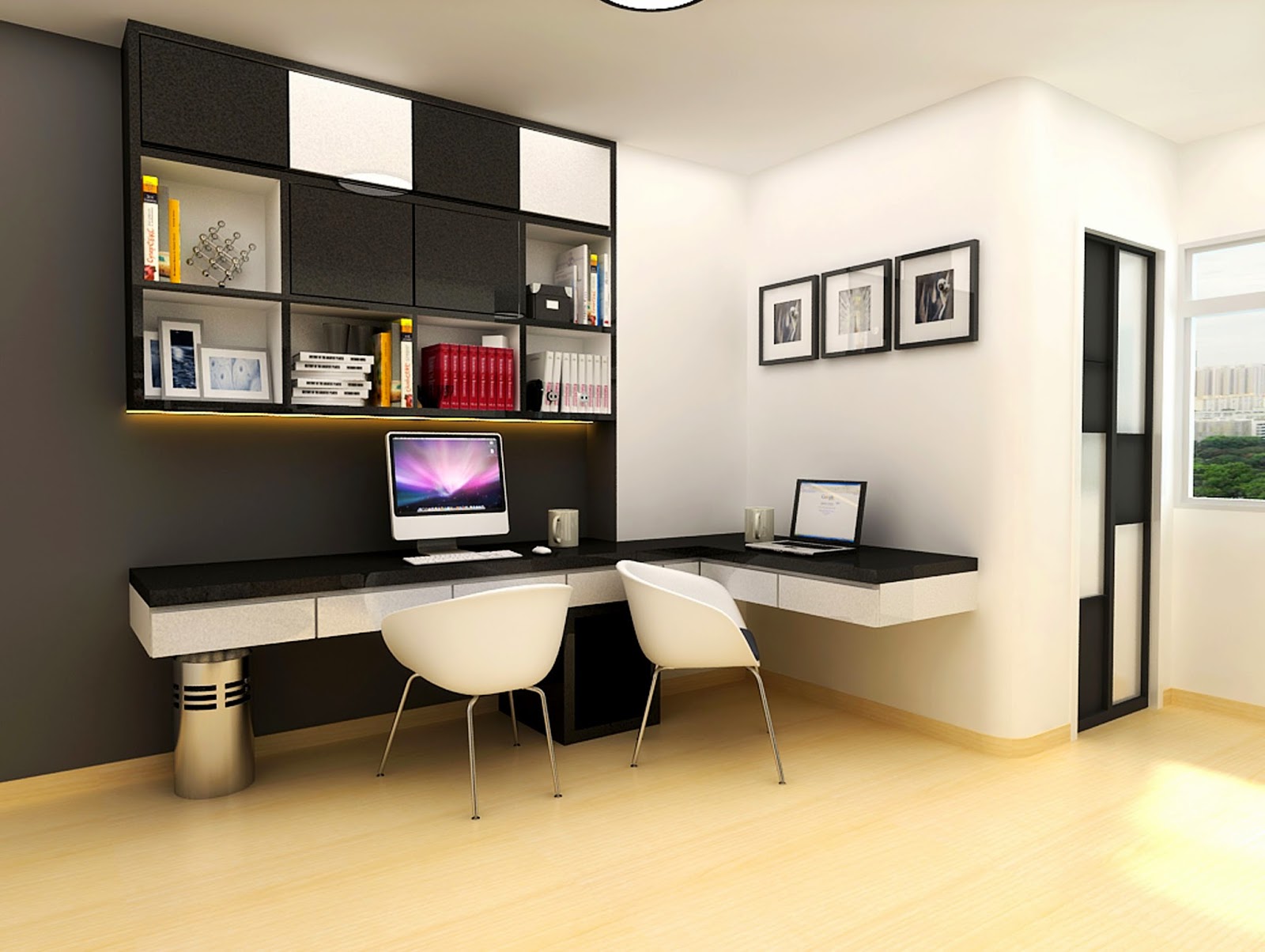 Image credits: google.com
Lighting
Natural light or sunlight is the best kind of lighting for your study room. It has been scientifically proven that light from a natural source, that is sunlight from a large window, has an extremely positive effect on one's mood and is also very good for the eyes as it minimizes straining. Therefore, if you have a window in your room, try to place the desk near it.  Ensure that there is an overall bright and ample source of lighting in the room through strong tube lights or pendant lamps. Apart from centralized lighting, furnish the study desk in such a way that a lamp is attached next to it, or there is enough space to place a desk lamp.
Your study environment is one of the key determinants of your ability to retain the information you feed your brain. Hence, you will have to ensure that every aspect of it is comfortable and motivating for the user. These are a few suggestions that we have provided you based on the trends dominating the market. However, the final decision of any form of decor, including a study room is based on your needs and tastes. Furnishing a room that cannot be used comfortably, or does not match with your style is not a successful attempt. Make a list of what you need and what appeals to you aesthetically, and then refer to these tips- your study room is sure to be a success.
Click to rate this post!
[Total:

0

Average:

0

]