The study room is a lot of things. It is a personal library for bibliophiles, a space to work in peace, a quiet corner for personal time, and a place to inspire you.
Regardless of the role that it plays in your home, you can optimize the study room according to the available space and its multipurpose functionality.
That's why today we will discuss a handful of study room ideas to help you out in your quest. Of course, it has to balance the ergonomics of your living standards and provide motivation when you need it so we can combine a few home design features and personalize them.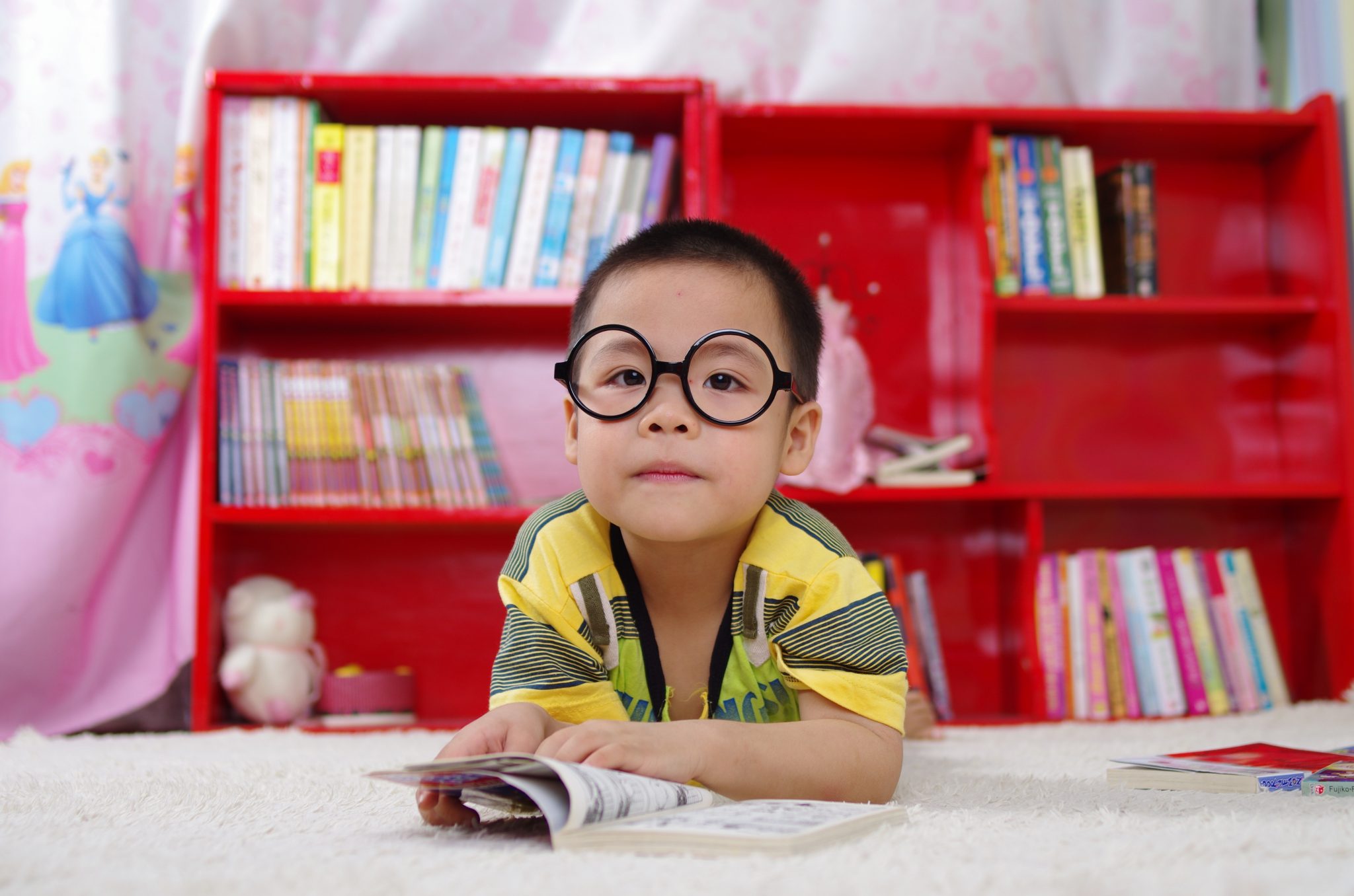 Study room design ideas for your beautiful home
We are going to take it step-by-step so you can plan your study room design with ease.
1. Evaluate the floorplan and available space
The design ideas for your study room are predicated on the amount of space you have available. In small spaces, you need to organize a compact study area for maximum functionality.
However, if you have a dedicated home office, you can easily inculcate elaborate study room decoration and furnishing.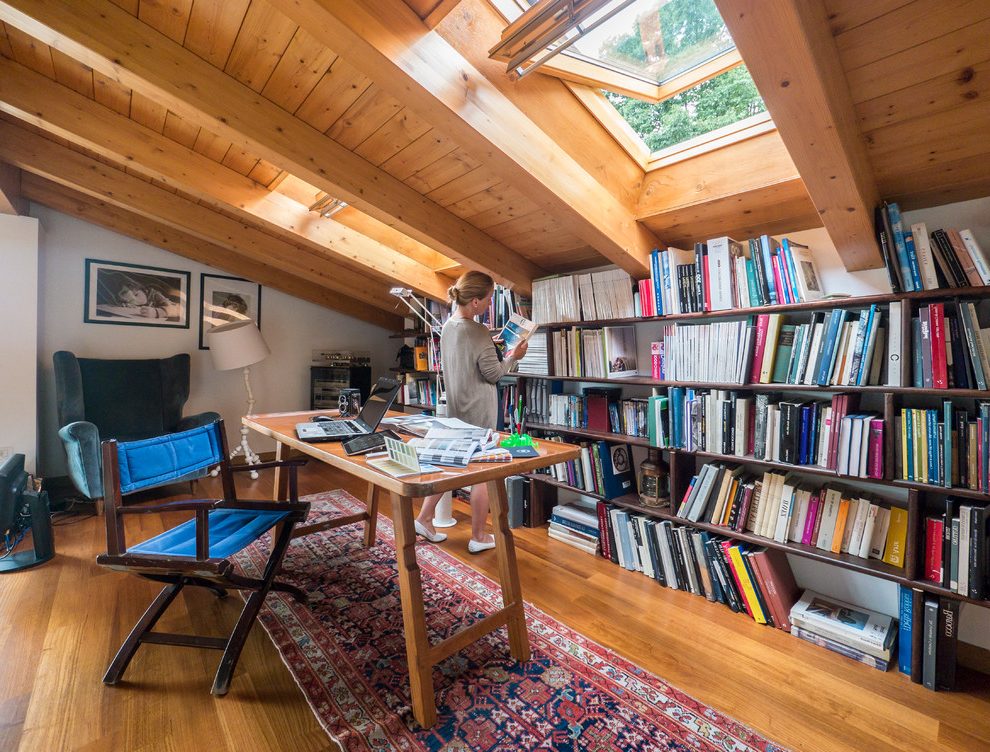 2. Choose a vibrant and inspiring color scheme
For a small study room, stick to neutral colors or a white study room if you can. It will make the overall space feel larger and spacious. The study desk, seaters, books, furniture, and home decor items will add all the color that you need to make it shine brighter. As long as your canvas is light-colored, it will reflect the light and make for a nicer study room interior design.
For dedicated study rooms, consider pastel shades of bold colors or calming jewel tones. Red, blue, green, brown, and yellow or golden colors look classy and lively. According to the psychology of colors, these shades inspire different emotions that help put the functionality of the room into perspective.
Try to avoid dark colors like black and indigo but if you're so inclined, you can always use gray shades for the walls and upholstery.
3. Consider the wall space for minimalist design
If you have a small study room then you need to get creative. Instead of filling the available floor space with a lot of furniture, study chairs, and floor lamps, consider a minimalist design. This does not mean that you can't have everything you want to be arranged on open shelving. It just means that you need to incorporate more space-saving options.
For starters, line up a wall for an elongated work area. You can install a wall-to-wall desk or countertop to hold all your immediate necessities such as your laptop, desk lamps, stationery items, etc.
Mount built-in shelving underneath the countertop or cabinetry with dividers to simulate more spacing. You can also have open shelves on the wall or acquire innovative shelving options from Amazon, Ikea, etc. These are great to hold your books, pieces of office decor, photo frames, and whatnot. Add a desk chair to the setup ad you're done.
You can hang all your inspiring posters and wall decor on the other wall which won't interfere with the available moving space.
4. Install bookshelves as per your reading habits
If you are an avid reader then bookshelves are a necessity in your study room design.
In small homes, you can install a built-in bookcase or tall shelving. In larger study rooms, consider floating shelves or a wall-to-wall bookcase.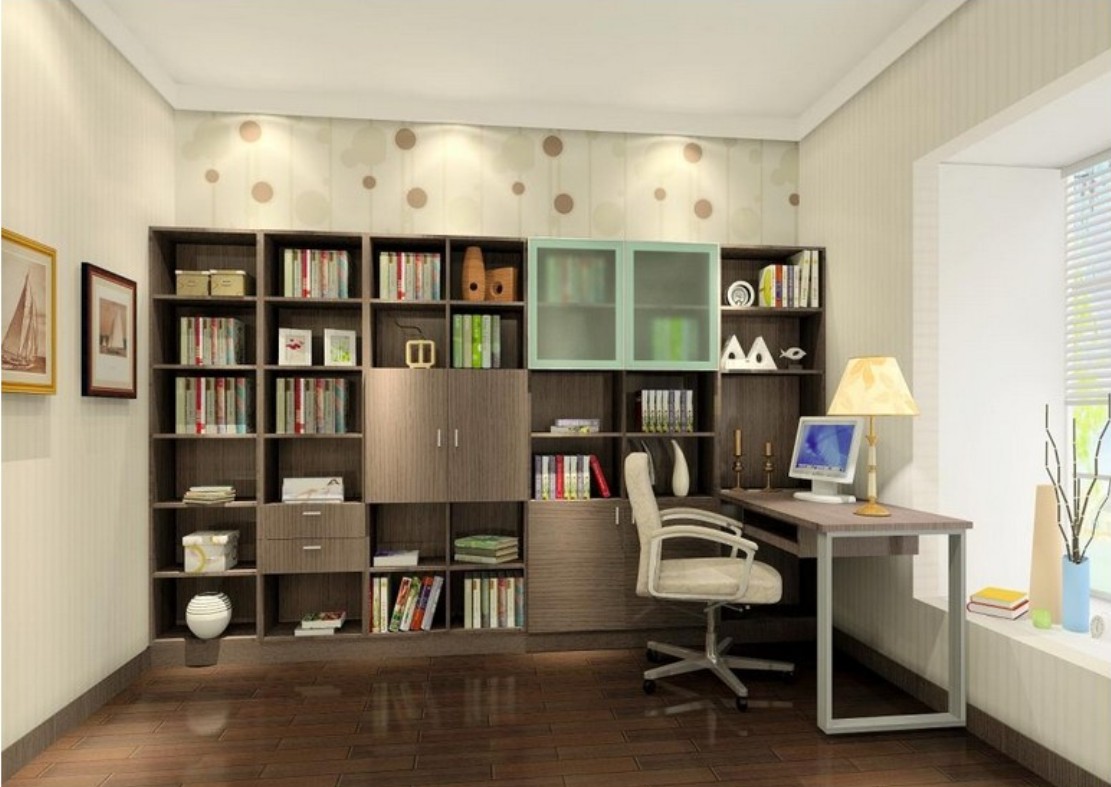 5. Acquire comfortable pieces of furniture
For small study rooms, you may have to compromise with a small desk and compact furniture but that doesn't mean it shouldn't be comfortable. More so in the case of spacious study rooms where you can dedicate time to your work and reading.
You spend exceeding amounts of time in your study room so choose your furniture wisely. A comfortable desk chair, preferably a rotating one with good back support could do wonders to your lumbar area. You can also install bean bags and ottomans with clean edges and designs in modern study rooms.
6. Coffee table
Another option is to inculcate a comfy couch and a small coffee table on one side of the room. This is for those times when you want to lie down and read a book or enjoy a cup of coffee without spilling on your important documents and electronics.
7. Assess the natural light against light fixtures
If you can introduce a lot of natural light in your study room then make it a priority.
Long French windows, or glass window designs, or even a sliding glass door that opens onto a balcony would be great. If you have the means then install a skylight. The objective is to introduce natural light to make the space feel hygienic and spacious while preventing strain in your eyes.
Of course, for evenings and nighttime utilization of the study room, you will need appropriate light fixtures. Table lamps work great on your study desk along with some floor lamps if you have the space. You can also use LED ceiling lights or tube lights for brightness.
8. Your study room decoration
The decoration of your study room should be focused more on inspiration and functionality than anything else.
Now, when we say inspiration, it doesn't just mean motivational posters and worded framework. Artwork can inspire you too.
If you're an artist of any kind, hanging works of art by other accomplished professionals could inspire you. If you're a musician, you can line the walls and your desk space with musical inspiration. If you're a chef or a writer then framed pieces of food portraits or quotes from your favorite books could provide inspiration.
Your study room decor can also include a play area for children or a study nook where they do their thing while you work. You can keep an eye on them while attending to your priorities. This adds functionality to your design ideas.
You can also add small pieces of home decor to brighten up the place. Consider DIY pencil holders, pieces that relate to your hobbies, and you can even start a collection. For instance, some people like to collect coins while others like to collect ceramic cats, dolphins, and whatnot. Since the study room is a safer space, you can fill it with things that you love.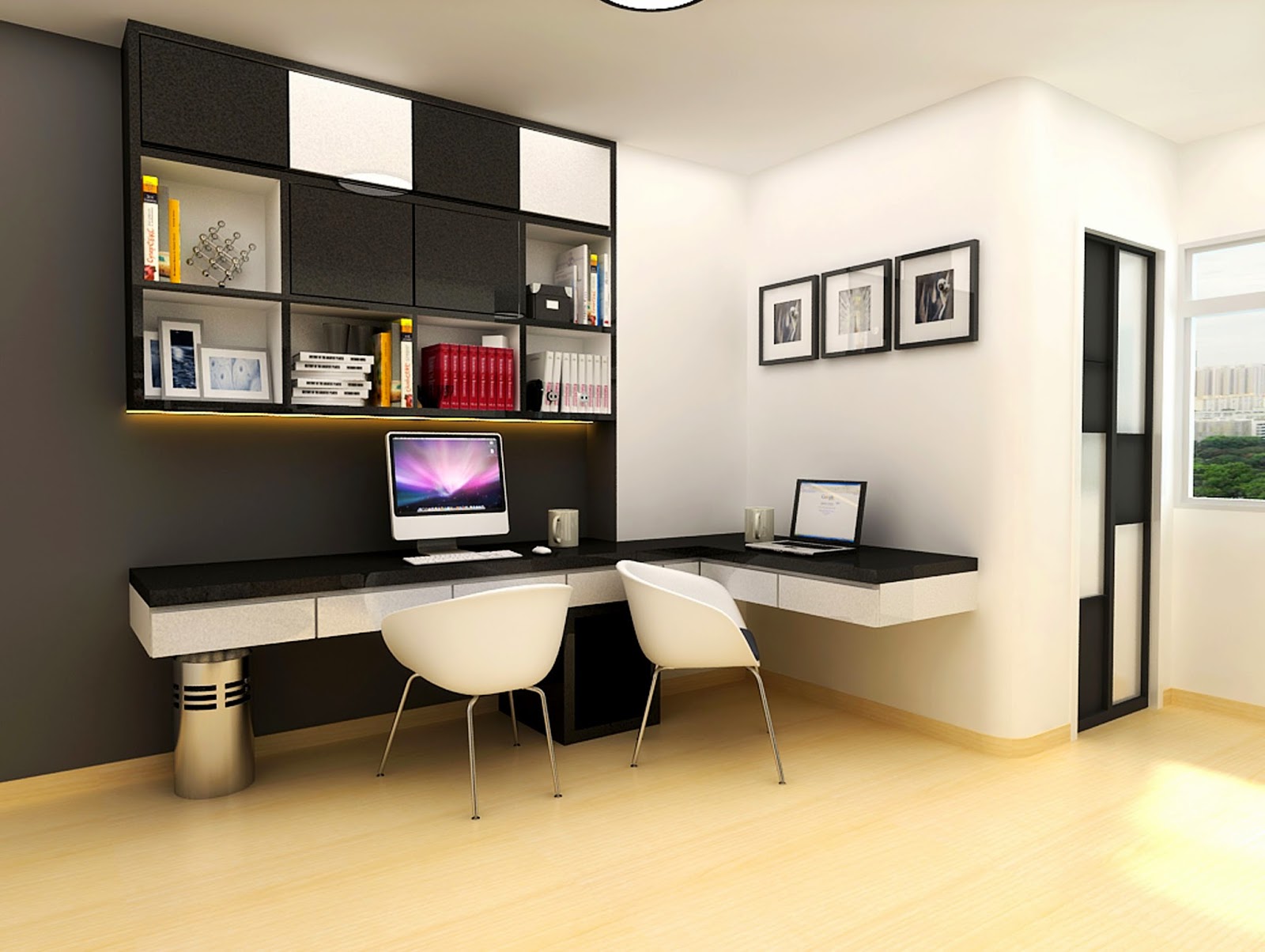 9. Customize the workspace
Personalize your work area as per your needs.
Or instance, you need to have your desktop computer, or a laptop, or your drafting equipment (for architects), your study materials, etc. on the study table. You will also need your stationery in optimal places, preferably closer to your laptop or landline, or cell phone so you can take quick notes.
It is important to keep everything handy equip your drawers and shelving with necessary items so you can have easy access whenever you need something.
You can also add your own touches to the interior design by placing functional items that you build. There are many DIY videos that you can refer to for new ideas.
10. Choose appropriate wall decor
Lastly, wall decor makes a lot of difference.
For starters, you could install a calming wallpaper on the wall that you're constantly looking at. It will keep you calm and stimulate the analytical part of your brain for enhanced performance.
We've already talked a lot about the inspirational items that you could use as wall decor but there's more. You can create DIY items and frame them on the wall for aesthetic value while reminding you constantly of your potential. You can use rustic frames or designer ones for added effect.
Another important part of wall decor is the chalkboard and bulletin board. These are items that you use to constantly remind yourself of your goals and ambitions. Make sure to have a corkboard or chalkboard in front of the workspace to make notes of all the tasks for the day ad important projects.
You can also hang some string lights or accent lights around a piece that you curated or designed yourself, or picture frames of your loved ones to create a focal point in your study room. It is good for aesthetic value as well as to remind you what you're working for, or who.
Conclusion
The study room design can be versatile. It can facilitate a study space or a playroom on the offside where kids can entertain themselves while you're hard at work or spending some quality time reading. You can also build an open-planned study area in the living room if you have a studio apartment. The decor ideas would then include minimalist designs such as wall-mounted study desks with built-in cabinets, and other variations of furniture.
For this one area, you need to plan the room interior based solely on functionality but that doesn't mean it cannot have aesthetic value. Play around with your study room design to determine what work best for your personal need. There are no hard and fast rules for this room.
We hope you end up with something spectacular.