Home » Interior Design Styles » 9 Ways To Incorporate Modern Interior Design Style In Your Home
Modern Interior Design Style
Through the years, we have discussed a lot of different styles in interior design. We know where it started with the classic traditional styles then incorporated rustic themes, and went on to evolve beyond Victorian, mid-century modern, Japanese, and Scandinavian design.
Over time, as the human race evolved with the advancement into modernism, so did their taste and they developed a growing need to incorporate more modern interior design styles. Now cutting-edge interior design styles are all the rage. Everyone wants their home decor to not only reflect their personal taste but also improves functionality.
Hence, today we shall discuss innovative modern interior design trends, commonly referred to as contemporary interior design, so you can choose the best design styles that suit your sensibilities.
Read also – Mediterranean Interior Design Style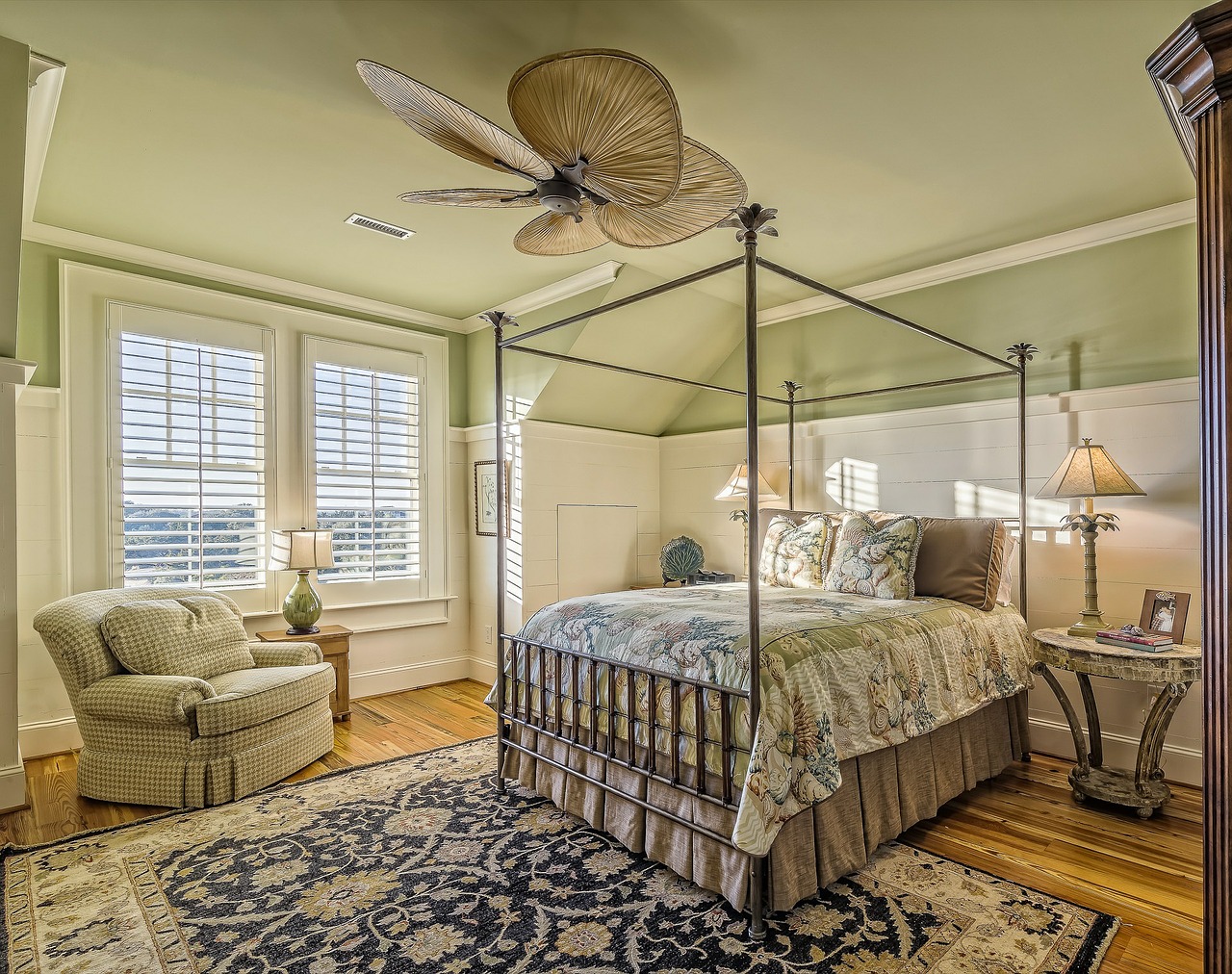 Image credits: lakenakurulodge.com
Interior Design Ideas for a Modern Home
To profess this, we want to say that modern interior design is all about improving the functionality of your contemporary home. Every single aspect of this interior design trend, be it the color scheme, the furniture pieces, the floor plan, the room decor, right down to the glam and decorating style just screams innovation and progress.
Everything in your modern home has a place and a purpose. Your home interior is planned such that whatever activity you choose to do seems effortless.
You can convert any interior design style into modern decorating ideas. Rustic, Minimalist, mid-century, and almost everything else have transitional properties that turn a traditional home decor into a modern home. All you need to do is discuss the idea with your interior designer to integrate modern furniture, neutral colors on the walls, and overall functionality in your chosen design style.
Here are a few important aspects of modern interior design that you can incorporate into any home decor:
9 Ways To Incorporate Modern Interior Design Style in Your Home:
1. Choose your theme
Of course, it's a modern theme you have chosen but we are talking about the extensive design theme in itself.
As we have said before, a modern interior design can be combined with all other design trends as well. If you have a rustic house, you can convert it into a modern rustic home. If you have a Victorian or mid-century theme, you can make it a mid-century modern. If you like farmhouse design then you can use modern decorating for a modern farmhouse design. If you have a Scandinavian interior, you can change it into modern minimalism with very little effort.
So choose the theme that appeals to your sensibilities.
Needless to say, you can inculcate modern interior design trends in their entirety but you can also combine it with any other themed styling if you so prefer.
Read also – Differences Between Modern Homes and Traditional Homes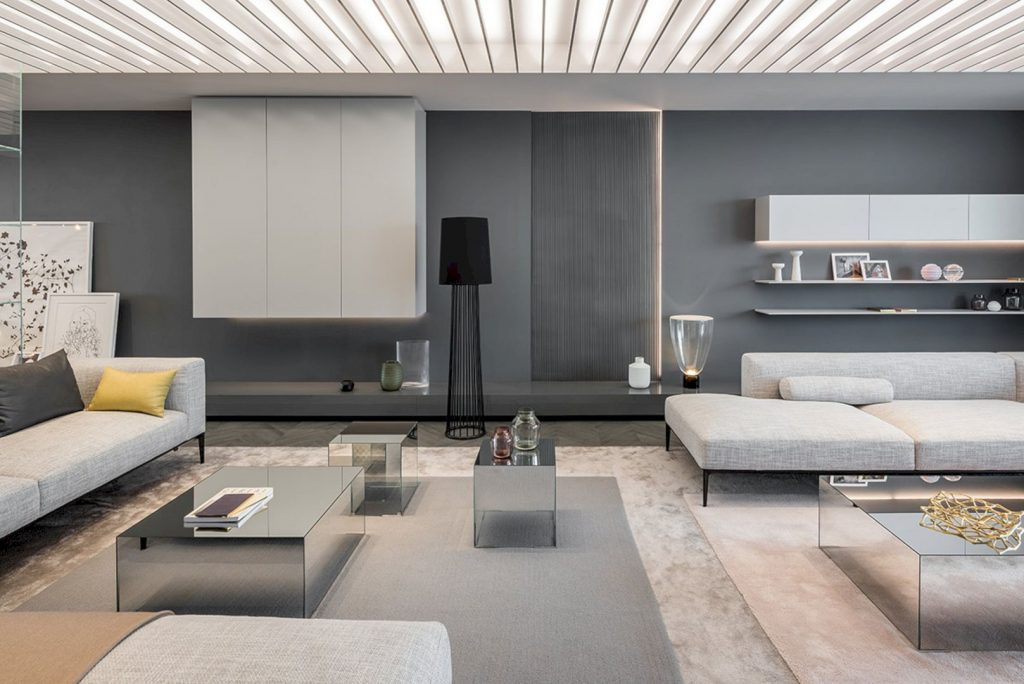 Image Credit: pinterest.com
2. Elect for modern floor plans
Contemporary homes usually have open plans for the living space.
An open-planned cooking space with a kitchen island can meld into the dining room. You can space out the placement of your furniture if you have a large home or revitalize the open space to incorporate a dining table by the kitchen perimeter. You can also create a breakfast nook or an area for small dinners.
The kitchen and dining space can further extend into the modern living room. Usually, living room designs are planned such that the couch overlooks the entertainment area with a television set and seating that stimulates conversation. This works out well in a living room that also connects to the cooking area. During elaborate parties or a house party, you can interact with your guests while cooking a delectable meal.
Open floor plans are innovative solutions for small spaces where walls tend to take up a major portion of your limited square footage. If you are so inclined, embrace minimalist design trends and use room dividers and screens as and when required.
Read also – 30 Best Traditional Living Room Ideas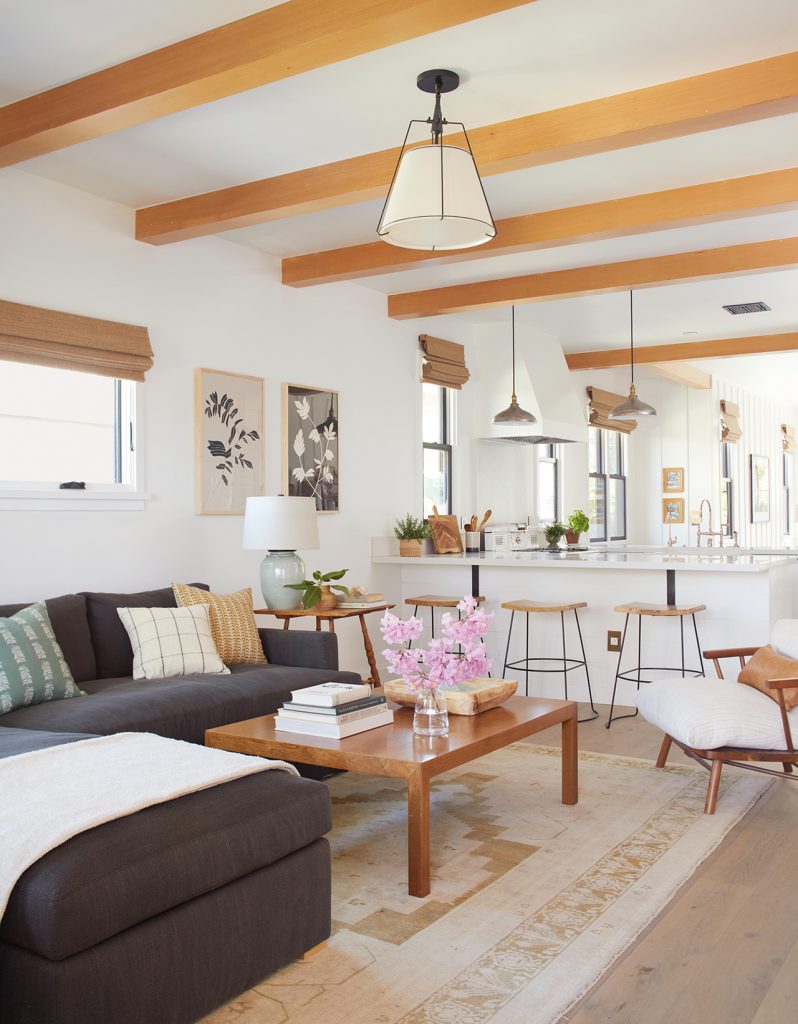 Image Credit: bhg.com
3. Pick the ideal color palette
Popularly, a modern home design uses neutral colors to elevate the sense of functionality.
You can use black, white, grey, or beige colors on the walls and most of your furniture. Since these monochromatic shades tend to make the space feel dull, you can add pops of color to your home decor.
Consider using furniture pieces with toned-down colors in the upholstery but liven them up with bold colors on throw pillows. You can also choose bold geometric prints and patterns, maybe add some texture, and you got yourself a modern style. Also, pastels on natural materials make for excellent additions to furniture and décor in modern homes.
Your color palette can also be brightened with unique elements such as a fish tank, Boho blinds and screens, Bauhaus furniture pieces, some art deco, or a splash of greenery.
Read also – Psychology of Colors in Interior Design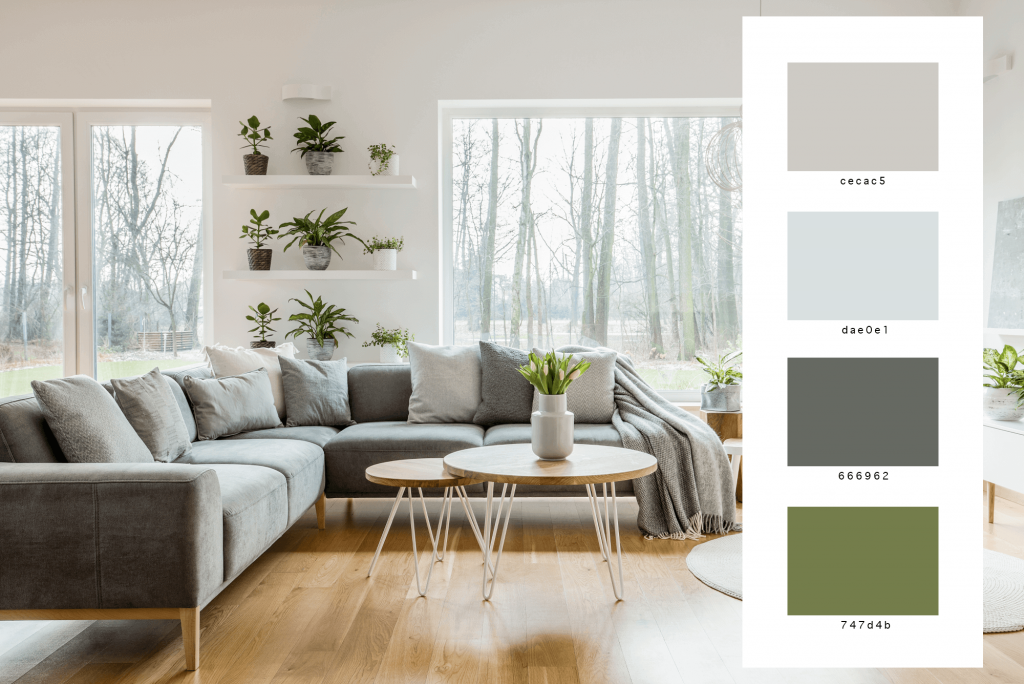 Image Credit: canzbuildingproducts.com
4. Select modern flooring
The most modern home design consists of tiled or marble flooring with clean lines and smooth surfaces.
Flooring is not where you want to add too much texture because it can be hazardous. Choose neutral colors for your tiles and make sure that they complement the color palette of your home.
You can also choose hardwood flooring but ensure that the finish on the wood is smooth and melds with the furniture, fixtures, installment of cabinetry, islands, and whatnot.
Lastly, you can also opt for vinyl flooring if you want to add a bit of edge to your home design ideas.
Read also – 10 Best Floor Plan Creator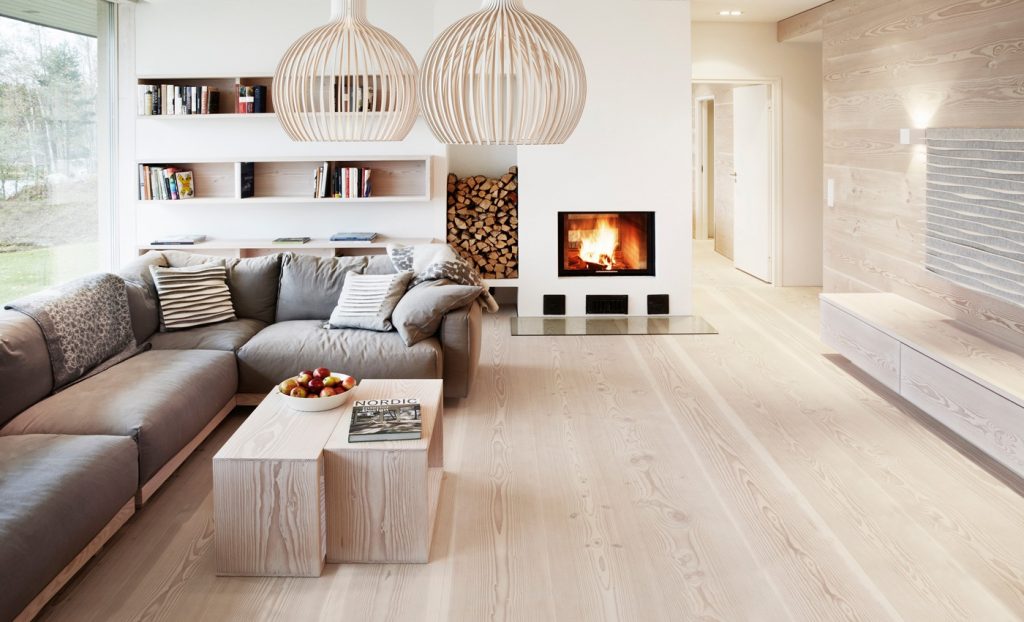 Image Credit: noverohomes.com
5. Incorporate geometric patterns
As we started discussing earlier, incorporating geometric prints in your color palette, you can take it further.
Modern homes have straight lines, clean edges, and minimalist texture in the designing of furniture pieces, cabinetry, bed frames, etc. While these are innate characteristics of a modern home design, you can still play around a little.
Consider bold geometric but clean lines on the walls. You can also opt for crockery, items of home decor, table cloths, bedspreads, and cabinet designs that use geometric patterns. The playfulness of the lines adds vigor to the substantially subdued color scheme.
Most modern homes incorporate coffee tables with clean edges but use table linen to brighten up the space. Similarly, you can use monochromatic colors on the walls, then add some patterns with circular, rectangular, or square patterns on your bedsheets and pillow covers.
You can also get custom-made cabinet doors, wardrobe doors, or plate glass fixtures with straight lines carved in or painted on them. And don't forget your curtains and blinds. These are the epitome of blank canvases to add your preferred patterns for glam and styling.
Read also – 9 Best Contemporary Interior Design Ideas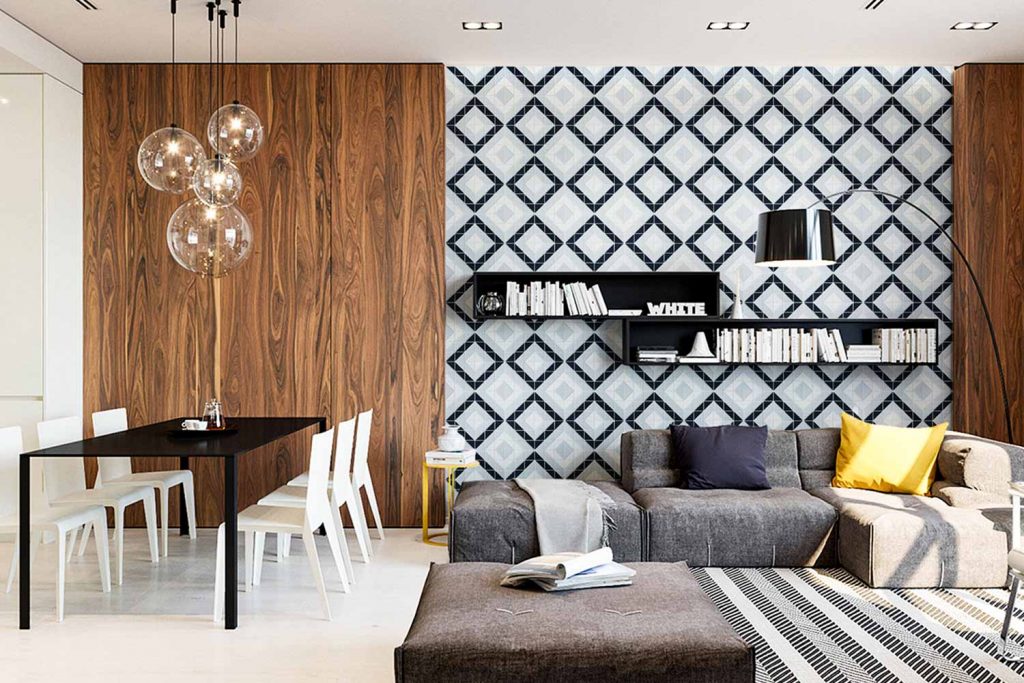 Image Credit: sevendimensions.in
6. Opt for modern furniture pieces
What does it mean when you call a piece of wood and nails modern?
Well, modern furniture is any piece of equipment in your home, office, what have you, that has clear lines, clean, defined, edges, and are highly functional to accommodate your everyday activities.
For instance, a dining table or coffee table with sharp edges (not enough to hurt you though) and built-in drawers and cubbies to hold all your cutlery, napkins, toothpicks, basically anything you require during a meal.
Similarly, a bed frame that has a hidden storage compartment behind the headrest for your nighttime reading, or a boxed bed with ample storage to hide away the clutter.
It could also be bookcases, shoe racks, cabinetry, shelving, etc. preferably with doors to organize your things more effectively.
The color scheme of modern furniture is also monochromatic for the most part or they hinge on hues of neutral shades. The design patterns are pretty minimalistic with barely any carvings, indentations, or cut-ups.
Modern furniture, however, sometimes incorporates recessed panels to add flair and glam to the styling. They also have modern, clean-cut handles albeit, they may be a little curved or use push buttons. Nevertheless, the overall design is simplistic.
Finally, since the evolution of noiseless technology, these days modern furniture pieces feature muted gliding drawers, silent hinges, and soft noise canceling barriers to keep the doors and drawers from banging against the frame.
Read also – 10 Best Furniture Design Software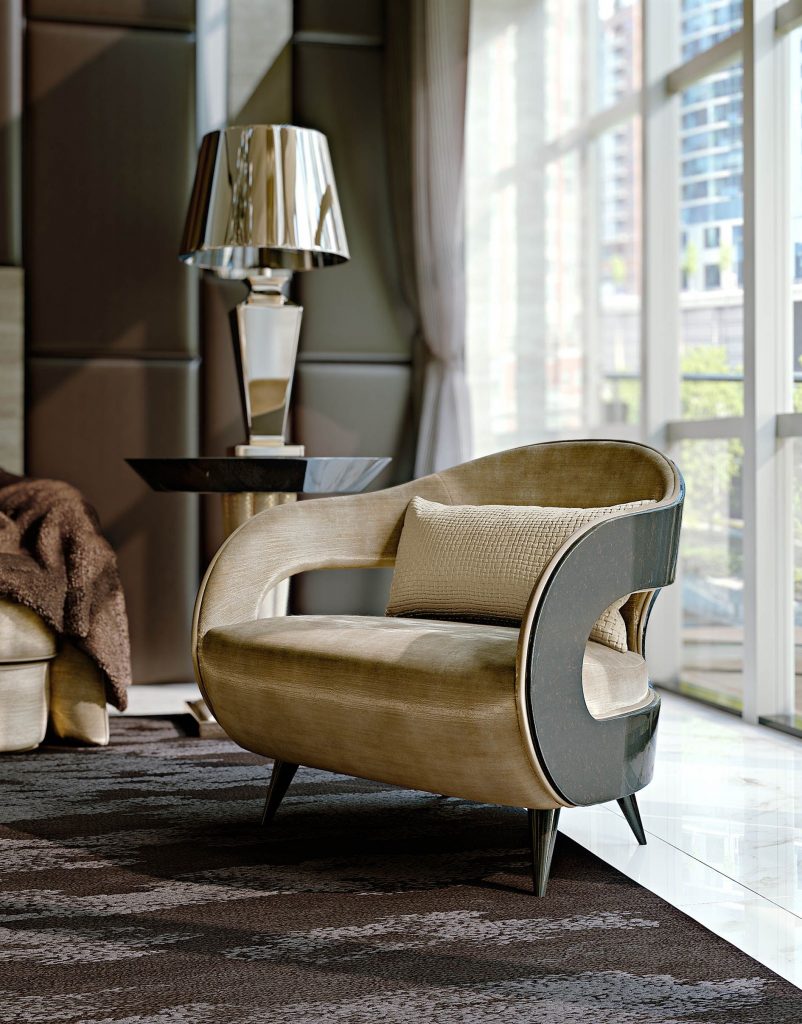 Image Credit: pinterest.com
7. Consider the lighting in your living spaces
When speaking of lighting fixtures in modern interior trends, consider ones that feature simplistic design.
Start by introducing a ton of natural light in your contemporary home. Next, if you like sconces, opt for those that have circular shapes or structures with straight lines. If you prefer overhead lighting, get pendant lights with clean designs. Tube lights are pretty much what they are so a bright monochromatic light works just fine. You can also go for LED ceiling lights in shades of blue. They are largely used as nightlights or to keep an area dimly lit when not in use.
Chandeliers are also excellent additions as long as the design is not extravagantly ornate. Keep it simple and minimalistic and you're good to go.
In other lighting fixtures, you can install string lights for a Boho modern chic look. You can also choose from an array of DIY lampstands incorporated with modern design. You can find several examples of these in-home decor videos. These lamps are available on Amazon, Etsy, and other marketplaces as well so it is really up to you.
Lastly, accent lighting works great in modern homes. You can install accent lighting around a featured acquisition or artwork to add a little personality to your home.
Read also – Bohemian Interior Design Style
Image Credit: pinterest.com
8. Create a focal point in ideal locations
Whether you entertain numerous people in your home, it is always a good idea to create focal points in order to display your beautiful DIY creations, expensive artwork, maybe even a piece of exquisite furniture.
Consider a breakfront in the modern dining room where you entertain guests. You can create a focal point for the priceless china set you acquired at an auction.
For living room ideas, you can create an ethereal feel like a museum by hanging your expensive artwork and adding some lights and room decor around it. It draws attention to your acquisition as well as initiates a spirited conversation.
If you are a creative person with extensive training in artistry, build and contribute to home design. You can instigate a focal point around your creations, which inspires your guests and displays your immense talent without bragging about it.
Focal points can be created in any room of the house for any item you proudly wish to display.
Read also – Japanese Interior Design
9. Don't forget the art deco
Now that all the necessities are in place, turn your attention to the décor.
The contemporary style calls for a combination of abstract artwork or even those with clean brushwork almost reflecting upon the works of Kandinsky. Textures are also a welcome change to the otherwise functional design trend but make sure that they blend in well with the surroundings.
You can also choose pieces that add color and vigor with a beautiful underlying theme such as the works of Richard Philips. Another alternate is to install art deco with meaningful quotes, poems, or even designer pieces.
Next, moving on to home decor, in a modern house, the best pieces often have futuristic designs with minimalism. You can get trendy items but make sure they don't have tassels or embroidery; unless, of course, you want a modern boho look or modern rustic styling.
You can incorporate various items that feature glass or crystal with unique designs. You can even create a few DIY items using small items frozen in resin.
Lastly, lava lamps, a jar full of colorful marbles, shells, etc., simplistic flower pots, and hanging photo frames with clean edges work well in modern interior design.
Modern design styles are rooted in minimalism. These interior design ideas follow a simple philosophy of uncluttering the living space to make every section of the house look trendy.
Read also – Commercial Interior Design Ideas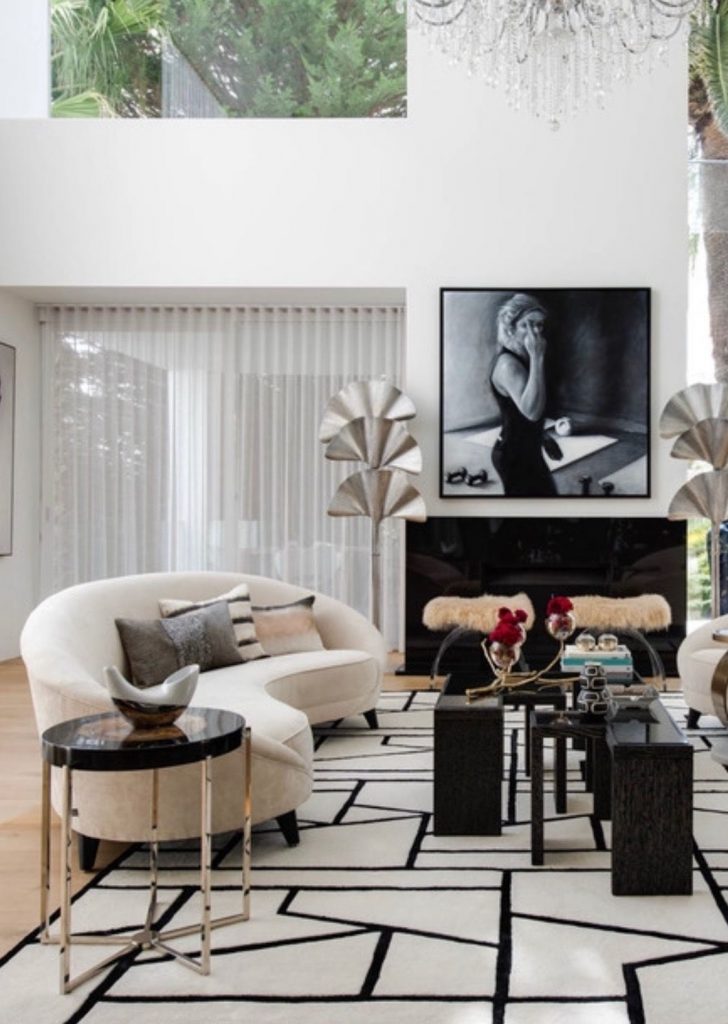 Image Credit: pinterest.co.uk
Conclusion
If you are renovating your beautiful home and dreading the transitional factor, consider incorporating your favorite style into a modern home or vice versa. Since contemporary interior design is basically adding elements of functionality, you can sit with your interior designer and work something out that optimizes your living space while still maintaining its cozy comforts.
When in doubt about choosing your design elements, we suggest you turn to the user-friendly Foyr Neo software that is designed to help homeowners and interior designers alike. You can select your preferred floor plans, choose the paint colors for the walls, pick your furniture, and basically design your home on a 3D model. It will give you an accurate rendering of what your contemporary home is going to look like after the makeover.
Let us not waste any more time and get started on designing your beautiful modern home with extraordinary character.